We've all been through it - date, breakup, date another person, break up and so on. It is so damn tiring. Finding that special someone is a pain because really, there's a lack of filters. There's no way to tell how someone is or what they're interested in until you've already been through a number of dates. That is, until you try some of the best dating apps in San Antonio.
With dating apps, you can eliminate the filter issue almost completely. You can literally apply filters to only see people who fit the criteria you're looking for--singles who are into your interests, live in your area and more. We've researched this stuff a TON - it's safe to say we know what doesn't work, and what does. We've gone so deep as to even research what apps and sites work city-to-city.
Here are our picks for the top dating apps in San Antonio, Texas.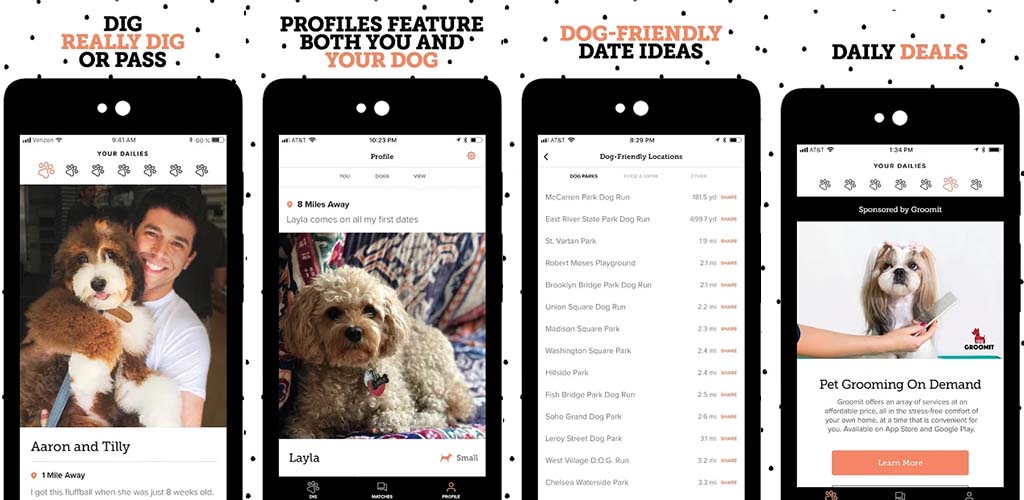 #1 - Digdates (Android; iOS) is one of the best dating apps in San Antonio for dog people
Dig Dates is like online dating with your pooch front and center. You post photos with your dog and you even give your dog a bio. Your entire account is basically 50/50 between you and your pup. The group it focuses on is specific, yes, but if you need your S.O. to be 100% for your pup, this would be the app to be on.
Here's why it's great:
It's specifically for dog lovers
There is much more of a "light" atmosphere to it
You immediately have something to talk about – your dogs
It's not the absolute best because:
The filters aren't great
The user-base isn't that large, but it is growing quickly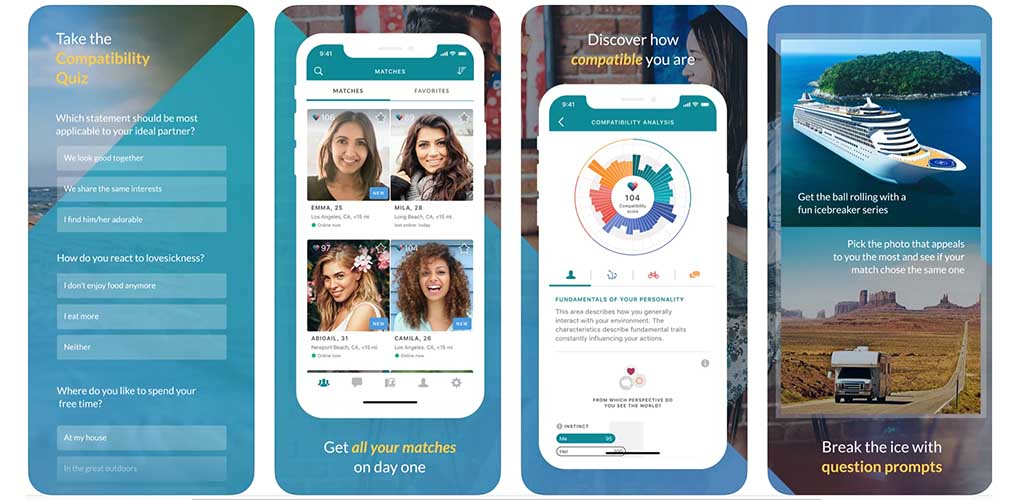 #2 - eHarmony (Android; iOS) is San Antonio's best dating app for real relationships
eHarmony is the best dating app in San Antonio for singles that are tired of all the flakes and are ready for a real relationship with someone they actually have a lot in common with. There just isn't another app in town that is consistently good for this for a couple of reasons.
First, eHarmony is probably the most popular dating site in town. It has a ton of active members and that means you're going to have a lot of options. If you haven't seen their ads or met couples who got together using it we'd be surprised.
Second, their system just plain works. They're responsible for 75% of all marriages that start online and they do a LOT of the work for you. They find out what you want, match you up with people who fit those traits, and then actually help you get to know each other during the first awkward stages. It really helps.
When you're ready to get serious about your dating life this is the only app you need.

eHarmony is one of the best dating sites in San Antonio:
The highest success rate of any dating app by far
Actually makes things easier for you
Very easy to use and less stressful than other apps
It might not be for you because:
Signup process is longer than most
Takes a little time to really get going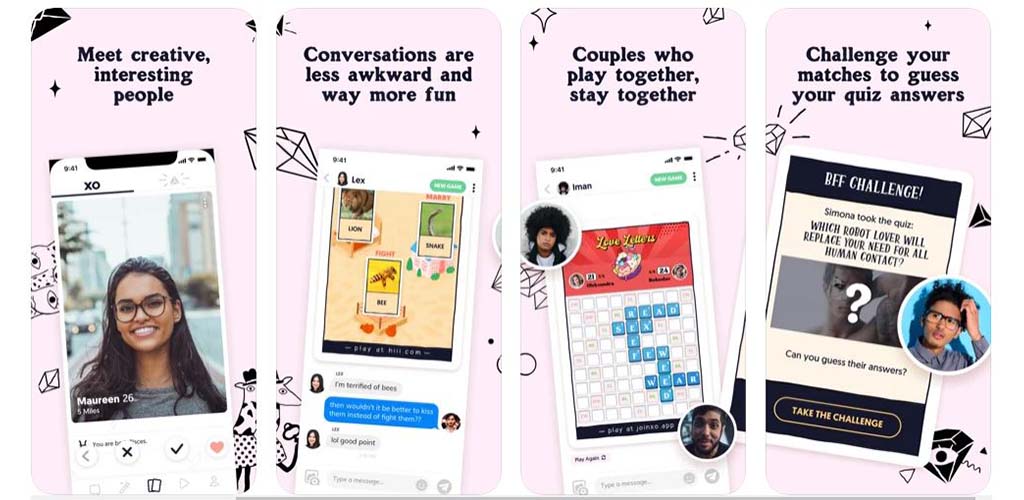 #3 - XO (Android; iOS) is like dating but with games
XO is a new app with a very unique idea - date through playing games. The concept makes sense too; you're immediately given something to talk about (the game you guys are playing). The competitive aspect adds a little tension too, which can always be fun. It's safe to say that XO is one of the best dating apps in San Antonio for gamers (casual or otherwise).
Why we love XO:
You start off with a fun icebreaker
The tension can fuel attraction
It's just fun even if you're not that serious about dating
What we don't love:
It still has a smaller user-base
There are some bugs since it's a relatively new app

#4 - AFF is the best hookup app in San Antonio
AFF has been the best San Antonio hookup app for a few years now. Once Tinder started trying to be more of a dating app there just isn't any competition anymore. This is the only app that has a TON of local users and a pure focus on helping people find some fun in bed. If you haven't tried their free trial below and you're not looking for anything serious you need to.
When you combine a ton of local users (and over 60 million total) with this kind of focus, you get a lot of options. Compared to Tinder, which has so many flaky girls just looking for compliments, it's another world. We haven't seen single guys do better anywhere else!
If you're just looking for something casual and fun this is the app for you.
Why AFF is seriously one of the best dating sites in San Antonio
Guy will do especially well here compared to other apps
Really popular around SA with locals (and visitors)
It's very straightforward and easy to use
What we don't like about it
Many users can only access via web app
Annoying ads
You Can Try AFF Free!
If you're just looking for more short-term fun you need to
try out AFF's free trial
. We've spent months and months testing out the alternatives (more than 100 other sites) and haven't found anything that gives most guys more options and better results. Give it a shot!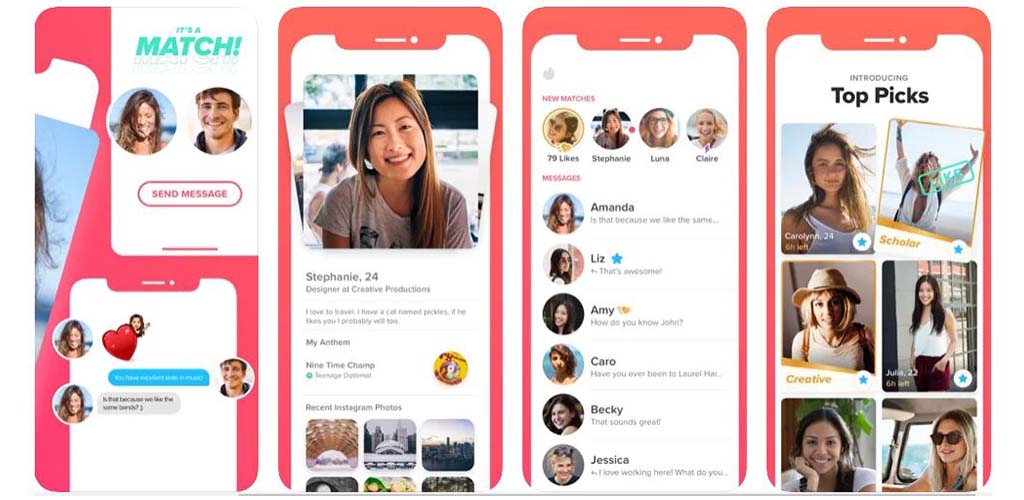 #5 - Tinder (Android; iOS) is the app everybody knows
Tinder is by far the most popular dating app out there for a good reason. For starters, the swiping aspect is pretty addictive and you can spend all day just swiping through singles. With so many people on Tinder, you'll always have someone new to swipe on. As the OG app that's pretty lighthearted, it's safe to say that it's one of the best dating apps in San Antonio today.
Why we love it:
Massive user base
Navigating through the process has never been so easy
Best for casual dating
The app runs smoothly
What we don't like:
It's very focused on looks
It's hard to stand out since some users don't care about bios, just photos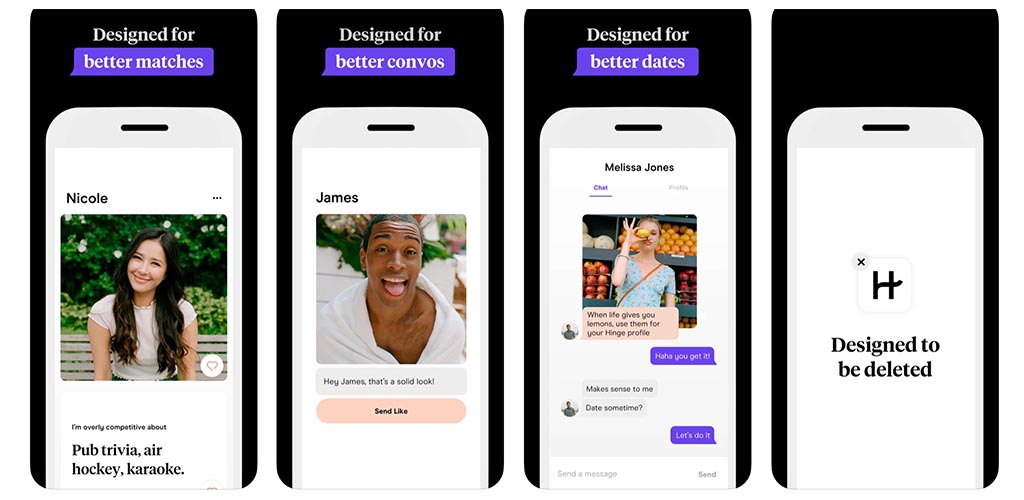 #6 - Hinge (Android; iOS) is for the young but serious daters
While Tinder can have you swiping through 10 singles every minute, Hinge gets you to slow down and really get to know potential singles nearby. Hinge is great for those who are looking for something serious but also want the process to be simple. The app especially works well on mobile, unlike many serious dating apps such as eHarmony, Match, etcetera. The age demographic also tends to be younger than the formerly mentioned sites.
Hinge is one of the best San Antonio dating apps because:
It's for more serious daters
The age demographic sits right in the middle – between platforms like Tinder and eHarmony
The app has a large user-base of over 5 million
Hinge is decent in San Antonio - here's why:
It is best when paid for
The messaging system can be buggy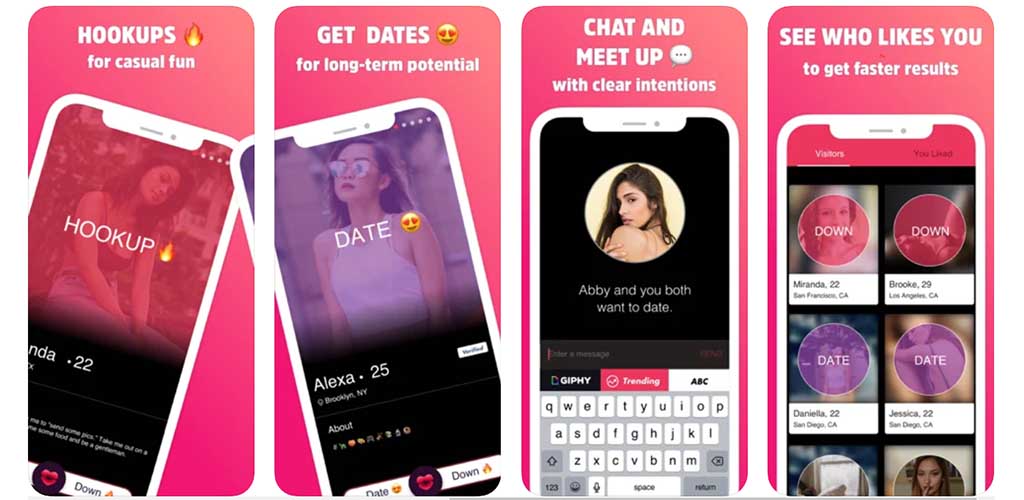 #7 - DOWN (Android; iOS) is for those looking for a fling
Down is perfect for you if you just want to have some fun. Everybody on DOWN is basically there for that; they have a dating option, but it is used much less frequently. It's one of best San Antonio dating apps for those who like to keep things casual. So if you're looking for something physical, try DOWN.
DOWN is great in San Antonio - here's why:
It's mainly for casual flings
It has a rating of 4.4 stars
There are over 7 million users
DOWN is so-so because:
We saw a few fake users
The best features aren't free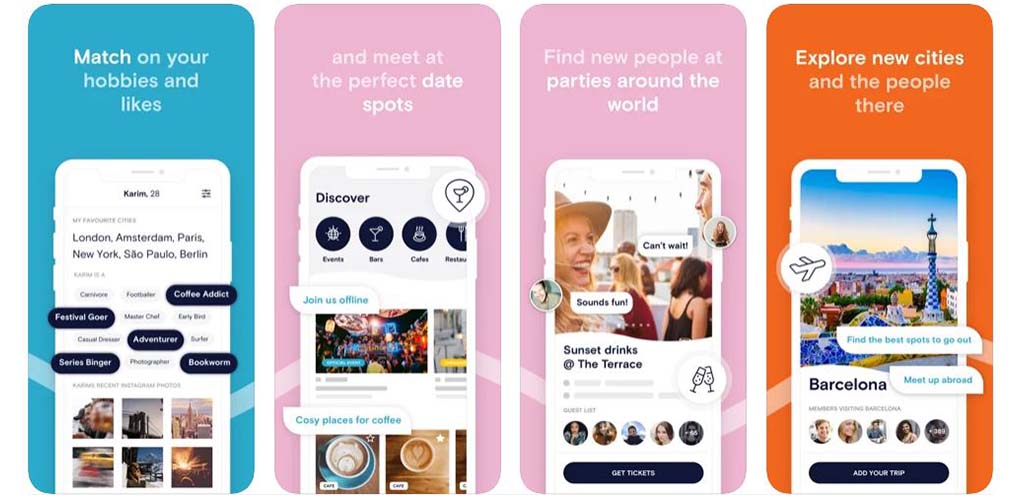 #8 - InnerCircle (Android; iOS) has a pool of affluent singles
We came across Inner Circle when we were searching for dating apps in a particular niche. What we found was an app that caters mostly to high-profile and affluent singles who want to date within their proverbial circle. Inner Circle helps you find singles who share your interests. And in case you're not that good at chatting online, Inner Circle helps you with first message prompts. It's easily one of the best apps out there if you're searching for someone who's in the same circles as you.
Why Inner Circle is one of the best dating apps in San Antonio:
It's for more serious dating
The developers are very active, consistently updating the app and removing scammers
The message prompts are helpful
InnerCircle is decent in San Antonio - here's why:
Not really worth it if you don't pay
The approval process can take a while
It's not easy to get approved