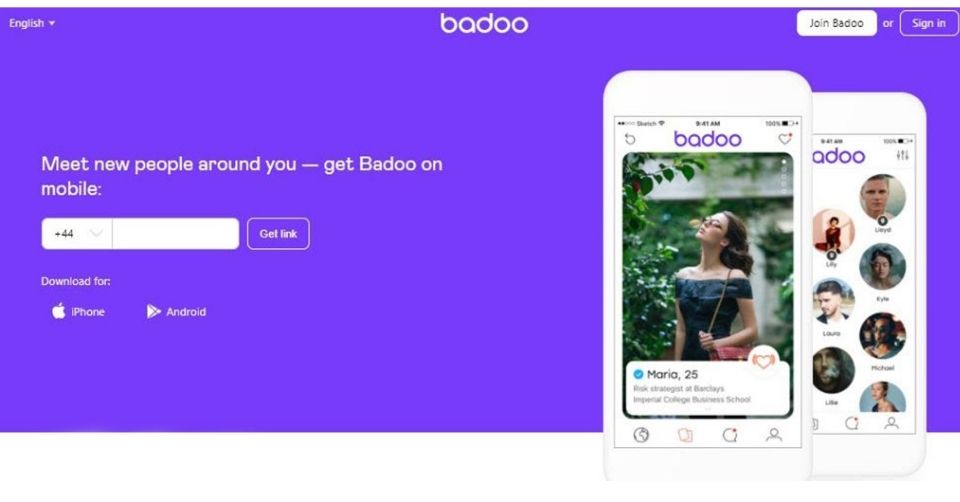 Badoo is one of the world's most popular online dating apps, having attracted 380 million active users across the globe. It's fundamentally similar to Tinder, in that it's centered around swiping left and right on potential partners one-by-one to indicate your interest. However, there are a few differences that make the experience of using this site unique. A key one is that it's also available on desktop. In this Badoo review, I put the desktop version through its paces to let you know how easy it is to find a great partner on the site.
The app has a premium edition that you'll need to pay to access. Read on to discover if this is worth the money, and how Badoo compares to our favorite online dating services.
How I reviewed Badoo
Here at Beyond Ages, we have a standard procedure for testing and comparing online dating services. I used this same procedure to bring you this verdict on this site.
To ensure a fair comparison between online dating websites, we have a generic male profile to use on every platform we test. This includes the same photos, bio and demographics.
After setting up this profile, I "liked" the first 50 profiles suggested by Badoo and messaged all the women who "liked" me back to try and set up a date.
The results of this review are mostly based on how responsive these women were. How many "liked" me back? How many replied to my message? How many were happy to exchange contact details?
You'll discover the answer to these questions – and learn about all of the site's special features – in the review below. 
Now, let's get to the details of the review:
Badoo Review: How It Went For Us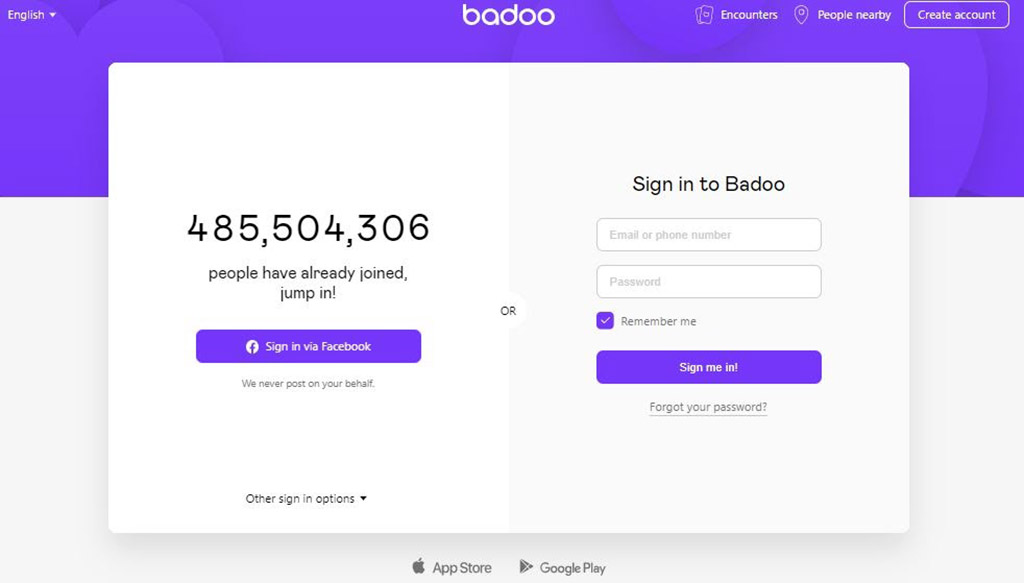 For those of you who don't care about our in-depth investigation, I have created a basic summary of Badoo below. I have rated it out of 10 for the most important elements of an online dating website.
To provide some extra context, I also added our ratings for eHarmony, which we rate as one of the world's greatest online dating websites for those seeking hookups and casual sex.
Overall

Our team rates each site objectively based on many hours of independent research, the features each site offers, and how it compares with other sites. The ratings are the opinion of our editors and their extensive experience.

7
9.5
Quality of Women

Our opinion of how attractive the typical woman is that uses this site and how easy they are to connect with compared to other sites.

7
9
Popular

How many people are using this site to actually meet people compared to other sites.

7
9
Usability

How easy is this site to use and how quickly can an average person begin meeting people compared to other sites.

8
10
Privacy & Safety

Does this site take proper precautions to safeguard its members, their identity, and their data.

10
10
Effective

Our opinion of how easily an average person will be able to achieve their dating goals with this site compared to other sites.

7
9
Value

Will the time and money spent using this site pay off for an average person based on the opinions and experience of our editors.

7
10
Our Recommendation
This app is well-designed and simple to use. More importantly, it has a large pool of active, attractive and responsive women. Here are the key findings from my review.
Badoo uses a compulsory photo verification service
Before I could start swiping on the lovely women of Columbus, Ohio (the city we use to test online dating apps whenever possible), I was prompted to verify my photo. This involved sending a photo using my webcam performing a specific pose. My profile was verified within minutes of doing this.
The photo verification service is compulsory on Badoo, which means there's little risk of having to deal with catfishes. It also meant I had to use my own photos, rather than the generic "handsome man" we use for most reviews.
To see how I fared with the "handsome man" profile, check our review of Hot Or Not. This was conducted before the compulsory verification service was brought in. (Hot Or Not is essentially the same service as Badoo with different branding).
The free version could be good enough to help you land a date
With the free version of the site, you'll be able to "like" a maximum of 50 women per day. You can send unlimited messages to whoever "likes" you back. These profiles are your "matches."
It's a generous free model, compared to most of the online dating websites we review. Perhaps you'd therefore fancy your chances of landing a date without paying.
The problem is: non-paying profiles will only be shown to the most committed of swipers.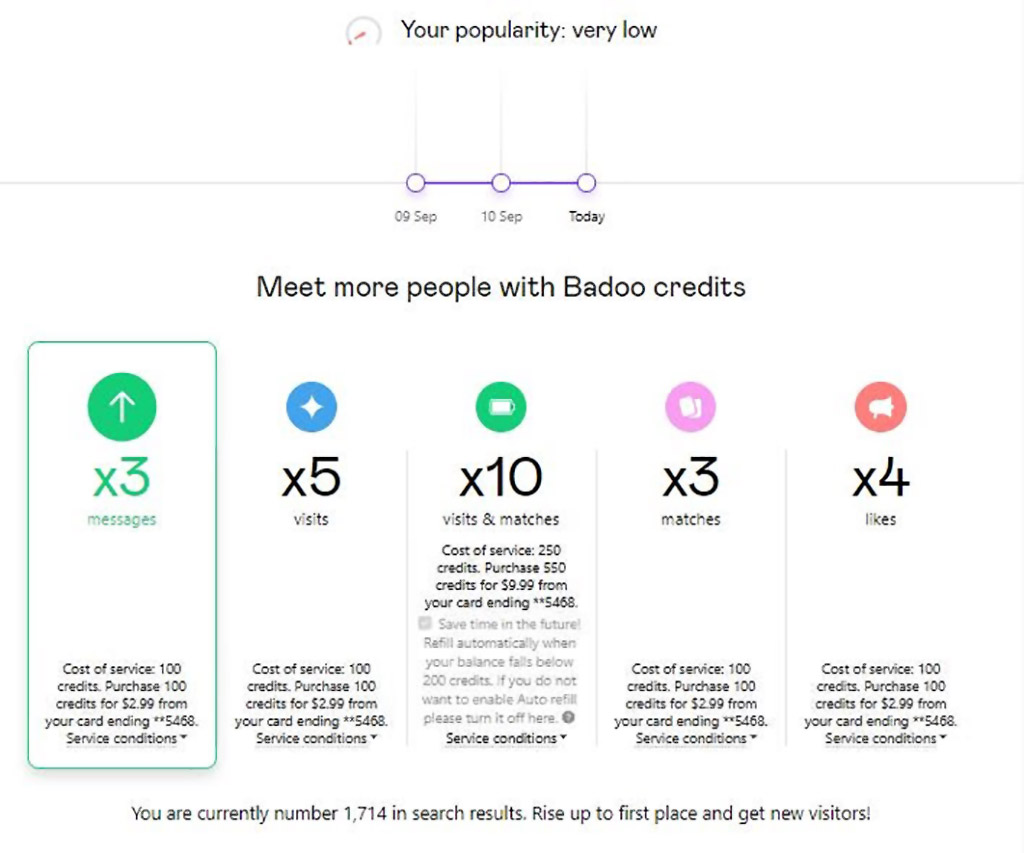 Badoo makes this abundantly clear in the screenshot above. At the very bottom, it explains I am ranked 1,714th in their search results. This page also reveals that paid members get 3x the matches.
You'll see how well you're ranking in the algorithm with its blunt "popularity rating."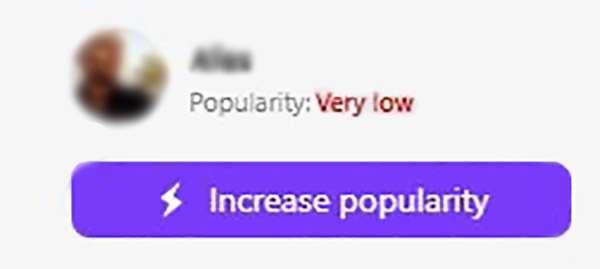 (Note: this rating might trigger vivid flashbacks of high school)
The paid version of Badoo is affordable, and it's well worth the money
Within 24 hours of my initial swiping session, I racked up three matches out of the 50 women I "liked."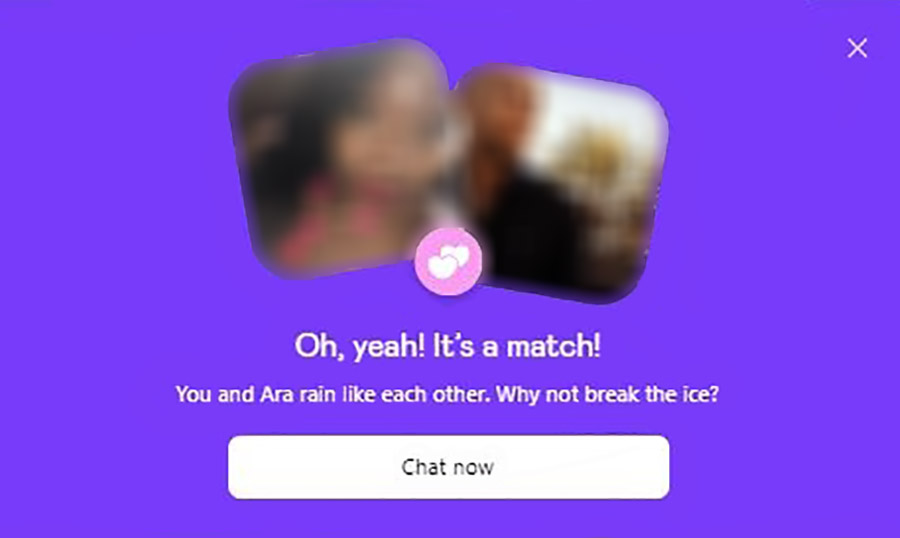 However, as I'd invested in the premium edition of Badoo, I was alerted of another three women who had "liked" me before I had the chance to swipe on them.
This is a key benefit of the premium membership. With a free membership, you'll be informed how many women have "liked" you, but you won't know who they are, and you'll have no way of contacting them until you "match" organically.
Other key benefits include unlimited "likes." Alternatively, you can cherry-pick who to message from a list of women in your area, rather than swipe on them one-by-one.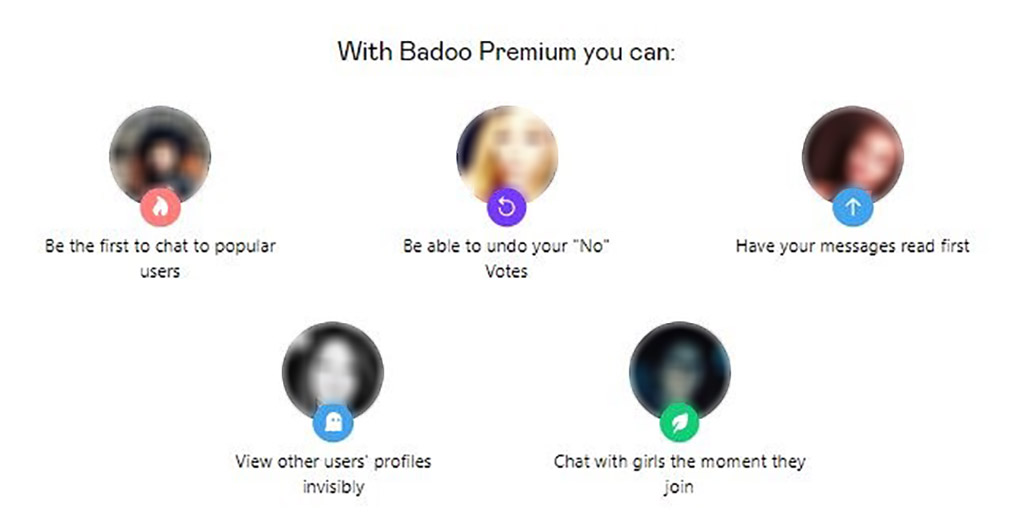 Badoo Premium costs as little as $1.50 a week. If you're serious about finding a date online, I'd suggest this is well worth the money if only for the amount of time you'll save.
Badoo has plenty of attractive women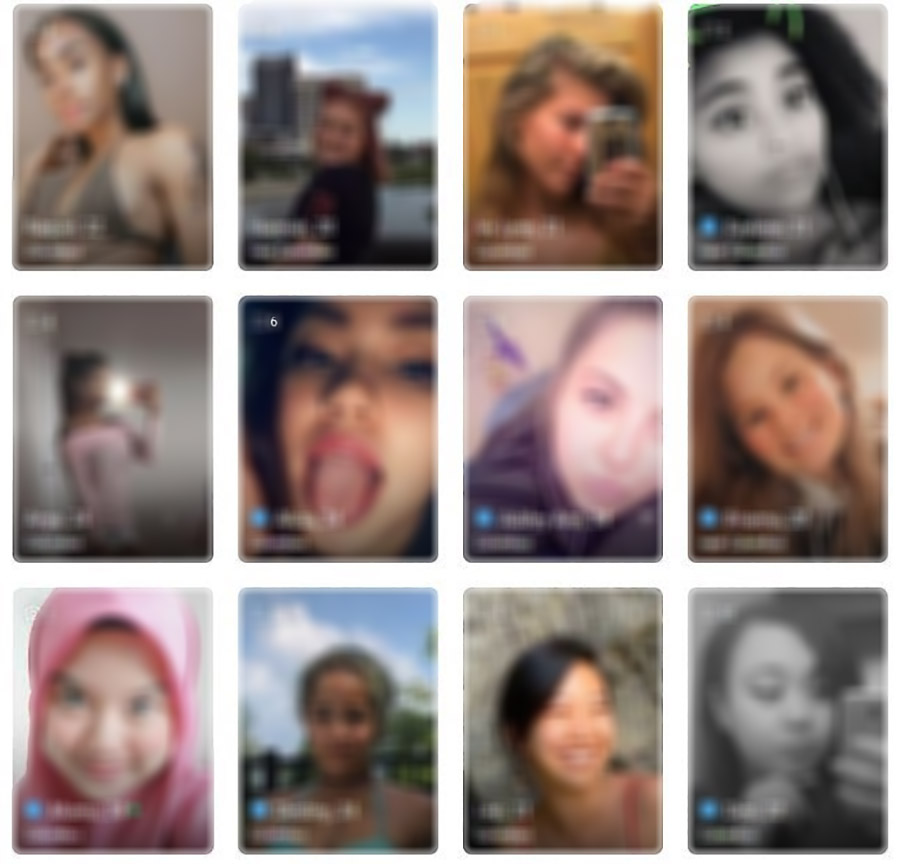 I imagine you'll be happy with the overall attractiveness of women using the site. There are plenty of young good-looking women on the app. There are tons of older and less attractive women too. It's a huge range, which is par for the course with the largest mainstream dating apps.
Most of the women I matched with got back to me within 24 hours too. This suggests most members on the site are fairly active. Another benefit of using a mainstream app.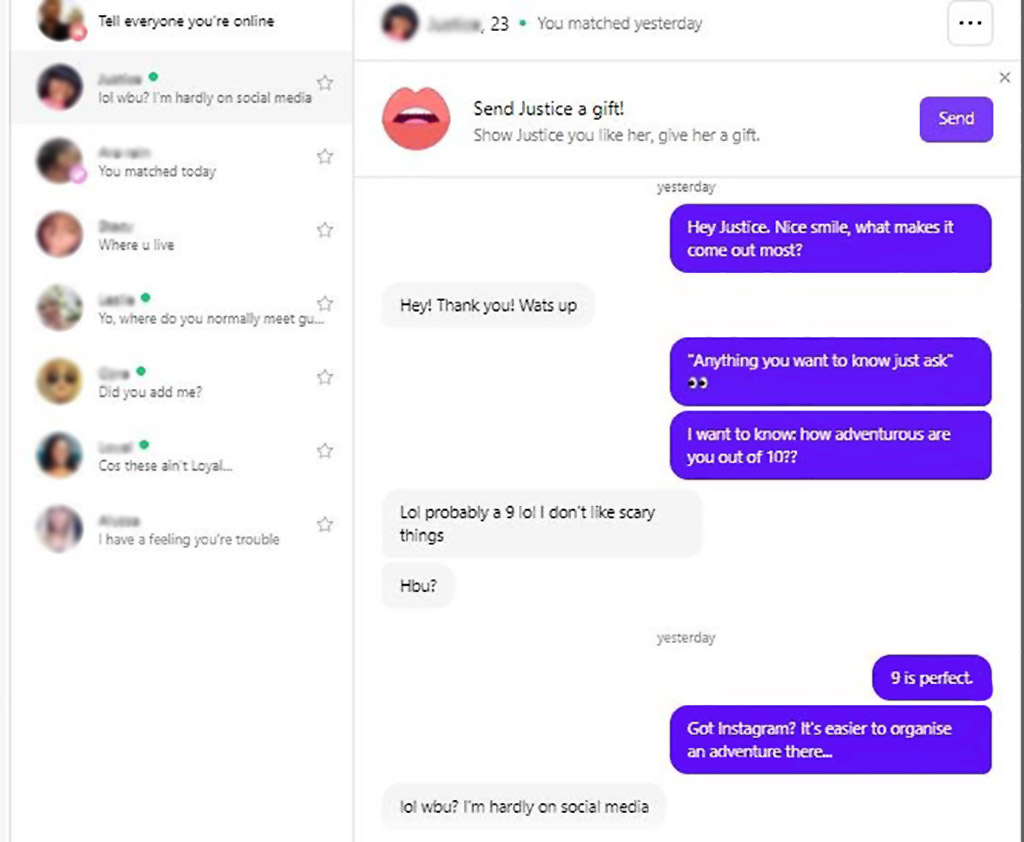 I would still recommend using eHarmony over Badoo
You'll notice that Adult FriendFinder scores higher than Badoo for every comparable aspect in our basic summary above. That's because eHarmony is essentially Badoo on steroids. Everything that's good about Badoo is GREAT on eHarmony.
eHarmony really does a great job of matching up people who are actually compatible. If you're looking for a real relationship it's the best thing going right now.
If you want more of a fling then Adult FriendFinder also has a huge user base across the globe too. You won't find it difficult to connect with someone who catches your eye on this website. Best of all, it is currently running a free trial. So, there's no excuse not to give it a whirl. You could be hooking up tonight if you do!
Pros and cons of using Badoo
Here are the main advantages and disadvantages of using this site.
Plenty of awesome and attractive women
The website is simple to use
Has a generous free service
The premium membership is very affordable
Basic profiles
Limited search function
Lots of members = a huge range of options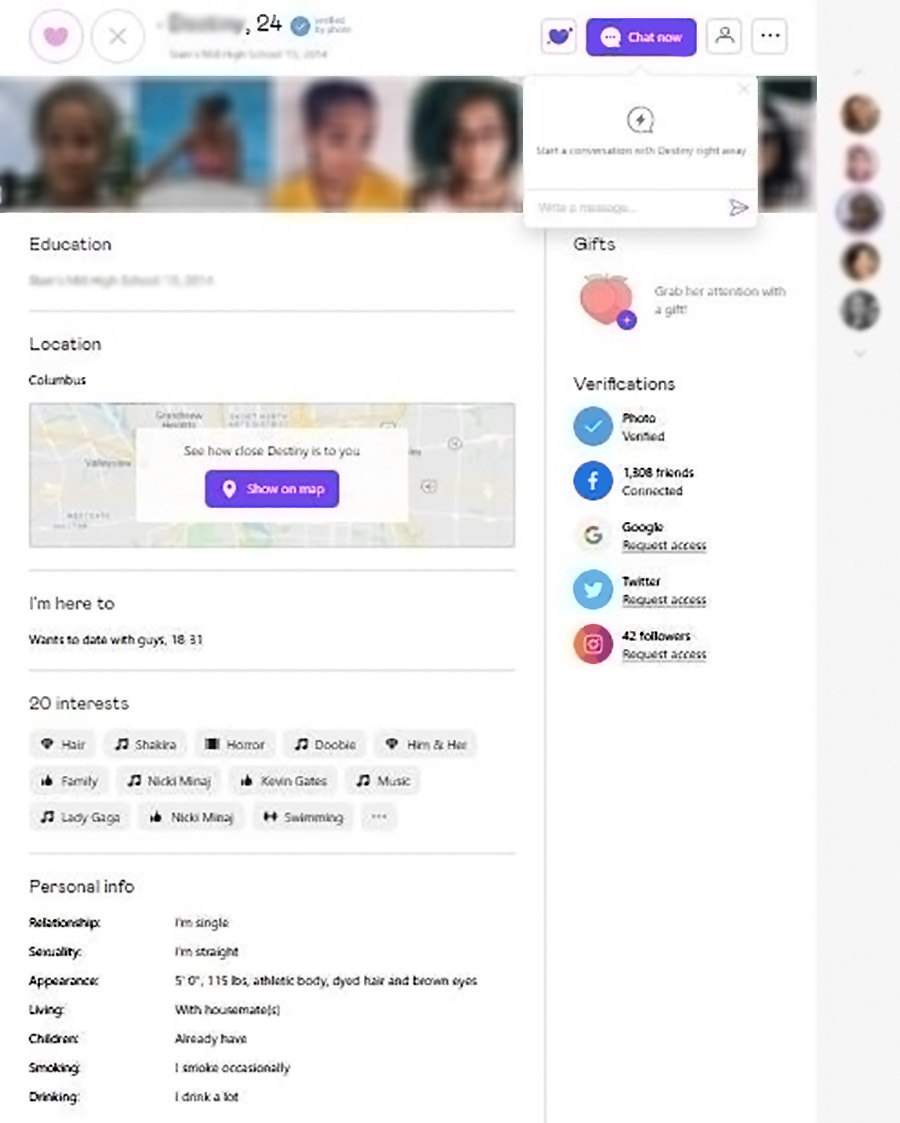 There are plenty of prompts allowing you to fill out a detailed profile if you want to. Most users don't seem too bothered about this though. Most of the profiles I checked had multiple photos added. A few also added a bio, but not much else.
If you're too lazy to fill out your profile, you can allow Badoo to pull information from your Facebook profile. When you do this, your most recent Facebook profile pictures will be uploaded to your Badoo account. The Pages you "Like" on Facebook will be used to populate the "interests" section of your bio.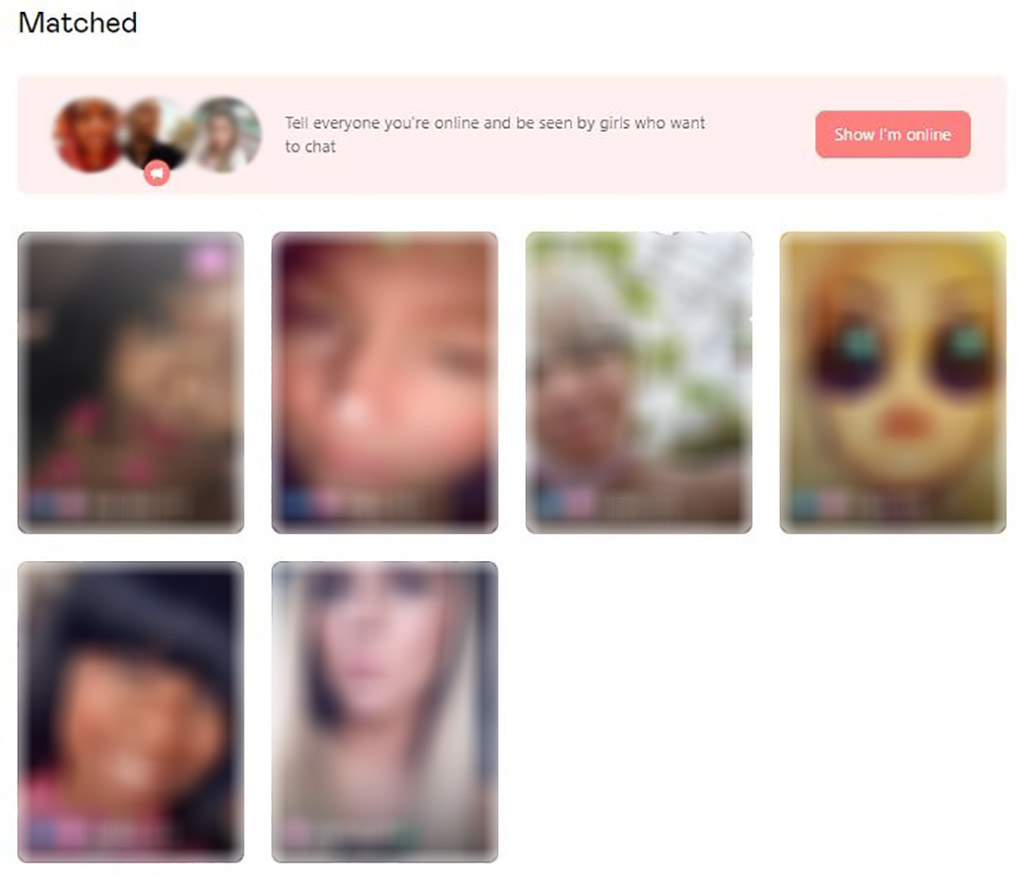 As mentioned above, you can expect to find a huge pool of women in your local area. There will surely be a few who suit your tastes.
Badoo.com has a simple, intuitive design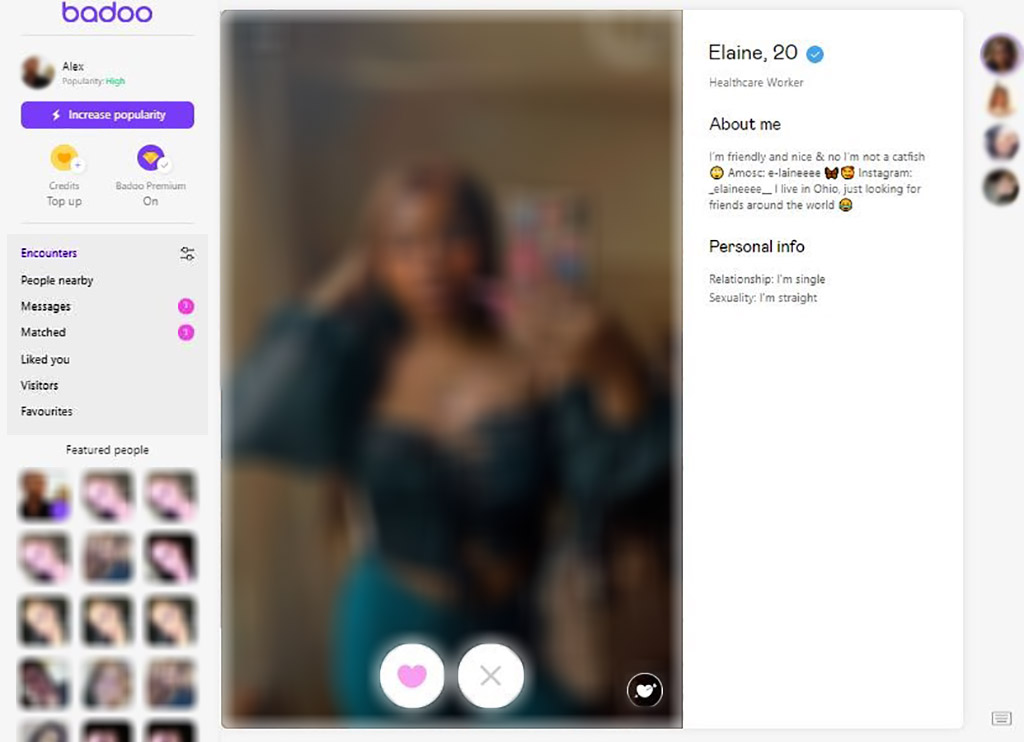 The simplicity of Badoo has surely played a role in its supreme popularity. This is certainly true of the desktop version. The main navigation can be found on the left-hand side of the screen. This includes:
Encounters. This is where you swipe on women one-by-one.
People nearby. This is where premium members can cherry-pick who they want to speak to.
Messages. Your inbox.
Matched. A list of your matches.
Liked you. A list of people who have "liked" you, that you haven't seen yet.
Visitors. A list of people who have visited your profile (available to premium members only).
Favorites. You can add your favorite profiles onto this page.
Messaging and chatting is a breeze during our review of Badoo
With a free account, you can send unlimited messages to your matches. With a paid account, you can send unlimited messages to anyone. You can send text, emojis, images or animated gifts.
Badoo won't let you send more than two messages in a row without reply, so make sure to get your whole message across before pressing send!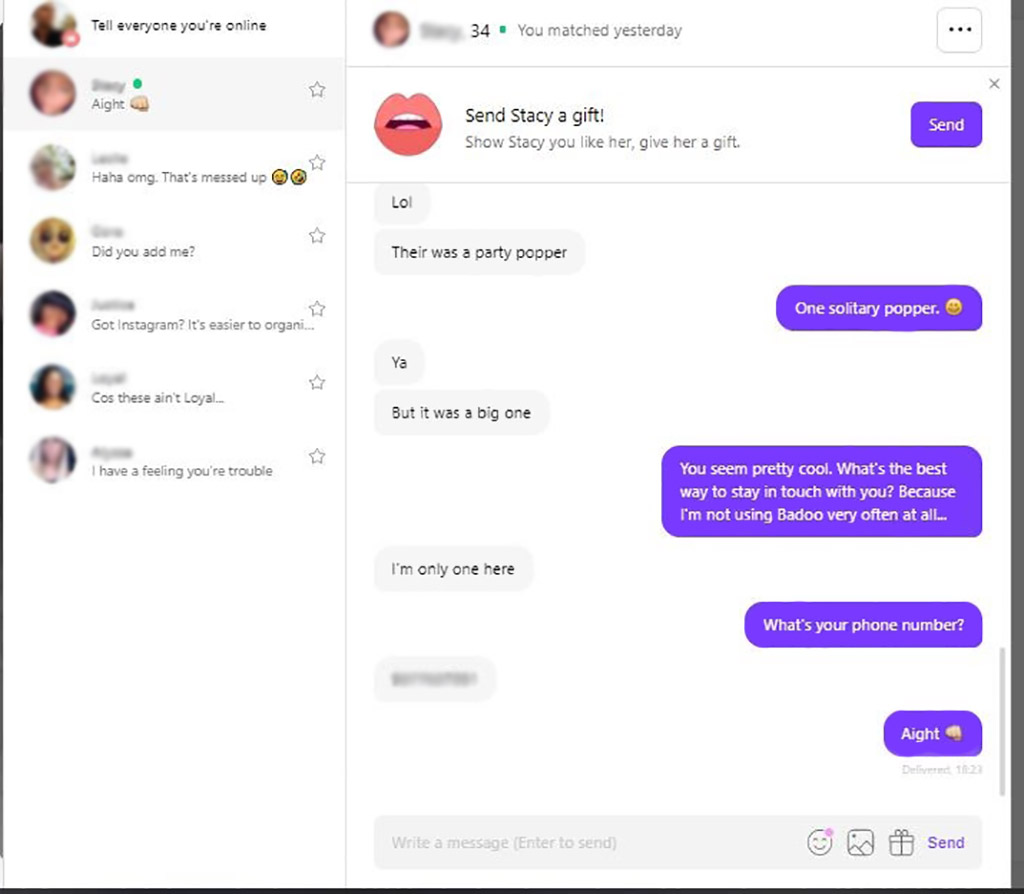 What can you do with a free membership on Badoo?
You can "like" up to 50 members per day and communicate freely with whoever "likes" you back.
How much does a premium membership cost?
The price of Badoo Premium depends on how long you sign up for. Strangely, the one-week membership is cheaper overall than the one-day membership. Apart from that, you'll pay less per day when committing to longer memberships. You can choose between:
1 Day ($2)
1 Week ($1.50)
1 Month ($8)
3 Months ($20)
6 Months ($28)
Lifetime ($48)
The "sale" you can see in the screenshot below has been running for at least a couple of months. It'll most likely never end. It's a common sales tactic to advertise "sale" prices in order to encourage people to buy quickly. You can pay by debit card, credit card, PayPal or via your phone.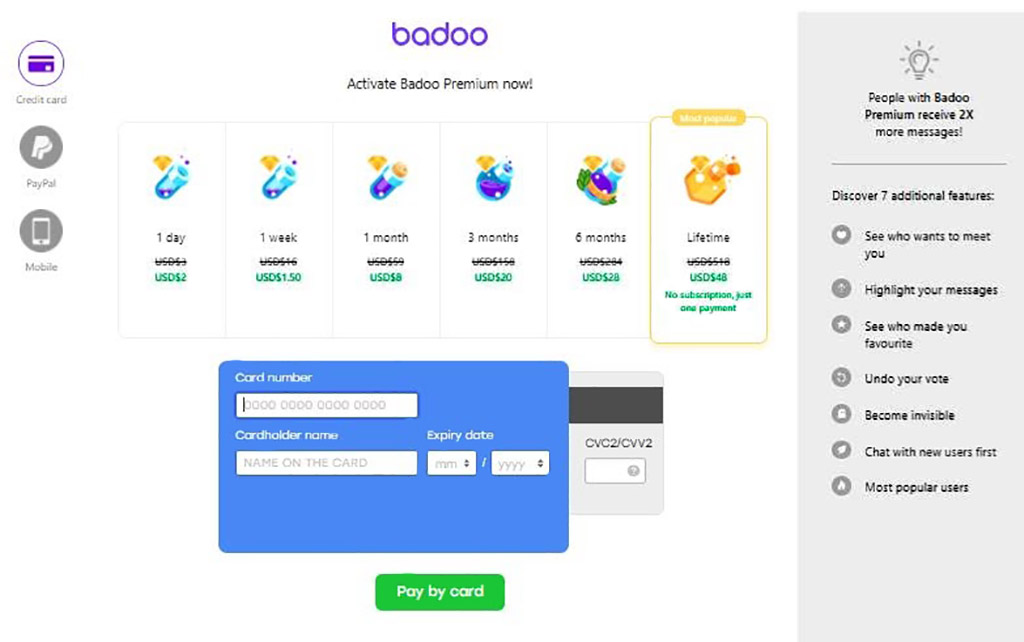 There's also a credits scheme that allows you to boost your visibility on the site. If you're particularly keen to land a date quickly, perhaps you'll want to take advantage of this as well as a premium membership.
Badoo Review: Frequently Asked Questions
What is the Badoo URL?
The URL is www.badoo.com. You can also download the app via the iOS store or Google Play store.
How do you log into Badoo.com?
If you created a profile using Facebook, press the giant "Sign In via Facebook" button on the home page. If not, click the "Sign In" button in the top right corner of the screen, then enter your email address and password.
How do you search on Badoo?
Use the "People Nearby" tab in the main navigation.
The search filters aren't fantastic though. You can filter by age, gender, location and intentions. However, with the location filter, you can only choose to search for people within 25km, 50km, 100km or 200km. So, it's common that the women presented to you aren't "nearby" at all.
How do you send messages on Badoo?
Hover over a woman's profile picture – either in search results or in other tabs. When you do, a message icon will appear. Click that button to send a message.
You can also navigate to their profile and click the "Chat Now" button. It's at the top of the page. To continue your existing conversation, navigate to the Messages tab.
What are the best Badoo alternatives?
For a full list of our favorite alternatives, see this guide on the best hookup apps and websites we've ever used.
How do you delete your Badoo account?
When logged into your desktop account:
Click your profile picture on the top left of the screen.
Click the cog icon at the top of the next page.
Scroll to the bottom of the page and click Delete Account.
From the list of options, select "Delete Your Account".
How much does Badoo cost?
You can buy a membership for:
1 Day ($2)
1 Week ($1.50)
1 Month ($8)
3 Months ($20)
6 Months ($28)
Lifetime ($48)
Is Badoo legit?
Yes, it is a legit online dating service. You should be able to find a match here. It's one of the most popular online dating services for a reason.
Should I be worried about a Badoo scam?
There's no need to worry about a Badoo scam. It isn't a scam website – and it even offers several features to protect you from scammers.