Selecting the best dating apps in Seattle isn't easy, especially with the vast selection available. New apps are constantly popping up promising to help everyone from Madison Park to Georgetown find their perfect match with the help of the latest algorithm or artificial intelligence.
Sadly, it is rarely that easy. We can tell you, not all dating apps have been created equal. With over 750,000 people living in Seattle, finding real connections takes some effort. It's not like living in Burlington where there is a limited dating pool or some of the other rural parts of Washington.
There are some great dating app options out there. Whether you're a busy professional or a college student at UW or Seattle U, using the right app can help you weed through the crowded, sometimes messy dating field. Whether you have a particular preference or you want an app that offers you a variety of potential partners, there's one right for you.
That said, it is far too easy to pick one that looks great only to wind up with one that will do little more than waste your time and money. If you're worried about choosing the wrong app — the one that will bring you unwanted results — don't be. We've done all of the work for you. We've tested a spectrum of dating apps to give you the lowdown on which will best suit your needs.
If you want to know the Seattle dating apps that have brought locals the most success, check out our list and give them a try. With more than 36 percent of Seattle's population currently single, your chances of finding someone great are pretty high. Let us know in the comments how they worked for you.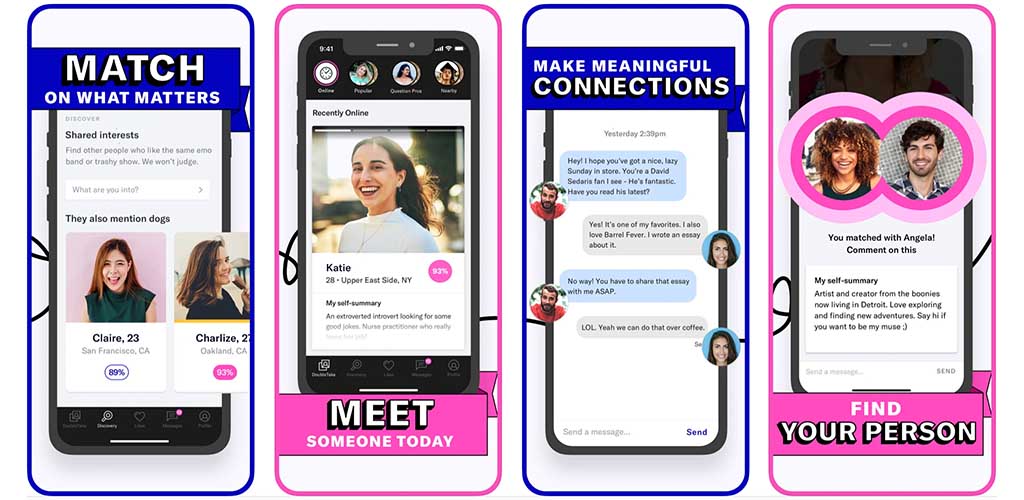 #1 - OkCupid (Android; iOS) is the best Seattle dating app to practice on
OkCupid the largest and most popular free dating app in Seattle. It's been around for a long time and is ofter the first app that people try when dipping their toe in the online dating pool. As a result, it's a great place to get acclimated but not known for getting the best results.
There are a fair number of quality people using OkCupid but the response rates are low and there are a lot of abandoned profiles. We really like it when we're trying out new opening lines or profiles since it's a free way to testing things out.
If you want to get the most for your time there are better options out there though.
Why OkCupid is a great dating app in Seattle
Lots of users and a free platform
Good enviroment to try new things out
There are some fun quizes and matching options
What we don't like about it
Response rates are really low and there are a lot of abandoned profiles
As a free app, it's super competitive with lots of thirsty guys messaging every woman they see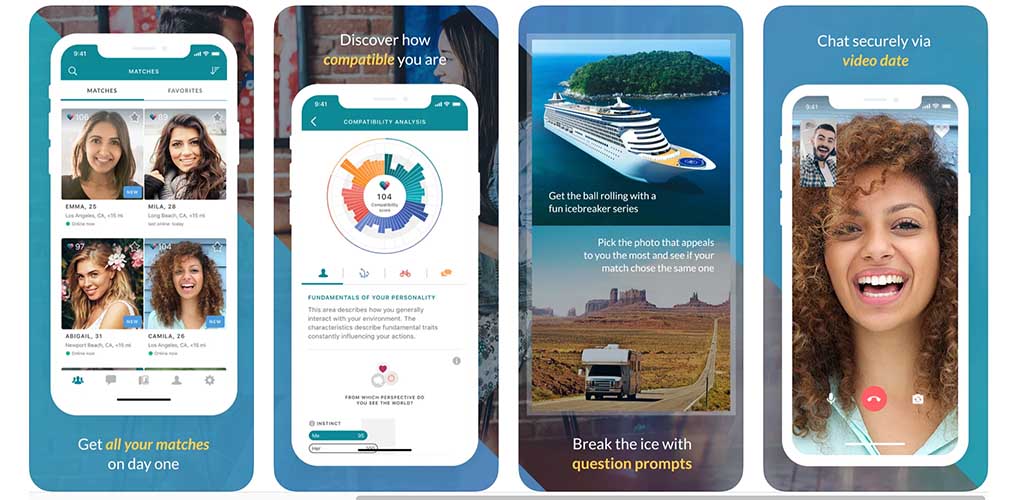 #2 - eHarmony (Android; iOS) is the only app you need for relationships
eHarmony is one of the dating sites out there that everyone has heard about in Seattle. If you don't know someone who met their SO on it you've undoubtedly seen their commercials (they're everywhere these days).
It's extremely popular with over 33,000,000 active users and in our experience, has been the best performing dating app in Seattle when it comes to finding a real relationship (not just a night of fun). There are a couple of other options out there that have nearly as many members but eHarmony makes things so much easier for you.
What really stands out though is their success rate locally. They're so good at actually helping people connect after they match you up that 75% of all marriages that start online began with eHarmony. You just don't see success rates like that anywhere else. If you want a relationship this is the app for you.

Why eHarmony is probably the best dating app in Seattle
70% of users meet their future spouse if they use the app for a year
They are very good at actually finding compatible matches
It's extremely popular in Seattle
What we don't like about it
There is a system you have to follow which can feel a bit constricting at times
It's definately one of those apps where you get out what you put pin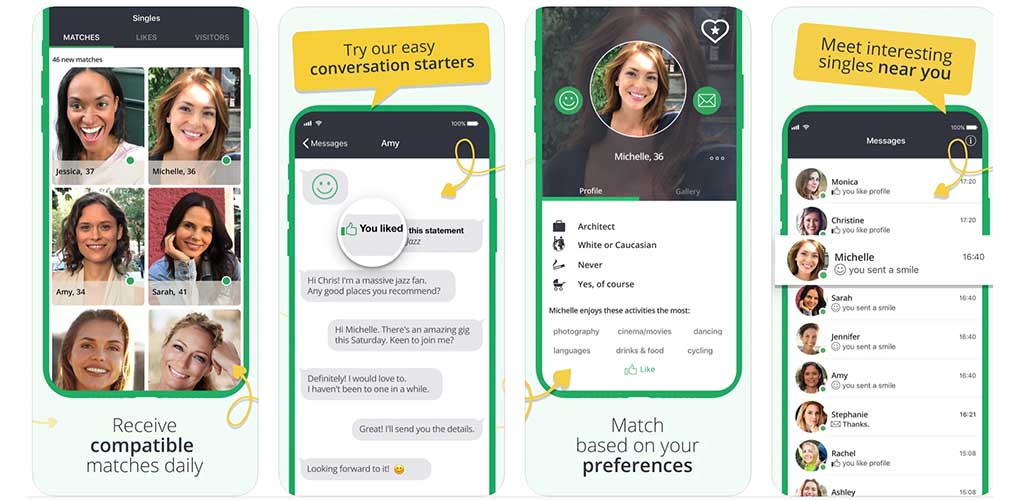 #3 - Elite Singles (Android; iOS) is for the smarties out there
Elite Singles is the app specifically for those who put a big value on education. With universities like UW and Seattle U in its borders, it's no surprise that 37 percent of Seattle residents have college degrees. Not only is that a statistic to be proud of, it makes it easier for Seattle grads to find a well-educated date.
If you're single and looking for someone who has earned a college degree, Elite Singles is your best shot. It's relatively new to the dating scene, but membership is growing quickly and it'll save you from sorting through the mass of people on other apps who don't meet your standards. If you know you want to date a college grad, Elite Singles can help you find the best matches quickly. You might not read about it on SeattlePI but it is great!
Why Elite Singles is a great site
Does a good job of attracting educated users
Pretty in-depth profiles and good matching
You don't have to filter out a lot of people who don't match your ambition
What we don't like about it
Still pretty new with a smaller but growing userbase
Kinda feels like a smaller eHarmony

#4 - AFF actually makes finding a fling easy
AFF is what so many apps in Seattle try to be. An app that actually makes it easy for people (even guys who aren't great looking) to find a little fun in bed. There are so many bad apps out there it can be super frustrating.
AFF is one of those rare apps that actually has a lot of users (over 50 million) but still kinda flies under the radar, probably because it's ALL about finding a quick fling. We've seen more guys find success using it than anywhere else (unless you're super hot, then Tinder is for you). When you want the fun without the commitment there isn't a better option right now. Check out their free trial with the link above.
Why AFF works so well
A huge number of active users in the Seattle area
Gets right to the point without going through weeks of messaging
Everyone on this site is there for the same thing so nobody is pretending
What we don't like about it
Not a big fan of the overall site design
You have to signup through the website not the app
You Can Try AFF Free!
If you're just looking for short-term fun you need to
try out AFF's free trial
. We've spent months and months testing out the alternatives (more than 100 other sites) and haven't found anything that gives most guys more options and better results. Give it a shot!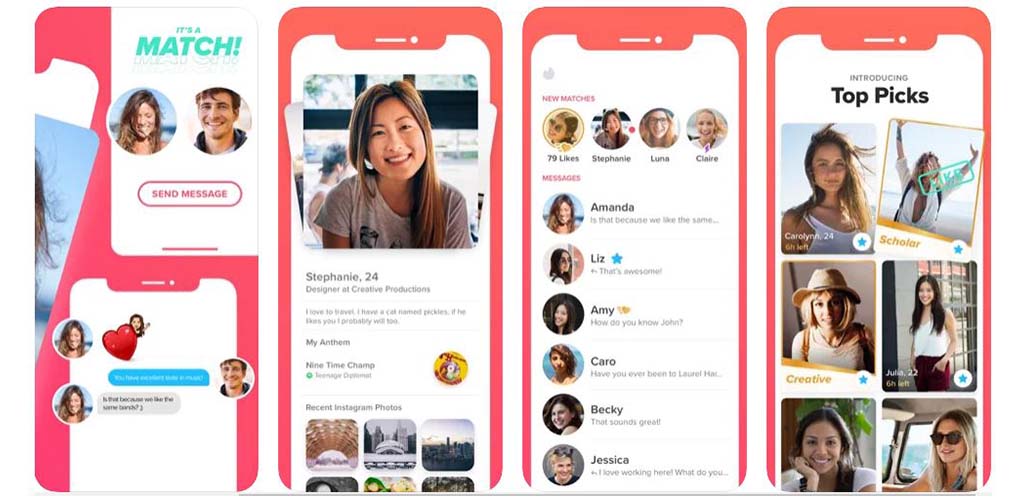 #5 - Tinder (Android; iOS) is great for the younger hotter crowd
Tinder is the dating app everyone knows but only a select group actually like. Most often used by singles looking for a quick fun, it's an effective tool for finding some casual fun. When you're looking at the solid dating apps out there that are free for adults you have to look at them.
While Tinder can be a great way to find quick romp, it does take a bit of effort for guys to land a date unless they have a really eye-catching profile photo. Women are propositioned non-stop on Tinder, so if your picture doesn't make an impression, you'll have a pretty hard time standing out from the other men barraging women with messages.
Tinder, admittedly, is a great way for a woman to boost her ego, but it's unlikely she'll find a man looking for more than a fling. That's because men who are popular with the ladies use Tinder as a way to score some action on nights that they don't have a date. If you are not interested in casual, you'd be better off looking somewhere else.
Why Tinder is worth trying
Very popular with the younger crowd
Very effective if you're young and hot
Easy to use (almost a game)
What we don't like about it
Lots of women just looking for an ego boost
Plenty of guys end up striking out completely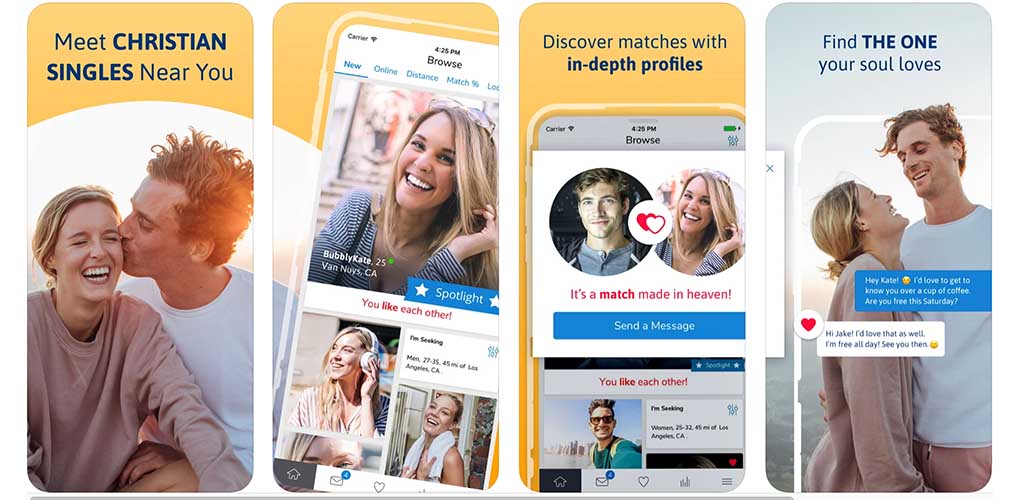 #6 - Christian Mingle (Android; iOS) is easily the best option for the devout
Christian Mingle is the most popular app out there specifically for Christians these days. They've been around for quite a while now and have become the go-to option for single Christians in Seattle.
They have a lot of options and questions on their profiles that you just don't see elsewhere. When you're really looking to find someone who shares the same beliefs and relationship goals it really helps to use a site made for Christians.
When you combine a userbase of Christians who are series about their faith and a solid app you have a recipe for success.
Why Christian Mingle is the best Seattle dating app for Christians
Most popular christian dating site by far
Allows you to really narrow down what you're looking for
No time wasted or temptation messaging non-Christians
What we don't like about it
Smaller than other sites (but that's kinda the point)
Their matching system could be easier to use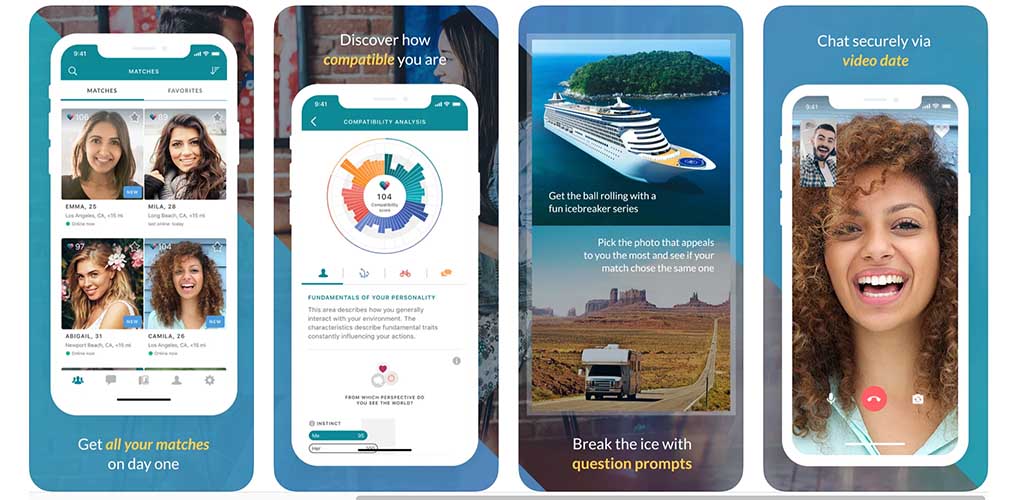 #7 - eHarmony (Android; iOS) is also the best dating site in Seattle for single parents
eHarmony is the app you need if you're a single parent who isn't just looking for a fling. If you are a single mom or dad, you know of the difficulties of dating as a parent, even in a city with so many singles. The US is home to more than 12 million single-parent households, with a healthy portion of those homes right here in Seattle.
If your ideal date is a single parent, using an app with a large user base is vital. eHarmony is far and away your best bet as it has more than 15 million members. Signing up does require a bit of effort, but that is one way the app eliminates those who are not serious about finding a real connection.
eHarmony does a great job of connecting you with like-minded people — and that saves you from going out on disastrous dates. eHarmony not only saves you time, it is a great way to find someone you are compatible with. Give their free trial a shot it's hard to beat if you know what you want!
Why single parents need eHarmony
A ton of single parents use it, as well as those interested in dating people with kids
Best matching system in the city
The highest success rates for long-term relationships out there
What we don't like about it
Can take some time to set up (which is hard to come by as a single parent)
You need to answer your questions carefully to get exactly what you're looking for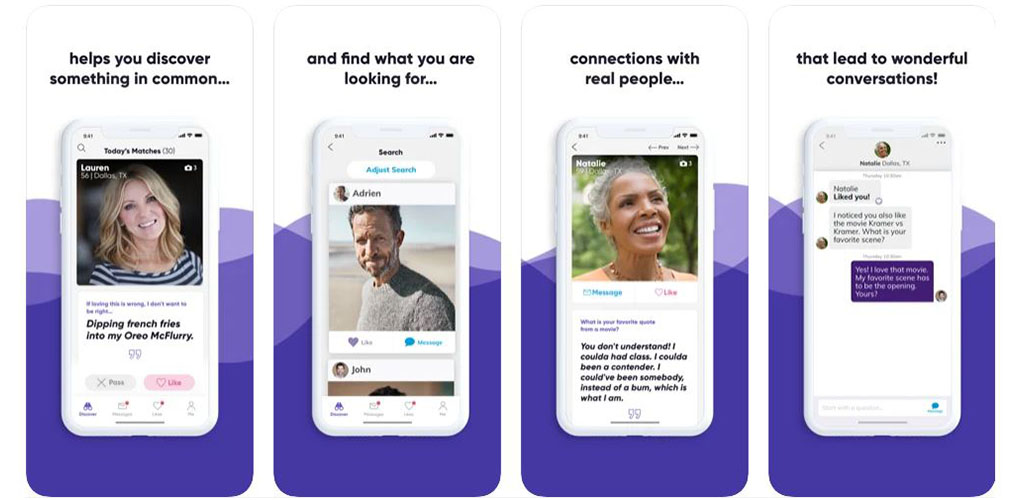 #8 - Our Time (Android; iOS) is another solid app for those 50+
Our Time if for the significant number of singles in Seattle that fall into the over 50 age group. Finding them, however, is difficult unless you have the right dating app.
If you are in the 50+ crowd in Seattle and are looking to date someone of a similar age, Our Time is perfect for you. Don't sweat it if you're not super tech-savvy; Our Time offers a simple sign-up process and is easy to use. Whether you are good with new technology or not, this app will increase your chances of finding you a fantastic date in Seattle.
Why Our Time is worth downloading
Only seniors using it so it saves time
Easy to use even for the non-technical
A safe way to meet other singles in Seattle
What we don't like about it
Not as many people using it as other apps
If you are looking for more great guides to finding the right dating apps check these out: