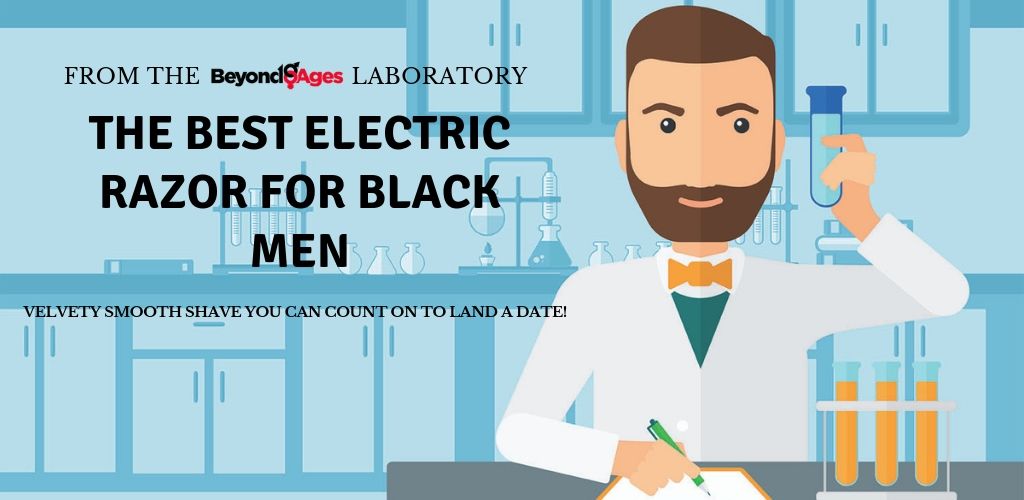 If you have thick or curly hair on your body, you already know how difficult the entire process of shaving can be. Bad shaves leave you looking worse than you started, so you're looking for the best electric razor for black men. This is critically important if you're dating or want to impress your partner! A ton of reviews and product testing has shown us what the best options are for you, based on how the electric razor holds up, how much it costs and even how well it works.
Traditional razors or the multi-blade cartridge razors that are so readily available now may not be the best option for you when it comes to shaving equipment. The multi-blade variants attempt to cut too close to your skin, and end up causing skin irritation instead. You can also end up with cuts and nicks with such blades. Therefore, if you're looking for some high-quality shaving equipment that will not just give you a clean shave but also be gentle on your face, electric razors are the solution to your problems. Keep reading to learn more!
How Razors May Affect Your Dating Life
What is the first thing that a person notices about you? While you may be inclined to say that it is your personality, you know that isn't the truth. A human being's first instinct is usually more superficial, and they will be attracted to you based on your physical appearance. If you want to make a mark in the dating game, you will have to put in some extra effort into how you look and concentrate on grooming. Enter your razor.
Figuring out the right look is hard. Maintaining it is harder, but the right electric razor can help. Whether you're looking to cultivate the most epic beard ever or simply want to keep your skin as smooth as possible, your razor is going to be your best friend. A good electric razor won't hurt you or break your skin, leaving your face totally touchable. Kissable, even! And when we're dating, who doesn't want a little help with that? Besides, your date will appreciate that you're trying to keep it all together for them.
The Best Electric Razor for Black Men
The market is practically flooded with electric razor options as there is a high demand for such products. Not only are they easy to use, they're also much softer on your skin and don't require frequent changes of the blade, which can be quite an issue with conventional razors. Additionally, they can help you avoid those nasty cuts that razor blades can sometimes leave on your face. We've taken the best electric razors for black men and chosen the best for your dollar, the top of the line and the budget models that will get you ready for your next date.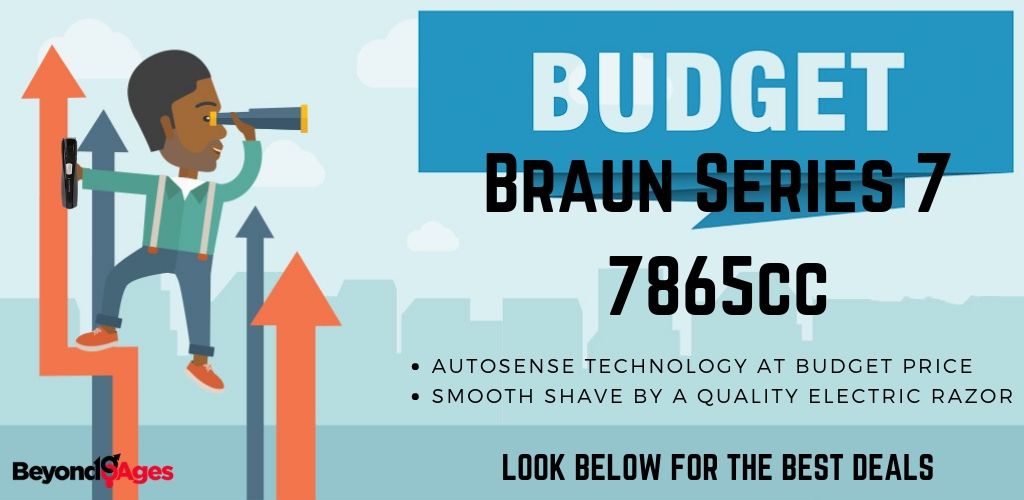 Braun gives you solid shaving choices, and this doesn't let us down. While there are a number of different variants produced by the German manufacturer, the Series 7 7865cc model is the "Best Bang for the Buck" choice because of the number of features that it offers for the price point. It's equipped with four shaving elements, three of which are involved in cutting your hair. The last element is a SkinGuard that protects your skin against irritation.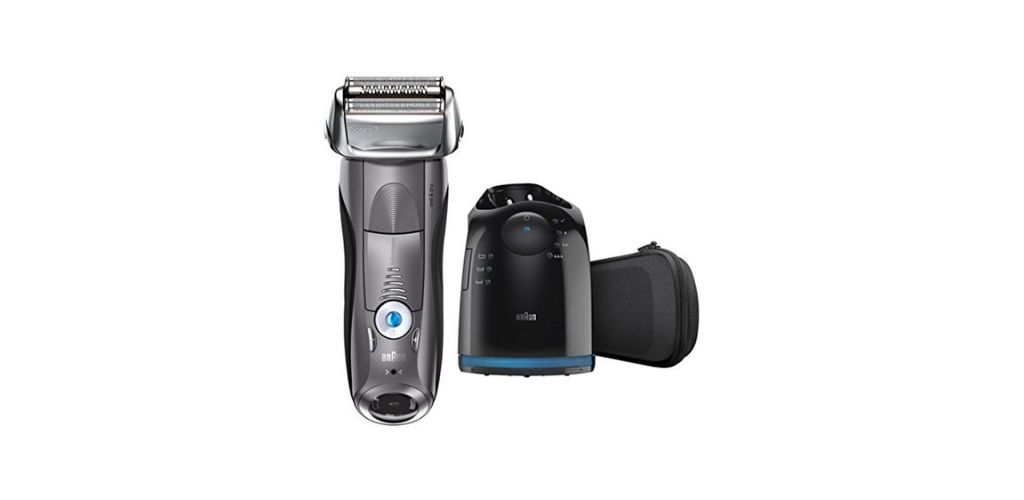 One of the reasons why this razor is so great for African-American men is the specialized intelligent sonic and autosense technology applied by the company so that the razor can understand the requirements of your beard and shave accordingly. With the eight-direction flexible head, the razor is able to reach even those hard-to-reach areas. You can choose from five different turbo and sensitive modes, and personalize the use of the razor according to your needs. Finally, the product is waterproof, making it ideal for dry or wet shaving.
The biggest drawback may be its weight. It may feel a little hefty for people who like lighter shaving equipment.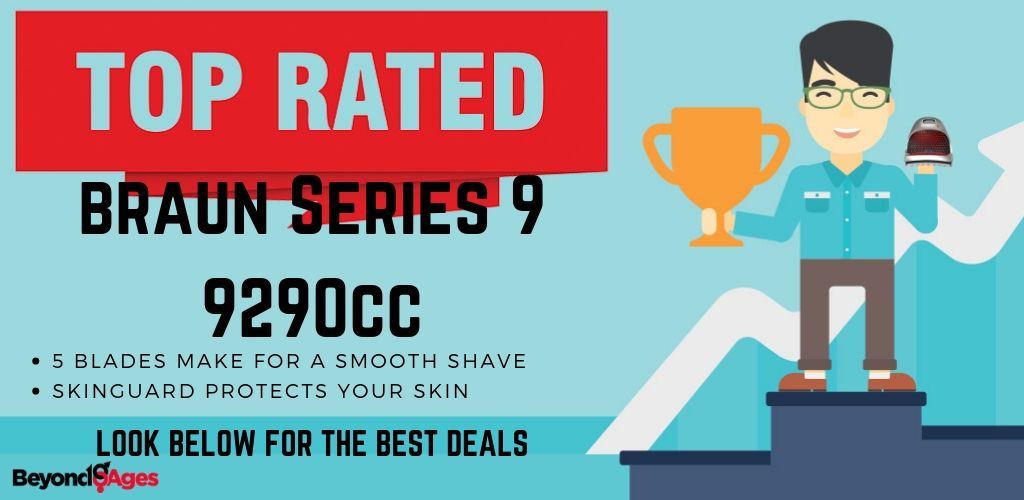 If there is one product that may be touted as the best electric shaver currently, it is the Series 9 9290cc from Braun. With five shaving elements — as opposed to the four offered by Series 7 models — this razor can help you achieve that close shave without putting in any effort at all. The first four of these shaving elements are used for cutting your hair, while the last one is the SkinGuard. This allows the hair to be cut from a close distance, without being harsh on your skin.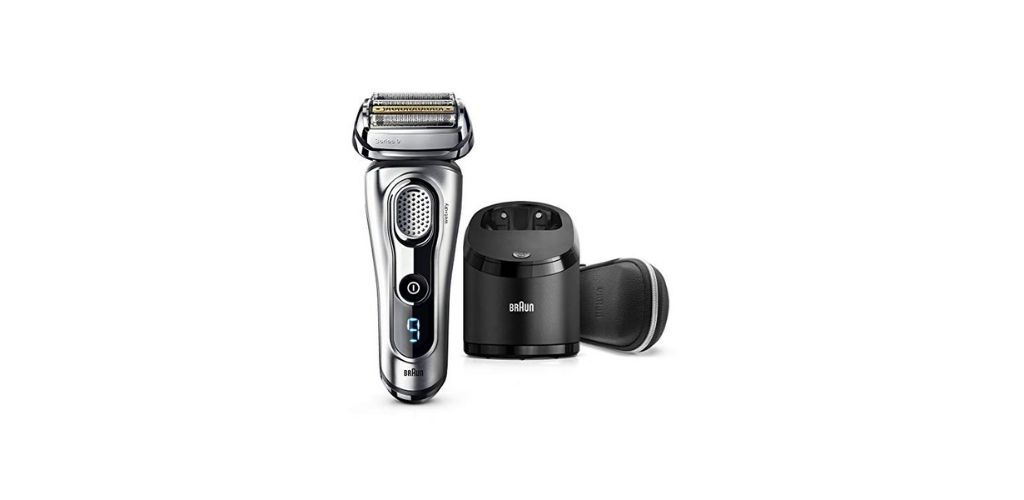 In addition to shaving, this model can be used to trim your facial hair as well. There are two specialized trimmers with titanium coating so that the hair is caught before it is cut. This means fewer passes for you! Regardless of whether you are into dry or wet shaving, this electric razor allows you to do both. You can even take it into the shower with you, as it is waterproof up to 5 meters. Instead of the eight-direction contour adaptation offered by Series 7 models, Series 9 offers a ten-directional feature.
The Clean & Charge station ensures maximum utility — cleaning, lubricating and charging the shaver for you. Obviously you're getting what you pay for!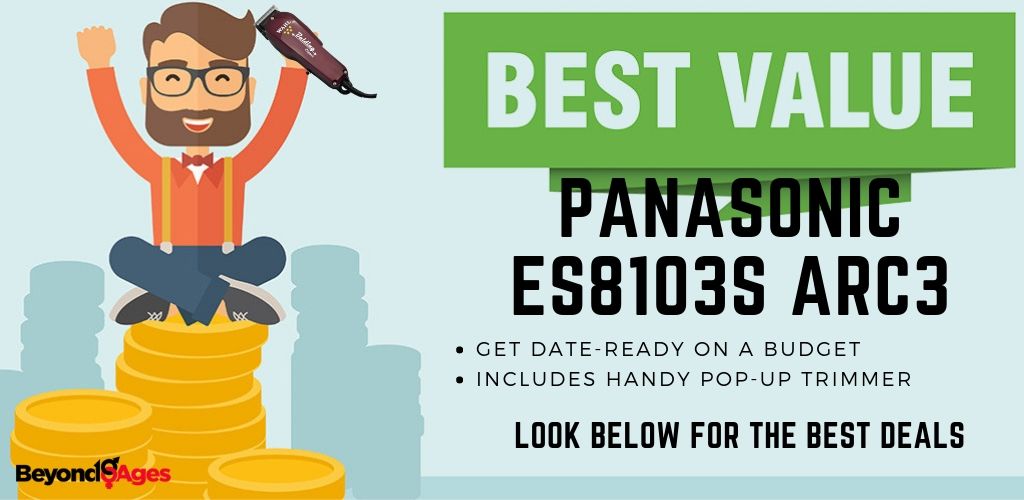 The final product on this list is especially geared towards people who like a good bargain. If you're looking for an affordable electric shaver to fulfill your requirements, the Panasonic's Arc3 razors are a great option for you.
This foil razor uses three different ultra-sharp blades to get close to your skin and give you a comfortable shave, regardless of the type of hair you have. It's designed to move along the contours of your skin, so that you don't miss a spot shaving. It comes with a pop-up trimmer to deal with areas like sideburns, mustaches, and even your beard on days that you don't feel like going through the entire shaving process.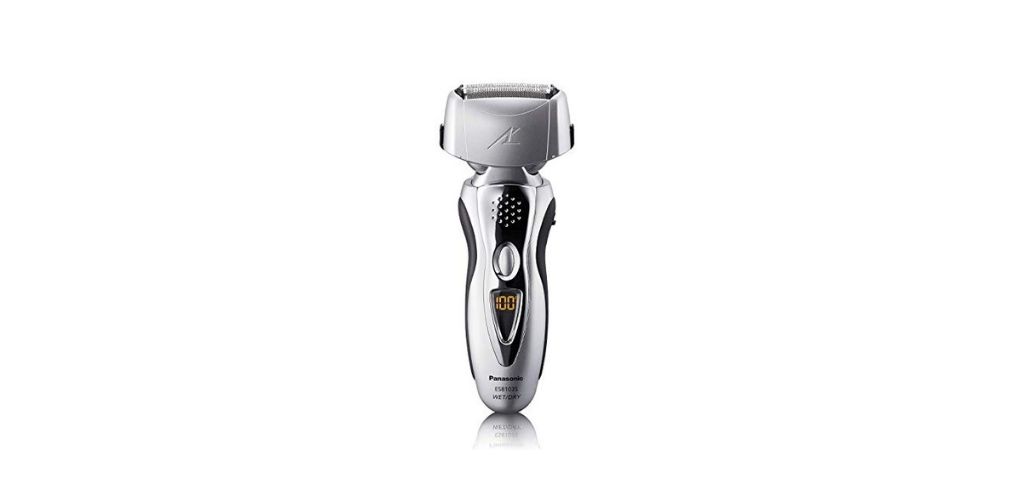 It is a waterproof razor that is suitable for use with or without water. Unlike some other electric razors, you can use a shaving gel or foam when you are using this razor. However, it isn't the most powerful razor available, lagging behind the Series 7 and Series 9 by a huge margin when it comes to performance. When you're in a pinch, though, this electric razor is an excellent choice!
So what is the best electric razor for black men?

Here is a quick recap of all the products mentioned above, so that you can make a choice:
| | | | |
| --- | --- | --- | --- |
| Award | Product | Price | Buy Now |
| Best Bang for the Buck | Braun Electric Shaver, Series 7 7865cc | $169.94 | Buy Now |
| Best of the Best | Braun Electric Shaver, Series 9 9290cc | $384.99 | Buy Now |
| Best Value | Panasonic ES8103S Arc3 Electric Shaver and Trimmer | $63.28 | Buy Now |
A clean shave can give you the confidence you need to get out of the house and talk to that person you've been thinking of asking out for a while now!