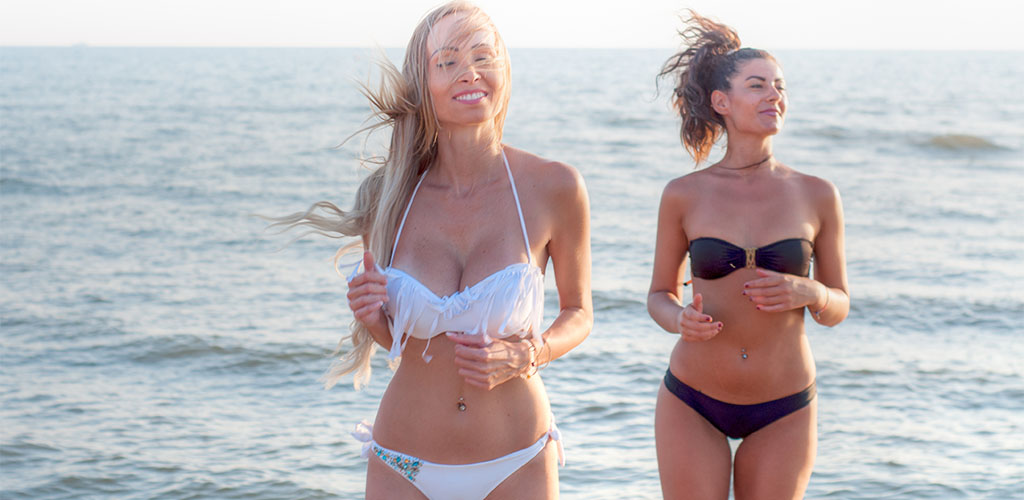 As you'd expect from a popular beach destination, our city's online dating scene is fantastic. That's on top of the active nightlife and partying all year round. If you're on the prowl for cougars in Miami, you won't have to search far. Older ladies here lap up the sun, sea and sand. When they're not on the beach, they're shopping at the Design District or unwinding with friends at South Beach.
You know what's even more encouraging? There are way more women here than men. Cougars are looking for you just as much as you're looking for them. And if you factor in the sheer number of tourists… You'll encounter at least several Miami cougars just by walking around.
That's still a far cry, though, from actually dating a cougar. To really get the action going, you need to be in the right places. The list below covers the top cougar bars, restaurants and hangouts.
Chances are you'll hit it off with an attractive cougar, so tell us all about it in the comments!
Best cougar bar in Miami for guys
We know a bar where you can meet plenty of beautiful older women every night of the week.
Go to Lost Weekend for drinks on a budget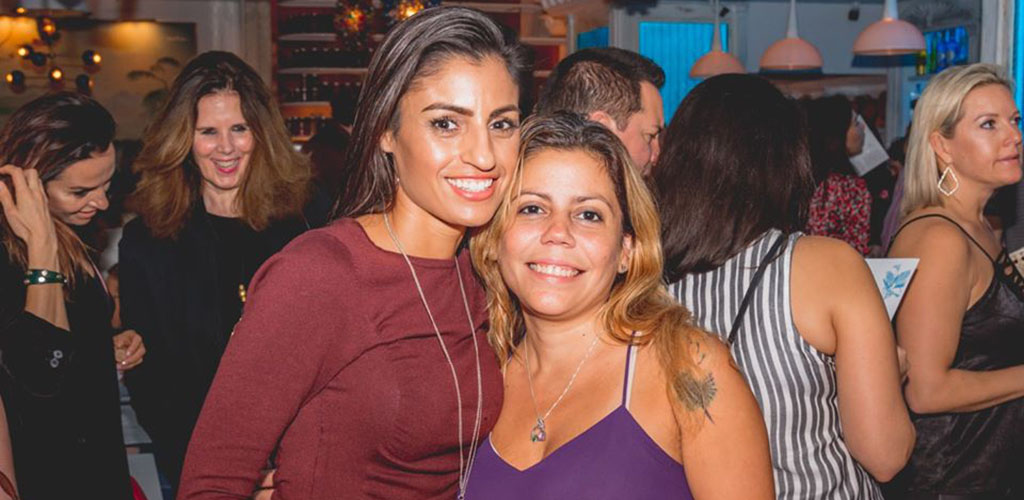 @subculturegroup
It's a general rule that drinks in Miami are pricier. But thanks to Lost Weekend, you can still find some sexy cougars while on a budget. Lost Weekend is located in South Beach and it's a gem because of its unusually low prices.
Staying around isn't a problem, then. You won't be lacking in entertainment, either, since Lost Weekend offers lots of games. Choose from dartboards and pool and foosball tables. The only caveat is you might have to queue up if it's a crowded evening.
With a classic rock soundtrack and vintage décor, the Lost Weekend makes for a great hangout in the heart of South Beach. Although there's no dress code, you'd still want to look your best so you can impress a sun-kissed Miami cougar.
Where to meet older women in Miami online
Meeting older women is so much easier when you go online. Here are the sites you should try,
Meeting women 30+ looking to fool around on Adult FriendFinder is the easiest option (try it free)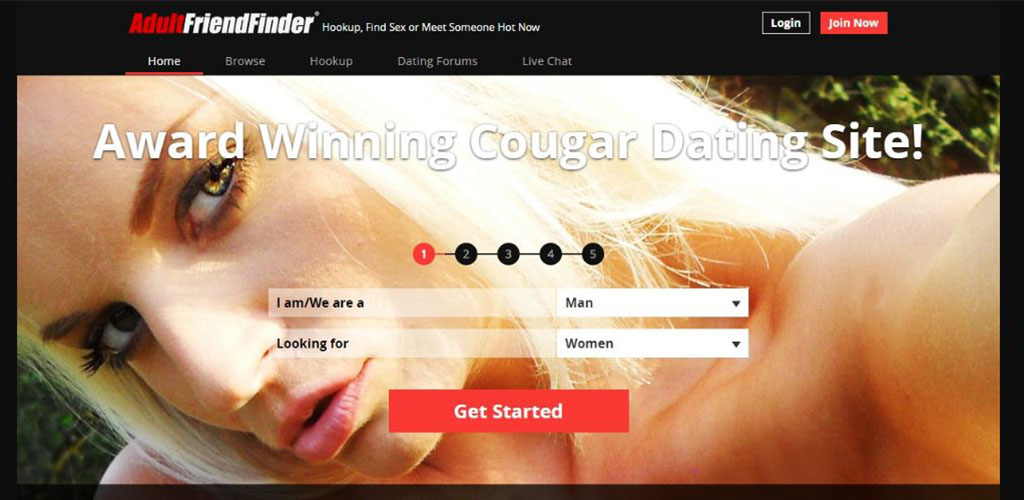 Walking around our city is a pleasure for any guy who loves the female form. There are so many hot cougars in Miami that it can be hard to think straight sometimes.
With so many options out there a lot of guys (ourselves included) are not looking to settle down anytime soon. But what if you don't have a lot of time to meet women? Most apps these days seem to be focused on relationships instead of fun.
When it comes down to apps and sites that can actually help you meet a cougar, nothing beats Adult FriendFinder. Everyone on this site is looking for some short-term fun. And if you happen to notice a relationship blossoming after a romp, that's just a bonus.
We've tried a lot of different options and this has been our favorite way to meet cougars to take home fast!
Adult FriendFinder is the premier site for people who just want to get laid--and we're talking men, women, cougars and cubs. The good news for you is twofold. Firstly, if you don't seem to get much luck on other sites because you're an Average Joe, AFF is extremely average dude-friendly. Women here actually look at your profile. So even if you're nowhere near as hot as Chris Evans, you'll still get some.
Secondly (and most importantly), Adult FriendFinder has a gigantic userbase, most of whom are in the over-30 category. That means lots of cougars just waiting to jump your bones the second you meet up.
If that's not enough to convince you to use Adult FriendFinder to find cougars, then we don't know what is!
Try Adult FriendFinder For Free!
If you actually want to meet single cougars who are more interested in fun in the bedroom than a long-term relationship you need to
check out Adult FriendFinder's free trial with this link
. We've spent many months testing out 100+ different sites and apps to meet cougars and AFF has consistently been the easiest way for most men.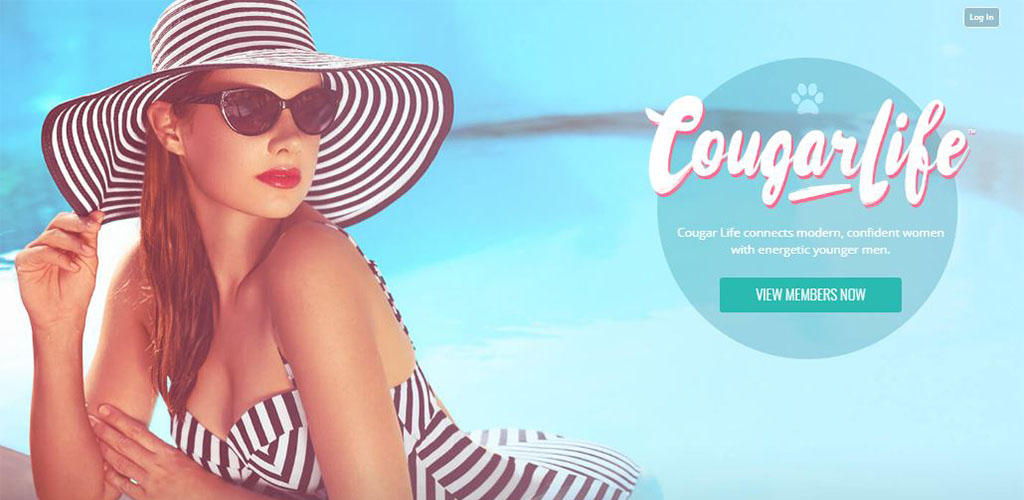 There are several great options to meet cougars in Miami when you're going out but you only have so much time and money you can spend. If you REALLY want to meet a lot of single cougars you need to be smart and efficient with your time. That means checking out Cougar Life's free trial.
A lot of cougars have stopped spending time in bars and clubs and ONLY meeting single guys online. They're busy too and being able to connect with men, especially when they want to date younger guys, makes their life (and your life) a LOT easier.
If you haven't tried out online dating yet to meet cougars you're missing out on a TON of opportunities!
There are a few reasons why we've found Cougar Life to be the best option for most guys and why it's at the top of our rankings for the best cougar dating apps and sites:
You won't find more Miami cougars on any other site or app
There are other options out there that have more people using them but actually finding single cougars can be very time-consuming. Even if you find attractive women over 35 using them you never really know if they're interested in dating younger guys.
With Cougar Life, every woman using it is VERY open to dating both younger and older guys and they aren't afraid to show it! No other option out there has more REAL COUGARS that you can actually meet up with.
Younger guys won't do better anywhere else
Cougar Life is great for older guys who want to date cougars but younger guys will be especially pleased with it. There is still a big stigma with women about dating younger guys in a lot of places and Cougar Life does a great job of making women feel comfortable with their desires.
No other option comes anywhere close to being as effective for guys who want to date older women!
Instead of worrying that the women you're messaging MIGHT be interested in a younger guy you know she is. Don't be surprised if you actually get older women messaging you first for once either!
These women actually want to meet up and there's a great variety
It doesn't matter how many people are using an app or site if all the women are just there for attention. Most of the bigger free apps out there are filled with time-wasting women who just want to collect compliments.
In our experience, the women on Cougar Life are MUCH more engaged and actually want to meet guys in person. Why else would they use such a specific site? There is also a great mix of women who want short-term fun and those who want an actual relationship. You can pick and choose.
If you haven't tried out Cougar Life's free trial you absolutely should. It's a great experience for most guys and a combination of time spend in our favorite places on this list and Cougar Life is a recipe for success!
Top Miami cougar bars you have to try
Cougar bars are all over the city. Here are the ones we recommend the most.
Cougars in Miami love these downtown bars
Downtown's cougar scene is always bustling, especially at these bars.
Blue Martini Brickell is your bar with an upscale vibe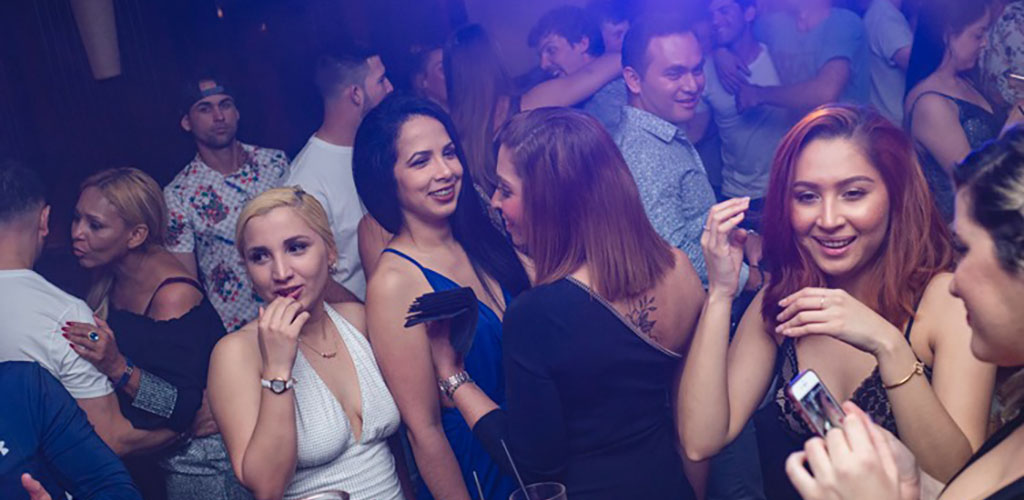 @BlueMartiniBrickell
This trendy lounge is a hit because of its warm and welcoming environment. Older ladies love the nightly live entertainment. Beyond that, they come here for the alcohol.
Blue Martini Lounge is especially known as a hotspot for professionals who crave after-work drinks. The menu offers 42 mouth-watering signature Martinis, specialty cocktails, fine wines and spirits. If you arrive early, drop by during their many legendary happy hour promos.
Given the relaxed vibe and smooth sounds of the live band, you're bound to have a great night. When you find a cougar, it's standard to buy her a drink. You can also indulge in shareable bites for two from the lounge.
Casa Tua is your cougar bar for Italian fare
Casa Tua is one of the city's classiest Italian restaurants. It's a frequent spot for cougars who are into attractive single men. Miami cougars love this restaurant for its fantastic food and relaxing atmosphere. Cozy up to your lady either inside Casa Tua's handsome Mediterranean villa or outdoors in the inviting garden.
Staying here is so uplifting because it lets you take a break from the world. You're immersed in sensuous sights, sounds, smells, textures and, of course, tastes. For the alcohol lovers among you, consider the extensive list of champagne, rose, white and red wines offered.
Whether it's the cozy feeling in their library or the glow of the lantern-lit trees, Casa Tua sets the mood for an impromptu date.
The best Miami cougar bars in the suburbs
Bars a little further from Downtown are also full of beautiful older women. Here are the ones we like the most.
Go to Happy Wine for classy drinks and tapas

@miamihappywine
Take a break from fast-paced nightclubs and head over to Happy Wine, an old house turned serene lounge it's definitely one of the better options out there to look for single cougars at. It's perfect for enjoying wine and tapas while scouting for cougars. We've seen cougars on the prowl here several times, so stay alert!
The restaurant is casual and cozy, with Spanish music gently playing in the background. Although only around ten tables fit inside, it's not crowded at all. Endless rows of wine bottles line the walls, and prices are lower than at other places. On top of that, the service is great. Attendants patiently assist you with choosing and buying wine. The tapas selection is also mouth-watering, from croquetas to chicken wings.
Cougars who are wine aficionados can't get enough of this place. So take advantage of the romantic ambiance. These classy ladies want someone with great taste and you've already proven that by walking in there.
Rose Bar at Delano is your bar for elegant ladies and drinks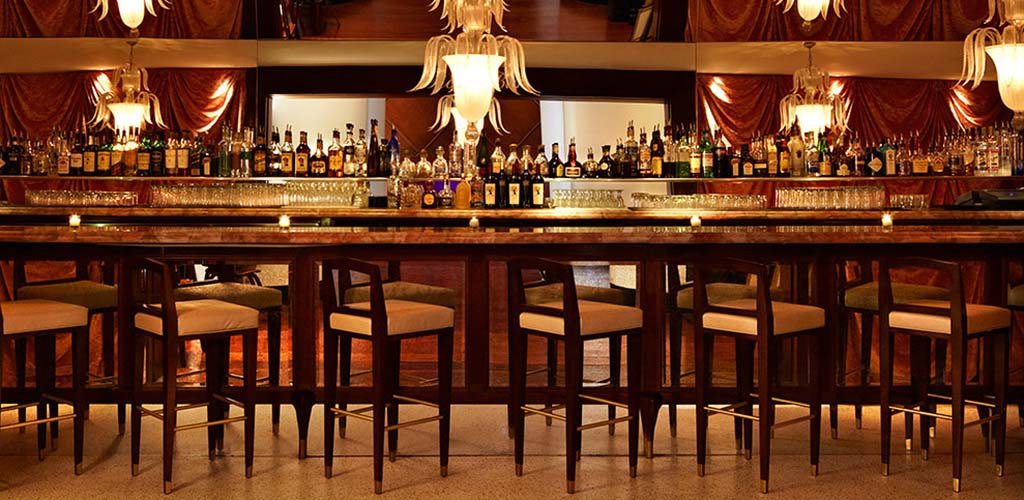 @morganshotelgroup.com
Rose Bar at Delano stands out among other Miami cougar bars because of its glamour and high-quality cocktails. There's white drapery everywhere amidst other opulent decorations. The bar's regulars include cougars and cocktail aficionados. It's the ideal perch for cougar-watching. One thing can lead to another, and you're soon having drinks and a quiet conversation with a hot older woman.
Rose Bar at Delano is open from Sunday to Thursday at 12 p.m. to 2 a.m. On Fridays to Saturdays, it closes later at 3 a.m.
Taurus Beer & Whiskey House is your whiskey bar with beautiful older ladies
Built like a house, this cute Coconut Grove bar is located off Main Highway. Older female patrons regularly hang out on the front patio and back deck. With guys also on the lookout here for cougars, it's a happy match.
Unlike most other Miami cougar bars, Taurus Beer allows dogs inside. So if you're a dog lover who's attracted to similar women, you might stumble upon someone here. Your eyes will be on that cougar who also brought her pet along.
Aside from the ambiance, Taurus Beer customers love the pub-style menu. For drinks, it offers draughts, lagers, ales, wines, cocktails, spirits and several whiskey varieties. Put on a casual outfit and spend the evening at Taurus Beer. With the right moves, you can snag a cougar who shares your interests--in food, drink and even pets.
Clevelander Bar brings outdoor pools to the city's cougar bars
This bar is found inside the Clevelander South Beach Hotel. Miami cougar bars typically don't have an outdoor pool on the beach, but Clevelander Bar is the exception. Older female patrons are delighted by this. They can bask in the bar's open, lively ambiance all night long.
For once, the dress code here is laidback. Bathing suits and flip-flops are the standard, even in December. Looking for extra fun? Join these ladies for great live music or DJ tunes that run the gamut from rock to electronica.
Bryson's Irish Pub is your bar for pub eats and laidback cougars
Located at 3790 Curtiss Parkway, this pub is ideal for men on the hunt for older women. Bryson's is open all week from 10 a.m. to 5 a.m. With that schedule, you can have drinks with your cougar until early morning! Customers love dropping by after work, particularly cougars who just want to unwind.
Service is attentive, and you'll thoroughly enjoy the tasty wings from their pub menu. If you're looking for an extra dose of fun, try attending their karaoke night every Wednesday. Over drinks and great music, this is one Miami cougar bar where you can luck out any day of the week.
Where to pick up Miami cougars at night
Want to party all night with mature women in our city? Here's where you need to go.
The Anderson combines tropical with retro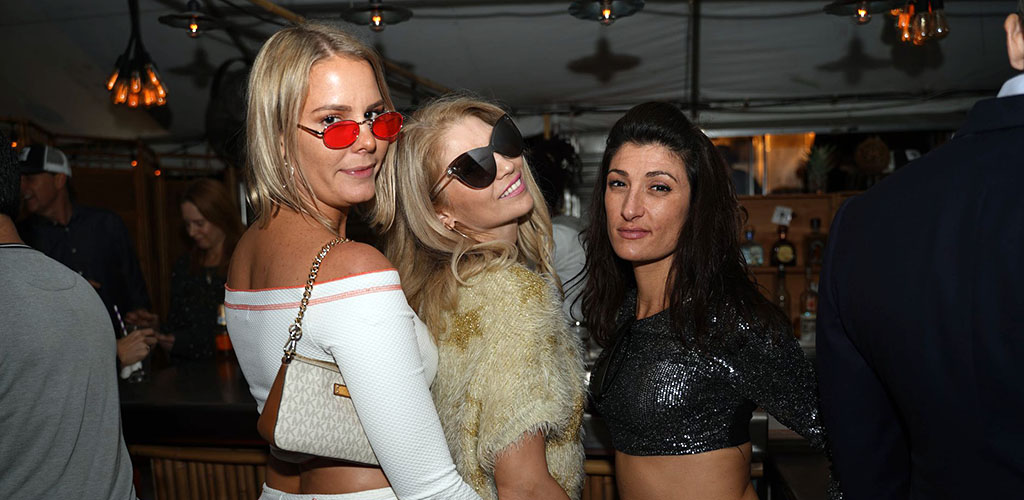 @theandersonmiami
Fancy a true Miami bar with an island vibe? It's not just us who's raving about the Anderson. Locals and tourists alike are giving it an A+ for its drinks, food, ambience and music. That's practically everything. Of course, we're also giving it an A for its lovely older ladies. The cougars in Miami often relax here with a cocktail or shot of vodka in hand. Those who are more health-conscious will even go for kombucha!
The Anderson's vibe is irresistible, after all. It's laidback and chill with a definite retro theme. Reggae or disco constantly plays in the background, and the vintage video games and 80s pop art add a great retro touch. You'll have plenty of seating choices, too. The default is to stay in the main indoor room, but there's also a fantastic tiki hut and a shack-like outdoor area.
Staying outside is a treat because of the cool evening air and the foliage. You'll feel like you're in a faraway tropical island, especially when there's a cougar sidled up next to you. Because this is Miami, two drinks will cost more than $20, tip not yet included.
Have a fun night out at Barracuda Taphouse and Grill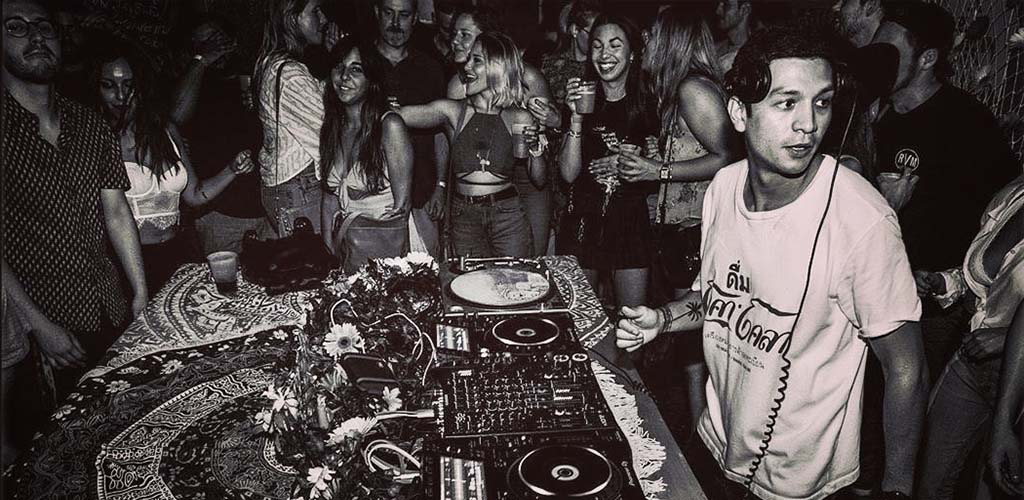 @Barracuda-Taphouse-Grill-115730971788078
Barracuda is the city's best dive bar, and it's the perfect place to meet Miami cougars. For those who prefer a relaxed ambiance and a fun crowd, Barracuda is the place to be. Warm and welcoming, the bar is decorated with wood from an old Florida shrimp boat.
The staff are friendly too, and they'll be your wingmen when you decide to chat up a sexy cougar. If you're hoping for an evening of games, laughter and fun with some friendly cougars thrown in, then this is the Miami cougar bar you should check out.
Where to meet older women in Miami during the day
Our sunny city is made even more beautiful by the women who are always out and about.
Hit the beaches for some fun in the sun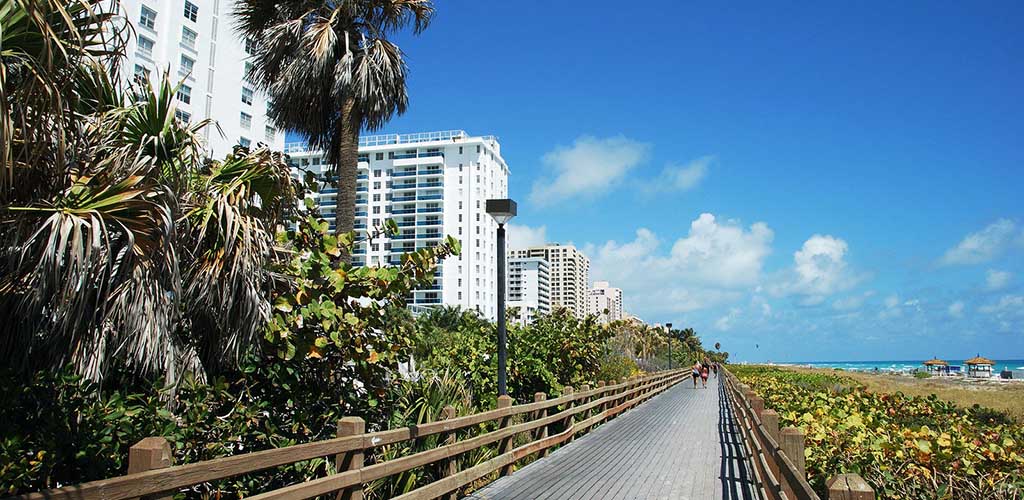 @Miami-Beach-Boardwalk-181046671916524
Miami is famous for its stunning beaches. These are the perfect places to look for cougars. With the sunny weather, soft white sand and breathtaking aquamarine waters, cougars just can't stay away! They flock to the beaches to chat with friends and soak up the sun. The Miami Boardwalk runs through 21st-35th Street Beach. Here's a pro tip: a lot of attractive cougars jog here.
For some of the most sophisticated cougars, head over to Bal Harbour. This is where the rich and famous hang out. Haulover Beach is also stunningly beautiful. If you feel brave enough to bare it all, there's also a nude beach!
Go to shopping centers to pick up more than just your shopping
Miami cougars love to shop until they drop. To try your luck before nightfall, visit one of the upscale shopping malls in the city.
Aventura Mall is a good bet. It's jam-packed with classy designer stalls, so you're sure to find plenty of cougars. Because this is a fashion destination, it's important to dress smart. Bring your A-game and impress those lovely ladies. Malls are also great for meeting big, beautiful cougars if you like your ladies curvy.
Other great options for meeting cougars in Miami
We have a few more suggestions up our sleeve. Check them out for more places to meet older women.
Meet wellness-loving cougars at Whole Foods
You can find Whole Foods in downtown, with another branch in South Beach. Maybe you're wondering how a supermarket can be the best place to pick up anyone, let alone cougars. Well, Whole Foods is in a league of its own. It has a huge reputation as an organic store, and cougars love eating healthy to look good.
This upmarket store is actually crawling with attractive older ladies doing their weekly shopping. If you want to look for cougars early in the day, then this is definitely worth a shot.
Of the Miami cougar dating apps,  eHarmony is the best for long-term relationships (try it now)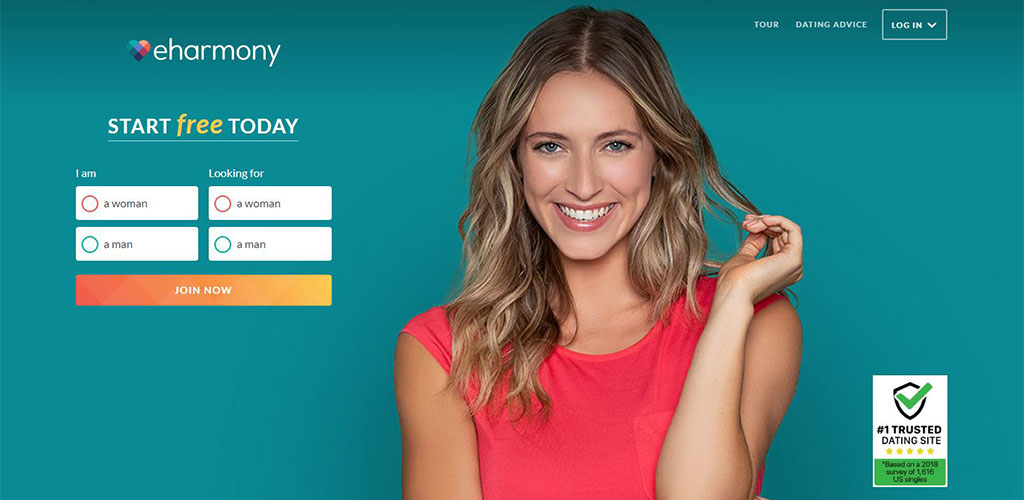 If you've had trouble finding a lot of single cougars around Miami lately you're not alone. A ton of older women have pretty much stopped spending their limited free time going to the usual singles spots and are just meeting guys online. If you want to tap into this huge population of single cougars you need to be looking where they are.
That means spending some time on eHarmony (fortunately they have a proven trial). We have tried a ton of different sites and apps to meet the cougars around here (over 100 for our rankings of the best cougar sites and apps) and eHarmony is the one that really delivered for us, especially when we were looking for more than a night of fun. There are a few things that really set eHarmony apart:
They have a lot of women 30+ using it (over 30,000,000 active members)
The women are much more active and committed to meeting up on average
They have an amazing track record of success
eHarmony is pretty famous for their signup process. It's a bit longer than most (though absolutely worth going through) and really takes the time to get to know who you are and what you want. All the women who aren't really looking to date and just want attention don't make it through this process which leaves the women who are motivated and willing to take action.
You won't find another site easier for a normal guy to get results than eHarmony if you want a long-term relationship!
The eagerness of the women to actually respond to messages and meet up along with their really solid matching system makes for a much easier and less time-consuming experience. You don't have to spend hours reading through profiles to find a woman who actually fits your interests.
Any guys looking to find a cougar in Miami needs to check out their proven trial. You need to shake things up if you want different results and eHarmony is a great first step to making it happen along with visiting a few other spots on our list.
Go to the gym for fitness and flirting with cougars
Cougars make it a priority to stay in shape. On top of that, looking your best is a must in our city! Get working on that beach bod by lifting those weights at the local gym. You never know if the cougars on the treadmill are looking your way. You can also head to Elite U Sports Academy, which is known for its intense workouts. The cougars here are fit and toned, and they're also on the prowl for hot guys!
For more recommendations check out more great guides to meet cougars: