If you looking for single cougars in Nashville you have come to the right place. With its great Southern food and laid back dating scene, Nashville is a great place to date older women.
Don't forget that finding these women is only half the battle. If you really want to improve your ability to attract and date them once you meet you absolutely have to check out our incredible video series with our proven step-by-step approach to meeting and attracting cougars over 30.
You will not find an easier or better solution to improving your ability to attract cougars anywhere.
The hardest part is knowing where to look with some great cougar bars and other spots to choose from. Fortunately, we have done the hard work for you with our top spots listed below.
Find Cougars In Nashville 
Here are the top places that you should go to if you're intent on meeting a cougar in Nashville Tennessee:
Find Cougar in Nashville at Robert's Western World
Mature women usually dig country music, and here in Nashville, there's no place that plays country music more frequently than Robert's Western World.
Located at 416 Broadway, this bar is famous for playing classic country and bluegrass music. Yes, the same tunes that you may have heard your aunt listening to. 
If you're not into this type of music, well, then just enjoy the affordable and delicious food and drinks in this bar while your eyes get busy looking for a mature woman to have a conversation with.
If you have been looking for a cougar around town and have not been having a lot of success don't get discouraged.
Increasingly single women, especially older women, are skipping the bars and clubs and only looking online.
You need to be smart about your search and be where the women are.
Before you head out town, or when you are hanging out at home, you should give Cougar Life a shot for free.
A lot of women in Nashville are only looking online these days so you need to be too.
It really doesn't get any easier.
Consistently our highest rated site for dating older women in Nashville, this is an online dating platform where cougars rule.
Here, you'll find many attractive, accomplished and open-minded mature women in their 30s and 40s in Nashville who may want to meet up with you. 
Save yourself a lot of time and frustration and give them a shot.
Browse through the website and find a mature woman whom you can send a message or exchange contact details with.
Sambuca for the cougar who is into Jazz
Cougars in Nashville who dig jazz music can be often seen partying with other guests here in Sambuca. The restaurant/bar serves a good variety of meals, from pasta to meats, salads, and desserts.
You can also enjoy a glass of wine while charming a 40-year old attractive lady with your command of 60s or 70s music.
The patio is a great hunting ground for cougars, although the main dining area is still where you want to be in because this is where most of the ladies stay.
The prices can be quite expensive, but you will surely have a great time here at Sambuca. If there's a minor rant from Sambuca, it would have to be the expensive valet services.
Sambuca is located at 601 12th Ave S.
If you are looking for something short-term you need to try Adult FriendFinder
Cougar Life holds the crown for the best overall site for meeting cougars in the city. If you are not interested in an actual relationship and just want something short-term or one-time Adult FriendFinder is going to edge them out a bit (though they are still pretty good). They also have a free trial which makes it easy to try them out.
With over 50 million members and a long track record of delivering value to members (they have been around since 2006) there isn't a better option out there. You might be thinking "what about Tinder" and that is a great question. The thing is that Tinder is only useful if you want to date women between 18 and 28. Once you start looking for cougars in their 30's and 40's Adult FriendFinder is way better.
Give their free trial a shot and check out your options around here. We have tested out all the proven hookup apps and they have been tops for a while.
Oak Bar
The Oak Bar is a charming, old-school, and classy restaurant that serves great food and exciting drinks. Be sure to come here dressed to the nines so that you won't feel out of place.
When you're here, you'll likely spot a mature woman sipping wine or enjoying the famous deviled eggs.
The Oak Bar is located at the hallway of the Heritage Hotel, 231 6th Avenue, N. It is open from Mondays to Saturdays until 10 in the evening.
Rippy's Bar & Grill
Located at 429 Broadway, Rippy's Bar & Grill serves traditional American food with live bands playing nightly.  The convenient location is one of its strength, as it is within walking distance of the LP Field where the Tennessee Titans play, and just across the street from the Sommet Center and Convention Center.
Cougars in Nashville hang out here every weekends, particularly on Friday nights.
Lower Broadway
Locals avoid it like the plague, but music lovers, tourists, wannabe cowboys and yes, even cougars in Nashville converge in this four-block area. There are a lot of bars that you can visit, like Tootsies.
A three-story high bar with a different live band playing on each level, Tootsies gets crowded every night which is good news for you as you will have lots of cougars to choose from.
The District
This is a revamped area of downtown Nashville where lots of restaurants, sidewalk cafes, and specialty shops are located. You can have a glass of cold beer here, or sip a cup of coffee while you look around searching for a mature woman to approach.
Here's one tip—be here on a Sunday afternoon as this is the time when most single women hang out in the area. The District is located at the intersection of 2nd Avenue and Church Street.
Located at 1918 W End Avenue, this is another favorite hangout of cougars in Nashville who appreciate its award-winning cuisine and craft beer.
It has contemporary dining rooms and spacious facilities that make it such a hit among mature patrons. You don't have to dress up to the nines here, though, unlike in the Oak Bar.
But be sure that you have enough cash to treat a lady whom you are attracted with as the prices of food and drinks tend to be steep.
Aside from the opportunity to hook up with more mature women, you'll also love the craft beers on site, from the American Pale Ale, Chaser Pale, and Nut Brown Ale.
Hattie's B Chicken
Located at 112 19th Ave S, this is a magnet for cougars who dig Southern food. Many food critics believe that this restaurant serves the most delicious chicken in Tennessee. Of course, the food may be of secondary importance to you.
The restaurant is a modern-looking diner with a covered outdoor area, where you can hang out in search of a cougar whom you can chat with.  It helps that the prices are pretty much affordable so you don't have to worry about your budget at all.
Riverfront Park
At the end of Broadway is the Riverfront Park, where events are held almost every weekend. Located at 100 1ST Avenue North, the park is always packed full of people.
You'll definitely spot a mature woman attending a concert or just going around the park. Charm her and you're on the way to having a date in the days to come.
Check Out These Great Cougar Bars in Nashville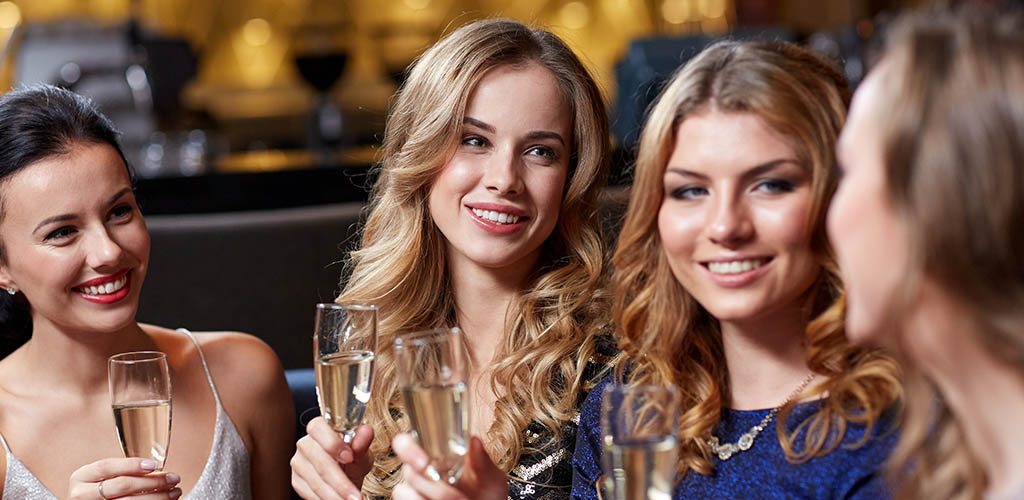 Here are some additional cougar bars in Nashville to find a classy older woman.
Coyote Ugly Saloon brings wide fun to cougar bars in Nashville 
Do you love to dance while searching for a sexy cougar?
Then drop in to Coyote Ugly Saloon, where female patrons await to share that same interest with you.
Half dive bar, half dance club, Coyote Ugly has got pool tables and a long wooden bar just like the famous film it's named after.
While you wait for your older cougar, watch the bar while the barmaids entertain with a few dance moves of their own.
Once that luscious lady arrives, treat her to a cold beer at the bar or at a table in the back.
Young guys love this spot because it's pretty affordable and has an energized crowd.
Just beware that it's a bit crowded, so arrive early to find a good spot.
One of the top spots to find sexy mature females is at Losers Bar and Grill, Nashville's top dive bar.
Mature women come out to this bar for its affordable prices, lively happy hour and a great crowd!
Young guys can attract that beautiful lady while enjoying a cold beer and talking about the sports games on their many TVs.
So if you're interested in experiencing an upbeat crowd, friendly females and a good food and drink menu to enjoy while listening to the latest live music sets.
But a word to the wise: arrive early because Losers is usually quite full.
Hattie's B Chicken is a southern food haven with hot older women
Located at 112 19th Ave S, Hattie's B Chicken is a magnet for cougars because of its delicious southern fare.
Patrons love the hot chicken sandwich, mac and cheese, wings and southern greens.
If you're looking to spice up your encounter, be sure to pull up a chair close to a mutually interested older woman.
Romance your lady with an old-school root beer or coke float, or a scoop of ice cream.
Hattie's also has an extensive menu of draft and craft beers of the local and domestic varieties.
So if a modern-looking diner with a covered outdoor area is what you're looking over, be sure to visit.
The good eats, drinks and vibe are bound to set the tone for a lovely encounter.
For an establishment that affords a few of life's pleasures – drinks and ladies pleasures – visit this upscale addition to cougar bars in Nashville.
Primings Cigar Lounge & Bar is located at 701 4th Avenue South and is full of sophisticated women that appreciate this lounge for its welcoming environment.
If you are a younger man who enjoys a good cigar and a smooth glass of scotch or whiskey, consider visiting Primings.
If you really want to ensure you meet the most women in the shortest amount of time don't forget to try cougar dating online. Our annual cougar dating site review will help you find the absolute best site out there for you so you don't waste any time!