Anyone who has spent time around town knows that finding attractive single cougars in Boston on a regular basis can be tough. You see cougars walking on the street or heading into yoga class but where you can you meet them consistently?
We have put together a solid list of our favorite cougar bars as well as other places where we have had a lot of luck meeting. We wanted to make this useful for guys of all ages so we have recommendations for younger guys as well as guys who are cougar age themselves.
The dating scene in our city can be a lot of fun with the right guidance so check out our recommendations below and meet the cougar you are looking for tonight.
The Best Places to Find Cougars in Boston
We share so many details about meeting and dating cougars in Boston. But some guys aren't willing to read a 3k-word guide just to pick a good bar for the night. We feel you, especially if you don't have so much time to spend in the city.
That's why we made you a condensed list of just four venues/apps so you can easily find cougars in Boston without diving into the rest of the guide. Here they are:
The easiest way to meet cougars while you're on a night out is at a bar, and this one's our favorite.
Go from one bar to another in our city and you might miss all the hot cougars. You have to check out bars that they actually frequent.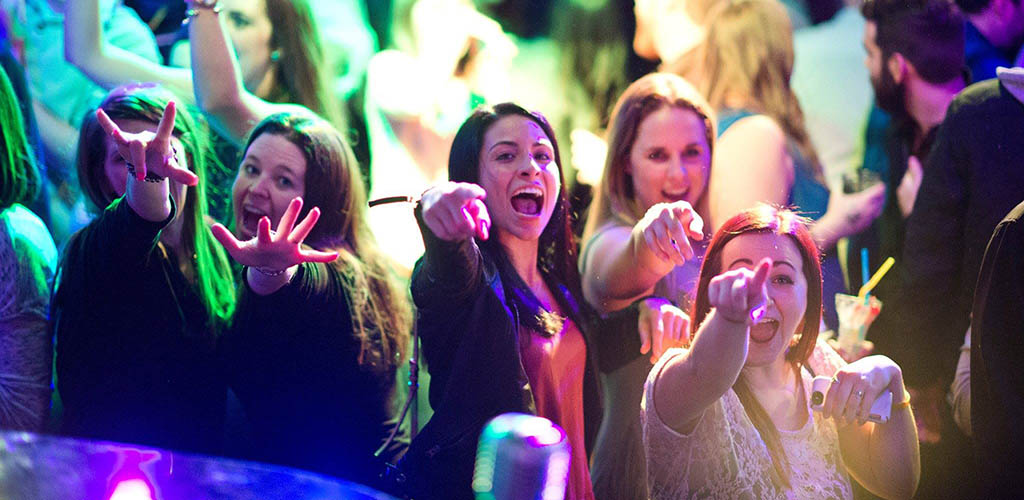 @howlboston
Howl At The Moon is a great Boston cougar bar to start with
If you have been going after cougars in Boston for any period of time you know that they LOVE dueling piano bars. It is something about the competition, nostalgia, and fun atmosphere that just attracts them like a magnet.
Howl At The Moon is a great place to kick off your search. The drinks are decent and the cover is fairly reasonable most nights so you won't break the bank.
There are a lot of birthday parties and bachelorette parties that come through Howl. So don't be surprised if you find that there are often a lot more women than guys here. There is a pretty good mix of women that come through but there are definitely a lot more Boston cougars than other bars.
Dating apps are also really good for meeting cougars in Boston
Whoever tells you cougars don't do online dating is either lying or doesn't know. More cougars have been embracing the online dating life in the past few years, especially the younger ones - late 30s, and early 40s. They often lead a busy life and don't have much time to go out.
I often get the "what do you want from this?" from cougars and even women between 30 & 33 on different dating apps before I even get her number. They're very active not just only on Tinder and Bumble, but also here:

AFF

is the easiest Boston cougar dating site for getting laid (try it free)
If you just want to find a more mature lady for a roll in the hay AFF (which has a great free trial) is going to be your best bet. You might think to try Tinder but the odds are really stacked against you there. There really aren't a lot of cougars in Boston who use Tinder. It tends to be almost exclusively women under 30.
It's hard NOT to recommend that guys at least check out AFF (you can try them for free with the links above after all). We have seen a lot of guys find success using it and most of those guys have been pretty average in the looks department. With that kind of success and how little time it takes to use there really isn't a downside.
AFF is the only legit option out there to meet a lot of single cougars who just want to take you home!
In contrast, AFF has been around since 2006 and has a LOT more older women using their app (they have 50,000,000+ active members). Tinder has also kind of evolved into a more general dating app. Yet AFF is still very much about skipping the 3 dates and jumping into bed fast.
eHarmony is great if you want more than just a short-term thing but AFF (which you can try for free) is a better option for more physical relationships. Check them out and see the type of women looking for fun nearby.
Try AFF For Free!
If you actually want to meet single cougars who are more interested in fun in the bedroom than a long-term relationship you need to
check out AFF's free trial with this link
. We've spent many months testing out 100+ different sites and apps to meet cougars and AFF has consistently been the easiest way for most men.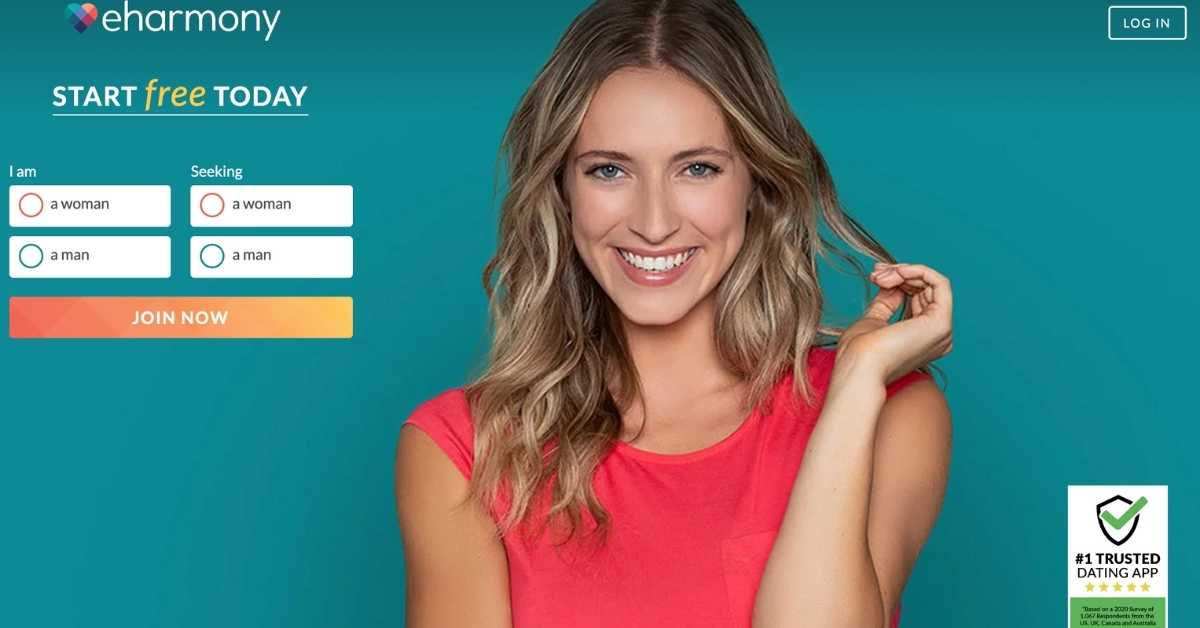 eHarmony is the simplest way to meet older women who want more of a relationship (try it free)
When it comes to meeting a lot of cougars quickly, especially those interested in dating younger guys, there isn't a better option than eHarmony (which just so happens to have a great trial). Older women are often just too busy to spend a lot of time in bars and clubs. So many of them have been looking online to meet guys. In fact, a lot of them are ONLY looking online these days.
If you're not spending at least a little time on eHarmony you're going to miss out on a lot of opportunities!
There are a lot of dating sites and apps out there (and we've tried just about all of them in our cougar dating site review) but none of them really deliver as well as eHarmony does. There are a few reasons why we think it works so well:
Lots of Boston cougars use it all the time
There are more popular apps and sites out there but they just don't have the cougars. eHarmony has over 33 million active members and EVERY SINGLE WOMAN on this site is a cougar. There is no reason for a non-cougar to even consider signing up!
Instead of scrolling through hundreds of profiles hoping to find an attractive single cougar, especially one interested in dating both younger and older guys, they are all right here. It saves so much time and frustration!
These cougars actually want to meet up
If you've spent any time on other apps you know that a lot of the women that use them are really just looking for attention. They don't want to really meet a guy in person but they're happy to collect compliments and stroke their ego.
When you use a more specific option like eHarmony you avoid a LOT of those time-wasting women. You only use a site like this if you're serious about meeting guys and not just leading people one.
It makes a huge difference in the response rate from your messages and the number of dates you can actually setup.
A really good mix of cougars who want short and long-term
eHarmony does a great job of attracting women interested in both short-term fun and a real relationship. The other top sites out there can be great but tend to attract a very specific type of woman.

If you haven't tried it out yet give eHarmony's trial a shot. You have nothing to lose and you can't expect to get new results without changing up your approach. Guys who really want to find a cougar aren't going to be able to do better elsewhere (in our experience).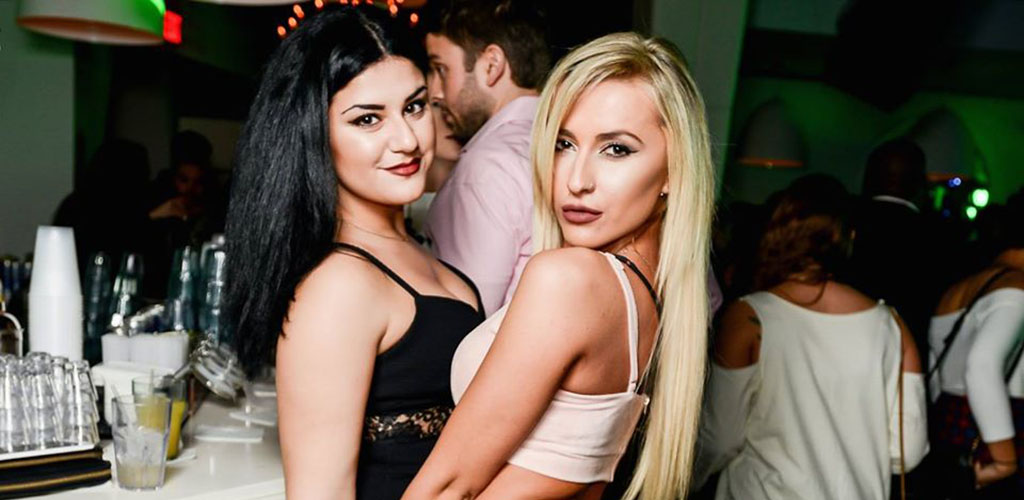 @venuboston
Venu Nightclub has been the easiest way to find cougars lately
Venu Nightclub is where we love to go for late-night dancing and may just be the best Boston cougar bars. The nightclub specializes in both hip-hop and Latin house music. It attracts a pretty attractive crowd as well. Cougars in town love coming here to bust a move on the dance floor.
Between the music, the atmosphere and the hot singles, it's easy to have a great time here. So come here on a Saturday night when the club is at its prime.
Check out what events are happening each weekend and pick the one that suits you best. You'll be sure to leave lucky with the number of hot women that come here. So put on your dancing shoes and get ready to sway to some Latin beats.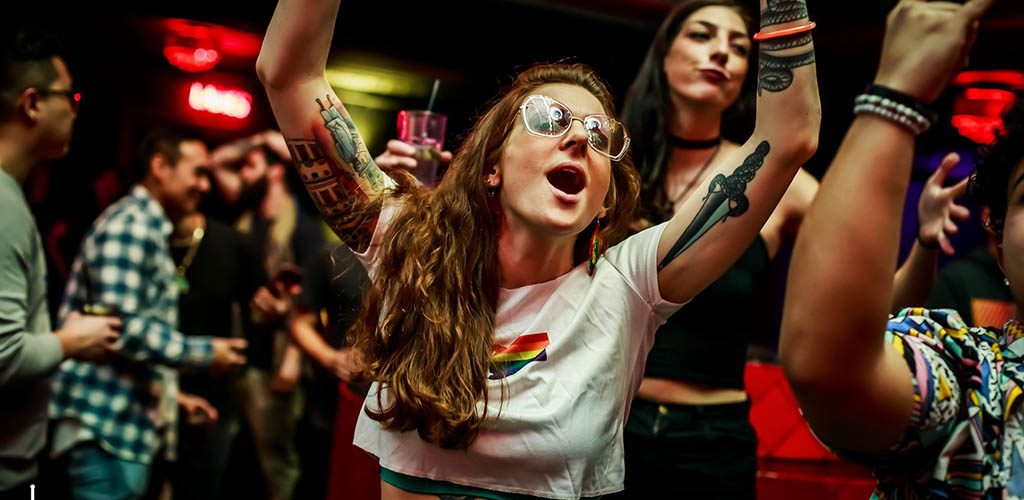 @RoyaleNightclubBoston
The Apps Dating Coaches Recommend Most To Meet Cougars
More and more older women are only using apps and sites to meet guys, especially younger guys. You need to be on at least one or two apps now if you want to get the best results you can. These are the apps that give normal guys the best success meeting cougars:
Site
Our Experience
Our Rating
Free Trial Link

Best Hookup Site Cougars

Experience Highlights

The best way to meet cougars for hookups by far
Best results for regular guys
Over 60 million active members
Not good for long-term relationships

Try AFF For Free

Best For Relationships

Experience Highlights

Easily the best option for long-term relationships
75% of all online marriages start here
70% of users meet their spouse within a year
In-depth signup and matching process

Try eHarmony

2nd Best For Hookups

Experience Highlights

2nd best option to find hookups
Attracts an older crowd than most hookup apps
Pretty popular
Great free trial

Try Passion
Top Boston Cougar Bars and Cougar Clubs
It takes some time to get better with cougars, regardless of your previous experience with younger women. Cougars are experienced, bold, and able to tell how confident or insecure a man is from one quick look.
I remember the first time a hot cougar winked at me. I was in a cafe listening to the woman scold the man at her table with a deep British accent that sounded like a female Mad-Eye Moody. I was smiling and watching the guy almost sunk in his chair while telling myself "this dude is screwed." But twenty minutes later I was the screwed one when I blushed like a little girl after she winked at me.
It was like she was looking deep into my soul for a moment and I didn't know what to do with every cell on my face screaming "Beta." Oh, and I was dating a bunch of cute girls at the time, so it wasn't my first time to make eye contact with a woman. Yet, cougars are kinda different and need some practice to get better with them.
But first, let's start with where to find them hot cougars in Boston:
Don't limit yourself to just nightclubs. There are a lot of options in the list above that go beyond noisy clubs which can sometimes be irritating to cougars.
We did our best to update this list especially with so many venues going out of business or relocating to cheaper spots after Covid.
Meet Cougars in Boston During the Day
Don't have the energy to meet them in bars? No problem. You can still meet some of the hottest cougars in Boston early during the day. All you gotta do is walk by them and introduce yourself.
Some of these places are:
You will be amazed at the amount of positive response you'll get. Women know that it's not easy for a guy to challenge the social norms, and also anxiety, just to talk to them.
Most men feel awkward complimenting a woman they don't even like. If you can be the difference, you will succeed with women - and life - way beyond your imagination.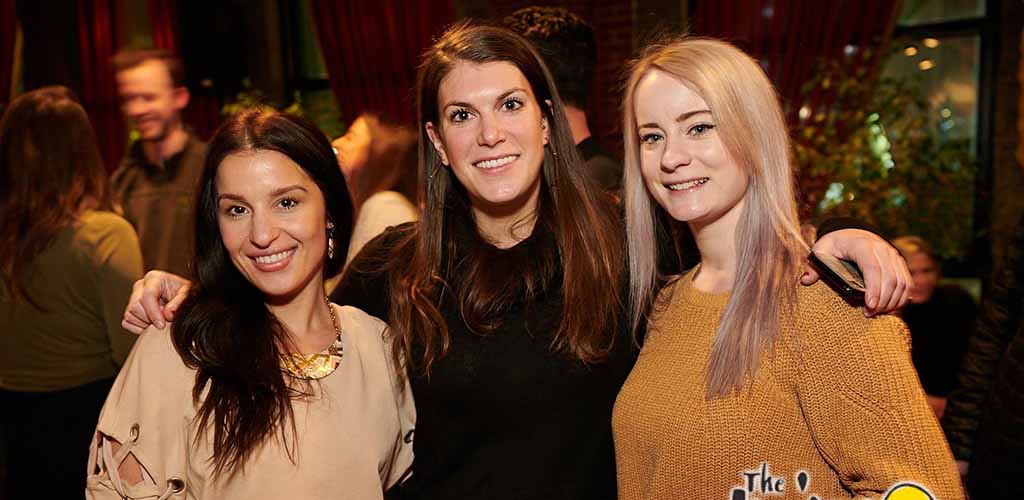 @The-Living-Room-Boston-53042746511
The Guide to Cougar Dating in Boston
Now that we've told you where to meet hot Boston cougars, it's time to show you how to date them.
And yes, dating cougars is quite different than dating younger women.
Unlike younger uni girls who might tell you they're not looking for something serious then whine later that you don't spend enough time with them, a cougar will let you know what she wants early on. Be it a fling or a ring.
And dating each type is also different. The fun lover will need you to charm her early on, whereas those who want a relationship may withhold intimacy till they know you better.
So you gotta play it smart, and here's how:
If you just want to keep it casual take her to a lounge
Lounges and romantic bars are great for building intimacy with women. If you provide her with enough fun then moving that fun to your bedroom won't be a problem, but rather, expected.
When choosing a lounge, try to pick a place that is both romantic and quiet enough to have a conversation without being interrupted by some DJ. Also, make sure it's kinda close to your place. It's harder to take a woman to your place when it's a one-hour drive.
Below are some good venues to see when dating a cougar in Boston: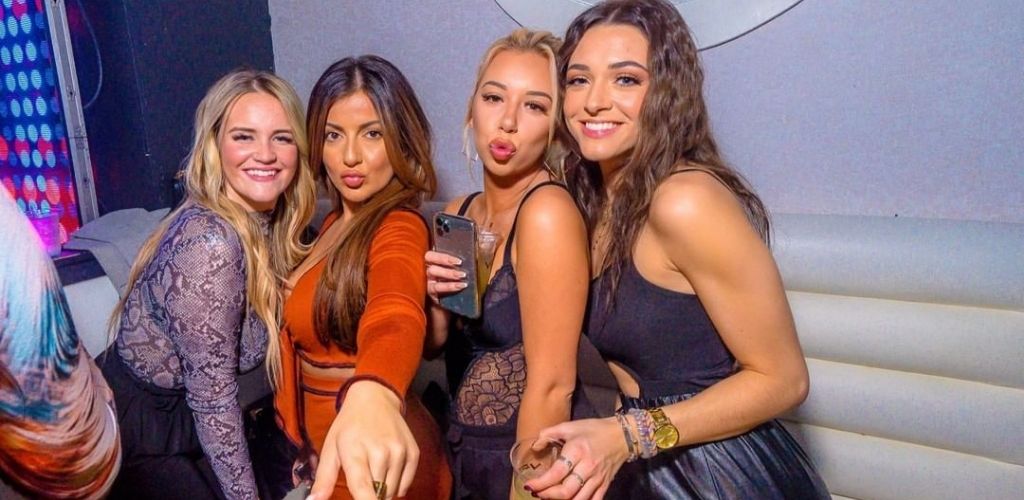 @venuboston
If you're more serious about dating her try one of these fun activities
If she can't find someone to babysit the kids or she just wants to take it slow, then try to ease things out with a shared fun activity. Anything from a romantic picnic to a comedy show in some club will still work. Here's where:
If she's very old school you can always do a dinner date
I don't do dinner dates unless it's in a bar close to my place. However, some cougars are way into fine dining.
If that's your woman, then these are the best upscale restaurants to dine with cougars in Boston:
A Map of All the Best Cougar Dating Spots in Boston
Here's a list of all our favorite spots for meeting and dating cougars in Boston in one single map. Use it well and don't forget to email us your results.
Go from one bar to another in our city and you might miss all the hot cougars. You have to check out bars that they actually frequent.
For more recommendations check out more great guides to meet cougars: