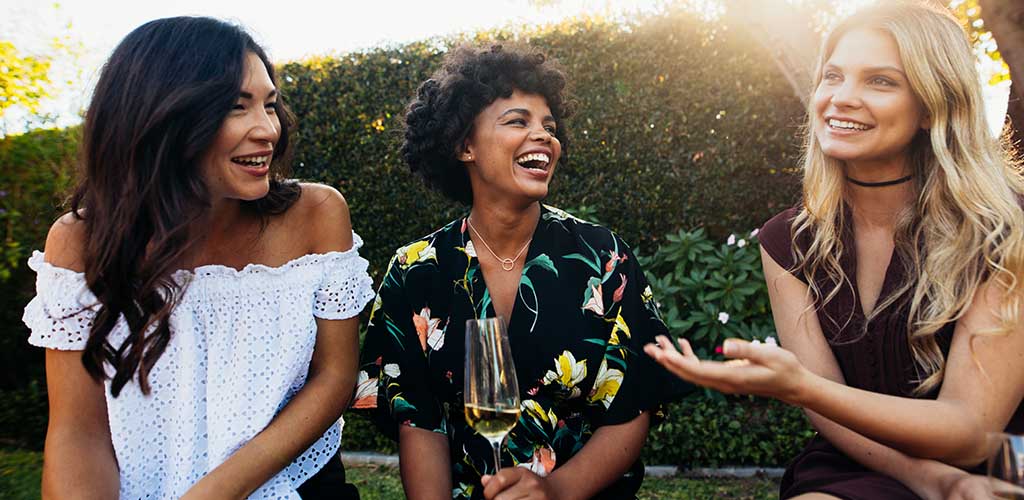 Philly has many claims to fame. The Constitution and cheesesteak both started here. The cultural scene is booming too, from street art to restaurants that serve every kind of cuisine you might want. It makes sense that tourists and travelers flock here, on top of the city's population of more than 1.5 million. That means attractive cougars in Philadelphia everywhere! You can't miss them while you're out and about.
With so much to do, cougars always seem to have a destination in mind. They might be preparing for a sale at the Old City Shopping District or even coming from a class at Wake Up Yoga Studio. East Passyunk is another favorite destination!
To catch their attention, though, it's best to be strategic. There are certain cougar bars where you can get to know mature women in a relaxed setting. Here, Philadelphia cougars unwind while looking for cute guys.
Check out this list to get a head start on your cougar hunt. We know these places in and out, so let us know how it goes in the comment section below!
Best cougar bar in Philadelphia for guys
For the absolute best places to meet older women in the city, we have only one recommendation. Head there tonight and you might just get lucky!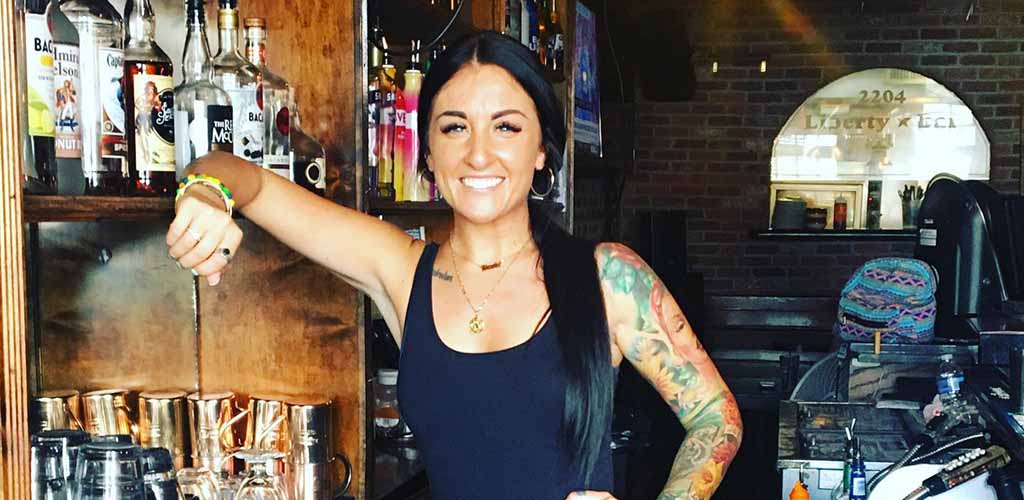 @2204liberty
Those who are on the hunt for savvy, sophisticated cougars in Philadelphia should head to the R2L Liberty Bar and Lounge. This bar is situated up high on the 37th floor of Two Liberty Place. It's at the heart of the Daniel Stern Restaurant, which serves top-class food throughout the day and night.
Expect music, drinks and intelligent conversation from a well-educated crowd. Walk up to a cougar at the bar and chat about the art deco-themed interiors. Admire the Philly skyline as you finish off a bottle of zinfandel. This romantic lounge will be your ultimate wingman in your hunt for cougars.
Where to meet cougars in Philadelphia online
Too busy to go out and meet cougars? Or maybe you're just the type who prefers to set dates online. You might enjoy these sites we often use to meet older women.
When you just want to get lucky,  Adult FriendFinder is the Philadelphia cougar dating site that delivers (try it free)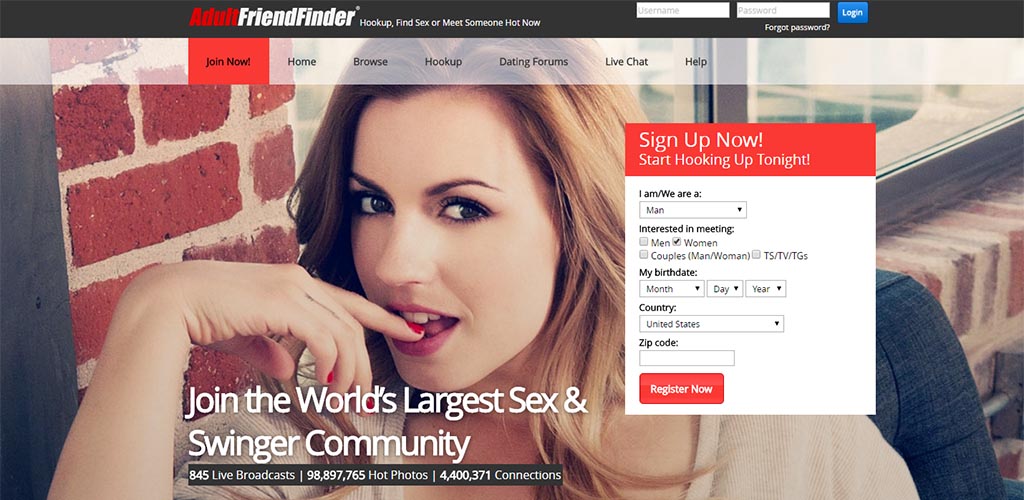 Sometimes a Philly guy just wants to find a cougar for a little fun without any complications. If that sounds like you, Adult FriendFinder is what you are looking for. We don't recommend many sites or apps for guys who are just looking for sex, but when we do it's usually Adult FriendFinder.
Granted, all the women you'll meet here will also know what's up. No one uses AFF hoping to find a boyfriend. Everyone is here to get lucky... anything more than a one-night-stand is a bonus! On top of that, most AFF users are aged 30 and above. So you can be sure you'll meet lots of Philadelphia cougars here.
When you want to get the best results and meet the most cougars for bedroom fun AFF is going to deliver for most guys.
If you just want a fun time with some older women, Adult FriendFinder is where you'll find it!
Try Adult FriendFinder For Free!
If you actually want to meet single cougars who are more interested in fun in the bedroom than a long-term relationship you need to
check out Adult FriendFinder's free trial with this link
. We've spent many months testing out 100+ different sites and apps to meet cougars and AFF has consistently been the easiest way for most men.
Cougar Life is another great way to meet cougars in Philadelphia for a relationship or a fling (try it free)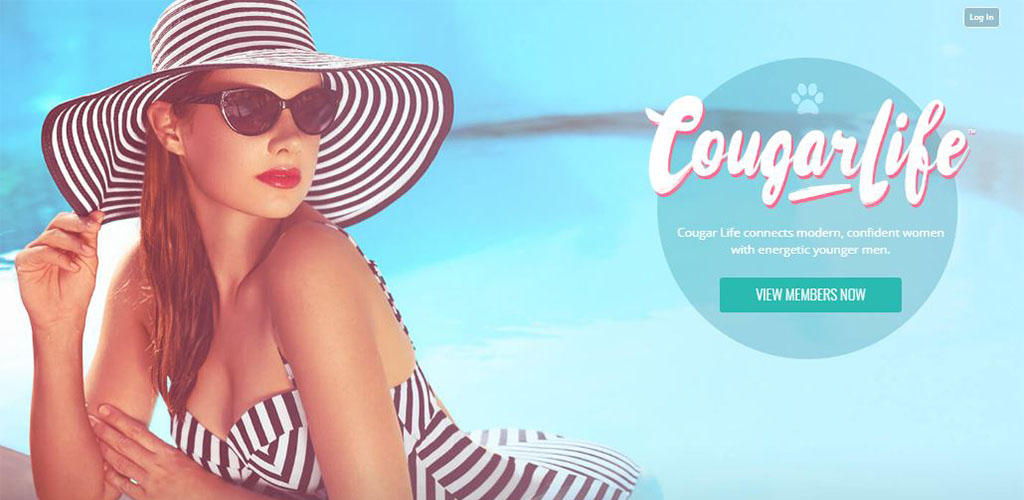 We love a good cougar bar as much as the next guy. But there are times when you just want to hang out at home while meeting hot older women. There are also a lot of Philadelphia cougars who just don't spend any time in bars and clubs any longer. Cougar Life (which has a great free trial) really helped us out.
While there may be a ton of apps out there, none of them are as good as Cougar Life when it comes to helping you meet single cougars. We've spent a lot of time rating and ranking over 100 different cougar dating sites and apps and this is what we really like about it:
They just have a ton of Philadelphia cougars using it
While their 7,000,000 plus membership doesn't make Cougar Life the biggest site around, in our experience they have BY FAR the most real cougars using it. We're talking about attractive, women over 35 who are interested in dating both younger and older men.
Every single woman who uses Cougar Life is an ACTUAL COUGAR. You won't find that anywhere else!
If you've tried to use more general dating sites in the past you know how hard it can be to find a real cougar. You have to sift through hundreds of profiles and MAYBE get lucky and find one.
The women are REALLY open to dating younger guys (and older guys)
A lot of women out there feel like there's a social stigma against dating younger guys. It's totally fine if a guy dates a younger woman but when a woman dates a younger guy it's different.
Because of this, a lot of women who are interested in dating younger guys don't advertise it, even on dating websites or when talking to younger guys in public.
With Cougar Life, every woman is interested in guys of various ages. You 100% know that every woman you message wants to meet up with guys in your age range. It makes the process so much easier and more enjoyable.
It saves a ton of time and money
Spending any amount of time in a bar is expensive and you never know if any attractive cougars will even show up. If you want to make the most of your time and money a quality Philadelphia cougar dating site or app is the best way to go.
You have to change your approach to change your results!
You shouldn't completely stop going out but being able to meet women 24/7 regardless of where you are is extremely powerful!
Do yourself a favor and give Cougar Life's free trial a shot here. It's easy to get set up and it is the best option for making a big improvement in your dating life that we've found. Try it!
Try Cougar Life For Free
Top Philadelphia cougar bars you have to try
Our city's nightlife scene is a mixture of cultures, music, people and more. Get a real taste of it while also meeting some hot cougars at these bars.
The best cougar bars in downtown Philadelphia
Downtown bars are just a short cab ride from each other. Explore different scenes and meet meet so many older women at these spots.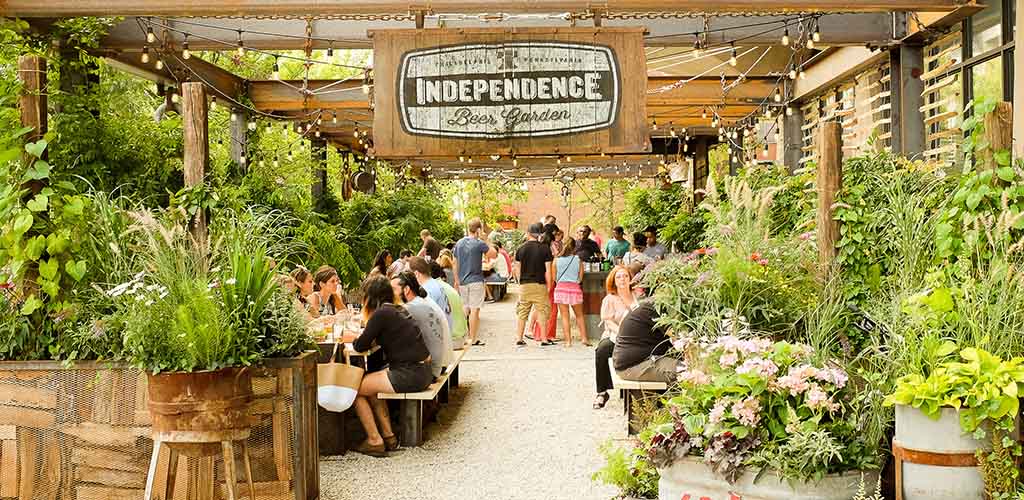 @IndependenceBeerGarden
Speaking of drinking outdoors, one of our favorite types of bar is the beer garden. Popularized in the old world over a century ago, beer gardens are everything we love in a drinking spot. They offer plenty of room to mix and mingle with new people over an array of different beers (or cocktails). It's exactly that openness and freedom that makes beer gardens a great place to meet women.
Our personal favorite in Philly is Independence Beer Garden. In addition to having ample space and 40 beers on tap, the vibe is super relaxed. In our experience, it is one of the best places to meet single older women. It's obvious why if you think about it. Men are drawn by the beer selection, women are won over by the sun and comfortable environment. It's a perfect place for people to get to know each other, day or night.
1682 brings modern American cuisine to Philadelphia cougar bars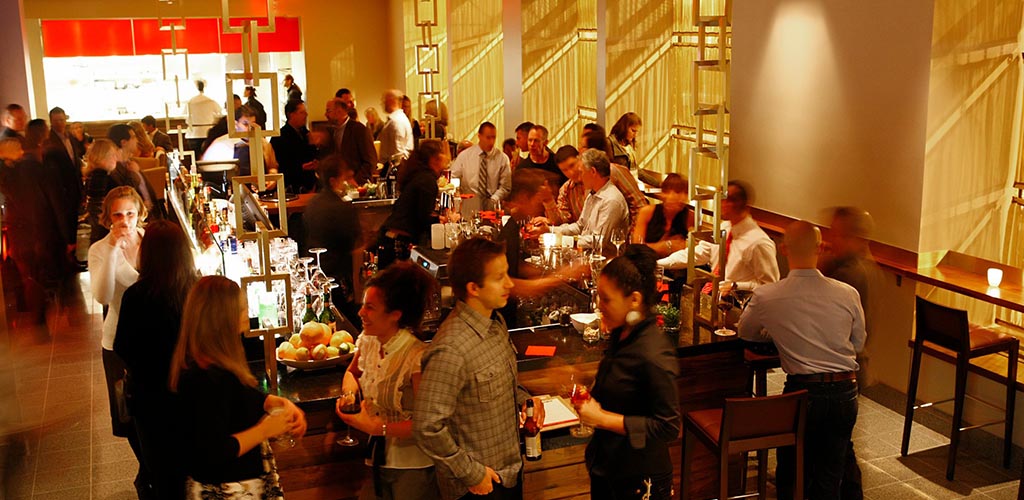 @Square1682
Square 1682 is located in Philadelphia's Kimpton Hotel Palomar. This bar will give you a relaxed feel while you're savoring tasty drinks and nibbles. It has a comfortable atmosphere with an upscale vibe and interesting people. When you're learning how to meet cougars , finding an atmosphere you feel relaxed in helps a ton.
As for the women, they're a diverse bunch. You can meet local cougars looking to gussy up for the evening. On the other hand, you might also encounter ladies who are just passing through town here for the week.
Approach one of the many cougars at the bar. Once you have some chemistry going, ask if she's up for taking a stroll to look at the stars. Or maybe you can buy her a drink. This way, you can have a beautiful evening where you get to know each other. You just might end up with her number for your next date.
The best Philadelphia cougar bars in the suburbs
Experience a more laidback nightlife scene by checking out these suburban bars. They're perfect if you just want to unwind without spending a ton of money on drinks!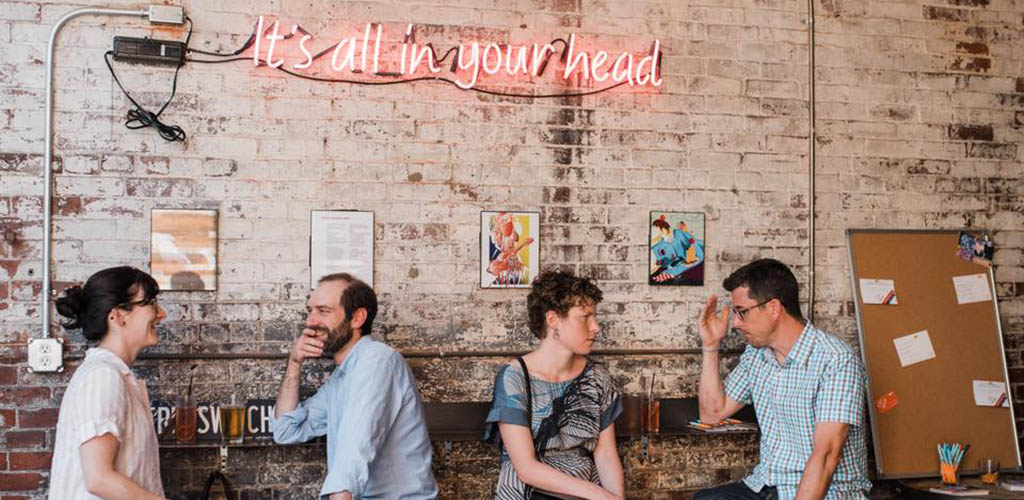 @DockStreetCannery
Locals know Dock Street. Whether you're a beer drinker or just a supporter of local businesses, Dock Street's various establishments are beloved. They have breweries and lounges all over the city, and any one of them could understandably be your favorite. Personally, we're enamored with the tasting lounge of Dock Street Cannery right off of the company's main brewpub.
This West Philly location is one of the coolest, most idiosyncratic bars in all of the city. It perfectly encapsulates our city's uniqueness. The beer is, of course, top notch, but the vibe doesn't feel like some stuffy hotel lounge. The fact that it's set in a literal garage helps with that, but it's also the crowd.
The women who come through Dock Street Cannery are a mix of flirty coeds and fun-loving professionals. If you love beer and exciting women, this is where you ought to be.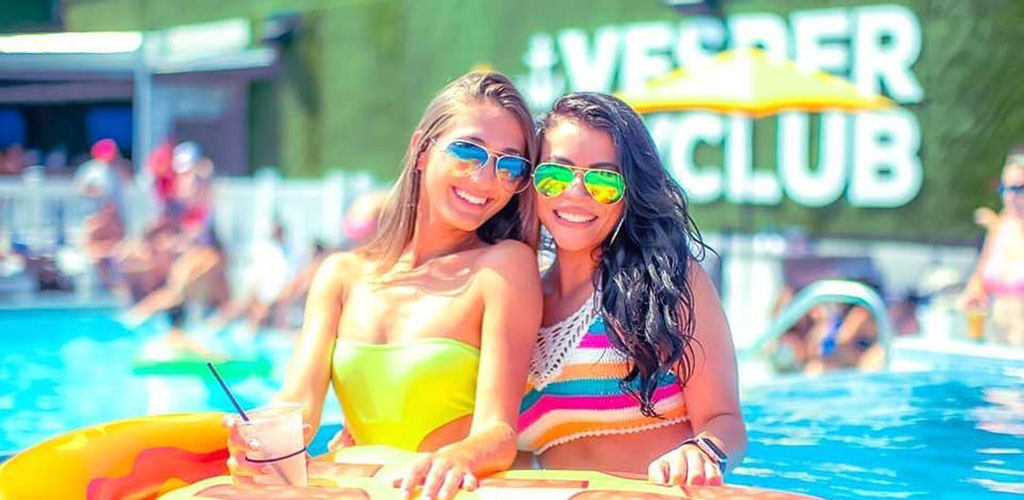 @vesperdayclub
When you're looking to meet beautiful women in Philly, we highly recommend getting outside. Maybe you'll bump into a random single lady at your favorite darkened pub, but it's hardly a sure thing. What is a sure thing is that sexy women love to be seen. And there's no better place for them to strut their stuff than Vesper Day Club, Philly's only 21+ pool.
Located in Northern Liberties, Vesper Day Club is where hot summer days sizzle. Sexy women in bikinis and a full-service bar; what more could you want? The catch is that you need to sign up for a membership and drinks are pricey. The good things in life always are. Plan ahead, though, and this hot spot for gorgeous half-naked babes could be your go-to pick-up spot all summer.
Where to pick up Philadelphia cougars at night
Loud music, scantily clad women and lots of drinks--this is what you'll find at these tried and tested clubs for meeting mature women!
Four floors of nightlife fun at Raven Lounge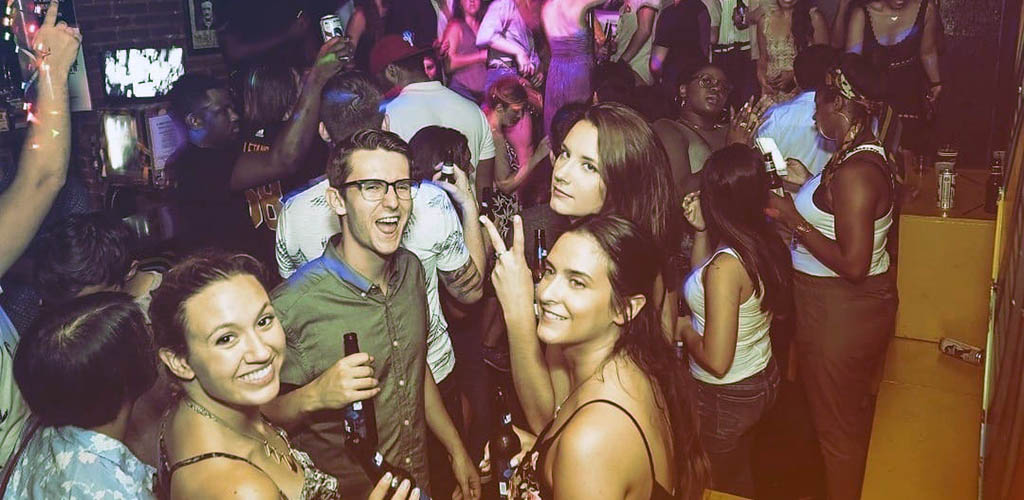 @TheRavenLounge
Raven Lounge is your classic dive bar with the best music in town. Because this place is so popular, you're bound to meet an alluring older woman whatever day of the week you drop by. Everyone's friendly too. Even if you go solo, you'll end the evening with a bunch of new friends—and maybe even a cougar who's excited for your next date.
At four floors, this place is big, so you'll never be bored. You enter through the basement, but most of the action happens on the first and second floors. On the first floor, you'll find the main area along with a couple of bars. The second floor is usually reserved for dancing, and the top floor is more like a lounge where you can chill with your lady.
Hip-hop, the latest pop songs or 90s music could be playing here at any time. There's always something fun going on too, like karaoke and comedy shows. To cap off the underground vibe, drinks are strong and cheap.
The Dolphin Tavern is South Philly's sexiest, freest dance party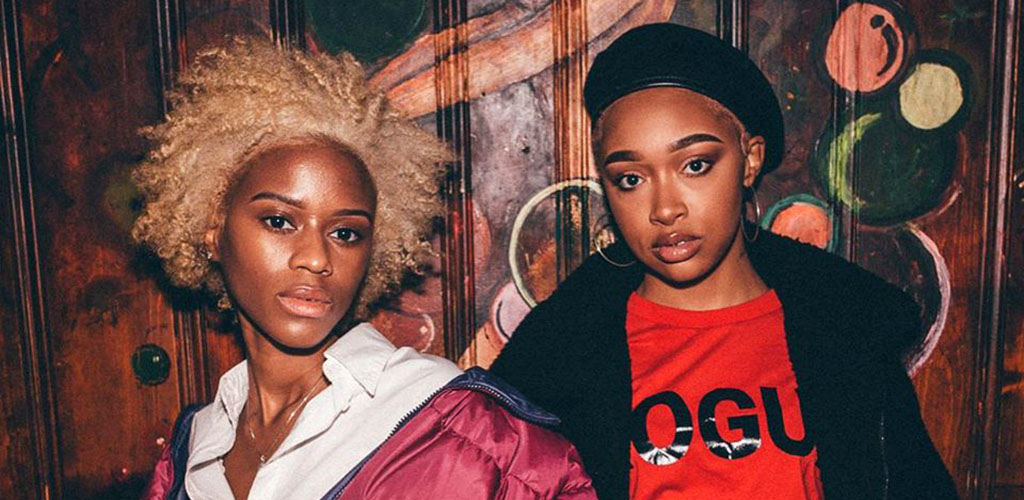 @DolphinPhilly
Philadelphia does dance clubs better than almost any other city. That might sound like a bold statement, but locals and regular visitors to the city know it to be true. Tourists frequent the Center City clubs – fine establishments in their own right – but we know Philly has more to offer. Head south and you'll find our favorite dance club full of singles: The Dolphin Tavern.
Self-described as "a cross between a dive bar and a nightclub," The Dolphin is a blast of endorphins. It's one of our city's most welcoming spaces, and one of the sexiest Philadelphia cougar bars too. Women know this is where they can come to dance to cool music and feel safe. They also know it's where they'll meet tons of guys. Be in that crowd and let one of Philly's hippest spots put a groove back in your love life.
Where to meet older women in Philadelphia during the day
Savor the sunshine and meet cougars in Philadelphia at one of these daytime hotspots. You'll be surprised just how easy it can be to chat them up!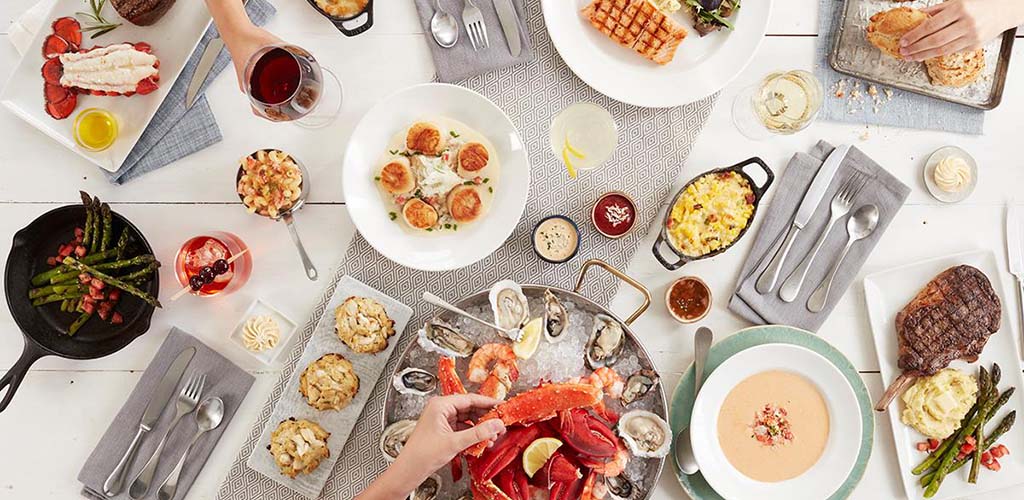 @DevonPhilly
This is where you can expect to dine on some of the best seafood in Philadelphia. Also in the bustling Rittenhouse area, and this is an absolute go-to for anyone interested in meeting Philadelphia cougars. You won't have a problem finding them here. They often come here in groups, so you're spoilt for choice.
Younger, sharply-dressed single guys are also likely to be around them. The competition in this bar is pretty fierce, so do your best to be charming and assertive. Putting on a blazer can up your attractiveness too.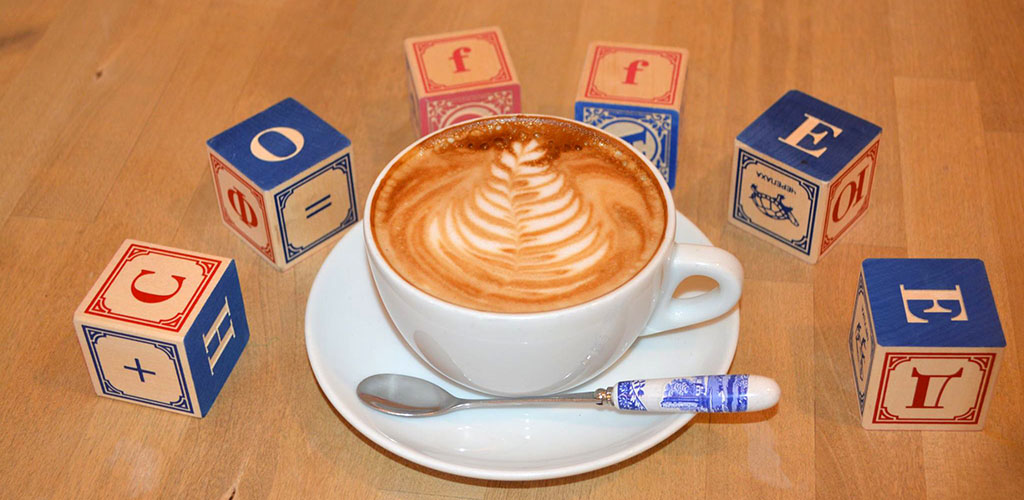 @luckygoatcoffeehouse
Like a cocktail lounge, a good coffee house can be a pleasantly simple place to meet someone new. It offers a quiet, uncrowded space to relax with a drink and talk for hours. You can either bring someone for a date or simply set up shop and chat with a stranger. Also, if you're not much of a drinker (or don't have much money), coffee is an ideal alternative to liquor.
Of all the charming coffee shops in Philly, we can't recommend Lucky Goat Coffeehouse highly enough. This locally owned shop brews delicious coffee and espresso in an endearing locale. Their outdoor seating is perfect for long chats about anything and everything. If you're more of a morning person than a night owl, you'll absolutely love Lucky Goat.
City Fitness will help you get what you want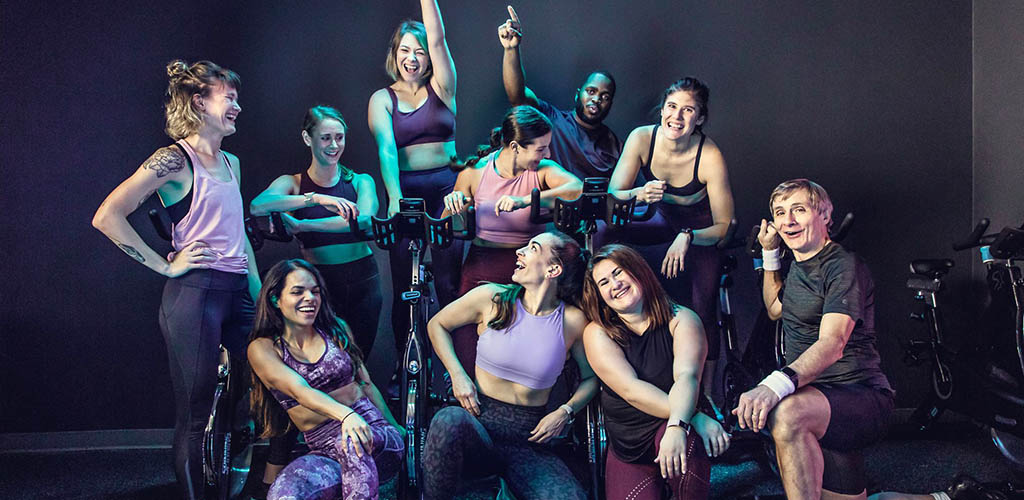 @cityfitnessphilly
Did you read about Vesper Day Club and think, "I'm not in shape enough to flirt at a pool"? If you've been single for a while – or recently left a long-term relationship – chances are you've gotten a bit flabby. It happens to the best of us. It's only natural to get a bit lazy when you're not actively looking to meet someone. Now that you are back on the hunt, though, it's time to tighten up.
There are City Fitness gyms all over this city, so there's no excuse for not getting a membership. In addition to helping you drop some pounds, City Fitness is a great social scene. There are few better places for being surrounded by attractive older women. You're all there for the same reason, so make good use of your time.
Stroll with Philadelphia cougars through Rittenhouse Square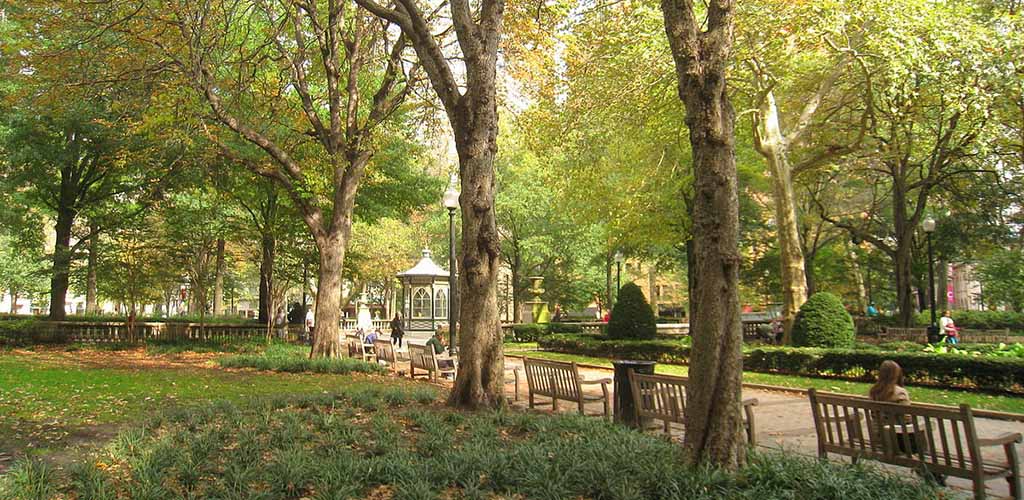 Wikimedia Commons
Rittenhouse Square is a popular haunt for cougars in Philadelphia. This unique venue often has trendy art sales and outdoor festivals going on. The vibe is fun and sociable, and it's great for chatting with a mature lady. Come evening time, the upmarket bars around the area offer top-quality liquor amidst a seductive, dimly lit space.
On the other hand, you can meet cougars too during the day. Well-dressed women walking their dogs and taking an afternoon stroll are just as likely to flirt with you if you play your cards right.
Other great options for meeting cougars in Philadelphia
Explore more ways of meeting older women by heading to these less conventional spots for meeting older women. Let us know how it goes!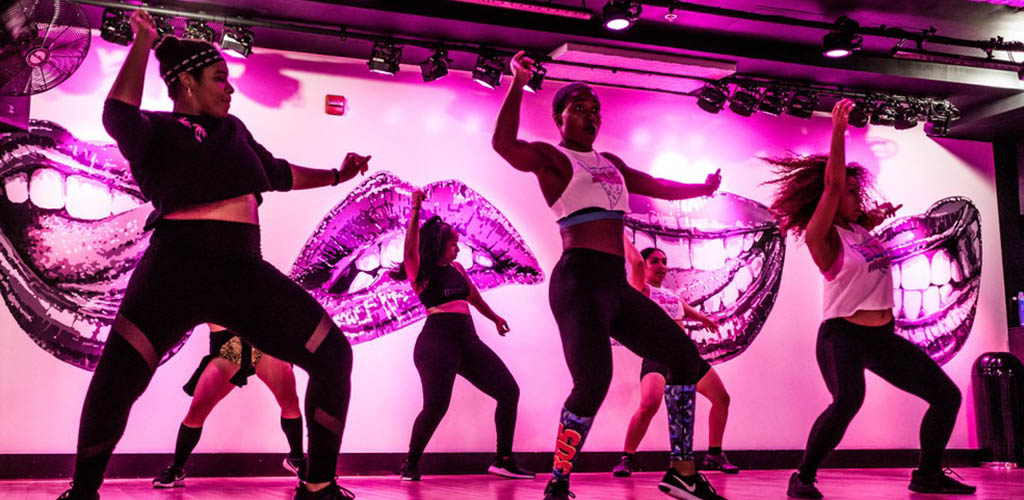 @MergeDanceStudio
If your love life has been lackluster in recent years, maybe consider that you've fallen into a rut. Einstein famously said doing the same thing over and over again and expecting different results is the definition of insanity. Are you spending every weekend in the same bar and still don't know why you aren't meeting someone? It's time you branch out.
Taking dance classes at a place like Merge Dance Studio is a fantastic way to meet cougars. Not only is it a change of scenery, but you're all but guaranteed to be around more women than men. Don't fret if you're a bad dancer; that's the whole point. They offer classes for all skills levels. While you're getting the hang of it, you'll be dancing and flirting with fun, single cougars. You'd be insane not to try it.
eHarmony is the most reliable Philadelphia cougar dating app for relationships (try it now)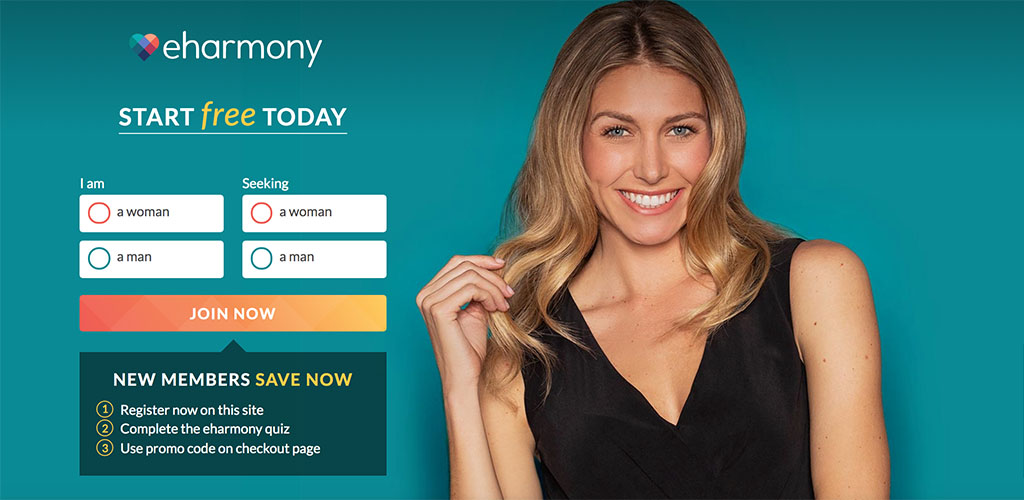 Meeting single cougars in Philly isn't easy when you don't have a lot of free time. If you're only looking around town and not online, you're missing out on a lot of opportunities. We've had a lot of success meeting cougars on eHarmony, so you should definitely give it a shot if you are more of a long-term dater.
eHarmony is the largest and best site out there we have tried if you are specifically looking for a more mature lady. It is probably the most well-known site among cougars and is extremely popular with over 30 million active members (that's a lot of options for you). They are actually responsible for about 75% of all marriages that start online which is pretty incredible (and gives you some great odds).
There isn't a site or app out there that will give you a better chance of meeting cougars looking for something long-term!
What really sets them apart though is that the women that are using this site seem much more likely to respond to messages, send the first message themselves, and actually get together in person than any site we have tried. It seems that their more involved signup process does a really good job of eliminating all the women who just want attention or an ego boost. That leaves women who are motivated to take action which is exactly what you want. This makes for a REALLY fun experience.
We rank and review all the top sites for meeting cougars every year in our extensive cougar dating site review and we have yet to find a site that's better than eHarmony, especially if you want a real relationship.
Try eHarmony today and meet a cougar who's exactly your type!
Try eHarmony Free
Trader Joe's for sexy, health-conscious cougars in Philadelphia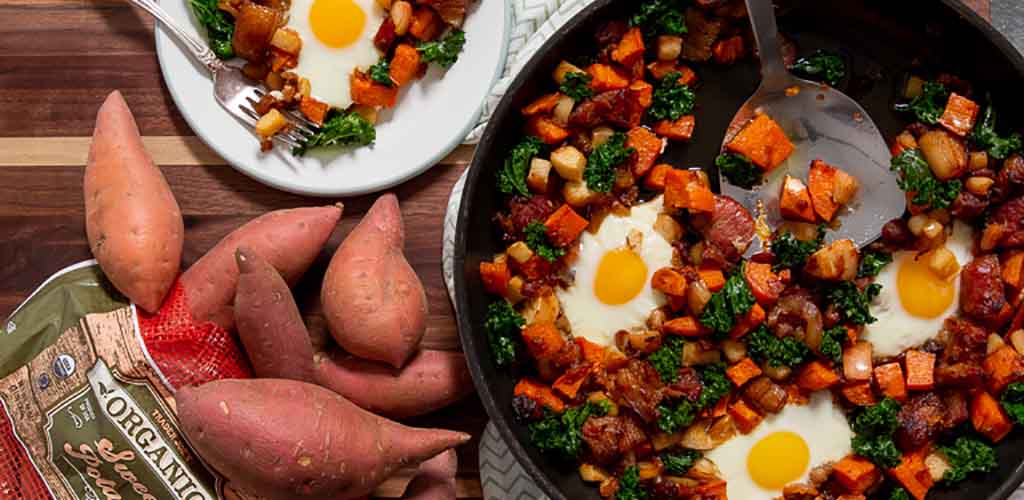 traderjoes.com
Not a lot of people know it, but this organic supermarket is perfect for meeting Philadelphia cougars. While Trader Joe's might not be the first destination that springs to mind when trying to date a cougar, plenty of its clientele are older ladies. Because of the healthy organic products, well-off professionals do their weekly shopping here. If you're looking for a cougar who likes wellness and knows how to cook, then this might be the right place to find her!
Dine at Rouge with glamorous cougars
rouge98.com
This restaurant enjoys a prime location on the elegant Rittenhouse Square, right at 205 S. 18th St. Glamour. From the exteriors to the interiors, you'll find sophistication at every corner. Prepare to dig deep in your pockets to pay for the drinks, though! However, if enjoy meeting older ladies with true sophistication, this high-brow bar is where you should head for the evening. Just remember to dress smartly and look confident!
For more recommendations check out more great guides to meet cougars: