Philly has many claims to fame. The Constitution and cheesesteak both started here. The cultural scene is booming too, from street art to restaurants that serve every kind of cuisine you might want. It makes sense that tourists and travelers flock here, on top of the city's population of more than 1.5 million. That means attractive cougars in Philadelphia everywhere! You can't miss them while you're out and about.
With so much to do, cougars always seem to have a destination in mind. They might be preparing for a sale at the Old City Shopping District or even coming from a class at Wake Up Yoga Studio. East Passyunk is another favorite destination!
To catch their attention, though, it's best to be strategic. There are certain cougar bars where you can get to know mature women in a relaxed setting. Here, Philadelphia cougars unwind while looking for cute guys.
Check out this list to get a head start on your cougar hunt. We know these places in and out, so let us know how it goes in the comment section below!
The Best Places to Find Cougars in Philadelphia 
It's not easy to pick where to spend the night in Philadelphia, especially if you're looking for a specific type of woman. That's why we made you a cheat sheet list of the best places to hit in Philly tonight if you're running out of time or in the city for just a few hours.
This small bundle consists of two cool venues and two dating apps to serve all the moods and tastes. We're definitely sure they're packed with your perfect type of Philadelphia cougars.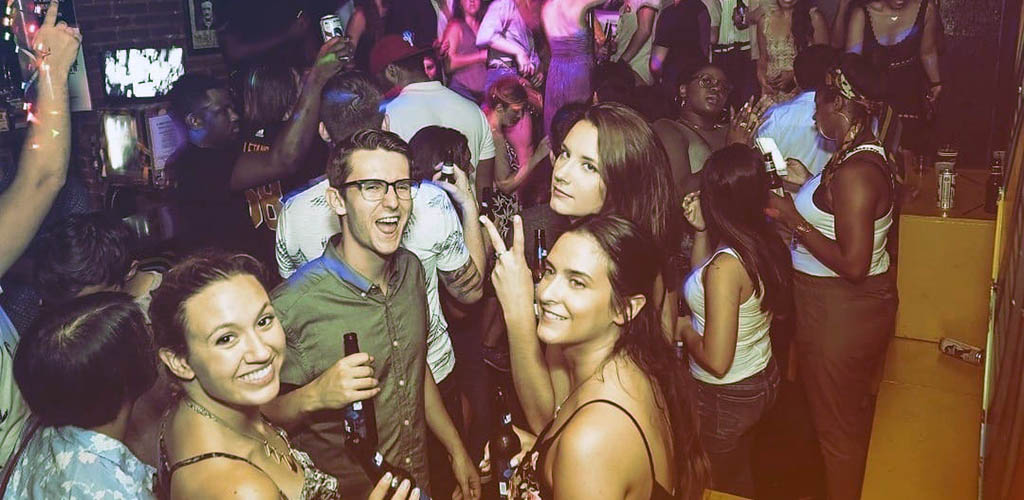 @TheRavenLounge
Four floors of nightlife fun at Raven Lounge
Raven Lounge is your classic dive bar with the best music in town. Because this place is so popular, you're bound to meet an alluring older woman whatever day of the week you drop by. Everyone's friendly too. Even if you go solo, you'll end the evening with a bunch of new friends—and maybe even a cougar who's excited for your next date.
At Four Floors, this place is big, so you'll never be bored. You enter through the basement, but most of the action happens on the first and second floors. On the first floor, you'll find the main area along with a couple of bars. The second floor is usually reserved for dancing, and the top floor is more like a lounge where you can chill with your lady.
Hip-hop, the latest pop songs or 90s music could be playing here at any time. There's always something fun going on too, like karaoke and comedy shows. To cap off the underground vibe, drinks are strong and cheap.
Dating apps are also really good for meeting cougars in Philadelphia (at least a couple of them)
Sometimes it's hard to go outside and look for a date, especially if you're in the city by yourself. Maybe you're shy, busy or don't like crowded bars... It's okay. The folks at AFF got you covered.
The app is packed with cougars from every town and city who are just like you, the laid-back way of dating.
All you need are a few good photos and the mood to chat. Make sure you don't sound needy or boring. You won't get away with it here.

When you just want to get lucky,  AFF is the Philadelphia cougar dating site that delivers (try it free)
Sometimes a Philly guy just wants to find a cougar for a little fun without any complications. If that sounds like you, AFF is what you are looking for. We don't recommend many sites or apps for guys who are just looking for sex, but when we do it's usually AFF.
Granted, all the women you'll meet here will also know what's up. No one uses AFF hoping to find a boyfriend. Everyone is here to get lucky... anything more than a one-night-stand is a bonus! On top of that, most AFF users are aged 30 and above. So you can be sure you'll meet lots of Philadelphia cougars here.
When you want to get the best results and meet the most cougars for bedroom fun AFF is going to deliver for most guys.
If you just want a fun time with some older women, AFF is where you'll find it!
Try AFF For Free!
If you actually want to meet single cougars who are more interested in fun in the bedroom than a long-term relationship you need to
check out AFF's free trial with this link
. We've spent many months testing out 100+ different sites and apps to meet cougars and AFF has consistently been the easiest way for most men.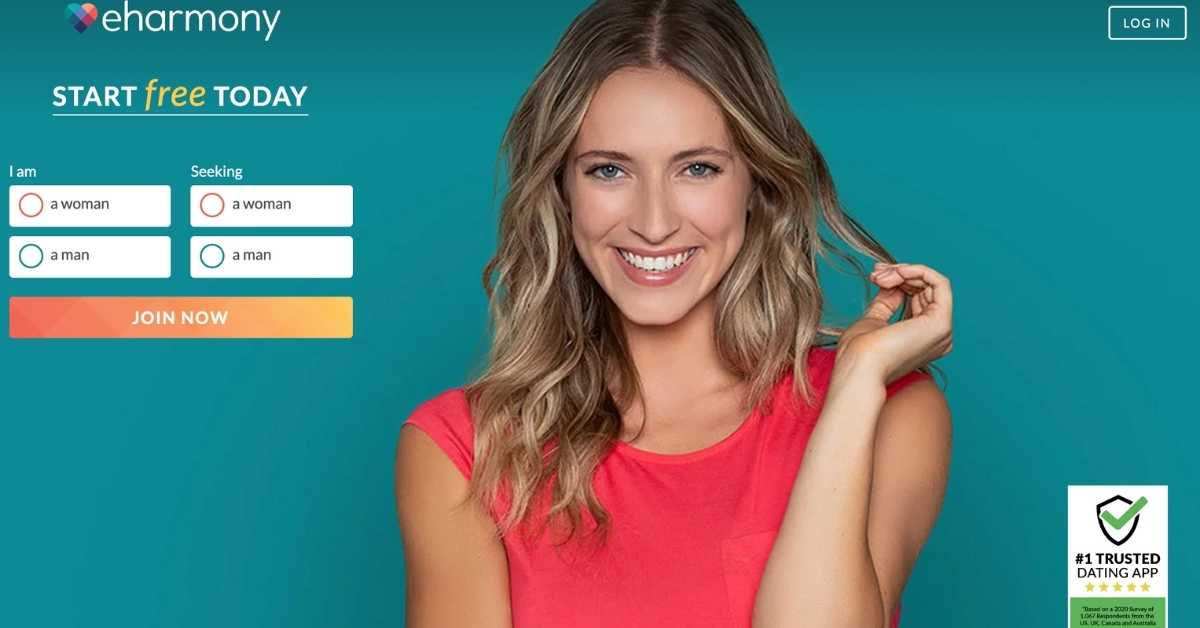 eHarmony is another great way to meet cougars in Philadelphia for a relationship or a fling (try it now)
We love a good cougar bar as much as the next guy. But there are times when you just want to hang out at home while meeting hot older women. There are also a lot of Philadelphia cougars who just don't spend any time in bars and clubs any longer. eHarmony (which has a great trial) really helped us out.
While there may be a ton of apps out there, none of them are as good as eHarmony when it comes to helping you meet single cougars. We've spent a lot of time rating and ranking over 100 different cougar dating sites and apps and this is what we really like about it:
They just have a ton of Philadelphia cougars using it
While their 33,000,000 plus membership doesn't make eHarmony the biggest site around, in our experience they have BY FAR the most real cougars using it. We're talking about attractive, women over 35 who are interested in dating both younger and older men.
Most women who use eHarmony are ACTUAL COUGARs. You won't find that anywhere else!
If you've tried to use more general dating sites in the past you know how hard it can be to find a real cougar. You have to sift through hundreds of profiles and MAYBE get lucky and find one.
With eHarmony, most woman is interested in guys of various ages. You 100% know that every woman you message wants to meet up with guys in your age range. It makes the process so much easier and more enjoyable.
You have to change your approach to change your results!
You shouldn't completely stop going out but being able to meet women 24/7 regardless of where you are is extremely powerful!

Do yourself a favor and give eHarmony's trial a shot here. It's easy to get set up and it is the best option for making a big improvement in your dating life that we've found. Try it!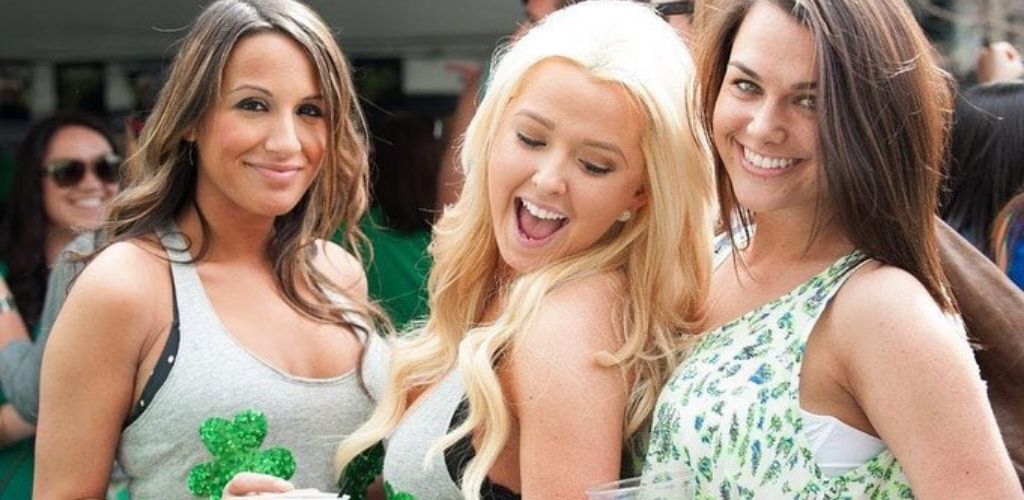 @libertybarphilly
Those who are on the hunt for savvy, sophisticated cougars in Philadelphia should head to the R2L Liberty Bar and Lounge. This bar is situated up high on the 37th floor of Two Liberty Place.
The venue is a blast of endorphins. It's one of our city's most welcoming spaces, and one of the sexiest Philadelphia cougar bars too. Women know this is where they can come to dance to cool music and feel safe. They also know it's where they'll meet tons of guys. Be in that crowd and let one of Philly's hippest spots put a groove back in your love life.
Expect music, drinks, and intelligent conversation from a well-educated crowd. Walk up to a cougar at the bar and chat about the art deco-themed interiors. Admire the Philly skyline as you finish off a bottle of zinfandel. This romantic lounge will be your ultimate wingman in your hunt for cougars.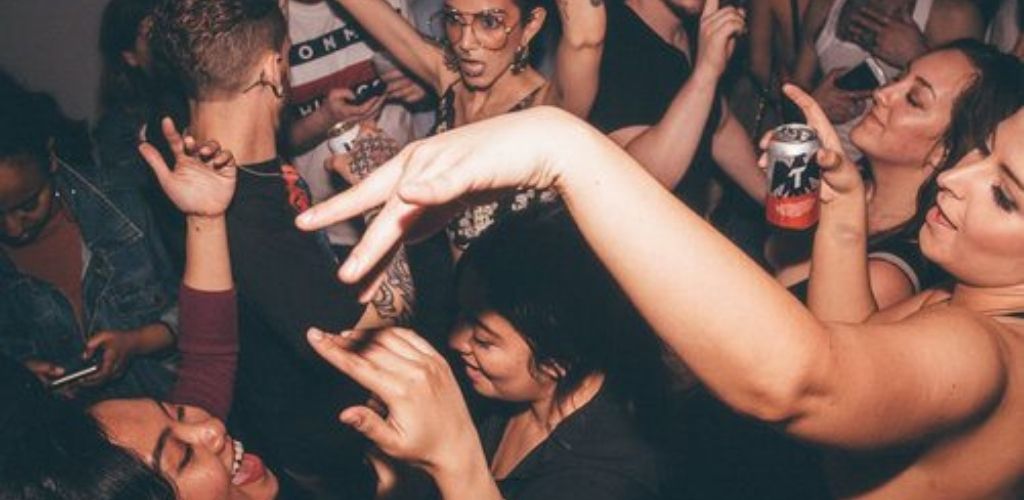 @dolphinphilly
The Apps Dating Coaches Recommend Most To Meet Cougars
More and more older women are only using apps and sites to meet guys, especially younger guys. You need to be on at least one or two apps now if you want to get the best results you can. These are the apps that give normal guys the best success meeting cougars:
Site
Our Experience
Our Rating
Free Trial Link

Best Hookup Site Cougars

Experience Highlights

The best way to meet cougars for hookups by far
Best results for regular guys
Over 60 million active members
Not good for long-term relationships

Try AFF For Free

Best For Relationships

Experience Highlights

Easily the best option for long-term relationships
75% of all online marriages start here
70% of users meet their spouse within a year
In-depth signup and matching process

Try eHarmony

2nd Best For Hookups

Experience Highlights

2nd best option to find hookups
Attracts an older crowd than most hookup apps
Pretty popular
Great free trial

Try Passion
Top Philadelphia Cougar Bars and Cougar Clubs
Our city's nightlife scene is a mixture of cultures, music, people, and more. Get a real taste of it while also meeting some hot cougars at these bars. Just make sure to bring your A-game to the right level. Here's how..
Dress to Impress:

Cougars are two types. Some are into a quick fling. They want a masculine, fun man/guy who's kinda different from the men she meets regularly or even the man at home (p.s. we don't recommend hooking up with cheaters).
The fitter you are the easier you get along with these cougars. So dressing in a way that implies masculinity and good shape is a must here.
The second type of cougars will look for a partner. So she will pay some attention to how well you do in life, and you have to dress like a successful, well-rounded, yet super classy man.
Have the right expectations:
Most cougars will easily see through your shit. They have been with their fair share of men, and they will check right away to see if you're the right man or just a pretender. So get ready for some challenges along the way, especially at first.
Don't get phased when you get some resistance or hear lines like "I'm too old to be your mom," "Is this your car," "Shouldn't you buy me a drink?"
And talking about drinks these are our picks for the best cougar bars and clubs in Philadelphia..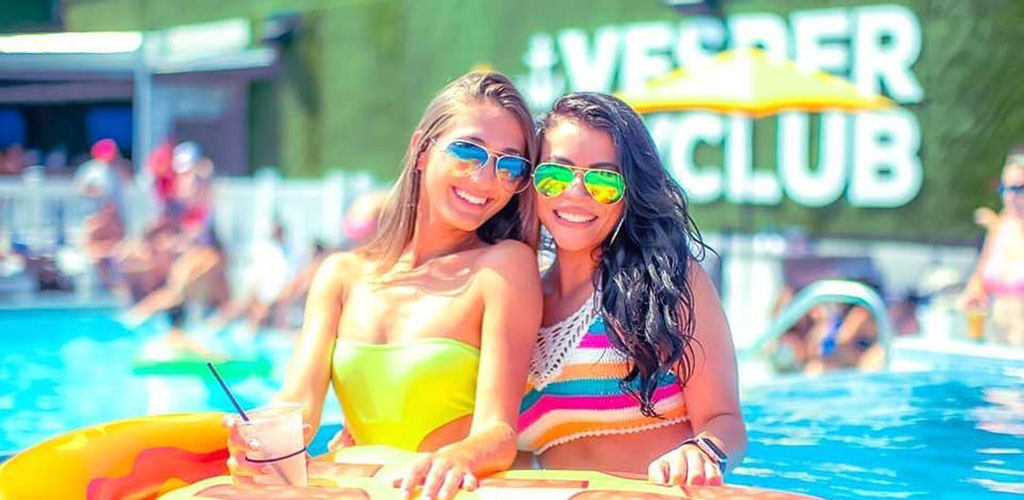 @vesperdayclub
Meet Cougars in Philadelphia During the Day
Okay, this may be tough for some men because the social norms say that men can only approach women by night, at bars and clubs. But who said safe is fun?
The best way to approach a woman is when she isn't expecting you to do it - and when other men aren't competing for her.... and that's why we love day-game. All you need is 20 seconds of courage, and voila, you have her number.
As I said, women don't expect to be approached in broad daylight, especially cougars. You'd be surprised that some of the hottest cougars you'll meet haven't heard a compliment in months. Some even aren't aware of how hot you are.
Also, many cougars aren't on Tinder and don't go to bars. Where will you meet them? Exactly. In malls, grocery stores, coffee shops, and gyms. And that's why we made you this list of the top morning spots where most Philadelphia cougars go. Check them out and let us know what happens.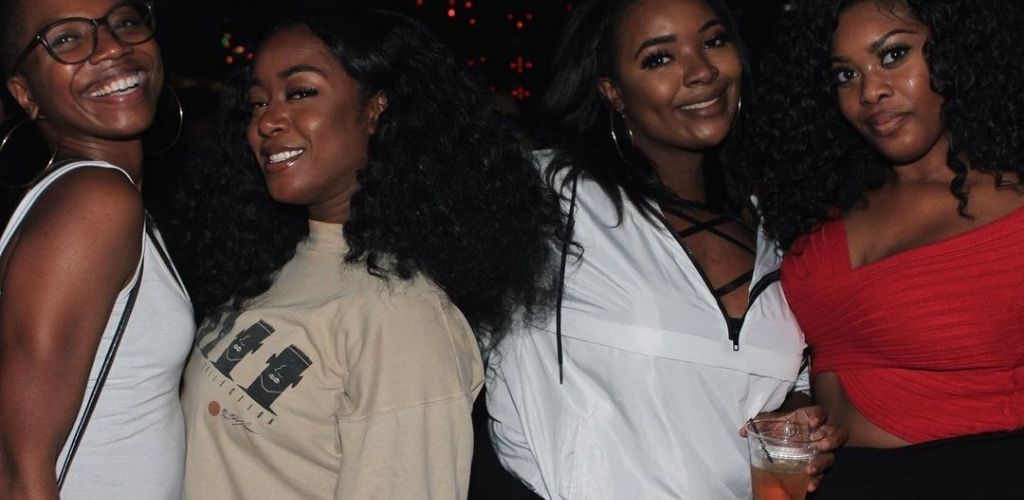 @dolphinphilly
The Guide to Cougar Dating in Philadelphia 
We already shared a few good options with you where some of the hottest Philadephia cougars hang out. But what's next?
You met her, got her number, and "hopefully" got her to agree to go out with you. Now, how can you turn this date into a fun experience that tells her you're the sure thing?
We have three answers for you, but they will depend largely on what you want from the woman..
If you just want to keep it casual then a lounge at night works the best
The night isn't dark and full of terrors just like Melisandre said in Game of Thrones. The night is fun and full of action if you spend it well with the right woman.
If "casual" is what you're looking for from a cougar then you don't need to the third or even the second date to do it.
Your plan should be as simple as:
Spend the night at one, or a few, nearby places (bars, pubs...etc),
Have a fun experience together (share stories, evoke her emotions, and build sexual tension)
Take her home for any reason (resuming the party, watching a movie, showing her your Avengers collection...etc)
Go for the kiss and beyond
And for this to happen, you must pick the right place that is:
Cool but not super noisy (to build chemistry without many interruptions)
Close enough from your/her place (so you have a reason to take her back)
That's why we picked the following venues for you because they have the right atmosphere. Just make sure you pick the ones close to your place and you're all set.
If you're more serious about dating her try a comedy club, piano bar, or fun activity
You/she wanna take it slow?
Cool, then shared experiences should be the dating theme. Some women are conservative/shy/cautious and would like to know you better before deciding if you're partner material. If that's your woman, then a few exciting dates will open her up gradually. This can be anything from a walk in the park to dinner at a piano bar. Depends on your taste and budget.
But again, we got you covered. Here are a few good places to take a serious Philadelphia cougar out.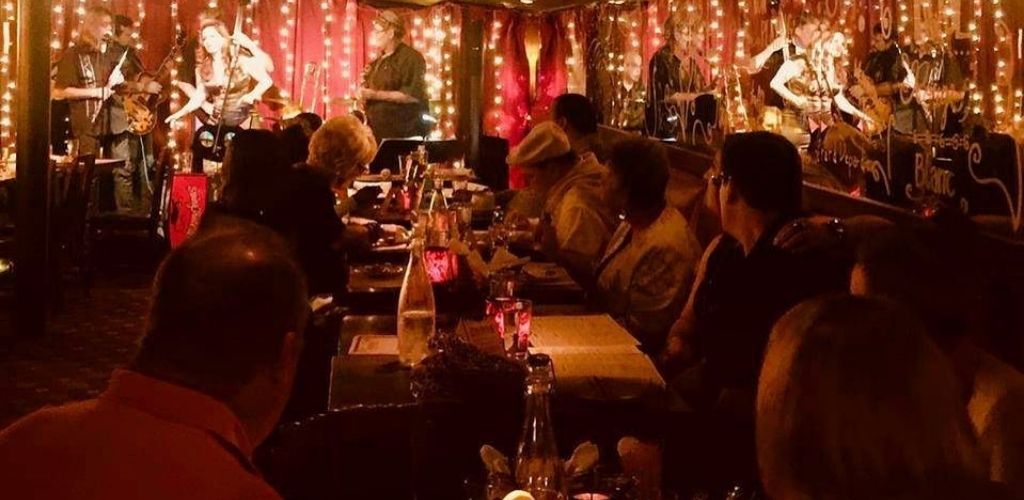 @metronomethemovie
If she's very old school you can always do a dinner date
Some women want just the typical dinner date. Just a fancy restaurant and a few hours of non-stop talking.
If that's you, or your woman, then these are some of Philly's best upscale restaurants:
A map of all the best cougar dating spots in Philadelphia
We combined all our top choices in just one map to make your life easier. Use it well :d
For more recommendations check out more great guides to meet cougars: