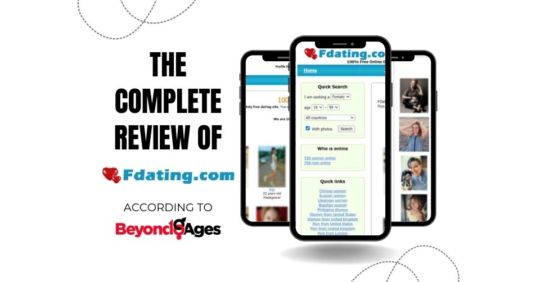 We decided to spend a couple of months putting together an FDating review after repeated requests. It's a 100% free online dating website that promises to connect you with singles in your area and across the world. Fdating.com, looks like it hasn't been updated since the late 90s, but it does boast some features that would arguably improve the mainstream online dating apps. But the main question is: is it worth your time? 
After all, even if it's free, I'm sure you'll only want to use this website if you have a good chance of finding a date. With so many people only looking online to meet other singles right now (thanks social distancing) you can't avoid it any longer. It isn't always easy to find the best option for you though.
It's frustrating enough being single without wasting your time on ineffective online dating websites. That's why I strive to create these detailed online dating reviews. Your time is important, and you should only be spending it on websites that actually serve your interests. In this case, I'll assume your interest is meeting up with beautiful women in your home city.
This FDating review will reveal how easy it is to do just that. You'll discover what features that this website has that separates it from other online dating services, plus how I got on when trying to use it to secure a date.
How I reviewed FDating
In all of our online dating reviews, we use the same proven profile and opening lines. This way, we can give you an unbiased verdict on how easy it is to attract interest from women, compared to other websites on the market. We always begin our review by leaving our profile completely blank for 24 hours. If our blank profile attracts messages, this is a good sign that the website is flooded with bots and scammers.
After that, we fill out our profile, send messages to 50+ women and note down how much interest we receive. How many women check out our profile? How many reply to our messages? How many are willing to share contact details? Most importantly, how does this compare to similar online dating services and are we able to actually setup any dates? Read on to find out…
In this case, the results of our test were conclusive. So, was it an FDating scam or a rip-roaring success? Let's dive into the review and find out.
The Complete FDating Review: Does the F stand for "Fail?"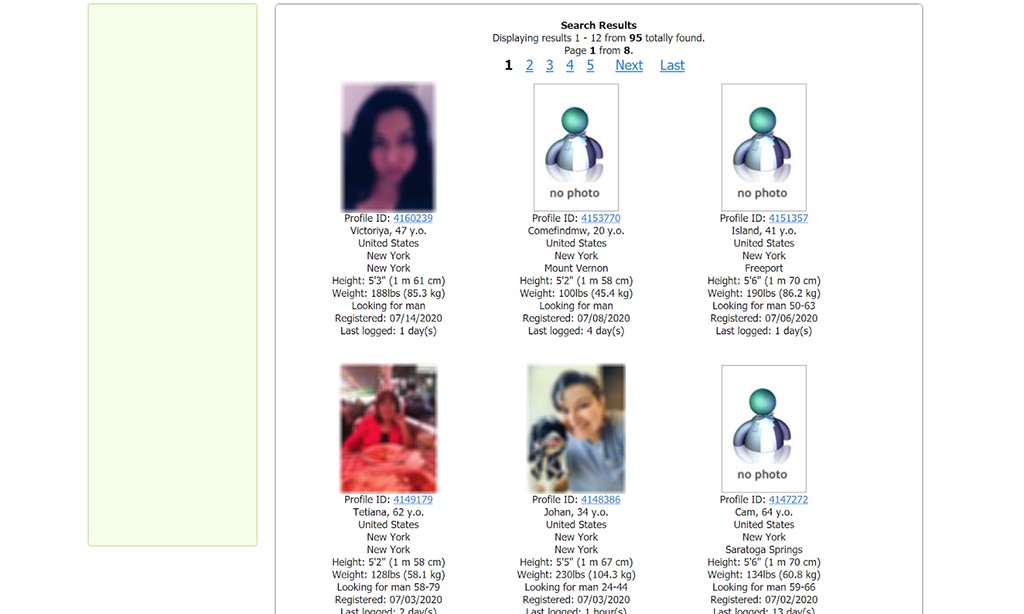 The FDating website might look like it was abandoned shortly after the internet was invented, but it does have an active global user base. There are no dedicated mobile apps, but it is possible (if a little fiddly) to use on a tablet or smartphone. This review details my experience trying to connect with women in the United States using the website. 
If you don't care about the tiny details, I created a basic summary below. It rates the site out of 10 for the most important aspects of online dating. For context, these figures are compared to AFF (which you can try for free), the hookup site that we've found to be the best option for most singles, especially for guys that aren't really, really, good-looking.
Overall

Our team rates each site objectively based on many hours of independent research, the features each site offers, and how it compares with other sites. The ratings are the opinion of our editors and their extensive experience.

2
9.5
Quality of Women

Our opinion of how attractive the typical woman is that uses this site and how easy they are to connect with compared to other sites.

2
9
Popular

How many people are using this site to actually meet people compared to other sites.

3
9
Usability

How easy is this site to use and how quickly can an average person begin meeting people compared to other sites.

4
10
Privacy & Safety

Does this site take proper precautions to safeguard its members, their identity, and their data.

10
10
Effective

Our opinion of how easily an average person will be able to achieve their dating goals with this site compared to other sites.

2
9
Value

Will the time and money spent using this site pay off for an average person based on the opinions and experience of our editors.

2
10
Our Recommendation
You have nothing to lose by creating an FDating account. All of the features are absolutely free. The website won't ever prompt you to pay for upgrades or extra features. As such, I can't label this as a scam.
However, there are a number of major flaws that will stack the odds against you if you're looking for someone to date. Here are the three main flaws that this site would have to fix before I could even consider recommending it instead of our favorite online dating websites:
You might not even be able to sign up to FDating
The process of registering an account is reasonably quick (or it should be anyway). Click "Join Now" on the home page and you'll be prompted to enter your gender, home country, user name and email address. You'll then be asked to fill out your profile, although we'd advise you to leave it blank for now. That's because once you've registered, the site will email you a profile ID and password, although oftentimes it won't. 

The site warns you that some mail services don't accept its verification emails. After unsuccessfully trying to get into the website with a Gmail and Outlook account, I finally managed to crack the code with the help of a work colleague. Not a great start.
FDating has a small user base
The site reveals a lot of data that the online dating giants keep to themselves. You'll be informed of how many members are based in your city — or in any city. The figures are in plain sight once you conduct a search. You'll also be able to see how many people have visited your profile in the previous 30 days, as well as how many people have visited others' profiles and when they last logged in. This is fantastically useful information.
The problem is: it reveals just how unpopular it is. Here are some figures you may find useful. There were:
86,379 female accounts in total;
72,759 female accounts with photos;
795 female users in the United States;
550 female users in the United States with photos;
98 female users in the state of New York;
65 female users in the state of New York with photos.
No matter how many features an online dating website has (and how little it costs), you're fighting a losing battle trying to get a date from a pool this small.
FDating has an inactive user base
I sent messages to 50 of the 65 women in New York with photos. Many of them had not logged into the app in several months. Others were looking for men a lot older than our generic character (who is 31). Out of the 50 messages sent, I received one reply, but the conversation fizzled out quickly. 

I racked up 49 profile views in my five days on the website, but these were from members all over the world. Only two of them were based in New York. Hopefully, this paints an accurate picture of your chances of getting an email back on this website.
There is no reason to use this site when you can use AFF instead
The odds of getting a message back and setting up a date with a suitable woman are stacked against you. The good news is: online dating doesn't have to be this hard.
There are websites full of beautiful women across the world who are looking to meet a great guy. Our favorite online dating website is AFF. We love how easy it is to find gorgeous women who are ready to meet and hook up. It's the polar opposite of FDating.
AFF has an incredibly large user base of women across the globe, and majority of them are still active. The website is marketed towards those looking for no-strings relationships and casual sex. So you'll often find women are keen to meet quickly and get down to business.
It's even currently offering a free trial, making it even more of a no-brainer. If you were considering using this site to find a date, forget about it and create an AFF account. You can thank us for the advice later 😉
Pros and cons
Here are the main pros and cons of using FDating:
Message women all over the world for free
Detailed search function
You can see how many members are based in your city
You can see when members were last online
You can see how many profile views you racked up in the previous 30 days
Some email domains won't let you register an account
Small user base (less than 90,000 spread across the world)
Inactive user base
FDating profiles, pictures and members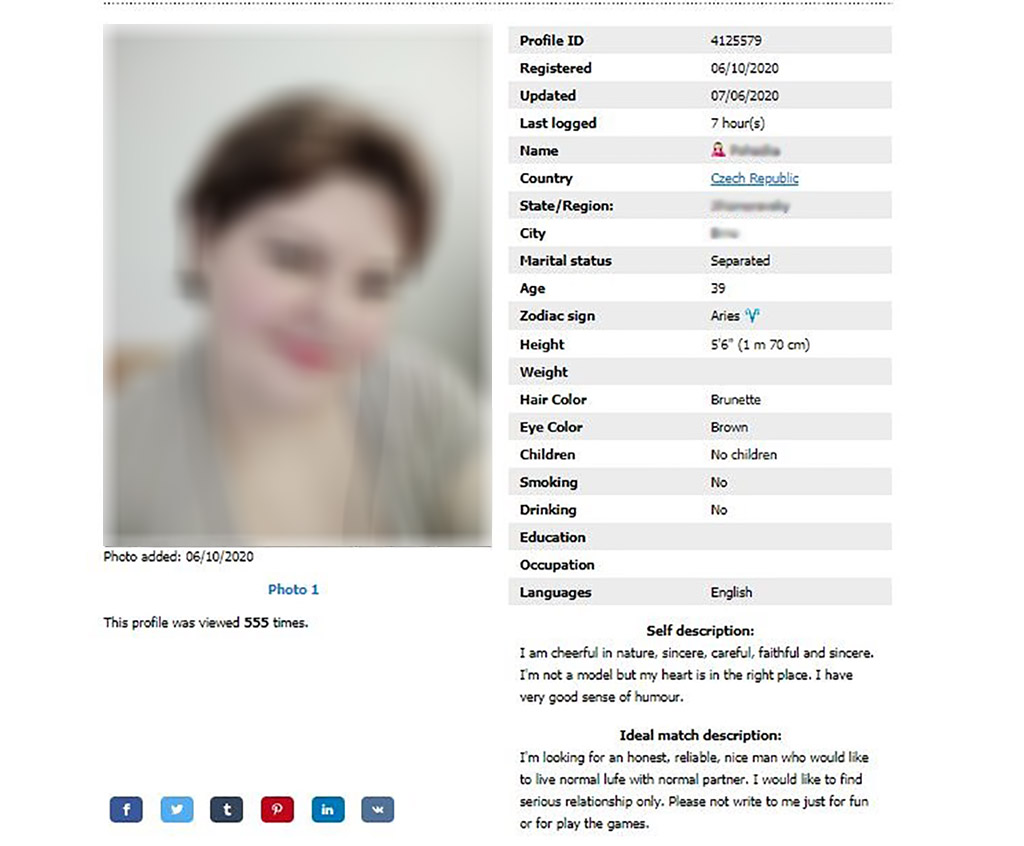 The profiles encourage members to enter plenty of information about themselves. There's an added incentive to do this too, as its search function allows you to filter by most of this data. You could search for blonde non-smokers with blue eyes in New York, for example. Some 84% of female profiles have photos. Around half of the user base is aged 40 or over. Here is the age demographics of the female user base of FDating:
Age 18-19: 1%
Age 20-29: 21%
Age 30-39: 31%
Age 40-49: 28%
50+: 22%
(rounded up to the nearest percentile)
Fdating.com design
The website looks like it was designed in the year 2000 at the very latest. Still, other than not being so aesthetically pleasing, the website is very easy to navigate. The search function is extremely detailed. Profiles include large pictures. Messages pop up in a separate window, making it simple to message several women at once. If only you could create an account with any email address…
Fdating messaging and chatting
You can send unlimited messages to women from all over the world for free by navigating to their profile and clicking "Send Message." A new window will pop up allowing you to send texts and emojis. No images or videos though. You'll see blue ticks next to the messages once the recipient has read them. The messaging window also helpfully alerts you as to what time it is in the recipient's home country.
What can you do with a free membership on Fdating.com?
All features of the site are unlimited and free to use. There is no catch and no paid upgrades.
Advertisements
There are advertisements dotted around the site, but they're not intrusive at all. I didn't notice them until I had to write this part of the review 🙂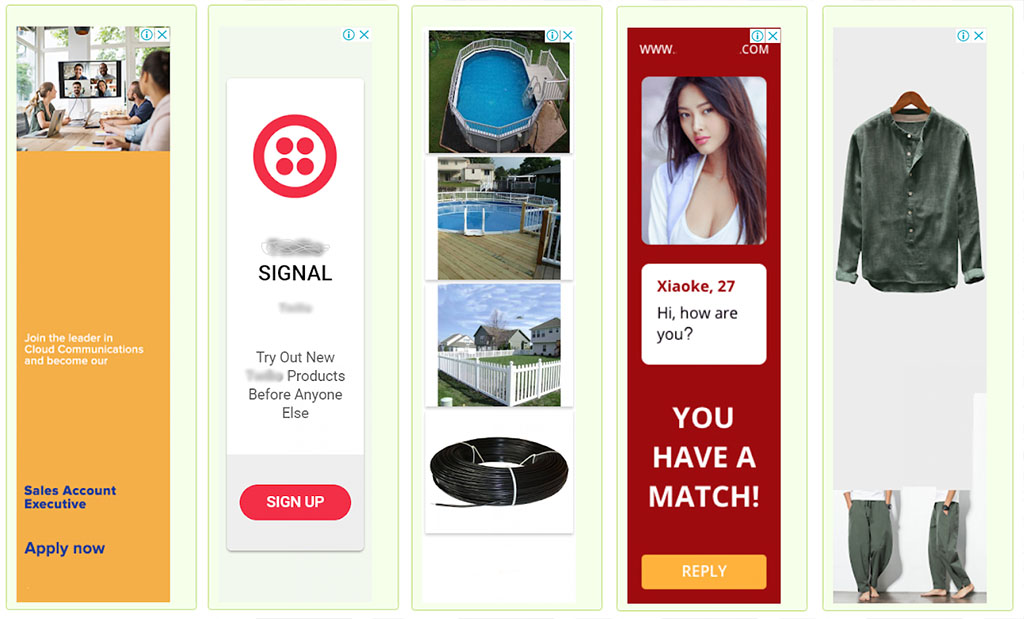 Pricing
The site is 100% free to use. You couldn't pay for any part of it, even if you wanted to.
FDating review: Frequently Asked Questions
Here are a few quick questions and answers you may still have about FDating. If there's anything else you want to know about this site, please leave a comment.
What is FDating?
FDating is a dating site that's a little empty and very outdated. We doubt it's worth trying out since there are so many other apps and sites with more users out there.
Who actually owns FDating.com?
FDating.com is owned by FDating. It doesn't have a parent company.
How can I contact FDating?
You can use the FDating contact form.
Is FDating.com real?
FDating is indeed a real site, though it's incredibly quiet.
Is FDating legit?
FDating is a real website with real users. The problem with this site is it's incredibly unpopular. There are less than 90,000 users spread across the whole world, and many of these rarely log in to their accounts.
Is FDating.com a scam or fake?
There is no scam that I witnessed anyway. During my research, I saw reports from other members that scammers had messaged them, but this can happen occasionally on any online dating website, especially free ones. It would be impossible to talk about an FDating scam, as the website is completely free to use.
Is FDating safe?
Considering you have less odds of meeting a scammer on a site with barely any people, I'd have to say that FDating is relatively safe.
What are FDating.com alternatives?
For our recommendations of the best alternatives to FDating.com, see our extensive guide on the best hookup apps and websites.
How does FDating work?
FDating is your standard late-2000s dating site. You create an account, you filter your searches, and then you can message anyone you like. It's all completely free.
Is there an FDating.com app?
No, FDating.com doesn't have an app.
How much does FDating cost?
FDating is completely free.
How can you use FDating.com for free?
You can use all of FDating.com's features for free.
Can you send messages for free on FDating?
Yes, you don't need to pay for a membership to send messages on FDating.
How do you delete or cancel your FDating membership?
Click "Delete My Profile." It's in the main navigation. You'll be asked whether you're sure you want to delete it. Click "Yes" and it's gone forever.