Are you an ass guy? Well, you're definitely not alone! However, like any other sexual activity, grabbing a girl's ass has its rules.
This article explains when is it appropriate to touch a woman's second most intimate body part. You'll learn that your behavior needs to change based on how long you've known the lady, and the level of trust that you've established with her.
Are you ready to discover all the secrets of the female butt?
Grabbing a Girl's Ass when You Just Met
At this stage, it's not always appropriate to touch a girl's butt, let alone grabbing and squeezing it. Also, you should make sure that you have the woman's consent before attempting such a risky move. In some states, groping a woman without her consent is illegal, and might get you in serious trouble!
However, there are actually some cases where touching a girl right away is a good option. Let's analyze the two different possible situations: You've already flirted with her online, or you just talked to her for the first time.
If you have never flirted with her online, build some rapport first
Meeting a girl at a bar or club for the first time? Instead of worrying about how to touch her ass, focus on building a good rapport with her first. To achieve this goal, the dating expert Daniel Adebayo suggests that you ask her "What's something that you really enjoy?"
Adebayo calls this "the golden question" because it allows a woman to open up to you, making the conversation engaging and interesting. Additionally, the seduction coach Tony Depp says that you should always memorize a woman's name during your first few interactions with her.
"The average person is more interested in their own name than in all the other names in the world put together," says Depp. Try to repeat her name as soon as she tells it to you for the first time, so your brain will memorize it. This will show your potential date that you really care about her.
After building enough rapport and trust, start touching her in a non-sexual way. This will help her to get accustomed to your touch, allowing you to progress gradually towards the sexiest spots of her body.
When you touch her for the first time, make your gesture look as casual as possible. For example, you could nonchalantly put a hand over her shoulder. Another great way to break the touch barrier is complimenting her on a piece of jewelry she's wearing, then touching it in a casual way.
From this point onwards, sexier things will follow as a natural step. When you notice that she's comfortable with you touching her hands, arms and shoulders, you can cautiously progress towards a flirty touch. However, remember to do it slowly and gradually.
Apps Dating Experts Recommend to Regular Guys
Whether it's your first real relationship or you have a string in your past there are a few apps that dating experts recommend consistently. These are apps where you can meet great girls that want something long-term as well as those just looking to keep it casual:
Site
Our Experience
Our Rating
Free Trial Link

Best For Relationships

Experience Highlights

Easily the best option for long-term relationships
75% of all online marriages start here
70% of users meet their spouse within a year
In-depth signup and matching process

Try eHarmony

Best For Casual Fun

Experience Highlights

The best way to meet women for casual relationships
Best results for regular guys
Over 60 million active members
Not good for long-term relationships

Try AFF For Free

Great If You're Handsome

Tinder Highlights

Great if you're pretty good looking
Very popular, especially if you're 18-22
Really focused on photos
Becoming more of a dating than hookup app

Try Tinder
If you already got frisky with her on a dating app, feel free to escalate quickly towards a sexier touch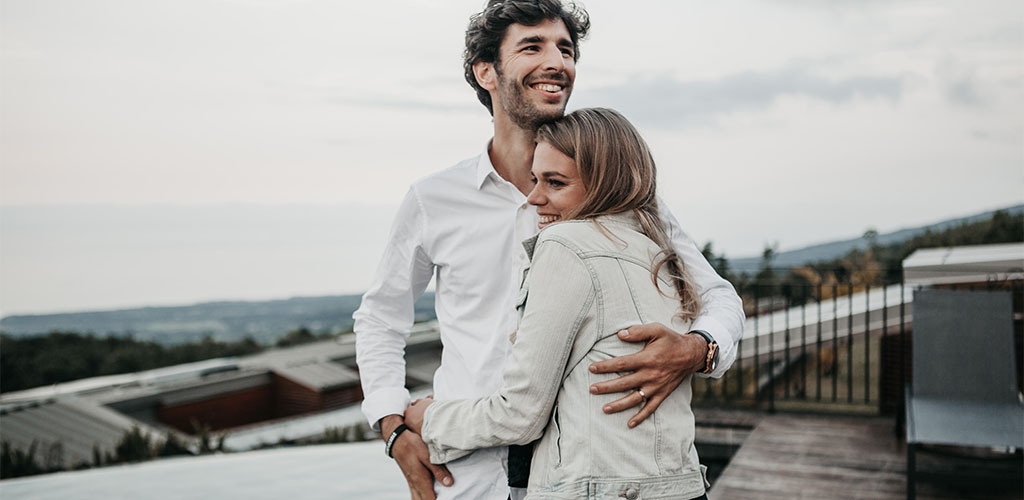 If you met your potential partner on a dating app, and you've been texting her for a while, chances are that you've already told her things that are way dirtier than a simple butt grab. Plus, since she's ready to meet you in real life, you're sure that she's already attracted to you.
That said, you can progress more quickly from the stage where you create rapport to the one where you attempt touching her ass. Spend the first half hour of your date creating trust and good vibes, then start escalating gradually towards the goal of getting physical.
If you notice that she isn't as horny as she was when you sent her pics of your crown jewels over text, stop for a while. Then resume physical contact when she's a little more comfortable, starting from a less intimate stage.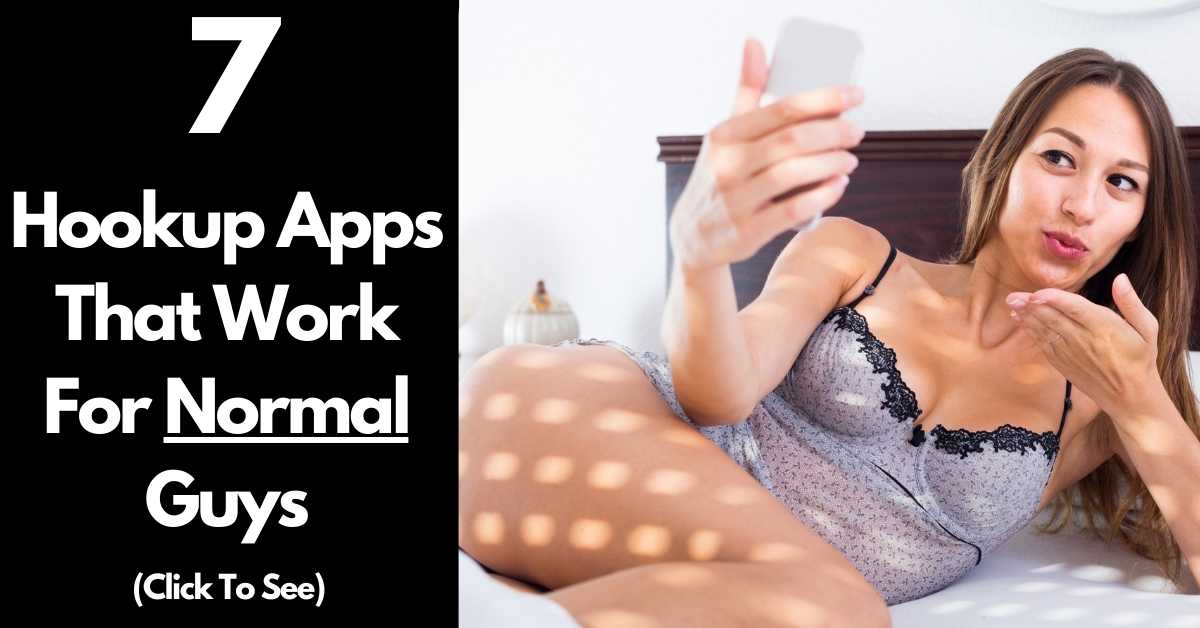 Grabbing a Girl's Ass when You're Dating
When you've been dating the girl for a while, you can start getting physical. Maybe you've already kissed her. Make sure that you have her full consent first, then read our advice to learn how to touch a girl's ass.
Learn the principles of kino escalation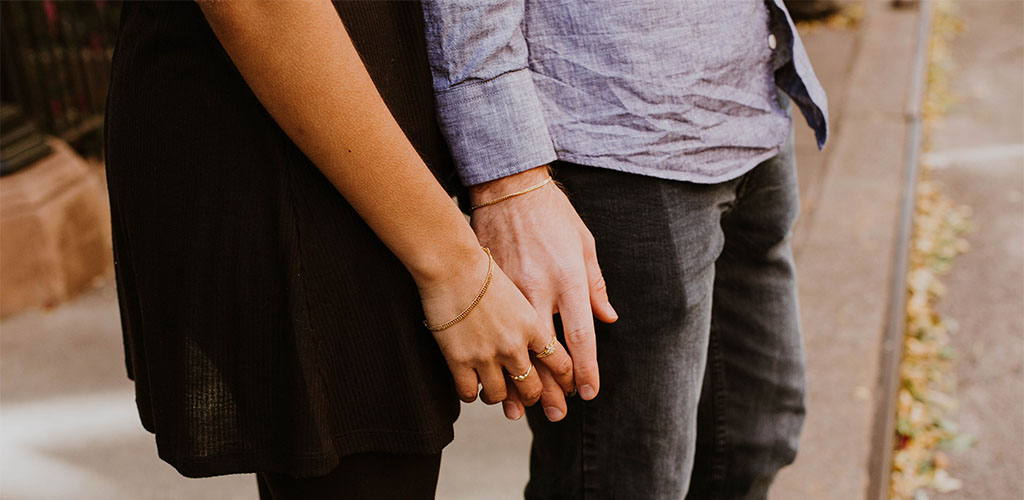 You probably already know that you can't put your hands on a woman's butt out of the blue. That's the reason why most dating coaches recommend a technique called "kino escalation," which focuses on touching a potential girlfriend in a gradual way.
The technique works this way: You start making physical contact with the lady in a friendly, non-sexual way until she's accustomed to your touch. For example, you can pat her on the shoulder or if you're lucky she might touch your shoulder. You can also play games that involve touching, like red hands.
Then, watch her reaction. If she's okay with a friendly touch, progress to more intimate forms of physical contact, like holding her hands, caressing her back, putting your arm around her waist and so on. When she's comfortable with intimate touch, you can progress to the third level of physical contact, which involves sexy things including grabbing the girl's ass.
However, avoid putting your hands on her ass the first time you kiss her. Most women want the first kiss with a guy to be a very romantic moment. They wouldn't be too happy if you can't think of anything but sex.
Compliment her butt to break the ice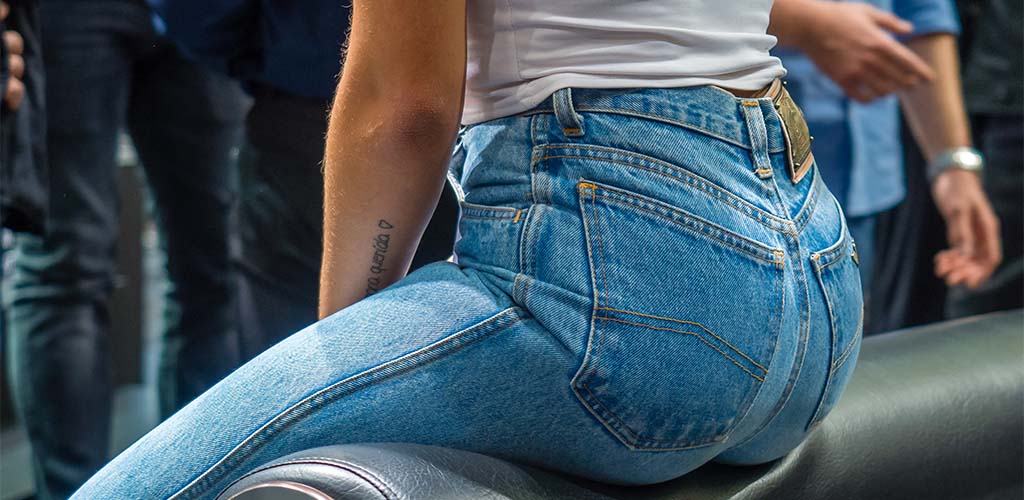 A good way to test the waters before attempting to grope her for the first time is complimenting the beauty of her derrière. "Check her out and then verbally admit or suggest that you would or would like to grab her ass," suggests the seduction expert Hector Castillo.
"She might smile or even tell you that you can if you want. If given the latter, obviously do it. If not, it's still sexual and effective."
Now if you want to be a little bolder and you feel that the moment is right, you can simply say that her butt is very sexy. Then, you just grab her ass in a natural way. Remember that women love when guys praise their beauty!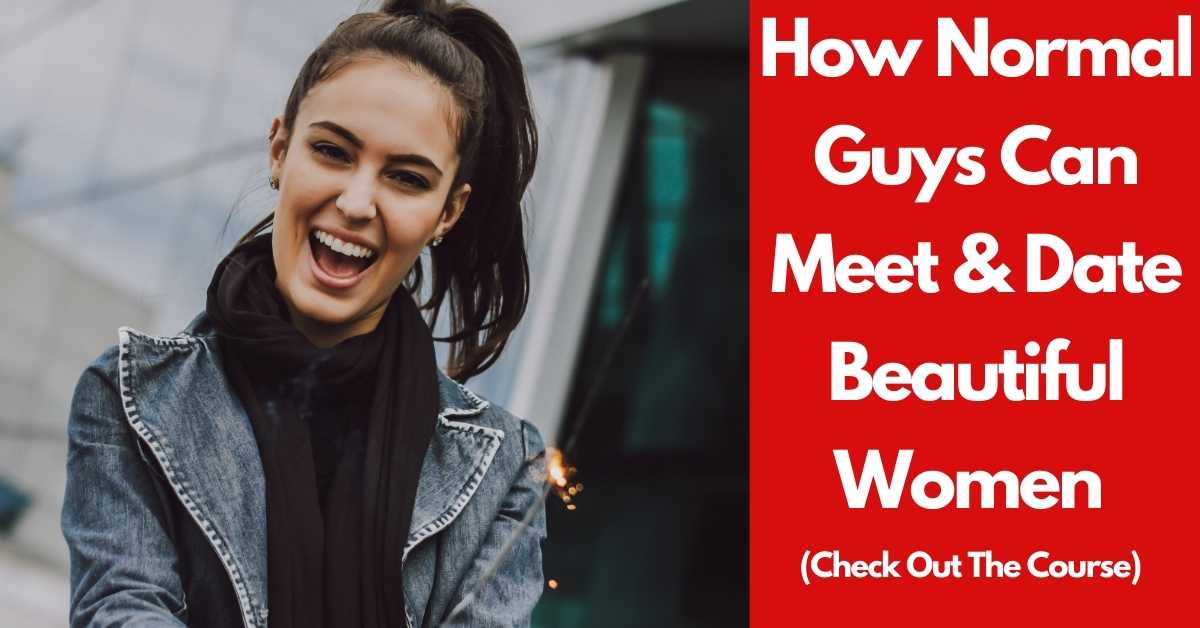 Avoid focusing exclusively on the butt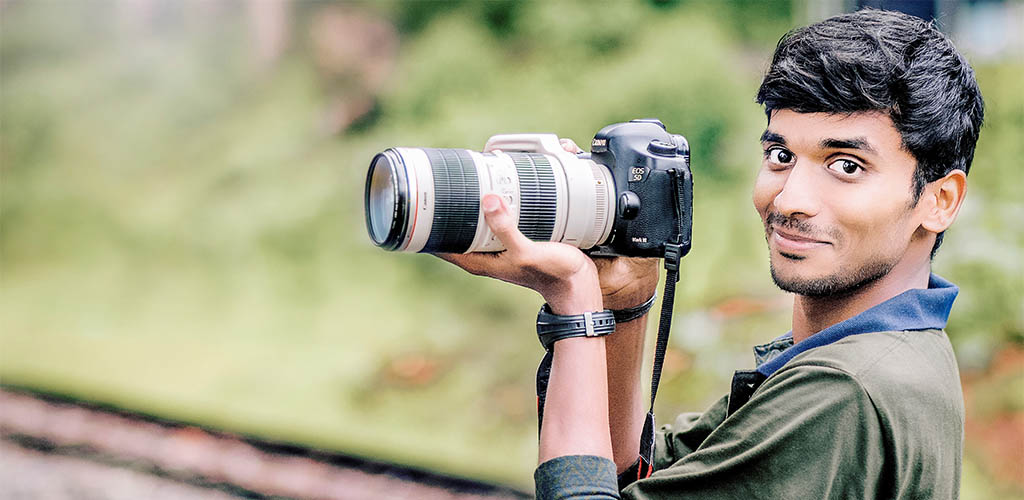 When you're making out with a woman for the first few times, it's important to avoid focusing exclusively on highly sexual parts of her body, like the butt. You don't want her to feel treated like an object, right? That's why knowing how to cuddle properly is helpful.
Feel free to grab her ass if she's okay with that, but remember to give love to other parts of her body as well. "Every square inch of the body is a sensual playground, and many women feel disappointed that so many men focus on only a few corners," writes the journalist and sex counselor Michael Castleman on Psychology Today.
Slowly move your hands from her booty to her back, then caress her arms and shoulders. Also, you can nibble her ears, run your fingers through her hair or kiss her collarbone. Be creative, and you'll drive her crazy without coming across as a perv!
Respect her boundaries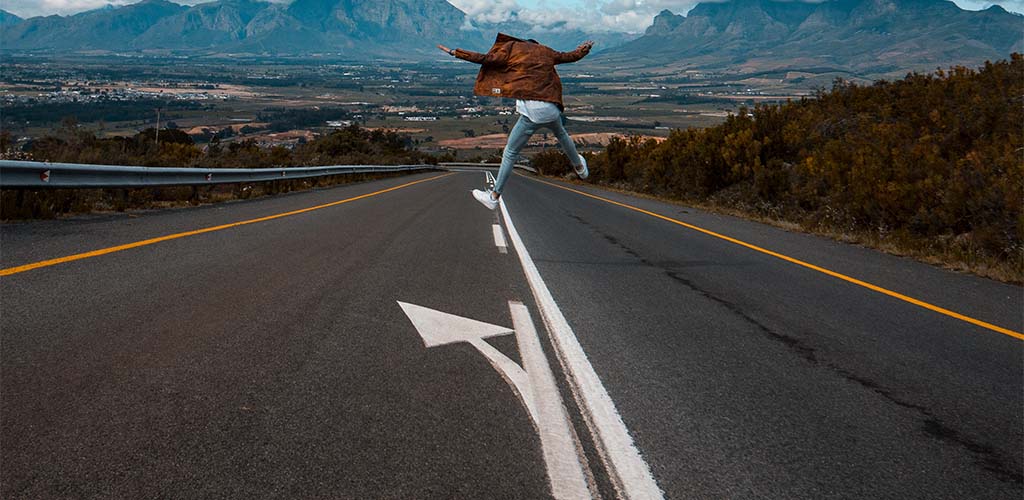 No always means no. Grabbing a girl's ass isn't always a possibility, no matter how much she's attracted to you. Maybe they've felt sexually objectified in the past and now they want to make sure that you're looking for a real relationship rather than just a hookup.
Another reason why some women don't like having their butts touched is the slut-shaming culture. They could simply be afraid that you would judge them if they let you have a handful of ass.
Whatever the reason a lady declines your advances, respect it. Don't act angry, but try caressing her on other parts of her body. Have fun discovering what kind of touch she's comfortable with! Maybe wait for her go signal, such as when she touches your arm.
Grabbing a Girl's Ass if She's Your Girlfriend
Congratulations, you have a girlfriend! As soon as you have her consent, everything is possible when it comes to sexy interactions. Here's some advice about turning your girlfriend on by grabbing her butt. After putting our advice into practice, don't blame us if she keeps asking you for sex!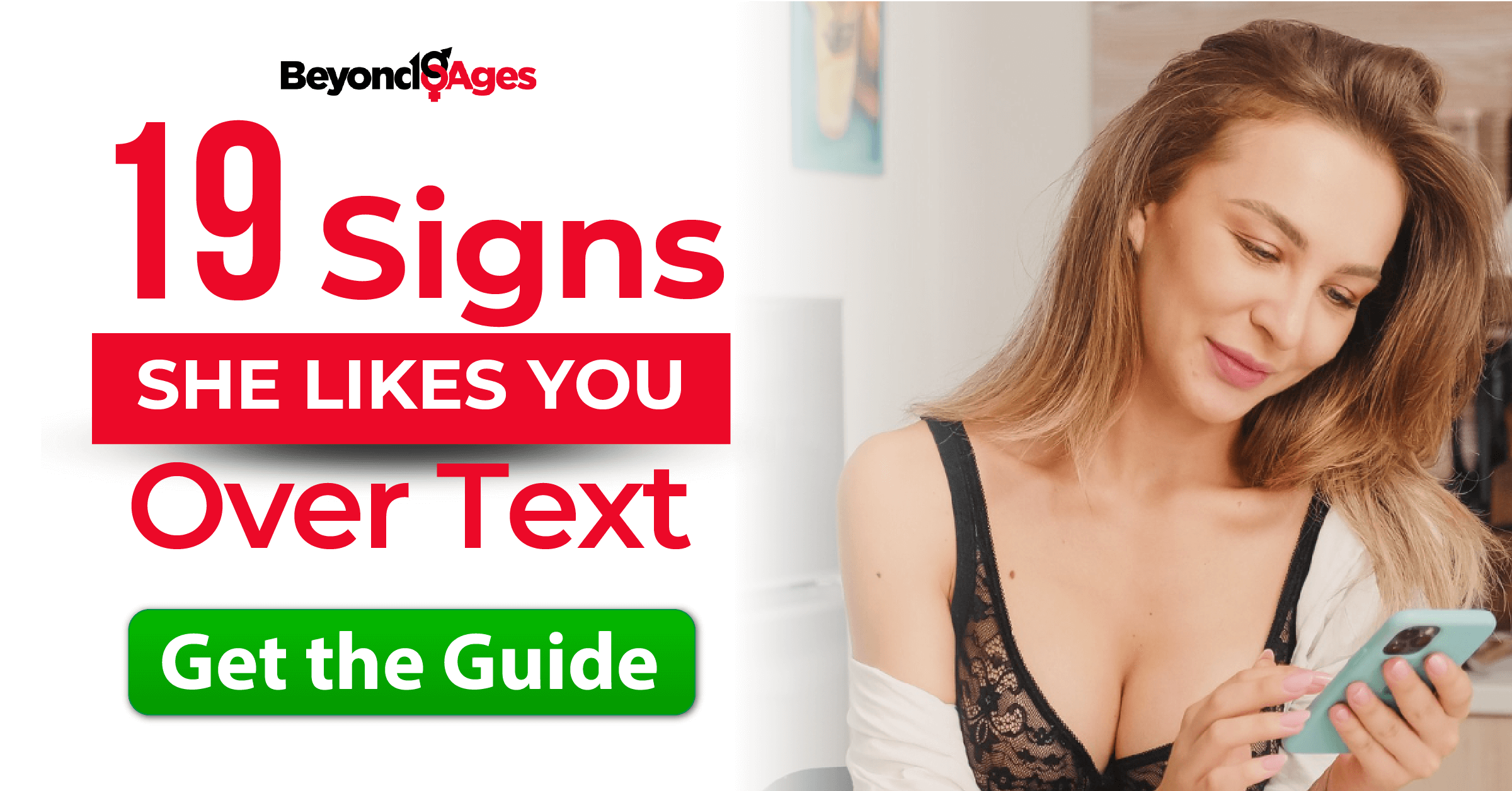 Caress her ass while kissing or during foreplay
When you're making out with your boo, slide your hands all over her body, down to her butt. You can caress her tush over her clothes for a while before moving on to sexier things. She'll get so turned on that she'll literally drag you to the bedroom!
Also, have you ever thought of giving her a butt massage during foreplay? Have her lay on the bed, in total relaxation, and stock up on jojoba or almond oil. Start massaging her shoulders, then slowly progress downwards, until your hands end up on her buttocks. This is one of the most mutually pleasurable ways of grabbing a girl's ass!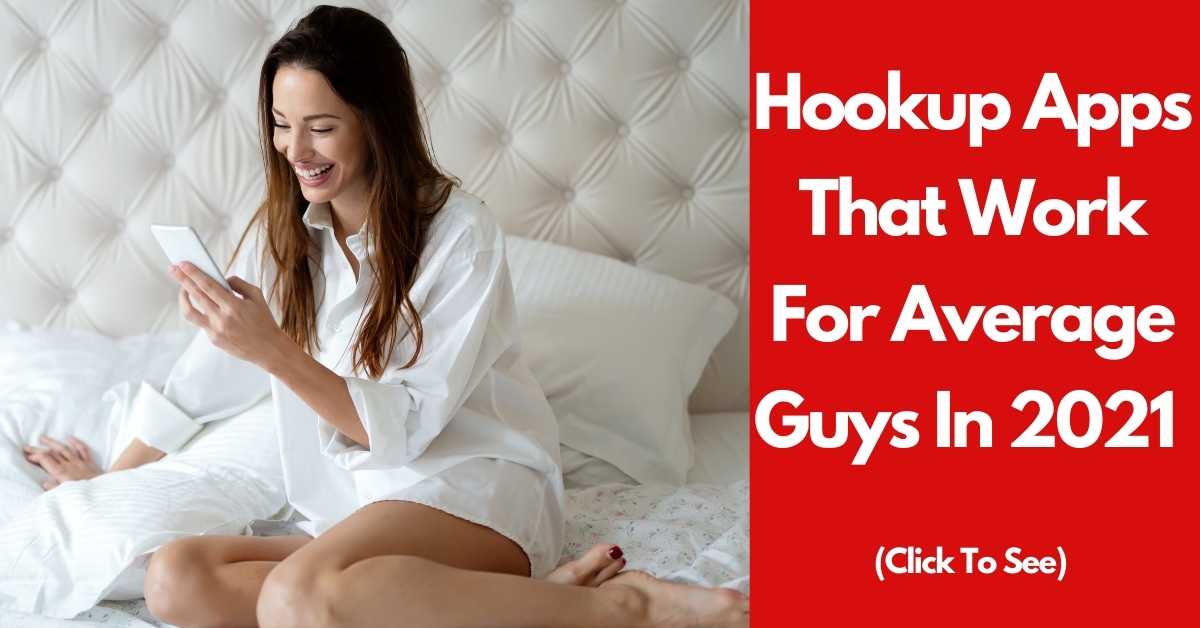 Not all women like being touched in public
Putting your hands on her ass in front of her family or friends might embarrass her rather than turn her on. Plus, many women simply aren't into public displays of affection.
Pay attention to the social context when you want to grab her butt. If you're hanging out in a bar, bring her to a secluded area before grabbing a handful. If you're at a family dinner, you might want to delay any sexy gesture until you'll be back home.
Sometimes excessive public displays of affection, like groping a woman's ass in front of other people, indicate insecurity in a relationship. Make sure this isn't the case for you!
Try spanking her lightly when you're making love
Spanking--it's for grabbing a girl's ass while spicing up your sex life. When you slap your girlfriend's butt, her brain releases powerful feel-good chemicals, like dopamine and endorphins. Plus, spanking can increase blood flow to the genitals, making her lady parts super sensitive. That's why this kinky sex act is perfect for foreplay!
Lastly, trying something new is the key to keep things fresh in the bedroom, no matter how long you've been together. For beginners, the best way to start spanking is cupping your hand on her butt. Then give a very light slap on the fleshiest part of her butt.
Between slaps, don't forget to massage and caress your partner's buttocks to keep her aroused and comfortable. Once you're both comfortable with this kind of spanking, you can use a kinky paddle or even a soft flogger with many tails.
Choose the right position for grabbing a girl's ass during sex
Having their ass slapped or avidly groped during sex is a major turn-on for most women. But in order to do this sexy move, you need to choose the right position!
You can try the classic doggy style, where your girlfriend gets on all fours and you penetrate her from behind. Since penetration is very deep, this Kamasutra classic will help her achieve unforgettable orgasms! Plus, doggy style provides an angle that is perfect for G-spot stimulation.
If she wants to be in control, try the reverse cowgirl, one of the best woman-on-top positions. She will be riding you while you lay on the bed but facing away from you. This way, you'll be able to give her ass a lot of attention!
This is everything you need to know about grabbing a girl's ass, whether you just met her or she's already your girlfriend. You'll never look like a creep, and you'll be able to arouse her in no time.