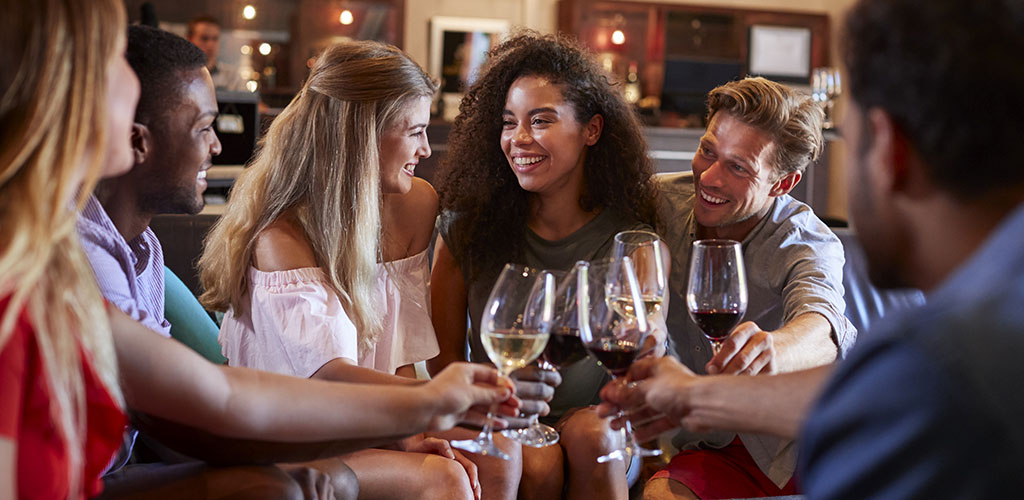 Hooking up in our city shouldn't be too challenging. It's not only the Capitol of Virginia, but there are 230,254 people in our city--it's not like you're stranded in Chamberlayne! We've compiled a list of the best of apps, sites and bars for Richmond hookups. With this guide, you're sure to find Richmond hookups faster than the fall of the confederacy!
We set our own team loose in Richmond and tasked them with checking out local bars and testing out different hookup apps. Their findings were promising.
Your chances of getting laid in Richmond through apps and while hanging out in Richmond's swank bars are nearly limitless. The city's closeness to the coastal beauty of Virginia Beach and the big city hubbub of Washington DC makes it alluring to residents from across the country and around the world. People of different nationalities, educational backgrounds and ages come to learn at Richmond University or Virginia Commonwealth University. And sometimes they also decide to stay a spell.
Scroll through and check out our comprehensive list of Richmond hookup apps, sites and bars, then let us know what you think. If you think we should add a place to our list, leave it in the comments below.
Where Sexy Richmond Hookups Happen (Apps & Hookup Bars)
We'll start with the most useful Richmond hookup apps and hookup bars. Our crew gave each bar high marks on different factors, which we've detailed below. Find out why we gave these Richmond hookup bars and apps two thumbs up!
The art of the pickup is a skill. So if you haven't quite mastered it yet, you should definitely check out our complete video series on how to approach and attract women. When you've got this skill down, finding Richmond hookups will be a breeze.
Rosie Connolly's is Richmond's hookup bar of choice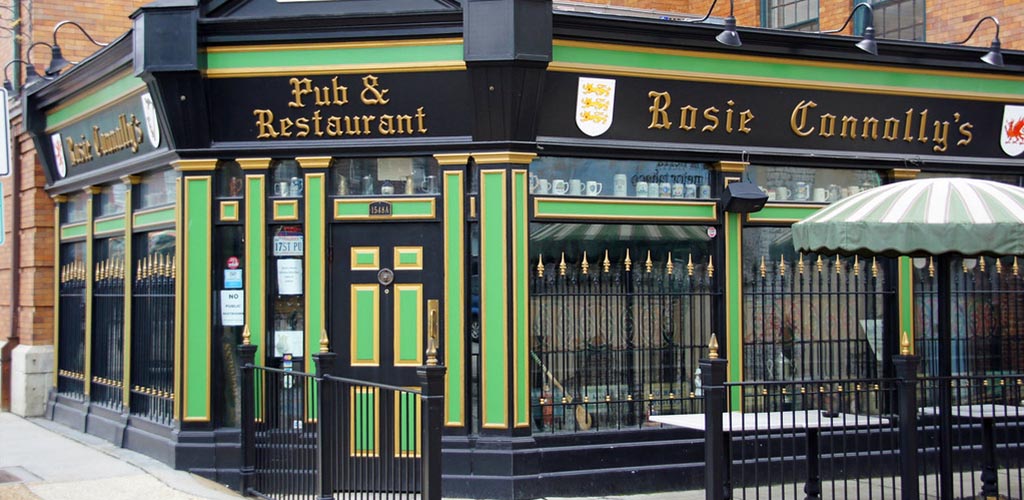 flickr.com
If you're looking for an authentic Irish bar, welcome to Rosie Connolly's. It's the most highly-rated Irish pub in Richmond! It's a hard-to-miss corner bar painted the traditional dark green and accented with lime-green trim. Outside, gold and green striped umbrellas line the outside patio. They also serve up fresh salads, sandwiches and traditional Irish comfort food.
What we like about Rosie Connolly's is the interior decor, the cozy booths, the spacious dining area, and the well-stocked and well-decorated bar. It has a laidback atmosphere and it's an incredible place to have a beer with friends and meet new people.
They have live music and happy hour is from 2 p.m. to 6 p.m., so bring your Irish eyes a-smiling and your A-Game.
Adult Friend Finder is the Richmond hookup site that delivers most consistently (try it free)

For most people, especially guys, Adult FriendFinder is going to be the best site or app when it comes to finding hookups. Tinder is solid if you are one of the most handsome guys around but isn't a really great experience for guys who don't fall into that category.
For most people out there (especially guys) Adult FriendFinder is going to give you the best results and is the first app you should try. You really don't have anything to lose by checking it out and could give yourself a lot of new options. We have seen the best response from women using it and are pretty confident that AFF will help you get laid in Richmond.
We have tested out all the hookup apps in Richmond that you have heard of, and a lot you haven't. And we have had the best success with Adult FriendFinder (we are not all super handsome guys). We think you will too (especially if you want to meet women 30+).
We think that the vast majority of guys will find the most consistent success in finding a hookup on AFF.
It's popular all over the world, not just Richmond. So if you're looking to hook up in a different city, keep Adult Friend Finder in mind. It's been hooking people up for short term love since 2006, and it's one of the oldest and most established hookup sites still in use today.
Each year, Adult Friend Finder makes our list of best hookup apps. And we know that it's our favorite Richmond hookup site. Find a friend with benefits today on Adult Friend Finder!
Try Adult FriendFinder For Free!
Using
this link to Adult Friend Finder's free trial offer
you can check out exactly why so many guys have had such great success finding hookups using it. It really is the best option for most guys that we've found, especially when you're not super good looking.
Quit wishing for a healthy lady and get to Ellwood Thompson's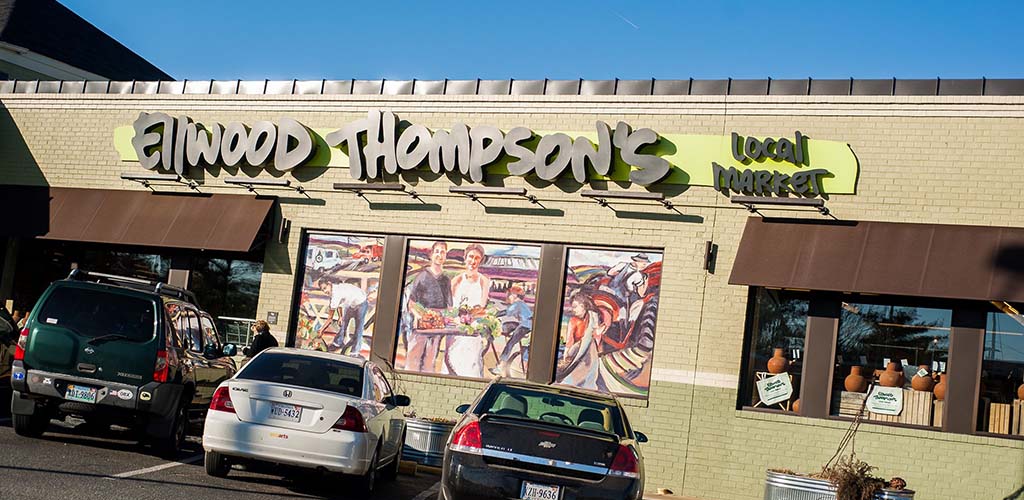 @EllwoodThompsonsRVA
This isn't just an ordinary supermarket—they're responsible to the community and the environment too. At Ellwood Thompson's, they believe in sustainability and encourage the purchase of local goods. They also do their own part by recycling, harnessing solar energy, composting, donating waste and supporting sustainable and regenerative agriculture.
We found beautiful women of all ages at Ellwood Thompson's searching the aisles for groceries or settling down at the hot bar for a bite to eat. So dig your reusable bag out of the closet and make a grocery list or build up your appetite. You've got some shopping to do.
We suggest visiting after working hours and sitting down for a meal at the hot bar. You never know who you'll meet!
The Answer is the best bar to get laid in Richmond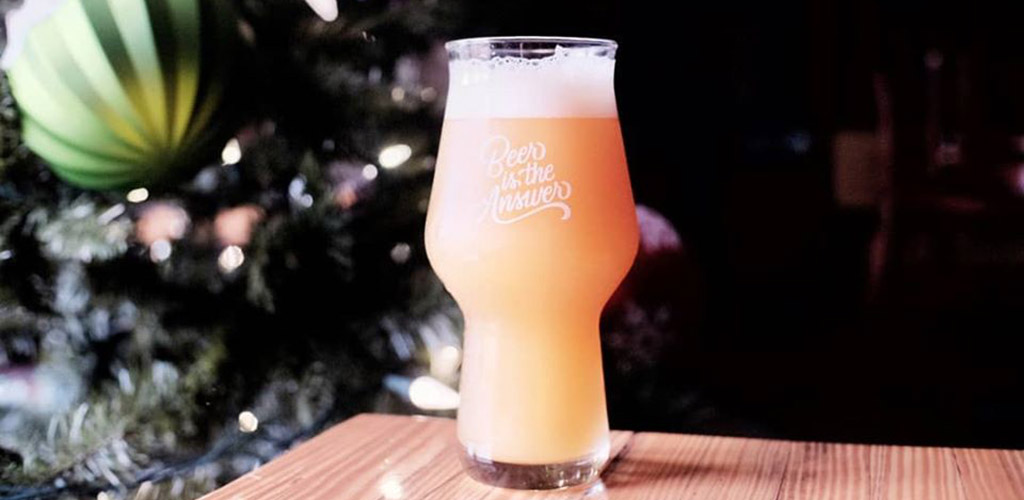 @theanswerbrewpub
It's another one of those pubs that locals adore and is one of the top options for places to get laid near you. The Answer is an eclectic Richmond staple that you hear about but never get a chance to visit. It's an award-winning spot for beer enthusiasts, featuring 56 taps, two bars and a stage for live music. It's owned by An Bui, former owner of Mekong, a Vietnamese eatery that has heavily influenced his menu at The Answer.
There's live music on Monday and hipsters adore this place mainly for the beer experience. And why wouldn't they? Trying the different taps is a treat to anyone who enters the door. And then there are the frozen FrozAns beer slushies.
We recommend showing up on a Monday, finding a perch at the bar and checking out the live music. So mix and mingle with local singles at The Answer and you'll see why we call it the best bar to get laid in Richmond.
Cougar Life can make meeting women 35+ for hookups in Richmond simple (try it free)

There's a difference between the younger ladies and the independent and sexually confident women of Richmond whom we call cougars. On Cougar Life, you can browse through the site and find Richmond hookups that are more hot and ready than pizza coming out of the oven.
Each year, BeyondAges compiles a list of our favorite cougar dating sites and apps. Cougar Life stays on top year after year.
The women on Cougar Life are usually between 35 to 55 years old, and the average man is just a tad bit younger. However, if you're an older man you can still sign up on Cougar Life--just be conscious of what each cougar is looking for. Cougar Life is easily where you can get laid in Richmond.
If you need help getting started with older ladies, then we can help out. Check out our dating expert's tips on how to speak to older women. You might need these tips if you've only ever dated younger women or if you've never used a Richmond hookup site for cougars before.
If you're not ready for online hookups but you'd still like to try to meet someone organically at the pub, we can help with that as well. You can browse through our suggestions of where to meet cougars in Virginia.
Try out Cougar Life today!
Try Cougar Life For Free
Find something hot and get laid in Richmond at Lift Coffee Shop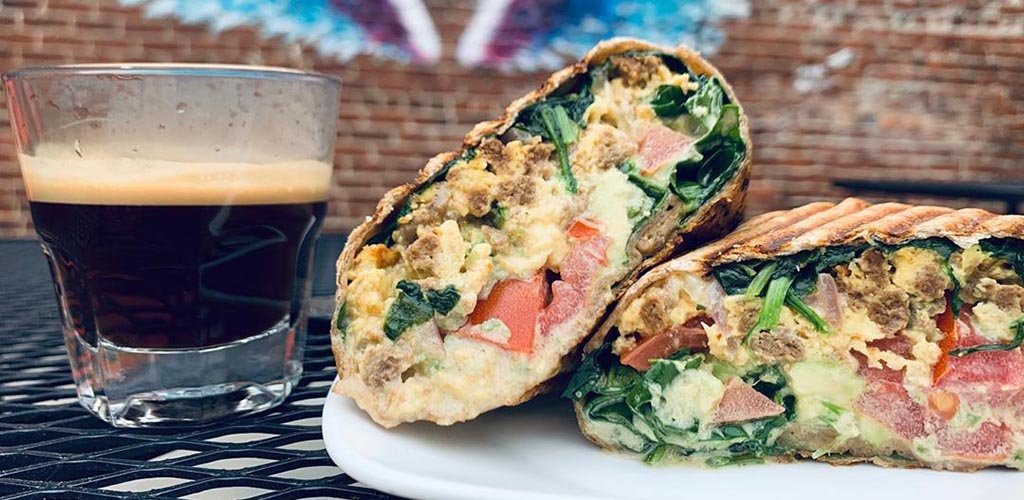 @liftcoffee
Lift Coffee Shop sits at Broad Street near the Richmond Dairy. It's one of those coffee shops where people come to finish a school paper, chat with friends or have a beer or a mimosa (yes, beer and mimosas). They've also got a full breakfast menu, sandwiches, soups, salads and panini.
What we like most about Lift Coffee Shop is how easy it is to meet new people here. Whether you're a student, an artist or you just love coffee, you should wander into Lift. You might find yourself sitting beside someone cute at breakfast or locking eyes as you look up from your computer. Chance encounters and second dates need a place to grow and Lift Coffee Shop provides that.
Check out their website for hours, grab that book you've been meaning to finish and head over to Lift this week!
The Richmond Hookup Bars and Hookup Sites that Are Worth a Shot
Now that we've covered some of our favorites, here are a few more proven Richmond hookup apps and bars:
Siné Irish Pub is a delicious place for Richmond hookups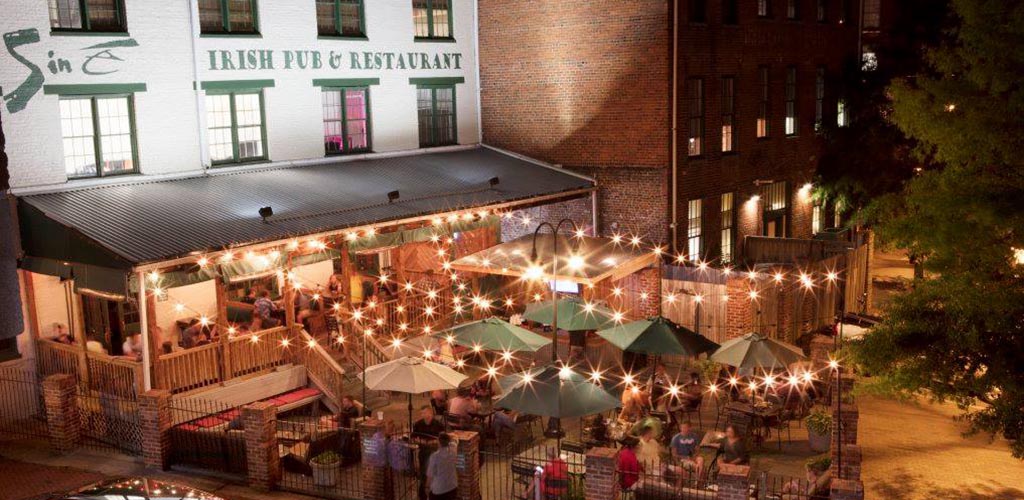 @Sine-Irish-Pub-Restaurant-254613678816
No list of Richmond hookup bars would be complete without Siné! That's Siné (pronounced "shin-áy"). They're in the Shockoe Slip and they're modeled after authentic "city pubs" in Ireland. In fact, their rustic interior was designed and built in Ireland and then transported across the Atlantic to Virginia.
What we liked most about Siné was the interiors, the ambiance, and the food. There's an overgrown family room, authentic Irish Music playing, and Irish food on the menu. Another feature we absolutely love: They've got downtown's only pet-friendly outdoor patio ... with a bar. If a pooch is a part of your family, then bring him or her to Siné and hook up with a hot dog momma
Come to Siné for the chill vibes and the diverse guests who travel from all over the city to sit and enjoy all that Siné has to offer. It goes without saying, if you're looking for an interesting hookup in Richmond, then this should be at the top of your list.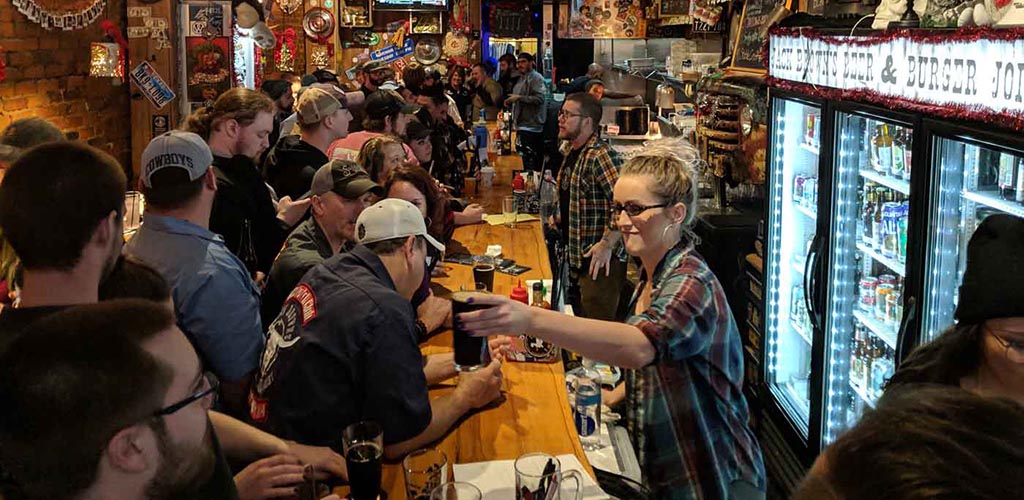 jackbrownsjoint.com
It's a burger bar. What woman would be caught dead trying to hook up at a burger bar? The kind of lady who knows a good burger. The Elvis burger served with peanut butter? The donut burger made with a real glazed donut? If you're a vegan or a vegetarian, then unfortunately, there aren't burger options on the menu for ya.
They do, however, have fried Oreos daily and sweet potato fries. The ambiance is also quite memorable and funky. A disco ball hanging from the ceiling next to used bras? Classic.
They're open Monday through Sunday from 11 a.m. to 2 a.m. It gets crowded, so prepare to get there early and save a seat for, hopefully, whoever you meet.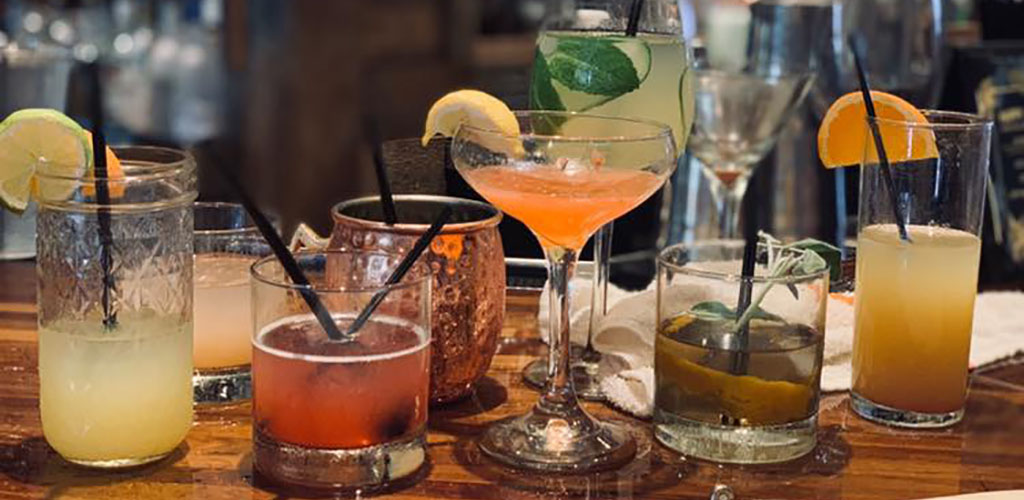 @CaturraGrove
This bar has a warm and welcoming atmosphere, a casual vibe and a killer menu. They've got a fusion of seafood including calamari, mussels, and good-old American food.
Caturra on Grove made the list because it's a slow down from the louder bars and the younger hipster crowds. There's indoor and outdoor seating, a fire pit, boutique wines and artisanal cocktails. It's also popular among Richmond hot mommas. So if you still have trouble hooking up with cougars, check out our acclaimed course on dating older women.
They've got everything at Caturra -- Saturday and Sunday brunch, happy hour from 3 p.m. to 7 p.m., and foxy ladies. What else could you ask for?
The best Richmond's hookup app for youngsters is Tinder

You've been to the Candy Bar and the Daddy Rabbit's, but there are rules at those places. No touching (at least not for a few more bucks). Maybe you're on a business trip and you're just looking for some action. Or maybe you're just lazy and don't feel like going through the trouble of dressing up and going out. Well, sir, bust out your phone and download Tinder. It's the best hookup app for Richmond.
Keep in mind: Tinder ain't for prostitutes. These are real women who still want respect. So if you're a hot guy, you're kind and you're funny--you know, a top-notch package?--Tinder is where you can get laid in Richmond. If you're not sure you can send a respectful or funny message, you have options. You can check out Ash Wright's tips for flirting on Tinder or you can head back to Rabbit's.
Get ready to get it on, on Tinder.
Try Tinder For Free
The Cask Cafe is a chill and cozy place for the classic southern hookup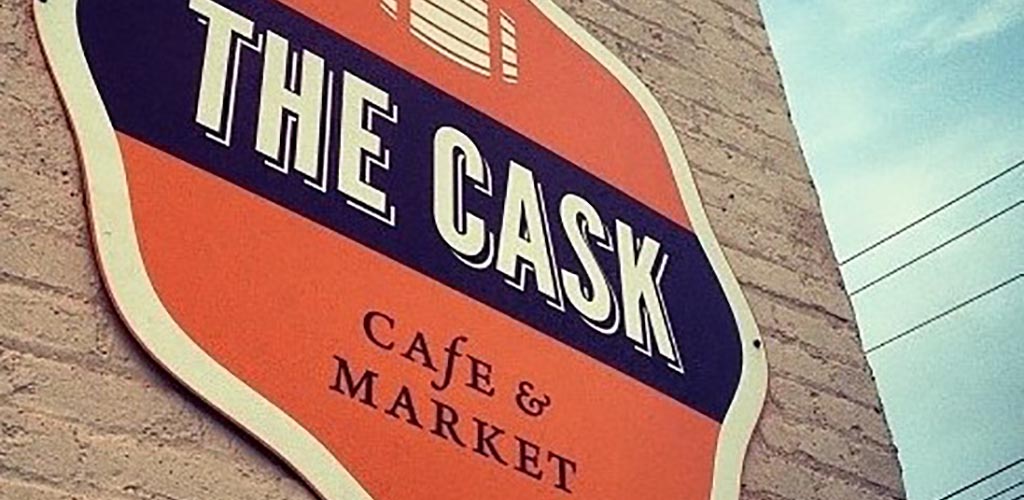 @The-Cask-Cafe-441580335919100
The Cask Cafe & Market is where upscale meets casual. There's an assortment of artisanal cheese and meat boards, panini, and sandwiches. They've also got a full menu and delicious beers on tap.
We liked The Cask Cafe because it's been reviewed and featured in numerous online and print magazines. Everyone agrees it's an awesome place to chill with a cheese platter and a glass of wine. If you're looking for a classy lady who enjoys a good brew and--even better--a nice, thick sausage, then you'll love The Cask Cafe.
Read up on their positive reviews and impress the ladies with your knowledge of their ales and spirits. It's also a great place for date night or a double-date night. You can order a few items and share them over lightly-drunken conversation.
The Cask Cafe has a happy hour from 3 p.m. to 7 p.m., Growler Hour from 5 p.m. to 6 p.m., and Kick the Keg every Tuesday. What's not to love?
If you liked this check out these other great spots for hookups: