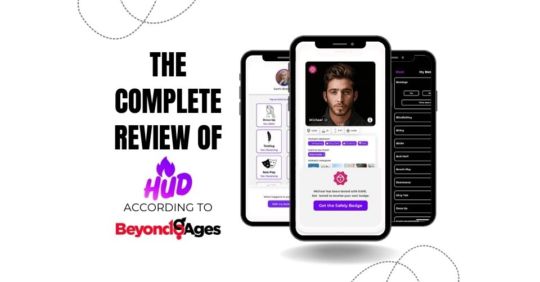 I'm guessing that you've already read a few different Hud reviews by now but still can't make up your mind about it. Almost all of the reviews you see online for it has been written by people that spent about 20 seconds using it and it's almost impossible to find anyone's experience with their paid features. Fortunately, after spending several weeks using both the free and paid versions I'm ready to share my review of the Hud app.
Hud popped up in early 2018 and has been gradually growing in popularity since then. I can tell you straight off is that Hud is not a scam site. Still, does that mean it's worthwhile? We'll get to that in a moment.
Any time we're dealing with hookup sites you've got to be careful. There are only a handful worth using, especially for guys, and lots of new sites popping up that end up being big time wasters.
First, a quick rundown on the process I use each time I review a dating app.
How I Reviewed Hud And Why It Matters
The Beyond Ages team and I have reviewed over 100 different hookup sites and apps by now. We take the time-consuming and expensive approach to these reviews in order to really understand if they're worth using and who will have success using them. Nobody else does reviews like this and most reviews you see are written by professional writers who haven't used a dating app in their lives.
We're different when it comes to our HUD review.
The HUD review process
I'll always start with as much of a blank profile as the app allows

– No photo, no bio text or other information, unless I'm forced to in the profile creation steps.
I'll leave it empty for a couple of days to see if I get any messages in my inbox – No real user will ever contact a blank profile so if I get messages during this phase, I know I'm looking at a scam app. At the very least, an app that lets scammers run rampant.
I'll fill out every detail of my profile and start using it daily for a week – This gives me a feel for the user base, how to actually use the app and whether or not it's possible to have real conversations as a free user. Usually, I'm aiming to set up dates, but I can get by with just exchanging contact info with my matches.

After my week as a free user, I move on to using it for several weeks with a paid account

– Now it's comparison time — does my premium account give me any tangible advantage? More matches, visibility or conversations?
I send out dozens of messages that work well for me – I send messages to women of all kinds
I do my best to set up as many dates as possible from the conversations I started – I followed up consistently using tried-and-true techniques that we teach that have led to hundreds of dates for me personally
Comparison time – I then compared my findings to those from the 100+ other dating and hookup apps we have recently reviewed to understand where WellHello stands
All in all, this process works nicely and I end up with a detailed understanding of what the app is like to use first hand. That means a better review for you and a lot of low-quality apps avoided.
Hud Dating App Review — The Complete Rundown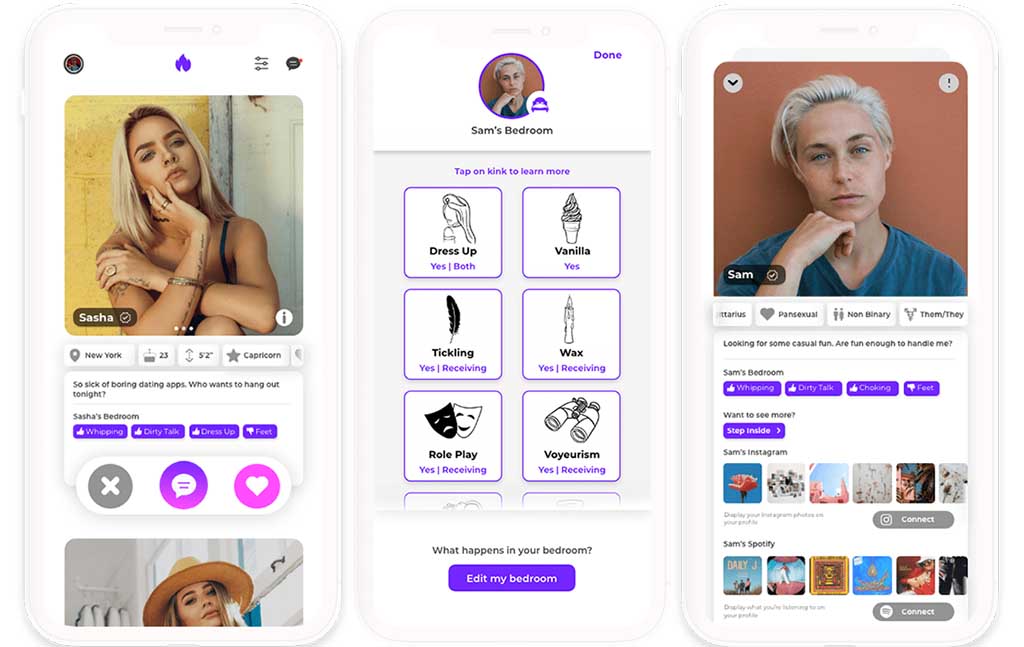 Time to start talking about my experiences with this app. First up, a comparison of the HUD app against AFF. As the hookup app where regular guys tend to get the best results with women, it's ideal to compare against. When you know how something compares to a top-end app it makes it much easier to make a decision regarding which app you should try first.
It never hurts to try both out and see for yourself but you only have so much time to spend looking to meet other people. We're just trying to help you avoid the worst and start with the best so you can see results fast.
Overall

Our team rates each site objectively based on many hours of independent research, the features each site offers, and how it compares with other sites. The ratings are the opinion of our editors and their extensive experience.

5
9.5
Quality of Women

Our opinion of how attractive the typical woman is that uses this site and how easy they are to connect with compared to other sites.

4
9
Popular

How many people are using this site to actually meet people compared to other sites.

2
9
Usability

How easy is this site to use and how quickly can an average person begin meeting people compared to other sites.

9
10
Privacy & Safety

Does this site take proper precautions to safeguard its members, their identity, and their data.

9
10
Effective

Our opinion of how easily an average person will be able to achieve their dating goals with this site compared to other sites.

1
9
Value

Will the time and money spent using this site pay off for an average person based on the opinions and experience of our editors.

1
10
Our Recommendation
Clearly, AFF (which has a great free trial) is the winner here. In fact, with an overview like that, I can think of a long list of better options than the Hud app. It's not that the app is dangerous, it's just boringly quiet which is a shame. The idea behind it all is appealing and has a lot of potential.
Great features, but hardly any users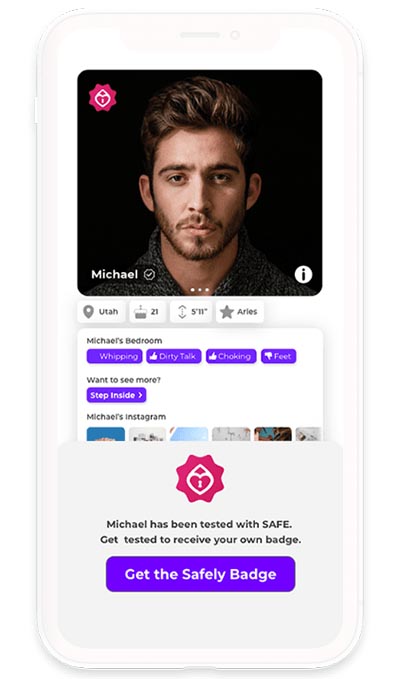 Most apps these days are so basic that it's exciting to see some features that stand out. In the case of the Hud app, which is primarily a hookup app, I found some interesting features that would have been useful:
The Hud Bedroom: this is where you can share a ton of information about yourself ranging from the basics (e.g. height, smoking, drinking, etc.) to kinks (e.g. bondage, tickling, etc.).
SAFE Integration: you can show a verified STD Safety Badge on your profile. This is something that should probably be more common in hookup apps.
Alongside that, Hud functions much like Tinder where you tap the heart icon on a profile you like and the X icon on a profile you're not into.
It's no match for AFF
In essence, during out Hud review, we've learned that it may have been a pretty good hookup app at one point, but it's pretty quiet now. I got zero matches, and it's not from a lack of trying! I usually get a decent number of matches on other more popular dating apps. I also noticed that I quickly ran out of matches after seeing just a handful of profiles.
This is thankfully not a problem on AFF, one of the most consistently reliable hookup sites I've tried. While it's been around for nearly two decades, it still maintains a sizeable, active userbase. Finding people to talk to and eventually meet up with is always easy on AFF. And since it has a ton of users all over the world, even users in smaller cities can still find hookups.
While the Hud dating app has some cool features and an attractive interface, it's ultimately useless because of its lack of users. This is why we recommend you try the AFF free trial instead.
Positives and negatives of HUD
Despite my low ratings for the app, there are a few positive things I encountered during my HUD review.
An intuitive interface
A broad, inclusive concept
No signs of scam or spam activity
I managed one conversation in two weeks. One match.
Overall low-quality profiles
What the Hud dating app is all about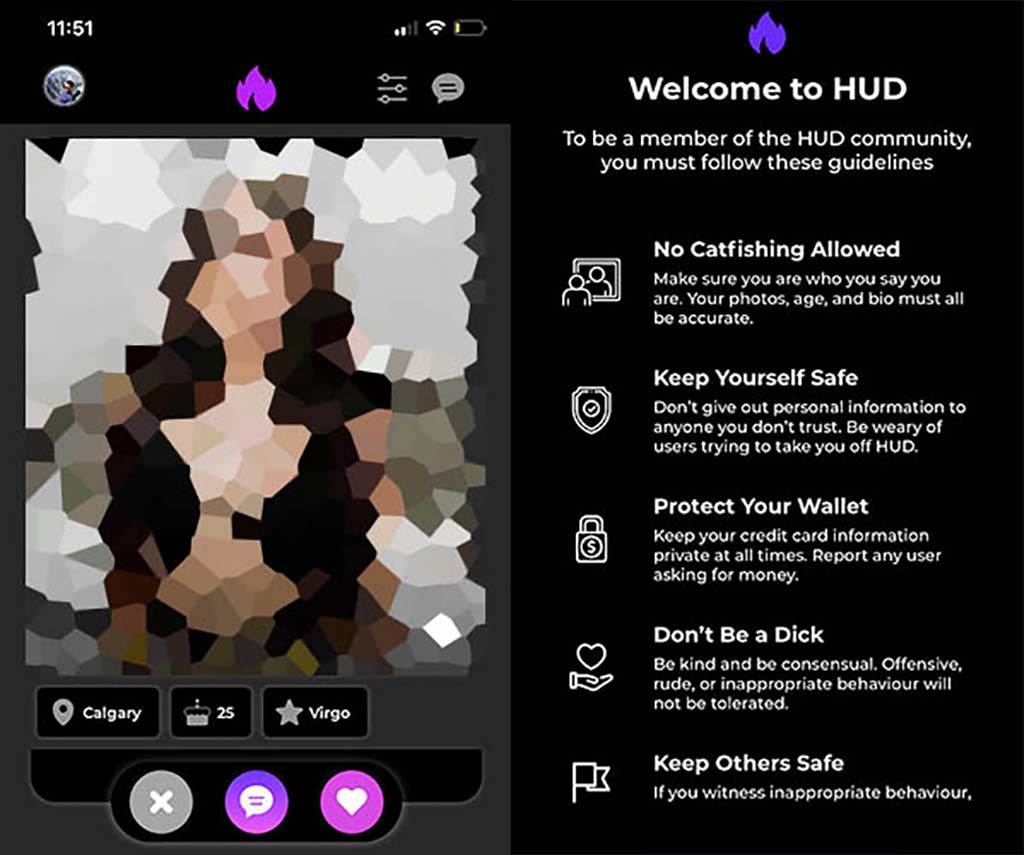 Positioning themselves as the "#1 Hookup & Casual Dating App," their purpose is pretty clear. While they're not against people finding love, they're really here to make hookups happen.
From the sign-up process to the info you see while swiping, the HUD dating app is all about getting straight to the point and I like it.
In terms of actually finding people, it's a very familiar interface. You're presented with a stack of profiles and you indicate whether you like them or not. While you can't swipe left and right like most of the competitor apps, you tap the heart or X icon to indicate yes or no. If you both "heart" each other, it's a match and you're free to start chatting.
With a free account, you can use basic filters like age, gender and distance. If you upgrade to a paid account you have so many more filters to choose from including their sexual preferences and kinks.
It's a real shame this app is so quiet.
The Top Alternatives To Hud For Hookups Actually Recommended By Dating Experts
If you're ready to get some real results with women you need to be on the right apps. Most guys really screw this up and waste a ton of time on an app that is never going to work for them. These are the best options right now if you're looking for something fun and casual:
Site
Our Experience
Our Rating
Free Trial Link

Best Hookup Site Right Now

Experience Highlights

Top option for local hookups by far
Best results for regular guys
Over 60 million active members
The design needs an update

Try AFF For Free

Great If You're Handsome

Tinder Highlights

Great if you're pretty good looking
Very popular, especially if you're 18-22
Really focused on photos
Becoming more of a dating than hookup app

Try Tinder

2nd Best For Most Guys

Experience Highlights

2nd best option to find hookups
Attracts an older crowd than most hookup apps
Pretty popular
Solid free trial

Try Passion
Your Hud "bedroom"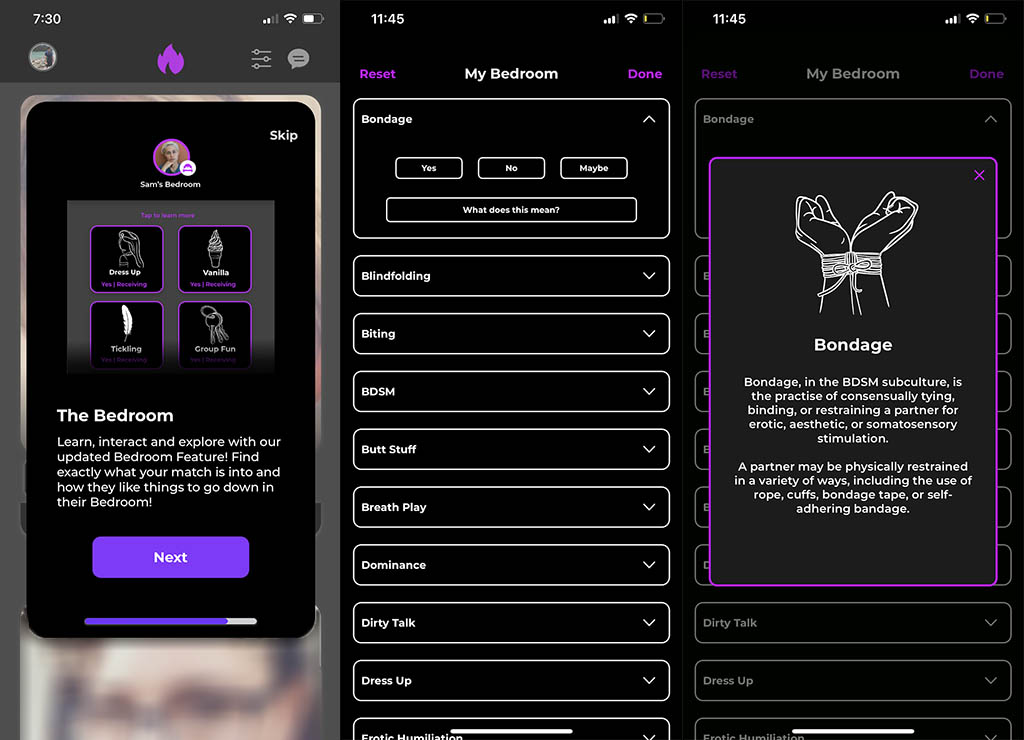 The one positive thing I also noticed during my Hud review is the profiles. Profile setup for Hud is a bit more involved than you might expect from a hookup app. You start off with fairly basic things like height, whether or not you drink, smoke or do drugs. After that, things get a little more personal.
Once you hit the "My Bedroom" section of the setup, you have a list of sexual interests/kinks to choose from. There are so many options to choose from and the first few are visible in the screenshot below.
For example, you can answer if you're into bondage and whether you like to give, receive or both. It's the same for all relevant options in the list. Although this is an optional part of the setup process, I'd recommend doing it if you're going to use Hud. Ultimately, the more info you provide about yourself, the more likely people are to pay attention.
SAFE integration
This is something I'd never even considered in a dating app before and it's a great initiative. SAFE offers cheaper STD checks and integrates with Hud. That means you can show a verified "STD Safety Badge" on your profile too.
Especially for a hookup app, this is an excellent idea and I'd love to see some of the other major brands pick it up too.
Adding profile photos was a nightmare
To make sure people are using quality profile photos, the Hud app has an automated system that checks over your photos and rejects anything that doesn't meet their requirements.
For me, that meant about half of my usual photos were rejected. Not because they're actually bad but because it must have tripped something in their automated tool.
I have a set of quality, current profile photos I use for my accounts. They're all pics of just me and a mix of face, upper body and full body photos so people can see what I look like. The only ones it seemed to be happy with were the face and upper body pics.
Although I understand what they're trying to do, I personally appreciate full-body photos in a profile. It gives a far better idea of what someone actually looks like and leaves no room for creative angles to mislead you.
A great concept but not enough of a user base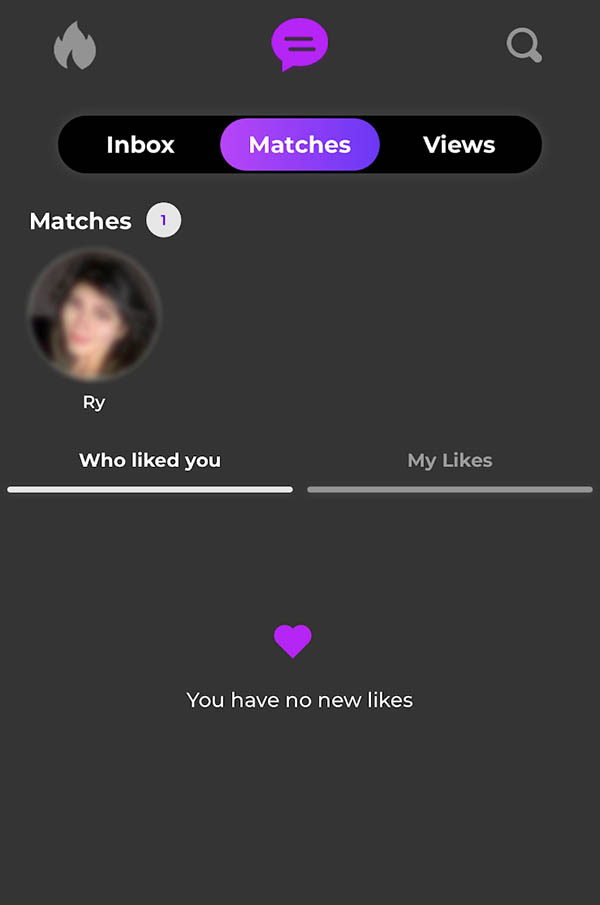 This is something I've come across with a few legit websites and I hate to see it — a legitimate website with a great concept but just not enough users for me to stick with it.
I like the fact that it's openly a hookup app. I think the idea of showing your "bedroom" preferences right from the profile stack is great. Letting you filter by those kinks is even better. With a bit of work, even the profile photo filtering system could be a big step in the right direction.
Having to set my range to hundreds of miles to have a conversation mitigates all of these positives. One caveat I will offer here is that maybe, just maybe, it's dead in my city. If you live in a large city like LA or NYC you might have better luck. If that's the case for you, Hud is a great option and you should sign up for premium.
A paid membership didn't help at all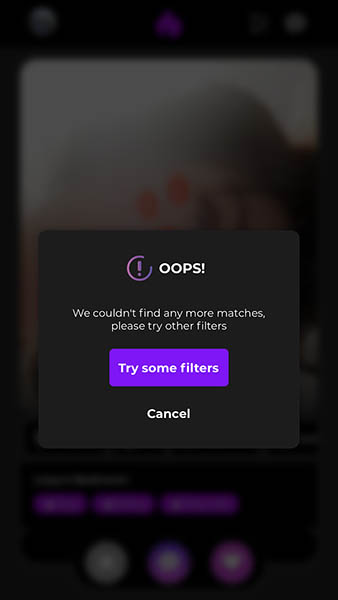 The Hud user base was so limited that I didn't find any difference at all in moving to premium. I mean, it's all good and well to be able to message users without matching or to get unlimited swipes but if there are only a handful of women in my area, what's the point?
Paying for a premium membership will give you:
Unlimited messages
Advanced search filters
The ability to see who has viewed your profile
Unlimited location changes
Unlimited potential matches on your feed
Unlimited "rewinds" if you actually tap "X"
Read receipts for your in-app messages
If they can find a way to bring more users to their platform, I'd say the paid membership is absolutely worth the money (if for no other reason than to support the developers).
Hud Review: Frequently Asked Questions
Got some burning questions about HUD that we weren't able to answer above? Here are some FAQs to help you out.
What is Hud?
Hud is a hookup dating app designed to match people with similar sexual interests. It's very inclusive no matter your gender or sexual preferences and lays your cards out on the table.
Who actually owns Hud?
Hud is owned by HUD Studio Limited, a company registered in New Zealand.
How can I contact Hud?
Hud has a contact form that you can use to send in issues, questions and feedback.
Is Hud real?
Yes, Hud is a real dating app, though it's not as active as other more popular sites.
Is Hud legit?
In the time I was using Hud, I saw no evidence that anything fishy was going on. The one user I got to interact with seemed entirely legitimate and that was it.
In terms of your credit card staying safe, payment is made via Apple or Google, so you're protected there too.
Is Hud a scam or fake?
No, Hud is not a scam.
Is Hud safe?
Yes, Hud is an app that's safe to use.
Does Hud really work?
The short answer, sadly, is no. It's a legitimate app but lacks an active user base. In a few weeks, I managed one short conversation. Hardly inspiring.
What are Hud alternatives?
While Hud is a safe, legit site, we would recommend other options. We've compiled a list of the best dating apps and sites for finding hookups.
How does Hud work?
Once you have a Hud account, you're presented with a stack of profiles and you indicate whether you like them or not. While you can't swipe left and right like most of the competitor apps, you tap the heart or X icon to indicate yes or no. If you both "heart" each other, it's a match and you're free to start chatting.
Is there a Hud app?
Yes, Hud is primarily an app.
How much does Hud cost?
Hud Premium access only has one level, although it gets cheaper the longer you sign up for it. Below are your pricing options right now.
1 Month: $24.99
3 Months: $16.66/month or $49.99
6 Months: $11.67/month or $69.99
12 Months: $16.67/month or $199.99
How can you use Hud for free?
You can access all the features of Hud for free. However, with a paid membership, you can use more filters, see who viewed your profile and view unlimited profiles.
How do you search on Hud?
Being an app, there's no real "search" function. Instead, you're shown a stack of nearby profiles. Presumably based on a proprietary algorithm, you can filter the results down to suit your preferences.
As a free user, you can control filters like age, gender and location. If you upgrade to a Premium account, you can go much deeper than that. Since Hud gives you the option to identify your sexual preferences, you can also search by this.
If you're looking for someone that's into specific things, upgrade to a Premium account and filter to show only those people.
Can you send messages for free on Hud?
Yes, you can send messages for free on Hud.
How do you cancel your Hud membership?
Signing up for a paid membership is done through your Apple/Google account. So, to cancel that subscription, that's where you need to cancel it too. Just follow the steps below for your device.
Hud on iOS
Open Settings
Tap your name at the top
Tap Subscriptions
Tab the subscription you want to manage
Tap Cancel Subscription
Hud on Android
Open the Google Play store
Tap Menu
Tap Subscriptions
Select the subscription you want to manager
Tap Cancel Subscription
Follow the steps from there
How do you delete your Hud account?
Deleting your Hud account is simple, just follow the steps below. Note that deleting your account doesn't automatically cancel your subscription! See the instructions below to do that separately.
Open the app and tap your profile photo in the top left corner
Tap the gear icon for Settings
Scroll down and select Delete My Account
Select whether you'd like to disable (temporary) or delete (permanent) your account