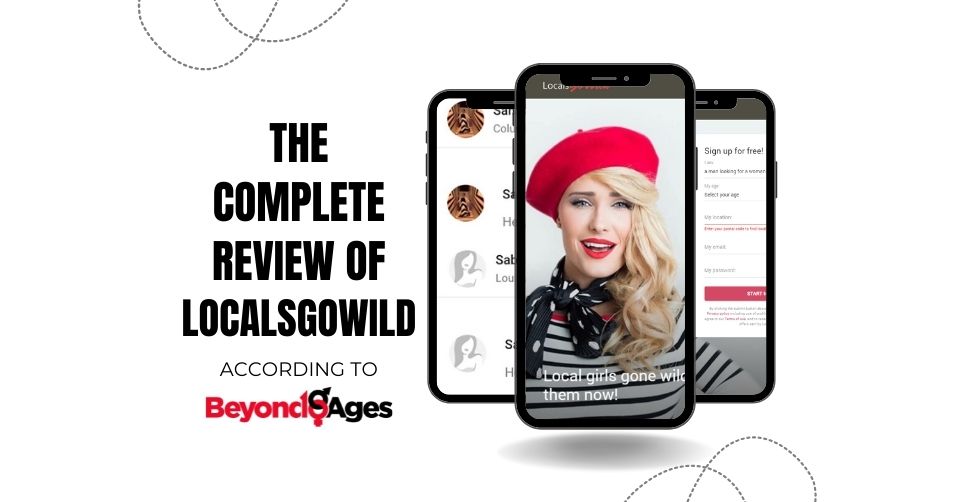 In this LocalsGoWild review, I'm bringing you the results of hours and hours of extensive effort and testing using the site and exploring its specific features and hefty number of drawbacks. When it comes to online dating, legitimacy is the name of the game. You don't want to waste your time and money on a site that isn't going to get you the results you want—or, in this case, even connect you with real human beings.
There are innumerable dating and hookup sites out there for you to use, but with the abundance of choices come the inevitable scam sites that you need to watch out for. When considering a paid membership to any dating or hookup site, you need to be on the lookout for how far your dollar will go and which sites to avoid.
If social distancing has shown us anything it's that using dating sites and apps is critical to anyone who is single. Such a big percentage of relationships are starting online now that you just can't avoid it and expect to get decent dating results. There are a lot of bad sites out there but we've also found a handful of great ones that just plain work.
How we reviewed LocalsGoWild.com
In order to give you the full picture of what Locals Go Wild has to offer we spend several weeks
using both the free version of the site as well as paying the $19 for a monthly membership
. This allows us to give you an honest opinion of what you can do with and without shelling out a little cash.
During our time using Locals Go Wild we sent over 50 messages to women of various levels of attractiveness and diligently reply to every message that we received. It can be very difficult to tell how good a site is without spending the money and the time to actually try and meet up with a lot of women.
We wanted to be fair in our review so we gave a real effort when trying to meet women on this site. This wasn't just a quick look.
Now let's dive into what we found in our LocalsGoWild review while actually using it. If you are at all interested in this site you need to read this before signing up!
Our Complete Review of LocalsGoWild.com
To start things off let's look at a quick overview of how Locals Go Wild did using the criteria we use for all of our site reviews. We also like to compare sites to the top quality sites out there for context. In this review, we compared AFF (which you can try for free here), possibly the best site for actually meeting women for casual fun, with Locals Go Wild.
Overall

Our team rates each site objectively based on many hours of independent research, the features each site offers, and how it compares with other sites. The ratings are the opinion of our editors and their extensive experience.

3
9.5
Quality of Women

Our opinion of how attractive the typical woman is that uses this site and how easy they are to connect with compared to other sites.

2
9
Popular

How many people are using this site to actually meet people compared to other sites.

3
10
Usability

How easy is this site to use and how quickly can an average person begin meeting people compared to other sites.

8
9
Privacy & Safety

Does this site take proper precautions to safeguard its members, their identity, and their data.

1
9
Effective

Our opinion of how easily an average person will be able to achieve their dating goals with this site compared to other sites.

1
9
Value

Will the time and money spent using this site pay off for an average person based on the opinions and experience of our editors.

1
10
Our Recommendation
After spending a significant amount of time exploring the site, reviewing profiles, and messaging dozens and dozens of women I would very simply not recommend using Locals Go Wild, especially shelling out for a paid membership. The return on your time and money just isn't anywhere close to the best options out there.
My top three reasons why you should avoid LocalsGoWild: 
This site is covered with sketchy ads
One of the most obvious red flags you will find with dating sites is when they are advertising other dating sites. Legitimate companies just don't advertise for their competitors.
In our review of Locals Go Wild we found a lot of low-quality ads and a lot of ads for other sites. It is pretty obvious that they are not making a lot of money from actually operating as a dating site but instead convince people to join and just advertise other sites to them.
Lots and lots of fake messages
One of the most common ways for low-quality sites to trick people into signing up for a paid membership is to send new members fake messages from hot women. It looks like a woman is interested in you but you have to pay for a membership to respond.
It's only after you pay for a membership and respond that you find out that the message was fake and everyone who signs up gets them. Even when you have a completely blank profile.
Any site that does this is going to be a complete waste of time.
At this point, you can pretty confidently write off Locals Go Wild and move on to a legit site like AFF. If you actually want to get some results, especially if you are not super handsome, they tend to be the best in most places since they have over 60 million active members. That gives you a lot of options! Check them out for free with the links below.
If we haven't scared you off yet you probably want to hear more about the specifics of what we found. Here are the main positives and negatives we found in our LocalsGoWild.com review:
Easy to navigate
Search is straightforward
Profile setup is quick and easy
You need a paid account to do anything worthwhile
Very few real women
Fake messages galore
Lots of spam and fake profiles
No responses from real women
If you take some time to simply browse the online profiles with a free account, there is definitely some effort put in to try and legitimize Locals Go Wild. There are a variety of backgrounds, job experiences, and levels of attractiveness when browsing the available thumbnails. But, this seems to be a cover for the fact that it appears there are extremely few real people on the site.
Upon closer inspection of profiles that actually sent me messages or allegedly "viewed my profile," the women have almost no information listed. While you may have a few pictures that appear legitimate—these women are not all models who have perfect bodies or take expensive trips—they list no information about themselves aside from age and location. 
Locals Go Wild profiles have a whole section where you can list details about yourself: eye color, tattoos, hair color, piercings, drinking, smoking, income, education, height. weight, etc. For the vast majority of profiles, many of these pieces of information are "Not Given."
The Not Given means that the person has opted to not list these pieces of information on their profile. The lack of available information that would be standard practice on other, more reliable sites like Tinder, MeetMe, or Match.com, indicates that the profiles are not made by real people, but rather spam or bot accounts. Honestly, if you happened to find a real person on Locals Go Wild, that would be a real miracle.
Quality Hookup Apps Normal Guys Actually Do Well Using According To Dating Experts
If you're like most guys, Locals Go Wild is going to be a big waste of time. If you haven't been getting good results online dating the biggest problem is probably the app you're using. You need to try out one or two of the top apps for regular guys when it comes to hookup results:
Site
Our Experience
Our Rating
Free Trial Link

Best Hookup Site Right Now

Experience Highlights

Top option for local hookups by far
Best results for regular guys
Over 60 million active members
The design needs an update

Try AFF For Free

Great If You're Handsome

Tinder Highlights

Great if you're pretty good looking
Very popular, especially if you're 18-22
Really focused on photos
Becoming more of a dating than hookup app

Try Tinder

2nd Best For Most Guys

Experience Highlights

2nd best option to find hookups
Attracts an older crowd than most hookup apps
Pretty popular
Solid free trial

Try Passion
The Design Review Of LocalsGoWild.com
There is some effort put into the design of the site, and, for the most part, it appears very user friendly. Uploading photos and adding information about yourself is simple, as is looking up information on other people's profiles. However, because of the abysmal experience I had when evaluating the site as a whole, my inclination is that the attempt to create some form of enjoyable user experience is to help distract individuals from seeing the scam that Locals Go Wild really is.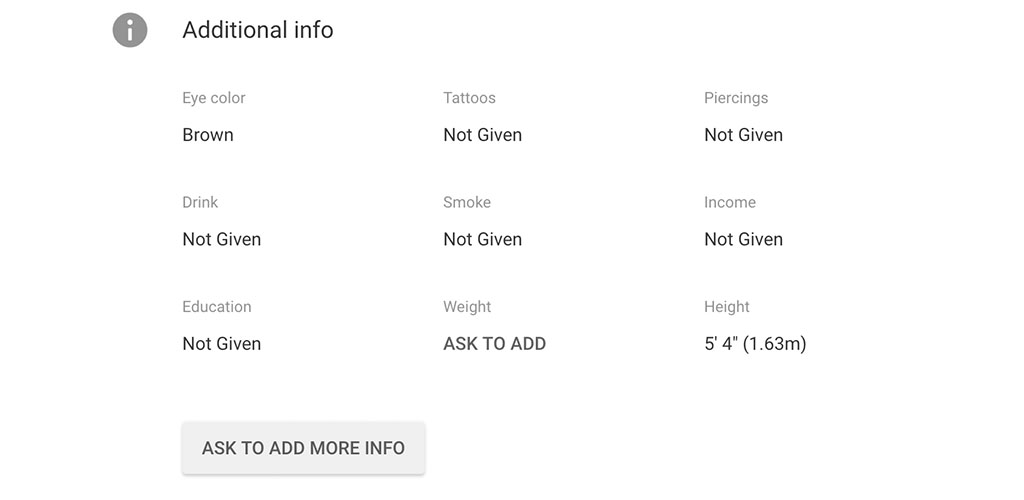 Even with the minimal effort put into making Locals Go Wild appear legitimate, it doesn't compare to the immense design and layout efforts made by far more reputable dating and hookup apps like eHarmony, Match.com, and Tinder.
What messaging and chatting is like on Locals Go Wild
Locals Go Wild has a central messaging center where you can easily send or read messages from other profiles. While the chat function is easy to use, it falls on deaf ears, so to speak. Before filling out my profile, I received tons of messages to my completely empty profile—no info, no photos, no nothing.
While this already reeked of a scam, I went ahead and filled out the profile and tested a paid membership. The amount of messages I received did increase and I sent out dozens of messages to other people. All of this was to no avail. After initiating many conversations and also replying to messages I had received, I did not get one single reply back, much less an actual meet up. 
There is one interested messaging feature on Locals Go Wild called "FlirtCast" where you can send a pre-written message to dozens of individuals at once. The algorithm searches profiles based on your set parameters and then sends the generic message to all of them at once with one click. This is a compelling feature, if somewhat impersonal. In order to use FlirtCast, Locals Go Wild requires you to have a membership, plus you can send a new FlirtCast every 12 hours.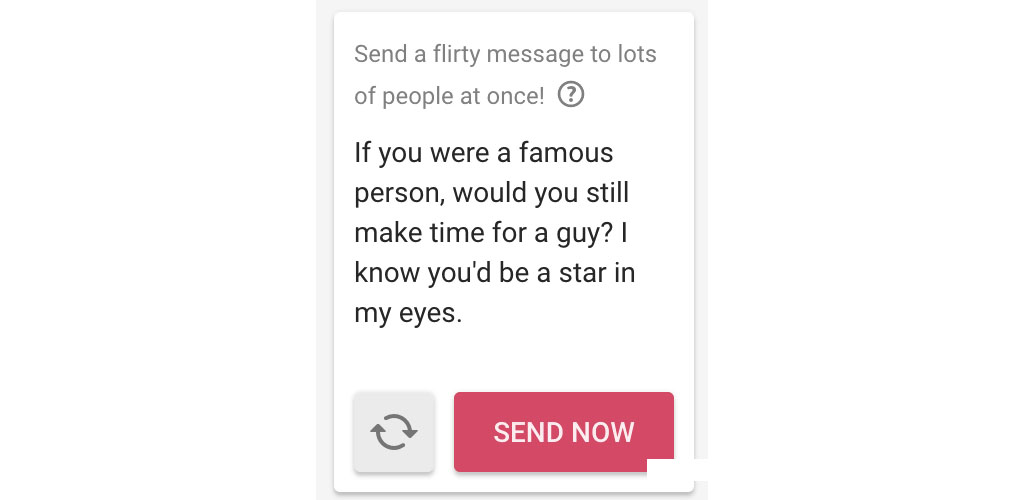 Though you can send "winks" to members on your free profile, you can only see a few random messages. You cannot see all your messages or send any replies/initiate any conversations until you pay for a membership. Free accounts allow you to search to your heart's content, send winks to favorites, and even see examples of those who looked at your profile, but there is no real room for success unless you pay for a membership. Even then, you're probably going to bat at zero for a long time.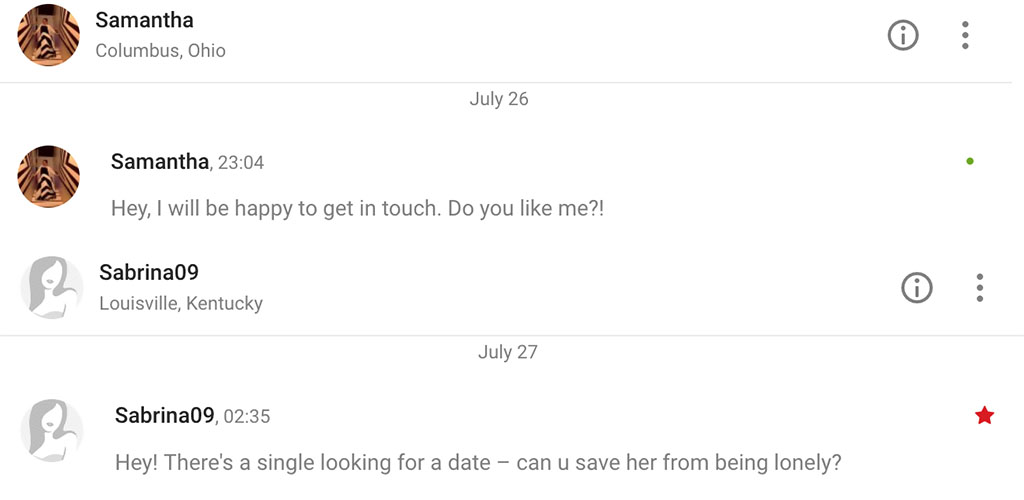 There are so many awful advertisements on LocalsGoWild.com
Looking for Asian Singles Near You? Nope. But the site really wants you to. Almost every single ad on the website is some version of the first sentence. Whether it's 12, 18, or 51, there are Asians in your area looking hook up with you right now—allegedly. The ads on this website are so omnipresent and, while never actually naming the site or company paying for the ad, they always take you to some really sketchy sites.
Pricing is pretty standard for many sites (if the site is legit)
Realistically, it is not really possible to use the site for free unless you're really into window shopping. Free accounts can browse profiles and send winks to favorites, but that's the full extent of the free usability. The pricing structure is fairly odd in that you first have to buy a membership at roughly $19.29 per month. After doing this, you can then opt to "expand your membership" with even more premium features that give you extra functions like increased security (i.e. limiting who can see your profile) and read receipts on sent messages.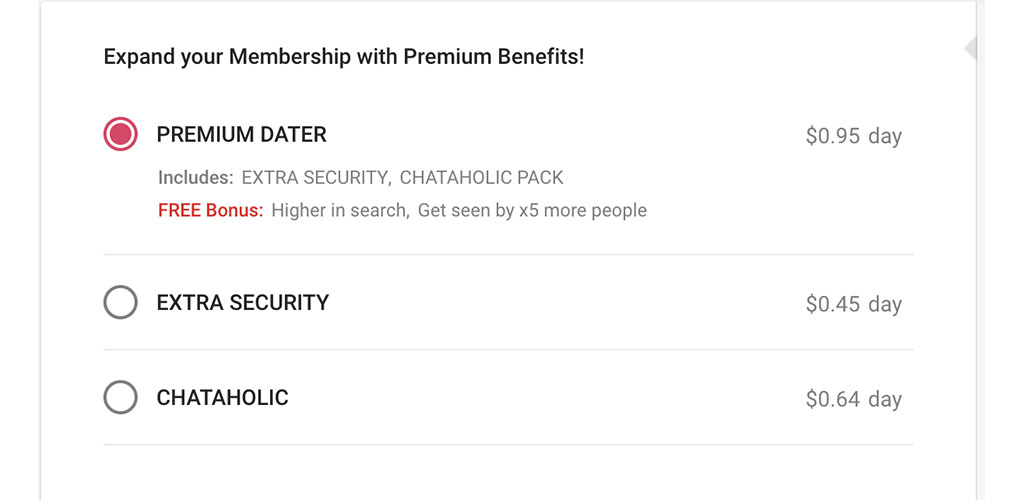 Frequently Asked Questions About LocalsGoWild.com (FAQ)
What is Locals Go Wild?
Locals Go Wild is a website that advertises its ability to help you find local girls and then "tame them." As covered in the review, this is not a reliable site for meeting real people and is more than likely a scam that targets young men so they can sell more advertising space to other websites.
Who actually owns LocalsGoWild.com?
LocalsGoWild.com is owned by Blue Vision, which is registered in Bulgaria. They also own several low-quality dating sites with the exact same features.
How do you log into LocalsGoWild.com?
If you have never used Locals Go Wild before, you can click here to set up your free account. It's a fairly easy and straightforward process, but you will immediately be directed to pay for a membership that you'll have to reject if you want to continue to the free site. If you already have an account, simply follow the above link and click the "Login" button on the top left of the page with your username and password.
How do you search on Locals Go Wild?
Searching on Locals Go Wild is pretty simple. You can initiate a broad search based on gender, age, and location proximity. If you want to narrow your search further, there are advanced search filters that focus your search based on sexual orientation, ethnicity, hair color, eye color, and body type.
How can I contact LocalsGoWild?
You can contact LocalsGoWild via email at [email protected]
Is Locals Go Wild real?
Yes, Locals Go Wild is a real site. However, once you create an account, you'll find that it's not a site that's worth your time or money.
Is LocalsGoWild.com legit?
No, it appears that LocalsGoWild.com is not a legitimate dating or hookup website. The consistent appearance of one specific type of targeted ad for "Asian Women Near You" indicates to me that it may be a proxy website for the ad buyer or some other sketchy shell site.
Is LocalsGoWild a scam or fake?
No, it appears that Locals Go Wild is not a legitimate dating or hookup website. The consistent appearance of one specific type of targeted ad for "Asian Women Near You" indicates to me that it may be a proxy website for the ad buyer or some other sketchy shell site. While the photos indicate a wide range of women with various backgrounds, the profiles are not filled out and messages seemingly never get replies.
Is Locals Go Wild safe?
No, we don't think Locals Go Wild is safe at all.
What are Locals Go Wild alternatives?
Locals Go Wild seems to be targeting individuals looking for easy or quick, short-term hook ups rather than long-term relationships. If this is your goal, there are many more effective sites that are worth your time. We would recommend checking out our well-researched list of the best hookup apps.
How does LocalsGoWild work?
Once you log in, you're free to browse a variety of LocalsGoWild profiles. However, to read or send messages, you need to pay for a membership.
Is there a Locals Go Wild app?
No, there is no Locals Go Wild app.
How much does LocalsGoWild.com cost?
Here are the membership plans for LocalsGoWild.com:
1 day – $0.99
1 week – $0.72/day ($5.04)
1 month – $0.69/day ($20.70)
3 months – $0.39/day ($35.10)
How do you use LocalsGoWild for free?
You can set up a profile that comes with extremely limited access and usability. You can search through profiles using a variety of criteria and send "winks" to those profiles that catch your interest. But any function outside of this window shopping capability is reserved for paying members.
Can you send messages for free on Locals Go Wild?
No, you need to pay for a Locals Go Wild membership to send messages.
Is Locals Go Wild safe?
No, we don't think Locals Go Wild is safe at all.
How do you send messages on LocalsGoWild.com?
Sending messages on Locals Go Wild is pretty simple. You can get to your inbox by clicking the message bubble in the upper right-hand corner near your profile picture. This will also let you know if you have any new or unread messages. You can respond to messages you've been sent in the inbox area as well as sign up for an upgrade for read receipts. In order to send messages to women who have not messaged you or responded. You can start a conversation by clicking "Send Message" on an individual's profile.
How do you cancel your Locals Go Wild membership?
Canceling your Locals Go Wild membership is fairly simple. By clicking on your profile photo in the top left corner of your dashboard, you can pull up your Settings tab. If you scroll all the way down to the bottom of the page, you will see a button for "Billing History." This will take to a page where you can deactivate your subscription by canceling future payments.
How do you delete your Locals Go Wild account?
In order to delete your Locals Go Wild account, you will pull up your account by clicking your photo in the top right corner and going to "Settings." Then, if you scroll to the bottom of the page, you will see a button that says "Remove Account." If you have a free account, this will delete your page from the site. If you have a paid membership, it will tell you to cancel your recurring monthly membership under the "Billing History" tab.
Have You Tried Localsgowild.com??? Leave a review below!