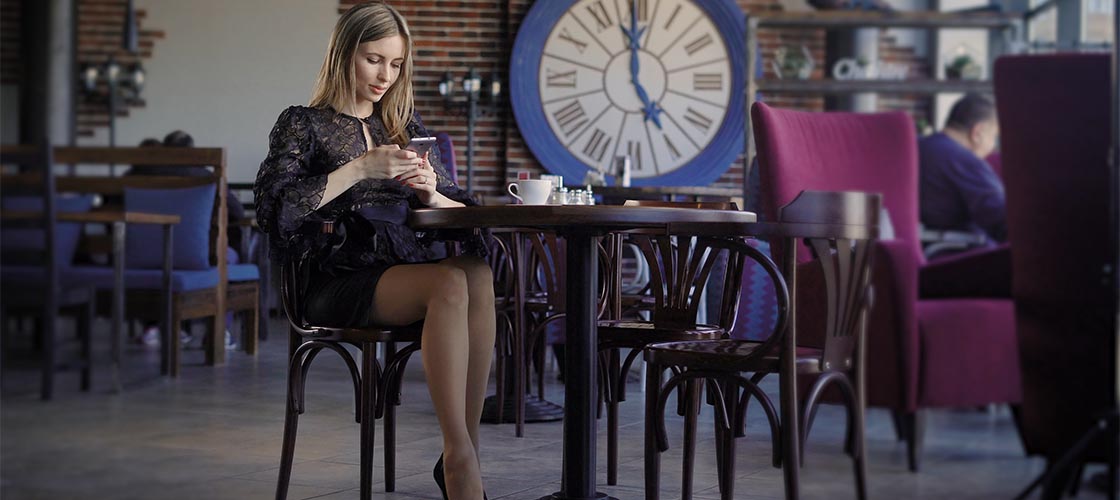 You see it everywhere these days. More and more often, older women are dating younger men. You see it in politics, in the entertainment industry, or maybe you're seeing it right in your own community. With the obvious criticisms of these unconventional relationships - 'she must feel like she's babysitting' 'he doesn't look like he could take anything seriously' – many wonder why so many more women are flocking to dating sites to find younger men.
Here are nine reasons why more and more older women are dating younger guys you NEED to know.
What Older Women Dating Younger Guys Are Thinking
Reason one: Younger men make older women feel sexy
There is no confidence boost like the one an older woman feels when she wakes up next to a hot younger guy. When you really think about it, the undivided attention and admiration of a younger guy is the clear winner when paired against the bored presence of a much less hot, similarly aged man.
Older women crave the attention they used to receive when they were younger, and very often older men simply won't provide this. If you're a younger guy seeking an older woman to date online, remember this number one reason she's probably there, and make sure you communicate you're willing to provide.
This is such a big reason that entire dating sites with millions of attractive older women and younger men interested in dating them have popped up in the past several years. Every year we review 100's of these sites to put together our list of recommendations of the cougar dating websites that give you the best chance of meeting an older woman or younger man.
Reason two: Stamina
You hear it over and over- younger men have more energy, more sexual drive, and more stamina in the bedroom than the older competition. Older women – who are often in their sexual peak – [obviously] desire this over begging a man of her age to please try to keep up.
My advice is to not come on too strong regarding this benefit when you're in the beginning flirtatious stage of online dating, let her find out for herself when you get to that point, and she won't forget.
Reason three: Drive
Millennial men tend to be very career focused. Older women look back on their dating days, and remember the first times she fell in love with men was for the sparkle they had in their eye when they thought about their future.
Younger guys still have the hopes and dreams many older men have already achieved and become disenchanted with, or never achieved and instead became broken. When communicating online with an older woman you want to date, be sure to talk about your aspirations and your goals.
Reason four: Younger guys have less baggage
Older men on the dating scene have often experienced loss. Perhaps they've lost the love of their life, their parents, their jobs, or their hopes of having the successful career they always dreamed of.
Younger guys often haven't experienced all this yet, and in turn have less baggage they bring into their relationships. This lightness is incredibly attractive to older women.
Reason five: Younger guys are more active
Older men have often found confidence in themselves in ways that don't require significant physical effort and output. They are comfortable with their aged bodies, and more focused on feeling achievement by pursuing other non-physical challenges.
Millennial men are known for their expensive CrossFit memberships; the daily workout comes hand-in-hand with the 9-to-5 job, and hard work in the gym means harder bodies under the suit. Put simply, younger men are hotter than older ones- why wouldn't an older woman prefer that?
Reason six: Older women will not stand for antiquated values
Older men, especially if they're successful in their careers and other aspects of their life, have historically be able to control the women they were with. As it goes- the more successful and powerful a man is, the more control he was able to have in his sexual and romantic relationships.
The modern successful woman will not stand for this antiquated value. When dating a younger man, older women are able to enjoy themselves, fall in love, feel sexy, and build more confidence without worries of being controlled or manipulated.
Reason seven: Younger guys are fun to date
Typically younger men dating older women are more eager than their older competition to ensure their date has a great time. Younger guys know where the new cool cocktail places pop up, where the local bands are playing shows, and where the best picnic spots are.
They're willing to go on hikes, on bike rides by the river, or up the dark staircase to crack a bottle of wine on the roof of their apartment complex. Younger guys are so much more fun to date than older ones who are set in their ways, and older women seeking younger men to date are up for the adventure.
As a younger guy dating an older woman, it's important to remember she needs this spontaneity and this effort to experience new things.
Reason eight: Less pressure
Older men on the dating market are often looking for someone they can marry quickly and spend the rest of their lives within comfortable happiness. If this is the type of relationship and security she's looking for, then there's nothing a younger guy can do about it, but the vast majority of older women on the dating market are not looking for a quick commitment- that's just too much pressure.
Dating a younger guy means that an older woman can take it slow, enjoy all the benefits of dating someone younger rather than older, and not feel pressured to commit fast and make the next step toward forever.
Reason nine: More control
She knows she has more experiences than her younger partner. She knows she makes more money, has lived through more significant events, and knows how to maneuver through situations her younger partner may not.
She's confident in herself, and she's confident in her capability to love. All this together means she's going to be able to have more control over how the relationship plays out, and she's excited to lead her younger guy through all the fun this unconventional relationship has to offer.