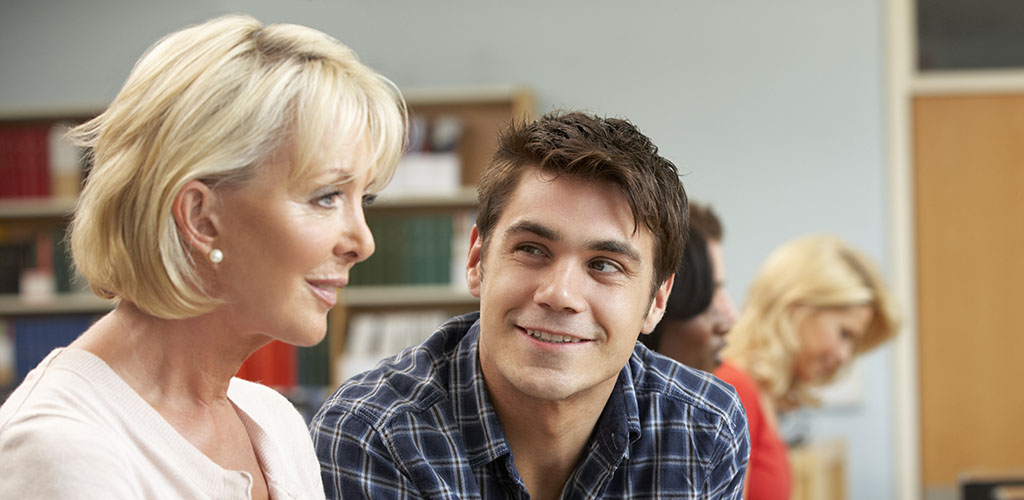 There are plenty of reasons why older women hesitate to date younger guys. But that doesn't mean that you can't date a sultry and sophisticated older woman.
The reality is more and more women are dating guys younger than them. And why shouldn't they? Older men have been dating younger women for decades. Women are exercising their right to date whoever they want, regardless of age.
However, if you want to be one of the guys who is helping women to buck the trend, you'll need to help them overcome their concerns. Oftentimes, these concerns stem from what society conditions a woman to believe. And that's why it can be tough to have them change their minds.
Nevertheless, by acting in a manner that alleviates these concerns or addressing them before you spell them out to you, it's possible to win an older woman over and enjoy all the added benefits of this non-traditional relationship.
In this guide, I'll explain seven reasons why older women hesitate to date younger guys and how you can push past these roadblocks.
Reasons Older Women Hesitate To Date Younger Guys
Many of the reasons holding them back are due to outdated stereotypes. The fears they face rarely have to do with the age gap itself. They're often assumptions rooted in relationship dynamics that can happen between any two people. Here are 7 reasons older women hesitate to date younger guys and some advice on how to beat them.
They want a partner, not a son
One of the biggest fears holding older women back is the "mommy complex."
Even if she's older than you, most women are looking for a man who can be the leader in a relationship. This is a masculine quality and a must-have for any feminine woman searching for a partner.
You can show leadership skills by taking responsibility for organizing dates, taking care of any emotional problems she is facing and generally being able to stand up and take charge in any situation.
Whether she has kids or not, she's not looking for someone to parent. Older women want to know they can have a healthy relationship. So dating someone younger might give them pause. After all, the stereotype of younger guys is that they're emotionally immature and not 'man enough' to handle a relationship with a fully-grown woman. It's your job to show her otherwise. She might give advice, pay for things or guide their younger partner through tough situations. Through a certain lens, that can appear as if she's "caring for" him.
You can avoid any resentment by asserting your independence whenever possible. If you can't pay for things, make it up in other ways. If you want advice, show your gratitude by following it and growing as a person. Help her in ways that only you can. By demonstrating your unique value, you'll remain equals, and she won't feel like she's playing mother to you.
A common reason women hesitate to date younger guys? They fear ostracism
Let's call out the elephant on the page. Older women who date younger guys are called cougars for a reason. And it's not just because they're sleek, sexy and intelligent.
The persisting stereotype suggests that older women are preying on young, defenseless guys, which is ridiculous. But stereotypes take a while to fade whether they're senseless or not. One study showed social stigma still has an adverse effect on how older women feel in these relationships.
The sad truth is: some women are so worried about what other people think of them that they will never try anything outside of the norm, even if it makes them really happy.
This is especially common when it comes to their dating choices. A lot of women will refuse to date a younger guy, even if he treats her incredibly and ticks all of her boxes because they're so worried about being judged.
In this situation, all you can really do is behave in a way that negates all of the negative stereotypes surrounding relationships with younger men. Be so awesome that she's willing to go through the occasional snide remark in order to be with you.
You can ease her anxiety further by making sure the people in your life don't perpetuate the stereotypes. Educate them to ensure they treat your older lady with the respect she (and you) deserve. Stand up for your relationship and remind those around you how normal you are. You can either ignore them or display your unrelenting awesomeness.
From there, you must simply hope that she's strong enough to think for herself and do what makes her happy.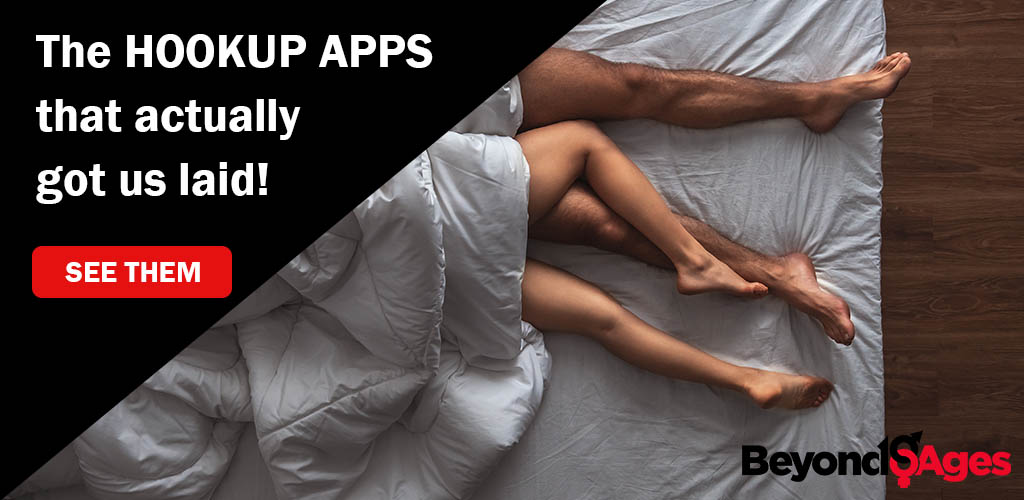 They want commitment, something a lot of young men can't give
Many older women are looking for a long-term relationship. They might worry that a younger guy isn't ready for that kind of commitment yet. They may assume he's still in his "player" phase or wants to see what it's like to hook up with an older woman. It doesn't often cross their mind that a guy five or ten years their junior is willing to commit. Science says otherwise. Relationships between older women and younger guys last for an average of at least two years.
You can solve these worries through actions that prove she's special to you. Put her before other people. Talk about deep emotional topics. Introduce her to your friends and family. Meet her loved ones. Make plans for the future. Let her know why you want her over anyone else.
Remind her that men of any age can be commitment-phobic. So why can't a younger guy be pro-commitment? Show her you're ready to commit. Put time into the relationship and make efforts to work on the areas that need improvement. Those are the things she'll see as steps towards a healthy, long-term future.
Women with lower self-esteem might be especially reluctant to believe that you're willing to settle for them. However, if you're consistent with actions that show you're ready to be faithful to her, she should eventually accept that your intentions are pure.
Not all older women are hesitant to date younger men—give Cougar Life a shot
Perhaps you're beginning to see why it can be hard to find cougars looking for younger men. The proportion of women actively looking to ignore all these common hesitations and engage in relationships like this is low. It's unlikely that a man looking for this type of relationship will regularly bump into tons of women with similar desires on the street.
Your only real shot at getting what you want is to be proactive about finding cougars. You can maximize your chances by putting yourself where they already are.
Cougar Life is that spot where older women flock to look for guys just like you.
Each year we rank and review over 100 different dating sites to put together our list of the best websites to meet a single cougar. There are a lot of sites out there that won't do much for you. So you need to be sure to spend your time on a site proven to give you results.
From our experience, Cougar Life has a pretty big user base of older women. This means you'll likely meet at least a handful of ones you'll like in your city. So if you want to date an older woman, Cougar Life can help you out.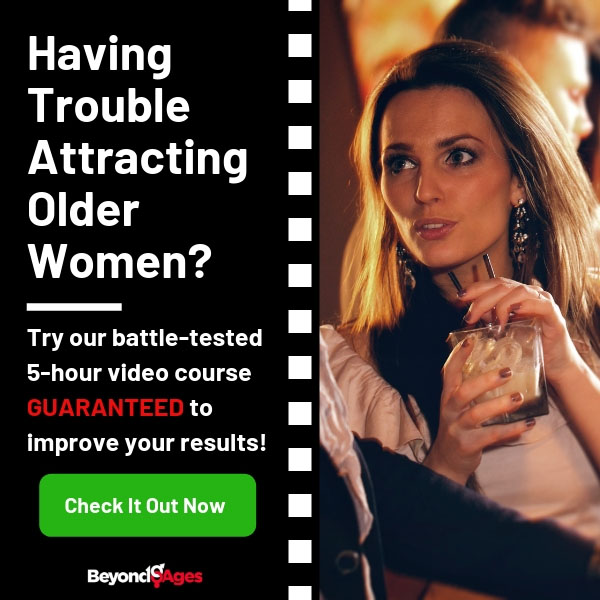 They want to connect
It's no secret that older women love to date younger guys because the romance is explosive. But like many things, rewards come with a trade-off. Many older women are afraid younger guys won't find them sexy. They might throw half of their income into beauty products and gym memberships. And after all that, they may still convince themselves that a younger guy will leave them for a 20-year old. But it's even more complicated.
After all her careful dieting, exercising, and face lifting, she watches her partner toss three hamburgers back and laugh it off. Experiences like this can create a chasm of empathy. She may not feel like she can talk about her insecurities with him.
What can you do about this? Be present with her.
Show her you understand. Be a man of your word in all areas of life. Listen and take her seriously whenever she does share her emotions with you. Don't laugh off her fears as if they're not important. And don't hesitate to share your insecurities with her too.
You can't age at her rate. But you can be there beside her every step of the way until you're both so old it doesn't matter.
Connection is about trust, so it's important you make your lover feel like she can tell you anything without judgment. Of course, you should let her know that you find her physically attractive. But also make it clear what parts of her personality you adore. After all, these are the truly important factors that won't fade as time goes on.
This type of deep connection may take time to build, but it's key to building a strong, trusting and lasting relationship.
They want it to be easy(ish)
Many women go their whole lives feeling scared to approach the man that they're attracted to. While they're young and attractive, it's unlikely that they'll ever have to.
Still, they have to deal with the possibility of being slut-shamed. They have to screen guys to make sure it's safe to be alone with them. They have to deal with players pretending not to be players and losers pretending not to be losers. Then, they must somehow find a way to live happily ever after within the time limit presented by their biological clock. It's an absolute minefield for the fairer sex.
Dating as an older woman is even harder because the pool of eligible bachelors is limited. Take that pool of bachelors and cut it down to a specific age range. Now you're looking at an even more limited group of guys. That's one barrier in itself.
Add to that the confusion of where to meet younger guys. They don't know where to look, how to approach guys they're interested in or what to say to represent themselves. The good news is, there are several great sites for older women looking to date younger guys.
Don't wait for her to make a move because there's every chance that she won't, even if she wants to. You're potentially doing yourself and her a life-changing favor by creating an opportunity for romance to blossom. So grow some balls and make it happen. Worst case scenario, she'll say no and you're back where you started. Try, try again.
A common reason older women hesitate to date younger guys is that these women want experience
Generally speaking, older women have more experience. They have established careers. They're well-educated and well-traveled. And they have had practice with different kinds of relationships. From all this, they've learned lessons and gained wisdom. Great news for you, as science has shown younger guys love this quality in older women.
But for older women, it can cause some anxiety. Are they going to end up with a guy who can't launder his clothes or cook a decent meal? Will he be able to maintain a job or take her out once in a while? Can he handle conflict or will he run at the first sign of trouble?
You can ease her nerves. If you have more experience than your peers, prove that to her early. Maybe you're savvy with finances, and you can help her manage her investments. Perhaps you spent time traveling the world while your peers were playing beer pong. Make these facts known early on.
If you don't have much experience, that's okay too. Be sure to let her know you're open-minded and eager to learn. Be independent and willing to hold your own. In the absence of experience, the next best thing you can offer is a keen eye for knowledge.
They want boundaries
Most older women have learned how essential boundaries are. It's something they learn through relationship experience. So many older women worry younger guys might not know how to establish boundaries. And some of the concerns are well-founded.
Younger guys have a reputation for staying up and partying well into the twilight hours. Some of them are a little excessive. They may worry their partner's going to bang their door down at 3 a.m., waking their kids so they can play video games. Either way, you deserve a chance to prove yourself.
Just as older women don't want to be stereotyped as "cougars," they shouldn't stereotype younger guys as "cubs." Make an effort to establish firm boundaries early in the relationship. They're especially important if she has kids or a strict work schedule. They also give you a chance to show that you respect her autonomy.
---
You can ease many of the fears older women experience with healthy communication. It's up to guys like you to strip the existing narrative of its power and replace it with a new, thriving one. All it takes is perceptive listening, genuine consideration for her needs and a desire to build a healthy, loving relationship.