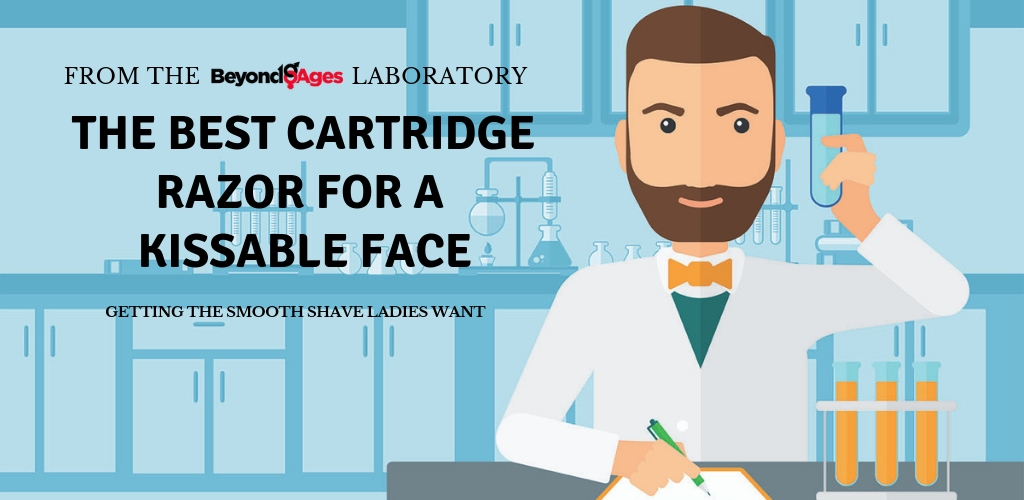 If a dog is man's best friend, a good razor probably comes a close second. And not just any razor — you know you need the best cartridge razor. Grooming is a necessary part of your routine, no matter what your schedule is or what else is happening in your day. It is as natural as brushing your teeth every morning. When you show up to a business meeting, you are expected to take care of that unkempt stubble. When you show up to a date, you are expected to put in some effort into your appearance.
But just like over brushing can damage your gums and cause them to bleed or the wrong kind of shampoo may cause a flaky scalp, using a razor that is not the right fit for you can derail your personal hygiene, too. Without a good cartridge razor, you will sustain cuts, burns and irritation. How would you look showing up to a date with a patchy shave and a ton of cuts? An adult man is expected to know how to shave his face! Let's overview the best cartridge razors for your face so you can get that sexy shave you want, based on a ton of user reviews so you don't have to waste time testing razors.
Cartridge Razors vs Safety Razors
Cartridge razors and safety razors are two of the most common razors that people end up using. But what is the main difference?
Cartridge razors are actually what you will find the most in departmental stores and pharmacies. It utilizes a cartridge which is supported by a multi-blade system (usually five blades), which helps to give you a clean, close and smooth shave.
The handles of cartridge razors are also typically made of plastic, so the way you use them may also be different. For instance, you may need to apply slightly more pressure to get a good grip on your skin as these razors are lighter. The best cartridge razors make shaving quick, easy and convenient because the hinge provides an angle throughout the shave which is conducive for getting a great shave.
A safety razor, on the other hand, typically has only one blade, though the blade may be single or double edged. Safety razors are also made of heavier material so you do not need to put as much pressure while shaving and also, therefore, reduce the chances of irritating your skin.
The Best Cartridge Razor Changes Your Dating Game
A cartridge razor is the fastest way to get a safe and clean shave. Sure, you may have to go over the same patch of hair a few times more but if you use the right kind of shaving gel and aftershave products, you can minimize the irritation. And your face will be so smooth you'll be irresistible to ladies!
When you are stepping into the dating pool, getting your A-game on is really important. Your date will naturally expect you to take some care with your appearance (since they are surely making the effort, too). Even if you like to maintain stubble or want to keep a style, like a French beard or a goatee, then a good razor could save you. An unkempt beard just screams "lazy", and you don't want your date to think that!
The Best Cartridge Razor to Get a Clean Shave
The following are some of the best cartridge razors available in the market. The products have been divided into three categories: Best Bang for the Buck, which offers you the best experience for a medium-sized budget; Best of the Best, which offers the best experience, irrespective of the budget; and, finally, Best Value which is the best experience you can get on a tighter budget.
Best Bang for the Buck: Gillette Fusion5 ProGlide Men's Razor Handle | $21.99 | Buy Now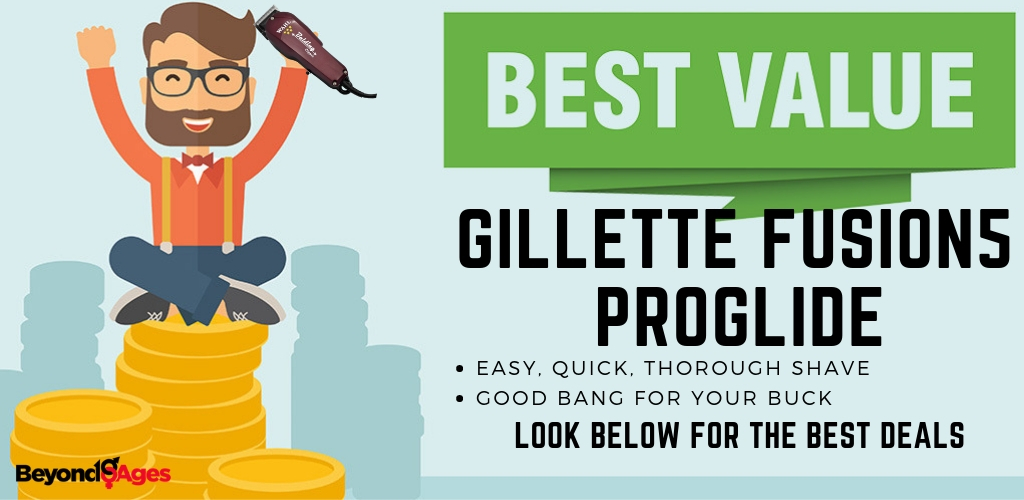 The Gillette Fusion5 Proglide men's cartridge razor is capable of getting virtually every strand of facial hair. With its FlexBall technology, the cartridge razor manages to move according to the contours of your face with ease — it is a rotating feature like no other. Unlike safety razors and straight edge razors, you do not need to hold your skin taut to protect yourself from getting cuts.
The precision trimmer works great even on areas that may otherwise be hard to reach. There are five anti-friction blades in the cartridge which give you a shave that you can barely feel. Your skin feels smooth and soft immediately after your shave and you can hardly feel any stubble. Imagine how much your special girl is going to like to touch that!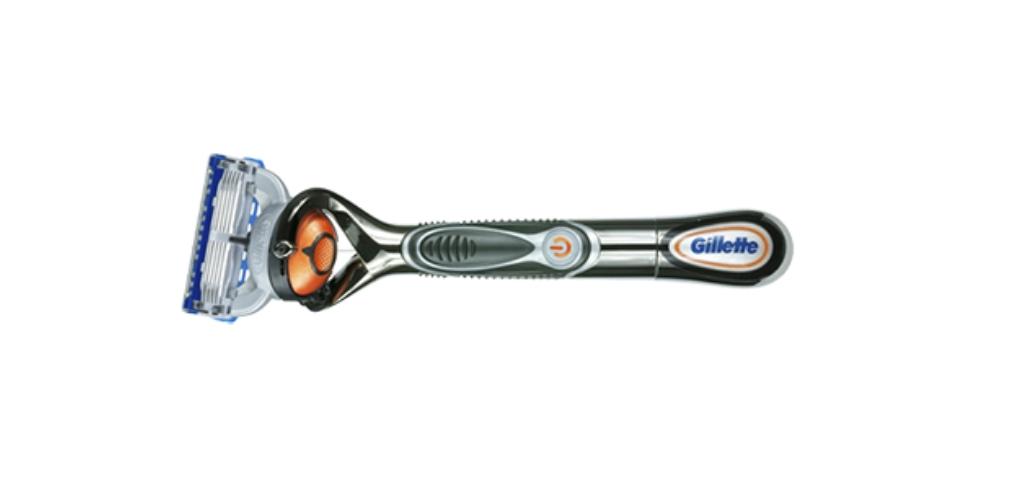 The cartridge razor head also has an enhanced lubrastrip which protects your skin and avoids any kind of friction with the razor. The razor comes along with two razor blade refills which you can use with ease for more than a month. The razor handle is also compatible with all Gillette Fusion5 blade refills, so you do not need to worry about looking for the appropriate refills. Coupled along with the Fusion5 ProGlide Sensitive shave gel, this razor can work wonders for you! No more do people who embrace you or hug you have to feel the unpleasant brush of a stubble. This could really help matters at a date when you are looking to impress somebody.
All-in-all, this cartridge razor will make you look like an adult male who knows how to shave their face and style their facial hair. The Gillette Fusion5 ProGlide is the best cartridge razor to achieve all the great styles or to be completely clean shaven while sticking to your budget.
The only complaint some users have come forward with is that the blades became dull after a few uses.
Best of the Best: Schick Hydro 5 Sense Razors for Men | $42.26 | Buy Now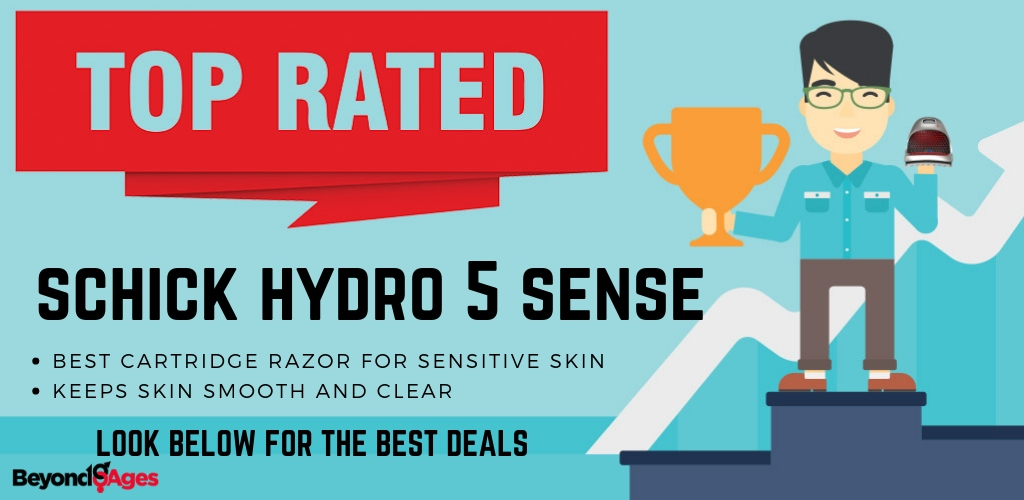 One of the best cartridge razors in the market, the Schick Hydro 5 Sense Razors for men have a unique hydrating gel reservoir of aloe vera, water and vitamin E, which helps to keep your skin smooth and soft even after the thickest stubble has been removed. This razor is ideal for those with sensitive skin and in fact, goes to such lengths to protect your skin like no other razor in the market does. The hydrating gel reservoir is dermatologically tested and works 40% harder than a standard lubrastrip to keep friction at bay. The flip beard trimmer also has a different and unique design which is ideal for getting to places that are otherwise hard to reach.
There is even a large, upgraded and redesigned guard bar which stretches the skin as you go along your face so you can get a smooth shave without needing to put in too much effort. The razor head has five Ultra Glide razor blades which deliver a smooth, multi-blade shave. While multi-blade systems have a reputation for leaving the skin slightly irritated, the Schick Hydro 5 Sensitive razor takes all those complaints into account and gives you a product that goes out of its way to protect your skin.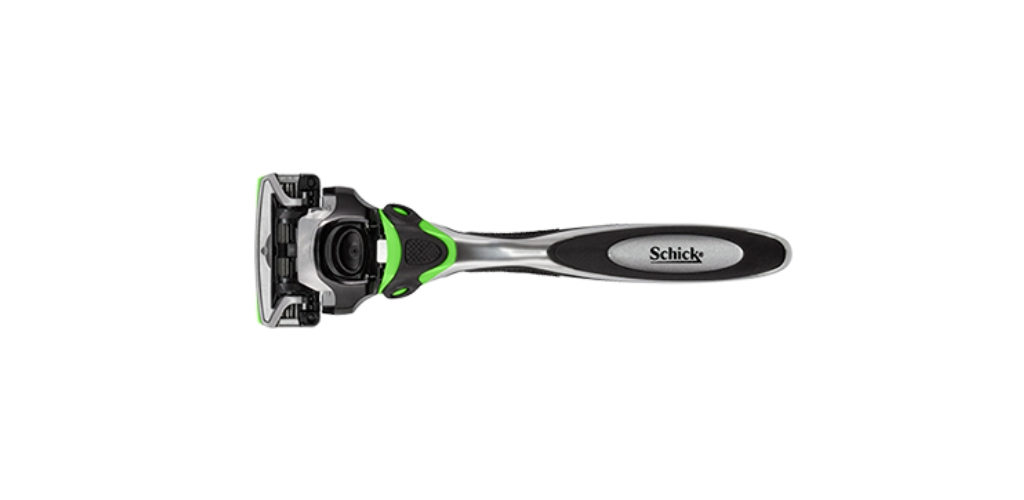 The Schick Hydro 5 is also close to the Gillette Fusion5 ProGlide mentioned in the 'best bang for the buck' category above, except it takes far more care to leave your skin feeling hydrated and smooth. Sure, the Schick offering is slightly more expensive but it has a hydrating gel reservoir which looks after your skin. It is especially great for men with sensitive skin who are prone to acne. You need to put your best face forward on every date, so you should consider grabbing this razor. It is also as flexible as the Gillette Fusion5 ProGlide and can move easily along the contours of your face. And it comes with 17 five-blade razor-blade cartridges so you can use the razor for a long time.
Best Value: Solimo 5-Blade MotionSphere Razor for Men with Precision Trimmer | $19.59 | Buy Now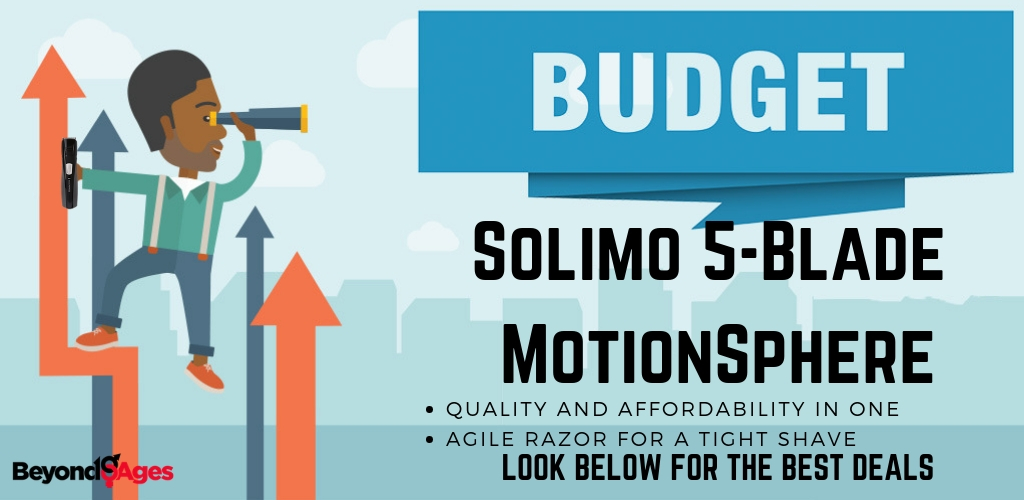 The Solimo 5-blade Motionsphere razor is a great value pack that offers several benefits for only a small sum of money. The pack includes one handle and 16 five-blade razor cartridges. The series is called 'MotionSphere' because the razor has a multi-axis design that allows it to pivot according to the contours of your face. It is also a great beard trimmer that is perfectly suitable for shaving your goatee, sideburns and under the nose — this is great for anyone looking to score more kisses!
The razor head also has a hypoallergenic lubricating strip with the goodness of vitamin E, which helps to keep your skin hydrating and soft without any irritations. The multi-blade system also boasts of an anti-clog design so you can rinse the shaved hair quickly and go back to styling your hair.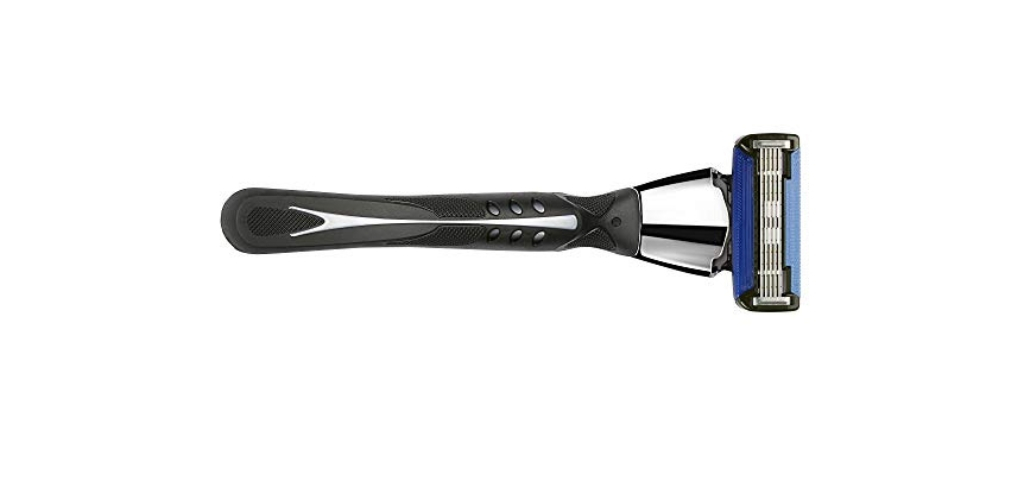 When you do run out of the sixteen cartridges, it takes hardly $2.00 per refill for you to continue to use the razor. The complimentary refill cartridges that come with the product, however, are only compatible with Solimo Razor handles.
Since this is a budget buy, it is considerably cheaper than the Schick Hydro 5 (best of the best). However, it is only slightly cheaper than the Gillette Fusion5 ProGlide (best bang for the buck) and for only a few dollars more, you can get a lot of other benefits. Gillette is also a known and reputed brand in the category of cartridge razors, so it would be a more reliable buy for only a little more money.
Nevertheless, if you do not have a flexible budget and are looking for a durable product that will not rip a hole in the bank, the Solimo 5-Blade MotionSphere razor is a great buy.
Recapping the Best Cartridge Razors
Dating can be hard and when there is the pressure to look good all the time, that feeling can be overwhelming. But with the right kind of tools, you can go ahead with more confidence. The following is a synopsis of everything that has been covered so far. All three categories have been placed into a concise table for your convenience:
| | | | |
| --- | --- | --- | --- |
| Award | Product | Price | Buy Now |
| Best Bang for the Buck | Gillette Fusion5 ProGlide Men's Razor Handle | $21.99 | Buy Now |
| Best of the Best | Schick Hydro 5 Sensitive Razors for Men | $42.26 | Buy Now |
| Best Value | Solimo 5-Blade MotionSphere Razor for Men with Precision Trimmer | $19.59 | Buy Now |
You can pick any of the three products according to the budget you are operating within. While the Schick Hydro 5 Sensitive Razors for Men (best of the best) offers the most benefits, the Gillette Fusion5 ProGlide Men's Razor Handle (best bang for the buck) is a close second in terms of a great performance. The important thing is making sure you're getting the shave you need to date the way you want!