Finding a date can be… hard. Even the act of walking to the bar with the goal in mind of finding a date can be nerve-racking. Dating apps and websites surpass this "scary" aspect. They shoot you straight past the "can I get your number" phase and plunk you straight into the "what time works best for you" phase. More and more people are joining these platforms, and it's quite clear why: they work. But which are the best dating apps in Chicago?
From Lincoln Park to West Loop, Lake View to Pilsen, Bucktown to Oldtown, these are the best dating apps and sites in Chicago, Illinois. It's time to find that "special someone." And it's time to have some fun nights - it's time to enjoy your life right now!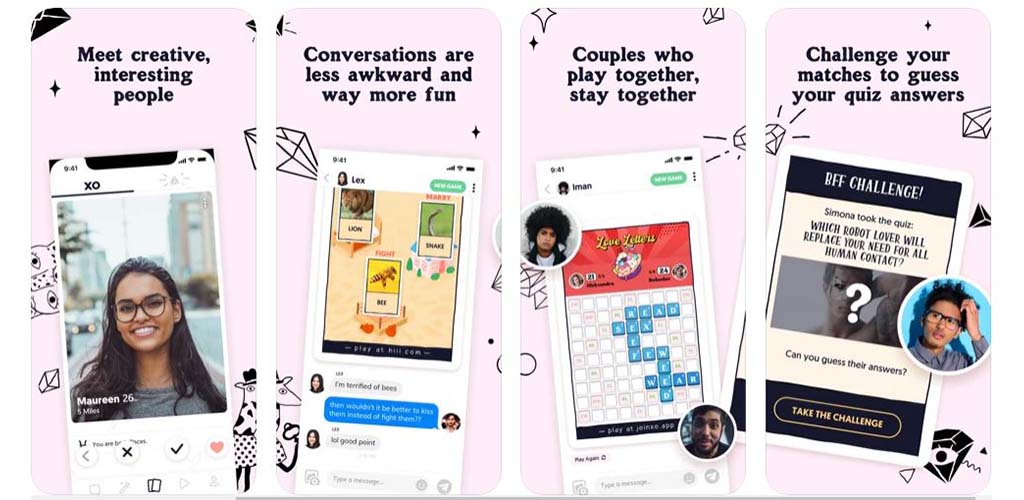 #1 - XO (Android; iOS) is one of the BEST dating apps in Chicago
XO isn't your typical dating app. Yes, you find matches. Yes, you talk with them in-app. And yes, there are likes/dislikes or swipe right/swipe left; but there's one big thing that makes all of these features WAY more interesting.
XO uses games as a way to allow the conversation to flow much, much more freely. Tired of texting without any substance? Texting without knowing what to talk about? XO allows for this "awkwardness" to be completely surpassed - you can now talk about the game you two are playing (and how you're whooping them, hopefully).
Why XO is great
The game feature makes it unique.
You have fun with your match right from the get-go.
There's a blind-game option (you play a game and talk with a person before seeing their profile).
What we don't like about it
It can be very casual, removing some good tension.
Competitiveness can get in the way!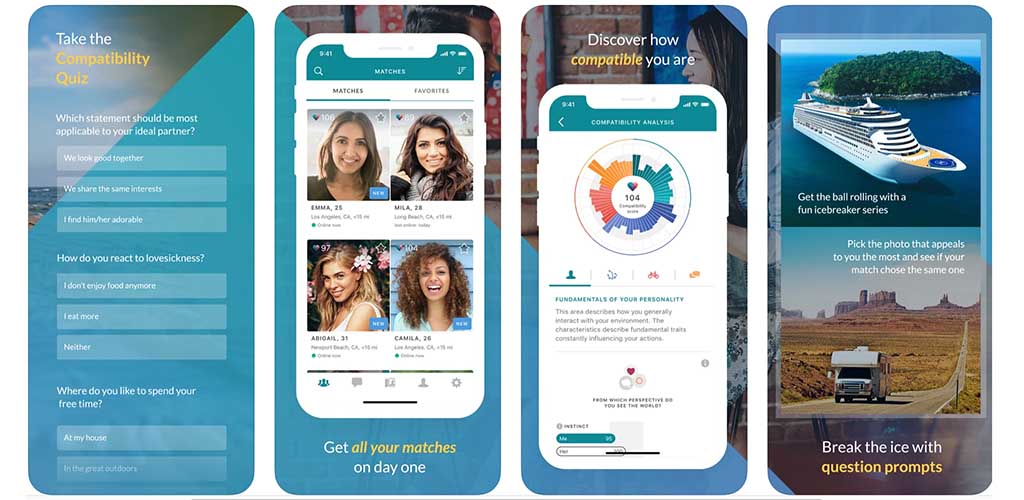 #2 - eHarmony (Android; iOS) is one of the best Chicago dating apps for long-term relationships
eHarmony has been around since the beginning - and there's a reason why: their system works! eHarmony is for those who are looking for long-term relationships in their life - they're past the "just for fun" phase. eHarmony boasts incredible statistics such as 2+ million people finding love, 2.3 million messages sent weekly and an incredibly even pool of 51% men and 49% women.
What really sets them apart though is their success rates. 75% of all marriages that start online have begun on eHarmony and they're still going strong. If you want a "Real" relationship this is the best option for most.

Why eHarmony is great
The success rate that no other app can touch
People are there for more than just fun – they want something real.
The pool is super even – you won't have trouble finding someone of the opposite sex.
You get matched with those who are usually very compatible.
What we don't like about it
They pick your matches for you.
Set up process is long
#3 -  Tastebuds (iOS) is for music lovers
Tastebuds is such a unique app - if you're really into music, there isn't a better dating platform to be on. What Tastebuds does is it allows you to match with those who share a very similar liking in terms of music. It's undoubtedly one of the best dating apps in Chicago for those who take their Spotify playlist seriously.
Imagine you're in the car, driving back from your amazing date, and you throw on some Drake; your date goes "Ew, I only listen to Katy Perry!" Yeah, that probably wouldn't work out too well, would it? With Tastebuds, you can guarantee that won't happen.
Why Tastebuds is among the best Chicago dating apps
If you love music, this is the place to be.
The app is super slick and easily navigable.
Tastebuds' user-base is growing extremely quickly – find a match easily.
What we don't like about it
It's only available on iOS.
If you're not super into music, Tastebuds probably won't be for you.

#4 - AFF is the best hookup app in Chicago
AFF is the best app right now if you're looking for something more physical and short-term. There are tons of apps out there that are geared toward relationships but only a couple that are great for something fun in bed. Of those, AFF has been the best at consistently delivering in Chicago, especially for guys.
To be the best hookup app in Chicago you really need two things, people and the right focus. With over 60 million active users (a ton of whom are in Chicago) and a complete focus on getting down to business, this is an app that delivers. If you've only used Tinder before this is going to be a pleasant surprise. It's not just women looking for attention, people actually want to meet up.
If you want to start with the best hookup site in Chicago you've found it.
Why AFF is one of the best options
One of the most popular apps out there and the most effective for find a bedroom partner
A lot more useful for guys than Tinder has been in Chicago
People get right to the point
What we don't like about it
Many users can only access via web app
We wish they would update the design
The ads are not great
You Can Try AFF Free!
If you're just looking for short-term fun you need to
try out AFF's free trial
. We've spent months and months testing out the alternatives (more than 100 other sites) and haven't found anything that gives most guys more options and better results. Give it a shot!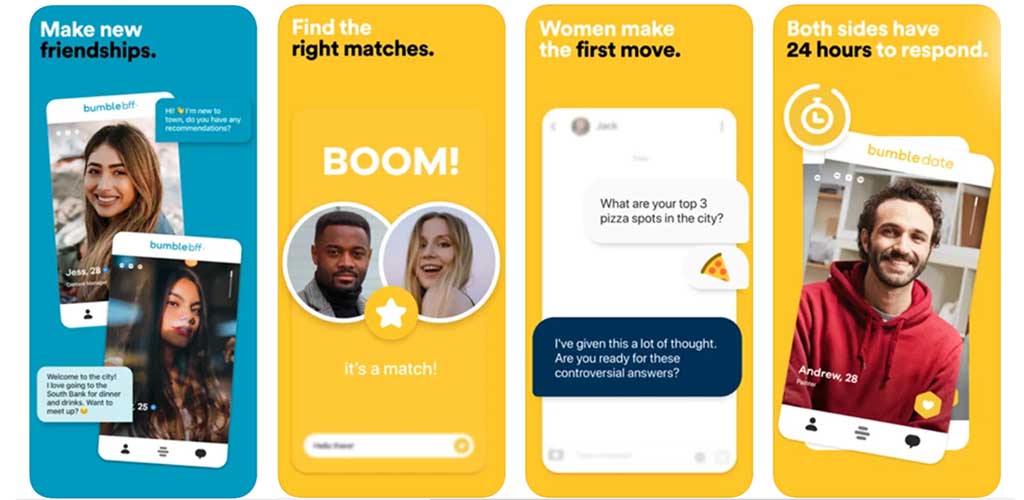 #5 - Bumble (Android; iOS) lets you buzz around for dates
Bumble is fast, easy to set up and extremely user-friendly. It's for those who are casually looking for a date and maybe want to have some fun. They've also added a few new cool features being Bumble Bizz (for networking and professional development) and Bumble BFF (for finding friends in your area). If it's not the best Chicago dating app for dating, then it might be the best one for meeting new people!
Women also HAVE to make the first move. So if you're tired of receiving brash messages, or as a guy, you're tired of being ghosted, this is the place to be.
Why it's one of the best dating apps in Chicago
Women make the first move
It's super simple
It's very casual. If you're looking for some fun, get on Bumble!
What we don't love about it
Women message first (some things can be good and bad)
If your match doesn't message you in 24 hours, you'll be unmatched
There's a decent amount of fake profiles.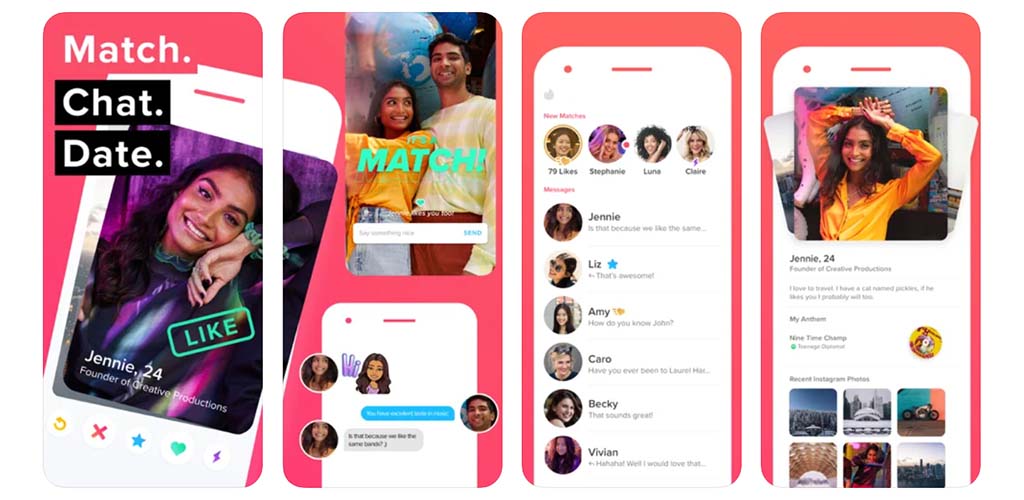 #5 - Tinder (Android; iOS) is the app that everyone knows
Tinder is a staple of the casual dating industry. They were the O.G.'s for implementing the swiping feature. Almost every person I know who happens to be single uses Tinder - almost on a daily basis. It can be addicting, but that's because it always gives you results. Their algorithms consistently place matches in front of you, which align with your preferences. No doubt, it's one of the best dating apps in Chicago for those who want to venture into the world of online dating.
Why Tinder is great
It's super simple
It has an absolutely massive dating pool
There are much fewer fake profiles in comparison to other apps
What we don't like about it
It's mainly for casual dating
Without paying, it can be quite lacklustre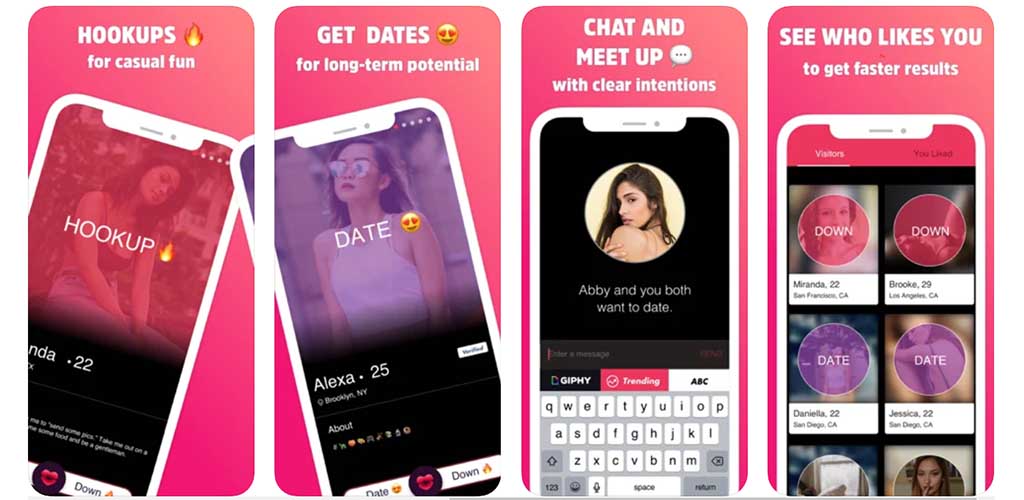 #6 - DOWN (Android; iOS) is for flings
Down was made with one goal in mind for its users: to get some action. Down is specifically designed to find you casual flings in your area. If you really don't want something serious - this is the app to download. They have a "date" section, but it is used much less often. They also keep those you like completely in the dark, unless both of you happen to like one another; then, it's off to the races (racing to the bed, that is)!
Why DOWN is great
It's great for fast and fun hookups
The app is quickly growing
There's also a dating section if you so please
What we don't like about it
Although the userbase is growing, it is still quite small
You're very unlikely to find anything serious here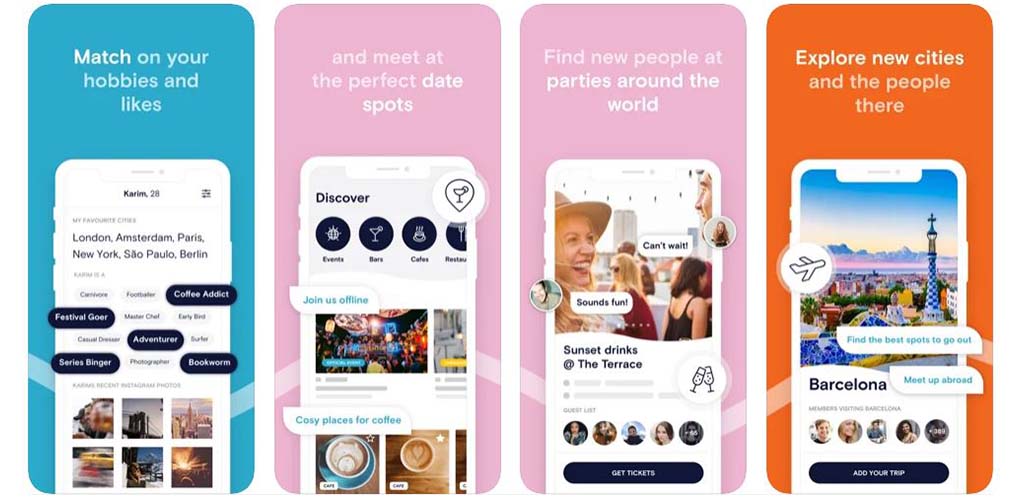 #7 - Inner Circle (Android; iOS) is one of the best dating sites in Chicago
Inner Circle has created a user-base of serious singles looking to meet their other half. The app encourages users to have meaningful conversations by offering pre-built conversation starters, member nights/events and date idea sections for your profile. All of this allows for a smoother transition into actually meeting the person. If you're looking for something more serious, but also simple, hop on Inner Circle.
Why Inner Circle is great
It's for more serious singles
It gets you out of the app and into the world
It's still very user friendly
Why we don't consider it the best dating site in Chicago
You have to pay in order for it to be worth it
Confusing payment structure for chatting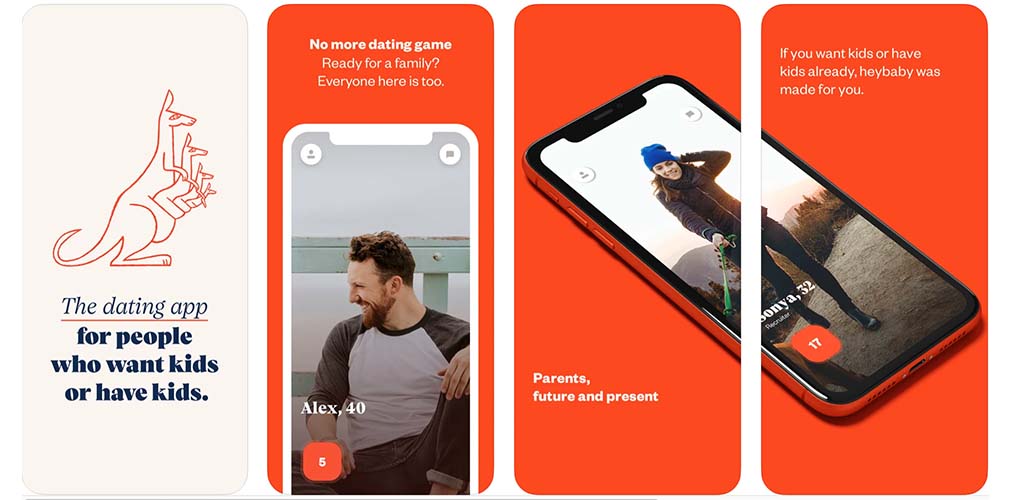 #8 -  heybaby (iOS) is for parents or those who want children
heybaby was designed for parents or those who want to have kids in the near future. As you'd probably assume, the user-base consists mainly of people older than their mid-20s. That's not a bad thing though - this setup allows you to get through a lot of "meh" matches and only be presented with those that actually would work. The signup process isn't mundane either; in fact, the entire process is a lot of fun!
Why heybaby is great
It's unique to those who have or want children.
It's a fun signup process!
It's serious enough to find a lifelong partner.
It's one of the best dating sites in Chicago for single parents.
What we don't like about it
It's only on iOS.
There isn't a massive amount of users.