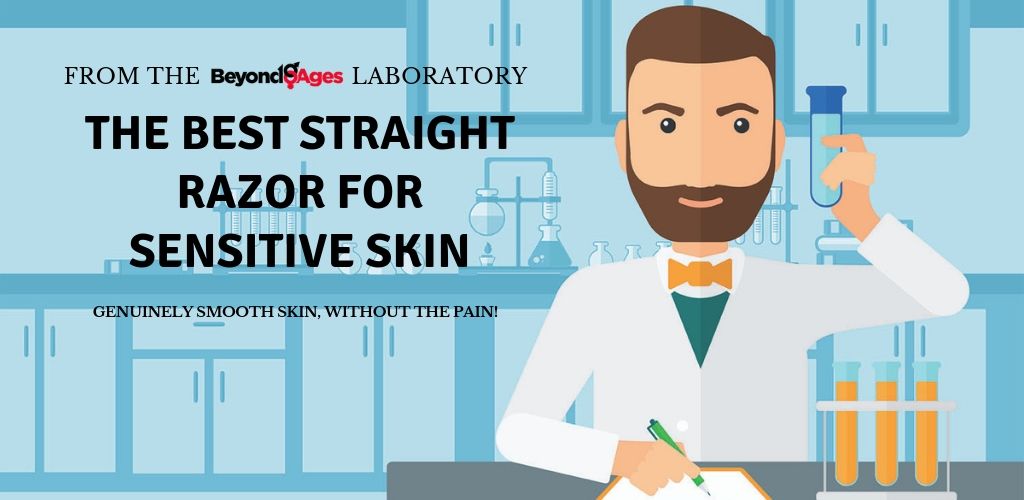 Why give yourself a bigger handicap? Shaving with the best straight razor for sensitive skin will improve your chances in the dating game! If you're using a sub-par razor (okay, okay, we'll stop with the golf metaphors), you're going to have a bad time. Not only are you likely to make any blemishes on your face much worse, you're going to create new issues.
From ingrown hairs to razor rash, how you shave and what you shave with can really impact your day. Even the odds with your competition by using the right razor for your skin type. Keeping your face smooth or your beard in-line really shows how serious you are about your date. If you took the time to look good for your partner, they'll really appreciate it!
How a Good Straight Razor Can Change the Dating Game
If you're not taking care of your facial hair, what do you think that says about the rest of you? While we all know beauty is only skin deep, you still need to attract your partner in the first place! This means making sure you aren't irritating your skin while you shave and making your breakout even worse.
Getting to the date is hard enough, so why waste your efforts by forgetting to look after your beard? Stubble is in, sure, but even that should look tame. Here are some things you should think about to help you pick the best razor for sensitive skin . . . and people who don't want to fight their face for a shave.
How Good Is the Shave?
The shave should be smooth and easy. You're obviously going to miss a spot or two, but a good razor is going to take fewer strokes and irritate you less. A good shave shouldn't leave you with 100 nicks and cuts!
How Is the Quality of the Construction?
The quality of the construction also reflects how durable the razor is. A straight razor is meant to last you for a long time. It stays sharp and does not require you to change blades as often. The razor should also have a handle that is easy to grip and hold on to during a wet shave.
How Easy Is It to Use?
A straight razor also needs to be easy to use. It should make your life and your grooming routine much easier. The razor should have a contraption that secures the blade in its chamber when not in use. It should also be easy to switch out blades from the razor and go immediately back to shaving.
How Expensive Is It?
Finally, the price of the razor matters a lot. Straight razors are not typically expensive, but if you do pay a little more money for a straight razor, the manufacturers need to justify that price point by offering features you cannot pass on.
Best Straight Razor for Sensitive Skin
We broke the categories down by budget. The first is what you should buy if you are concerned about cash but still want something that will look after your face. The second is the high-end model that will really improve your shaving experience — at a cost. The last is the cheapest we could find that still did the job decently well. Read through the reviews compiled by a ton of industry research and trials to find the best straight razor for sensitive skin like yours!
Best Bang for the Buck: Classic Samurai CS-102 Stainless Steel Professional Barber Straight Edge Razor | $13.75 | Buy Now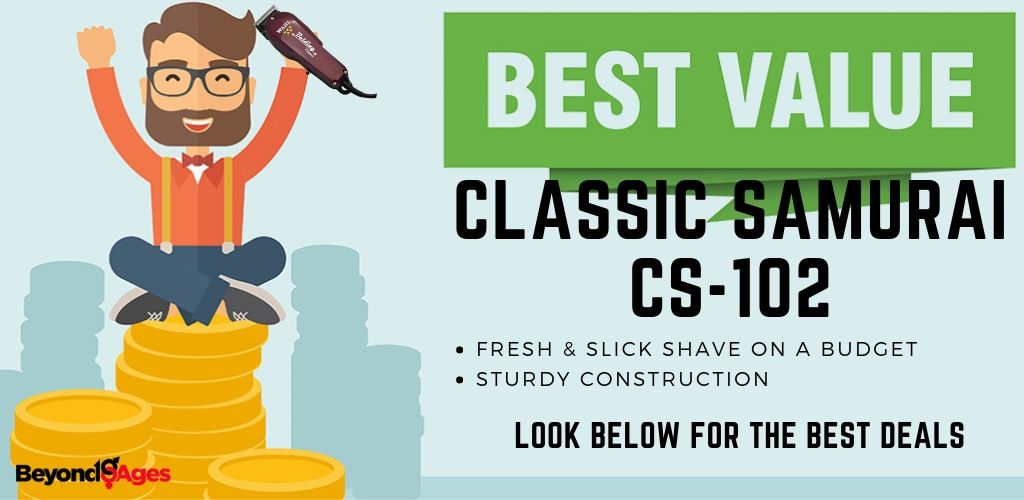 The Classic Samurai CS-102 Stainless Steel Straight-Edge Razor is a straight razor that is lauded in the market for its efficiency. Regardless of the kind of skin or hair type you have, this straight razor will give you a clean, smooth shave that will leave your skin feeling great. If you suffer from sensitive skin or are vulnerable to ingrown hair and razor bumps, this straight razor will take special care of you.
The razor is efficient and can be used for personal use and even at a world-class salon by a professional barber. It's made with genuine surgical-grade stainless steel and will last you a long time. Straight razor blades also stay sharp for longer.
The exchangeable blade technology makes it extremely easy to change the old and rusty blades out quickly, even mid-shave. The plastic pouch protects the blades and steel from unnecessary exposure and rusting. The pouch also ensures that the razor does not open by accident while you are traveling and cause avoidable injuries.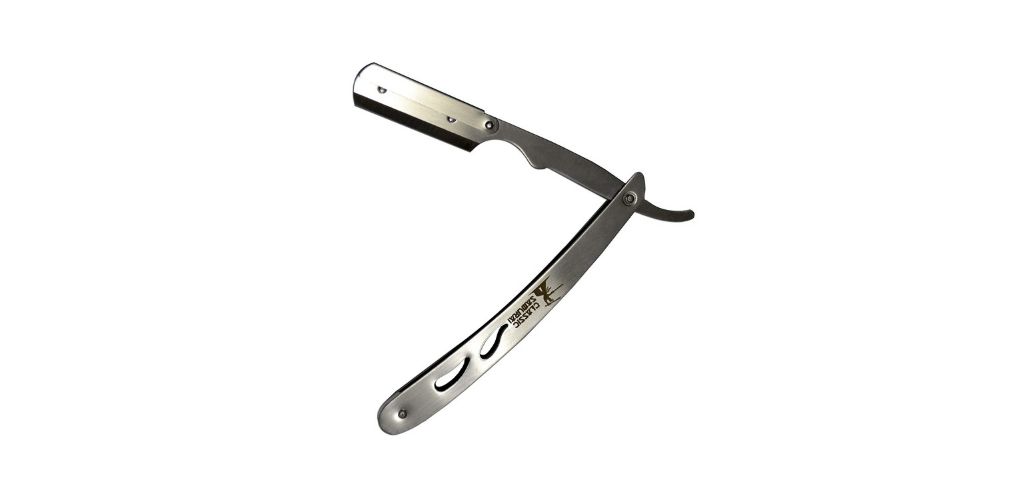 The end of the blade compartment also has a rounded exposure design which makes it a safer razor to use and ensures that you do not get cuts and nicks while shaving. Apart from having a smooth shaving experience, the razor also gives you 100 Derby single-edge blades which will make it extremely convenient for you to use the razor for a long time.
If you are looking to date, a straight razor will give you the confidence of clear skin and a well-groomed look. It is great for sensitive skin as the blade remains sharp, which means you do not need to run the razor over your skin multiple times. The hair will come off in a single stroke. Clear skin and confidence will take you a long way in the dating zone. This product has been chosen as the 'best bang for the buck' product as it is a great option for somebody with sensitive skin to use, but it also doesn't 'shave' a hole in your pocket.
Best of the Best: Parker SRW Stainless Steel Straight Edge Barber Razor | $22.99 | Buy Now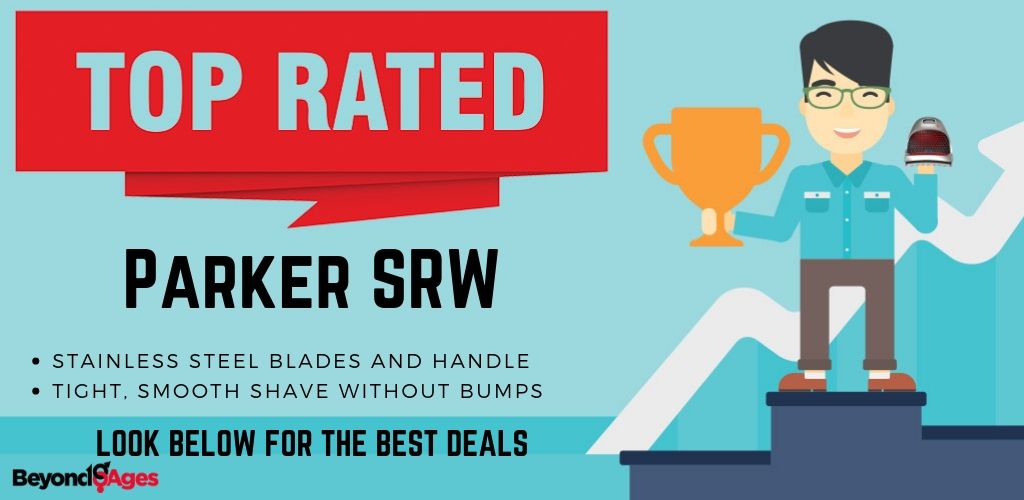 The Parker SRW Stainless Steel Straight Edge Barber Razor is one of the best razors you can use if you have sensitive skin. Like the previous razor, there is a rounded exposure at the end of the blade compartment that makes it a safe device to use. You can stop worrying about cuts and nicks!
It also has other safety features, like a snap-and-lock technology for the blade holder which ensures the blade doesn't slip out when it's not required. Whether you use the razor for personal use or have a professional barber give you a shave, the razor stands the test of quality.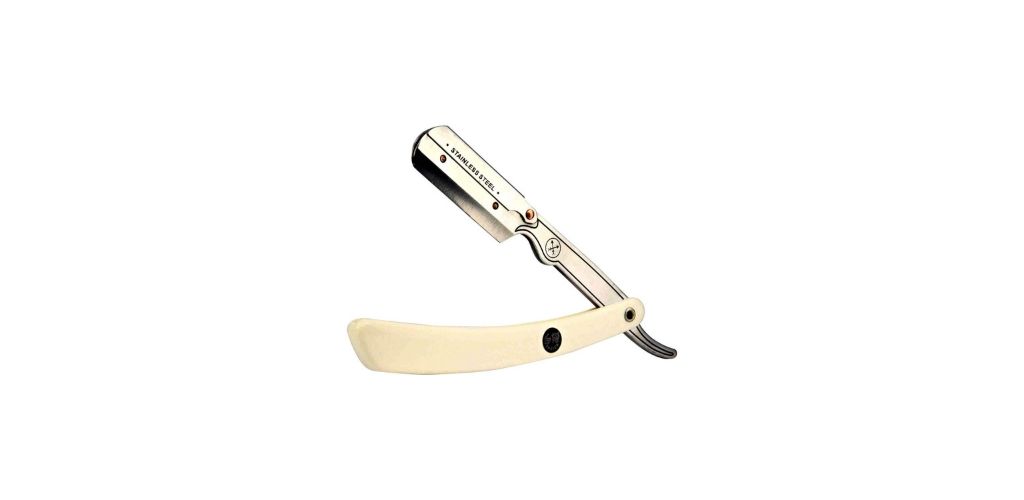 It can be used with a barbershop single-edge blade or with half of a double-edged blade. The razor also comes along with 100 Shark Super stainless steel half blades so you are settled for a few weeks at least and do not need to scramble to buy new blades.
It has a white resin handle that gives you a firm grip and does not slip away during a wet shave. The stainless steel handle and blade arm make the razor extremely durable. The resin handle provides an incredible grip and the snap-and-lock mechanism is an easier way of securing the blade than squeezing it into a pouch. The razor has also seen patronage from the people for over forty years so it's surely doing something right.
Best Value: Utopia Care Professional Barber Straight Edge Razor | $11.99 | Buy Now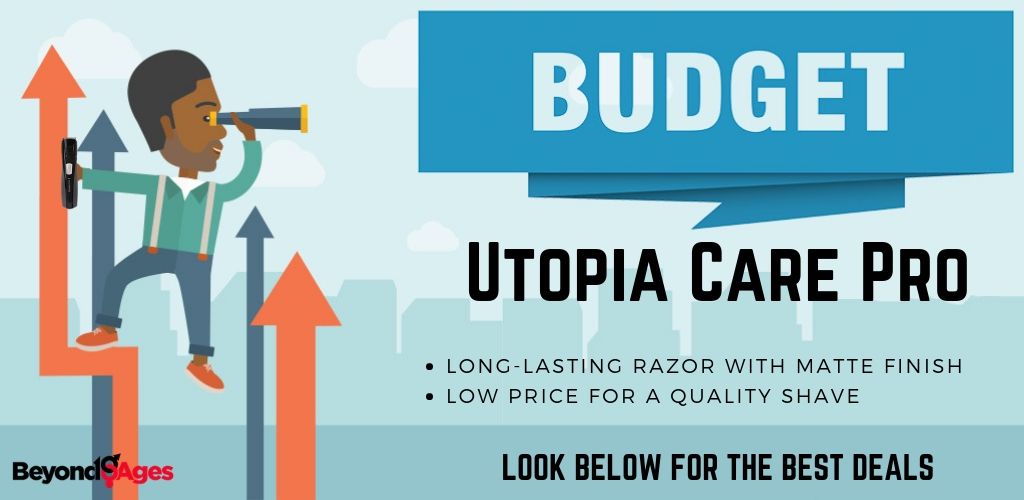 The Utopia Care Professional Barber is a long-lasting straight razor that will give you the smooth shave your sensitive skin needs. The razor has a stainless steel body with a black matte finish looks good and keeps your razor from rusting. You can use the device with ease, thanks to the flippable blade cover and metal grip. You can also lock the blade cap so you know that the blade stays securely in its chamber when not in use. Additionally, you get 100 premium Derby blades complimentary with this razor which makes life much easier.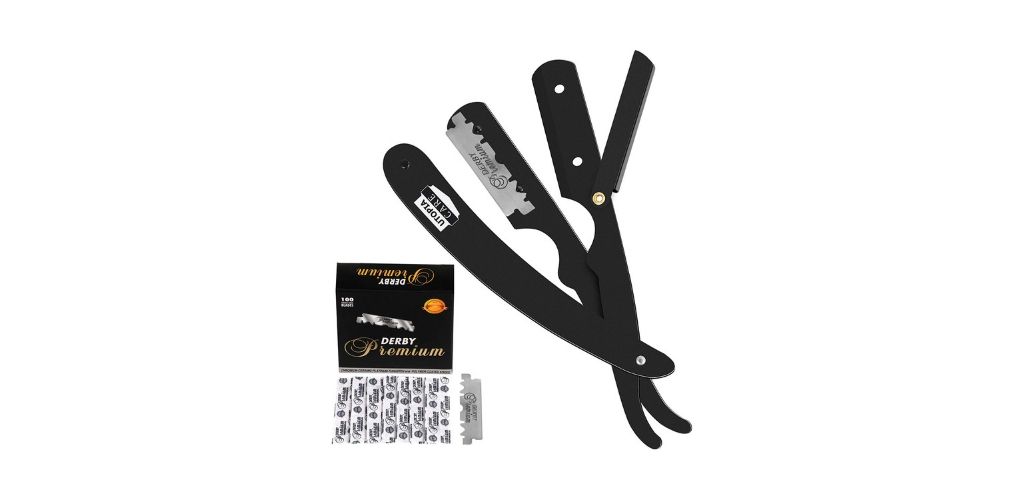 Like the other two razors, the rounded edge of the blade compartment ensures minimal cuts. But having said that, apart from all the good qualities and features the razor has to offer, it doesn't have the same user experience as the Parker SRW Stainless Steel razor or even the Classic Samurai razor. The first two can actually be used in professional barber shops, so the shave is that much higher quality. However, if you find the Parker razor too expensive, this is a reasonably priced alternative!
The best straight razor for sensitive skin, recapped
Dating is difficult and complex and does not always offer the best rewards. But you can really improve your outcome if you take care in your appearance! Using the best straight razor for sensitive skin will take the worry about at least that part. But what straight razor is best? The following is a synopsis of what has been mentioned above: