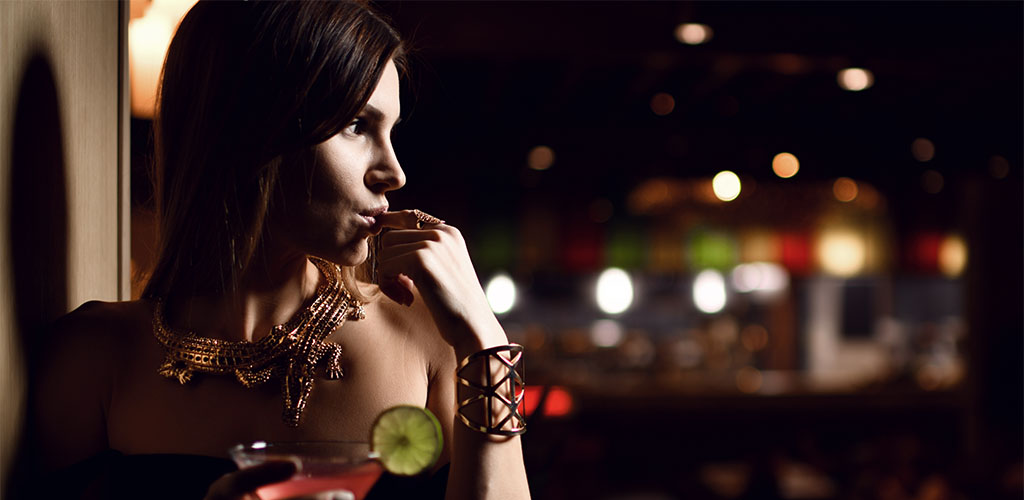 It's big, bustling and always full of people. You'd think trying to meet cougars in New York would be easy, but it's obviously not. These sexy older women may be everywhere, but actually getting to know them can be tough when they're in such a rush!
Despite New York's whopping population count of 19 million, the dating scene here isn't always the easiest. For one, the hustle and bustle of the city make people more prone to hookups rather than long-term dating. With a constant set of fresh faces rushing in, there's a tendency to keep things quick and casual. On top of that, New Yorkers are intensely focused on their careers. A lot of them are too busy to make time for serious dating!
Still, here's some good news: there are more women than men in New York. The odds are skewed in your favor, and you'll find an abundance of New York cougars looking for their next man.
There's a wide variety of older women in New York, from wellness buffs shopping at Westerly Natural Market to fashionistas at the Upper East Side. What most of them have in common, though, is they're confident, stable, and sometimes intimidating. They know what they want, and they aren't afraid to go for it.
As a man, you're not confined to bars in Midtown. There are a number of places where you can go to look for cougars in NYC, and some of these are hidden gems.
Below are our favorite New York cougar bars and hangouts. Give them a shot and see what we mean. We'd love to hear all about your experiences in the comments section!
The best cougar bar in New York for guys
We like to start off our recommendations strong. When it comes to cougar bars this is one everyone needs to try:
The Crown Inn is easily among NYC's best bars for meeting women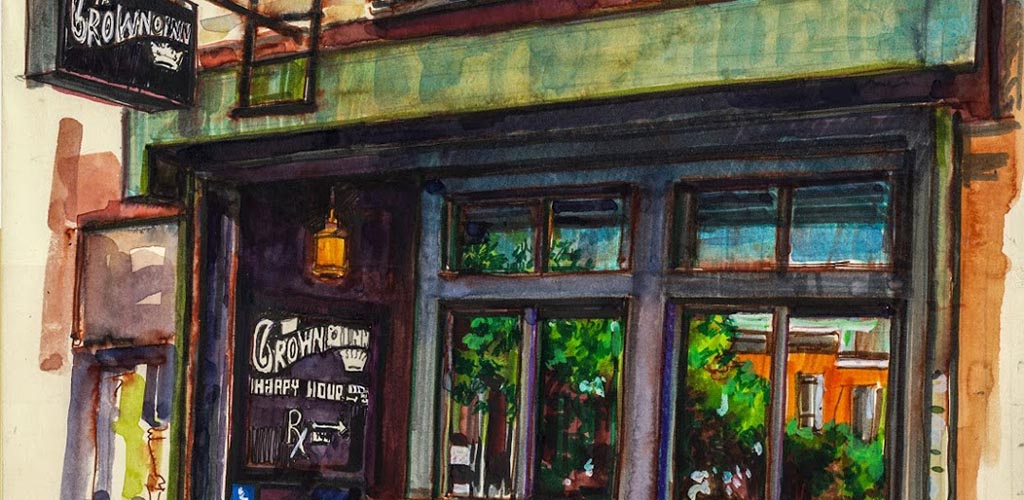 crowninnbk.com
To say we've found the absolute best bar for picking up women in NYC would be bold. After all, a new bar opens somewhere across the five boroughs approximately every 30 seconds. By the time we finish this paragraph, there will probably be a new Prohibition-themed cocktail lounge in the Village. We understand there's never going to be just one definitive pick-up bar in NYC.
But if there ever was one, it'd sure look and feel a lot like The Crown in Crown Heights. In the last decade, this Brooklyn neighborhood has become the epitome of cool (sorry Williamsburg). At the heart of it is this classic pub built for group gatherings and intimate dates. With its exposed brick and spacious wood patio, the Crown Inn is simultaneously timeless and very of the moment.
We've never been to this bar when it wasn't hopping with attractive Brooklyn singles. This is one of our favorite places to recommend for a first date. It's also a superb social scene where you can meet someone new with little effort. If one bar could epitomize why NYC is the best city for meeting women, the Crown Inn would be it.
Where to meet cougars in New York online
The Big Apple is, aptly, big especially online. That's both a good and bad thing when it comes to finding the perfect cougar for you. Here's where you can go to first:
If you just want to sleep around, Adult FriendFinder is our favorite New York cougar dating site (try it free)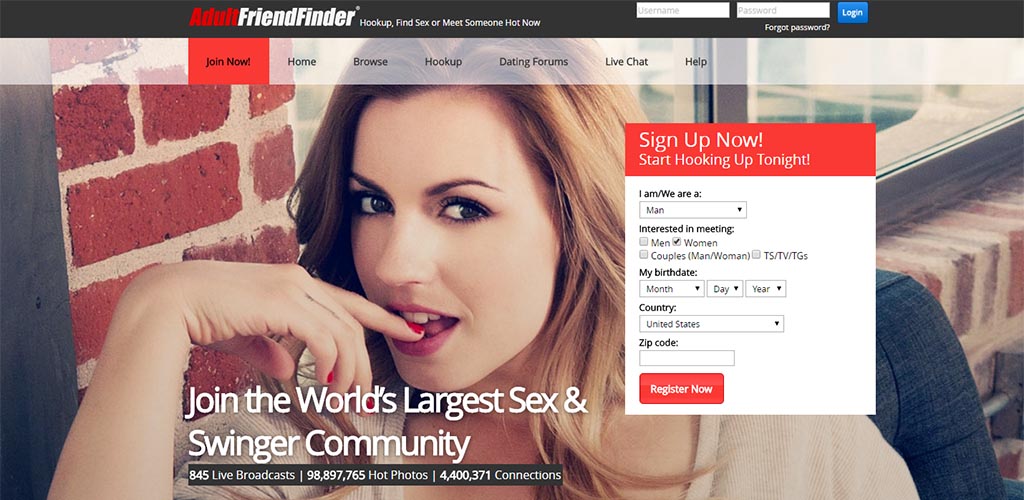 Let's be honest: a lot of people prefer to get laid than to settle down. But sometimes, it's hard to tell what a cougar really wants. If you don't want to play mind games to find out, make it sure thing by trying Adult FriendFinder.
This isn't the site for meeting your soulmate. It's the site for meeting your next bedmate. Everyone on Adult FriendFinder wants to have some casual fun. Sex is the name of the game, and everyone wants to play. As for cougars in NYC who want a piece of the action, this site is paradise!
We've tried a lot of different options and this has been the most useful way to meet cougars in New York to take home fast!
A huge chunk of Adult FriendFinder users are women in their 30s and 40s. With the huge population of NYC, you can bet you'll meet a lot of these single, horny cougars near you. Personally, it's the best site we've used for meeting older women who want a one-night-stand--no awkward goodbyes, no will-we-won't-we flirting. It was all good casual fun that we'd try again and again.
If you just want to hop into bed with a cougar, might just meet her on Adult FriendFinder.
Try Adult FriendFinder For Free!
If you actually want to meet single cougars who are more interested in fun in the bedroom than a long-term relationship you need to
check out Adult FriendFinder's free trial with this link
. We've spent many months testing out 100+ different sites and apps to meet cougars and AFF has consistently been the easiest way for most men.
When looking for a relationship, finding a cougar in NY is easiest on Cougar Life in our experience (try it free)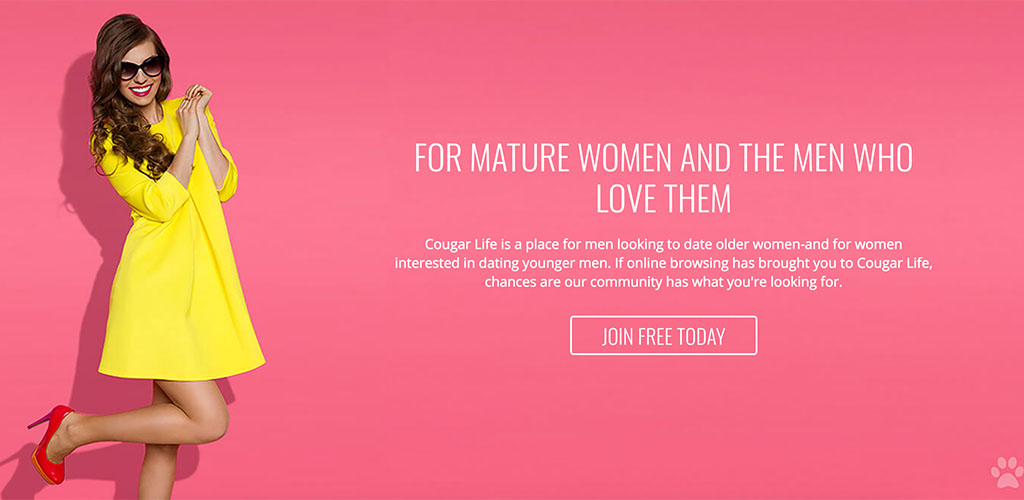 If you'd like to connect with single cougars for a little fun or even a relationship and you're NOT using online dating sites (or it's been a while since you tried them), now is a great time to start. Mingling at bars or nightclubs may get you out there and meeting new people, but single women ages 35+ tend to lead busy lives and they can be hard to find out socializing. Often, these women only have time to look for guys online, particularly on sites where they know they're dealing with serious prospects. With so many dating site options out there, how do you choose the right one?
In our experience, Cougar Life (which offers a great free trial that you can try here now) is the best site out there for meeting lots of single older women. The signup process is pretty easy and weeds out anyone who's not serious about meeting you. The women who go through the signup process are way, way more likely to respond to your messages, or even message you first, than any other site we have seen.
We have yet to find another site that makes meeting single cougars in New York easier!
Cougar Life is a really popular way for older women to meet men who are into them. Ladies 35 and above use the app to chat with fellow singles and maybe go on a date or two. It's one of our favorite apps, which is why it's been at the top of our list of the best apps and sites for meeting older women.
This is the option we think most guys are going to have the best success using, especially younger guys.
Everyone in New York is always busy. From working to pursuing hobbies to spending time with families, there isn't a lot of room for meeting guys. But through Cougar Life, women find dates on their own time. We've used this app for years, and we still find new people to date. Sometimes we even hit it off with someone who prefers something casual.
Try Cougar Life and your search for single cougars for you will get so much easier!
Other top New York cougar bars you have to try
NYC is full of fun bars where you can meet lots of people. While some trendy bars often have a younger crowd, we know a few places where you can meet older women.
The best cougar bars in downtown New York
Every NYC borough has its own nightlife scene. Here are few where we always meet plenty of cougars. Check them out!
Bemelmans Bar may be the sexiest bar for meeting New York cougars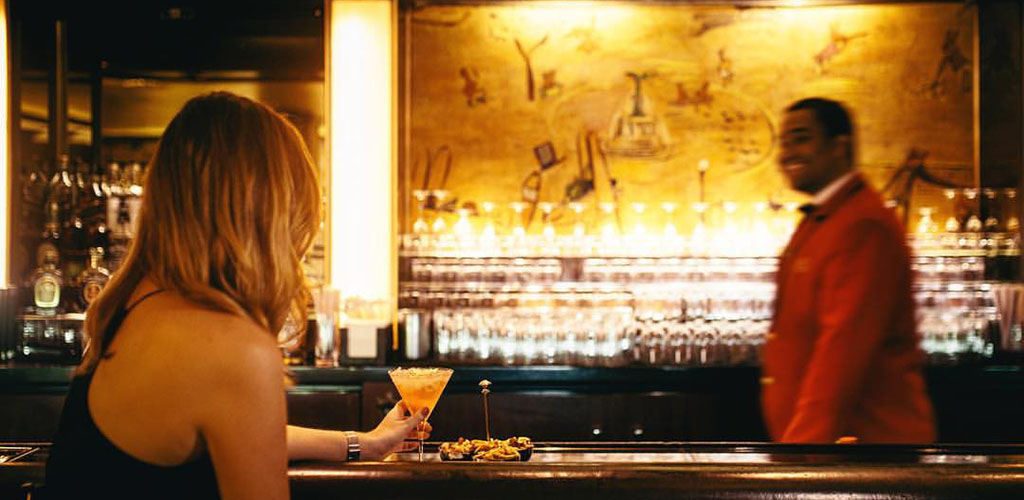 @thecarlylehotel
Like few other cities, NYC is a place where the past, present and future are constantly mingling. Just look at Bemelmans Bar in the Carlyle Hotel to see what we mean. It's an upscale piano bar with an Art Deco style that nonetheless will never go out of fashion. Some people will call it "old school" while others will say it's modern chic. We just think it's sexy as hell.
There are few bars in NYC that are more immediately impressive than Bemelmans. Whether you're meeting someone for the first time or you're coming for a 20th anniversary, it'll wow your date. From the sleek tabletops to the leather seats and 24-karat gold ceiling, Bemelmans is excess done right. Top it off with nightly performances from the finest musicians in the city and you've got pure perfection.
You know the kind of women who came to New York to live their "Gossip Girl" dreams? This is what they were picturing when they arrived fresh off the bus. If you bring a woman to Bemelmans, we guarantee she'll be very grateful for the evening. We're not saying that sex is guaranteed. But, you will already be in a hotel. We're just saying.
230 Fifth is a rooftop bar with a stunning view of NYC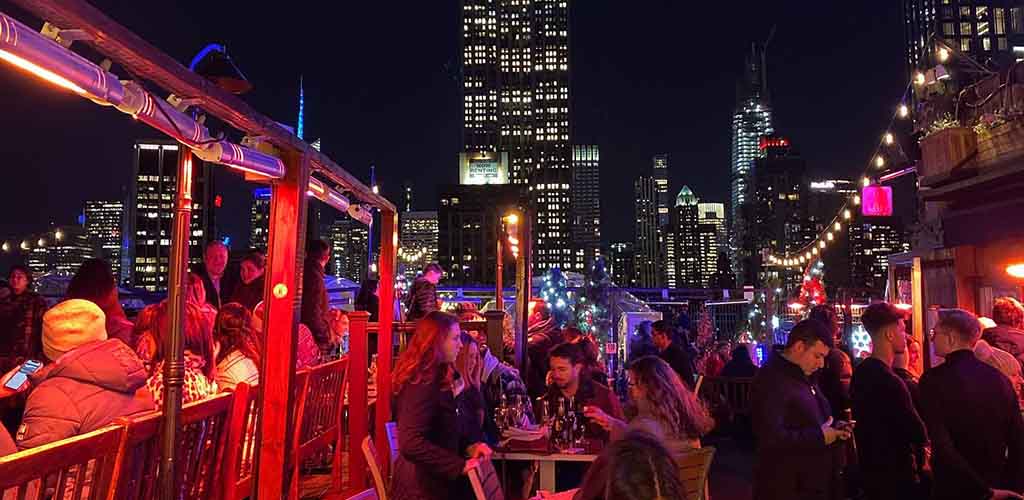 @230FIFTHRooftop
As you can tell from the name, this cougar hangout place is at 230 Fifth Avenue. It's known for a tremendously expansive rooftop deck that offers a dazzling view of the New York City skyline. You can't get a better place for viewing the expanse of the city at night! It's also known for small but very pricey drinks.
On top of this, 230 Fifth is one of the secret hunting spots for cougars in New York. The cougars here are trendy, cultured and classy. You might have to look a little deeper as the hitching up is not as obvious as in other places.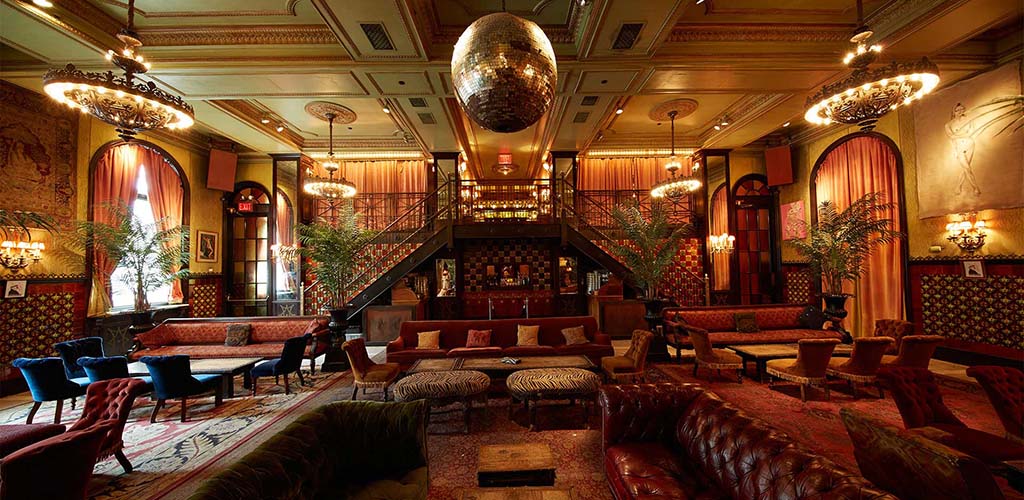 thejanenyc.com
This is the sort of city where you'll regularly spot top fashion models mingling with secret millionaires in sweatpants. NYC is a city for the aspirational, the guys who are always punching above their weight. We can't tell you how many times we've seen an ugly bro with an absolute 10. Sure, often the bro is rich. A lot of times, though, it's just confidence and being at the right place at the right time.
Places don't get much more right than the Jane Hotel Ballroom, one of NYC's classic nightclubs. This ballroom has history pouring out of its old-world couches like so much loose change. It's gone from being a sleazy sailor hotel to a sophisticated lounge to, now, a hip dance club. If you don't spot at least a B-list celebrity when you're there, you get your money back. Well, maybe not, but it's definitely the place to be seen for tons of influencers.
Among those trendy folks are a truckload of hot NYC women dancing on the couches. Quite literally. With their mix of hip hop, top 40 hits and Indie jams, the Jane Ballroom's dance parties are lit. Chat up one of the models in the corner and who knows, you could be taking home a 10.
The best New York cougar bars in the suburbs
Don't feel like spending a ton of money at a bar in the middle of the city? The outer fringes of the New York also has its fair share of fun bars.
B66 Club is where single women in New York hang when they're south of Prospect Park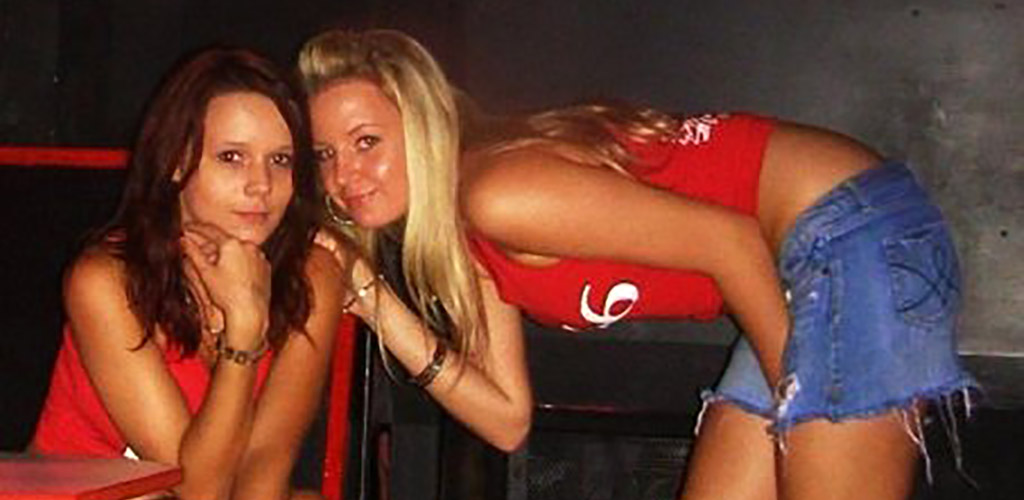 @b66club
You don't have to blow all your money in Manhattan to meet hot women at the club. In fact, depending on where you live, a great nightclub is probably no more than a few blocks away. Take for instance B66 Club in Bensonhurst. What? You didn't know one of the best places to meet hot women in New York City is in your backyard?
Like much of Brooklyn below Prospect Park, B66 started out as an ethnic hangout. In this case, a Polish-American joint. Over the last two decades, though, the crowds grew, and B66 transformed into one of Brooklyn's best, most diverse clubs. Across more than 4,000 square feet, B66 packs in multiple bars, pool tables, bar games and a bumping dance floor. There isn't a night of the week that you won't find people having a great night.
For all those hot New York cougars who are over Manhattan's exhausting scene, this is the perfect alternative. While B66 definitely gets busy on the weekends, it's not like those overcrowded Manhattan clubs. You'll actually be able to get the bartender's attention, and you'll be able to afford the drink. Meanwhile, DJs will be blasting fun music and the crowd will be getting wild. Show up, find a someone hot and dance the night away.
Irish monastery meets brewery at The Wicked Monk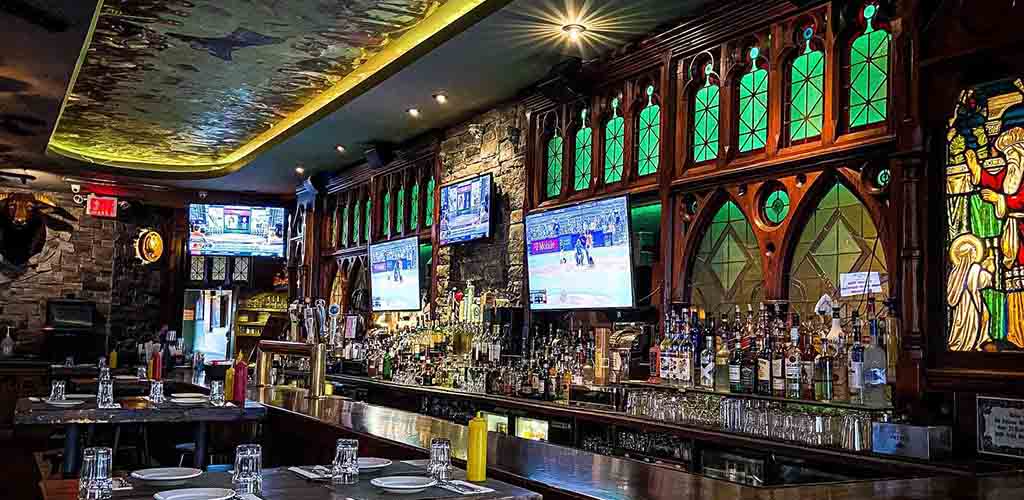 @wickedmonk
For a cougar hangout that's not your typical bar or restaurant, The Wicked Monk might be your pick for the evening! It's modeled after a Gothic Irish monastery. In fact, its stained glass and wood were even taken from a monastery chapel in Ireland, so you can bet that the ambience is pretty authentic. The Wicked Monk is split into two sections: a bar and a restaurant, which are separated by a railing. There's lots of breathing room, so it can handle a crowd.
During evenings, the bar is usually busy. Once you spark it off with a hot older lady there, you can invite her to have dinner. A live band plays twice a week, and there are 20 LED TVs around the bar. With the music, TV and aesthetics combined, you and your impromptu date will want to stay around.
The food is above-average and their bestsellers include the buffalo wings and fish and chips. Where they excel, though, are the drinks. They have an extensive craft beer menu with 26 drafts on tap.
Overall, The Wicked Monk is a popular bar with a solid reputation, and there's bound to be a few cougars who'll catch your eye.
Where to pick up New York cougars at night
Our city's party scene is tough to beat. That's why we have an assortment of nightclubs where you can dance all night with a mature woman!
Find cougars in New York and get erotic at Madame X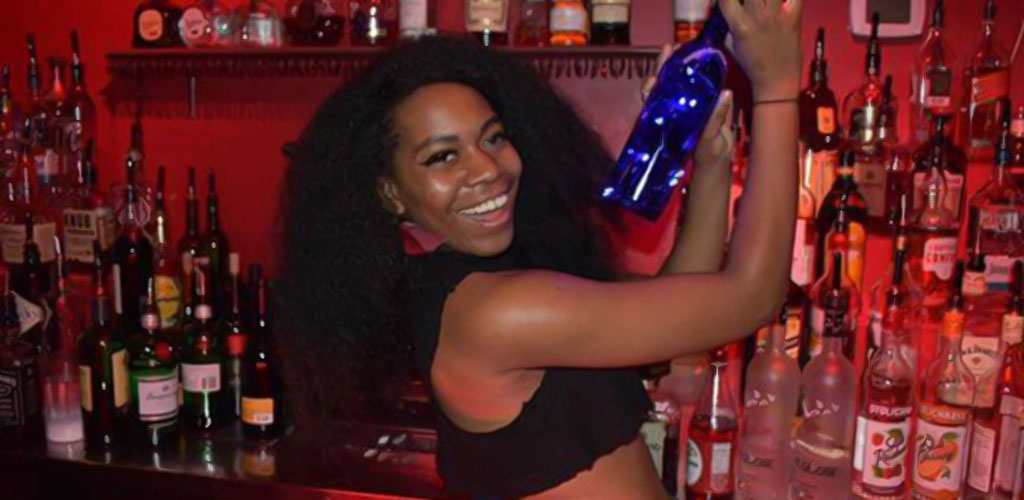 @MadameXNYC
Madame X attracts those who seek thrills and one-night stands. It has sexy, red lighting as well as animal prints and sultry red velvet on the walls. Every aspect of this lounge is cultivated to encourage carefree, thrilling encounters. On the other hand, it also has private party rooms if you're not interested in the bustling group of patrons inside the bar.
This place can accommodate you whether you come alone or with a group of friends seeking to get lucky with older women. Keep in mind that the emphasis here is sex, so grab a drink, get some good food and start scouting.
Dance and drink with a mature lady at Penthouse 808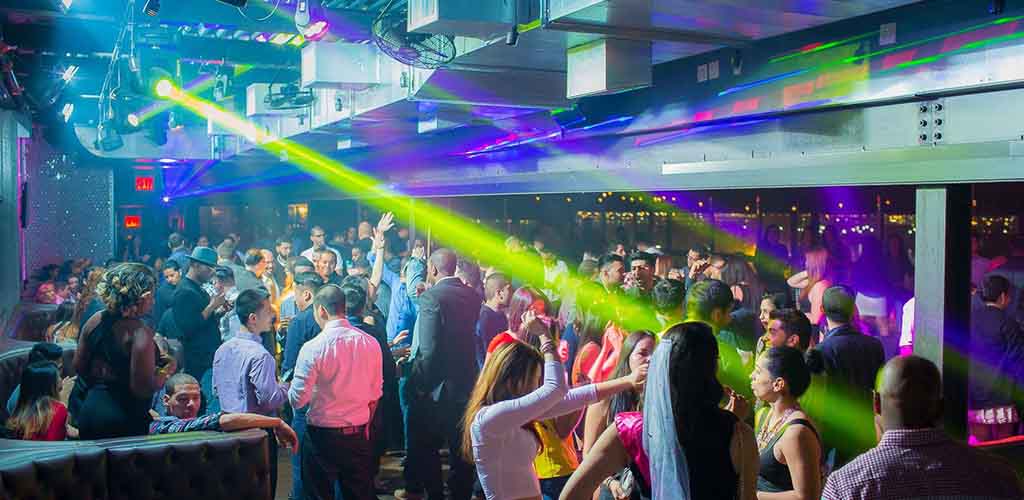 @thepenthouselic
This watering hole is located on the rooftop of Ravel Hotel. It's one of the finest places around New York to go on a cougar hunt. Penthouse 808 offers spectacular views, and the older women who frequent the lounge are another perk. It's popular among classy older ladies who love to dress up and enjoy the live music, cocktails and dancing.
Keep in mind that this isn't the place for a casual outfit. Everyone has to dress to impress! The cougars in this lounge are the attractive, successful and high-status type, so they'll appreciate a sharp gentleman.
Don't Tell Mama is your choice for cabaret among New York cougar bars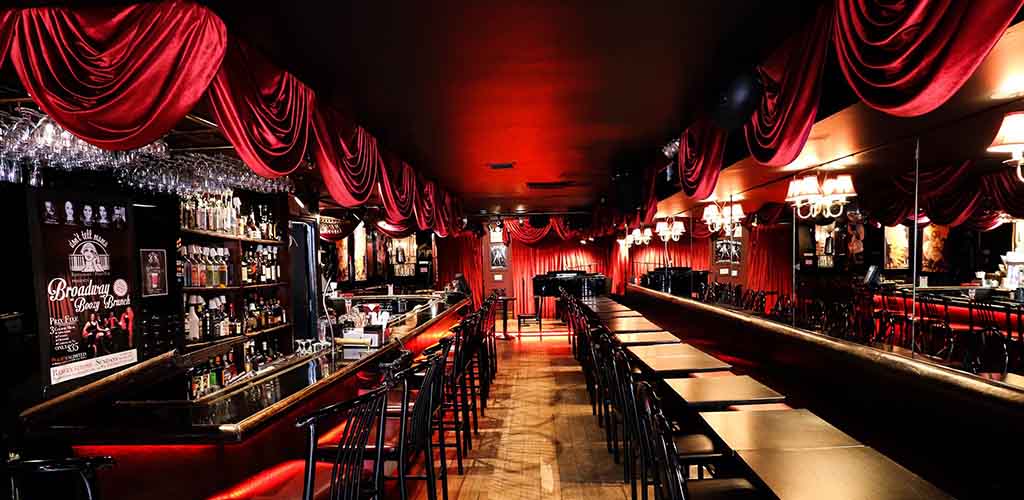 @donttellmamanyc
This is an all-around lounge featuring comedy, cabaret and a piano bar. It's great for finding New York cougars who like dancing and having a good time. The menu is varied, featuring fresh to plate food.
Don't Tell Mama has a rich history, which is part of the attraction for most cougars. Lots of mainline celebrities began their careers in this lounge. The mood tends to be light, naughty and even risque. Hitting on an older woman won't feel awkward! You simply have to dress up, put on your A-game and be ready to flirt and dance the whole night.
Where to meet older women in New York during the day
It's so easy to meet cougars during the day if you know where to look. Here are some of their daytime hangouts to check out.
Gemma is a vintage restaurant with cougars waiting for their man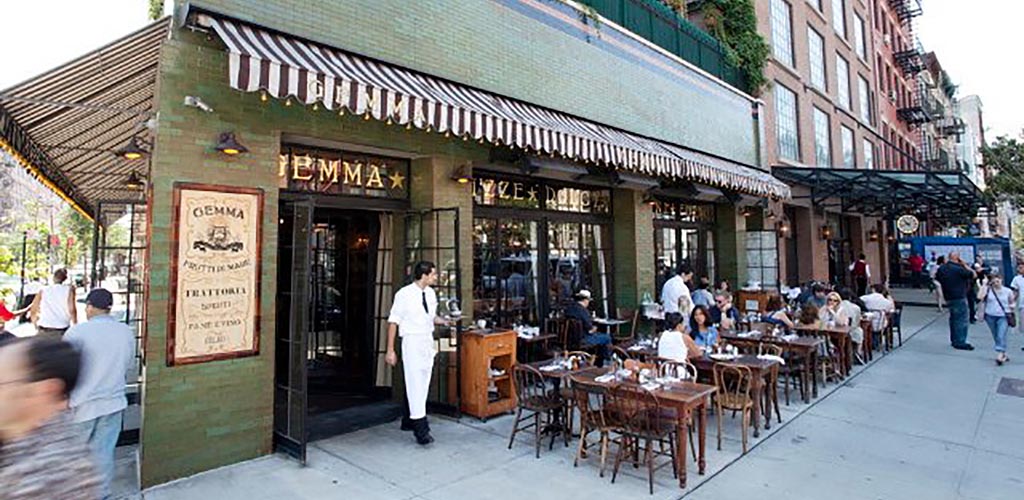 @TheBoweryHotel
This exquisite evening hangout place is inside the Bowery Hotel. The best time to come here is during summer. That's when the outdoor spaces are decked with two-person tables. Still, most of the cougars prefer the bar inside. Cougars define the mating game here as they sample some formaggi or sip on red wine as an invitation to flirt.
This restaurant doesn't take reservations. So it's often jam-packed with patrons and diners. You might also encounter plenty of competition when you're trying to catch the eye of a cougar! But don't worry because on some nights, you'll find yourself outnumbered by the older women who frequent this place.
McCarren Park is a casual way to meet older women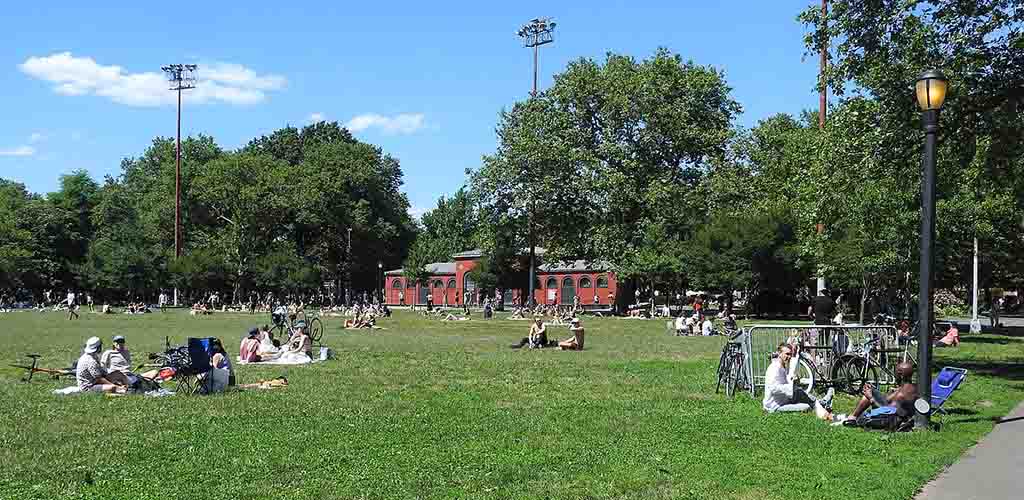 commons.wikimedia.org
This public park is popular with young families, area hipsters and cougars. It offers lots of activities to engage people, including dog runs, baseball, soccer, football and tennis. You'll also find playgrounds and resting places in Driggs Avenue and Lorimer Street.
Lots of older women head to these parks for relaxing during weekends. The outdoorsy types love it because it's the home of SummerScreen, the alfresco film fest that often plays 90s films.
Mad Café has brought cozy charm to Sunnyside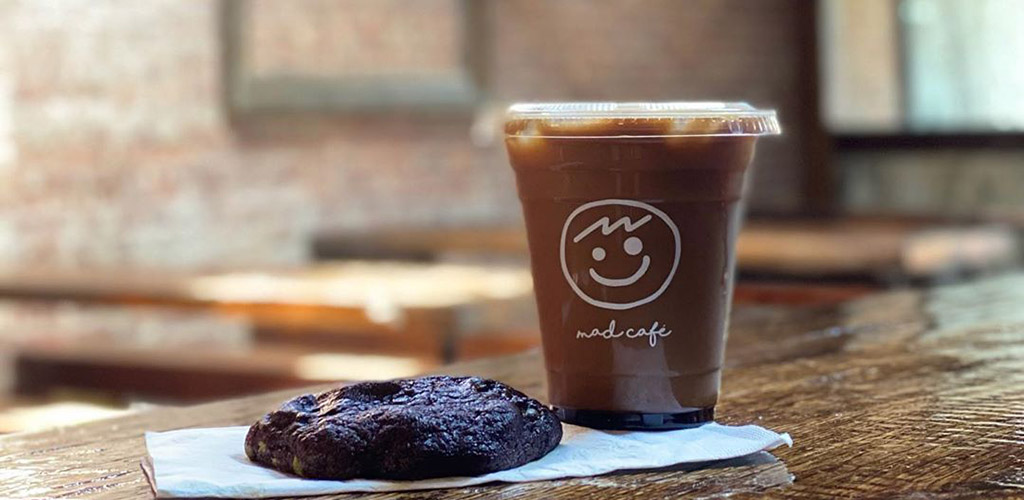 @madcafe.sunnyside
If you've been on dating apps lately, you know how many people say they "don't drink." Good for them, but it does mean you have to get a bit more creative for first date suggestions. The obvious alternative is the coffee shop: social, casual and still gives you something to do with your hands. Obviously, NYC is flush with coffee shops.
Of our favorites, Mad Café in Sunnyside, Queens has quickly risen to the top. Serving amazing coffee in a cozy, unpretentious hall, it's pure charm. Furthermore, its unrushed vibe and quiet atmosphere make it a great spot for meeting someone new. In fact, we'll say it: Mad Café is one of the best spots to meet and mingle with women.
Other great options for meeting cougars in New York
Didn't find a great spot to meet cougars in the suggestions above? We have a few more spots where you might find the mature woman for you!
Share a fabulous meal with foodie cougars at The Smith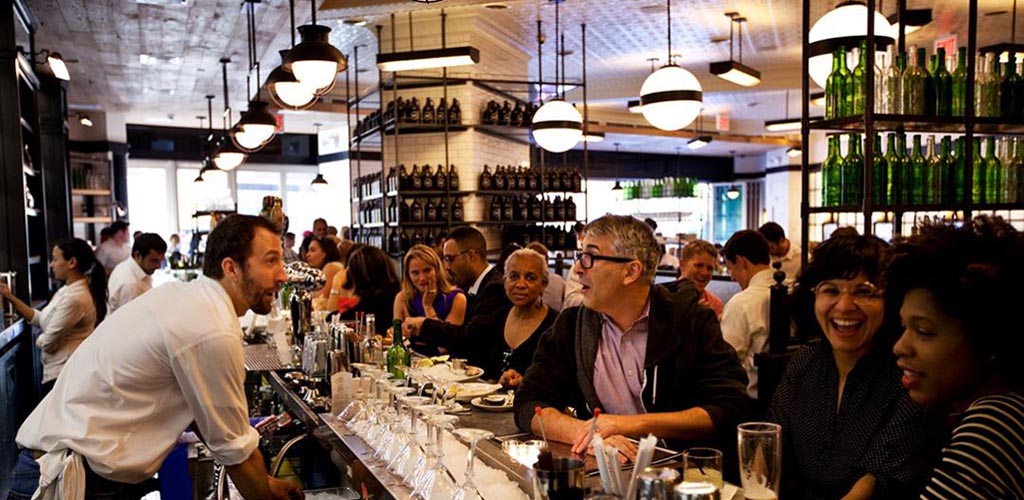 @TheSmithRestaurant
The Smith is such a well-loved restaurant that you can't afford to miss it. More than a decade after it opened, it has already expanded into six branches. You can drop by any time of the day, from brunch to late at night. Cougars are frequently on the prowl. There might be competition, though, since traveling businessmen are also looking for women to date here. It's an especially good option to try for guys looking to find older cougars.
On Fridays and Saturdays, it gets very loud and vibrant. The huge, open space can hold plenty of people, so you won't lack choices! Details like the exposed wood and a wall of wine bottles add an eclectic feel.
Menu servings are large, with entrees ranging from $20 to $30. You'll get a different menu depending on the time of day. Our favorite eats are the baked mac and cheese, squid ink spaghetti and grilled chicken sandwich. Cocktails are at $14.50, but you can get draft and bottled beer for cheaper.
With such a friendly atmosphere, chatting up a cougar on the bar will feel natural. If she finds you cute, she might even approach you first!
eHarmony can be a great New York cougar dating app for long-term relationships (try it here)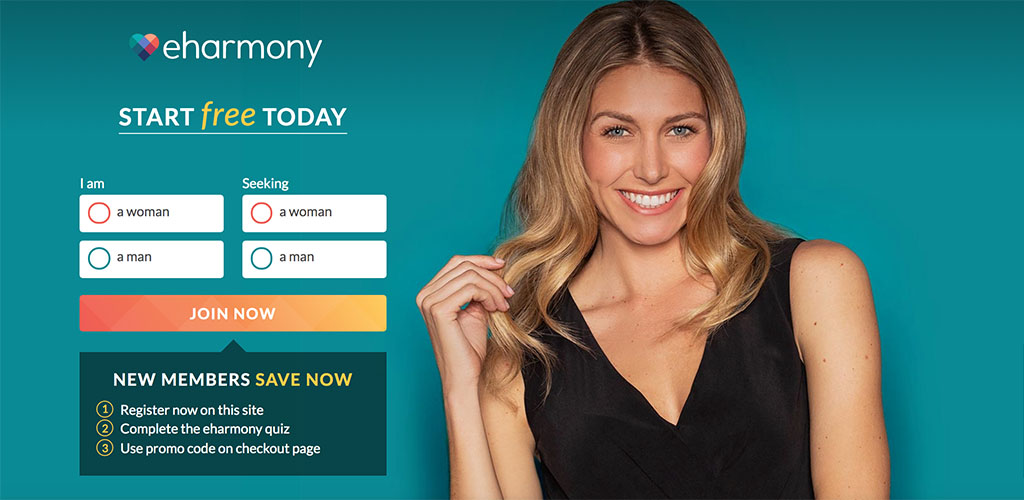 eHarmony has been around for almost twenty years and is responsible for literally 15 million matches per day (that's a lot of options for you). And because user profiles are more detailed than those on most other dating sites, the matching process is totally unique. It means you'll be matching with women who actually share your interests and values, so you're way less likely to be spending wasting a ton of time and money on dates that often go nowhere.
eHarmony is the most effective dating site we've seen out there for guys looking for mature women who want something more than a quick hookup, and we've tested out quite a few. The numbers don't lie. True, the signup process takes a little extra effort, but we know you'll find it well worth it when you start matching with quality women who share your interests and values. We're confident you're going to love it, but if we haven't convinced you yet, just give their proven trial a shot. You won't be disappointed.
Try eHarmony Free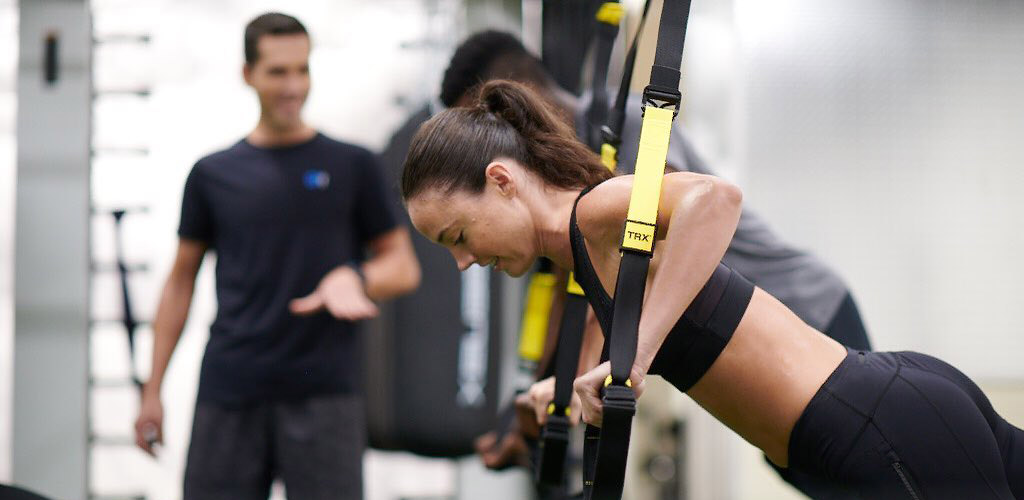 @chelseapiersfitness
NYC is essentially a non-stop game of survival of the fittest, with the sexiest locals coming out on top. Wondering how all those insanely sexy singles in New York get so damn sexy? They put in the time at their gym. And if your goal is to bed one of them, so should you.
There are gyms all over the city, so pick one that fits your style (and budget). But if you're looking to be surrounded by the fittest of the fit, we recommend Chelsea Piers Fitness. There is no better place in the city for practicing your pick-up lines while getting in shape. If the Chelsea location is too far out of your way, the Brooklyn branch has just as much eye candy.
Savor top-notch food with a trendy cougar at Hillstone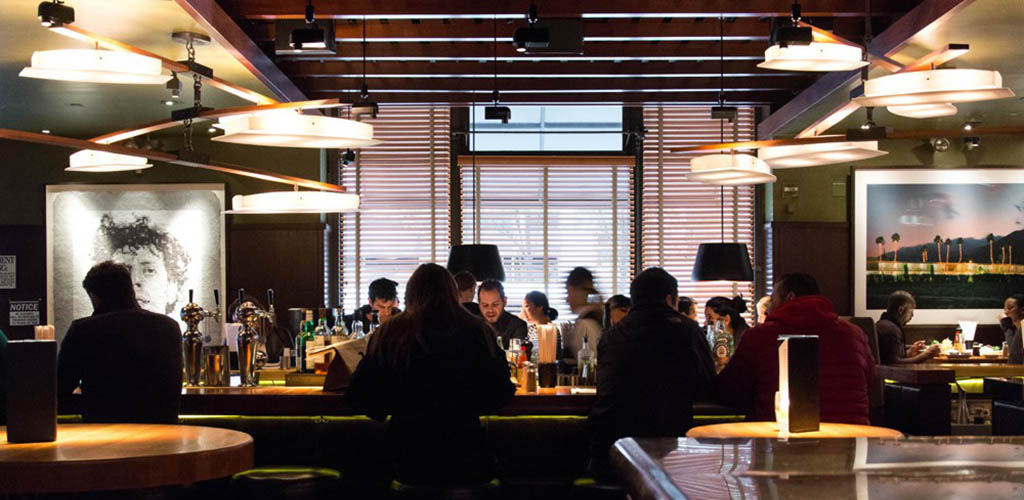 @hillstoneparkavenue
This lounge is one of those snazzy jazz lounges that appeal to trendy and well-to-do cougars from around the city. In fact, Hillstone is part of a chain of restaurants around the city. After a long day at work, it's the best watering hole!
The place is spacious and chic, with a cushy dining room. It's famous for its fabulously delicious menu and a wide array of cocktail drinks. The place is always full of cougars and younger men trying to match off, right from the happy hour to the closing time at around 11 p.m. Try to arrive earlier so you can secure a spot at the bar!
Indulge in pasta and Italian wine at Morandi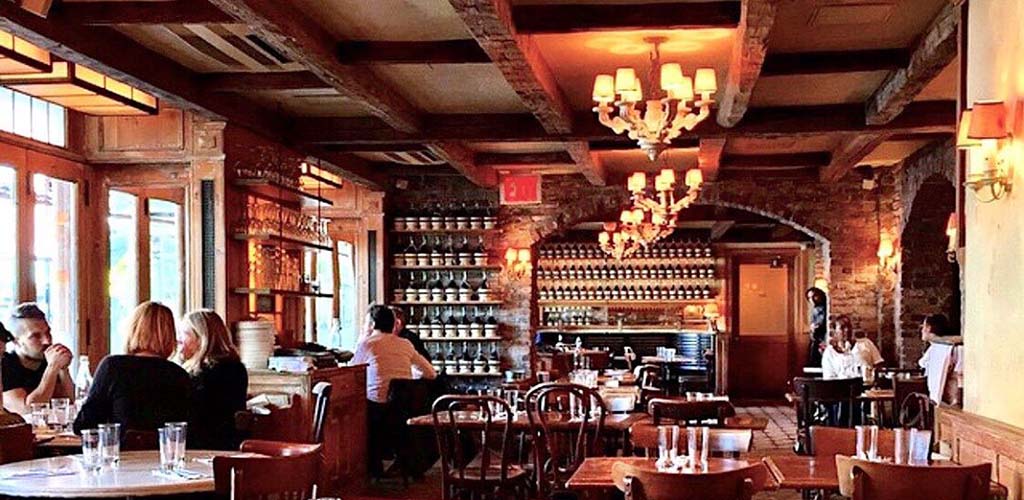 @morandinyc
Morandi is located at 211 Waverly Place, and it's one of the top cougar spots. NYC's cougars prowl every evening inside this hidden gem! It's not uncommon to run into a cougar or a company of cougars trying to have fun inside this laidback restaurant.
Among Morandi's biggest attractions is the impressive Italian wine list along with the mouthwatering bar menu. However, for all the food and wine available, the primary preoccupation of most patrons is to land a younger, fashionable man to have a good time with. This one of the easier places to walk up to an older woman and strike up a conversation.
Bryant Park Grill for flirting with lovely older women after work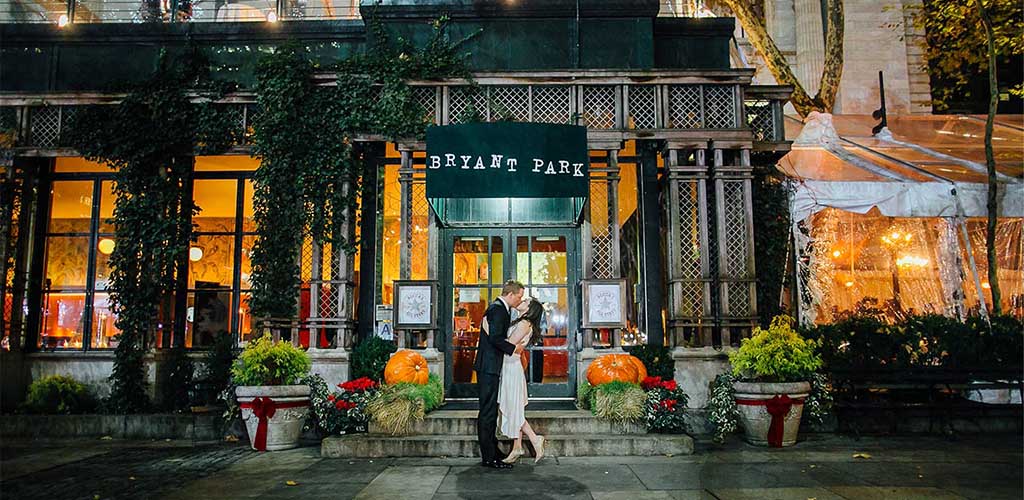 bryantparkgrillnyc.com
This spacious cougar lounge is at the east end of Bryant Park behind the New York Public Library. It's always teeming with a huge after-work crowd of singles. Lots of cougars in town visit this hangout place in search of young, executive midtown men who are catching a pint.
The main attractions are the white wines and Coronas. You have to arrive early to get a spot at the patios, though.
For more recommendations check out more great guides to meet cougars: