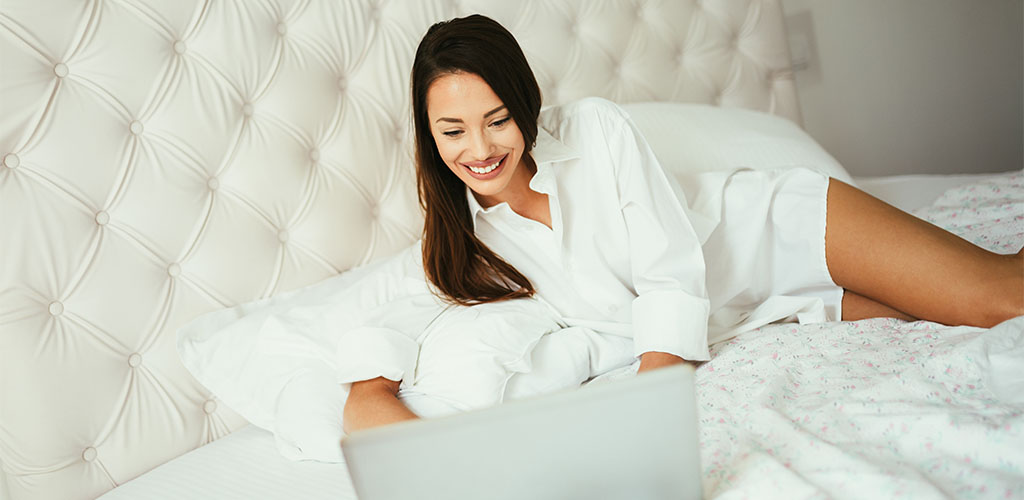 What can we say about New Orleans that hasn't been said a million times before? There's nowhere else like NOLA. This is a city where people come to start new lives, to awaken passions, and, naturally, to party. It's a sexy city, which is why hookup apps in New Orleans are so common. The bar scene is pretty good too.
As great as this city is, let's face it, sometimes it feels like everyone is getting laid here but you. The abundance of festivals and the non-stop flow of tourists should make this an easy place to hook up, but it isn't always so. Even Tulane students go through dry spells. The problem for most people is that they're looking in all the wrong places (like, say, out in Covington) to get laid in New Orleans.
Whether you're in the 9th Ward or in Uptown, the same principle applies: You need the right tools. That's what we're here to supply. Our local experts have determined the best New Orleans hookup apps, sites and bars. These are the apps and watering holes where getting laid is all but guaranteed.
There are nearly 400,000 residents in this city, and that doesn't count the constant stream of visitors. Stop sitting on your couch and get in the game. Use these apps and hit up these bars, and then let us know how it went in the comments.
Hookup Apps and Bars in New Orleans You Need Now
Whether it's Mardi Gras, Jazz Fest or one of the countless other festivals, the best New Orleans hookup apps are constantly popping with new faces. That's why we love these, and you will too.
The Rusty Nail is the right kind of neighborhood bar where you can get laid in New Orleans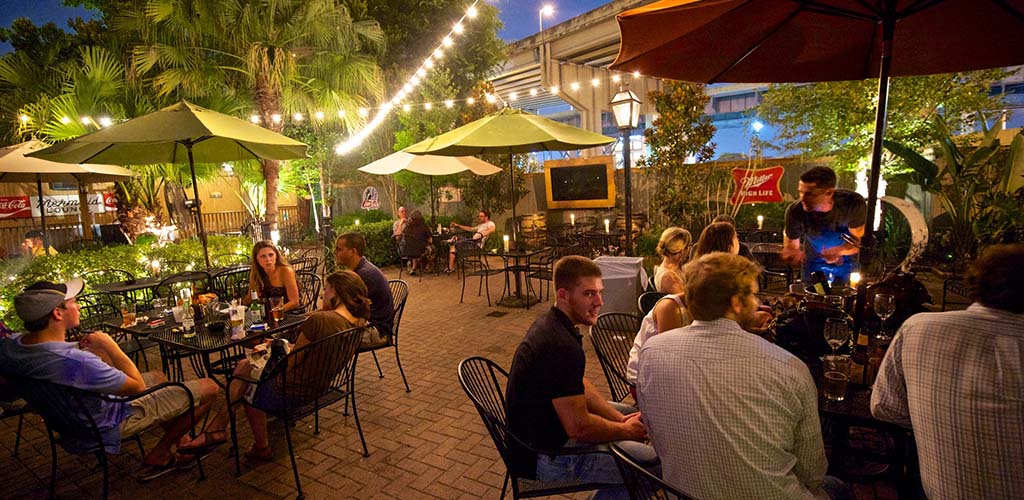 @therustynail
Every neighborhood in New Orleans has its own bar, which is part of the charm of the city. That abundance of bars means some neighborhood bars are better than others for hooking up. The Rusty Nail might not seem like the most obvious hookup bar in New Orleans, but it's exactly that unassuming nature that makes it so great.
Between its spacious patio area, fun events and half-priced happy hour wine bottles, this Warehouse District bar draws great crowds. It's not packed with tourists, but it's also not so under the radar that only local bar rats hang out. That ideal mix means it's easy to strike up a conversation with an attractive stranger and let the dominoes fall from there. Safe to say it's the best bar to get laid in New Orleans.

Okay, so you've aged out of Tinder (or looking to hookup with someone over 28), or just don't look like one of the Hemsworth brothers. That's okay, because Adult FriendFinder exists. We don't mean to make it sound like AFF is a lesser app than Tinder, because it's anything but. In fact, it has taken the top spot on our annual list of the best hookup apps and sites three years running.
For most people out there (especially guys) Adult FriendFinder is going to give you the best results and is the first app you should try. You really don't have anything to lose by checking it out and could give yourself a lot of new options. We have seen the best response from women using it and are pretty confident you will too.
AFF is the most active site of its kind, with over 90 million users. A large part of its appeal is how straight-forward it is. This is a hookup app and nothing more. When you sign up to AFF, you know what you're getting into, and so does everyone else. That's why people of all ages and looks love using this app. Users say if they could only use one hookup site in New Orleans, this would be it.
Most guys are going to have the best options by far on AFF compared to any other option.
Both men and women in their 30s find Adult FriendFinder to be their favorite tool for easy hookups. That's true not just in New Orleans, but across the country. AFF has been a genuine global phenomenon for over a decade, so why wouldn't you give it a try?
Try AFF For Free
Erin Rose is one spot where you can get laid in New Orleans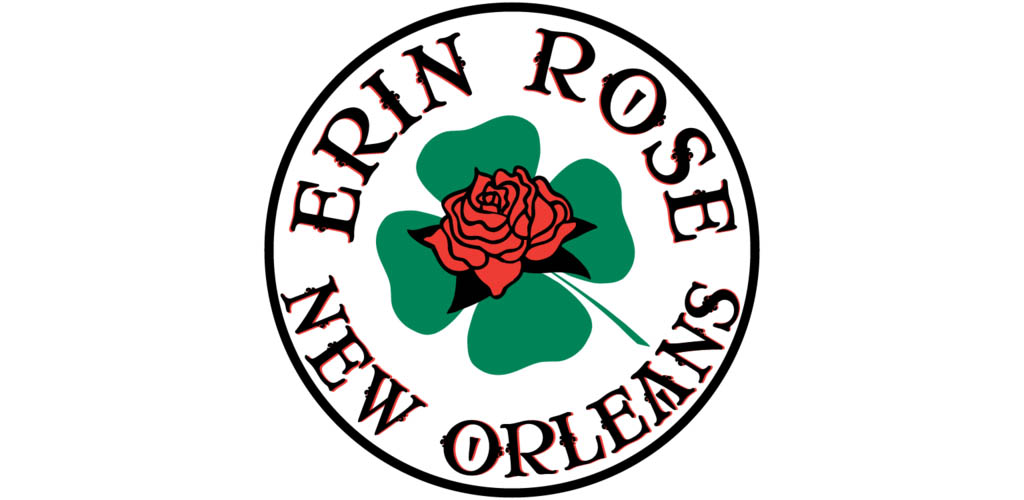 erinrosebar.com
There was a time when locals willingly went to Bourbon Street. That era is long gone, but Erin Rose remains a symbol of a time when the heart of the French Quarter was still cool. Despite being only a few steps away from a bunch of tourist traps, Saints fans pack this bar on game day and local service industry workers come here after their shift to unwind.
Whatever is going on in the city, you're sure to find Erin Rose hopping, especially late. After midnight, the service industry workers get a special discount on beers, so you know they have fun. Whether you're one of them, or you just know servers are a wild bunch, get down to Erin Rose if you're looking to end the night with some company.

Women in their late 30s have their lives together, but that doesn't mean they don't enjoy young talent. Strangely, there is still a social stigma about women being with younger men. It makes such women self-conscious about approaching a 20-something guy in a bar. Cougar Life eliminates that issue by allowing young men and older women to meet in private.
Maybe it's the jazz music, maybe it's the warm weather. Whatever the reason, beautiful older women are all over New Orleans, and young guys love it. There is something incomparably sexy about a woman with experience. That's why we are huge fans of using Cougar Life in New Orleans. Pro tip: Use this app during festival weeks and you'll always get laid in New Orleans.
If you're a man in your 20s, dating an older woman can be a new thrill. If you're a man in your 30s or 40s, women over 35 are still a catch, because they know what they want and they know how to give you what you like. That's why men of all ages use Cougar Life, which explains how this app keeps ending up at the top of our annual review of the top cougar apps and sites.
Before you download this app, take our course on dating women over 30 so you know how to make the right moves. Then get on Cougar Life and find out why this is the highest quality app of its kind, and the easiest way to meet women 35 and up.
We spend a lot of time finding the best spots to meet cougars in New Orleans (including cougar bars) and this is always a great complement to that.
Try Cougar Life For Free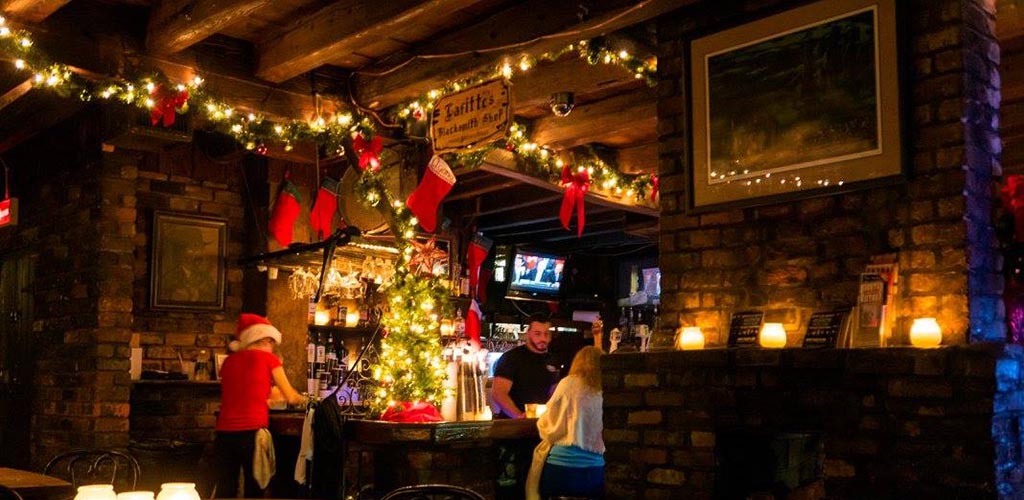 lafittesblacksmithshop.com
Hear us out. After we just acknowledged that Bourbon Street is best avoided, why would we recommend Lafitte's Blacksmith Shop? Well, for one, Lafitte's is located on the opposite end of Bourbon Street from all the other tourist-heavy bars so it's actually a pretty good option to find local women wanting sex. Secondly, the atmosphere in this bar is anything but tacky. This place is effortlessly cool.
Admittedly, Lafitte's does get crowded, and thanks to its reputation, tourists stop by in droves. That's actually great, though, because visitors to NOLA are looking for a good, consequence-free time. As a local, you can be their guide and give them what they're looking for. If you're skeptical Lafitte's is really one of the best hookup bars in New Orleans, just spend a few hours there on a Friday evening. You'll see the light.
The Top Hookup Bars & Hookup Sites in New Orleans
New Orleans has the best bar scene in the country, obviously. How could it not when you can literally walk from one bar to the next without putting down your drink? Still, knowing where to go for a sexy night (or afternoon) means sorting through the noise to find the best New Orleans hookup bars. We've done just that, and here they are.
The Spotted Cat brings the good times every time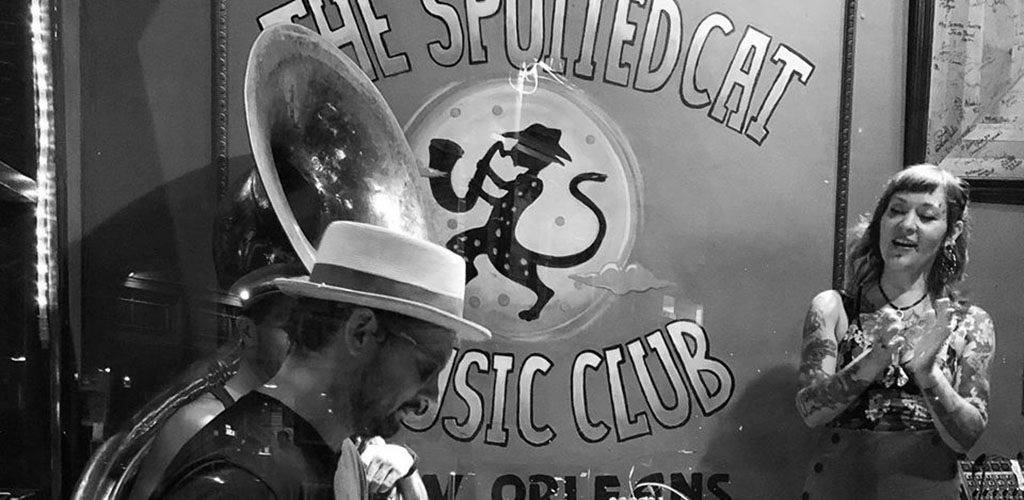 @Spotted-Cat-Music-Club-192525186022
Any list of bars in New Orleans has to include at least one Jazz club, so we might as well include the coolest one: The Spotted Cat Music Club. Musicians play at this Frenchmen Street institution every day of the week, so you know there are always people around. This place is so iconic, everyone in the city comes here, and we do mean everyone.
This cash-only bar is a great, low-stakes hangout where people listen to music, throw back some drinks and meet strangers. It happens all the time. Something about the ever-present jazz and affordable drinks makes people want to make new friends. It's basically the whole spirit of NOLA, which makes The Spotted Cat a fitting addition to our list.
Tinder works if you are really young and very attractive

There's a reason that Millennials are called "The Tinder Generation." There's barely anyone between the ages of 18 and 40 who hasn't used the app at least once. Most of those people have found the app less than satisfying, so why does it remain so popular?
It's actually quite simple: Hot, young people get laid all the time using Tinder. If you're a student at Tulane or the University of New Orleans, you know what we're talking about. Tinder is great for people between the ages of 18-28 who are especially photogenic. The app is all about first impressions, so pretty people do well here.
For men, that can be disappointing. If you're not in the top 10-15% of looks for dudes, you'll have a hard time standing out from the dozens of other guys messaging the same women you are. If you're a woman, your problem is the opposite. You'll have more messages than you'll be able to respond to. It's no wonder some women only use Tinder to collect "likes" and flattery.
If you've reached your 30s, Tinder is probably going to be less fun. Even as the app aims to expand its mission to be more about relationships, the people having the most fun on here are the young and sexy. If that includes you, this will be your favorite New Orleans hookup app.
Try Tinder For Free
Bar Tonique is what NOLA is all about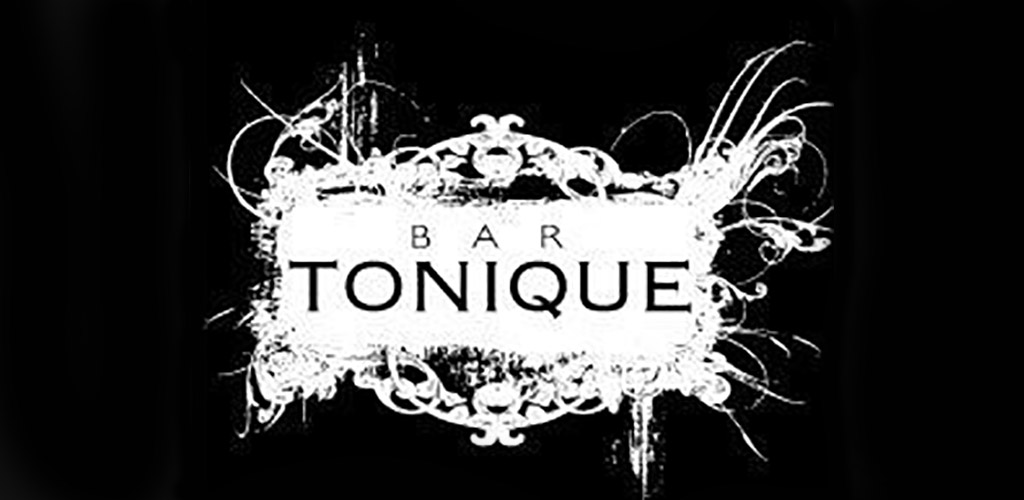 @bartoniqueneworleans
With a different drink special every day of the week and a five-hour happy hour on weekdays, it's no wonder that Bar Tonique is one of the best NOLA hookup bars. Like Erin Rose, Bar Tonique is especially friendly to the service industry folks, who help keep this place lively late.
Bar Tonique is a cocktail lounge without the pretense, and that welcoming environment is why it's always busy. As one of the best bars in New Orleans, hookup or otherwise, people are in here for a good time, and the bar delivers. If you're looking to get laid in New Orleans tonight, get down to Tonique. You won't be alone for long.
If you liked this check out these other great spots for hookups: