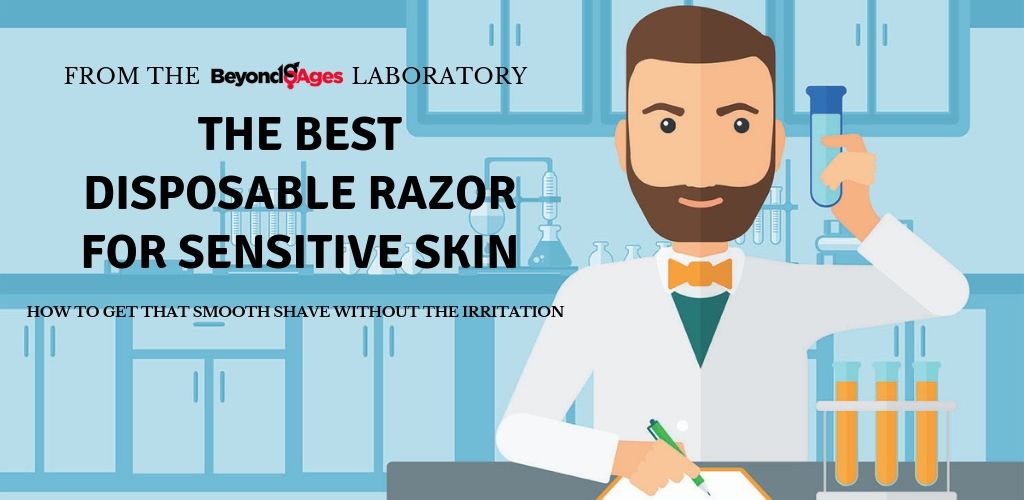 Grooming is an essential part of succeeding in the realm of dating, but it's often overlooked because of the effort that goes into it. We know how important this date is to you, so we found you the best disposable razor for sensitive skin to help you succeed! Choosing the right kind of shaving equipment is especially important if you want your date to see that you have put in that extra bit to impress her on your night – or day – out! However, this process of picking a razor can be quite confusing because of the number of options that are available for purchase in stores or online. In order to get your hands on the right razor, it's important that you understand your own requirements before anything else.
For example, most wet shaving purists swear by the double edge safety razor or a classic straight razor. People who don't mind a not-so-close shave but want equipment with no chance of cuts and nicks usually opt for electric razors for their shaving needs. Finally, most people start off their shaving journey with a cartridge or disposable razor. There is one main difference between a cartridge razor and a disposable razor and that is that the shaving head of the cartridge can be replaced with another one when the blades lose their sharpness. In the case of disposable razors, you have to replace the entire product.
While that's not a big deal all by itself, it can really hit your dating schedule hard if you're caught unprepared between razors and a date comes up!
How Your Razor Can Affect Your Dating Life
Times have changed. A large chunk of the dating process now takes place on online mediums. For example, you are more likely to meet your next date on an online platform like Tinder or Bumble than at the watering hole you've been frequenting for years. In such a case, the first impression that you make on the other person – which decides whether or not they are interested in you – is through the picture that you post on the platform. It's difficult to let your personality shine through just a picture, so you need to rely on personal grooming instead.
Your shaving equipment can make a huge difference to how attractive you seem to your date. No one likes men who have just walked out of bed and walked into the date. Some amount of effort is always appreciated and getting your hands on the right disposable razor – as there are so many options available in the market – is especially important if you want to leave a lasting impact with that clean cut look. Additionally, you don't want to invest in razors that do not suit your skin type, but this will be discussed in further detail in the next section.
To give you the best chances with that special someone, we combed through a ton of reviews to give you a few unbiased options for the best disposable razor for sensitive skin by budget.
Which One Is the Best DispNosable Razor for Sensitive Skin?
We broke down our choices for the best disposable razor for sensitive skin by budget brackets. First up is the Best Bang for the Buck, which is a quality razor for an affordable price. Next is the Best of the Best, which is the pricier Cadillac model. Then we have Best Value, which is the best of the cheapest options.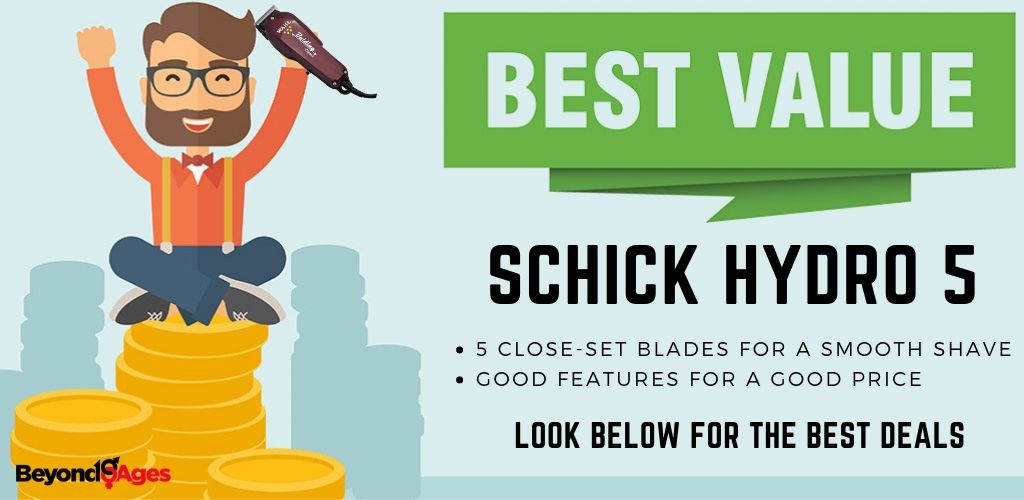 The first option on this list – and our pick for the "Best Bang for the Buck" disposable razor for sensitive skin – is the Schick Hydro 5 Disposable Razor. As the name suggests, it uses the power of five blades, which are set close together, to give you a clean shave each time. The distance between the blades is especially important, as it is this distance that prevents razor bumps or skin irritation that is very common for people with sensitive skin. A silky smooth shave for your date is at your fingertips!
One of the best features of the Schick is the hydrating gel reservoir – with aloe vera and vitamin E – embedded in the razor head. This provides for a much softer shave, which is great for those of you with sensitive skin. This razor is designed to help prevent the skin irritation that has come to be synonymous with the use of disposable razors. Finally, the flip trimmer is a great addition, aimed at those of you who don't want to shave every day but want to maintain that clean look with minimal effort.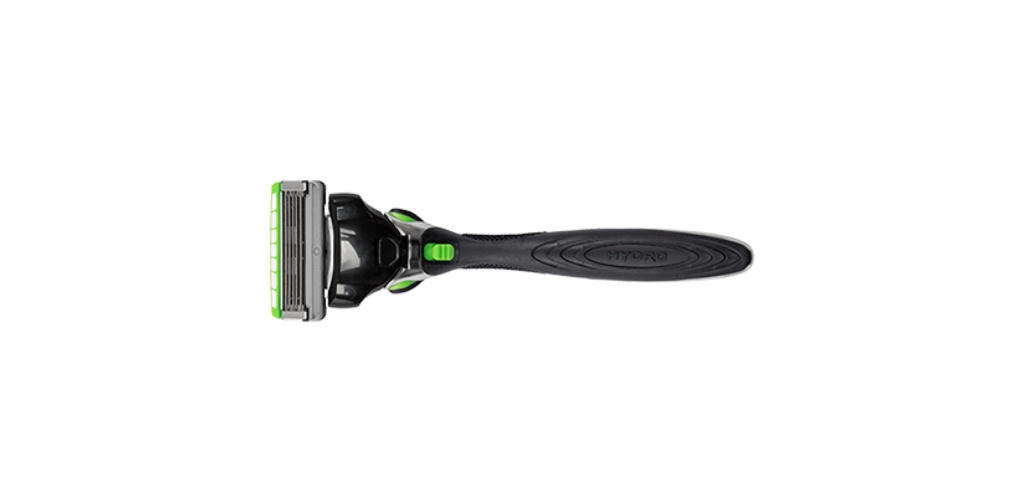 There are a couple of things that could have been better in terms of construction. For example, the handle on the Schick Hydro 5 isn't the best one in the category of similar disposable razors. Other than that, this is a great option for people with sensitive skin.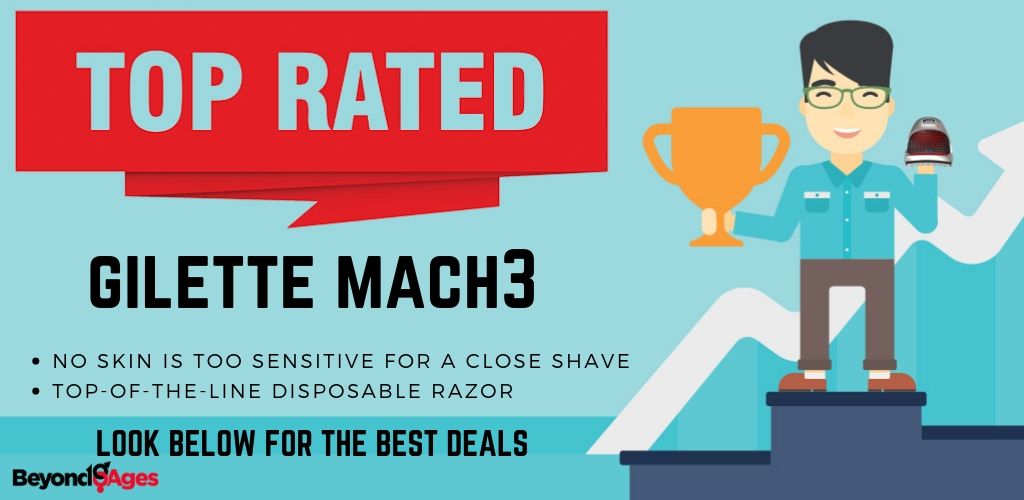 First and foremost, let's just put it out there – the best disposable razor for sensitive skin types is the Gillette Mach3 Sensitive razor. This factor has been key in making this product one of the highest selling razors across the world. It uses the power of three blades – progressively aligned to give you a close shave – that get the job done in one stroke, without unnecessarily irritating your skin with pointless repetitions. This factor is especially important for those of you with sensitive skin as going over the same part again and again can cause some damage to the area. And you wouldn't want to do that before a hot date, would you?
As this is the "Sensitive" variant, it utilizes Gillette's customized Lubrastrip so that the skin is adequately lubricated as the razor passes over it. Without proper lubrication, you put yourself at the risk of razor burns, which are especially common in people with sensitive skin types. You definitely don't want to have any barriers like unsightly bumps stopping you from working your magic on a date!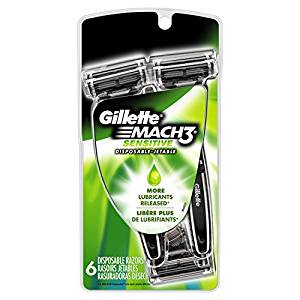 Another factor that can affect sensitive skin is blunt blades. With the Gillette razor, however, that is no issue at all. The company coats its blades with its special DLC (diamond-like carbon coating), which prevents the blades from getting blunt too quickly. The razor is also very easy to clean because of the open architecture system that the product uses in its construction.
Overall, this is the best disposable razor for sensitive skin. However, you must keep in mind that you will be paying a little extra for the quality and features that you are getting, but it is worth it!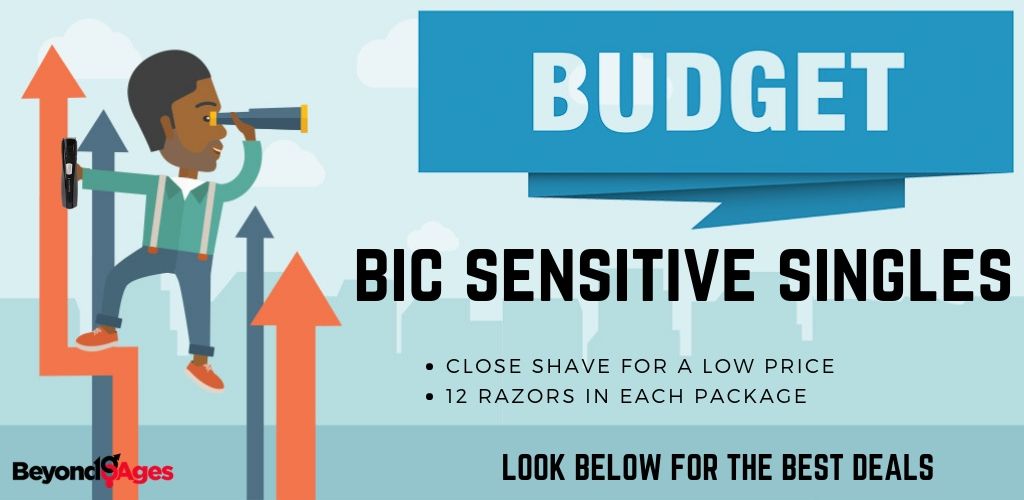 The final product on this list is for those of you who don't really need to shave too regularly and want a cheap option for the times when you do need to. BIC has been one of those companies that have made a name for themselves in the industry with their focus on single blade razors – at a time when everyone is touting the newer multi-blade razors. Keep in mind that a single blade razor may actually be better for sensitive skin, making the BIC Sensitive Single Blade Shaver even more attractive than it already was. In addition to this, each package comes with 12 razors at a very affordable price point, which is practically unbeatable in the category.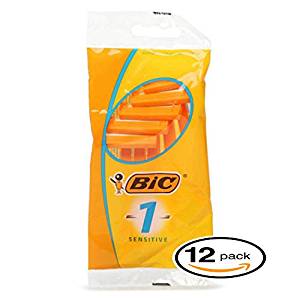 Having said that, it will not be able to give you the same close shave that the other variants on this list can assure you of, so it is important to keep this in mind.
Recap of the Best Disposable Razor for Sensitive Skin
After acquainting yourself with the different features of the three best disposable razors for people with sensitive skin, you will be able to make a better decision for yourself. Every person has a different skin type – even within the realm of sensitive skin – and you want to make sure you know yours so you can put your best face forward on your next date!
The first option on this list – the "Best Bang for the Buck" product – is the Schick razor because of the closeness of shave that it provides each time. The "Best of the Best" product, however, is the Gillette Mach3 razor because of its emphasis on the sensitive part. You just cannot go wrong with this one! Finally, for those of you who want a budget-friendly option, the BIC single blade shaver is a great option. You can take a look at a brief round-up of the products below:
The razor that you choose may have a lasting impact on your dating life so it is important that you give this factor due consideration before going in for a disposable razor. With the best disposable razor for sensitive skin in hand, you are more likely to excel in the dating game as well!