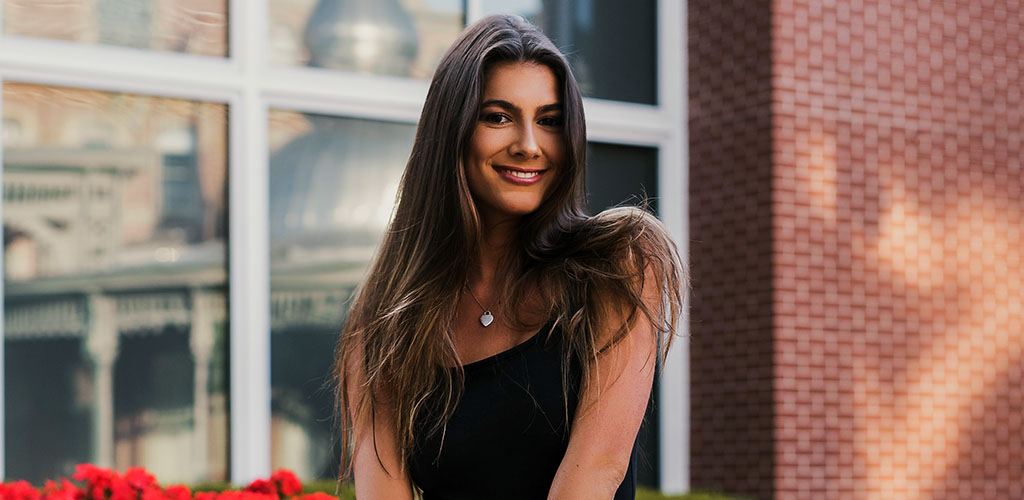 To find and seduce attractive Tucson girls, you have to find the right spots. Luckily, we've got you covered with our list of the best places to pick up girls in Tucson! We've compiled a list of bars, clubs and other popular venues in the main neighborhoods of the city, like the nightlife district in Downtown, Sam Hughes and Barrio Centro.
If you're into college girls, we've also got some great places near the University of Arizona and other colleges for you to visit. You're in luck as 70% of girls in the city are single! Finding some single ladies looking to mingle is just a matter of time. But with our list of great spots both online and offline, your search will be so much easier!
So are you ready to discover the best places to pick up girls in Tucson?
The Best Places to Meet Single Girls in Tucson
Here are the places where we had the most success meeting and attracting single girls in our city. Try at least a couple of them, and you'll certainly get a date (or two!).
Clubs are a great choice to meet Tucson girls
Among the best places to pick up girls in Tucson, there are a couple of popular night clubs. These places offer a vibrant party vibe, so it's very easy to socialize and meet new girls outside of your social circle.
Zen Rock is one of the best places to dance with attractive girls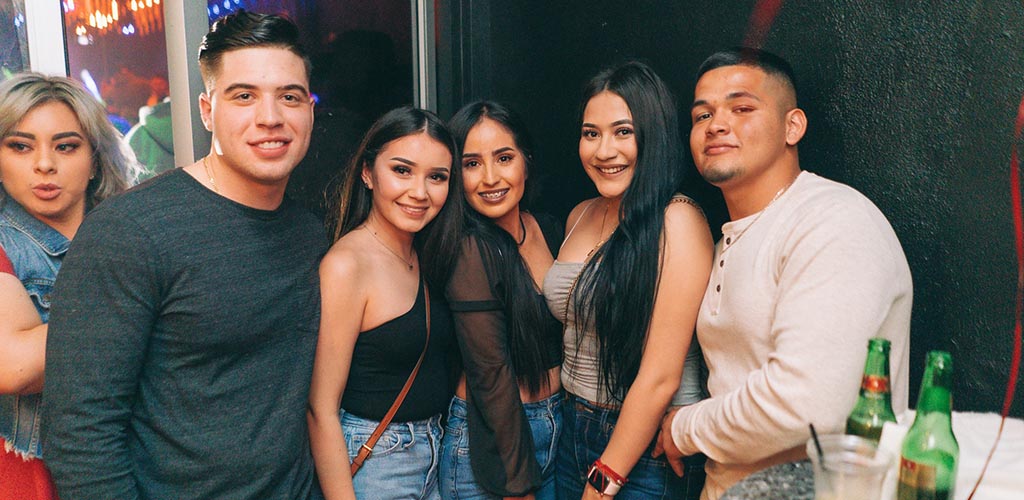 @zenrocktucson
Located downtown near 4th Street, Zen Rock is the place you want to be on a Saturday night in Tucson. It offers different types of music, from Latin to hip hop and Top 40. You may not like Latin music, but it's great to dance with girls, so make sure to give it a try!
If you want to find it crowded, go after 11 p.m. You'll have to pay a small cover, but it'll be worth it! The drinks are good, the staff is awesome and they really care about safety. There is also an outdoor area for smoking.
Keep in mind that it does get pretty loud in here. So if you want to chat, the outdoor area is perfect for that. But if you're not much of a talker, you can let your dance moves do all the talking for you!
Whiskey Roads is one of the best places to meet single girls in Tucson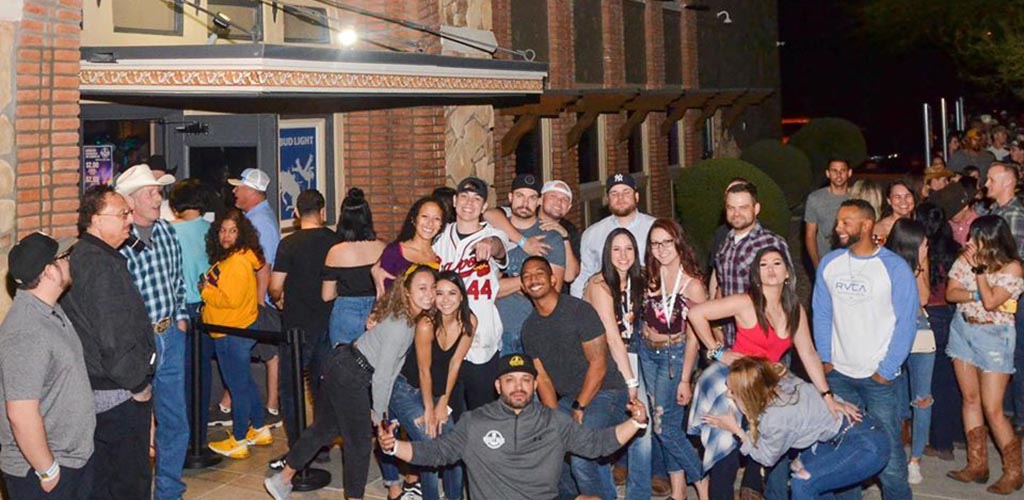 @whiskeyroadstucson
This venue may remind you of a dive bar, but it also has a great dance floor. That's why it makes our list of the best clubs to meet Tucson girls. On Wednesdays, it's Ladies' Nights. So you'll find the venue filled with single girls having fun with their friends.
Whiskey Roads also serves some good eats, not just your typical bar chow. Have dinner with your friends there, then try to pick up girls before the music gets loud.
Keep an eye for the venue's social media pages too, as sometimes they organize live music nights that attract a lot of people. Sometimes, even country music fans come here on theme nights! Teaching a girl how to line dance is a great ice breaker that could get you her number quickly.
Honorable mentions:
Here are other clubs where we met some hot Tucson girls. They're also worth checking out if you're not feeling the venues above: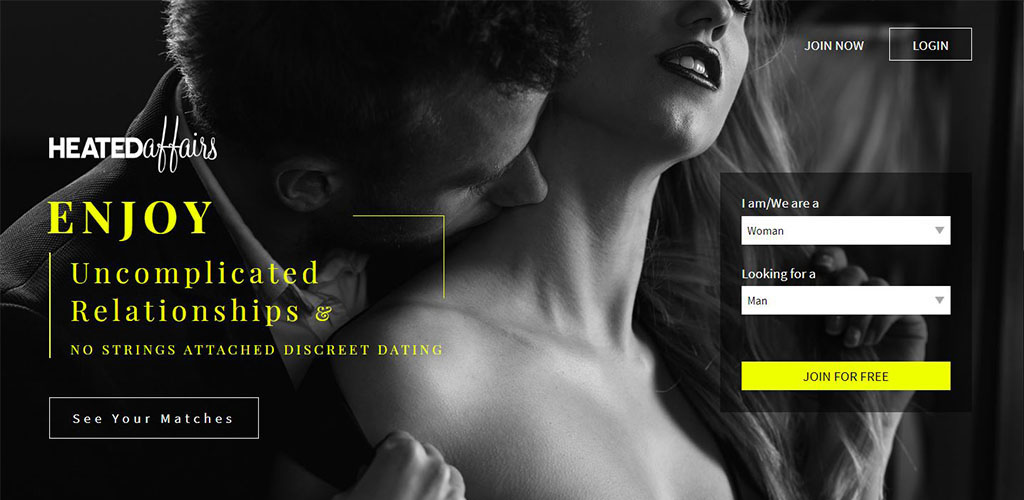 If you're reading this guide, it's pretty obvious that you want to get lucky with some sexy Tucson girls. However, maybe you're not ready for a committed relationship yet and just want to keep things casual. That's perfectly okay, but how do you find girls who are up for some casual fun?
It's actually easier than you may think! Just sign up for Adult FriendFinder, the leading website for quick flings and one-night encounters. The website has been around since forever, and is extremely popular in Tucson. Because of this, they have a huge pool of over 90 million active users.
And, you guess what? Every single one of these 90 million people is there to have some fun. You definitely won't risk breaking someone's heart in here! For this reason, Adult FriendFinder works better than traditional dating apps and websites if all you're looking for is no-strings-attached flings.
We love this site because of all its fun features, like webcam chat to connect with real users and filters to search for your exact type. It also consistently tops our list of the best sites for casual flings. So why wouldn't you want to be one of these 90 million people who perv on this website every day? Sign up to Adult FriendFinder now and thank us later!
Try Adult FriendFinder For Free!
If you haven't had much luck meeting girls who are just looking to hookup you really need to
check out Adult FriendFinder's free trial
ASAP. When it comes to a site that actually delivers and helps guys meet girls just looking to fool around we haven't found anything else better (even after trying out 100+ of them). Check them out for free!
Bars are extremely useful for meeting single girls in Tucson
The typical dance club isn't your scene? Don't worry: the city has many bars and beer gardens for you to mingle with attractive Tucson girls. In this list, you'll find some of the best places to socialize with beautiful girls.
Tucson Hop Shop is the best beer garden to meet single girls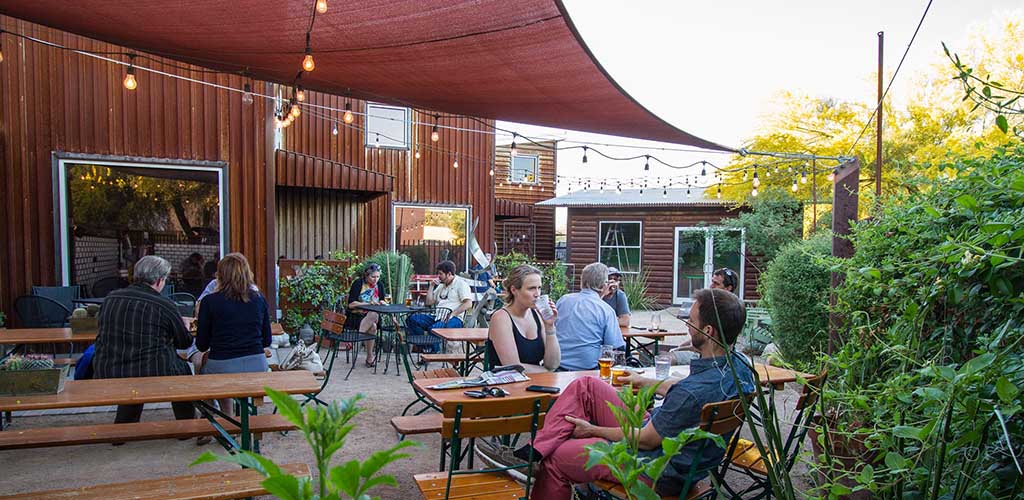 @Tucsonhopshop
What's better than hanging out in a beer garden in the middle of the summer? Hanging out in a beer garden with many single girls! Well, seems like you've found the right place to do just that. When the weather is hot, Tucson Hop Shop's two spacious patios turns into one of the best places to pick up girls in Tucson!
This popular drink shop with beer gardens is part of the Metal Arts Village, and it attracts many people with its excellent craft beers and live music performances.
The bar doesn't serve food aside from some pretzels and appetizers to go with the beer of your choice. But there are several food trucks in the Metal Arts Village. So don't miss the opportunity to buy something tasty for that attractive girl you just approached!
Casa Film Bar attracts many movie-loving girls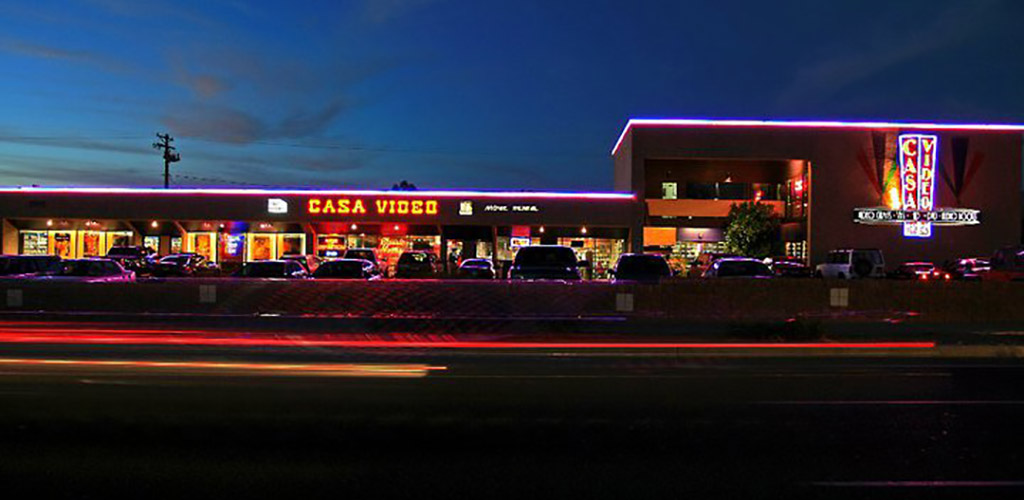 @Casa-Video-and-Casa-Film-Bar-70401414776
Casa Film Bar is basically a bar with a video store. Why is this good to help you attract single girls in Tucson? Because it provides you with many topics to break the ice and start a conversation!
Do you see a sexy girl browsing all movies from Steven Spielberg? Ask her what's her favorite title from the iconic director. Want to attract her attention in an unconventional way? Tell her that you didn't like the movie she seems interested in, but give some genuinely insightful criticism. That's definitely going to catch the attention of any movie buff.
After you've successfully started a conversation, offer to buy her a drink at the bar, which serves excellent beers and wines. There are also themed events from time to time, so check those out too.
Honorable mentions:
Here are other good bars to meet and attract Tucson girls, but not quite as good as Tucson Hop Shop and Casa Film Bar:
Prestige Fitness is a good place to hang out with fit, sexy Tucson girls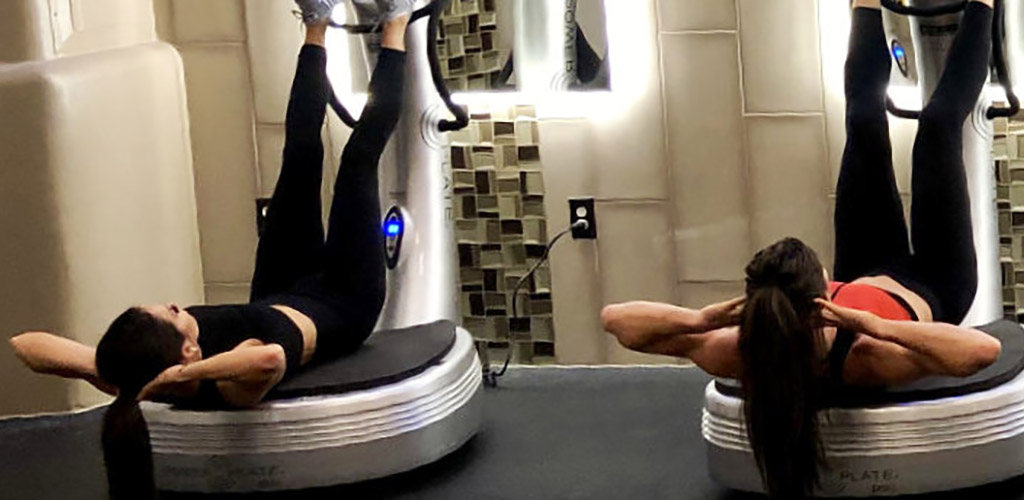 prestigefitnessaz.com
Why would we list a gym as one of the best places to pick up girls in Tucson? Simply because it's very popular with girls, and it's actually pretty easy to pick up someone attractive in a gym.
Prestige Fitness also offers fitness classes where you can meet girls. If you spot someone you like, engage in a little post-workout flirtation.
Crave Coffee Bar is a popular coffee shop among girls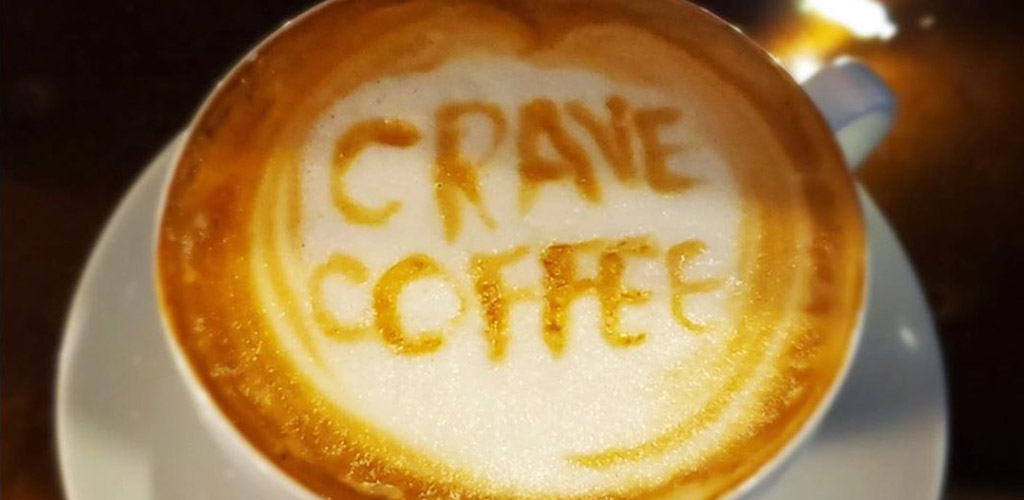 @cravecoffeebar
Not all guys are actually good at picking up girls in night clubs. And that's totally fine! Maybe you find it easier to approach a girl during the day, in the casual atmosphere of a coffee shop. If so, Crave Coffee Bar may be the right setting for you.
This cozy venue offers great coffee and, most importantly, it's a great place to find single girls in Tucson. Girls who work in the nearby shops and restaurants go there during their breaks to get their daily dose of caffeine.
eHarmony is one of the best places to pick up girls in Tucson online for relationships (try it free)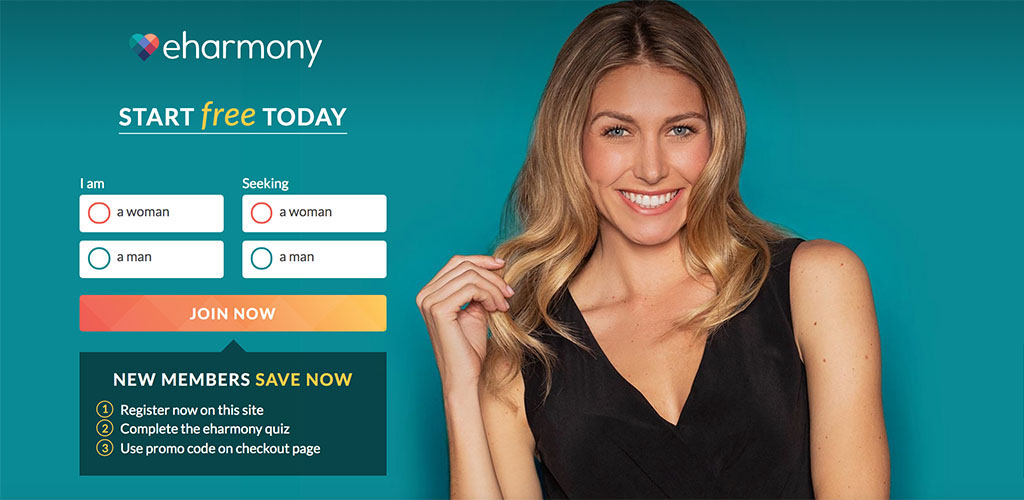 Want to meet single girls in Tucson for a long-term relationship? If the answer is yes, eHarmony is the place for you. It's one of our favorite sites out there, and it comes in very handy to guys who are too shy to approach girls in real life. But it's a great tool for anyone else as well.
eHarmony's stats speak for themselves. 69% of men who used their website met their spouse within a year. Additionally, the site is responsible for 75% of all marriages that started online. This number is crazy big, and it's very unlikely that any other site will achieve similar results in the next few years.
eHarmony has a proprietary algorithm that makes it super easy to connect with a potential partner. You have to go through an elaborate signup process that involves answering several questions. But it's worth the effort because this is how the site finds compatible partners for you. We know we have!
Every day, eHarmony gives you several matches. So you can skip the swiping and focus more on a girl's personality (and your compatibility) instead of just her looks. If you're looking for a long-term relationship, trust us, sign up for eHarmony today!
More Great Places to Meet Tucson Girls
Here are some other places to attract sexy Tucson girls. While the spots we listed previously tend to work for most guys, you may want a few more options to try.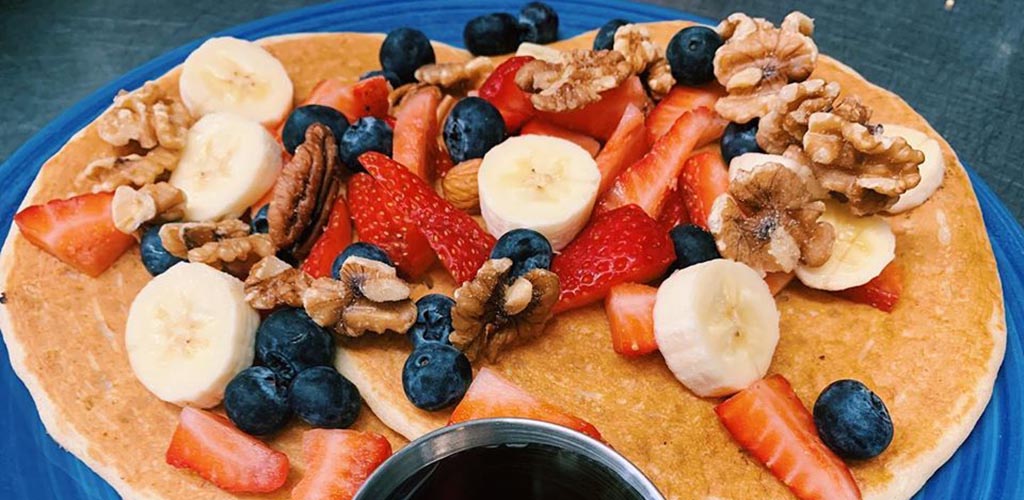 @bentleystucson
This coffee shop is near the University of Arizona and it's extremely popular with college-age girls thanks to its delicious vegan dishes and amazing coffee. If you see a girl you like, approach her by asking a question about a fancy item on the menu.
Ask her if she's already tried a particular dish. If you discover that she's vegan or vegetarian, which is pretty common at Bentley's, then you have another great conversation topic.
Tinder tends to work for good-looking guys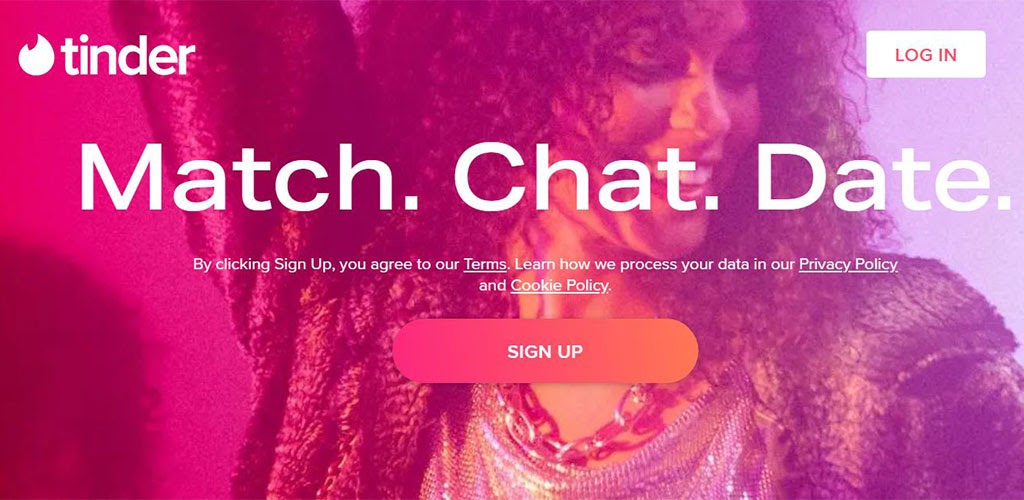 Tinder is one of the most famous dating apps out there. It's the one that launched the trend of "swiping," and that radically changed the world of online dating because of its distinctive approach. The downside to this, however, is it focuses almost exclusively on the user's looks.
Since Tinder is so renowned, you'll face a lot of competition there. The majority of the users on the website are male, so hot girls are already flooded with messages from your competitors.
Plus, we already mentioned that Tinder's approach focuses heavily on looks. So even if you have a stellar personality, not having the right photos to attract her will break your game.
That said, this dating app can actually work very well for guys who are particularly good-looking, and will attract a lot of mates just with the right profile photo. You might even get away with a so-so profile if you're really good at wooing girls over text and are confident enough to not be afraid of the competition.
For all the other guys, we'd still recommend Adult FriendFinder for casual flings, and eHarmony for long-term relationships.
The Dusty Monk piano bar is another popular spot you don't want to miss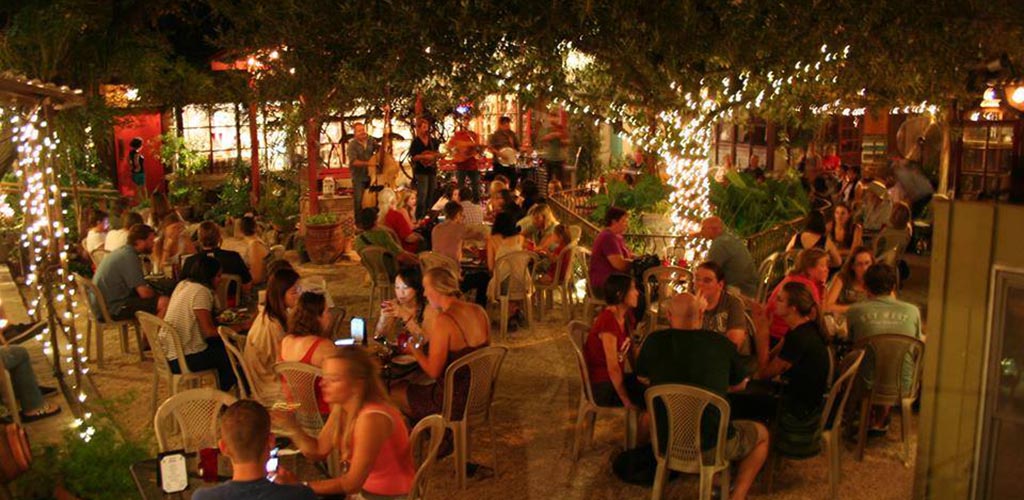 @dustymonkpub
This trendy piano bar in downtown is another popular spot among single girls. There is a nice patio where you can hang out with attractive girls in the summer. Plus, this bar is basically part of a restaurant called La Cocina, so you can also eat (and share with a hot girl you just met).
If you can sing or play, don't miss the opportunity to impress girls at the piano bar. Actually, this is a great spot for music students who want to use their skills to woo girls. If you've already talked a bit with a girl you like, why don't you serenade her at the piano bar?