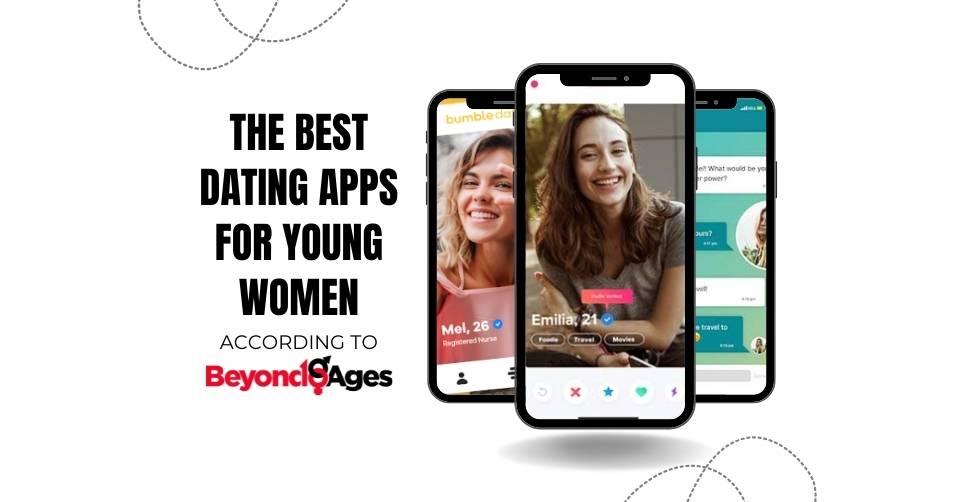 Online dating can be fun, especially when you're young and in your prime. The only aspect of online dating that isn't exciting is finding the perfect app since there are hundreds available. But, the team at BeyondAges is here to help. We've tested all these dating apps ourselves to help you find the best dating apps for young adults.
Our team tests major dating apps and more niche ones, such as apps targeted at young adults, to recommend specific apps that meet our reader's needs and interests. With so many great dating apps on the market, it was hard to pick just one to recommend, so we chose five.
But before we tell you more about them, take a look at our criteria for choosing the best dating apps for young people:
How We Ranked the Best Dating Apps for Young Adults
Beyond Ages is a site based on accuracy and honesty. Before we write any review, we conduct thorough research to ensure all the apps we recommend are safe and effective. To do this, we test both the free and paid version of each app for several months.
When creating our profiles, we use the same bios and photos. Then we match with the same demographic, in this case, it was young adults, and send them the same opening line to minimize bias. Our final review is based on how easy it was to land dates with high-quality matches within our niche.
Which is the Best Dating App for Young Adults: Tinder or eHarmony?
Two of the most well-known dating apps on the market are Tinder and eHarmony and for good reason. They help thousands of people, especially young adults,  find love, or hookups, online. Here's an in-depth look at each app to help you choose one that suits your needs:
Overall

Our team rates each site objectively based on many hours of independent research, the features each site offers, and how it compares with other sites. The ratings are the opinion of our editors and their extensive experience.

7
9.5
Quality of Women

Our opinion of how attractive the typical woman is that uses this site and how easy they are to connect with compared to other sites.

7
9
Popular

How many people are using this site to actually meet people compared to other sites.

8
9
Usability

How easy is this site to use and how quickly can an average person begin meeting people compared to other sites.

10
10
Privacy & Safety

Does this site take proper precautions to safeguard its members, their identity, and their data.

10
10
Effective

Our opinion of how easily an average person will be able to achieve their dating goals with this site compared to other sites.

7
9
Value

Will the time and money spent using this site pay off for an average person based on the opinions and experience of our editors.

8
10
Our Recommendation
Try Tinder if you want something casual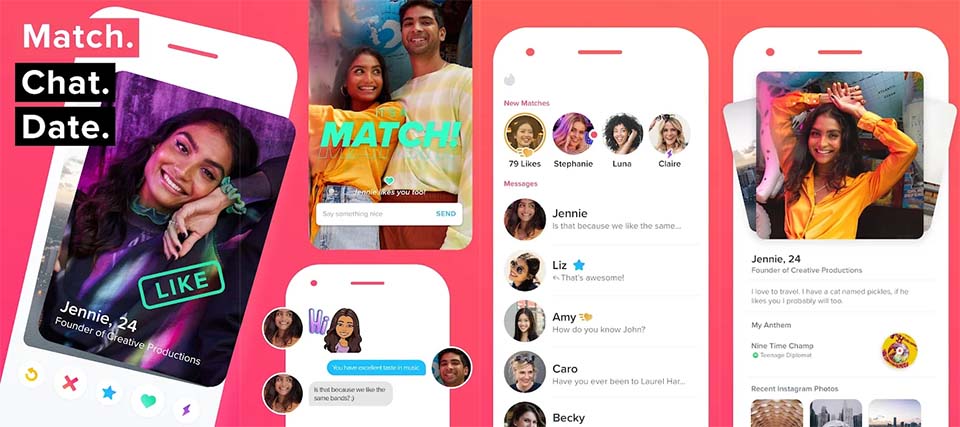 If you're a young adult who's not quite ready to settle down yet, Tinder may be a good option for you. While it's not advertised as a hookup app, it's what most people use it for nowadays. This is because Tinder is heavily appearance based, making it a great place for young, hot singles.
To use Tinder, upload up to nine pictures, write a short bio, and start swiping. You swipe right on profiles you like or left on ones you want to skip. If you both swipe right on each other, you match and can start messaging. Tinder is also a good option for young people as you can set an age preference for free, so only people within your demographic will appear in your feed.
Try eHarmony if you're ready to settle down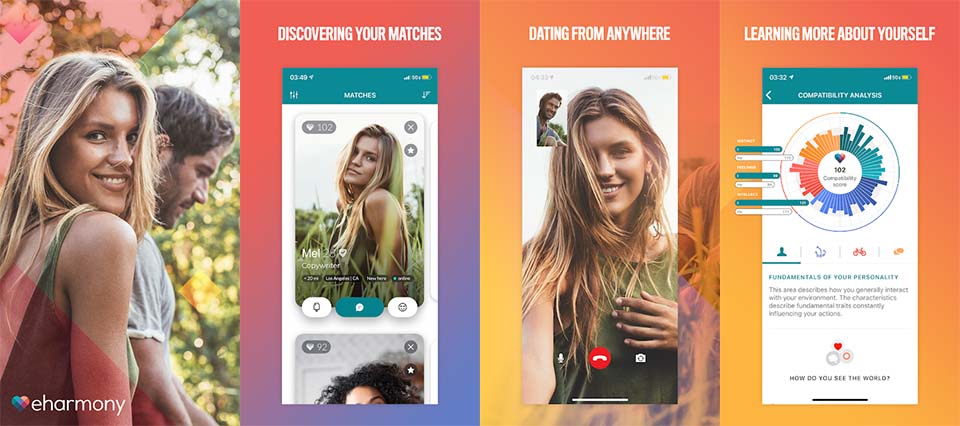 Although eHarmony is targeted at people who want to settle down and get married, you can still find plenty of young people on the site. In fact, 30% of users are between the ages of 18 to 24. So, if you're looking for something serious, eHarmony is the best place to find it. This is because eHarmony has an excellent algorithm to help you find your perfect match.
When you sign up, you complete a detailed questionnaire about your interests, lifestyle, and preferences in a partner. eHarmony then uses your answers to offer match recommendations based on compatibility. This can help you find someone your age that you actually have something in common, which makes starting a conversation much easier.
The Other Top Dating Apps for Young People Worth Considering
Even though these dating apps didn't make our top two, we still think they're great. Here's why: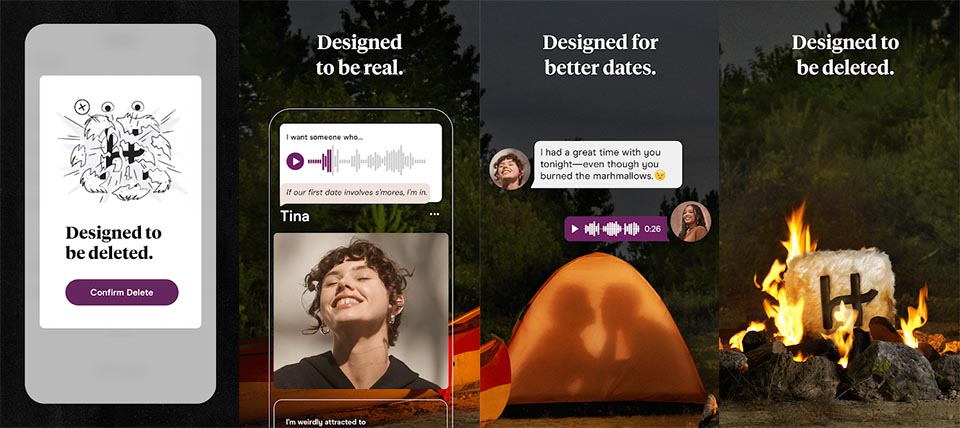 Hinge is quickly becoming one of the most popular dating apps on the market, especially among younger people. Hinge helps users actually get to know one another as profiles include a mix of pictures, conversation prompts, and information that could indicate a dealbreaker, such as a person's political views, vices, and whether they want children. To match with someone, you like or comment on a specific picture or conversation prompt, encouraging you to actually look through a person's profile to find common ground.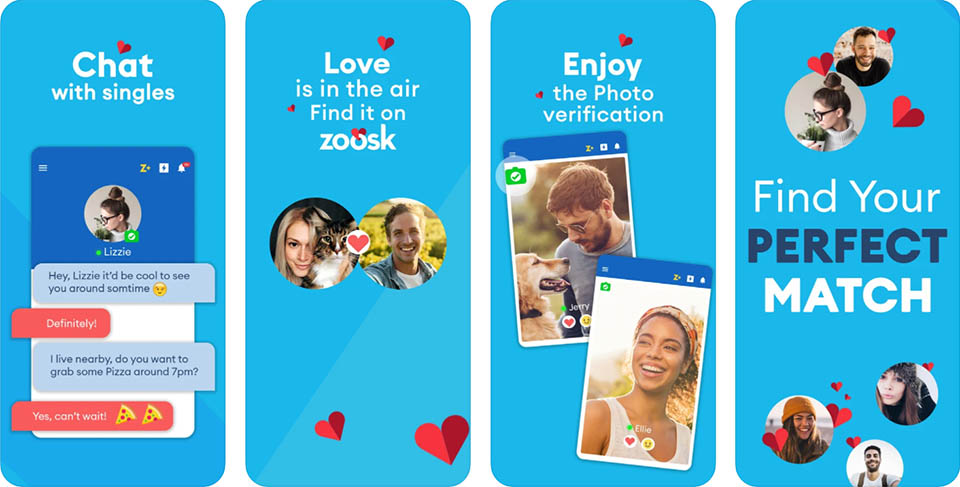 Zoosk is another dating app that's growing in popularity, especially among people from ages 18 to 24 who are tired of hookup culture and are ready to find something serious. It works similar to Tinder as you swipe through profiles to find matches, but the main difference is there's less of a focus on appearance. Users can write bios that are up to 1500 characters long compared to Tinder's 500-character limit, so you can write a detailed bio to attract like-minded singles. You can also use Zoosk's SmartPick feature to receive daily match recommendations, saving you time.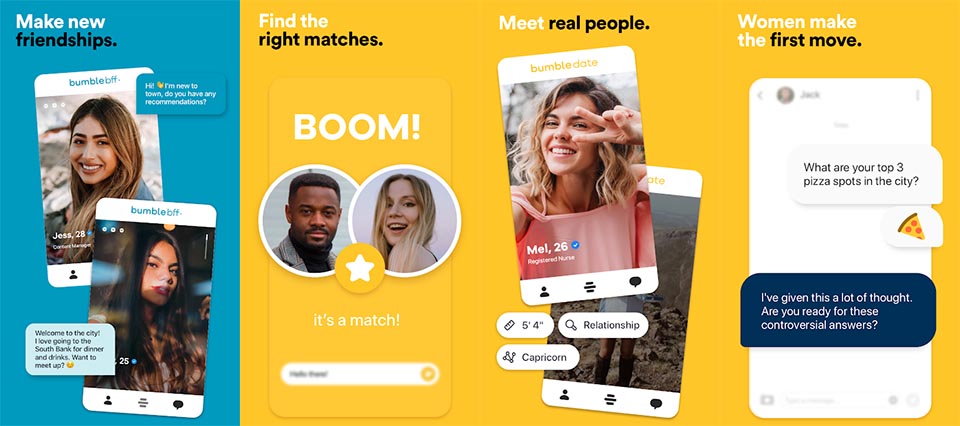 Bumble is the perfect app for women who want more control of their dating life. It's similar to the other dating apps that we talked about as you swipe right on profiles you like or left on ones you don't, but the main difference is once you match, the woman must message the man first. Otherwise, the match disappears after 24 hours. This ensures women can choose who messages them. Bumble also lets users choose their ideal age range and once you set it, you won't see people who don't fall within it.
The Most Important Considerations When Choosing the Best Dating Apps for Young Adults
Here are some factors to consider before choosing the best dating app for you:
How big is the user base?
If you want to limit your search to people your own age, you can choose a niche dating app targeted at young adults, but the user base may not be very big. If you want more options, try using a general dating app that allows you to set an age range limit.
Who is allowed to message you?
Young singles often get bombarded by messages of people expressing their interest. To avoid this, consider choosing a dating app that only allows people you like first to message you. This can help you filter your messages so you can focus more on building connections.
How does the app select your matches?
You're likely busy with school, starting a career, or your personal life, so you may not have much time to spend online dating. To help you save time, consider choosing an app that offers match recommendations.
Are you interested in something casual or serious?
Choosing the best app for you may depend on what you're looking for in a partner. If you want something serious, find an app that's targeted at that so you can find like-minded singles. If you're not quite ready to settle down yet, choose a hookup app instead to have a little fun.
How much will it cost?
Many young adults are on a budget, so if you are, you might not want to purchase a dating membership. If this is the case, you can use free dating apps instead, it's just important to note that your results won't be the same.
5 Key Tips to Get Great Results Using The Best Dating Apps for Young Adults
Here are tips you can use to improve your results when online dating:
Ask questions
To get to know your matches better, ask open-ended questions. This can help you determine whether you have similar interests, beliefs, or views, to determine whether you may have a connection in person.
Invest in a membership
As we mentioned earlier, free dating apps don't offer the same results that paid ones do. You may be hesitant to purchase a membership, especially if you're on a budget, but it's an investment into your dating life as you'll have access to high-quality matches and better features that help you form genuine connections with people your age.
Choose your best pictures
To help you stand out online, upload your best pictures to your profile. Choose pictures that reflect who you are and easily show people your appearance. This may help you attract more matches.
Express your interests
Another way to get to know your matches and attract like-minded singles is to express your interests. You can do this in a number of ways, such as writing them in your bio or uploading pictures of you pursuing your hobbies. This can help you find other young people with shared interests.
Suggest a unique date
Once you know what your shared interests are, you can plan a unique date that will be fun for both of you. Consider age requirements when planning a date because if you or your match is under 21, you may not be able to visit certain establishments.
Frequently Asked Questions About The Best Dating Apps for Young People
Here are some answers to frequently asked questions you may have about online dating as a young adult:
What are dating sites for young adults?
Dating sites for young adults are online dating platforms that help people from ages 18 to 24 meet. These niche sites create an inclusive and welcoming environment for young people to be themselves. General dating apps typically also include an option to set an age range that limits users outside of this range from appearing on your home page.
Are dating sites for young adults legit?
As there are hundreds of dating sites available, not all of them are legit. Don't let that put you off from online dating. We've tested all the ones we recommend ourselves so we can guarantee they're the real deal. Check out the rest of our reviews if there's an app you want to try that we didn't mention in this article.
Are dating sites for 18-24-year-olds safe?
Dating sites, especially ones targeted at young adults, typically have safety measures in place. These measures can protect users' private information and ensure they have a pleasant experience online. It's still important to use your best judgment when talking to people, though, and if you want to meet, always meet in public for the first time.
How do young adult dating sites work?
Dating sites for young adults work the same as general dating sites, they're just targeted at a particular age range. As all dating sites have different features, it's best to try out an app first before messaging anyone to familiarize yourself with the platform.
What are young adult dating app alternatives?
If you're not ready to settle down just yet, check out our list of the best hookup apps and websites you can use instead.