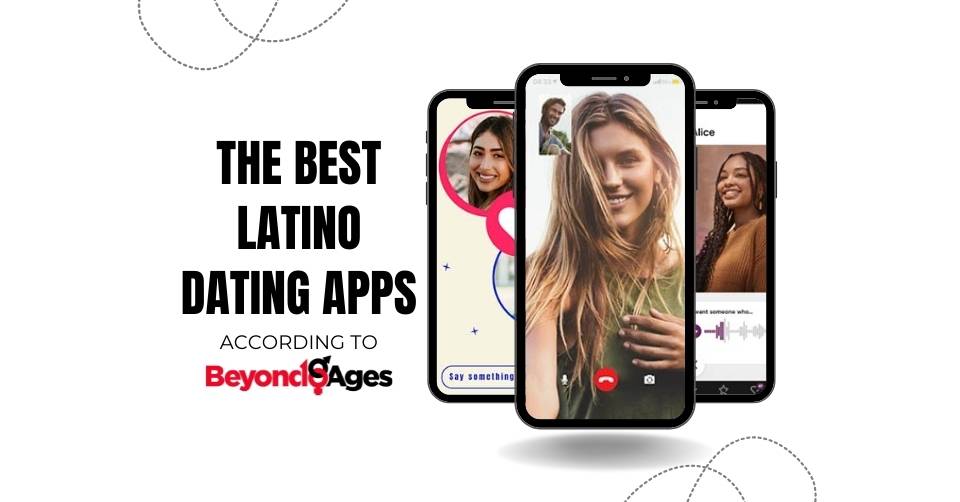 When you're looking for the perfect partner, you may want to find someone with a similar cultural background. This can help you share events, holidays, values, beliefs, and an understanding of life. Online dating can help you meet people from a variety of backgrounds, but it can be hard to narrow down your search for your ideal partner. Thankfully, we can recommend the best Latino dating apps to help you with your search.
The team at Beyond Ages is full of expert daters who have tried and reviewed hundreds of dating apps, including niche ones for target audiences like Latinos. We know the amount of dating apps and sites available can be intimidating, so we want to help by narrowing down your choices to five of the best Latino dating apps.
But before we jump into our reviews, here are our criteria for choosing the best Latino dating app:
How We Ranked the Best Latino Dating Apps
The team at BeyondAges only recommends apps that are safe and successful for everyone, so we test each one ourselves first. To do this, we create a custom profile for the purpose of finding the top dating app for Latinos and Latinas.
We create a profile on each app with the same photos and bios and use the same opening lines when messaging our matches to avoid bias. We also use both the free and paid version of each app for several months to make informed recommendations.
Our final review is based on how easy it was to land dates with high-quality Latinos and Latinas in our community, as that's typically the goal most users have when online dating.
With that being said, here are our top two dating apps for Latinos and Latinas:
Which is the Best Latino Dating App: Hinge or eHarmony?
Although Hinge and eHarmony are general dating sites, they have massive user bases and excellent search filters you can use to find other Latinos and Latinas. Here's a summary of why we think these two apps are the best option for single Latinos and Latinas:
Overall

Our team rates each site objectively based on many hours of independent research, the features each site offers, and how it compares with other sites. The ratings are the opinion of our editors and their extensive experience.

8
9.5
Quality of Women

Our opinion of how attractive the typical woman is that uses this site and how easy they are to connect with compared to other sites.

8
9
Popular

How many people are using this site to actually meet people compared to other sites.

8
9
Usability

How easy is this site to use and how quickly can an average person begin meeting people compared to other sites.

10
10
Privacy & Safety

Does this site take proper precautions to safeguard its members, their identity, and their data.

10
10
Effective

Our opinion of how easily an average person will be able to achieve their dating goals with this site compared to other sites.

8
9
Value

Will the time and money spent using this site pay off for an average person based on the opinions and experience of our editors.

8
10
Our Recommendation
Try Hinge if you want to get to know your matches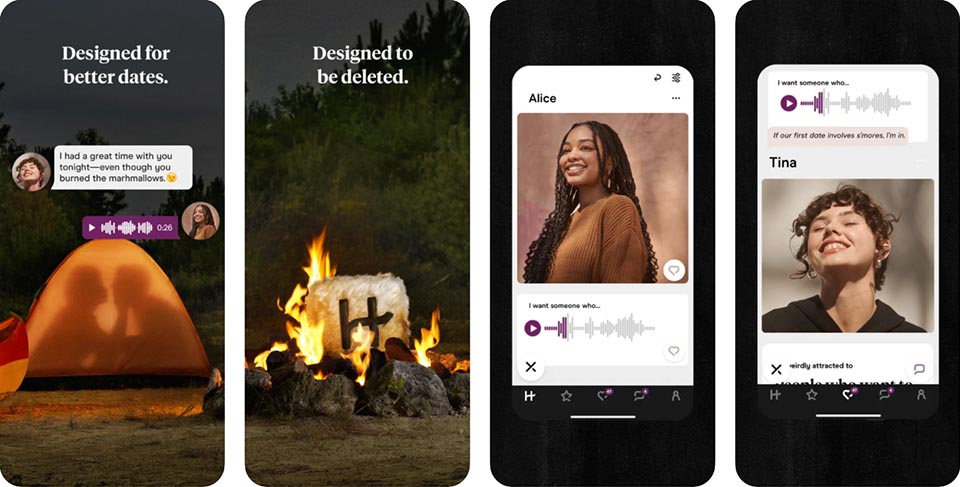 Hinge is a great general dating app that helps people get to know each other. It's almost like a social media platform as you upload six pictures and answer three conversation prompts to create your profile. Then, users can like or comment on a specific picture or prompt to express their interest in you. This is a great way to get an interesting conversation started.
Even though it's a general dating app, you can change your preferences to only see people from a specific ethnicity, which in this case, you can choose the Hispanic/Latino option. If you run out of profiles to search through, you can easily change your preferences to see people from other ethnicities as well. And Hinge is free to use, even with this search filter, making it a great option for people on a budget.
Try eHarmony if you're ready to settle down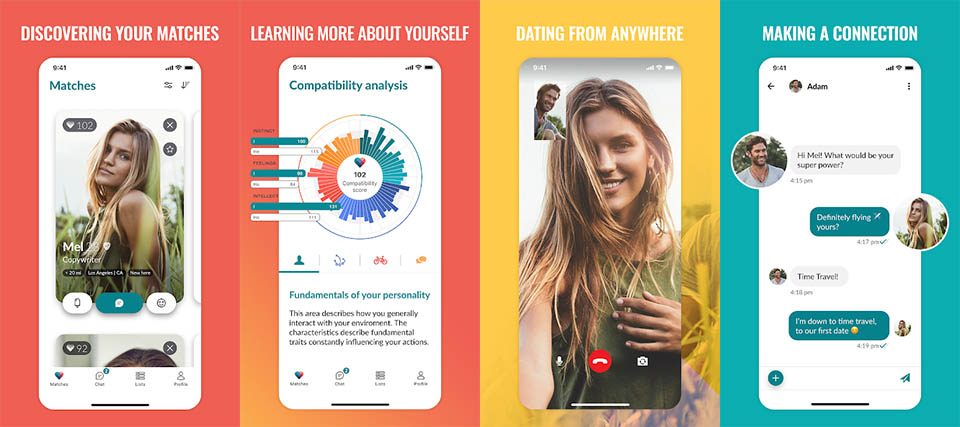 eHarmony is one of the most well-known dating apps in the world as it's been around since 2000. Although it's another general dating site, we think it's a great option for Latinos who are ready to settle down. Since eHarmony was created, it has helped over 600,000 couples in the United States alone find love and get married, so it's proven to be successful.
When you sign up, you complete a detailed questionnaire about your interests, lifestyle, and preferences in a partner. eHarmony then offers match recommendations based on how compatible you are. This matching algorithm can help you find other Latinos or people with similar values and beliefs to you.
The Other Top Latino Dating Sites Worth Considering
While these apps didn't make our top two, we still love them and think they're worth checking out. Here's why: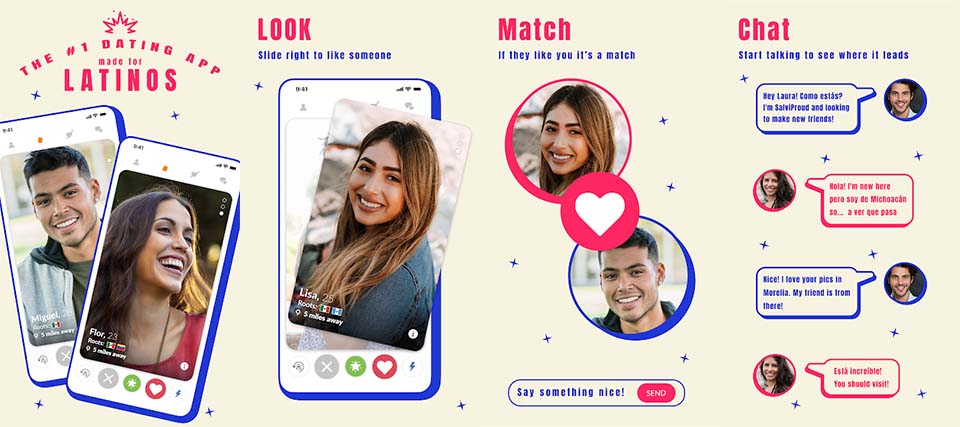 Chispa is the best Latino and Spanish dating app on the market because it's targeted exclusively at Latinos and Latinas. Even though it's a niche dating app, the site has over 100,000 members, so you're sure to find your perfect match. There's also a variety of people on the app looking for long-term relationships and casual flings, so you aren't limited with your choices.
Chispa also makes dating fun by offering in-app games and activities you can play with your matches. This is a great way to break the ice and get to know your matches in a low-pressure way. You can use Chispa for free or access its premium features for a small membership fee.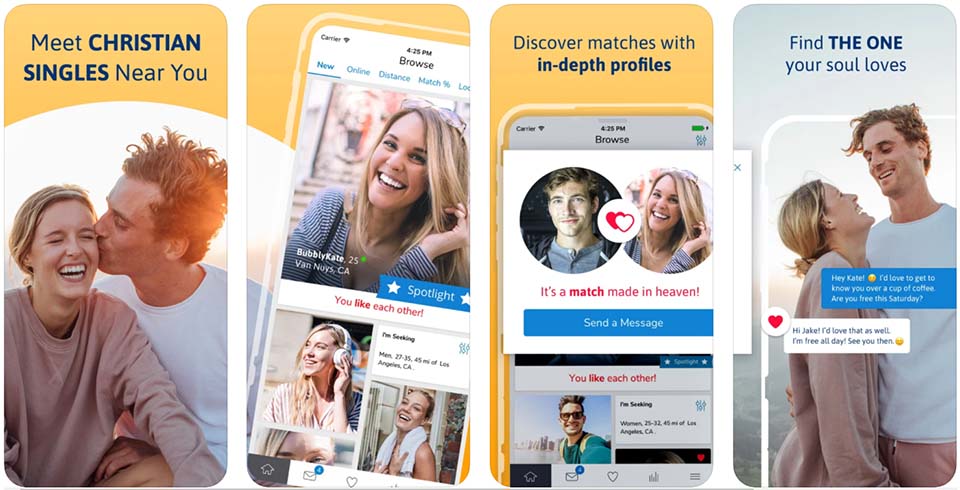 Many Latinos and Latinas are religious, more specifically, Christian. So, Christian Mingle is the perfect site to meet other Latin Americans. Everyone on the site is religious, so it's a great place to meet people with similar beliefs and values to you.
Most people on the site are looking for something serious so it's not the place to find hookups. But, the site has helped over 25,000 people meet and get married, so if that's what you're after, Christian Mingle is the place for you. Try the site for free before investing in a membership to decide if it suits your needs and interests.
AFF works wonders if you only want something casual (try it free)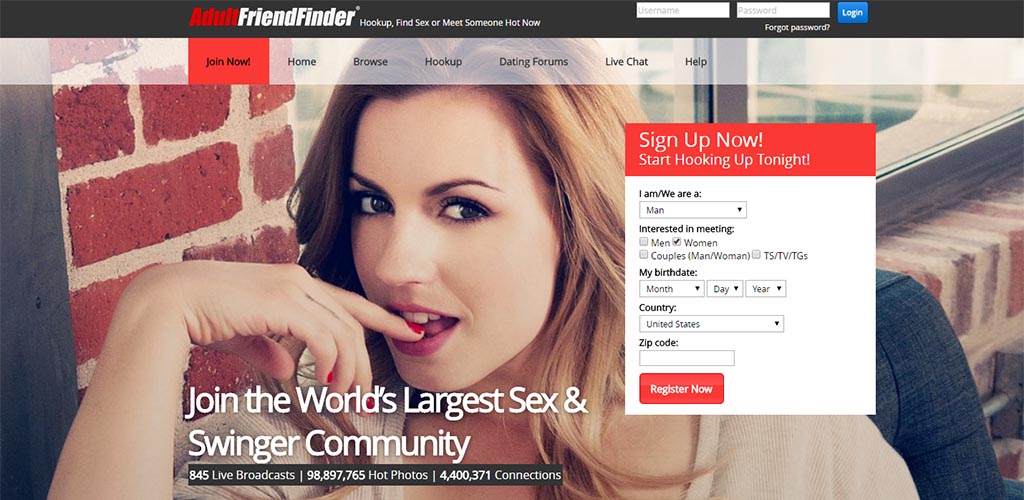 While there isn't a dating app for Latinos who prefer to keep things casual, the next best thing we've found is AFF, a site that brings together singles for physical relationships. AFF has millions of users all over the world, many of whom are Latinos living in the US. So if there's one site we recommend for setting up a sexy encounter with a Latina woman, it's AFF.
Using a multitude of filters and a variety of features meant to help people connect with one another, AFF makes finding your ideal date so much easier. Try it out today and you could be talking about your first date with a Latina hottie tonight!
The Most Important Considerations When Choosing a Spanish-Speaking Dating App
When looking for the best Latino dating app for you, here are some factors to consider first:
Does everyone on the app speak Spanish?
If you only want to meet other Latinos, choosing a niche app may be the best option for you. This can help you become part of a small, welcoming community of Latinos that want to meet and date one another. As many people fetishize dating a certain race, this can also help you feel safer online.
How big is the user base?
If you do want to use a niche dating app, it's important to note that there may not be a huge user base, especially within your city. This lets you focus on quality rather than quantity, but you may run out of potential matches. If you're willing to put a bit of effort into your search, you can use a general dating app and search through hundreds of users to find your perfect match.
How much will it cost?
When choosing an app, it's important to consider your budget. Free dating apps are great, but they don't offer the same results that paid ones do. Paid dating sites give you access to features that can make dating easier, such as search filters that help you find other Latinos. Consider the purchase of a membership, an investment for your future.
Are you looking for love or something casual?
Choosing the best dating app for you depends on what you're looking for in a partner. Dating apps are typically targeted either at people looking for something casual or those who want something serious. Consider what you want to help you choose the right app.
What search filters are there?
If you want to use a general dating app, assess what search filters it offers first. Many dating apps allow you to search for people from a specific background, which can help you easily find other Latinos, saving you plenty of time and hassle.
5 Key Tips to Get Great Results When Using a Latino Dating App 
If you want to improve your results when using a Latino dating app, consider the following tips:
Be open-minded
Although you may prefer to date other Latinos, it's important to be open-minded when you're online dating. You may meet people from different backgrounds and find out you can connect with them as well.
Invest in a membership
As we mentioned earlier, free dating apps are fun, but they don't offer the same results that paid ones do. We always recommend investing in a dating membership to improve your chances of finding the perfect match.
Express your interests
To find someone with similar interests to you, mention your own in your dating profile. You can include pictures of you taking part in your favorite activities or discuss details of your interests in your bio. This can attract people with similar interests and it makes it easier for people to start a conversation with you.
Ask questions
To get to know your matches beyond what their background is, ask open-ended questions. Assess their profile to come up with unique questions to ask them and get a conversation started. Here are some articles that may inspire you:
Suggest a date where you can pursue your shared interests
Once you get to know your match better and learn what your shared interests are, plan a date that allows you to pursue them. For example, if you find out you both love Spanish-inspired or South American food, you may suggest going for tapas.
Frequently Asked Questions About Latino Dating Apps
Here are some answers to frequently asked questions you may have about the best Latino dating apps:
What are Latino dating apps?
Latino dating apps are online platforms where Latinos and Latinas can meet one another. They're niche dating apps that create an exclusive community of Latinos to help them feel safe and meet people with a similar cultural background. Many general dating apps also help Latinos meet one another by offering search filters based on background.
Are Latino dating sites legit?
As there are hundreds of dating apps on the market with many targeted at Latinos, we can't say they're all legit. But, we can guarantee that any app we recommend is. We value your safety so we only recommend the very best apps, both in this article and on our website.
Are Latino dating apps safe?
Most major dating apps have safety measures in place to protect users, such as verification checks. These safety measures are helpful, but it's important to always stay alert when online dating. Don't give out too much personal information and try to meet your matches in public for the first date.
What are Latino dating site alternatives?
Choosing the best dating app depends on what you're looking for in a partner. You can typically choose between apps for finding something serious or ones for finding hookups. If you're after something casual, check out our list of the best hookup apps and websites to find one that suits your needs.
How do Latino dating sites work?
Latino dating sites work the same as general ones, they're just targeted at Latinos and Latinas. That being said, every dating site has unique features, so it's best to test out the platform before you start matching with people.