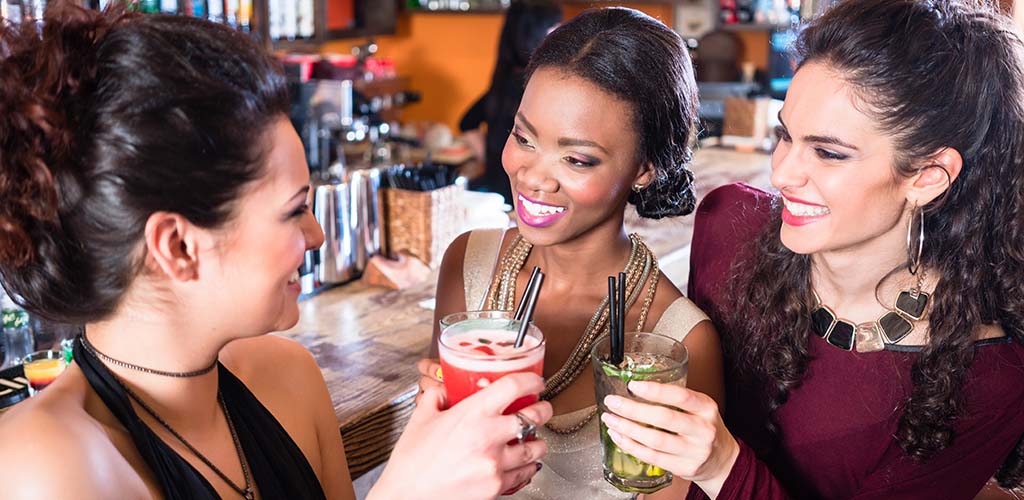 Being a single young man is all fun and games until you start having a hard time finding your ideal MILF in Fort Worth. The main reason for this is that it can often feel like detective work when you're trying to search high and low for that sexy older Southern gal.
Sure, you know all the places where women your age go. But it can seem like a mystery when it comes to MILFs. You know what it's like heading to a popular club or bar and hardly seeing any MILFs there.
Instead of running the risk of wasting your valuable time with guesswork, we've come up with a list that has all the clues you need to find those elusive Fort Worth MILFs. To be specific, you'll learn about the best places where you can catch single older ladies, from bars to cafes and group classes. This way, you can go straight to where the mature local women are without fuss.
Make your next move your best move and be right where a wonderful MILF is waiting. Feel free to leave a comment about how it went!
Where You Can Meet a Fort Worth MILF
With the average age in Fort Worth at 31, there are countless single MILFs out there just waiting for you to find them. Try these exciting MILF spots:
ZYN22 is your fitness studio for warming up with MILF hotties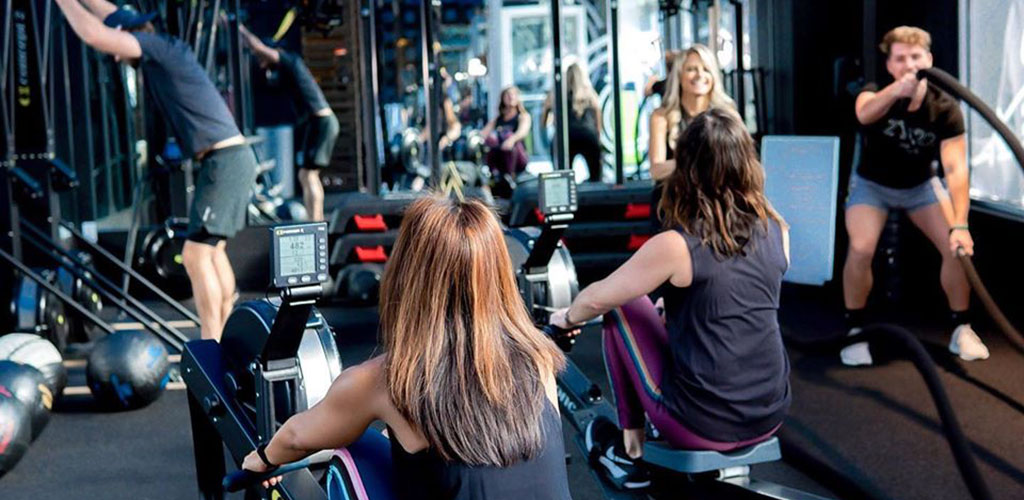 @ZYN22studio
If you're serious about attracting a sexy older woman, then bring your workout bag and head over to ZYN22. It's a boutique fitness studio that specializes in cycling classes. Don't be surprised to spot head-turning MILFs right away even as you're still getting settled! MILFs may be busy. But many of them prioritize wellness, especially when they're on the lookout for young single guys like yourself.
Clean and modern, ZYN22 already has a long list of regulars who attend the classes here several times a week. They offer two types of workouts: a 45-minute minute cycling session or a 30-minute HIIT sequence. Whichever you choose, you're going to feel the burn early on because of the intense cardio involved.
Regardless of your fitness experience, the classes will leave you feeling energetic and pumped up. Instructors also emphasize doing what works for you. With no stats or class rankings, you can push yourself at a comfortable pace.
One class costs $22, but you can opt for membership packages. You also get your first class for free! Get out there and prepare to mingle with cute MILFs after your class.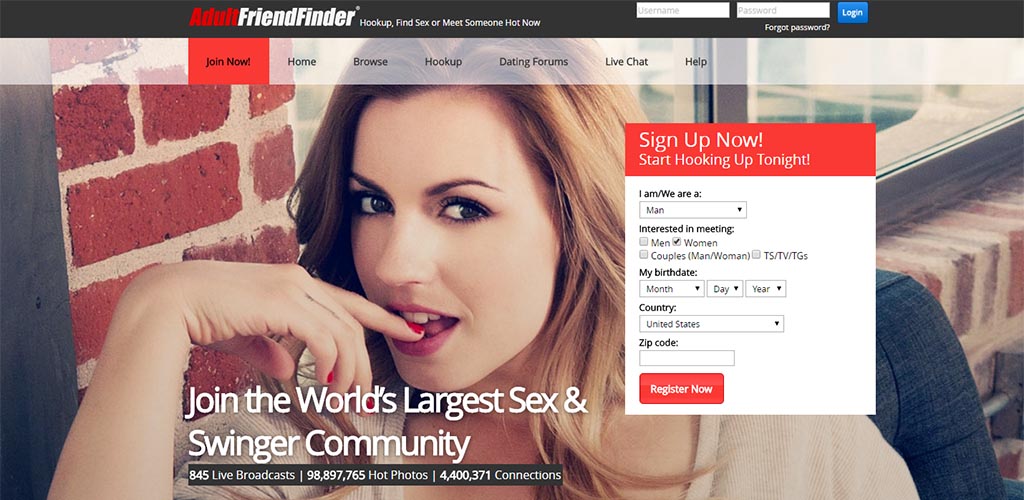 We see Fort Worth MILFs driving around all over and they always look so busy. Between careers, family, hobbies, exercise and life they don't have a lot of time to spend socializing and meeting guys. As a result, a lot of them have been going online to find a guy who is open to just meeting up at their place for a little rendezvous. When we are in the mood to skip the formalities we like to use Adult FriendFinder.
We have tried out just about every app and site out there that promises to help you find someone who is looking for some fun in the bedroom. In our experience, this is the only app that is worth trying for 90% of guys. We have seen the best success actually meeting up with women using it and wasted the least amount of time. Almost all of the women using it don't just want attention and a quick ego boost, they are looking for a guy to take them home (in our experience).
Like we said, this isn't about relationships. Adult FriendFinder is all about keeping it casual without any expectations. If you fall in love too easily or REALLY want a steady relationship this isn't for you.
There just isn't an easier way for most guys to find single MILFs who just want a casual fling!
We have had the best success using AFF in large part because they have over sixty million active members. That gives you a lot of opportunities to meet more mature women in Fort Worth. A little time checking them out for free could drastically improve your options.
Try Adult FriendFinder For Free!
We've tried out a lot of different sites and apps to meet MILFs and nothing has worked nearly as well as this site. You need to
check out Adult FriendFinder's free trial with this link
if you're serious about meeting women and want to stop wasting time. There isn't a faster or easier way to meet MILFs that actually want to meet up and head to the bedroom that we've found.
Lola's Saloon is your nightlife haunt for finding a single MILF in Fort Worth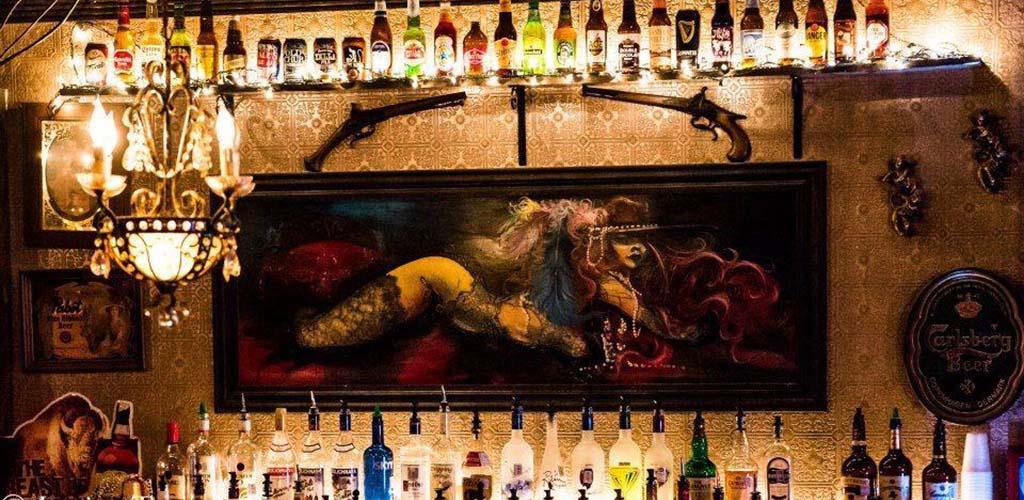 @LolasSaloon
For hot older ladies with superb taste in music, make your way over to Lola's Saloon, which has been voted as the best live music venue in the city for more than six years. As a well-known musical hangout, it attracts MILFs who are looking to unwind after work with drinks, rock music and cute younger men.
Laidback and slightly gritty, Lola's could be a dive bar, except that it's extremely spacious. Even when it's jam-packed with people, you can still find a place to stay in because of the huge number of indoor and outdoor seats. There are lots of patios too where you can comfortably mingle with older ladies.
Lola's holds several evening performances every week, so it's convenient to fit into your schedule. The crowd is relaxed and friendly too. And because several of its patrons already know each other, conversation flows easily.
Food trucks serve up tacos, huaraches and other cozy bites, while you can get strong drinks from the bar. Amidst all the merriment of singing, drinking and dancing, you can quickly captivate a MILF and make her yours for the night—and beyond.
Cougar Life is the best option to meet MILFs for guys (try it free)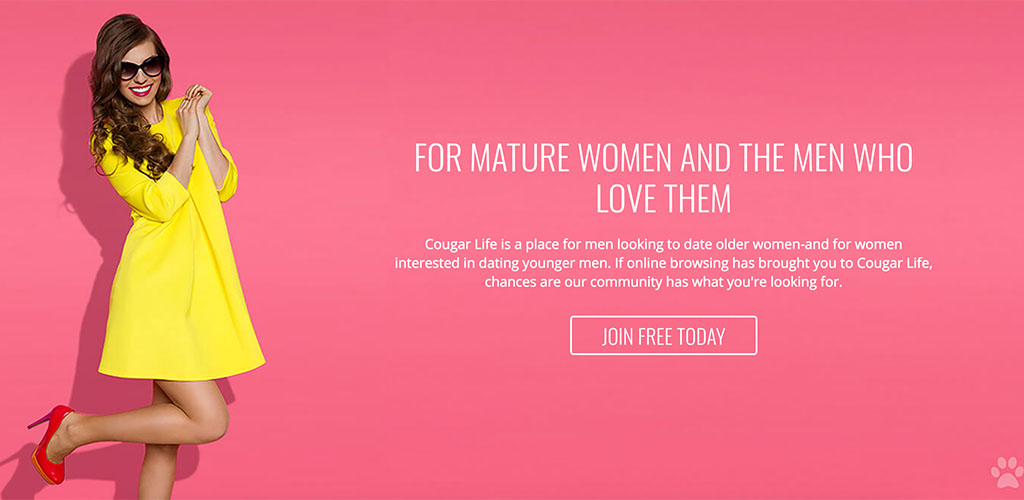 You've probably already noticed that finding single women like this in Fort Worth seems harder than it used to be. You're not alone! A lot of single MILFs, especially the more attractive ones, have stopped going to the usual spots and are ONLY looking for guys online these days. In our experience, Cougar Life has been the fastest and easiest way to meet them (and they have a great free trial).
If you aren't spending at least some of your time meeting MILFs online you're missing out on a lot of opportunities!
We've seen a lot of success using Cougar Life and there are a few things that after trying out and ranking 100+ sites and apps for meeting MILFs we really like:
More MILFs are using it than any other option
The most important thing an app or site needs is a lot of single MILFs using it. If it doesn't have the numbers, it isn't going to be a great option for most guys. With over 7 million active members and every single woman being a single MILF Cougar Life really delivers on this.
Any other site that has more people is going to be filled primarily with much younger women. That's great if you want to date a girl but if you're looking for a more experienced woman it isn't ideal. You'll be spending a LOT more time scrolling through profiles hoping to find a cougar in Fort Worth worth talking to.
The women here actually want to meet up
We've all used sites and apps where you send a bunch of messages and never hear anything back. Most free or general dating options are filled to the brim with women who are just there for attention.
The women on Cougar Life are there because they actually want to meet guys!
It's crazy that this is the exception. But the vast majority of other apps and sites we've tried were just a huge waste of time because of this. Unless you were really handsome you just couldn't get through. Cougar Life does a great job of attracting women who don't need an ego boost and want to take things offline.
The MILFs are really open to meeting younger guys
Many women are a little hesitant to publicly proclaim their desire to date younger guys. They're afraid to be judged and it stops them from looking for dates in public or on a general dating site.
With Cougar Life, they feel very comfortable doing so and it makes a HUGE difference. MILFs here are WAY more responsive to younger guys and often send the first message themselves. It's such a huge difference from other sites. Older guys do great here as well so don't be discouraged!
With Cougar Life's free trial you can check them out for yourself and see what we mean. It will be hard to find a faster or more efficient way to meet a lot of single MILFs, so trying it out makes sense for most guys.
The Cookery is your top choice for bewitching MILFs in the kitchen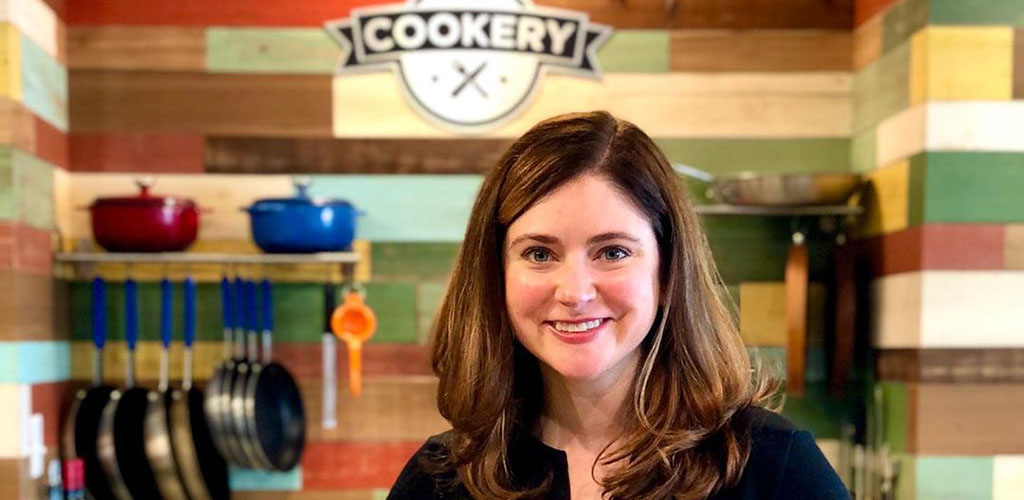 @thecookeryfortworth
What's one of the most natural ways to catch the attention of a pretty Fort Worth MILF?
When it's too intimidating to approach a lovely older lady directly in a bar, you can try out a more structured social setting instead. Cooking classes will have you and your new MILF friend interacting. And a casual conversation can get you exchanging numbers or social media accounts fast.
The Cookery has one of the most highly rated cooking classes in Fort Worth and is a great way to mix things up when you're tired of using the Fort Worth dating apps that we recommend. Their classes typically last three hours, with the focus on creating a three- to four-course dinner. That's a useful skill for when you're hoping to charm a MILF!
Best of all, each class usually has around 14 people. It's interactive, so you'd have to work together with the other people there—attractive older women included—to follow the recipes. The evening caps off with a dinner party where you sit down together to eat.
You're bound to enjoy, and you'll have the chance to get to know any of the MILFs there. You've already spent time together in the kitchen, so a date outside wouldn't be far off!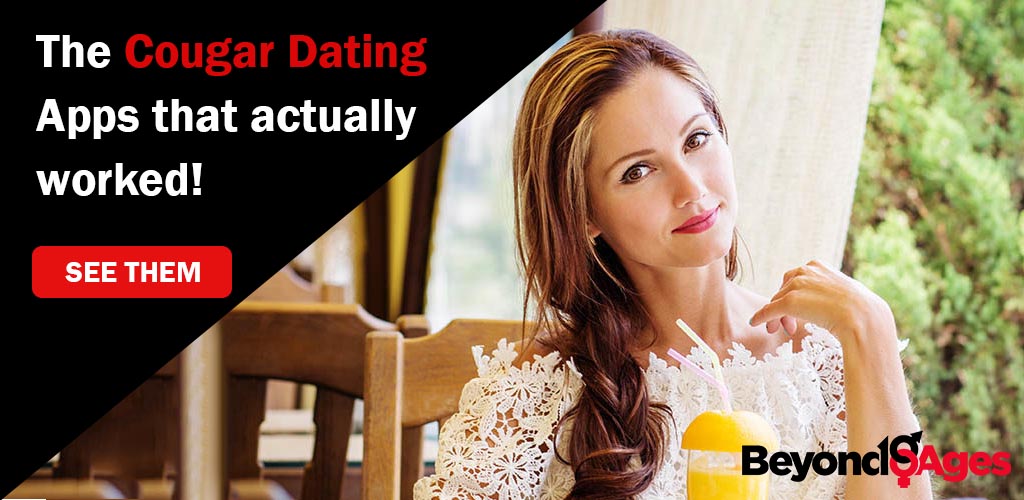 Rodeo Exchange Club is your live music nightclub with older hotties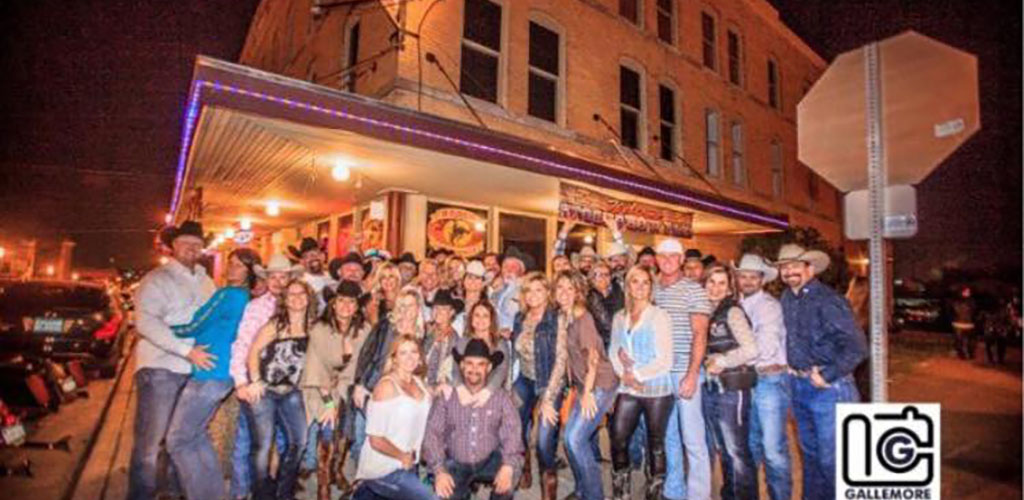 @RodeoExchange
For over 30 years this Texas hangout has been bringing together singles. Young men seeking the exquisite company of a MILF in Fort Worth will find this to be their ideal spot for a little bit of southern hospitality. Locate marvelous ladies in this cozy club on the top of the hills and give them a good reason to stay.
Why do older women adore this social hub?
The Rodeo Exchange Club offers live music to satisfy their cravings for fun. There are generous happy hour specials every week, along with evenings that have absolutely no cover charge at all.
For the mature single woman who still feels a little too shy, Rodeo Exchange offers dance lessons to break the ice. Join those dance clinics to get a little face-to-face time with some fine older ladies. It's one of the best ways to find a Fort Worth hookup if you're a little country.
Omni Fort Worth Hotel has a hotel bar to liven up your love life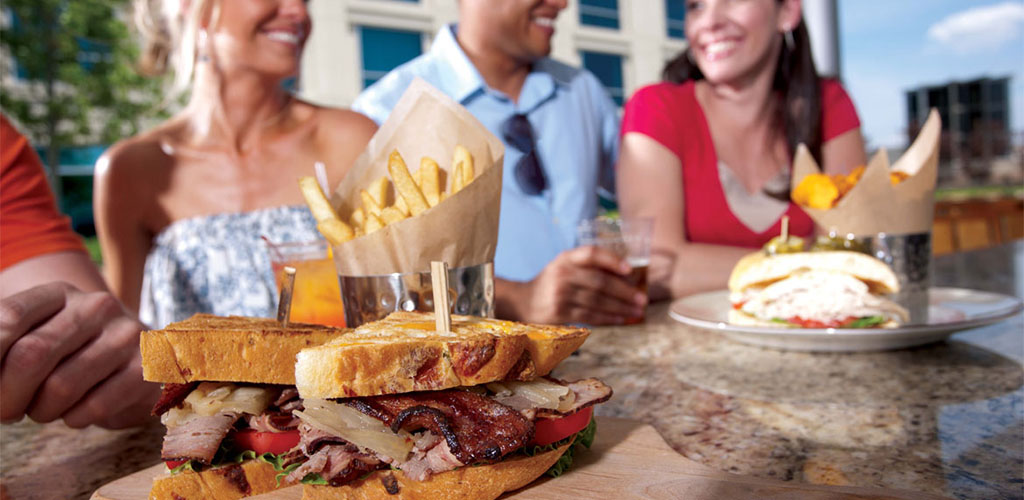 omnihotels.com
To put yourself in contact with a more mature woman, put yourself in the social setting that you envision her in. This Houston Street luxury hotel is where older women can separate the young men from the boys.
You'll feel like you're on top of the world with the pleasant ambiance of a beautiful day from the vantage point of the Omni's Water Horse Pool Bar. This full-service bar is where you will find those lovely older ladies looking for a charming companion who can appreciate their sense of good taste and conversation.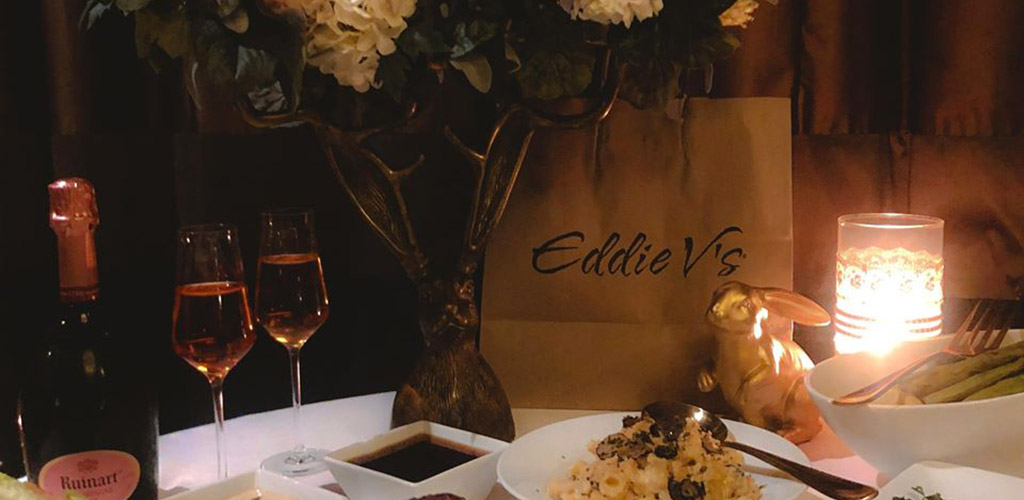 @EddieVsPrimeSeafood
Get carried away with the charisma of a sexy MILF in Fort Worth at this stylish seafood establishment. Eddie V's Atlantic salmon, swordfish steak and Maine lobster tacos tickle the fancy of the fabulous older females here. The V Lounge is where nightlife shines bright for the MILFs looking to capture the affection of their younger admirers.
All the elements of seduction are already present to boost your confidence. They have intimate lighting, prime professional cocktails and the alluring rhythm of live jazz music. It's also a pretty great place to meet BBW in Fort Worth. Great food, single people, and great ambiance is a recipe for success.
Let this enthralling Fort Worth hideaway receive its proper place on your calendar. Come dressed to impress, and enjoy this spot that attracts women waiting to be seen.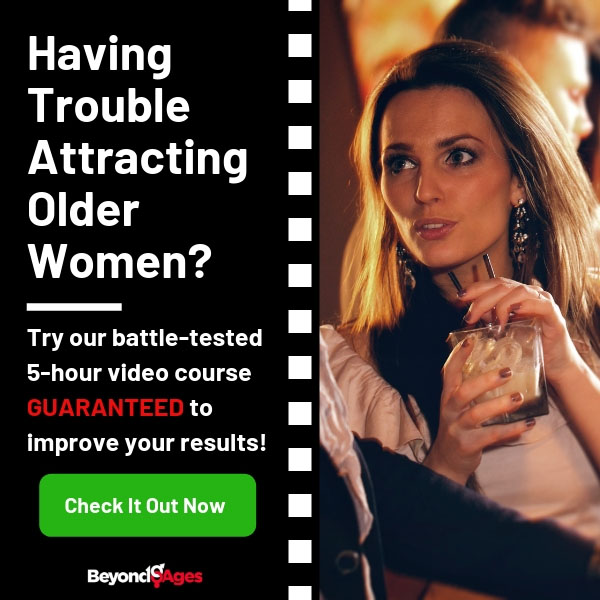 Brewed will be your mature lady pub of choice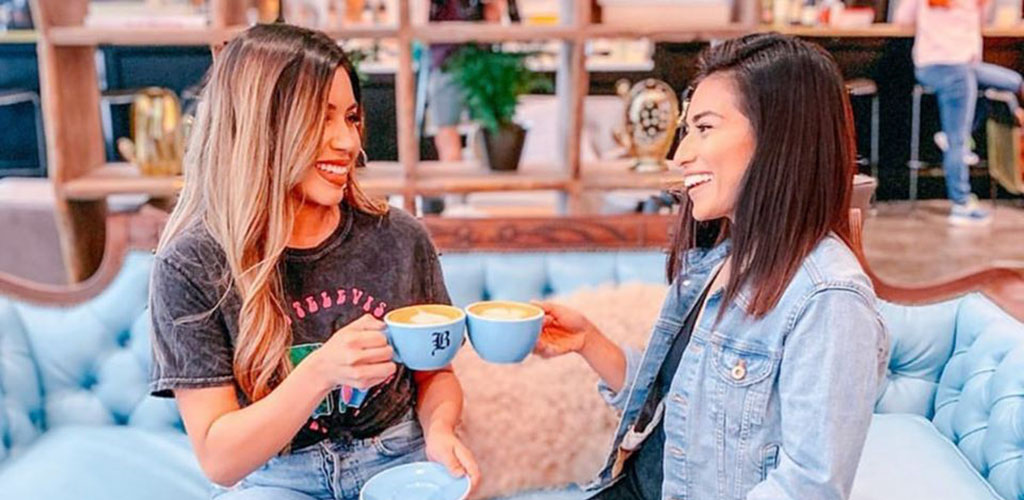 @brewedfw
A homey choice among MILF bars in Fort Worth, Brewed makes single ladies feel like they're spending the afternoon at a close friend's house with its casual setting. Some of the best advice we can give on how to score with a MILF is to try to meet them in places where you're BOTH relaxed and in a good mood.
Make great use of this opportunity to hold a laidback conversation with a sexy MILF alongside comforting food. From Tuesday to Sunday, mature ladies enjoy breakfast, lunch or dinner here.
During weekends, the fried chicken and waffles with biscuits and gravy to match are a hit. When you want something a little stronger than their coffee, you can enjoy some tasty craft beers.
With its holiday cottage getaway décor, bright color scheme and rustic wooden furniture, older women can feel like they have the comfort of a family vacation while they get to know you better.
Central Market is your local upscale grocery store for sexy single ladies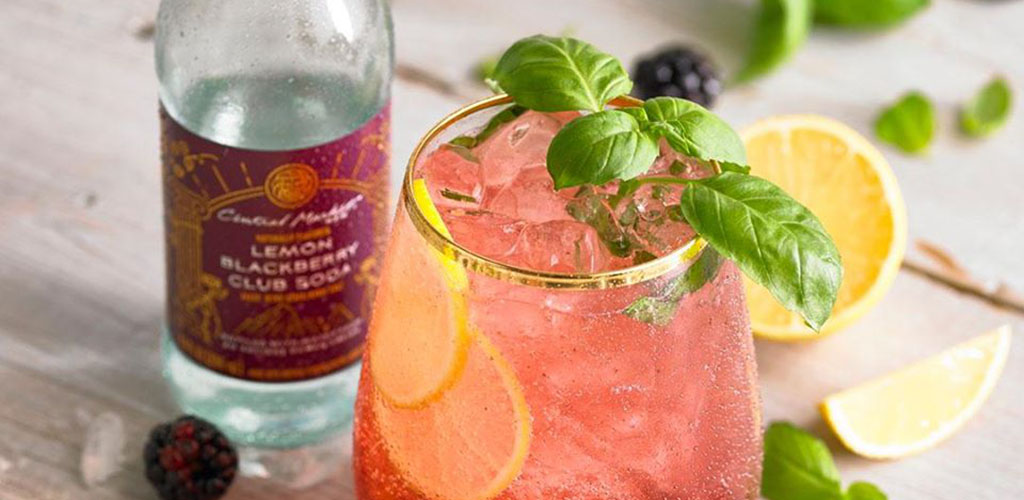 @Central-Market-23298700957
Find that fantastic foodie MILF who's waiting to share a grocery aisle and eventually a shopping cart with a younger guy like you. This upscale fresh food market draws in a long line of health-savvy older women who take their health seriously. Known for its nutritious offers, Central Market is a social setting for shoppers to naturally get to know each other and create a sense of community. There are a surprising number of single women seeking men in Fort Worth that shop here to keep your eyes open!
But these amazing MILFs come to Central Market for more than just fulfilling a shopping list. There are opportunities to meet visiting chefs, cooking classes and celebrations of highlighted foods throughout the year. Meet your next match at this market and kick your social life up by several notches.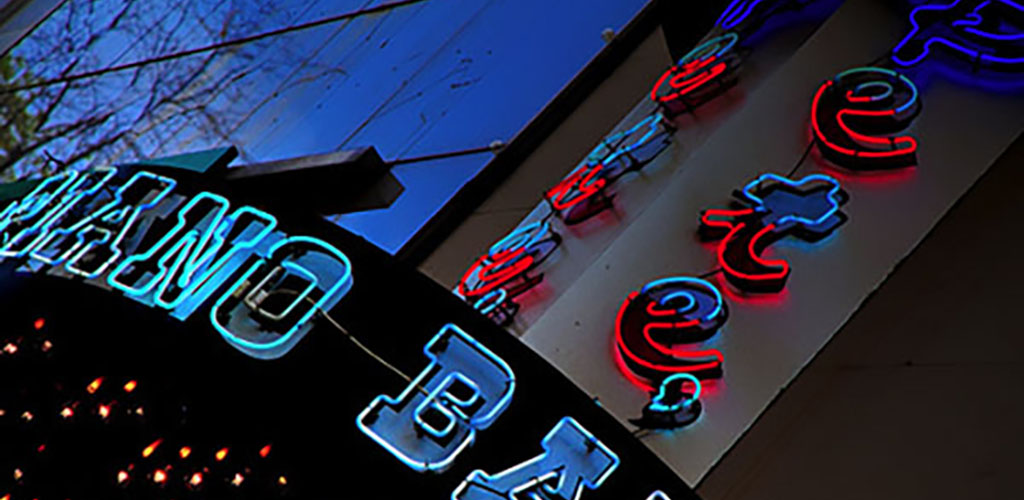 dfwi.org
This is the exact spot to head over to if you are in the mood for a cool night that includes you meeting a friendly Fort Worth MILF without breaking the bank. This piano bar has enough swinging music, smiling faces and a diverse mixture of age groups all jamming under one groove. Let your feet swerve across those hardwood floors and get familiar with those awesome bartenders as you make your move with a mature woman.
Get your equally single wingman out of the house and convince him to go with you to the downtown district. Enjoy the company of hot older ladies as you sing, dance and drink a few cocktails with your self-consciousness disappearing into thin air.
Trinity Park is your public park to meet Fort Worth MILFs walking their dogs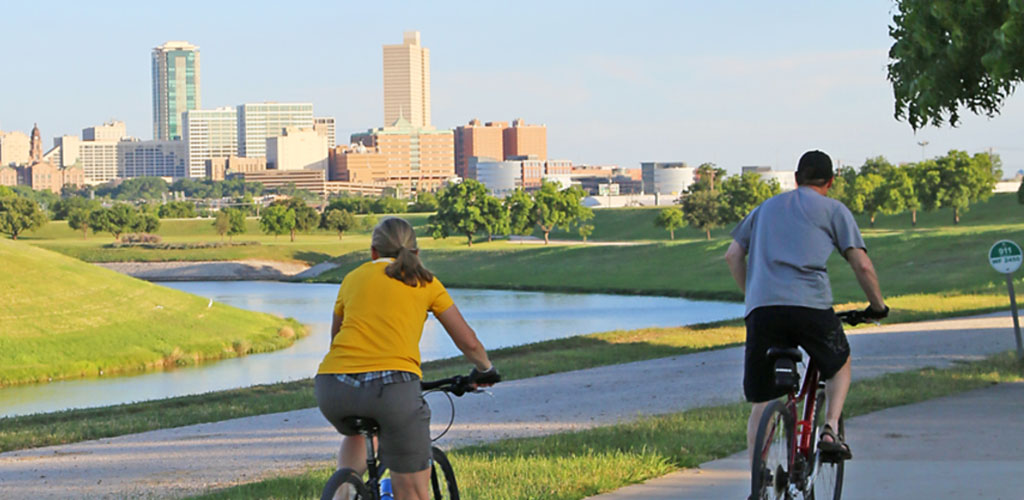 fortworth.com
Make some time to find a MILF at Trinity Park in the Cultural District. You will find your fair share of lovely ladies who are attracted to the soothing serenity of the area and its close proximity to the Fort Worth Zoo. Spot that grand MILF gazing over at the duck pond or going through the hiking and biking trails.
Show that you are a young man who can also appreciate nature just likes she does. Give your social media accounts and gadgets a break for the afternoon and find your romantic match today in the great outdoors.
Winslow's Wine Café is where you can sip some wine with a beautiful mature woman Worth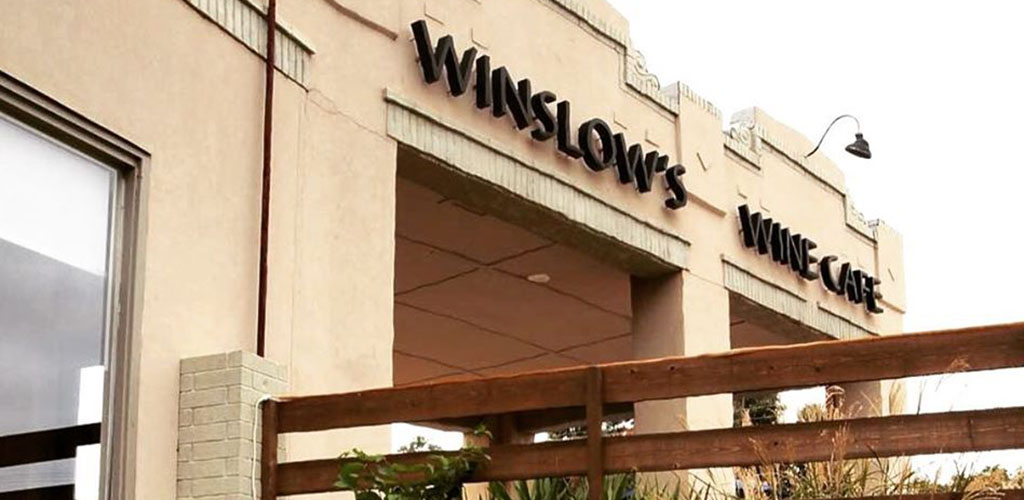 @WinslowsWineCafe
If you have any doubts about Winslow's Wine Café being a great place to find a MILF in Fort Worth, just read their unofficial motto: "where friendships begin." That's pretty unique even among MILF bars! The welcoming environment attracts older beauties thanks to an intimate setting that allows for meaningful conversations.
Their food menu literally changes with the seasons, keeping you and your new lady friend nourished with fresh flavors and ingredients. Winslow's also has over 30 choices to order by the glass. So you'll never run out of vintages to try out!
The Usual is your ideal lounge for meeting single ladies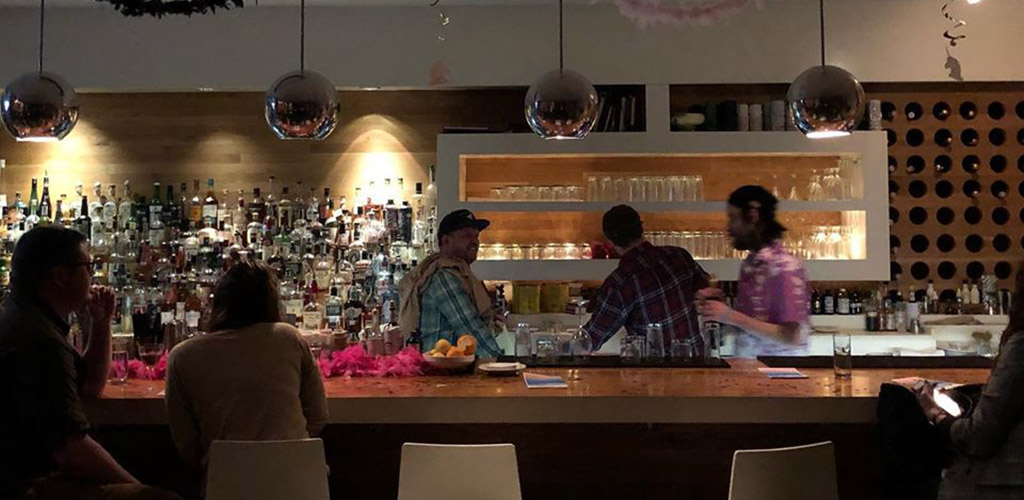 @theusualbar
When you're in search of a mature woman with eclectic tastes, this lounge will be your goldmine. In this palace of sexy queens, cocktail recipes are king. World-class chefs handle the menu and cocktails to delight your senses. Make The Usual your regular happy hour destination. Then strike up a fascinating conversation with an older, wiser woman who shares your passion for life. You will have elbowroom to move closer to your admirer and it's one of the best places to find older women to hookup with.
The older ladies here love to prove that they haven't lost their sense of curiosity and coolness.
Check out more great places to find single MILFs
Map of the great places to meet Fort Worth MILFs we recommended
Use the map below to plan out your night when you're going out to meet MILFs in Fort Worth. This will allow you to visit several different places in a night and really maximize the results that you're getting.