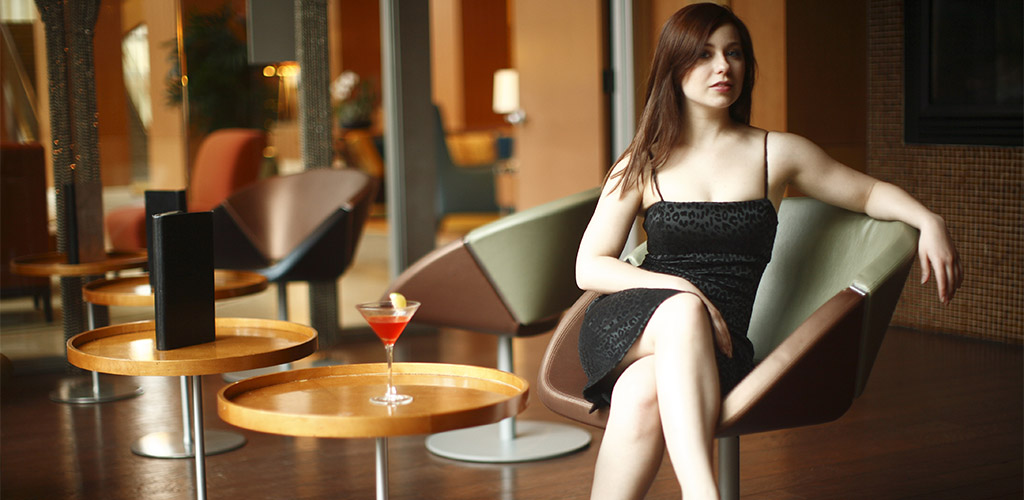 It isn't always easy for a single young man to find himself a MILF in Jacksonville. Year-round hot weather means people are baring their skin more outdoors. On any given day, you might spot several attractive MILFs walking by on the street. But as tempting a sight as this is, getting them to swoon over you and kicking off a romance is a whole other matter altogether.
You might also have spent evenings trying to hit it off with Jacksonville MILFs. Still, there could be more inexperienced young women heading your way than the sexy older ladies that you're craving for. This means that you have to tweak your dating strategy and look at more MILF-friendly destinations. Instead of leaving your dating options to be a random game of chance, let's give your social life a solid strategy.
We've compiled a list of places that will put you in closer contact with MILFs. Don't be too amazed if you just go to any of them once and you catch the attention of several MILFs within such a short time.
Whether you're fond MILF bars or you prefer bonding over group classes, there's an appealing option for you below. Use this road map in your quest for mature women and let your love life rise to the occasion. We'd love to hear how it goes for you in the comments section!
Check Out These Hotspots for Meeting a Single Jacksonville MILF
Jacksonville is a large city, so we're narrowing down your choices. Simplify your search for older women by heading right over to these Jacksonville locations: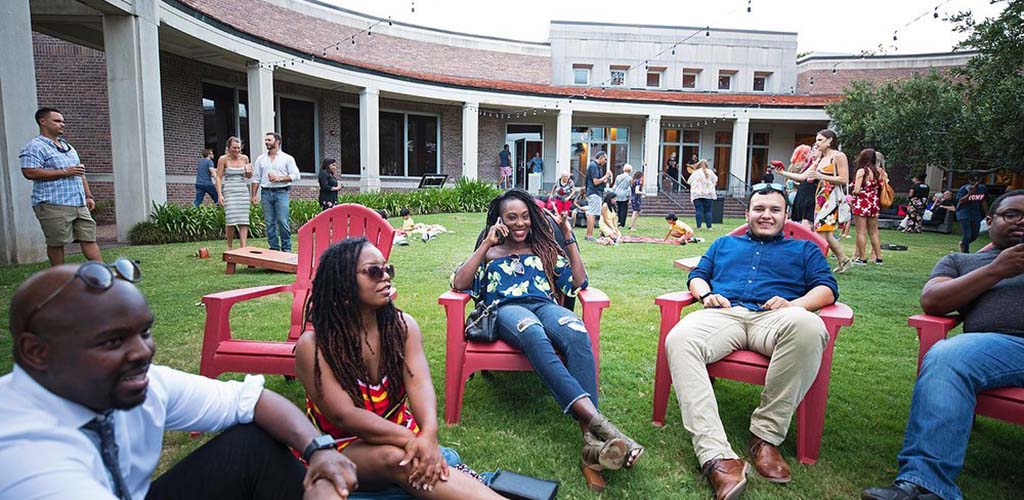 @TheCummerMuseum
When looking for a MILF in Jacksonville, a convenient daytime location during the weekend is the Cummer Museum of Art and Gardens. Even if you're not an art enthusiast, you'll have a delightful time here simply because the whole place is beautiful. It's also ideal for bumping into a lovely older lady who could be your next date.
The Cummer Museum has an impressive permanent collection of more than 6,000 artworks. That's not even including their seasonal exhibits! The diversity is charming, with Impressionist paintings, Egyptian relics and preserved butterflies all in one place.
Aside from the art, there are also several gardens to explore outside. In fact, the museum features 2.5 acres worth of historic gardens. You'll feel like you've gone back in time, thanks to the fountains, antique ornaments and sculptures all around.
MILFs love visiting here because of the all-around beauty and the hands-on children's area, where they can let their kids indulge. Put your best foot forward with flirting, and the two of you might end up strolling through the museum grounds together! In such a romantic setting, she'll fall for you all the more easily.
Adult FriendFinder is where we meet the most Jacksonville MILFs who don't want a relationship (try it free)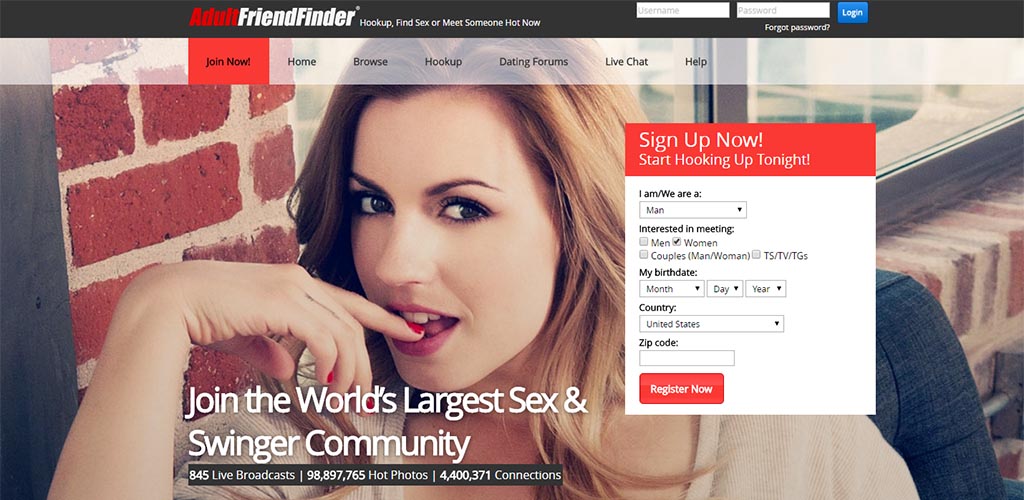 There are so many potential spots to try when looking for a Jacksonville MILF that it can be REALLY hard to choose. You always feel like you could be missing out on other women in other places. It's for this reason that we have been using Adult FriendFinder so much (and a few others).
With Adult FriendFinder you can be confident that the majority of MILFs who are looking to meet through an app are there. Not all the MILFs around here are using apps, but a lot are and very few of them are using anything else. If you have tried to meet women 30+ on Tinder you know how hard it is. We spend a lot of time testing out apps to find out which work and which don't, like the months we spent trying to decide if SnapSext is legit or not, so we can give solid recommendations.
Guys who are actually willing to take a little action and not sit on their butts all day are going to get solid results with Adult FriendFinder. They have a lot of women using it but you still need to be the one making the first move. We have seen way better results on this site than the competition and have seen especially good results for normal dudes and guys looking for women over 30. It is well worth checking out their free trial with the links above.
Meeting single MILFs who just want to knock boots isn't any easier than with AFF in our experience.
We have had the best luck by far on Adult FriendFinder and believe you will as well since it's not like we are super handsome guys or anything. Check them out for free with the links above and see.
Try Adult FriendFinder For Free!
We've tried out a lot of different sites and apps to meet MILFs and nothing has worked nearly as well as this site. You need to
check out Adult FriendFinder's free trial with this link
if you're serious about meeting women and want to stop wasting time. There isn't a faster or easier way to meet MILFs that actually want to meet up and head to the bedroom that we've found.
The Gym Jax puts you around hot and toned Jacksonville MILFs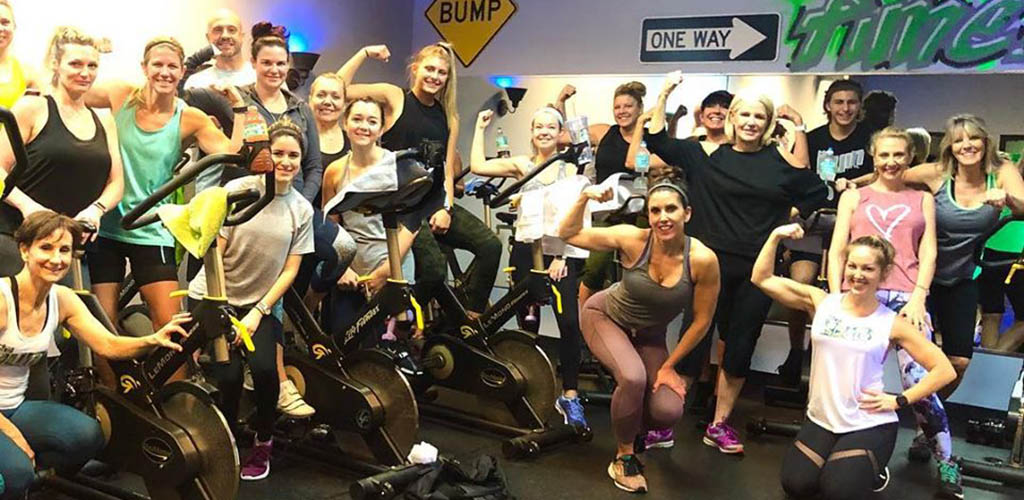 @thegymjax
For those young guys who are into sexy and fitness-loving older women, you can get some action in at The Gym Jax. Known as the top full-service gym in the city, The Gym attracts clientele from all age groups, including hot single mamas!
What the MILFs here have in common is they're committed to a healthy lifestyle. They're also huge fans of the supervised childcare facility in the gym. Word of mouth gets around fast, so you might see them going with their friends.
In any case, the community over at The Gym is kind and supportive. As long as the MILF you're eyeing isn't too busy with her workout, feel free to ask her for tips or even which classes she'd recommend. After all, The Gym offers plenty of group classes, including HIIT, strength training, boxing, cycling and barre.
Another highlight of the gym is the Turf area downstairs with free weights. You'll never lack in terms of the equipment. And The Gym is big enough that you'll feel comfortable rather than claustrophobic even during peak hours.
Drop by here consistently, and your MILF might go from hot workout buddy to your dinner partner amidst candlelight!
Cougar Life is the best option to meet more mature women in Jacksonville (try it free)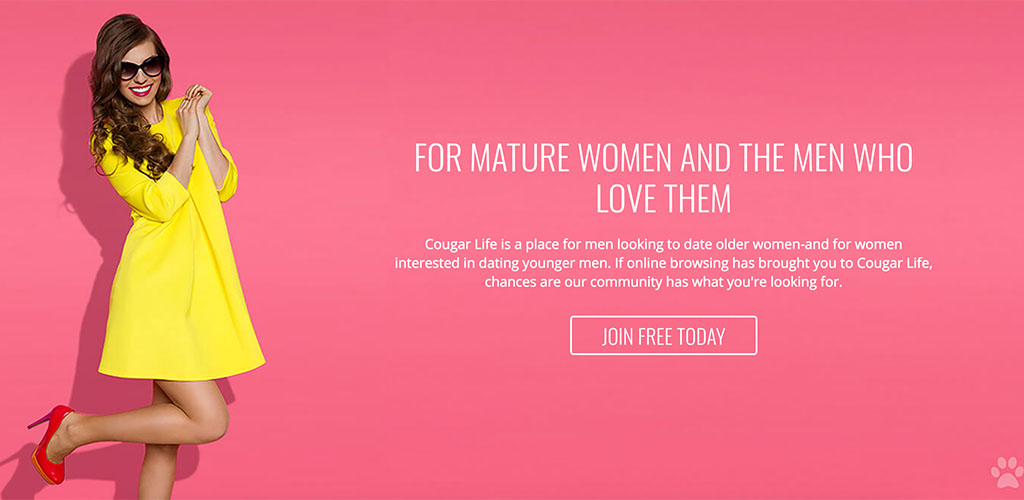 There are a lot of places you can go to meet single MILFs in Jacksonville but none of them have been as good as Cougar Life (which has a free trial). More and more MILFs have been giving up on going out to meet guys in favor of ONLY meeting single guys online, especially if they want to date younger men.
We haven't found a faster or easier way to meet single MILFs yet!
Being able to meet women all day long without ever leaving your house is really hard to beat. We're big fans of using online sites and apps to meet MILFs and after trying and ranking all the top MILF dating sites out there there are a few ways Cougar Life stands out:
The MILFs are really responsive and active
On most dating sites and apps out there it can be hard for a guy to get noticed. Most of the women are just looking for attention or validation without any intention of actually meeting up with men.
Cougar Life is VERY different. The women on this site are ACTIVE and very responsive to messages and dates. If they just wanted to boost their ego there are other options for that. Women use this site to get results!
It makes it very easy for younger guys to meet MILFs
Younger guys have a really tough time meeting MILFs most of the time. You never know if the woman you're approaching is open to dating younger guys or even single! Cougar Life is amazing because it eliminates all of that indecision.
No other option has more single MILFs who are open to dating younger and older guys!
When you know that all the women you're messaging are open to it, your confidence skyrockets. It really improves your chances of success and makes the whole thing more fun. Meeting Jacksonville cougars is supposed to be fun after all!
You won't find MORE single MILFs anywhere else
Dating often comes down to the numbers. The more options you have with MILFs the better results you're going to have. No other option out there can compare with just the sheer number of opportunities guys have on Cougar Life.
If you haven't given their free trial a shot you absolutely should. You have nothing to lose and a lot of great women to meet. Do it now and thank us later!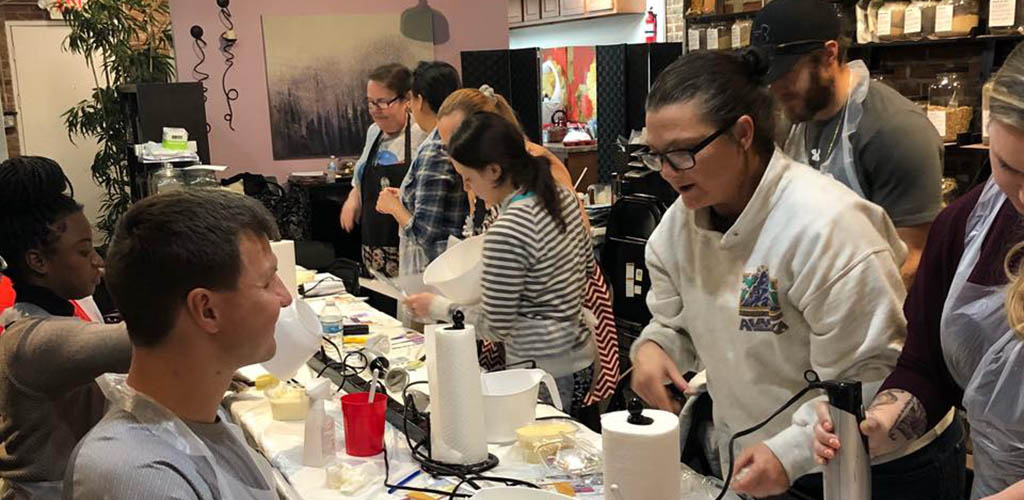 @thestudiosatfshh
You know you're getting your MILF search right when you find yourself surrounded by several charming older women. This scene could be any class at The Studios, a school and shop that's focused on organic wellness. Located at the heart of Riverside, it's a popular spot for crafty women.
Since your main objective is to hit it off with a MILF, we suggest attending one or more of the classes here. There are workshops at least three times a week. And you can choose to learn about herbalism, wine and kombucha, fermentation and raw food, beekeeping, cheese-making, and many more.
Because so many classes are available, some people opt for monthly memberships at $75. For multiple chances to spend time with the MILFs here, you can get a one-week membership for $39 (or even $9 during sales).
Classes can have as much as 20+ students, many of whom are MILFs. Each typically lasts around three hours, and they often conveniently start at 6 p.m. too.
Try staying around a bit afterwards to chat with an attractive MILF and gauge her interest. You can even invite her to another class!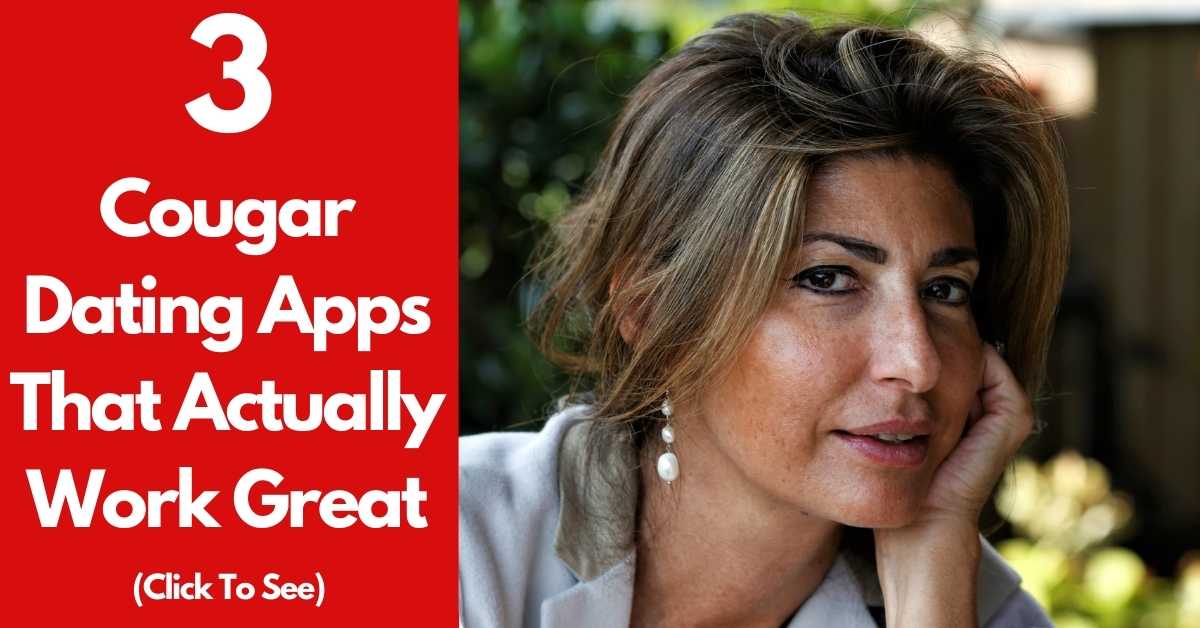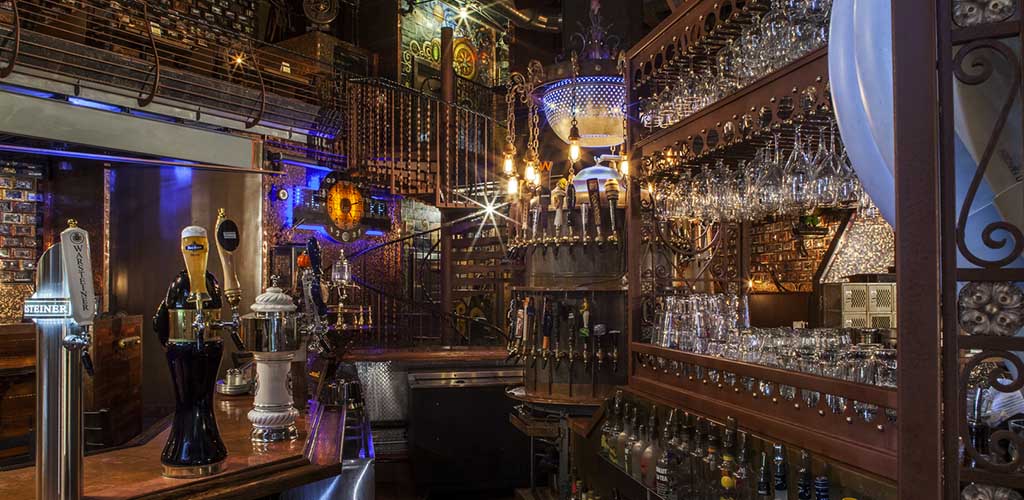 kickbacksgastropub.com
For that super laid-back, young-at-heart MILF in Jacksonville, getting a beer buzz is the perfect way to party. She might prefer to save the wine and complicated cocktails for special occasions. Sit down with a much more experienced MILF and sample a pint or three of beloved brews that are hard to find elsewhere. Break the ice by asking the lady which drink she recommends. Now offer to buy her the exact same one to get the ball rolling.
You can make a reservation or head straight to any of the three floors for food and fun with the sexy female customers. There's no time pressure in meeting that ideal older lady because Kickbacks Gastropub is open 20 hours a day… 365 days a year. When you're just looking to find a Jacksonville hookup this is a great place to start.
Sea View Lounge is the hotel bar for finding your hot older match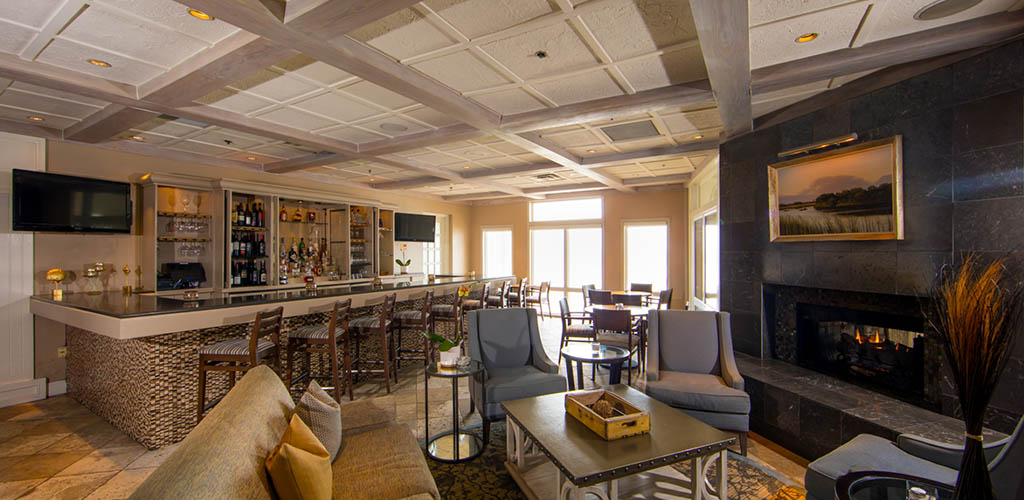 pontevedra.com
Can you think of a better way to meet a classic, put-together Jacksonville MILF than buying her a drink at a resort? Now that you've got this option on your mind, we're highlighting the Sea View Lounge at the Ponte Verda Resort, which is among the most elegant MILF bars.
The luxurious surroundings lure in lovely single ladies. But one of them won't be single for much longer if you make plans to go there tonight. This isn't just some hotel with a bartender. We're talking about a beach vacation resort that's a holiday destination!
After a series of drinks with your awesome admirer, you can move your romantic festivities to the beach and take a dip in the Atlantic Ocean. Give this unforgettable resort a chance and maximize your potential for meeting an older woman who may be high up on the status ladder.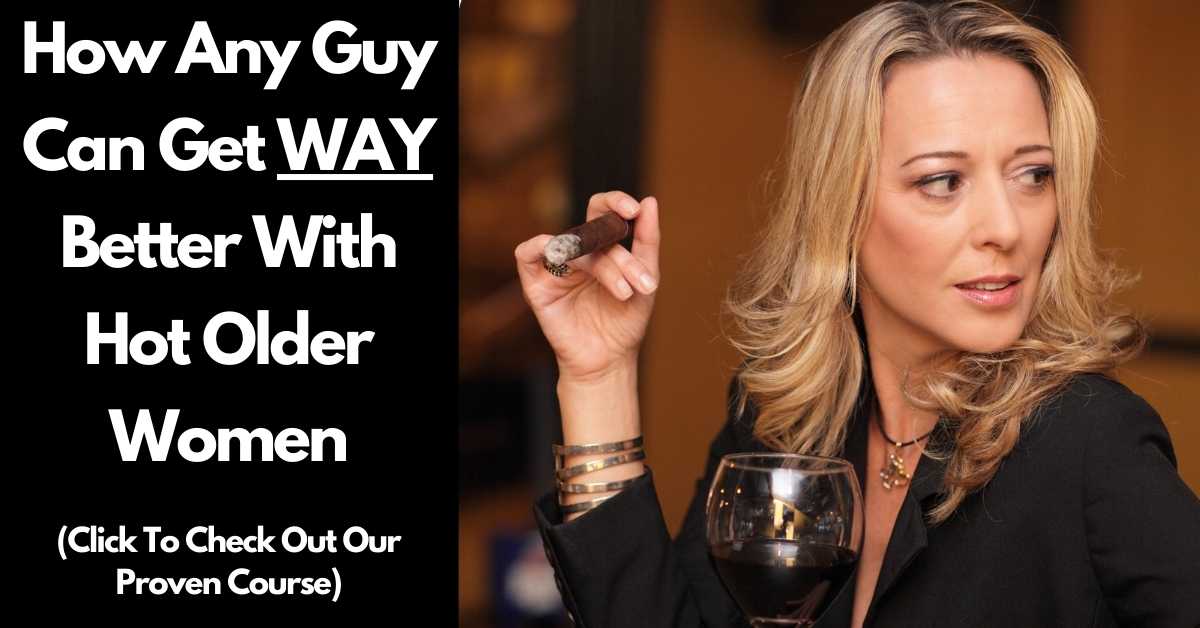 Memorial Park is where you can meet single women walking their dogs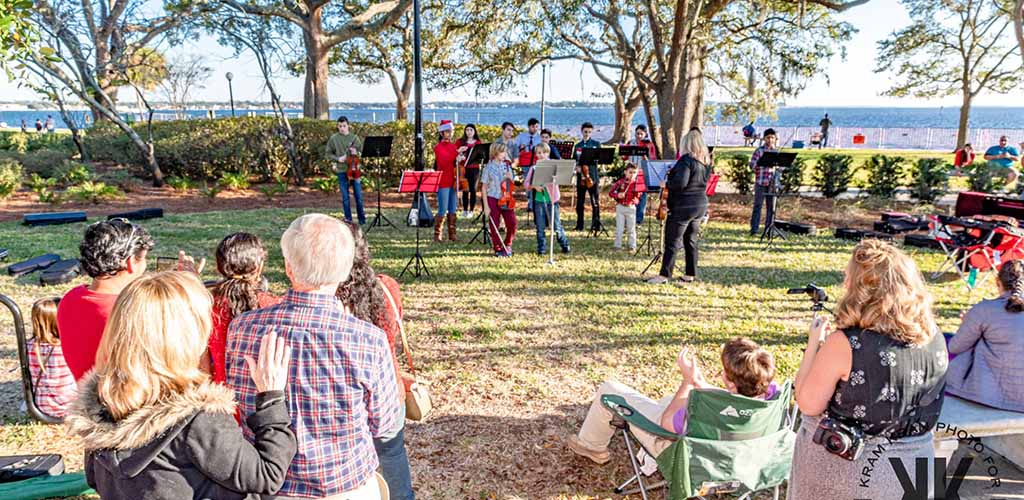 @memparkjax
For a MILF in Jacksonville, the Memorial Park is her peaceful, quiet arena for getting to know younger men who share her love of nature. Parks like this are fantastic options for meeting local MILFs since MILFs almost always live nearby.
Whether she is walking her dog or strolling around on her own, this exercise routine lets older women improve their fitness while getting a chance to set their eyes on you. This historic public space is breathtaking to look at, and it feeds right into a MILF's appreciation of beauty. To attract that lady of your dreams, baseball games and video games alone won't get the job done. You're more likely to meet a Jacksonville MILF while you get yourself a breath of fresh air.
If you get hungry after a flirtatious conversation with your newfound friend, there are also restaurants and pubs nearby to make this great moment last even longer.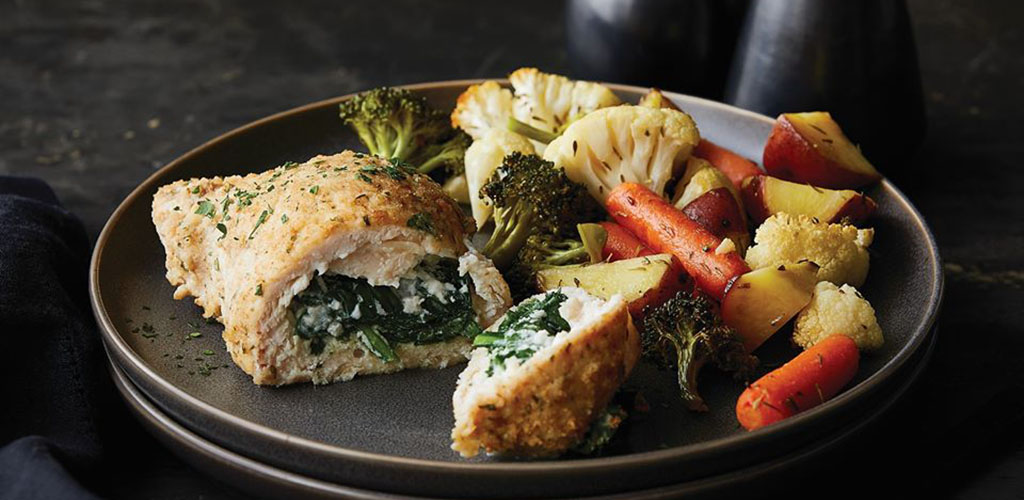 @TheFreshMarket
For the young Florida man who is in need of a MILF, mix your wants (healthy groceries) with your needs (a good woman).
Everyone has to eat, but with age and experience comes a healthier appetite for fitness-friendly foods. The Fresh Market in Jacksonville gives these health-conscious older women a gourmet grocery selection, refreshing recipes and the sense of community they crave.
As you peek through the aisles for your own delicious home-cooking alternatives to replace bachelor microwave nastiness – watch who's watching you. What's more exciting to an older woman than finding a dateable younger dude who takes his health seriously?
This quiet, soothing shopping experience offers plenty of pressure-free moments to socialize. Get ready to put your chef hat on and impress some ladies at The Fresh Market. Guys who are a little more open-minded and want to find a single BBW in Jacksonville will also like this spot. You'll see a lot here and they're easy to talk to.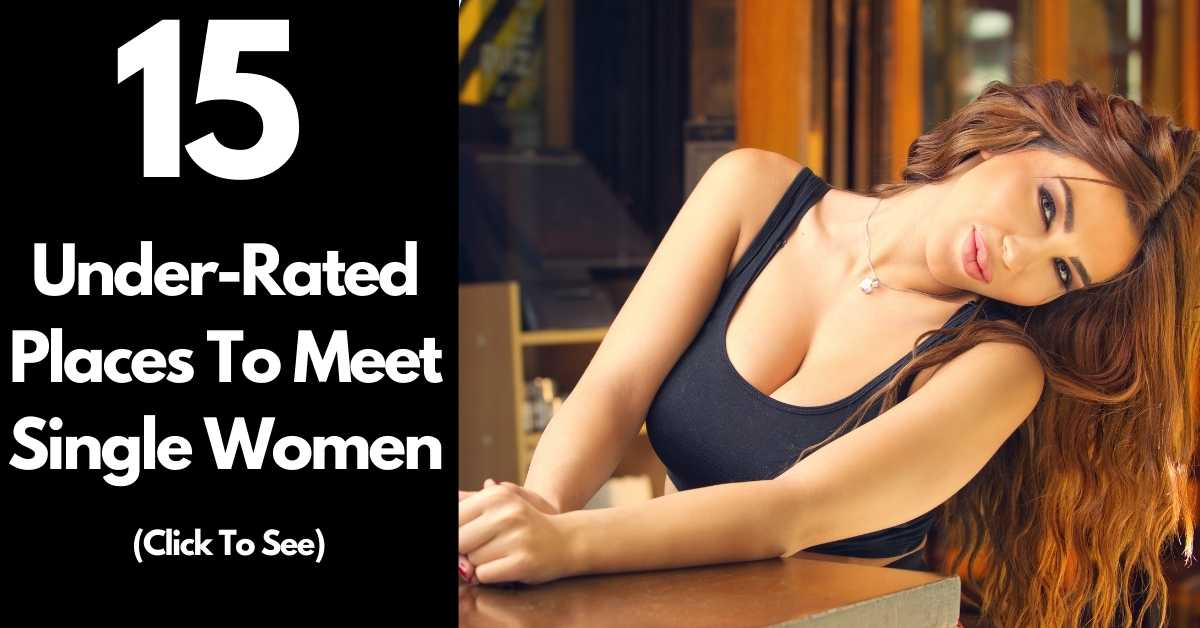 Jerry's Sports Grille is the ideal sports bar for a single MILF in Jacksonville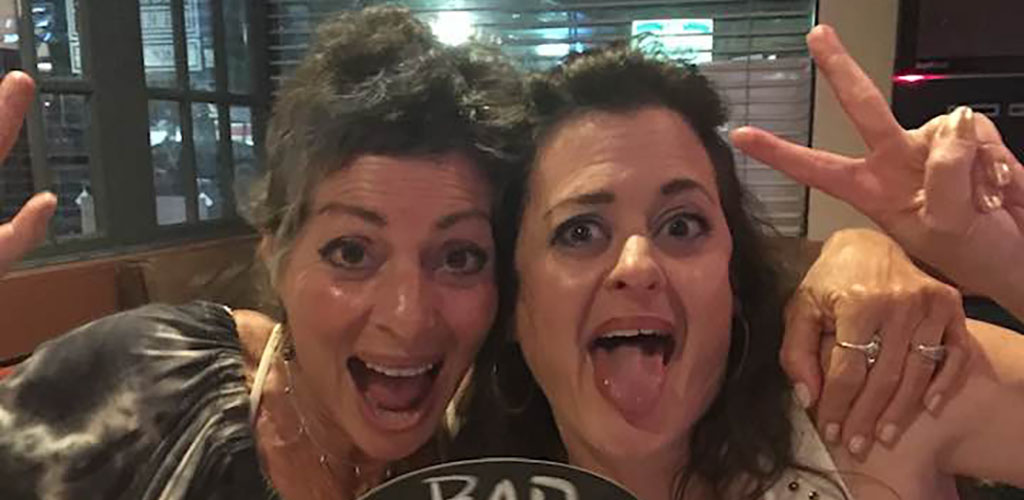 @100013273416807
If you are looking for that fantastic MILF who's totally down for watching a college football game as long as there are good food and drinks involved, head over to Jerry's. With Happy Hour lasting for five hours, awesome weekend drink specials and live music events, their MILF patrons have plenty of reasons for returning and bringing their other single women seeking men in Jacksonville.
How many MILF-friendly sports bars can you think of that offer not just lunch and dinner but also breakfast too? There are also plenty of fine dining menu choices just in case you and your new romantic connection want to treat yourselves to out-of-the-norm options.
Map of the great places to meet Jacksonville MILFs we recommended
Use the map below to plan out your night when you're going out to meet MILFs in Jacksonville. This will allow you to visit several different places in a night and really maximize the results that you're getting.
Check out more great places to find single MILFs