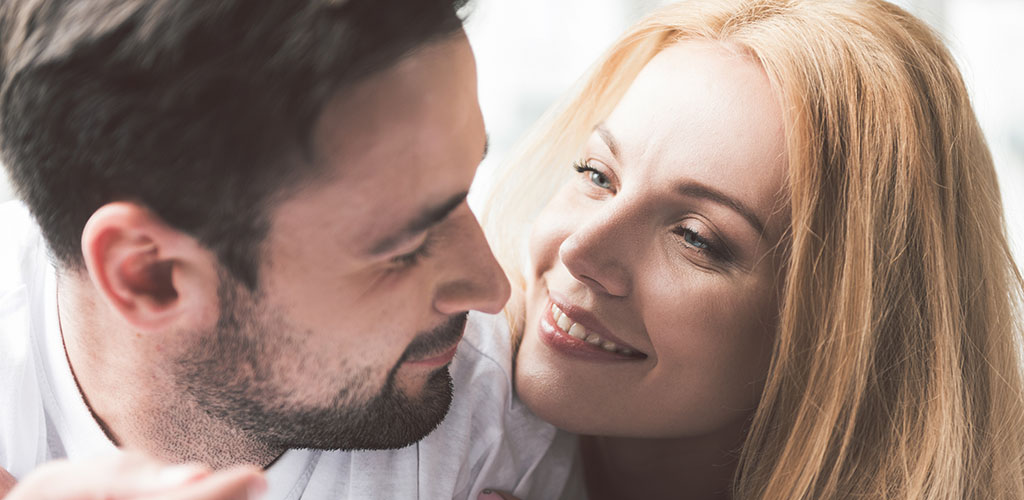 Most guys wonder how to get a girl horny without coming across as a perv. They're definitely right: the wrong move can freak a woman out rather than turning her on!
At the opposite, the right behavior and body language can set her on fire sooner than you think. If you want to build incredible sexual tension between you and your date, this is the guide for you!
How to Get a Girl Horny: Understand How Her Libido Works First!
A study, conducted by the University of British Columbia, demonstrated that many women only experience desire after sexual stimulation has already started. Doctors and sex educators call this phenomenon "responsive desire." In simple words, your girlfriend may only feel aroused after you've initiated foreplay.
This is the opposite of "spontaneous desire" that, according to Dr. Emily Nagoski, is experienced by 70% of men. Spontaneous desire happens when you see a sexy girl down the street, and immediately think about bedding her. It also causes you to think about sex at random times during the day for no reason at all.
At this point, you might ask, "What if my girlfriend experiences responsive desire?" Well, the first thing to do is to keep calm: A steamy sex life is totally possible anyway! However, responsive desire usually means that you will have to initiate sex most of the time. It's time to say goodbye to your fear of rejection, bro!
Additionally, you'll have to find creative ways to turn her on at every stage of the seduction process.
How to Make a Girl Horny During a Date
Let's say you just started dating a gorgeous babe. Now, how do you get her horny enough to end up in bed with you?
Keep reading to discover how to create enough sexual tension to end your next date right between the sheets. It does matter where you met and the expectations around the date. If you met in a traditional way out in public or on a general dating app you need to take it a little slower.
If you met on one of the few hookup apps that actually delivers for guys you can really speed things up and get down to it.
Keep eye contact
Most pick-up artists agree that eye contact is a fundamental step to seducing a woman. Learning to initiate and maintain it can be tricky, but it creates sexual tension between you and your date. If the two of you just met (maybe at one of the spots where finding quick hookups is easy) this is especially important.
Only, remember to avoid looking creepy. Do not stare at her for too long, or you'll come across as awkward, not sexy.
The renowned pick-up coach Julian Fox has a special "bedroom eyes" technique. He recommends that you tilt slightly your head and relax your lids while making eye contact. This will make your facial expression look natural and seductive.
Dating expert Chase Amante, instead, suggests looking at your date from the corner of your eye. He asserts that this simple gesture combined with a slight smile creates an incredibly sexy vibe.
Whatever the technique you've chosen to try, feel free to practice in front of the mirror before meeting that special someone.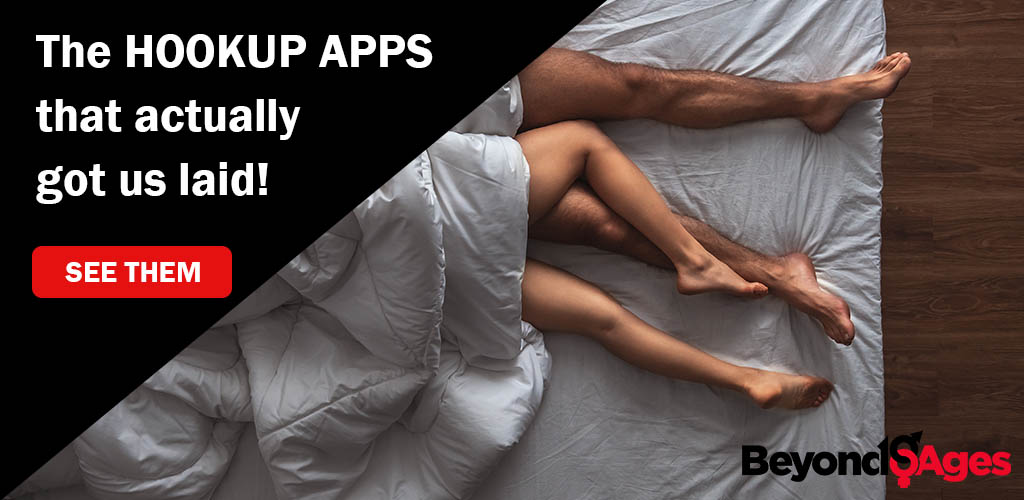 Touch her
Touching a woman appropriately is obviously one of the best ways to make her aroused. However, you can't just grope her out of the blue or you will look like a jerk! The most renowned pick-up artists suggest creating an escalation from non-sexual touch to arousing gestures. This technique is called "kino escalation."
For example, when you first meet a woman, you can casually put your hand on her shoulder or back. From this point onwards, you can progress toward sexier forms of touch, like holding her hand or caressing her hair.
The seduction experts at DayGameAustralia.com advise to comment on a bijoux or fashion item the woman is wearing. Then, touch the accessory you complimented her about. This simple gesture will make her more accustomed to your touch without the awkwardness.
How to get a girl horny by making her feel sexy
Among the reasons why your date might not be as horny as you would like are body image issues. The media spreads the (wrong) message that women should be eternally young and skinny to have satisfying sex.
That's why, if she really likes you, she could be afraid of disappointing you with her body flaws. It's up to you to demonstrate that you find her sexy, no matter her waist size!
If you're wondering how to get a girl horny by complimenting her, don't worry, it's easier than you think. Start by appreciating non-sexual body parts, such as her eyes or hair. Then, you can slowly move forward to her derriére or breasts, as you would do for kino escalation.
You can also make her feel sexy without mentioning her looks. You can say how you love how passionate she is when she talks about her hobbies. Or you can say how her quick wit and sense of humor turn you on.
Just make sure that you sound honest and natural rather than overly cheesy. Otherwise, she'll think that you don't mean what you're saying!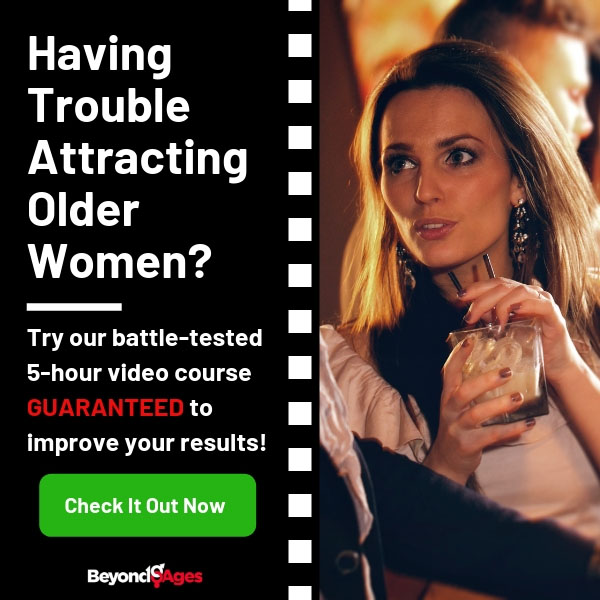 Be confident
"Fifty Shades of Grey" taught us that women are aroused by dominant men. However, that doesn't mean that learning how to get a girl horny involves becoming a control freak like Christian Grey. Just show her that you know what you want and aren't afraid to ask for it!
The most important step to get that "alpha male" aura is improving your body language. The dating experts at Bad Boy Lifestyle suggest that you adopt a comfortable position, leaning back rather than leaning in. They say that "the person who is leaning in is always in a weaker position," and therefore looks less attractive.
Also, Patrick Banks from Get-A-Wingman.com advises to stand straight with your torso exposed. From an evolutionary perspective, this signals that you aren't afraid of getting attacked.
Lastly, the dating website Mantelligence points out that the bigger difference between an alpha and non-alpha male is the walk. Mantelligence's team suggests that you avoid "a quick, short-stepping, frantic kind of walk," that can make you look nervous. Instead, try to walk at a slow but natural pace.
Remember that if you're horny yourself, she will likely be too
In one of his most popular articles, the pick-up artist Alek Rolstad talks about "sexual state transfer." To put it simply, when you're turned on, your arousal modifies your body language, making it more flirtatious.
For example, when you're horny, you might have a lusty glance or a more seductive posture. Besides, as the pick-up artist points out, your body tends to produce more pheromones that women also pick up. This can influence your date by making her feel a little more flirty too.
Try indulging in some erotic fantasies — or even porn — before you meet her. This will get you prepped for a very sexy date ...
How to Get a Girl Horny with Aphrodisiac Foods
What kind of date is better than a romantic homemade dinner? After all, women love when guys cook for them. Remember to take advantage of the situation by including aphrodisiac ingredients to your dishes! For example:
Chocolate
This delicious food is packed with phenylethylamine, the same substance your body produces when you fall in love. Also, it's rich in tryptophan, which boosts serotonin production. Use extra dark chocolate for best results.
Chili pepper
This spicy ingredient contains capsaicin, a substance that improves the blood flow to the genitals. This will make your date's lady parts even more sensitive. For this reason, chili pepper is also used in stimulating sexual lubricants that provide a gentle warming and tingling effect.
Celery
It contains a small amount of male hormones that could improve a woman's libido. Also, celery contains two male pheromones, androsterone and adrostenal, that might make you feel sexier with regular consumption. Start adding it to your soups right now!
How to Get a Girl Horny During Foreplay
Did you make it through the seduction stage, so she's now ready to have sex with you? Well done!
However, after cheering, make sure you know how to keep the spark alive in the bedroom. Here are some quick tips for how to make a girl horny during foreplay:
Give her a sensual massage
Your caresses on her body boost the production of oxytocin, the "love hormone." Nevertheless, a good massage won't make her fall in love with you instantly. However, it's still a great way to amp up her libido before sex!
Buy a scented massage oil or lotion to create a spa-like atmosphere. Make sure to choose an aphrodisiac fragrance, like ylang-ylang, vanilla or rose. Also, don't forget to create the right atmosphere with candles, rose petals and romantic decorations.
Use a fluffy towel to protect your bed sheets from spills. And if you can, warm it on your radiator or in your dryer, for extra coziness.
Now you know how to get a girl horny, so what are you waiting for? Start going out and attract the best sexual partner of your life!