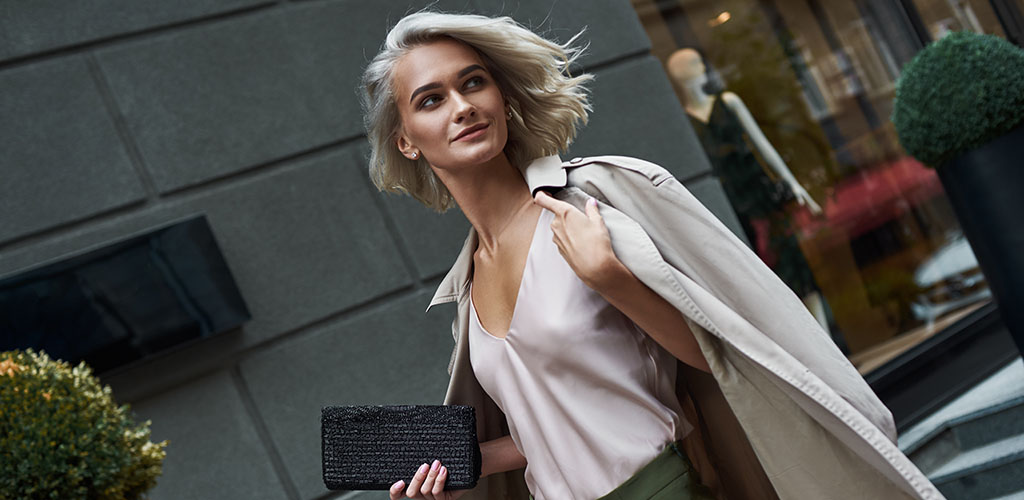 It doesn't matter that there are more than 4 million people in Los Angeles. This city can feel like a very lonely place if you're single and don't know how to meet anyone. That's why we've put together this list of our favorite places to meet Los Angeles girls.
We wish it were as simple as just going out and meeting people, but this city is complicated. Clubs go from hip to uncool in a weekend and even reliable Hollywood institutions can be duds. In a city where nearly 60% of the population is single, meeting single girls can be frustratingly difficult. That's why you need this list.
From the ritzy Pacific Palisades to the hip enclaves of Westlake, there is something here for everyone. This list has all the best places to pick up girls in Los Angeles, even if you aren't at UCLA. Keep reading, then comment below to let us know if we've missed any of your favorite spots.
All the Best Places to Pick Up Girls in Los Angeles
There are hundreds of thousands of single girls in Los Angeles. You just need to put yourself where they are. Here are our top recommendations for spots to meet L.A. girls.
The bars in Los Angeles should always be your first stop
If you want the best places to pick up girls in Los Angeles, saddle up to the bar. L.A. is a drinking city, after all. While we couldn't hope to name every great singles bar in town, here are some of the absolute best.
Harvard & Stone may be the best place to pick up girls in Los Angeles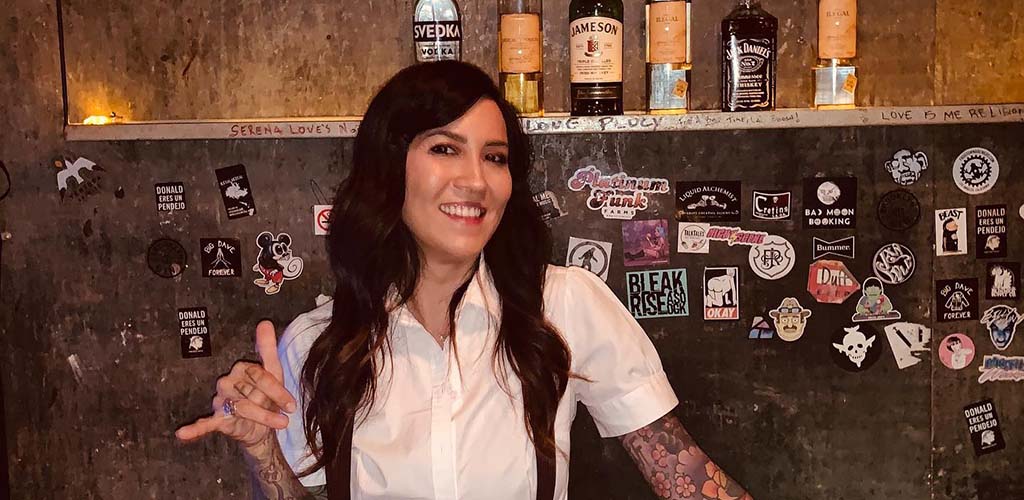 @harvardandstone
When we committed to finding the coolest Los Angeles bars, we knew we had a big task ahead of us. After all, there are almost as many watering holes in town as there are grains of sand on the beaches. And while there are certainly some lame bars, L.A. does a pretty good job of birthing cool nightspots. So, we had to find someplace special, and someplace where Los Angeles girls love to go.
That's how we settled on Harvard & Stone in Thai Town. In fact, we're basically cheating, because this spot is two bars in one. Harvard & Stone is a stylish speakeasy-esque music and entertainment venue. Yet, hidden in the same space, you'll find the R&D Bar, a cocktail bar with attitude and a wink. In one destination, you can enjoy live music, a burlesque show and some truly exquisite liquor concoctions.
Best of all, Harvard & Stone (slash R&D) is absolutely rammed with hot girls night after night. It's exactly what young ladies imagine an L.A. bar will be when they're packing to come for college or acting. If you're after the hippest, most babe-filled bar in L.A., Harvard & Stone must be your destination.
The Red Lion Tavern doesn't need bells and whistles to impress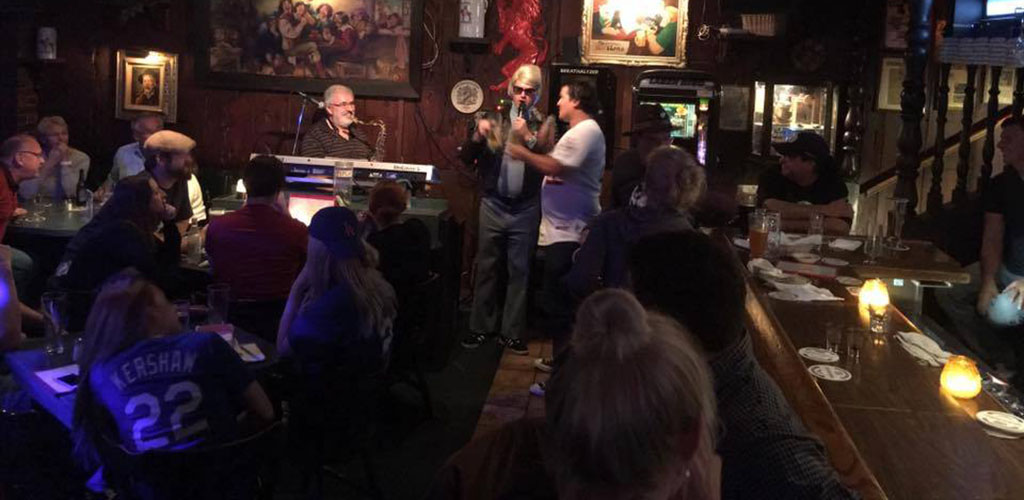 @The-Red-Lion-Tavern-113944425329254
Here's a secret that not everyone knows: girls enjoy beer. It's true, ladies love to drink a good brew as much as you. The problem is that most beer bars are dank and dark. Pubs and sports bars may appeal to you, but they don't draw in the ladies. If, though, you find the right place, you can enjoy life's two greatest pleasures – babes and beers – together. Of course, we're talking about beer gardens.
The outdoor space of a classic German beer garden is a perfect social setting for drinking and chatting. There are many in the L.A. area, but our favorite is the rooftop beer garden at Silverlake's Red Lion Tavern. Instead of being crowded into a stinky, sticky dive bar, you can enjoy L.A.'s 365 days of perfect weather.
The Red Lion Tavern is an L.A. institution, having been around since 1959. It isn't trendy. It isn't plastered with hashtag-able memorabilia. What it is, though, is a low-key hangout for meeting girls and getting to know each other over beers. With their mix of old-world brews and authentic German grub, this landmark L.A. bar is always a good time. Plus, it's one of our favorite ways to meet single girls in L.A. What more could you possibly ask for?
Honorable Mention Bars
Can't get enough good cocktails and sexy Los Angeles girls? Neither can we. Here are a few more top bars: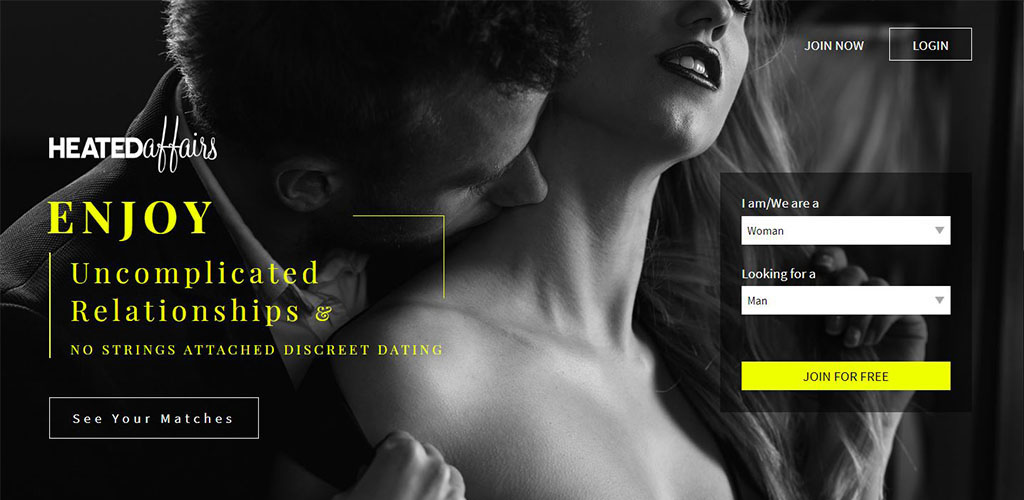 If the L.A. bar scene is too busy, too expensive, too much, well, we get it. This is a very pricey city to have drinks in, especially if you're buying for two. And going out drinking every night probably isn't an option if you have a job. Luckily, you live in the age of the Internet. If you want to meet Los Angeles girls, all you've got to do is sign up to Adult FriendFinder.
Adult FriendFinder has been the most reliable site for casual flings and one-night encounters since 2006.
Well before Tinder and Bumble were on the scene, AFF was helping regular people get lucky on the regular. In fact, unlike most of the popular dating apps, AFF really is a site for everyone. You don't have to be an L.A. 10 to find sexual partners!
With precise search filters like sexual kinks and cup size, you can find exactly what you're looking for. Or just search by location if you're not picky. Year after year, AFF tops our list of the best hookup app and sites because it's so easy and reliable. Sign up to see why most Adult FriendFinder users say it's the site they'd choose over any other.
Try Adult FriendFinder For Free!
If you haven't had much luck meeting girls who are just looking to hook up you really need to
check out Adult FriendFinder's free trial
ASAP. When it comes to a site that actually delivers and helps guys meet girls just looking to fool around, we haven't found anything else better (even after trying out 100+ of them). Check them out for free!
The club scene in L.A. is like swimming in a sea of gorgeous babes
When sexy Los Angeles girls want to show off their bodies, they go to the clubs. If you want to meet the hottest girls in the entire world, check out some of these cool L.A. clubs.
Exchange is where Los Angeles ladies go to dance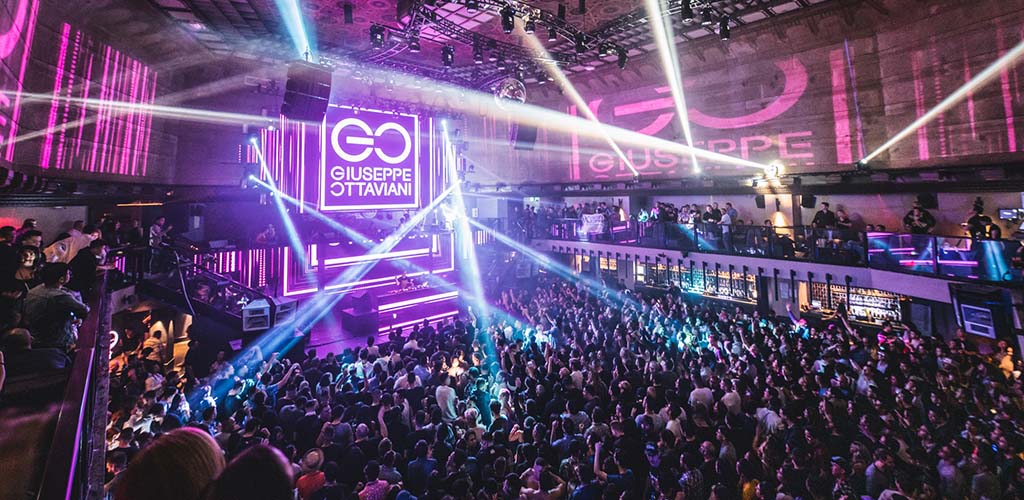 @ExchangeLA
L.A. is a city with a thousand clubs, dozens for every taste. Whether you're looking for Latin music or 80s pop hits, you can find your spot. From mopey goth to electro hop, if there's a style of music you like, there's a club blasting it. Personally, we don't care what type of music is playing, so long as there are girls on the dance floor. Which is why when we want to dance, we go to Exchange.
Every L.A. girl has been to Exchange at least once. It's a rite of passage for them, and a reason for us to show up on the regular. Set in the old L.A. Stock Exchange (get it), this is one of L.A.'s biggest and most inclusive dance clubs. No, it's not going to win any awards for originality or design, but that's not the point. The girls of Los Angeles show up here in waves. Can we make it any plainer?
At four levels, Exchange is where you go to mingle with some of L.A.'s hottest, wildest single girls. The electronic dance music blasting from the speakers sets the backdrop for a sweaty, sexy night. Both at the club and afterwards. Don't overthink it. Girls are there. You should be too.
The Edison mixes L.A.'s weird and hip sides better than almost anywhere else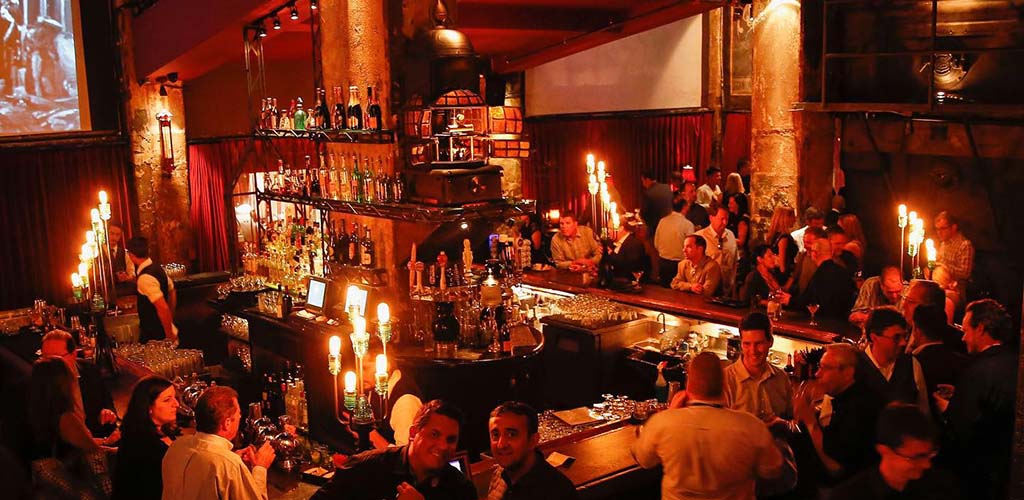 @TheEdison
Los Angeles nightclubs tend to fall into one of two categories: impossibly hip or exhaustingly weird. Every spot wants to stand out and be the most Instagrammed locale in the city. More often than not, it makes for an underwhelming experience. You're immediately struck by the style, but the awe and amusement soon wear off. Then you're just stuck in another overpriced L.A. nightclub.
Built into the sub-basement of the old Higgins Building, The Edison is a welcome reprieve from L.A.'s overhyped night scene. To be clear, The Edison is still a gorgeous nightclub with leather seating set inside a converted industrial space. It has all the stylish, sophisticated touches we've come to expect from a club near Downtown L.A. But it does so in a way that feels authentic and welcoming, not campy and sterile. This is no flash-in-the-pan joint.
We highly recommend The Edison as a date spot, as it will both impress and amuse. You can even bring a girl for dinner and a show: they have regular burlesque and music entertainment. Or just come for the cocktails and meet someone new while immersed in L.A.'s history. We wish more nightclubs in this city offered The Edison's mix of seductive style and genuine sophistication.
Honorable Mention Clubs
You could spend half your life clubbing in this city and still find new hidden treasures. Here are some more late-night options for meeting single girls in Los Angeles:
Espresso Profeta has more than just your caffeine fix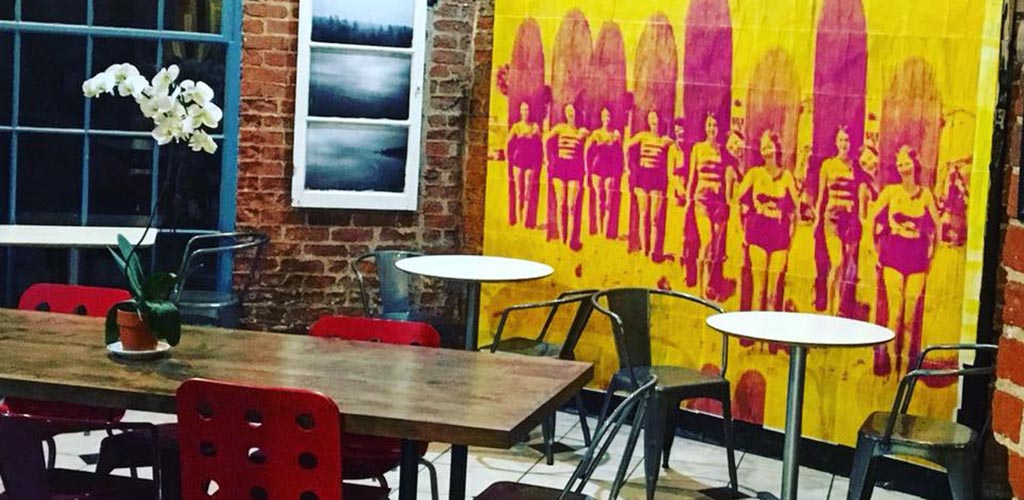 @Espresso-Profeta-119703808079904
We love UCLA girls. How could you not? They're energetic, uninhibited and always up for a good time. Plus, most of them are still on their parents' dime, so they're frequently out and about in the city. One of their favorite ways to blow their cash is by drinking fancy lattes at Espresso Profeta right in Westwood Village.
For over a decade, Espresso Profeta has drawn in UCLA's hottest coeds with fine coffee and ample seating. There's nowhere in the city you'll have a better chance of spotting hot girls in the middle of the day. If you're looking for something to perk you up, Espresso Profeta has just the thing.
eHarmony will help you truly connect with single girls in Los Angeles who want relationships (try it for free)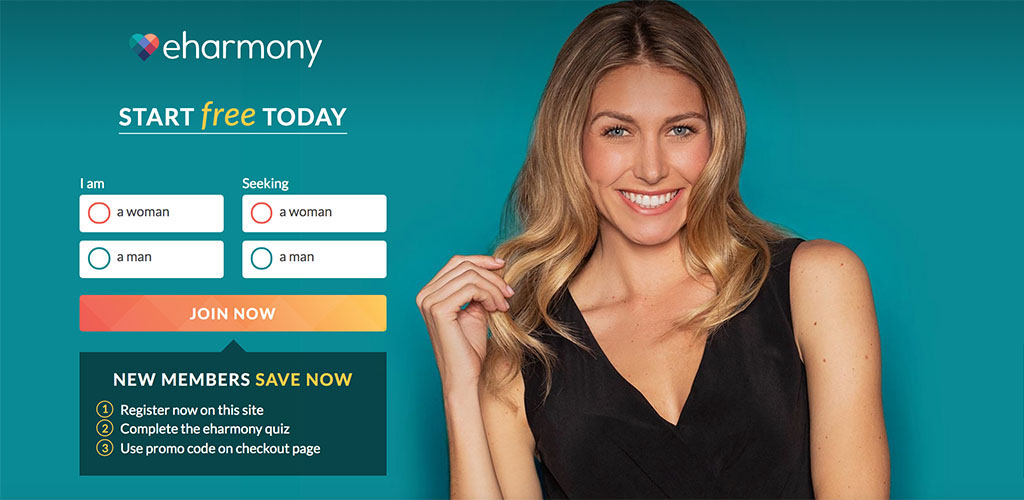 Here's a harsh truth. Even if you found the best place to pick up girls in Los Angeles, it doesn't mean you'll find love. Too many people in L.A. are just looking for the best thing until the next best thing comes along. That can make looking for a lasting, real relationship incredibly frustrating in this city. Don't give up though, there is hope.
You'll find plenty of Los Angeles girls who want something real on eHarmony, North America's best-known dating site. With so many members and an extremely even gender ratio, eHarmony is also a truly premier dating site. In fact, the site creates 15 million matches a day. What that means for you is that you have excellent odds of meeting quality girls.
In case you aren't impressed, let us be clear: these matches are the real deal. eHarmony uses a thorough questionnaire and proprietary algorithm to ensure connections are compatible. They have been perfecting their system for 20 years, building matches through genuine personality traits, not just nice pictures. That means, you really do have things in common with the cute girls you match with.
The results of eHarmony's process speak for themselves. Nearly 70% of all users meet their spouse on the site within a year. And a full 75% of marriages that began with an online meeting start on eHarmony. Take the time to sign up today and you could be meeting the love of your life by this weekend.
Where Los Angeles Girls Aren't Hard to Find
So long as you know where to go, meeting single girls in Los Angeles isn't really that hard. Forget the bars and clubs, here are even more places where you'll run into hot Los Angeles girls.
Gold's Gym is where to find the hottest girls in Downtown L.A.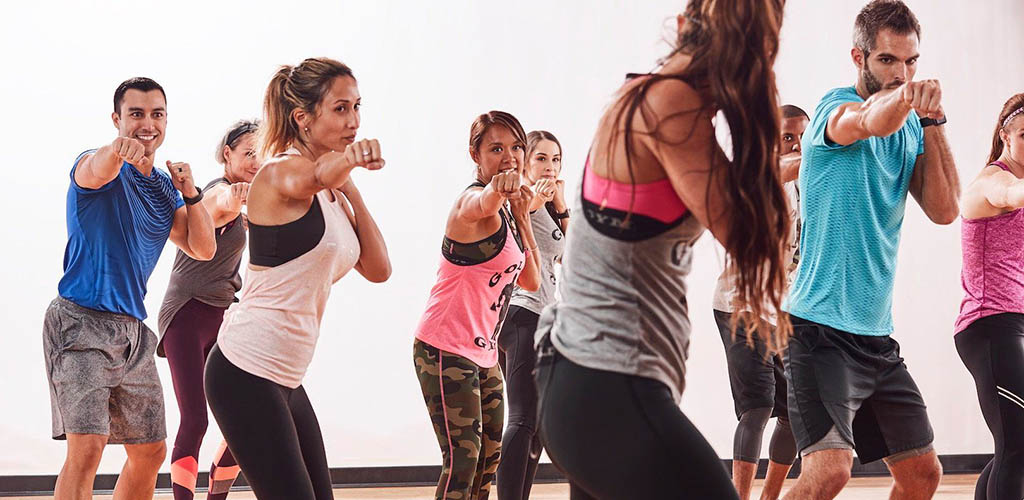 @GoldsGymDowntownLA
If you're single and on the hunt in L.A., you better be hitting up the gym on the regular. In a city where even the gas station attendants look like models, you have to put in the work. On the plus side, one of the best places to pick up girls in Los Angeles is the gym.
Gold's Gym Downtown is one of the largest and most consistently busy gyms in town. You're guaranteed to be surrounded by gorgeous ladies every time you go in. Get fit, get some phone numbers and get lucky. It really can be that simple.
Café Tropical is a Los Angeles coffee house with actual history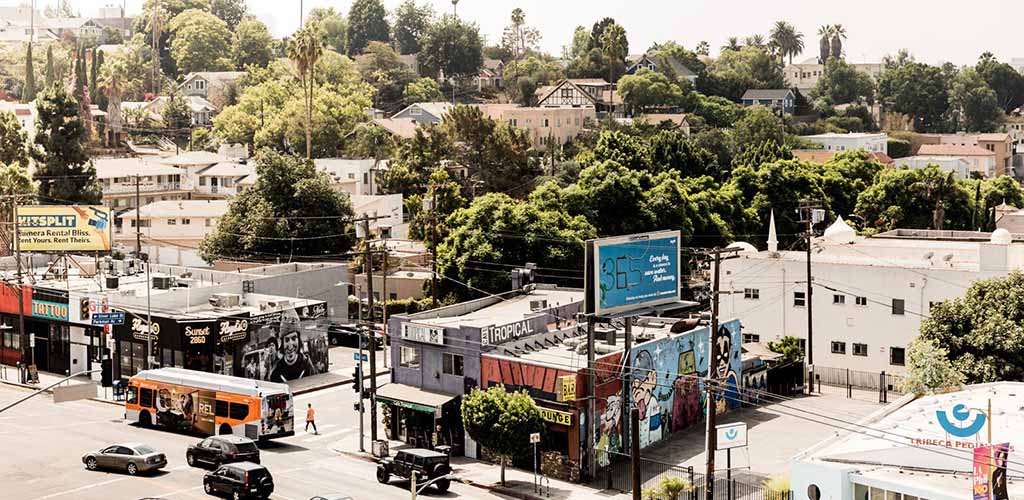 @cafetropicalsilverlake
The classic coffee house is an ideal alternative to a bar, especially for day dating. Unfortunately, this city is infested with personality-less corporate coffee houses that feel like dating in a McDonald's. But no worries, Café Tropical still exists.
Located in Silverlake since the 70s, Café Tropical is an example of how L.A. can still surprise and charm. The Cuban-themed café is a quaint, unpretentious oasis in a city that is rarely either. Recommend it to a girl you've met on a dating app and you'll stand out from the unoriginal bros. Or just come down and people watch with a cup of delicious espresso until you meet someone new.
Tinder is how very attractive dudes meet sexy Los Angeles girls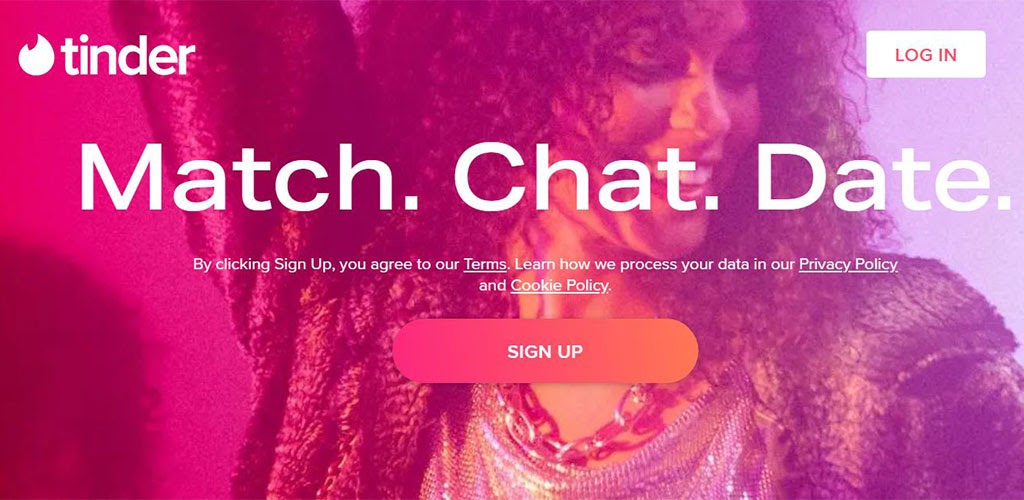 When Tinder first came out nearly a decade ago, it seemed like it was going to be a game-changer. It was this incredibly direct – even fun – way to find how many hot single girls were around. It didn't take long to realize that it was just a high-tech way of being overlooked for better looking guys.
Tinder is an app for sexy L.A. girls to meet equally hot L.A. dudes. It really is that simple. If you're in the top 10% of looks, you'll never find a more reliable app for quick and easy sex. But if you put some extra effort into your photos and crafting a great Tinder bio, you can still find hot girls!
BeachLife Festival is the chill alternative to that other festival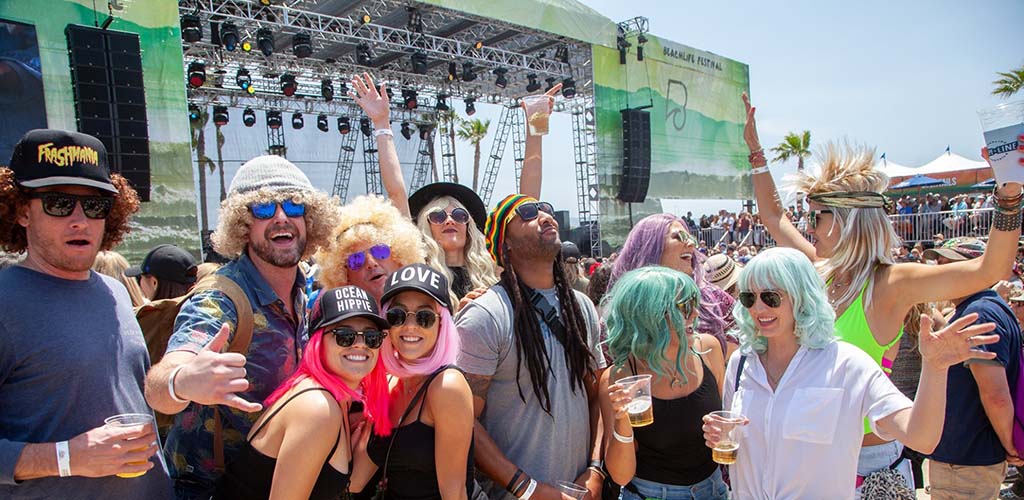 @BeachLifeFest
If you're anything like us, you're just a bit burnt out on Coachella. Sure, it's reliably packed with sexy chicks from around the world, but the heat and prices are just too much. And besides, you don't need to go all the way to the desert to meet hot Los Angeles girls. Just head to the beach.
BeachLife Festival at Redondo Beach only started in 2019, but it made a great first impression. Like any gathering in the L.A. area, it's overrun with gorgeous babes. But unlike a weekend in Indio, you won't waste days hitting on girls who only care about Instagram likes. This year, enjoy the tunes and the girls, and avoid the heatstroke.