Texas may be huge and full of people. But meeting single Texas cougars can still take a little creativity if you don't have a lot of experience.
These are more mature women who know what they want in life. They're professional and passionate, and they don't hold back. On top of this, they're likely to know all about fun places to eat at. Snag one of these older ladies, and you can look forward to at least one date involving live dancing or sports bars.
All in all, Texas cougars are fun, so there's a lot in store for you! However, you still have to do the hard work of finding them in the first place. You might already be thinking of hanging out at yoga studios like Balance Yoga or even The Galleria for high-end shopping.
We're going to make your cougar hunt easier by removing all the guesswork. Given the sheer size of Texas, you'd want to be as efficient as possible! No bars and restaurants with young ladies or college students, please.
Check out our list of proven spots and cougar bars where cougars in Texas are regularly on the prowl. More than pointing you to a vague area like Downtown Austin, we've come up with specific places where a Texas cougar will be waiting for you.
Got an interesting experience? Let us know all about it in the comments section!
Where We Meet Cougars in Texas
Try out these spots to meet some sexy single older women: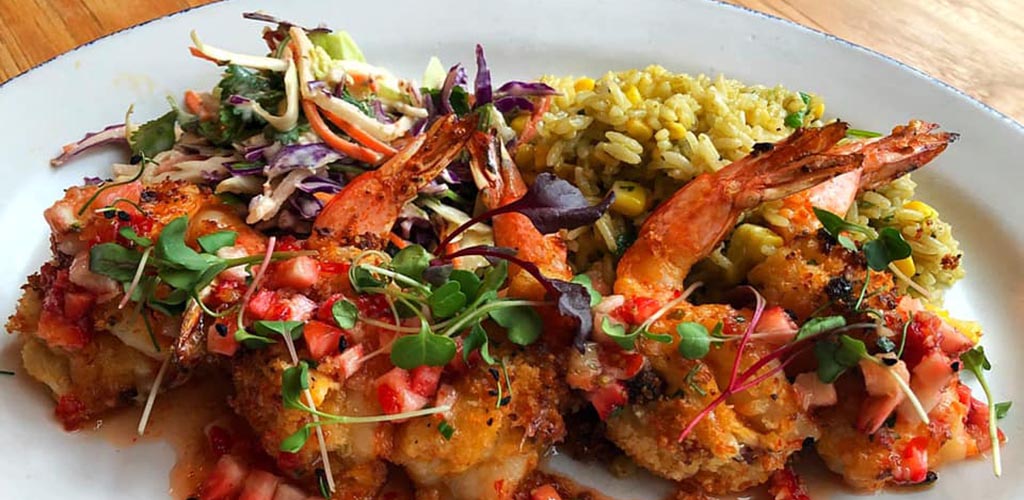 @JackAllensKitchen
If you want to enjoy excellent food while in the company of a Texas cougar, Jack Allen's in Austin will give you a satisfying evening. This popular restaurant is known for its Southern cuisine, with ingredients supplied by local farms. The dining scene at Austin can be pricey. Surprisingly, even though Jack Allen's looks upscale, prices remain very affordable.
Described by many as the coolest bar in Austin, it's conveniently located next to the river. The patio at the back can be very romantic because of the view! Inside, it gets loud and crowded during peak hours in the evening. There's a variety of seats for you to choose from, including booths and small standalone tables.
For striking up a conversation with a cougar, the best spot would be at the bar. Don't hesitate to order any of their amazing margaritas and cocktails. You can't go wrong with the food either because practically everything is good!
To make it even sweeter, you can still catch an enchanting view of the river outside through the restaurant's huge windows. With the environment just right, a cougar can fall for you more easily.
If you're tired of apps that don't lead to the bedroom, use AFF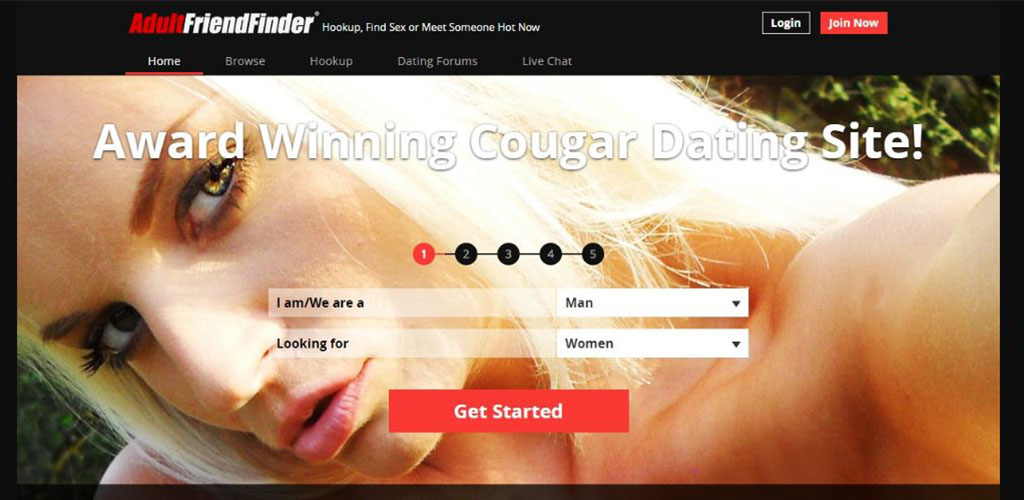 What good are a hundred matches a day when you can't get a single cougar into bed? When you use a general app, you'll usually end up meeting women whose expectations don't align with yours. So while you may be browsing for a hot older woman to sleep with, these ladies want a boyfriend.
To make your search for fun easier, try AFF. Of all the sites out there, we found ourselves reaching for AFF the most when we just want to get laid. That's because all the users on the site want the exact same thing.
So what odds do you actually have of meeting a cougar in Texas on AFF? From our experience, it's pretty good. Most AFF users are at least in their mid-30s. On top of that, Texas is such a huge state that there's no way a huge chunk of users are from here.
No need to go out to all the hottest bars to find your next cougar lover. Hit them up on AFF and you could soon be getting down and dirty!
Try AFF For Free!
If you actually want to meet single cougars who are more interested in fun in the bedroom than a long-term relationship you need to
check out AFF's free trial with this link
. We've spent many months testing out 100+ different sites and apps to meet cougars and AFF has consistently been the easiest way for most men.
Whisler's serves Mezcal cocktails and more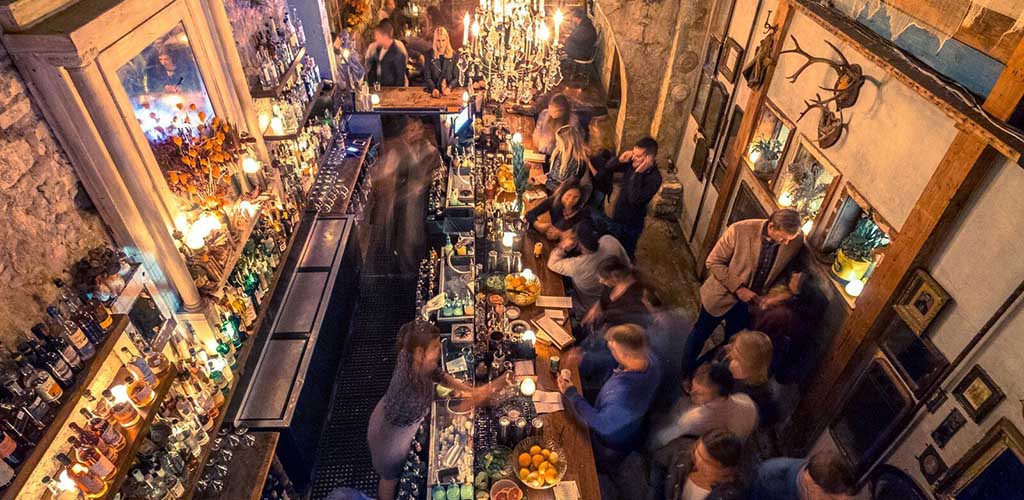 whislersatx.com
Whisler's is one of the best cocktail bars in Texas. The crowd here is a great mix, ranging from cougars coming home from work to bartenders and neighborhood locals. When you're deciding on the best place to find cougars to date and want a cougar who can go drink for drink with you this is a solid option.
Although it's fairly new, Whisler's has already established itself as a go-to in Austin when it comes to cocktails. It's divided into two floors, and upstairs is a full-fledged Mezcal bar. Served in the traditional style, their mezcal includes Mexicano, Tepextate and other fascinating varietals. The cocktails are also top-notch!
Make the most out of their drinks and come during happy hour at 4 to 7 p.m. on weekdays and noon to 4 p.m. on Saturdays. Cougars are already on the prowl then. It's also perfect for having some quiet time together before the place fills up.
They also have a Thai food truck available to complement the drinks. Try venturing out into the patio where live music plays during the evening. On the other hand, you can also simply stay inside as you sip drinks with your cougar.
Your perfect match could be on eHarmony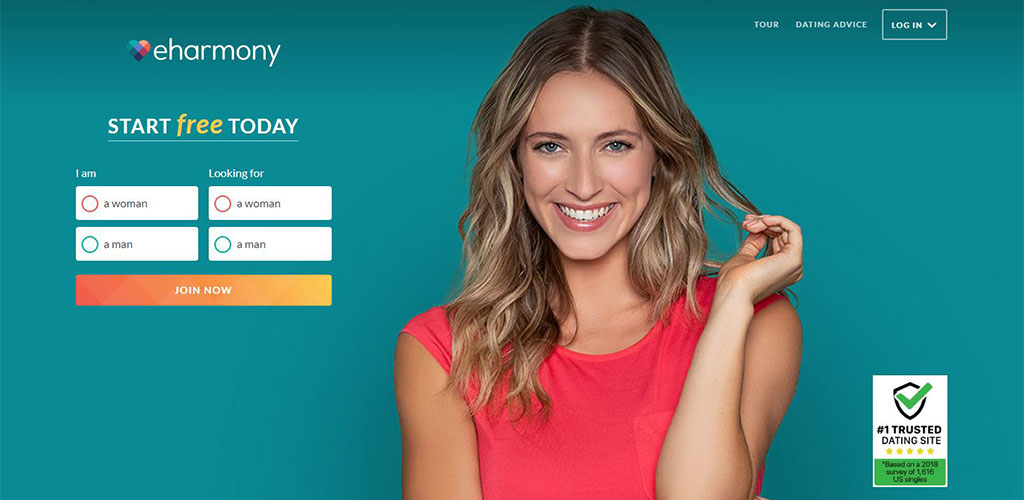 In a state as big as Texas, you can't possibly meet every single cougar who's your type, much less take them out on a date. These ladies can be extremely elusive, especially those who have demanding careers and a bustling social life. So instead of hoping that a hot, single cougar will walk into your favorite bar, go online to talk to them instead.
If there's one truly effective site that we've tried and tested over the years, it's eHarmony. We've tried our fair share of cougar dating sites and eHarmony always comes out on top. What we enjoyed the most about the site is its advanced filtering system. You can state all the things you're looking for in a potential girlfriend and the site does all the work for you.
Once you register, eHarmony will ask you to answer a thorough questionnaire. It can take quite some time to finish, but trust us when we say that answering this is easier than going on a bunch of dates with women you won't click with. After a day, you'll have a handful of matches that you can get to know better. And you can bet that a lot of these are cougars in Texas.
No other site compares to eHarmony when it comes to matching you up with someone you're actually compatible with. So if you want to meet your future girlfriend (or wife) the easy way, eHarmony is the way to go. It sure worked for us!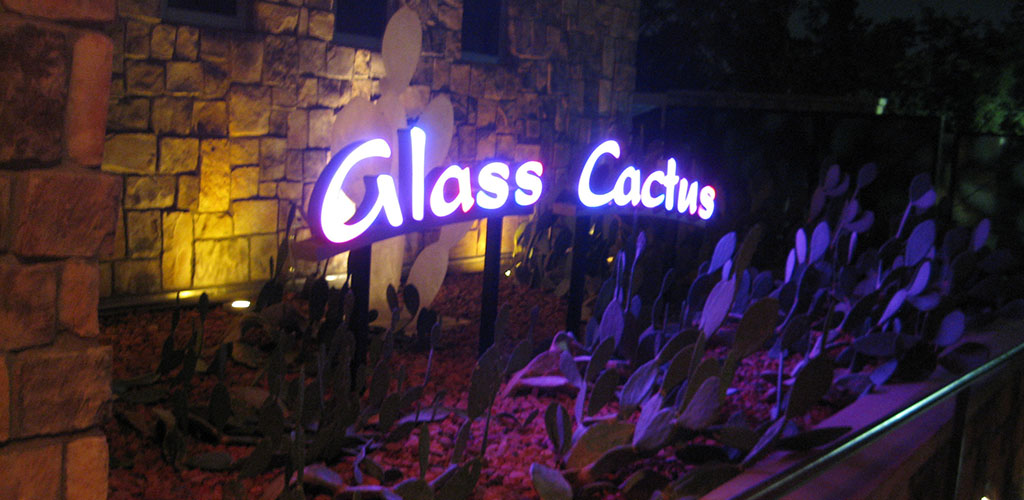 dallasobserver.com
Glass Cactus Nightclub in San Antonio is where cougars in the area get wild and let loose! Chalking up to around 39,000 square feet, it has a huge dance floor where everyone can groove the night away. The highlight here would definitely be the awesome music and lively dancing. We wouldn't be surprised if you end up grinding with a cougar several times during the night!
As a bonus, it's inside the fab Gaylord Texan Resort, which is 30 mins away from Dallas. As if that wasn't glamorous enough, it's right along Lake Grapevine. The nightclub takes advantage of this by having a two-tier deck where you can mingle with gorgeous older women amidst a beautiful view.
The live music is outstanding, featuring both popular artists and up-and-coming bands. In between bands, a DJ steps in with top 40s. Because most of the patrons here are older, they really know how to light up the floor. Break out your best moves and prepare to party!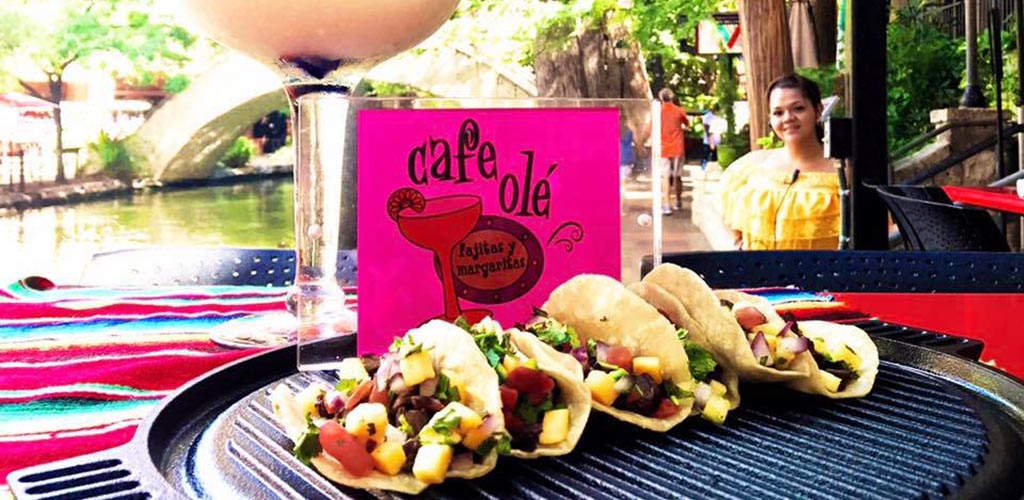 @TheSanAntonioRiverWalkOfficial
The San Antonio River Walk is one of the most well-known travel destinations in the state of Texas. It offers a significant number of restaurants, bars, and upscale shopping. Many single, older women choose to visit this area because of the stunning views on the water as well as the affluent lifestyle that is available here.
Whether you go into one of the bars, bump into a woman at one of the shops, or anywhere else, it provides you with the opportunity to meet a beautiful woman organically. There are a lot of great places to meet San Antonio cougars and this is a great start.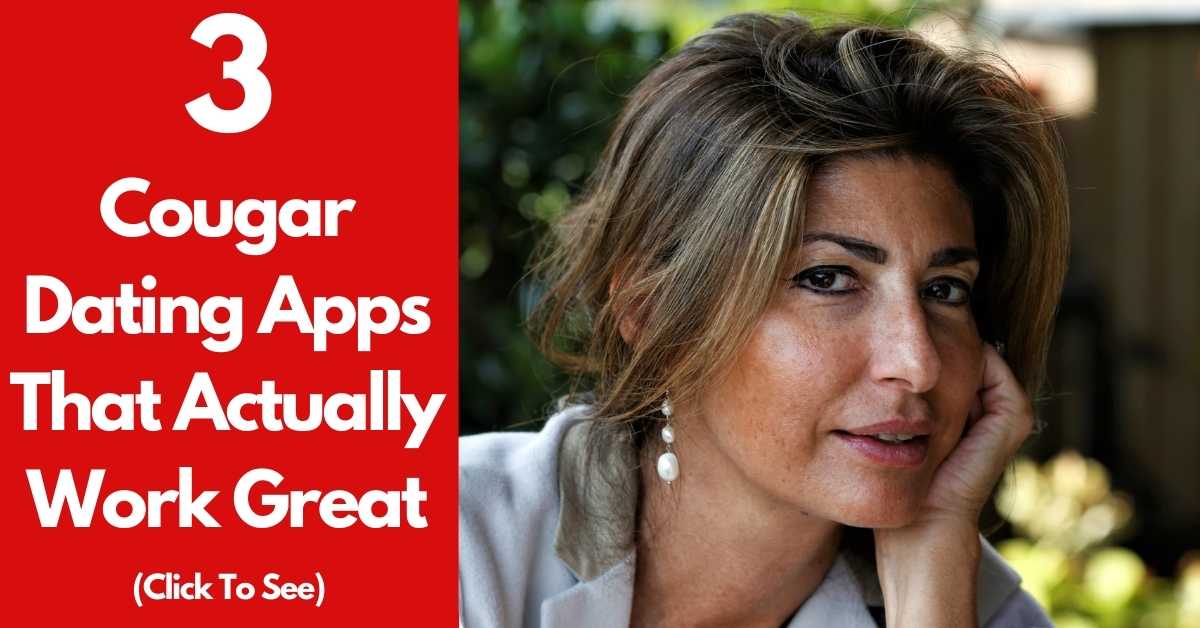 Whole Foods has a lot of health-conscious cougars in Texas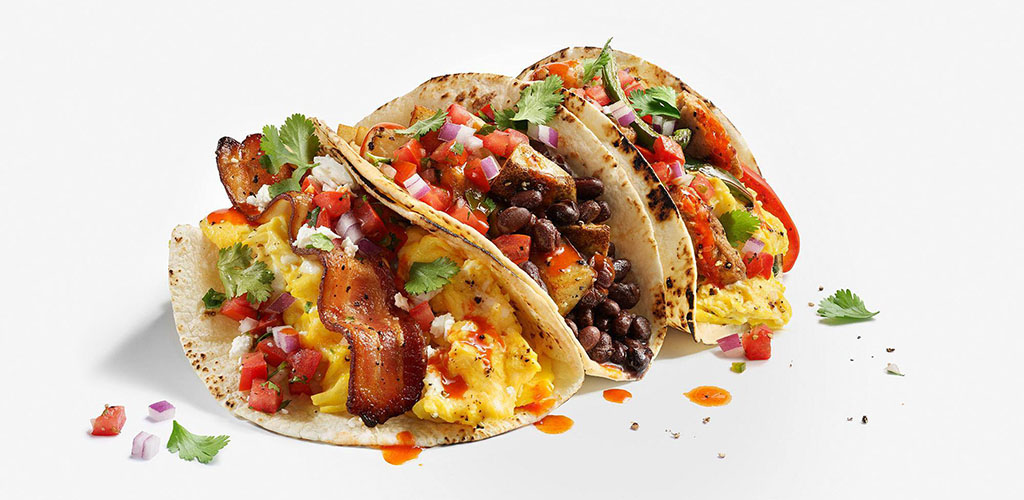 @wholefoodsmarket
Whole Foods is an upscale grocery store that's all over the state of Texas. This includes locations in San Antonio, Sugar Land, Plano, Katy, Houston, Austin, Addison and beyond. The store has a hot food bar, a full bakery, food in bulk containers and more. So you're sure to meet a bunch of people here.
If you find a mature woman shopping through this store, you can make two assumptions. She loves food, and she understands the importance of high-quality organic ingredients.
Maybe the two of you will meet up while exploring bunches of broccolini. Maybe you'll see her while waiting for her to finish making her own peanut butter. Once you find the right "in," you might be able to generate enough conversation to make the first date.
Apps Dating Coaches Actually Recommend To Meet Cougars in Texas
Older women enjoy dating, especially when they're able to meet more younger men from the comforts of their homes. That's why they often use dating apps to find potential dates. If you're not using at least one of the dating apps below, you're missing out!
US states -
Site
Our Experience
Our Rating
Free Trial Link

Best Hookup Site Cougars

Experience Highlights

The best way to meet cougars for hookups by far
Best results for regular guys
Over 60 million active members
Not good for long-term relationships

9

Try AFF For Free

Best For Relationships

Experience Highlights

Easily the best option for long-term relationships
75% of all online marriages start here
70% of users meet their spouse within a year
In-depth signup and matching process

9

Try eHarmony

2nd Best For Hookups

Experience Highlights

2nd best option to find hookups
Attracts an older crowd than most hookup apps
Pretty popular
Great free trial

8

Try Passion
Savor handcrafted cocktails at The Library inside Warwick Melrose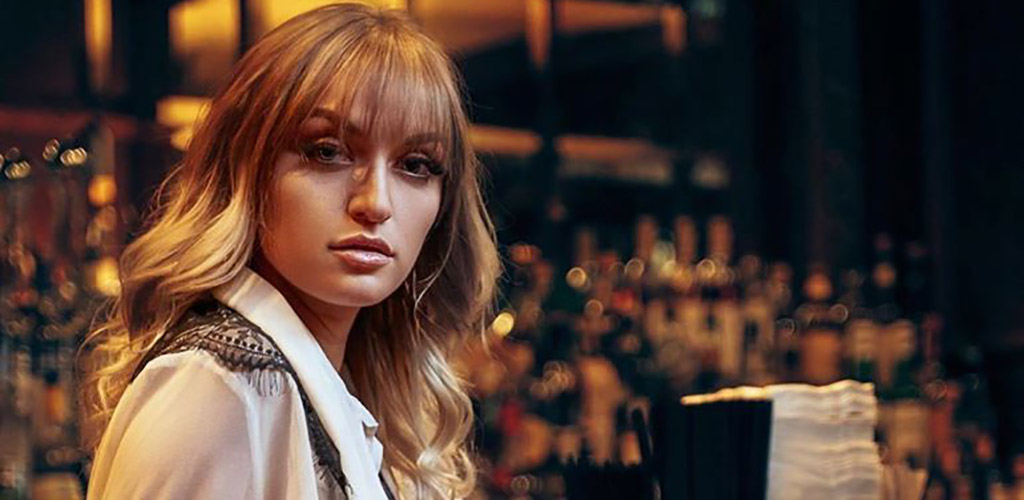 @warwickdallas
When you're in Dallas, you might find yourself staying at the Warwick Melrose, an upscale restaurant on Oak Lawn Avenue. This means you owe it to yourself to visit The Library, a lounge and piano bar that is known for being "old school." The hotel is historic, and many singles and couples alike choose to visit here because of the incredible ambiance.
This is the place where you can find classic cocktails as well as a creative American menu. It could lead to meeting a woman over cocktails and then offering to grab a table where the two of you can enjoy a delicious and intimate dinner surrounded by mahogany wood bookshelves and leather-bound books. This is definitely one of the best places and cougar bars in Dallas to meet a cougar and we have tried a bunch of them.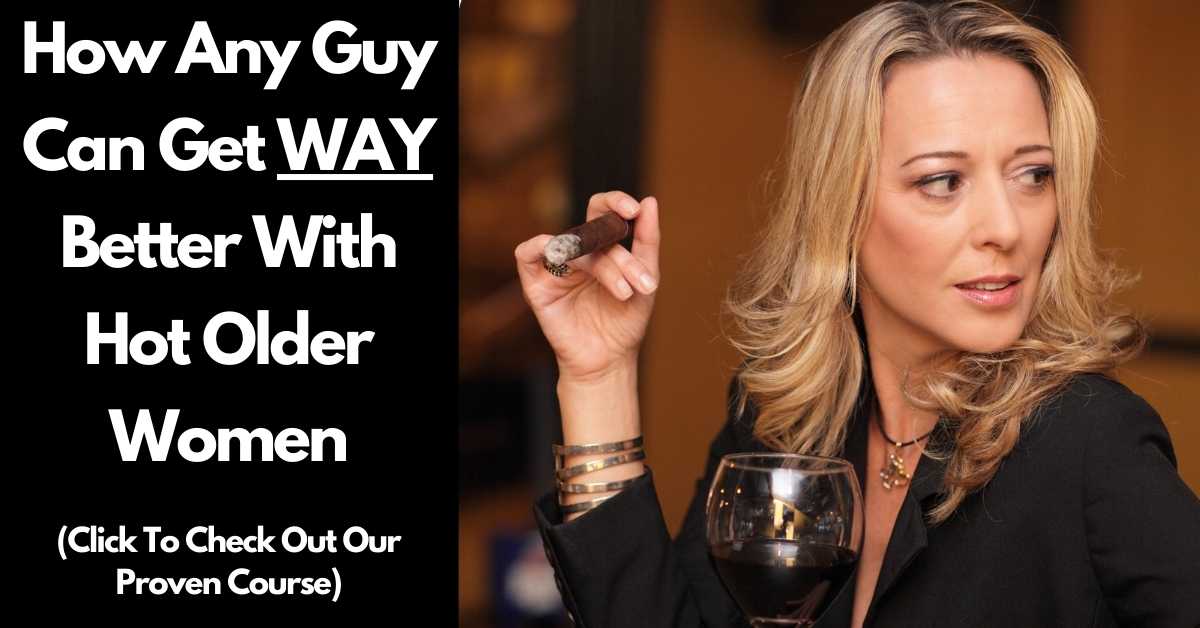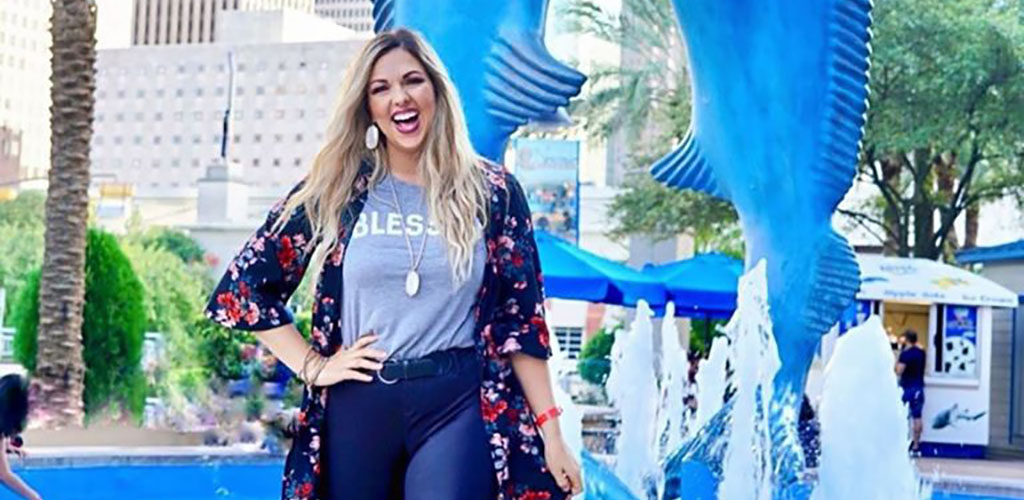 @DowntownAquariumHouston
There's something extremely calming about the aquarium. When you're in Houston, you might want to visit the Downtown Aquarium as a way of meeting cougars in Houston. You might find her outside the shark tank or learning about the various marine ecosystems. Lots of older women prefer learning experiences over crowded bars, after all.
An added benefit to meeting someone at the Downtown Aquarium is that there are a large number of bars and restaurants within walking distance. Once you hit it off with a cougar, it's easy to invite her to accompany you to one of the neighboring establishments.
Norwood Estate Dog Park in Austin is a great spot for cougars in Texas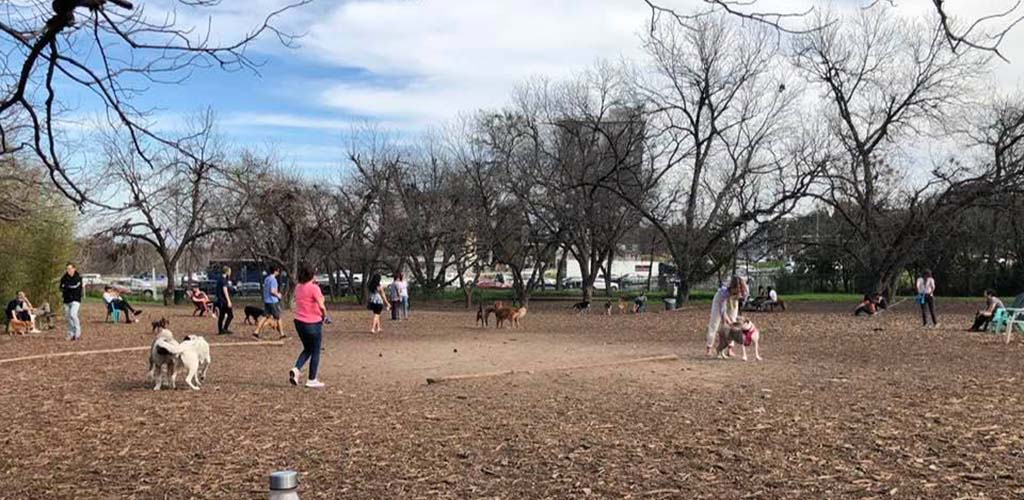 @Norwood-Estate-Dog-Park
If you're a dog person, visit the Norwood Estate Dog Park in Austin to meet cougars in Texas who are fellow dog lovers. This is one of the top dog parks in the state. While the busiest times are from 3 until 6 p.m., you could try your luck at any time during the morning, afternoon or evening.
Dogs get to play and you might want to bring a frisbee as a way of making sure your dog runs in the direction of the woman who catches your eye. This will make it easier to break into a natural conversation.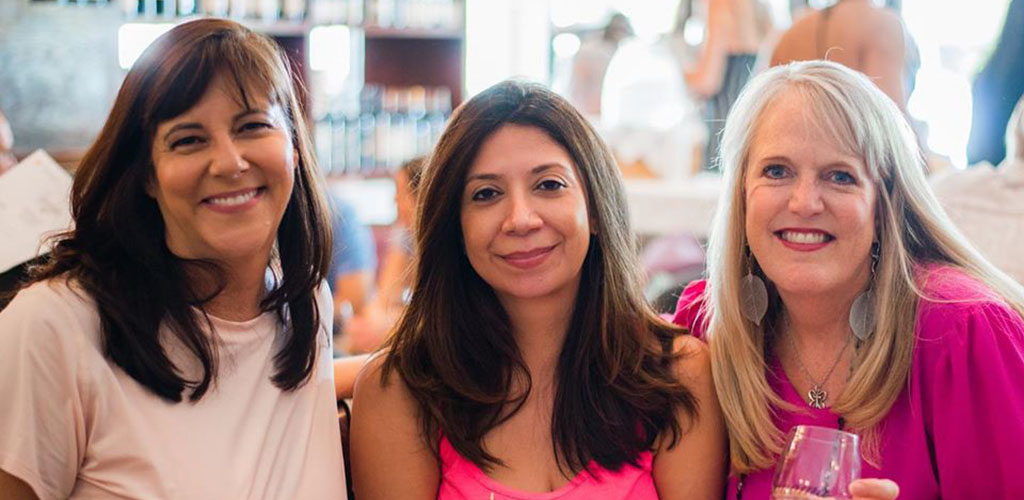 @sonomaintheheights
In Houston, there is the Sonoma Wine Bar & Restaurant. It's located in the Heights and is great for enjoying distinctive wines and various foods to match. Beer and wine flights are found throughout. They also have a Sunday Brunch that attracts women in droves.
When you're searching for Texas cougars, wine and brunch are two great pulls. And the Sonoma Wine Bar has them both. It's highly reviewed throughout the area and makes it easy for you to start a conversation because liquid courage is provided at the bar.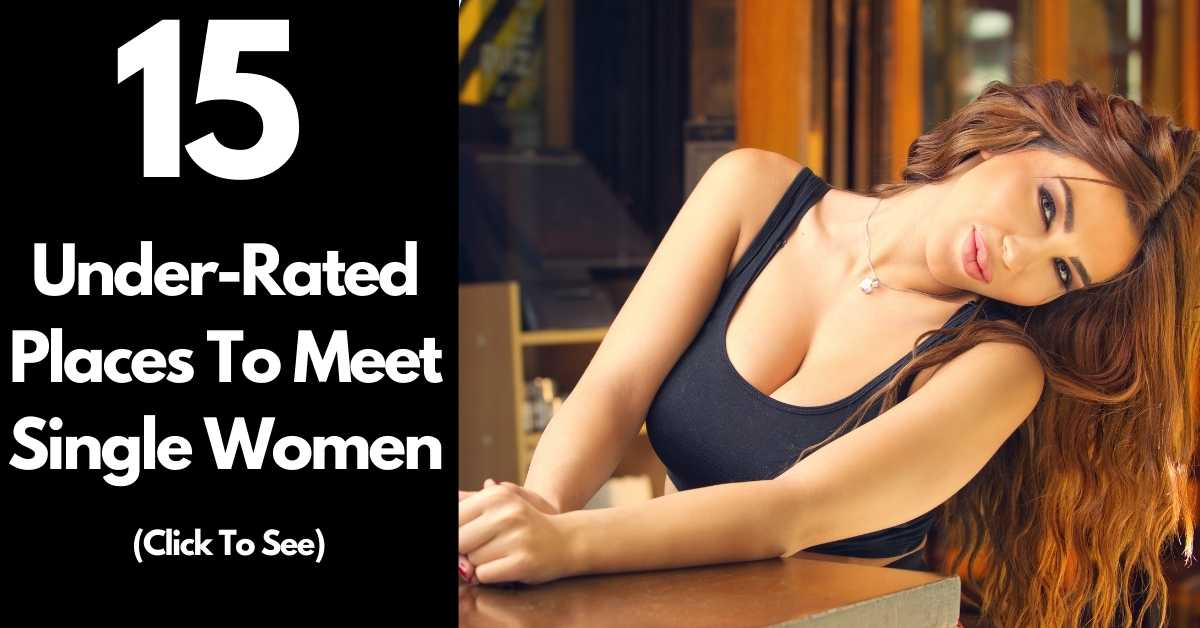 Have a chill night with Texas cougars at Johnny's Gold Brick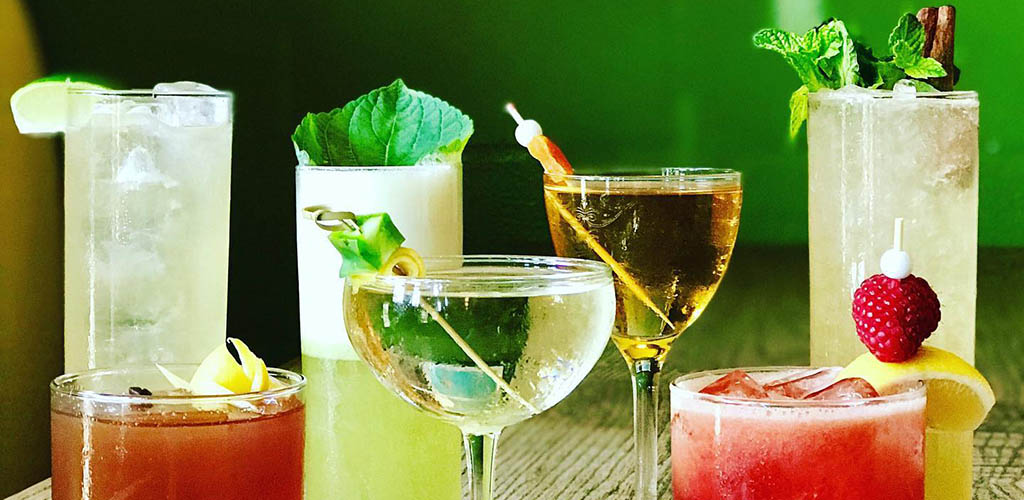 @JohnnysGB
Johnny's Gold Brick is a cocktail bar in the Greater Heights of Houston. On Yale Street, you can enjoy a cozy bar with a large number of crafted cocktails. It's affordable, and the atmosphere allows you to spend a large amount of time there.
This is a bar that's popular among the more mature crowd. So you will easily find cougars in Texas here. Take a seat at the bar next to the hottest woman there. Offer to buy her a drink and see where the conversation takes you.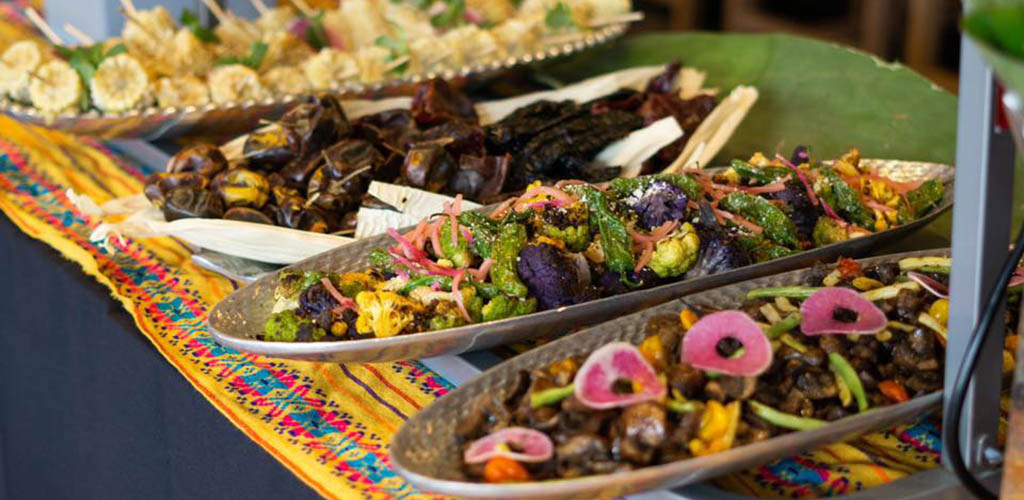 @XochiHou
If you're in the market for professional Texas cougars, it might be worthwhile to position yourself inside of the Marriott Marquis Houston on various occasions throughout the year. A number of executive women visit the hotel frequently for executive luncheons, leadership workshops, and more. This way, you already know at least a little something about the woman you "happen to bump into" while inside the hotel.
Rather than wandering around the lobby, you could choose to sit inside the Cueva Wine Bar or even visit Xochi by acclaimed Chef Hugo Ortega. This will make it easier to meet someone and offer to buy her a drink in order to get to know her a little better.
Texas Wine Trail for wine galore and cultured cougars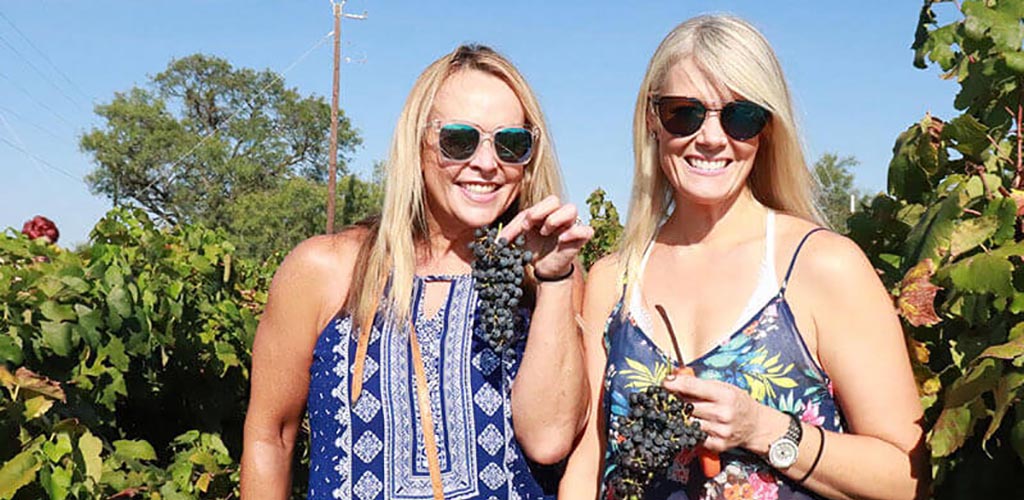 @TexasHillCountryWineries
The Texas Wine Trail goes from Austin to Fredericksburg and includes a total of 51 wineries. Whether you choose to go to one or two of the wineries or make your way through all of them, you'll run into some Texas cougars.
This will allow you to meet women in an open setting and perhaps talk about some of your favorite grape varietals. It's a great way to have an ice breaker, and you will know that you two have at least one thing in common when you can talk over a glass of wine.
Various festivals are held throughout the year at the wineries as well. This gives you the opportunity to have fun and potentially run into more women because many of the events are attended by hundreds, if not thousands.
For more guides to meeting single cougars check these out: