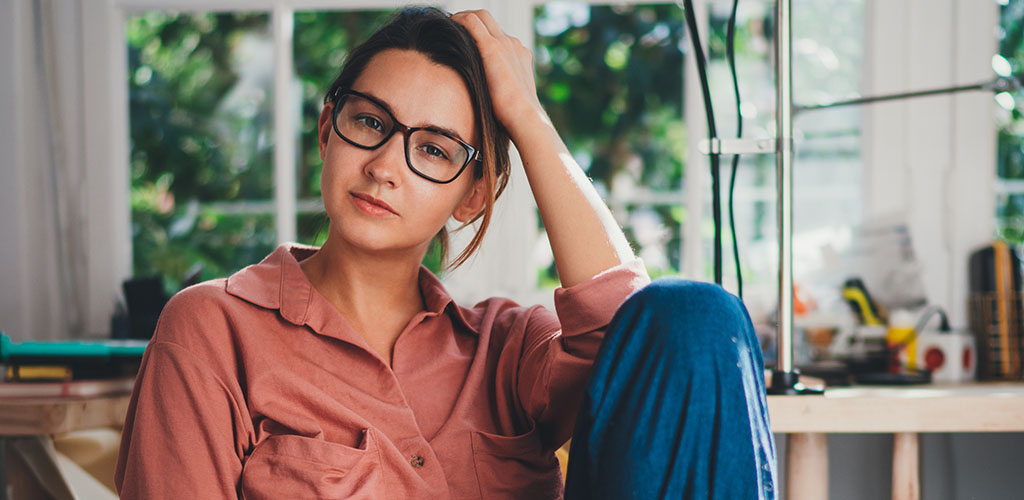 Calgary is the largest city in Canada with more working-age males than females. And with 155,750 single guys residing here compared to only 141,630 single Calgary girls, finding female companionship in this city of nearly 1.4 million may seem difficult.
Luckily, we're here to give you the lowdown on how you can meet single girls without breaking a sweat. That's right, we've done all of the work for you and put together a comprehensive guide on all of the best spots for meeting hot girls. From Edgemont to Signal Hill, we've checked out the entire city in our search for the best places to pick up girls in Calgary.
Whether you're searching for partiers in the 17th (17th Ave. SW) or you're looking for a girl to call your own at the University of Calgary campus, you're sure to find this guide a big help on your search. Ready to get going? Then read on to learn all about the best places to pick up girls in Calgary.
Great Places to Meet Single Calgary Girls
If single girls seem scarce in the city, you can fix that with a simple change of scenery. Thanks to this article, you'll know exactly where to look to meet Calgary girls.
The best bars in Calgary are always full of sexy single girls
Calgary is a city that knows how to party. So it stands to reason that some of this country's best  singles bars are located right here. Here are some you shouldn't miss: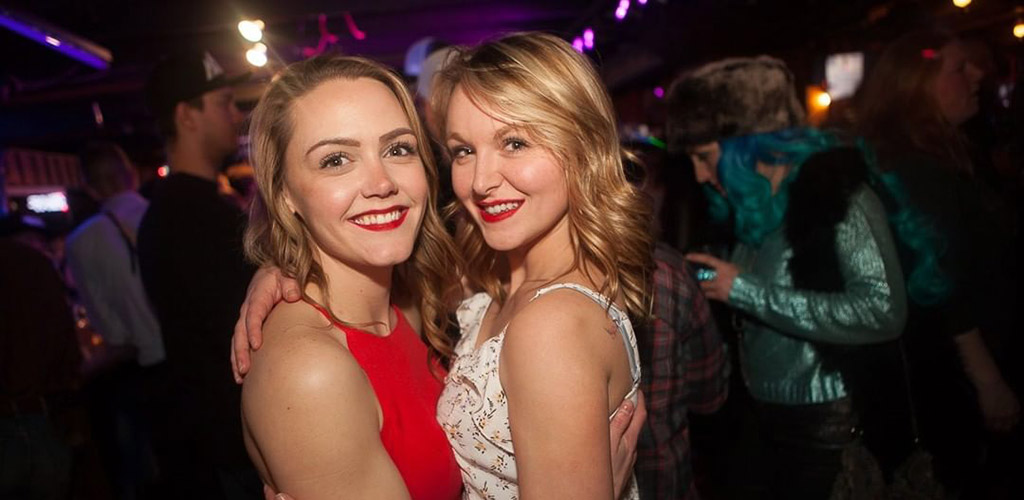 @ranchmanscalgary
Ranchman's is a Calgary nightlife icon and has been the favorite Stampede hot spot for nearly five decades. This is the place to go if you like live country music. In fact, the likes of Keith Urban, Kenny Chesney, Toby Keith and Paul Brandt have all rocked the Ranchman's stage.
Even when there's not a live band playing, Ranchman's is a big draw for single girls looking to dance, drink, party or do all three. The action starts on Friday with free line dancing lessons at 7 p.m. The evening gets rowdier from there as cowboys and cowgirls drink, try their luck on the mechanical bull and dance. The upbeat and friendly vibe makes Ranchman's an easy place to get to know new people, so head on over and meet some Calgary girls.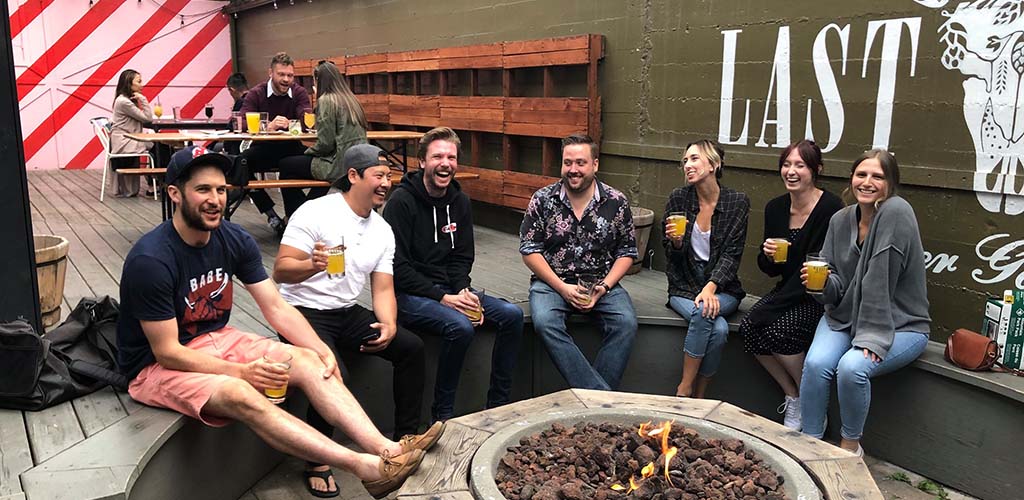 @lastbestbrew
If you're looking for a laid-back bar for meeting Calgary girls, this relaxed brewpub and beer garden will fit the bill. Famous for its in-house beers and delicious food, Last Best Brewing & Distilling has a lot of seating both inside and out, making it an ideal place to meet girls no matter what the weather.
Open until 2 a.m. on Fridays and Saturdays, you can always find lots of single ladies here. Whether they're enjoying beer and a bite with friends on a Saturday afternoon or heading there for a night on the town, you can't go wrong with Last Best. The brews are always flowing and the music pumping. So expect a laid back party atmosphere and a lot of girls here after 10 p.m.
Honorable Mention Bars
These are only two great pickup bars in Cowtown, however. Here are three more you won't want to miss: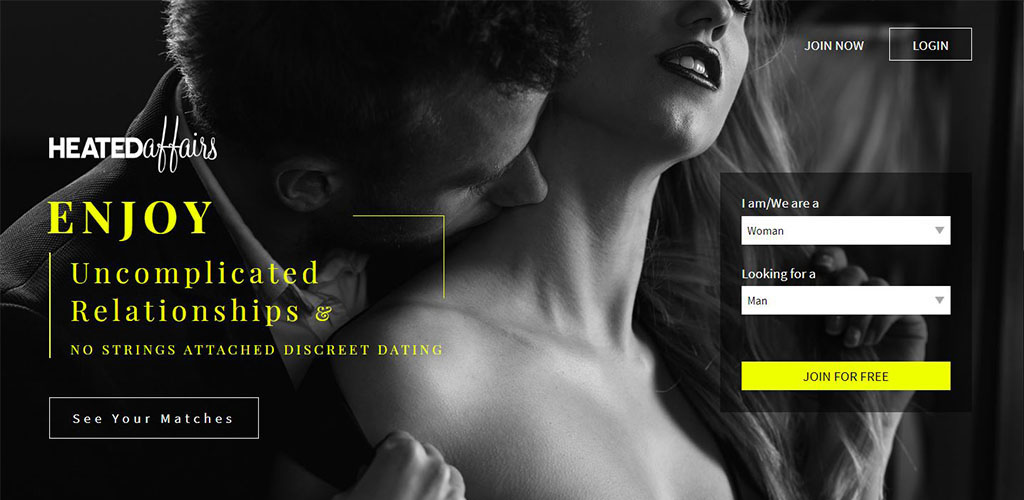 When a girl just wants to hop into bed without all of the fuss and bother of going out on a date, she turns to Adult FriendFinder. Known as the easiest way of finding casual flings in Canada, AFF has a large user base of more than 90 million people. And a good share of those users are right here in Calgary. Popular with girls 21 and over, AFF is the place where we always find some action without the constraints of a relationship.
Unlike Tinder, Adult FriendFinder users aren't as concerned about looks. That's because we've found that the girls using AFF place more value on finding partners with the same sexual appetites than on having six-pack abs. We're not saying looks don't matter at all. You should still try to look your best. But you don't have to be a Liam Hemsworth doppelganger to get some action.
AFF also takes your user experience seriously. You can easily search for girls based on distance, sexual preference and even cup size. All that and more make AFF our favourite site for finding casual romps. It's free to sign up, so why not give it a go?
Try Adult FriendFinder For Free!
If you haven't had much luck meeting girls who are just looking to hook up you really need to
check out Adult FriendFinder's free trial
ASAP. When it comes to a site that actually delivers and helps guys meet girls just looking to fool around, we haven't found anything else better (even after trying out 100+ of them). Check them out for free!
The hottest girls in Calgary are always at our favorite clubs
There's no better place to party in this province than Calgary. You'll always find a ton of sexy ladies ready to party at the most popular Calgary clubs. Here are the clubs we recommend:
Habitat Living Sound is the best place to pick up girls in Calgary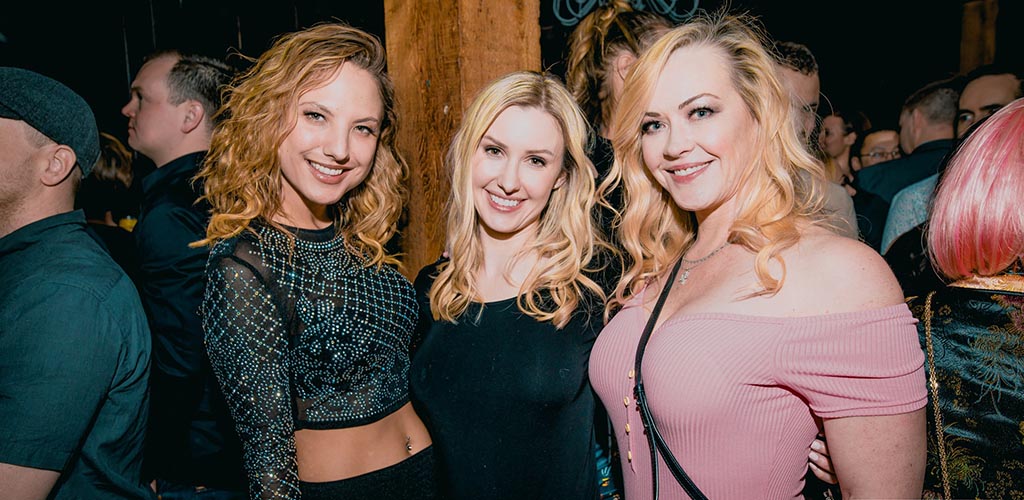 @habitatlivingsoundYYC
What Habitat Living Sound lacks in venue size, it makes up in the quality of its music and sound. You'll always see a lot of single girls tearing it up on the dance floor. There's always an amazing drink special on and the vibe is laid back and friendly. Great music, good drinks and pretty girls always add up to a good time!
Open from 9 p.m to 2 a.m. Wednesday through Saturday, the weekends are the best time to meet girls. Be sure to arrive no later than 10 p.m. if you want to avoid a lineup!
Get your groove on with sexy Calgary girls at The HiFi Club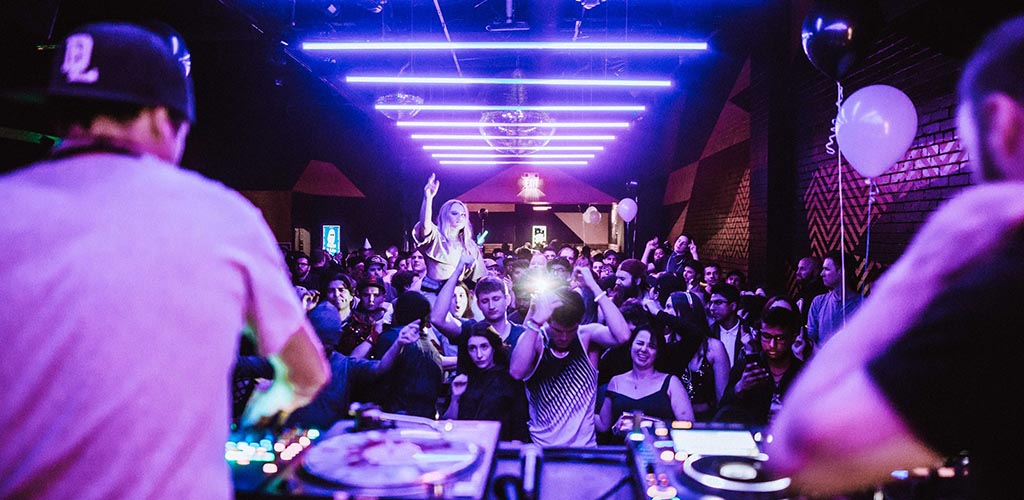 @hificlub
This is the best place in the city to hear live music — or to let loose on the dance floor. The HiFi Club in the city's Beltline district hosts a tonne of well-known artists and popular local acts that draw in a lot of single gals. Known for its chill vibe and reasonably priced drinks, there are always a lot of ladies on the dance floor. Like we said, this is a friendly place, just make sure you don't start grinding on girls or pulling any similar stunts because the security doesn't tolerate nonsense or disrespect toward ladies.
Open until 2 a.m., Friday and Saturday nights are the best time to hit this club. It's a good idea to arrive by 10 p.m. unless you want to chat up some cuties while standing in line.
Honorable Mention Clubs
Branch out and try some of these other Calgary clubs:
Get your caffeine fix and meet some cuties at Analog Coffee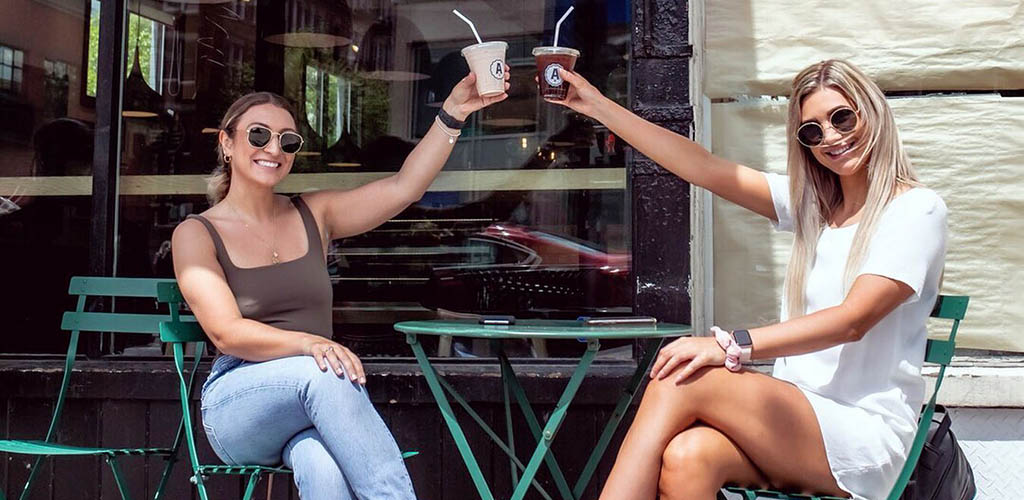 @Analogcoffeeyyc
This trendy coffee shop has a youthful vibe that attracts a young clientele.  From its eclectic decor to its commitment to single-origin coffee, this cafe's ambience attracts a lot of single girls. Known for its lattes, cappuccinos and espressos, this shop serves a variety of drinks and from-scratch baked good and sandwiches. You'll also find girls hanging out with friends or working on their laptops here, making it an excellent place to meet some new singles.
There are several Analog locations in the city, but we've found the 17th Avenue and Farmer's Market cafes to be the best places to meet girls. That's because of the sheer volume of foot traffic in those areas.
eHarmony is great for finding single girls in Calgary looking for love (check out their trial)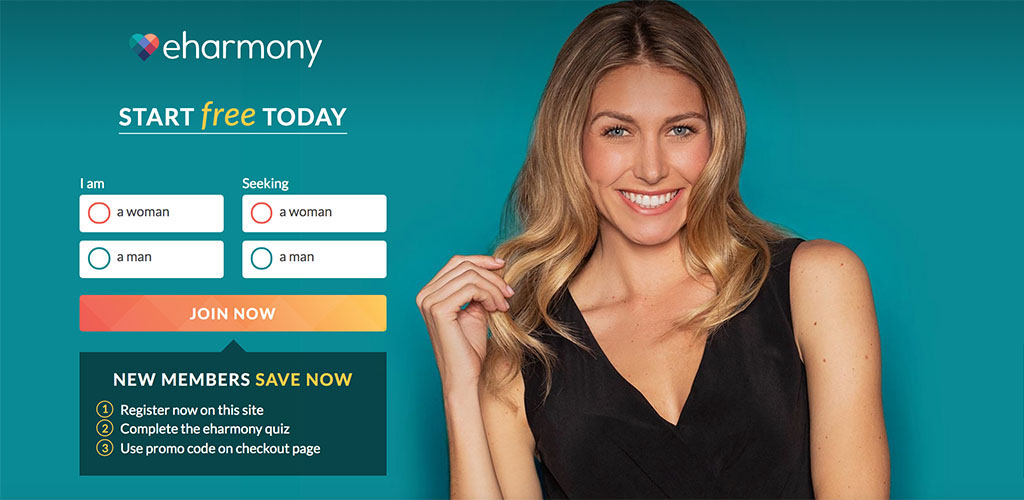 If you're looking for a girl to call your own, then eHarmony is just the app to help you find her. With its large Canadian membership, it's extremely popular in all of the country's big cities, especially Calgary. Given its record of success, we'd say it's a solid investment in your love life.
eHarmony's Compatibility Matching System, an algorithm that has produced more marriages than any other dating site around, has a lot of successes under its belt. The system finds matches for you based on your questionnaire answers when you first signed up. These answers allow the app to match you with girls who share your values, hobbies and more. This has led us to less awkward first dates with girls we have nothing in common with!
If you're ready to settle down with a steady girlfriend, then eHarmony is worth your time and money.
More of the Best Places to Pick Up Girls in Calgary
You may not always want to hit the clubs to meet girls. If you're in the mood for some lower-key meetings, here are some places you're sure to run into Calgary's hottest girls.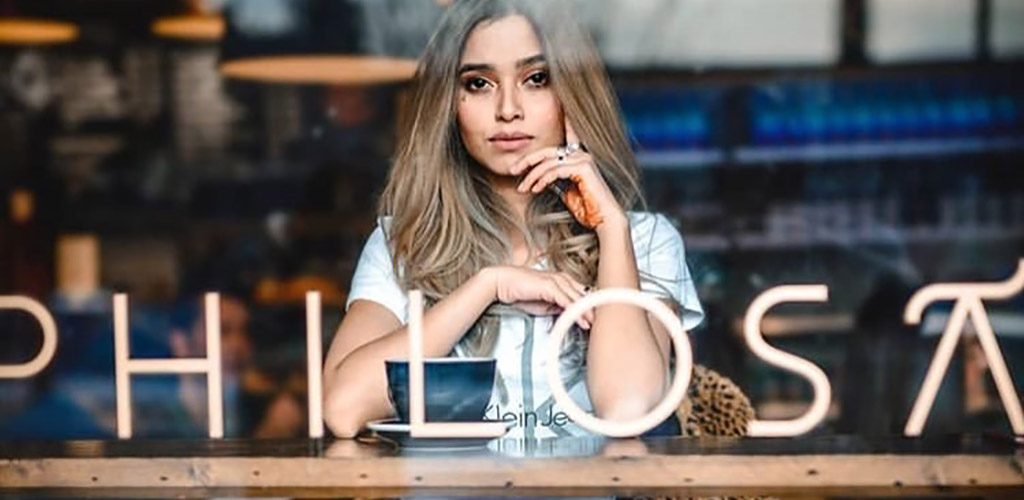 @Philosafy
"Enjoylife" might be the usual Wi-Fi password for this cozy cafe, but it's obviously Philosafy Coffee's motto, too. The friendly vibe, great coffee and delicious pastries as well as the abundant seating attract a lot of university students and young professionals. You'll often find this coffee shop full of people studying or working on laptops.
Pop in for a delicious coffee, chai latte or iced drink and check out some of the cuties studying. It does get crowded in the evenings here, but that could work to your advantage. It may just give you an excuse to share a table with a gorgeous girl.
Tinder is the go-to app for finding hot Calgary girls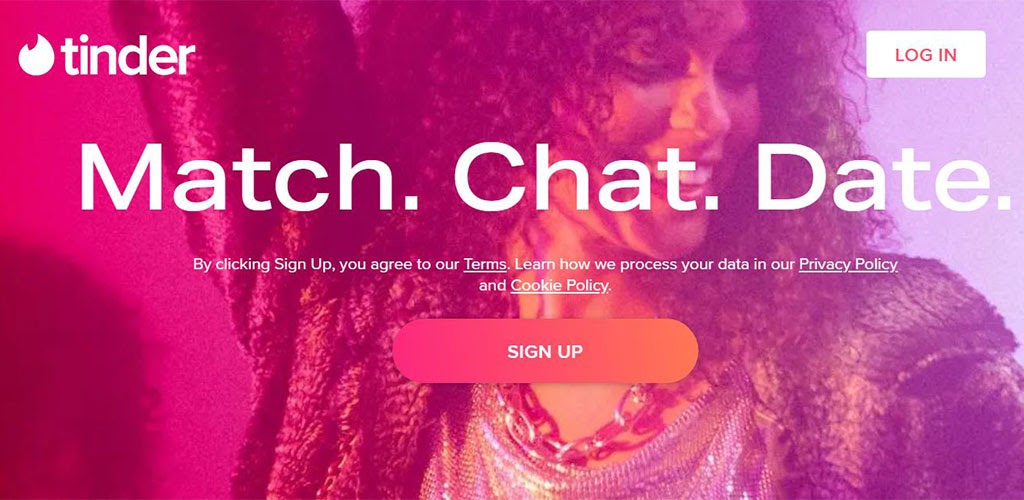 If your first priority when it comes to meeting girls is their appearance, you're sure to enjoy Tinder. All of Calgary's hottest single girls are on here to find dates or casual flings, depending on their mood. That's what makes it one of the best ways to meet some of the sexiest girls in the city — but only if you're hot too.
If you're not regularly mistaken for a male model, you may find your time on Tinder frustratingly futile. That's because the people using this app typically swipe right for really hot guys and girls. If, however, you're confident in what you have to offer and you have an amazing Tinder bio, give it a go.
We can guarantee you that the sexiest single girls in Calgary are on here, so why not try to hook a hottie?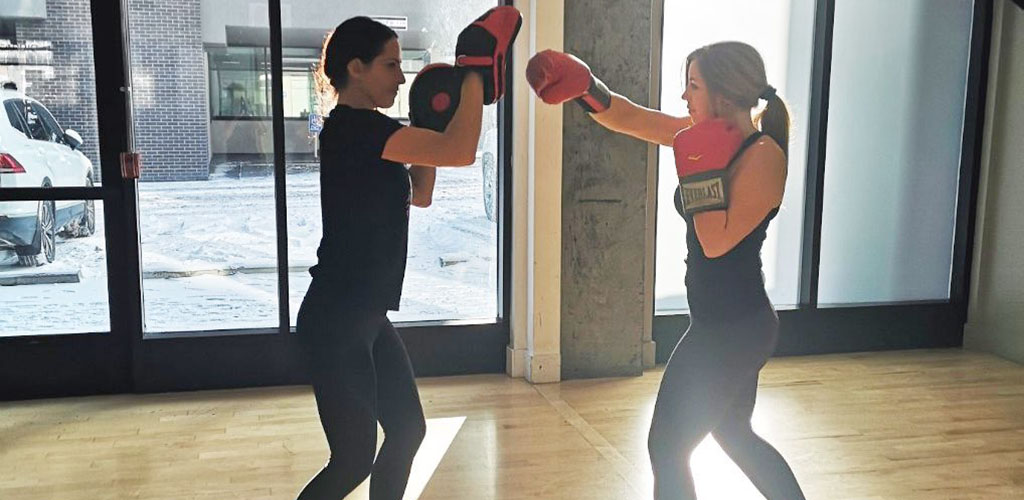 @UrbanAthleteFitnessStudio
Bright and spacious, this gym has a fun, motivating atmosphere that attracts a lot of single gals. Boasting professional trainers and state-of-the-art equipment, this gym is famous for its boot camp classes. The co-ed classes are popular with both genders and can give you a chance to start up casual conversations with a lot of cute and fit girls.
Open until 10 p.m. on weeknights, evenings can be a great chance to get to know that good-looking girl who caught your eye. As for the weekends, there is no wrong time to go, except for too early. So sign up for a few classes and see how many hot girls you can meet.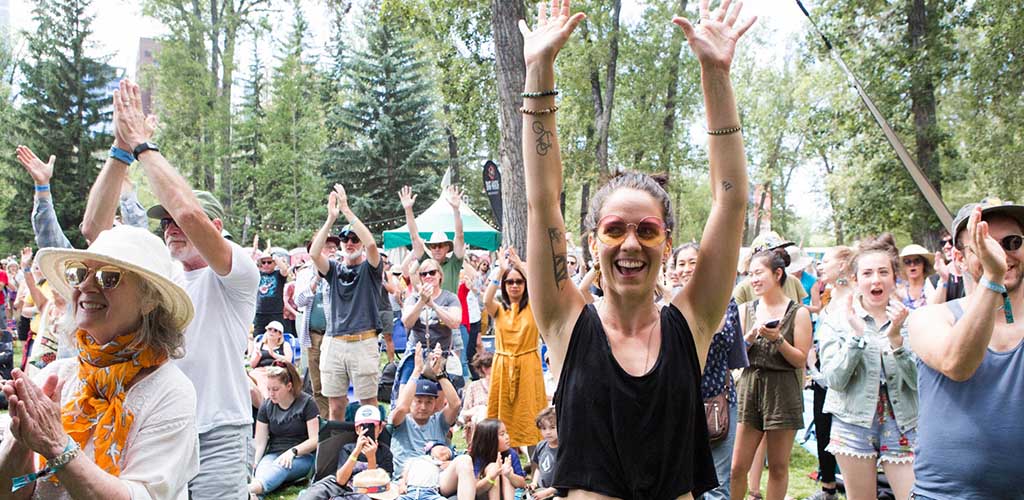 @calgaryfolkfest
The Calgary Folk Music Festival is something of an institution. In fact, this longtime festival attracts more than 50,000 people to Prince's Island Park each summer. The four-day festival offers roughly 70 national and international acts each year to its six daytime and two evening stages.
The day concerts are more family-oriented — not the best atmosphere for meeting girls. The evenings are definitely adult-centred with tons of Calgary girls who are ready to cut loose. Not only will you get a chance to listen to some great music, but you'll also have the chance to meet a tonne of single Calgary girls. It's an opportunity you won't want to miss.