To be single in Austin is often to feel like you're in a two-seater rowboat all alone. You look out and everyone else seems to be coupled up, and it can be deeply frustrating. Your friends and family have probably told you to try online dating. But how do you know which are the best dating apps in Austin?
You keep reading, that's how. With our own research – and that of local experts – we've assembled this list of our favorite dating apps and sites. Whether you're a UT Longhorn or someone entering the second half of life, there will be something here for you. From outstanding live music to some of the best food in Texas, there's so much to do in Austin. Why do it alone?
Give some of these a try and we're sure your love life will be in tip-top shape very soon.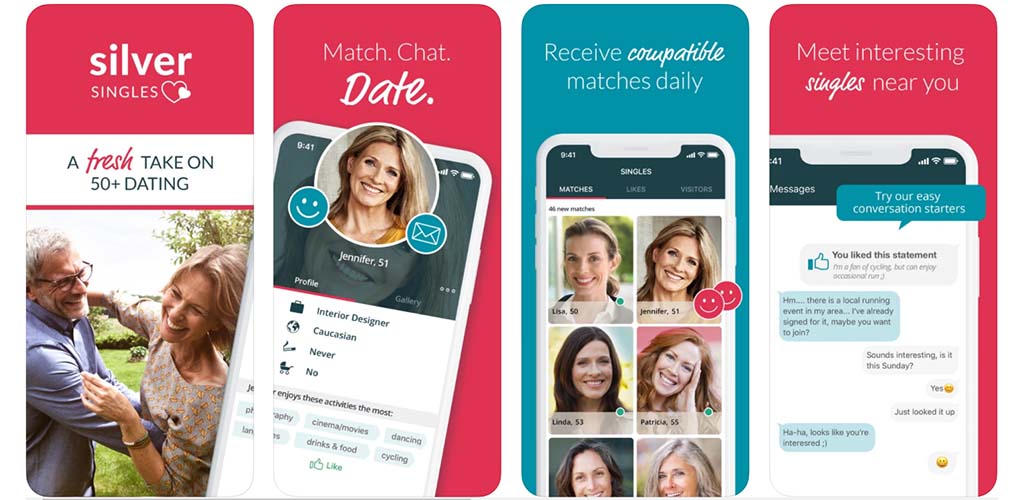 #1 – Silver Singles (Android, iOS) has become one of the best dating sites in Austin for anyone 50+
Online dating is not just for kids. Silver Singles is making sure of that by creating one of the best dating sites for the over-50 crowd. If you've used other dating apps and sites, you know most are geared toward 20- and 30-somethings. This app is designed for people who've matured like fine wine and are looking for meaningful companionship.
The sign-up process involves a personality test that helps provide you better matches. Once your profile is completed, you'll receive matches based on your career, interests, lifestyle and other factors. If you're over 50 and looking to get back on the scene, you want to give Silver Singles a shot. You might be surprised just how rewarding online dating can be.
Why Silver Singles is worth using
It's one of the best dating sites in Austin for people over 50
The matches are based on more than just looks
You'll encounter people who are seeking a substantial relationship, not just flings
Why you might not like it
If you're under 50, you can't even sign up, so don't waste your time
The free version gives you a taste, but you'll need a subscription for the full experience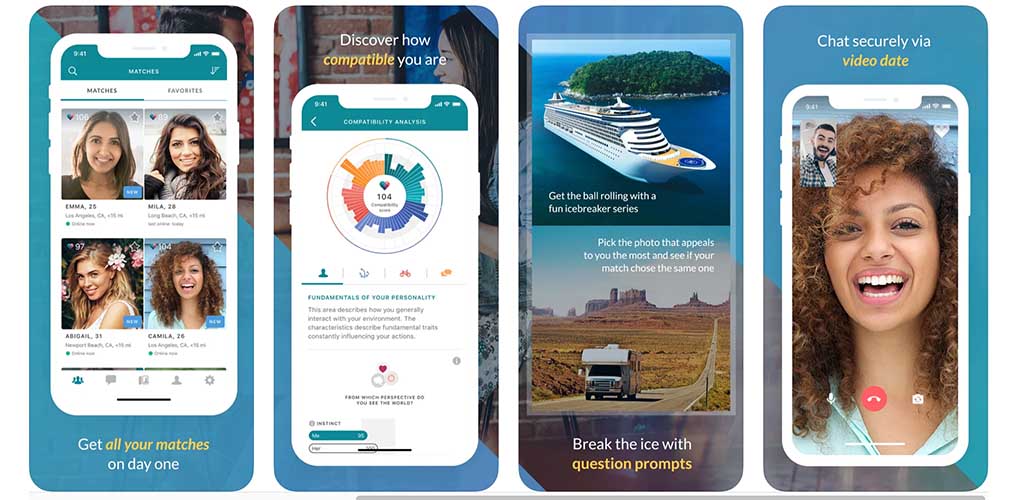 #2 - eHarmony (Android; iOS) is the best dating site in Austin for real relationships
eHarmony has solidified itself as the best dating site in Austin for those who want a real relationship. There is a lot of competition out there but nothing that has caught up to the success locals have been seeing on eHarmony.
There are a few things that make eHarmony such a great option in Austin: tons of users, great success rates, and a process that makes it easy for you. When you have a combination like that it isn't surprising that it works so well.
With tens of millions of users (a ton of them in Austin) it should be surprising that 75% of all marriages that start online begin with eHarmony. That means they are at least 4 times more successful than any other site out there! That's pretty crazy.
A big reason why we like it so much is that it does most of the work for you. They find out what you're looking for and then match you up with people like that looking for singles like you. It doesn't get any easier.
If you want something real and not just another fling this is the first option you need to try.

Why eHarmony really works
4X more successful than any other dating app out there right now
All the users are seeking something real, so there's no confusion or mixed messages
Does the hard work for you
When 75% of all marriages from online dating start here they must be doing a lot right
Why you might want to give it a pass
The 20-minute sign-up process
Takes a few days to ramp up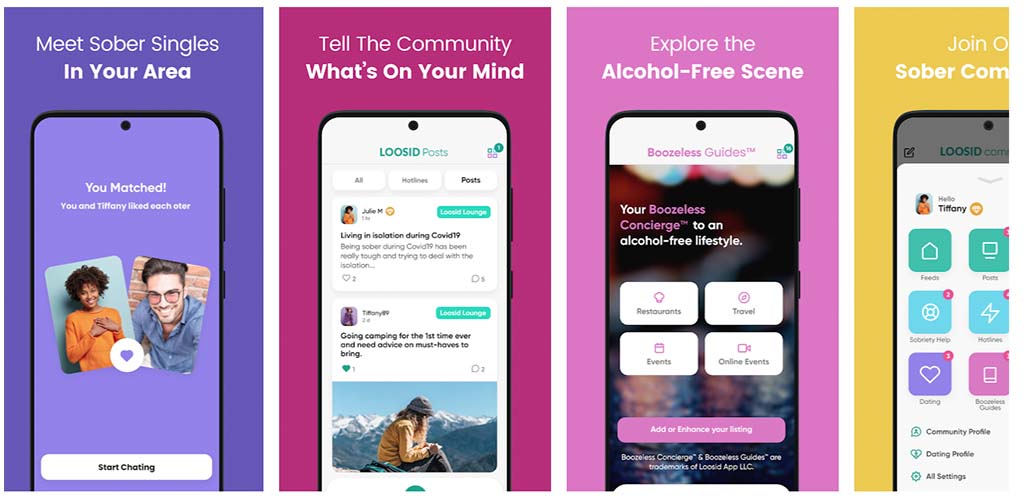 #3 - Loosid (Android; iOS) lets you skip the bar scene
Austin is a drinking city, which is a big part of the draw for many people. If you're sober or not a drinker in general, though, it makes dating a challenge. Almost everyone suggests meeting up at a bar for the first date. This means you either drink Coke at the bar or you have an awkward conversation right off the bat. Loosid is here to help.
The first dating app designed for sober connections, Loosid knows there's more to do at night than just drink. Whether you're newly sober or have been so for years, this app helps you connect with like-minded individuals. Additionally, the app has excellent features that can help you with your sobriety. If you're living that dry life, this will be one of the best dating apps in Austin.
Why Loosid is worth trying
Using this app eliminates the need for that uncomfortable icebreaker conversation
As you meet more people, you'll learn about more things to do in Austin that don't involve the bar
The sobriety features will make sure you stick to your plans
Why you should skip it
Obviously, if you're not sober and don't intend to become so, it isn't for you
This probably won't be your go-to app for casual flings

#4 - AFF is the best hookup app in Austin
AFF should be the first hookup app in Austin that you try if you actually want to meet up. We've tried out a lot of other options and nothing else has worked consistently, particularly for single guys. When you're just looking for something casual nothing compares.
Tinder is the only other Austin hookup app that is worth mentioning but it's morphing into more of a dating app. When you just want something physical AFF has it beat. With 60 million active users that are certainly a lot of options to prove that.
One of the things we've really liked about this app is that they do a really good job of helping you find EXACTLY what you're looking for. Everyone on this site is looking for the same thing so you can save a LOT of time that you would waste on other sites.
Give their free trial a shot below and see how good it is.
Why AFF is Austin's best hookup app
Really popular in Austin right tnow
Guys can actually do really well using it
Very few people using it only for attention (unlike Tinder)
What we don't like about it
Many users can only access via web app
Time for a design update
You Can Try AFF Free!
If you're just looking for more short-term fun you need to
try out AFF's free trial
. We've spent months and months testing out the alternatives (more than 100 other sites) and haven't found anything that gives most guys more options and better results. Give it a shot!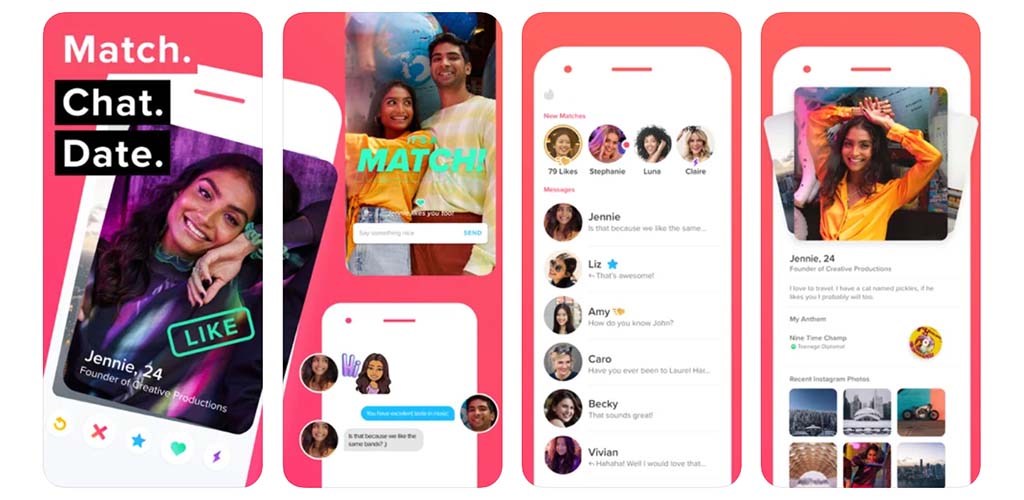 #5 - Tinder (Android; iOS) is full of beautiful people
We have a hard time believing anyone in this city hasn't tried Tinder. If you are one of those unicorns, though, you are in for a bit of an adventure. There's no question, in terms of sheer popularity, this is one of the best dating apps in Austin. You'll seemingly find half the city on Tinder, and they'll be some of the most gorgeous people you've ever seen.
There's no question that one of the selling points of Tinder is the attractiveness of the users. While you can certainly make an impression with a funny or charming profile, good looks are a big advantage. Tinder is all about first impressions, so make sure your photos make good ones. If they do, you'll have a lot of fun on this app.
What we love about Tinder
It's massively popular so there's always someone new waiting behind the next swipe
Probably the most attractive user base of any dating app we've tried
It remains the best free dating app out there
What we don't like
If you're a guy and aren't very attractive, you'll struggle to find matches
Finding love is theoretically possible, but if that's your goal you're better off looking elsewhere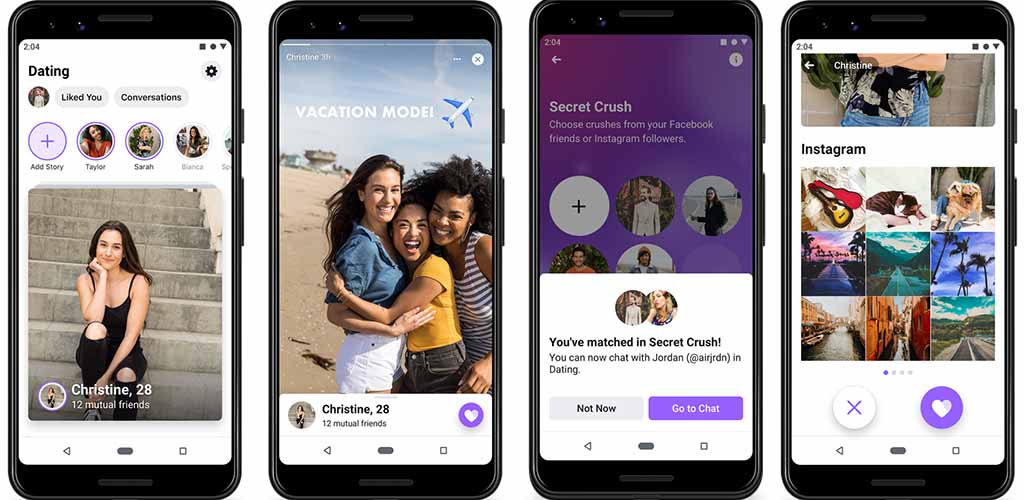 #6 – Facebook Dating (Android; iOS) is for everyone
If you're one of the 10 quadrillion people who have a Facebook profile, Facebook Dating could be for you. It's actually a pretty obvious extension of the social media platform. After all, Facebook was created as a way for college students to find out if other college students were single. The platform is so much more than that these days, but online dating is still a vital field.
If you already have a Facebook profile, signing up for this app will be simple. Simply use the information you've already supplied. And don't worry, your dating profile won't be public. None of your Facebook friends will be able to see you're using the dating app. Facebook has its issues, but their free – completely free – dating app is definitely a success.
Why Facebook Dating is among the best dating apps in Austin
Almost everyone in the city is on Facebook, so the dating pool is massive
The "Second Look" feature allows you to go back if you accidentally passed on someone interesting
Profiles tend to be more informative than other dating apps
What we don't like about it
If you prefer your online dating via your computer, you're out of luck; this is exclusive to the app
We can't say we're the biggest fans of Facebook having even more of our information
#7 - Raya (iOS) is a great way to network in Austin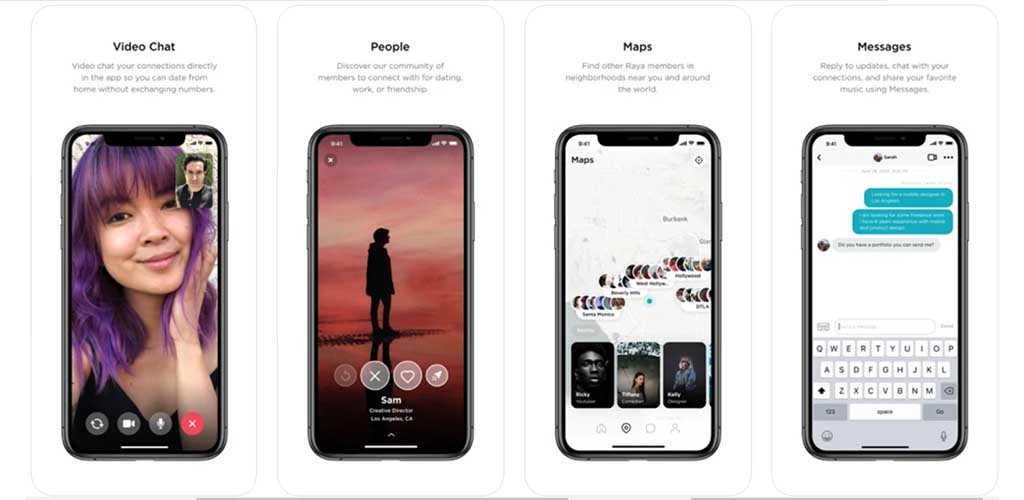 For the well-heeled of Austin, Raya will not only be your favorite dating app, it'll be your go-to networking tool. Famously, Raya is the dating app that celebrities have been known to use. That's because it's a membership-based app that requires being approved by Raya's committee. To be permitted on Raya is to be bestowed serious cred.
As a dating app, Raya's most-redeeming feature is its exclusivity. This is one of those quality over quantity apps, and its members are all the happier for it. That said, don't be surprised if not everyone you meet on the app is looking for something serious. Raya is even more popular for building up personal networks, so a connection may be more business than romance.
3 reasons to use Raya
The opportunity to meet a celebrity – especially during SXSW – is a fun perk
If you're establishing your personal brand, Raya can help you expand
The women on the app tend to be exceptionally beautiful
What we don't like about it
Those exceptionally beautiful women are very selective because they can be
There is no free version of this app, so be prepared to pay up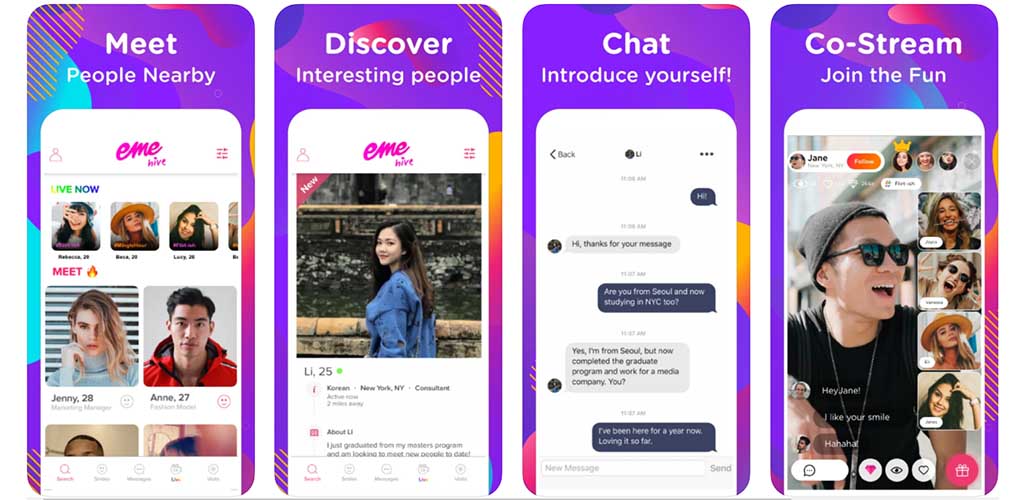 #8 – East Meet East (Android, iOS) is great for Asian singles and women in particular
The Asian population in Texas has been steadily growing for the last decade. That probably explains why East Meet East has grown in popularity steadily over these last few years. An app built for Asian Americans and people of Asian heritage, EME fills a needed niche. It's certainly not as well-populated as many of the other dating sites, but that's not the point.
One interesting aspect of the app is that women can use the entire app for free. Men will have to pay to get full functionality, but female users of EME can enjoy the benefits without putting down a penny. We still think it's worth it for Asian guys who are committed to meeting a woman who shares their cultural background.
Why East Meets East is a great app
For Asian women, this is one of the best dating sites in Austin
If having a culture in common is important to you, this is a great tool
Lots of beautiful Asian women and good-looking Asian men
What we would change about EME
We do think it's questionable that men have to pay and women don't
The app is a bit glitchy, so that can be frustrating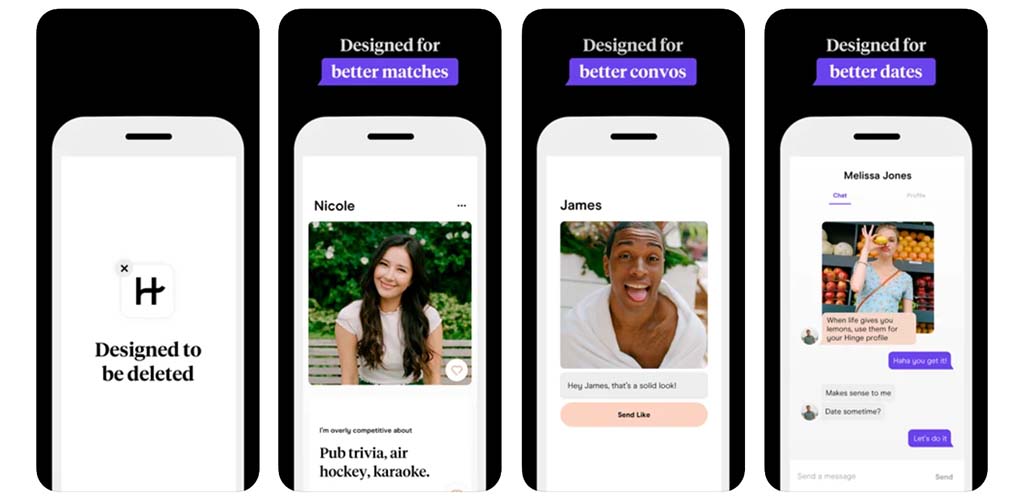 #9 - Hinge (Android; iOS) helps you find what you're looking for
Of all the best dating apps in Austin, few get guys as well as Hinge does. Plenty of guys are sincerely looking for romance but don't have Hollywood screenwriters to make them sound like Hugh Grant. Hinge understands that sometimes you need a little help. That's why their icebreaker feature is so important. By giving you prompts, it helps you think of fun and witty opening lines.
Hinge goes even further, though, by being truly invested in your dating life. With its algorithms, it helps determine your type, so matches fit what you like. They even follow up after you've had a date to find out how it went. That's dedication. If you're a guy who's been wary of joining an online dating app, Hinge is for you.
Why Hinge is worth your time
The app encourages actual conversation with prompts and personality questions
The creators genuinely appear to be invested in helping you find love
In our experience, this is one of the most rewarding dating apps for men (and women)
What we didn't like
You will need to sign up for a paid subscription if you want any success
While there are a lot of users on the app, it appears many of them aren't very active
If you are looking for more great guides to finding the right dating apps check these out: