Never before has dating been more complex or more confusing than it is these days. The dating scene can be incredibly difficult to navigate, especially for people of faith. Most apps and websites are geared toward people just looking for casual flings. That's why so many Catholics are turning to specific Catholic dating sites.
While we all wish the perfect partner would come walking down the pew, it's never that simple. Legitimate Catholic dating apps and sites are the best way to narrow down the search for true, godly love. But how do you find the right dating sites? And are there any free Catholic dating sites that are really worth your time? Read on for the answers.
How we ranked the best Catholic dating apps
We see a lot of dating sites and apps around here. Some are broad and aimed toward the general public, many others are geared toward specific groups. But no matter what, these sites and apps need to deliver. What we mean by that is they need to be active, user-friendly, safe, and cost-effective (even if they're free).
When researching the best dating sites for Catholics, we also had to heavily weigh the quality of women. Just because a site or app advertises that it's for people of faith, that doesn't mean they screen their users. In addition to non-believers, lots of these sites have spam accounts.
So what we do is we create accounts on all the popular dating sites that could make it to our list. We take a look around and pay for memberships to unlock all the features we want to try. We then try to set up as many dates as we can with the women on the site. Based on this, we create a recommendation so that you know which sites are worth trying and which ones you should avoid.
With all that in mind, here are our favorite Catholic dating apps and sites.
The Top Catholic Dating Apps Right Now
Catholic Match and eHarmony represent the two extremes of the dating site spectrum. On the one hand, there's a site designed specifically for people of the Catholic faith. On the other, there's one of the biggest, most popular sites in the world. What they have in common is a lot of quality women and a good chance you'll actually land meaningful dates.
Try Catholic Match if you're a practicing Catholic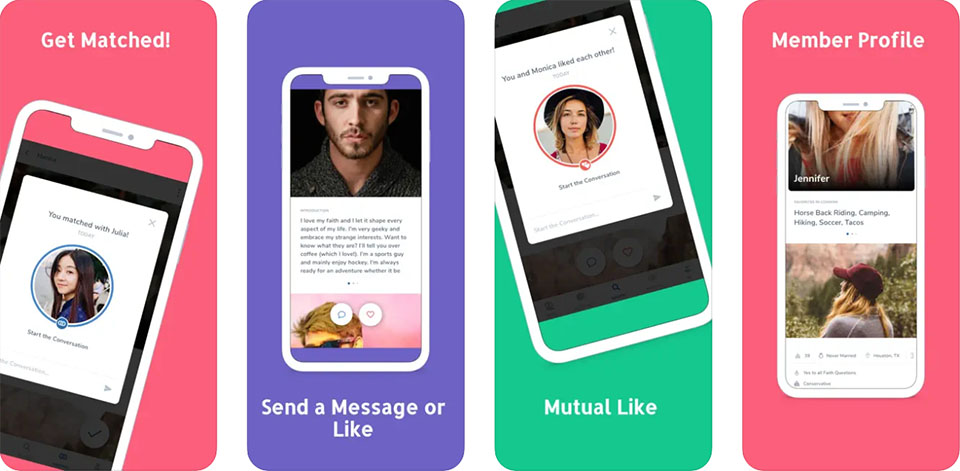 With an emphasis on "faith-focused dating" and a co-founder who is Catholic, Catholic Match is an impressive site. It's existed for over a decade and has the largest user base of any of the Catholic dating sites. For those reasons and many more, this is our top dating site for Catholics.
As we said, one of our main criteria when rating sites for people of faith is the quality of users. That's where Catholic Match excels. Their "Match Portrait" helps ensure that the women you connect with are true matches, from faith outlook to personalities. There's a reason that thousands of people have found their spouse on Catholic Match.
Try eHarmony if you're looking to meet a lot of Catholics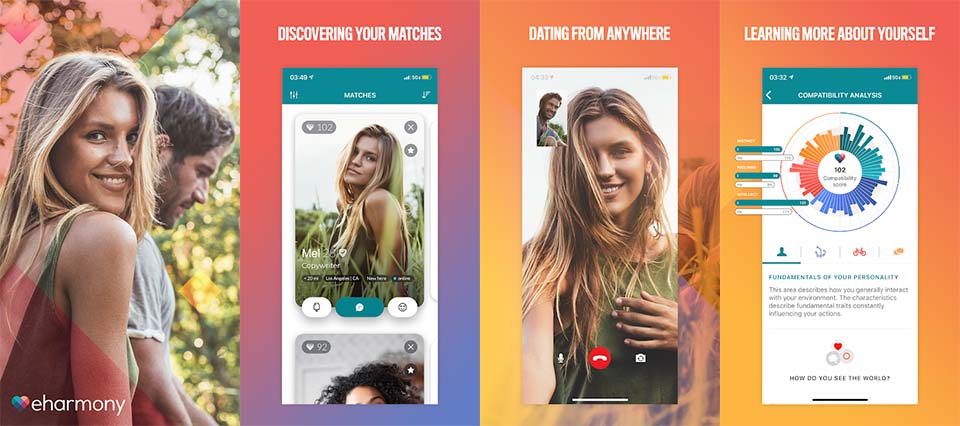 If you've tried any dating apps or sites already, then you've almost certainly heard of eHarmony. No, it's not a site specifically created for Catholics or people of faith. In fact, it's one of the biggest dating sites in the world with nearly 35 million users. It's the sheer number of users that makes it a fantastic dating site for Catholics and anyone else.
What really sets eHarmony apart from so many of the other generic dating sites is its focus on true compatibility. Well over half of all marriages that began online begin with eHarmony. That means you know the users are looking for serious commitment. And with such a huge user base, many are Catholic or some other variety of Christian.
The Other Top Dating Sites for Catholics Worth Considering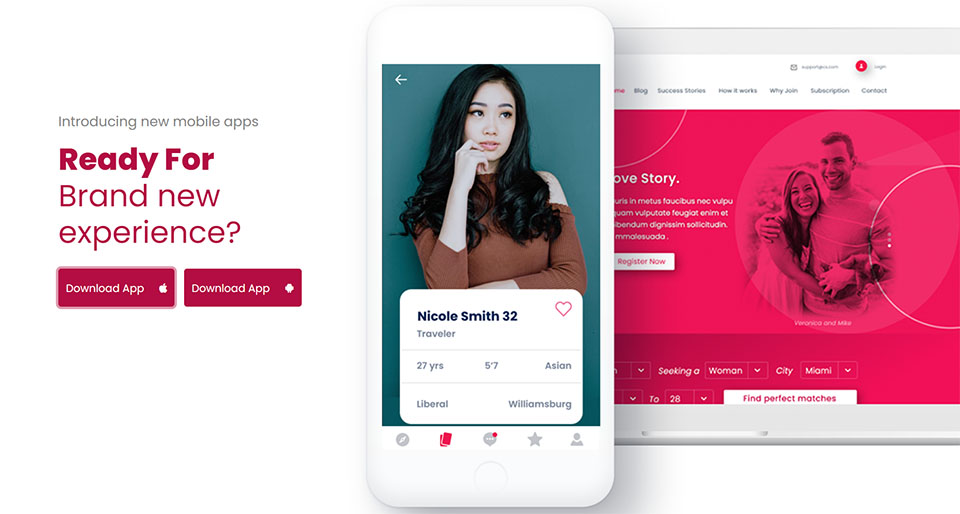 Catholic Singles hasn't been around as long as Catholic Match, so it doesn't have quite the user base or reputation. But it's working on both, and one of its big draws is free messaging between users. A lot of apps and sites will only let you message users once you've paid for a membership.
Catholic Singles isn't in our Top 2 Catholic dating sites for a reason, though. There's a catch with the free messaging. It only works when two users "favorite" each other, and you get a limited number of "favorites" a day. If you're an active user, you'll almost have to sign up for a paid subscription. That's not unusual for such sites, but it does hurt its rankings a bit.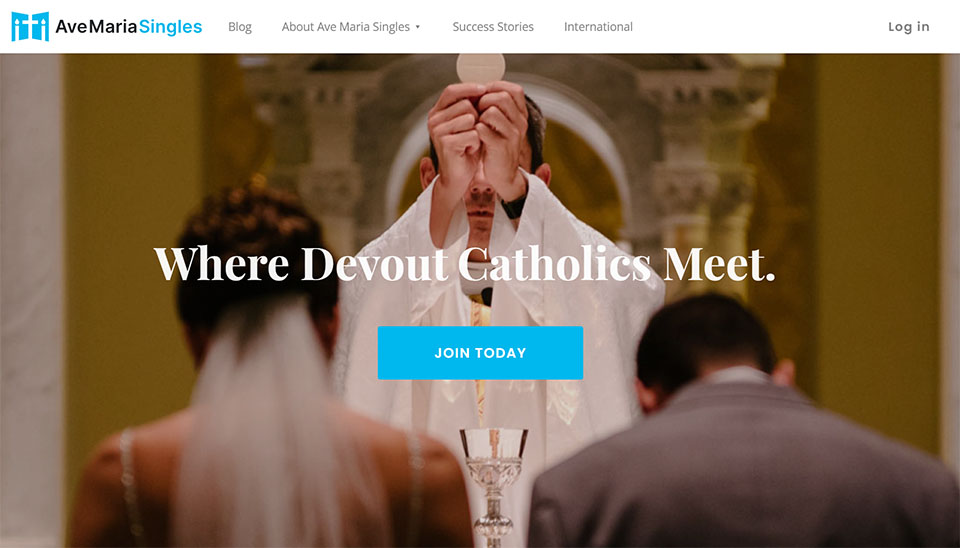 We'll say it: Ave Marie Singles isn't for everyone. It's a dating site for people who are very serious about their faith. In other words, not a site for CEO Catholics (Christmas/Easter Only). If you're not someone who regularly reads their Bible and has strong faith convictions, Ave Marie isn't for you. If you are, though, there's a good chance you'll find a wife here.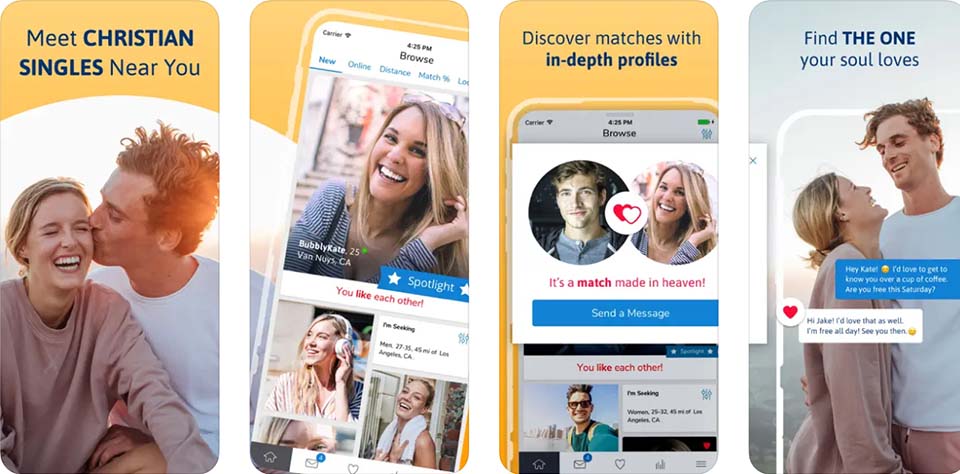 Swinging the other way, Christian Mingle is a faith-based dating site for people of all Christian persuasions. If you're okay looking beyond Catholicism for a partner, this is a good option. It's one of the most well-known faith-based sites on the market. But if you're not into dating Protestants, stick to the other Catholic dating sites and apps.
The Most Important Considerations When Choosing a Good Catholic Dating App
When choosing the Catholic dating app or site that's best for you, there are a number of factors to consider. Here are the top 5 considerations:
How important is your faith to your relationship?
Presumably, if you're reading an article about the best Catholic dating sites and apps, your faith is important to you. But that doesn't mean it is the most important factor when you're dating. You'll waste time – yours and other people's – if you haven't first considered what level of faith is compatible for you.
Are you willing to date someone with different political views?
Just because someone shares the same faith as you, that doesn't mean you'll align politically. For some people, that doesn't matter. Faith is all that matters and politics is just a distraction. For others, political beliefs are just as impactful as religious beliefs. Knowing where you stand on that issue will help you pick the right Catholic dating site.
Are you looking for marriage or just a casual relationship?
Just because you're Catholic doesn't mean you're ready to walk down the aisle. Some devout people are fine casually dating until they feel ready to settle down. If that's you, then you might be better with a bigger site like eHarmony. If you're looking for a bride, though, then you'll specifically want dating sites for Catholics.
Do the sites have testimonials?
These days, it seems like everyone has a dating site or app. Five new ones probably popped up in the Apple App Store while we were typing this. That's why testimonials are so important, especially on Catholic dating apps. Don't ever pay for a membership until you've read through the testimonials and gotten a sense of the user base.
How much are you willing to pay for a dating site?
One of the most practical concerns when signing up for a dating site is cost. Are you willing to pay top dollar for a site that has guaranteed results? Or do you just want something free so you can get a sense of who's on the market? As with most things in life, you get what you pay for. So, if you're serious about finding lasting love, don't skimp on the membership.
5 Key Tips to Get Great Results Using Catholic Dating Apps and Meeting Catholics
Tip #1: Break the ice
Once you've matched with someone, you need to break the ice. For many guys, that's easier said than done. There are plenty of mistakes guys make when messaging girls you'll want to avoid, like sending a generic "hello". At the same time, know how to have a conversation with a girl. Whether in person or on an app, if you make her do all the work, she'll bolt.
Tip #2: Ask her out
Another mistake many guys make is, after they've matched with someone, they never pull the trigger. At some point, you have to ask her out, or, at the very least, ask for her number. If she turns you down, fine, move on. But if you've been having a nice chat and she's interested in your conversation, she'll almost certainly say yes.
Tip #3: Make a good first impression
They say the first impression is everything, and it's hard to argue with that. Few women will give a guy a second chance if they blow the first date. It's important to exude confidence on a date, but don't be a jerk about it. If you feel like there's a spark, you can even try a few conversational gambits to gauge her attraction.
Tip #4: Win the first date
It's not enough to just present yourself well. If you want a second date, the first one has to be a success. That means more than just being well-dressed or even interesting. Try to come up with some original and fun first date ideas. And give the date time. If you're hoping for a real connection, a long date is always the goal.
Tip #5: Turn dating into a relationship
Once you've gotten past the first date, you should have an idea of whether the woman has long-term potential. If so, you'll want to work to make sure she still enjoys your company. For instance, if your first date was mostly a serious conversation, use the next date to show off a more playful side. Don't ever be afraid to be silly, women love that in a partner.
Frequently Asked Questions About Catholic Dating Apps
While we've covered most of the important topics, you may still be wondering about some things. Here we've covered the most frequently asked questions about Catholic dating apps.
What are Catholic dating sites?
A true dating site for Catholics requires users to have a committed faith and a desire to date within the faith.
Are Catholic dating sites legit?
The simple answer is that some are and some aren't. Do your research before paying for a membership to any dating site.
Are Catholic dating sites safe?
The good thing about Catholic dating apps and sites is that, if they're legit, they're extremely safe. That's a good reason so many Catholic women prefer them over general dating sites.
What are Catholic dating site alternatives?
Just because you're Catholic doesn't necessarily mean you want to date a person of faith. There are countless other dating apps and sites to try.
How do Catholic dating sites work?
Appropriately enough, Catholic dating sites rely a bit on faith. They're trusting their users to accurately represent their level of faith. Thankfully, in our experience, most users on such sites are sincere.