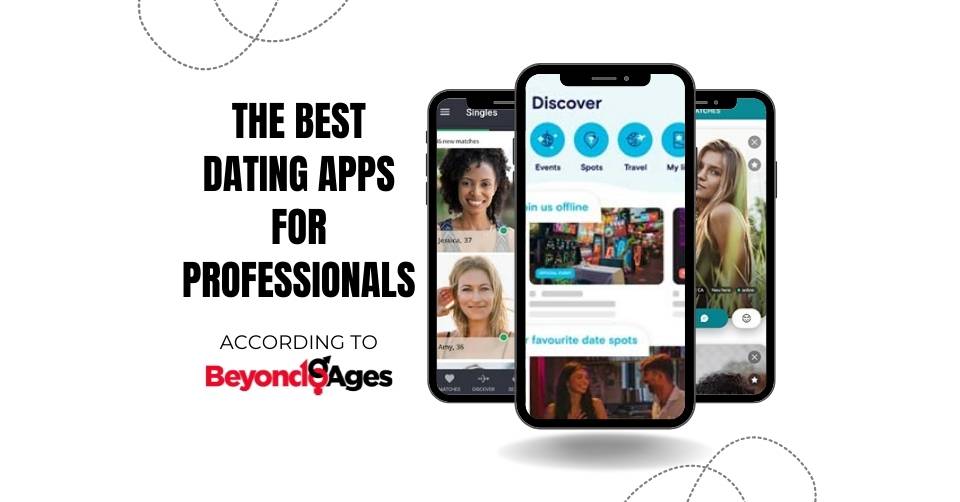 As a professional, you may struggle to find time to date as you're more focused on your career. While this isn't a bad thing, it makes meeting people harder. Thankfully, online dating can help you save time as you can start chatting to new people from the comfort of your own home. There are plenty of great dating apps out there, so the only challenge you may face is choosing the best dating app for professionals. But don't worry, we're here to help!
The team at Beyond Ages are expert daters as we've tried hundreds of general and niche dating apps to find the best ones. We want you to be able to meet like-minded professionals who understand your career aspirations, so we narrowed down our recommendations to five great dating apps. But before we discuss them, take a look at our criteria for choosing the best one.
How we ranked the best dating apps for professionals
Beyond Ages takes our recommendations seriously. We don't want you to use dating apps full of scams and fake profiles, so we thoroughly test each one ourselves before recommending it. To do this, we create profiles on each app with the same pictures and bios. Then, we start matching with our target audience. In this case, it was professionals.
We use the same opening lines to message our matches to eliminate bias. We also test out free and paid apps to recommend ones that suit everyone's budget. Ultimately, our final recommendation is based on how easy we find it to get our matches to agree to a date. With that being said, here are two of the best dating apps for professionals:
The Top Dating Apps for Professionals: Elite Singles vs. eHarmony
When it comes to picking the dating app that professionals are most likely to use (and enjoy), our top picks were Elite Singles and eHarmony. Here's a quick summary of where these two apps excel.
Overall

Our team rates each site objectively based on many hours of independent research, the features each site offers, and how it compares with other sites. The ratings are the opinion of our editors and their extensive experience.

7
9.5
Quality of Women

Our opinion of how attractive the typical woman is that uses this site and how easy they are to connect with compared to other sites.

7
9
Popular

How many people are using this site to actually meet people compared to other sites.

7
9
Usability

How easy is this site to use and how quickly can an average person begin meeting people compared to other sites.

8
10
Privacy & Safety

Does this site take proper precautions to safeguard its members, their identity, and their data.

10
10
Effective

Our opinion of how easily an average person will be able to achieve their dating goals with this site compared to other sites.

7
9
Value

Will the time and money spent using this site pay off for an average person based on the opinions and experience of our editors.

7
9
Our Recommendation
Try Elite Singles if you want to narrow down your search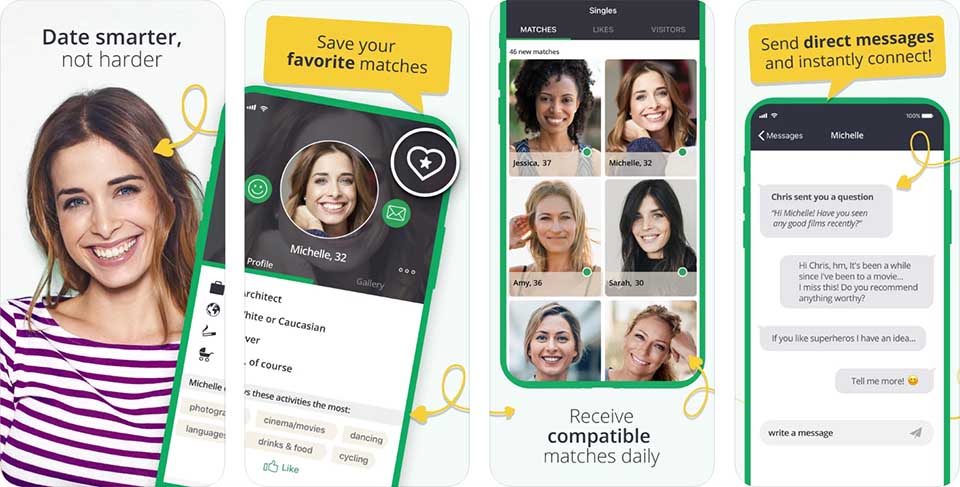 Most professionals got their start by pursuing higher education. To find like-minded matches who are equally as educated, we recommend Elite Singles. It's a dating site targeted at educated singles as 85% of the user base has an above-average education. This can help you have intellectual conversations that are actually stimulating.
Elite Singles has a matching algorithm that recommends three to seven matches a day to you based on your interests and preferences in a partner. This can save you plenty of time so you can still focus on your work. Although it has an exclusive user base, there are still 380,000 new people signing up for the site every month, so you shouldn't struggle to find a match.
Try eHarmony if you're looking for something serious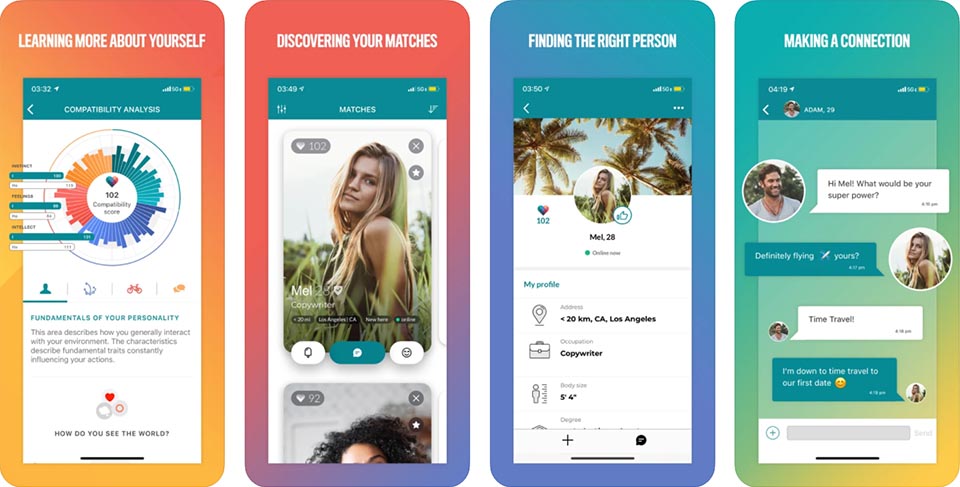 For professionals looking for something serious, we always recommend eHarmony. It's one of the most well-known dating sites on the market as it has been around since 2000. It has since helped over 600,000 couples in the United States alone find love and get married. We think it's a great site for professionals because of its detailed questionnaire and matching system.
When you sign up, you answer multiple-choice questions about your work, lifestyle, interests, and preferences in a partner. Then, eHarmony sends you daily match recommendations based on your answers. This can help you find someone you actually have something in common with so you can share your values, beliefs, and professional goals.
The Other Top Dating Apps for Executives Worth Considering
While these apps didn't make our top two, we still think they're great. Here's a closer look at each one to help you find the best dating app for professionals:
The League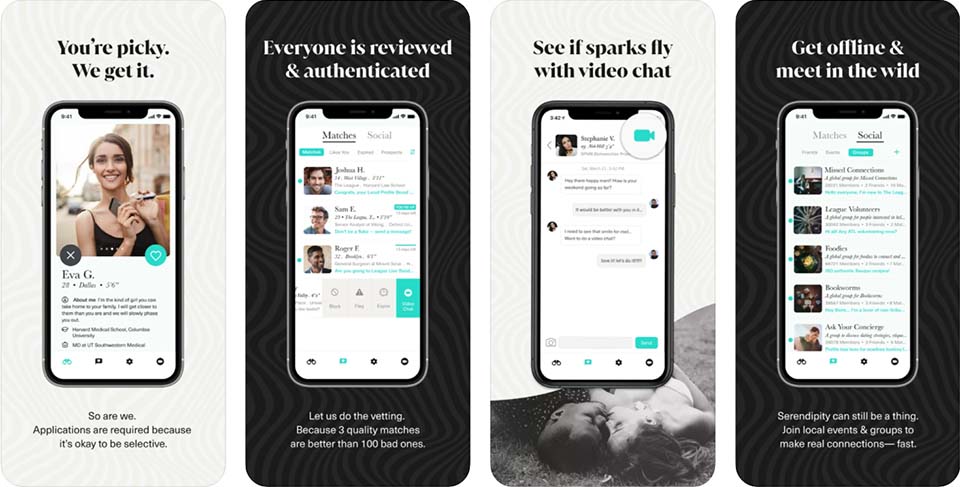 Another great exclusive dating app is The League. It's a great dating app for professionals as it's targeted at an elite community. The League prioritizes quality matches over quantity as it's such an exclusive community. Due to its exclusivity, it's tough to get a membership unless you know someone who's already on the app.
But, if you're accepted, you'll have access to exciting features like speed dating, video profiles, and live video chats. You don't even need to search for matches yourself as The League sends you five match recommendations daily, saving you time and helping you meet other professionals.
Bumble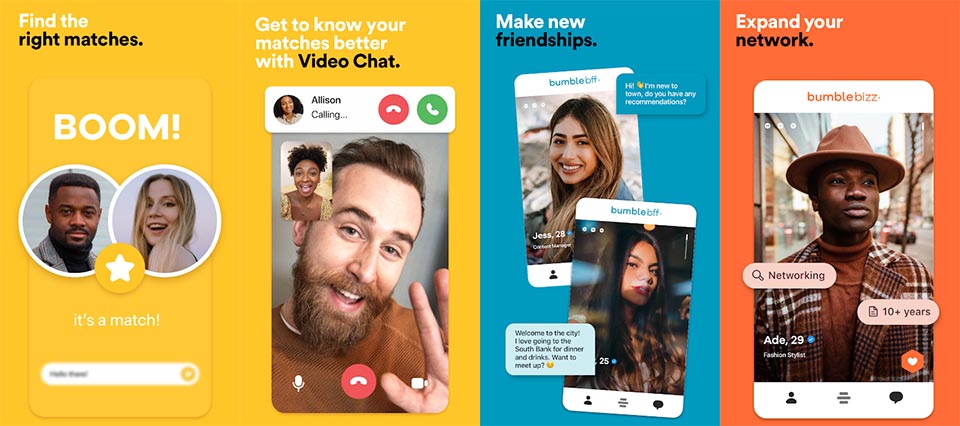 If you're a woman, you may have struggled with online dating in the past. You can be overwhelmed by messages that sometimes border on harassment. Thankfully, Bumble can help. It's a dating app that forces women to message men first. Otherwise, the match disappears. This allows women to take control of their dating life.
It's also a great option for professionals as it has three settings: Bumble Date, Bumble BFF, and Bumble Bizz. Bumble Bizz is great for networking, so you can use the app to meet all your needs.
Zoosk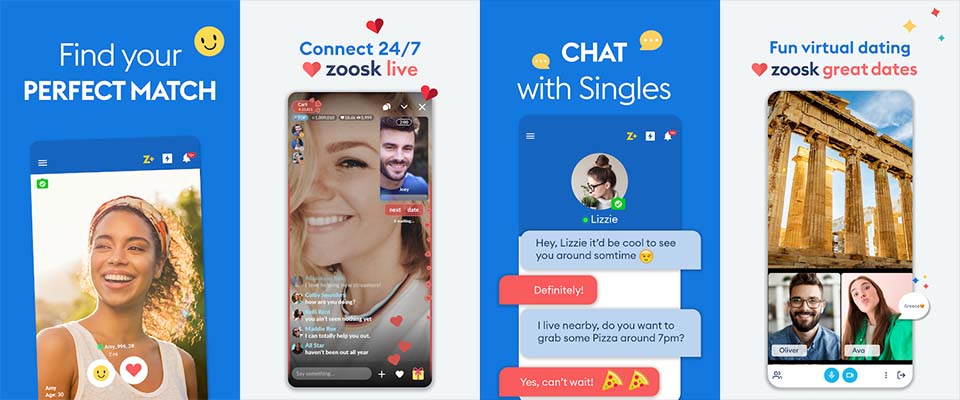 One dating app that's becoming increasingly more popular, especially among professionals, is Zoosk. It has tons of younger users between the ages of 18 to 24, so if you're a young professional, it's the ideal app. Dating apps that primarily have young users usually turn into a hookup app, but not Zoosk. Plenty of people are finding love on it.
The app has over 40 million users across the world, so you're sure to meet someone you like. It also has a unique matching algorithm that suggests potential matches based on your previous behavior on the site. As every user needs to verify their identity, you can safely and comfortably date on Zoosk.
The Most Important Considerations when Choosing a Good Dating App for Professionals
Here are some factors to consider before downloading a dating site or app:
How do you match with people?
As a professional, you likely don't have a lot of time to spend swiping for matches. To avoid this, choose an app that offers daily match recommendations based on compatibility. This can help you save time but it can also help you find someone you may actually have something in common with.
Who is allowed to message you?
If people see professionals on dating apps, they're usually tempted to network. To avoid this, stick to dating apps that only allow your matches to message you. This can also stop you from being overwhelmed by online dating.
How much will it cost?
Consider whether you have a budget for your online dating experience. Some apps are free, while others require a paid membership. We always suggest paid dating sites as they offer better results.
Are you looking for something serious or casual?
Choosing the best dating app depends on what you're looking for in a partner. Some are targeted at finding hookups, while others are meant for finding something serious. Choose one based on your preferences to help you avoid awkward conversations about your intentions.
How big is the userbase?
Niche dating apps targeted at executives are great, but they can have smaller userbases. This can help you find high-quality matches, but you may run out of options quickly. If you don't want to limit your search, consider using a general dating app instead.
5 Key Tips to Get Great Results Using Dating Sites for Professionals
Here are five tips to consider to improve your chances of finding your perfect match online:
Invest in a membership
As an executive, you know how valuable a good investment is. Think of an online dating membership as an investment in your future. You'll get access to high-quality matches and features that can improve your online dating experience.
Go on a unique date
To impress your matches, especially if they're other busy professionals, plan a unique first date. Consider your interests and your match's interests to plan a date that will be fun for both of you. For example, if you both expressed an interest in art, going to a gallery on your first date could be a good time.
Use an interesting opener
People receive tons of messages a day on dating apps, so to help your message stand out, try to use an interesting opener. Make it unique to the person you're messaging by referencing elements of their profile. This can help improve your chances
Express yourself
If you want to find someone with similar beliefs, values, experiences, or interests, express your own in your profile. Include pictures that reflect who you are to attract the right audience. Write a detailed bio that helps your matches get to know you so you can easily get a conversation started.
Ask questions
To get to know your matches and start planning a date, ask them unique questions. This can help you assess whether you have similar interests and it can guide your conversation.
Frequently Asked Questions About Dating Apps for Professionals
Here are some answers to frequently asked questions you may have about dating sites for professionals:
What are dating sites for professionals?
Dating sites for professionals are platforms targeted at helping professionals meet one another. These niche dating sites can help professionals limit their searches so they can connect with people who have similar beliefs, values, and experiences.
Are executive dating sites legit?
All of the dating sites we've discussed in this article are definitely legit; we know because we've tried them ourselves. But with so many dating sites and apps out there, there are plenty of scams. Before you try a site or app, check out our expert reviews to see if we've given it a seal of approval.
Are dating apps for executives safe?
Online dating can intimidate people who think it may not be safe. But plenty of dating apps have safety measures in place to limit scams, fake profiles, and harassment. Just use your best judgment when talking to people and meeting up with them.
What are executive dating site alternatives?
As a professional, you may not have a lot of time to focus on serious dating. Instead, you may just be interested in hookups or casual flings. If that's the case, check out our article about the best hookup apps and sites to try.
How do executive dating sites work?
Dating apps and sites typically share similar features, regardless of their target audience. Executive dating sites may have features targeted to professionals, such as detailed matching algorithms or search filters. Take some time to try out the site and learn its features before you start matching with people.