The Michigan dating scene can be tumultuous at best. You can be living in busy places like Detroit or Grand Rapids and still encounter trouble finding someone right for you. If you live in a smaller city, then your days of being an eligible bachelor can be even tougher.
Thankfully, online dating apps exist. They can show you who is actually single and within driving distance. It takes a lot of the guessing out of finding people who may or may not be single. In the past few years, this was one of the only avenues that could help you communicate with others on a romantic level.
Now that the pandemic is dying down and vaccinations are getting higher, more people are hitting the streets to make up for the lost time. Instead of simply being a communication tool, people can use dating apps to well…date. If this sounds like you, you might want to stay tuned. Our experts went through hundreds of downloads and swipes to see what the very best dating apps in Michigan are.
There are a ton of singles using dating apps in Michigan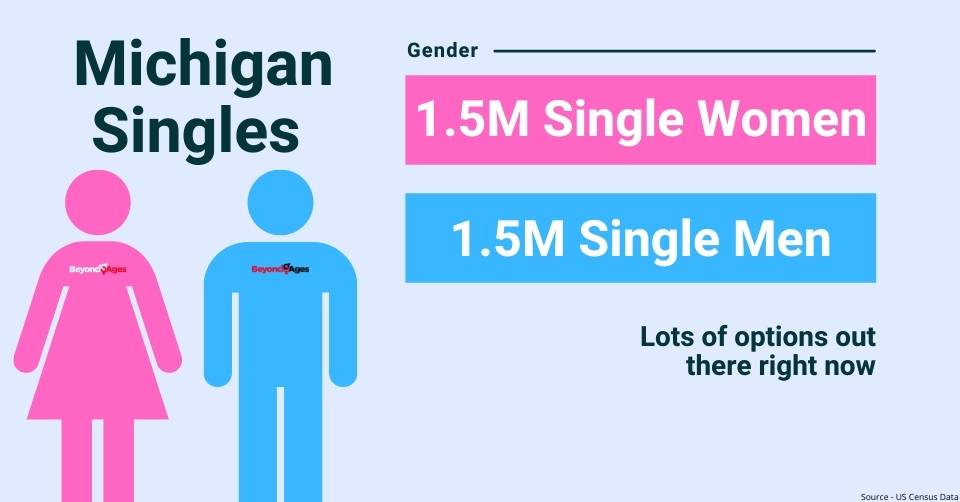 Now that more single people are trying to get out of the house, their phones usually have a dating app or two downloaded on their phones. While it might sound redundant, having a dating app on you can maximize your chances of finding a partner. If you're close to a college town like Ann Arbor, it can help you recognize that tall drink of water across the bar. If you're in a more rural part of Michigan, you can reduce your search by directly chatting with singles.
Let's take a look at our chances; more than 30% of all Michigan residents are single. Of those 30%, 1,500,568 are men and 1,546,975 are women. That's good news for you because the single women slightly outnumber the men.
The 5 Best Dating Sites in Michigan Right Now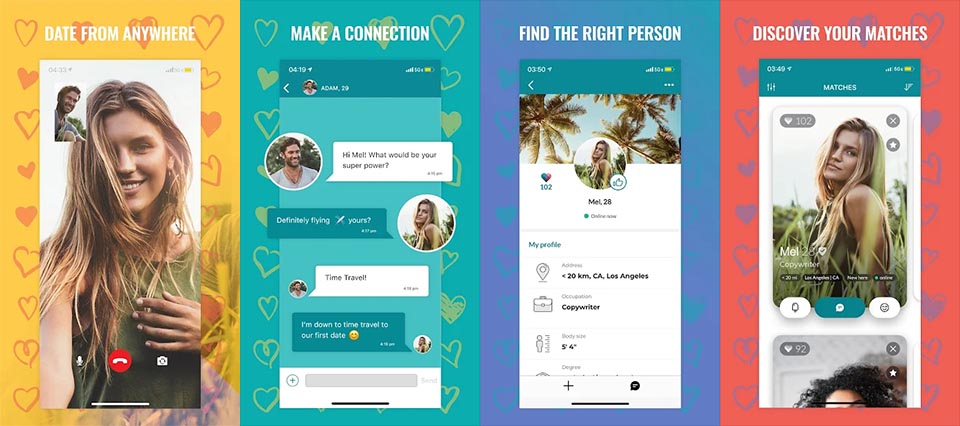 #1 - eHarmony (Android; iOS) is the best dating app in Michigan if you're looking for something serious
If you're trying to get in and get out of the dating scene quickly, we recommend eHarmony the most. This app has been around for so long that its commercials have been a part of many of our childhoods. They've clearly been doing well as a company, and we can see why many stand by it.
If you want to see why people have been doing testimonials for eHarmony in every marketing material or ad? Two words: they're married.
Yes, eHarmony can talk the talk because they have put in the work on their platform and experienced countless results—the outcome is plenty of marriages that have been started online and on eHarmony. In fact, about 75% of all online marriages happen on eHarmony. Its track record speaks for itself.
Why eHarmony is one of the best dating sites in Michigan
The best dating app in Arizona when it comes to long-term relationships
70% of users find their future spouse within a year
The user interface makes it easy to form connections
What we don't like about it
Not the best option if you're looking for casual fun
Compatibility quiz takes a long time
Marketed towards the older crowd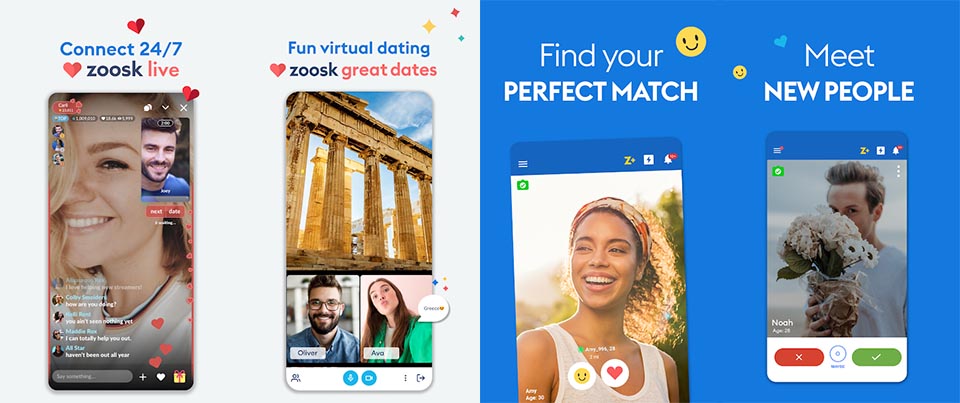 #2 - Zoosk (Android; iOS) has one of the largest userbases in the world
Zoosk is one of the leaders in the dating app market. A huge part of it is their international availability. The app is translated into 25 different languages and can be downloaded in 80 different countries. If possible, this app would win the award for being the most diverse of them all. So if you're willing to search the ends of the globe to find true love, you better grab a travel dictionary and download this app.
The downside to having such a large number of users is the number of fake profiles. While they are pretty easy to spot, you can only get so many website links before getting sick of them. Not everyone is very media savvy as well and could fall into a scam. Just be careful when navigating through users and use your best judgment.
Zoosk's user base is largely composed of younger crowds (sorry older people). Interestingly enough, the app encourages long-term relationships instead of Tinder's usual swipe fest, so it actually may even have more users than Tinder.
Why we recommend using the Zoosk dating app
Affordable premium options
Limitless matching possibilities
You can interact with premium members free of cost
What could use some improving
In-app currency (Zoosk Coins) are overpriced
A large user base allows for a lot of spam and bots
The free version lacks a lot of features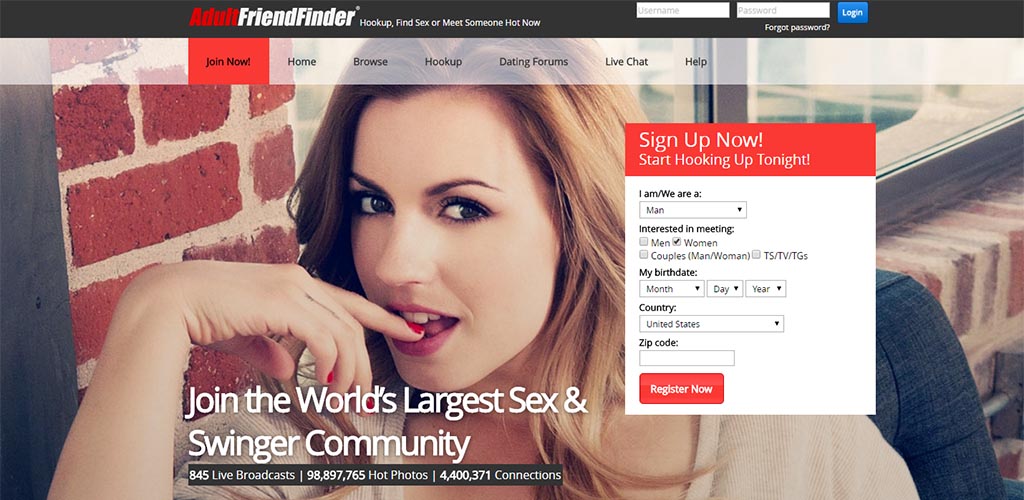 #3 - AFF is bar-none the best hookup site in Michigan (try it free here)
If hookups are more your jam at the moment, then know you're not the only one. AFF is your nonstop shop for casual fun. This should be your go-to if you know you're exclusively looking for flings or one-night stands. Tinder might be notorious for its hookup environment, but many of its users are still looking for something serious.
AFF gets rid of that ambiguity and leans into what some people really want. It cuts out a lot of judgment and questioning of ulterior motives. Instead, you pretty much just jump into the fun.
You get a wide variety of people to choose from, and you can even decide to meet up with the same person if you so choose. With over 60 million active users, plenty of whom can reside in Michigan; you're bound to fulfill your needs on this website.
Why you should try AFF
The most popular hookup site in Michigan
The much better alternative to Tinder, in our opinion
Everyone is on the same page and makes casual fun easy
What we don't like about it
Only available through a website
They have way too many ads on their site
The lack of a matching system makes it hard to find what you're looking for
You Can Try AFF Free!
If you're just looking for a fling or more short-term fun you need to try out
AFF's free trial.
We've spent months and months testing out the alternatives (more than 100 other sites) and haven't found anything that gives most guys more options and better results. Give it a shot!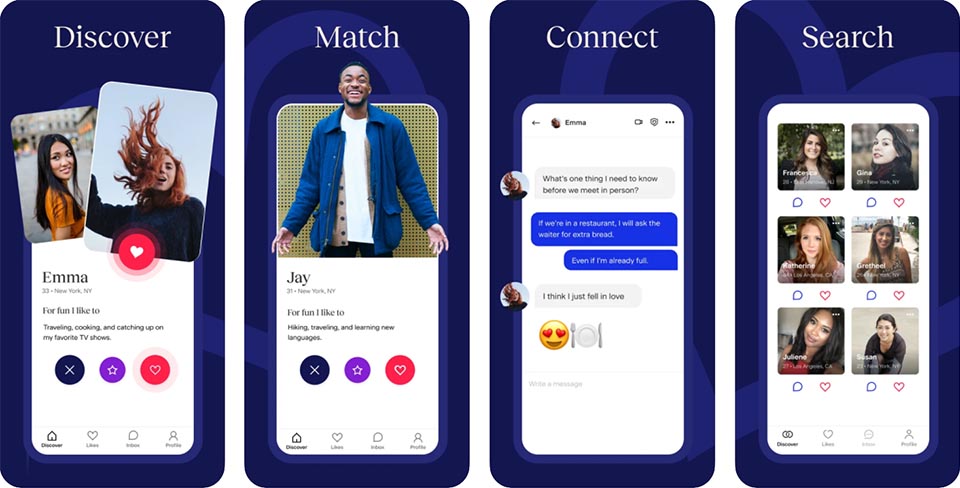 #4 - Match (Android; iOS) is an established dating app that's been around forever
Match has been around longer than a lot of its userbase. It was founded in 1995 and is still thriving around these newer age dating apps. They are adapting by building their own mobile app. Match.com can now be used on the go. While it's still a work in progress, it improves day by day.
One of the main reasons why Match is still kicking is their matchmaking software. It has been around for ages and seems to be winning the test against time. Not only do you get a list of compatible singles, but you can also refine your search in some ways. You can set filters on height and religion, for instance. It may not matter to most, but tiny details are appreciated when finding the perfect soulmate.
Another cool perk we came across is their Match Events. You can tell Match that you are planning a singles-only event with other Match users. They can promote the idea to other users and get the party started if they like it. These events give you a better chance at face-to-face interaction with local singles.
Why Match is worth a look
One of the most established services in dating
In-person Match Events can get singles together easily
It will help you find matches based on traits
Why you could skip it
Trial membership doesn't allow you to do much
A large user base calls for fake profiles
Many inactive free users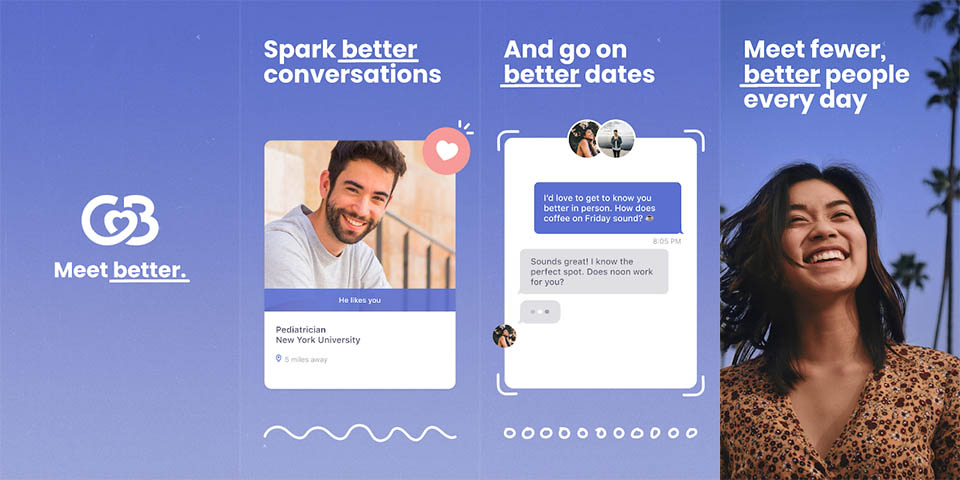 #5 - Coffee Meets Bagel (Android; iOS) improves on the casual dating app
Coffee Meets Bagel is not unique in name only. The dating service has been on the rise for a couple of years now. It was started by a trio of Harvard grad sisters who wanted to use their collective knowledge to build a better dating experience for women. Its most notable appearance was on Shark Tank, where billionaire mogul Mark Cuban offered to buy it for $30 million.
Now getting back to what actually sets it apart from other dating apps. Their interface is simple and aesthetically pleasing, as it is marketed towards younger crowds. It is similar to Tinder in that regard, but it provides more for the user in terms of compatibility. You are given a list of singles per day and only 5 likes. It forces you to actively choose your likes wisely.
As stated earlier in this article, more than half of the women in Michigan are single. It shows that around 60% of its users on this app are female. While that may be perfect for some, it could also lead to some women leaving the app once it becomes clear it is pretty exclusive.
Why Coffee Meets Bagel is worth your time
Great features even without a membership
Large selection of women to choose from
Has algorithmic matchmaking capabilities
Why you could do without it
You only get 5 matches per day
Not the best outlet for hooking up
Primarily for younger crowds
The Best Hookup Sites in Michigan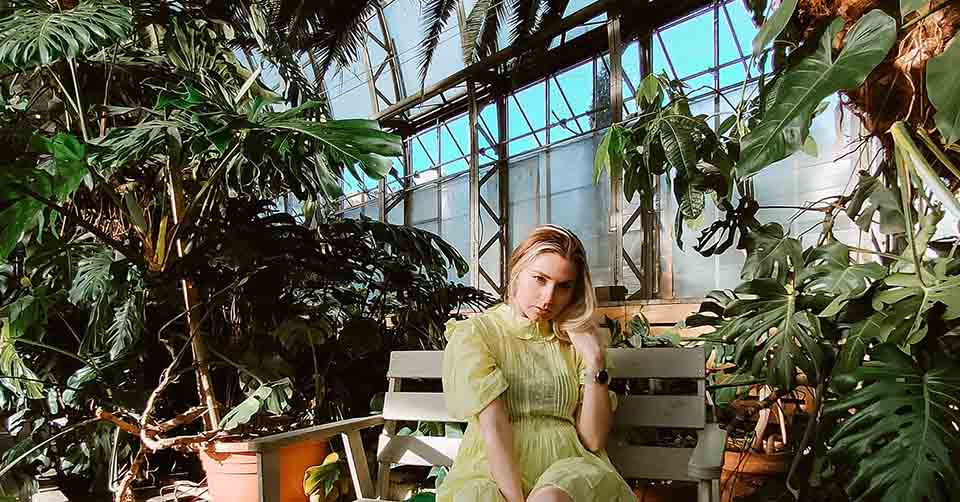 Hooking up in Michigan is pretty easy, both because of the abundance of hookup hotspots and all the apps you can use. But if you ask us for the best casual dating sites in Michigan, our top options are:
AFF remains one of the best Michigan hookup sites
There's no denying that AFF has quite a reputation as one of the most beloved hookup sites in Michigan. Unlike other apps and sites that give you a mix of singles looking for relationships and hookups, AFF only caters to people who actually want something casual. No need to beat around the bush (pun intended) when it comes to what you're after with AFF.
While AFF isn't a free site, they do have a free trial that you can test out to make sure it's the site for you. With so many Michigan singles on AFF looking for a good time, there's no doubt that you'll meet someone who fits all your preferences.
Tinder is the app of choice for young, hot singles
No list of hookup apps would be complete without Tinder, as the app that made online dating cool, Tinder is one of Michigan's most used dating apps. Just keep in mind that people also use Tinder to find relationships. So if you're looking to hook up, it's best to indicate that on your profile.
The Best Dating Sites in Michigan for Relationships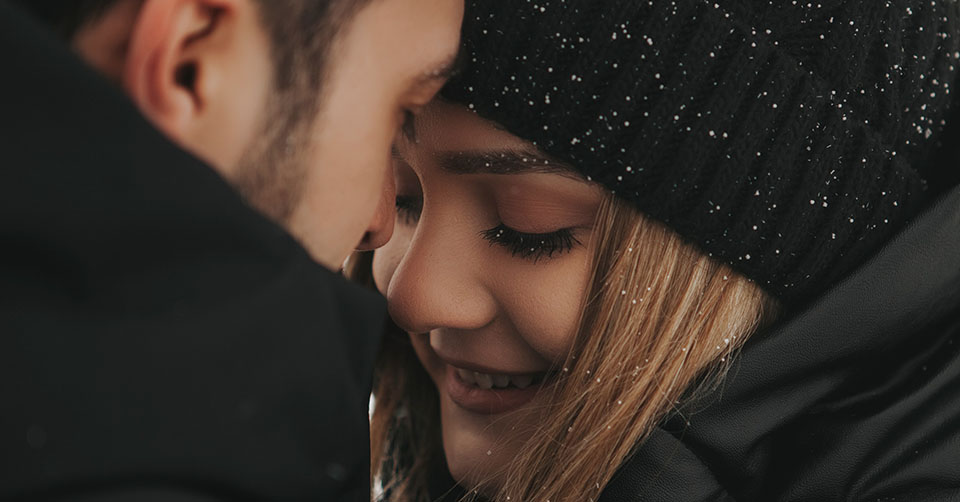 Whether you're looking to settle down or you're just not a fan of hookup culture, these are the apps worth trying:
eHarmony is for singles who are serious about getting serious
eHarmony is practically synonymous with online dating for those who want to find a long-term relationship. With so many Americans meeting on the app and eventually getting married, can you deny its success?
The great thing about eHarmony is that it does all the work for you. All you need to do is tell the algorithm about yourself and what you're looking for and they'll find matches for you. It's perfect if you're a busy guy who doesn't have all day to swipe.
Zoosk is for younger singles who want a long-term relationship
Most apps that cater to those who want serious relationships tend to attract older singles. We're talking about singles in their late 20s to 50s. But Zoosk changes all that by being the go-to app for 18-25-year-olds who want to find a relationship. So it manages to balance the fun, flirty vibe of Tinder while also being as reliable as eHarmony.
The Best Free Dating Sites in Michigan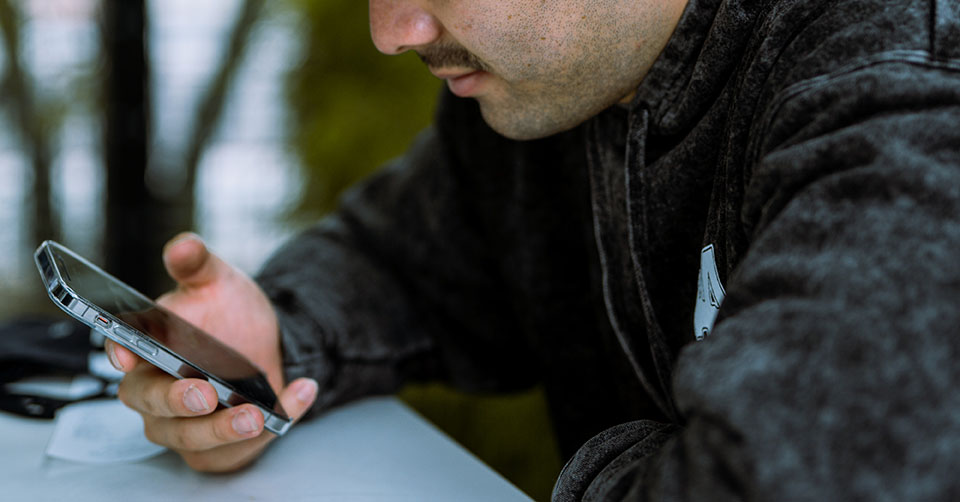 With dating apps, you usually get what you pay for. Free apps may have a ton of users, but they usually limit the number of users you can match with or contact. Free apps also don't tend to have a lot of features that ensure you end up meeting someone you're genuinely compatible with.
On the other hand, paid apps have a bunch of features that help you meet people you'll actually get along with, in the real world. These apps might not be cheap, but there's a 99.9% chance it will work for you (granted it's not a scam).
So if you're looking for the best free dating apps in Michigan that are worth checking out, here are some we like:
If these apps don't work for you, it might not be your fault. You might just be better off using a paid dating app that will work hard to find you a match.