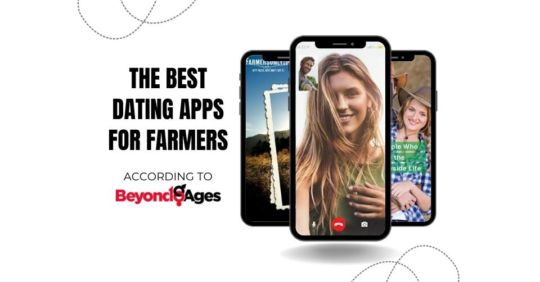 Though the stereotype might be that farmers and people in rural areas aren't big on technology, that's not always true. Just consider how many farmer dating sites are out there and you'll know what we mean. Ever since dating apps for particular niches started appearing, farmers have been well represented.
A few years ago, there was a bit of a boom as tons of apps tried to get in on the trend. These days, a lot of those apps have gone bust. But there remain quite a few dating sites for farmers, and many of them are still really popular. In this article, we'll discuss the best sites for dating farmers or people living in the country.
Whether you own a farm or would like to, these sites and apps will help you find love.
How we ranked the best farmer dating apps
There are a ton of niche dating sites out there these days. What might be an indicator of quality for one type might not matter as much for others. For that reason, when we looked at the various farmer dating sites and apps, we had distinct criteria. The most important one is how popular each of these platforms was.
Since one of the main challenges of dating in the countryside is a lack of options, app popularity matters big time. You don't want an app where you keep seeing the same five profiles. Beyond that, the quality of the women on the site or app was a big consideration. And finally, the usability of the app and the value of their respective paid subscriptions.
With all that in mind, here are the top dating sites for farmers and people living in rural areas.
The Top Farmer Dating Sites Right Now
As we said above, the internet has produced tons of farmer dating sites. Sadly, many have long gone the way of the buffalo. The ones that remain, though, are still trucking and they're helping people in the country find love every day.
Below is quick summary of the two farmer dating sites that we think are worth your time.
Overall

Our team rates each site objectively based on many hours of independent research, the features each site offers, and how it compares with other sites. The ratings are the opinion of our editors and their extensive experience.

7
9.5
Quality of Women

Our opinion of how attractive the typical woman is that uses this site and how easy they are to connect with compared to other sites.

6
9
Popular

How many people are using this site to actually meet people compared to other sites.

4
9
Usability

How easy is this site to use and how quickly can an average person begin meeting people compared to other sites.

7
10
Privacy & Safety

Does this site take proper precautions to safeguard its members, their identity, and their data.

8
10
Effective

Our opinion of how easily an average person will be able to achieve their dating goals with this site compared to other sites.

7
9
Value

Will the time and money spent using this site pay off for an average person based on the opinions and experience of our editors.

4
10
Our Recommendation
Try FarmersOnly if you're a farmer or want to be with one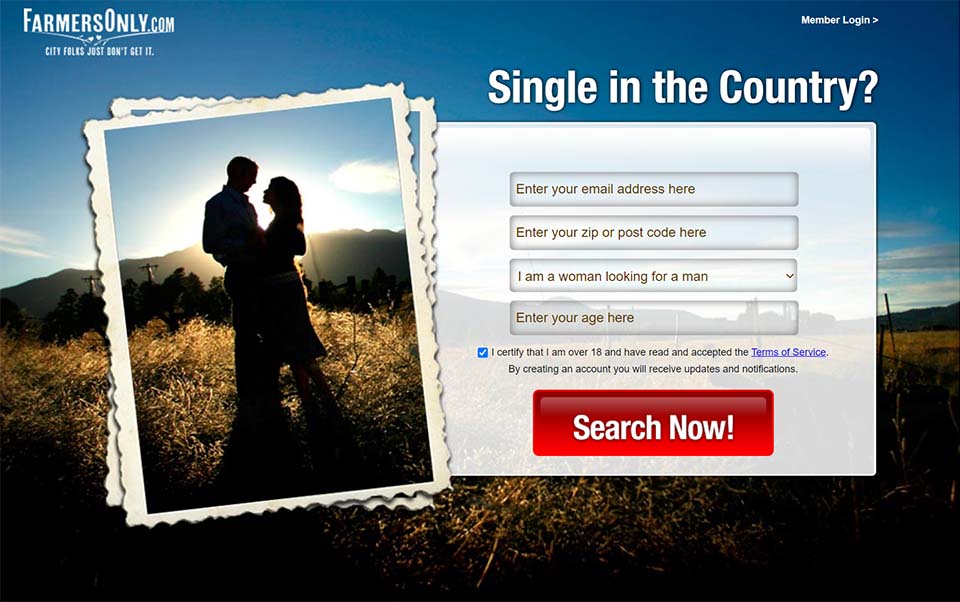 With a tagline that proclaims, "City folks just don't get it," FarmersOnly doesn't mince words. Launched in 2005 as FarmerOnly.com, this is the original farmer dating site. In the nearly two decades since it appeared on the scene, FarmersOnly has remained the gold standard. All the farmers and countryfolk worth their salt are on here.
FarmersOnly has struggled a bit to keep up with the changing times – its app is pretty barebones. But in many ways, that's its appeal. It remains grounded in its core mission – connecting people in America's Heartland – and it continues to succeed at that. If you don't need all the bells and whistles, FarmersOnly.com is the site for you.
Try eHarmony if you're a farmer looking for love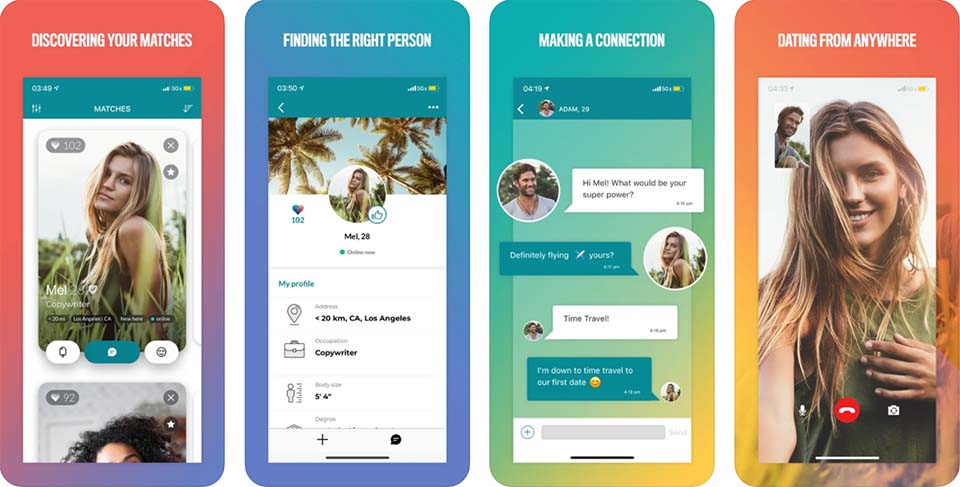 Sometimes, a quantity-over-quality approach actually does work better. eHarmony is by no means a farmer dating app; it is a site for people of all stripes. With its long history of success, it's gained millions of users and produced countless marriages. In fact, eHarmony is responsible for more marriages than any other dating site or app.
This is why rural folks and farmers should try it out. There are so many people on eHarmony, statistically, there will be quite a few near you. Plus, in comparison to a lot of the other popular dating apps, this one is actually focused on creating relationships. Chances are, eHarmony will be the best farming dating app you've ever tried.
The Other Top Dating Sites for Farmers Worth Considering
If eHarmony and FarmersOnly don't appeal to you (or you've tried them and they don't work), here are 3 more options you can try out.
Scared of getting catfished? Try FarmersD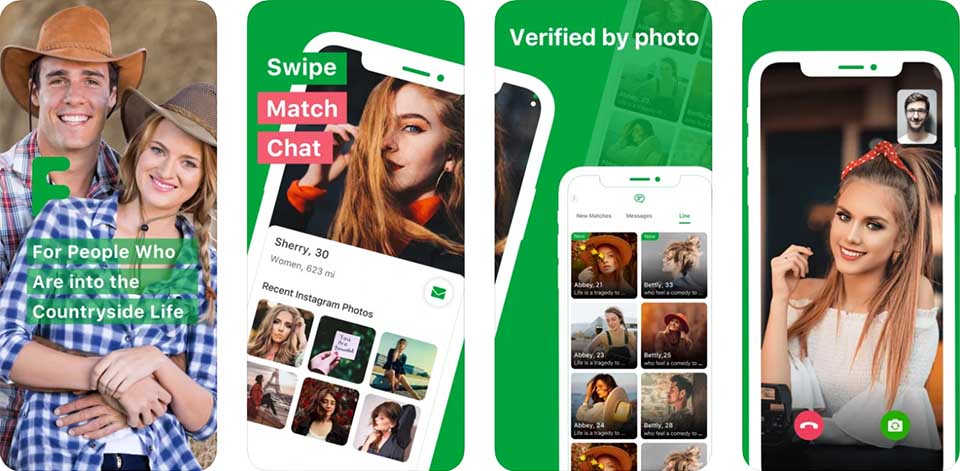 We don't want to be reductive, but there's a stark reality for all farmer dating apps that aren't FarmerOnly.com. At the end of the day, they'll always be a Johnny-come-lately compared to the OG farmer dating website. But that doesn't mean sites like FarmersD don't still have something to offer.
FarmersD promises all its users are verified through photo identification. They also claim female users outnumber male users three-to-one. We haven't been able to independently verify that claim, but there are a lot of attractive, country-loving gals on there. Overall, we'd say it's definitely an app worth checking out.
Looking for someone religious? Try Christian Mingle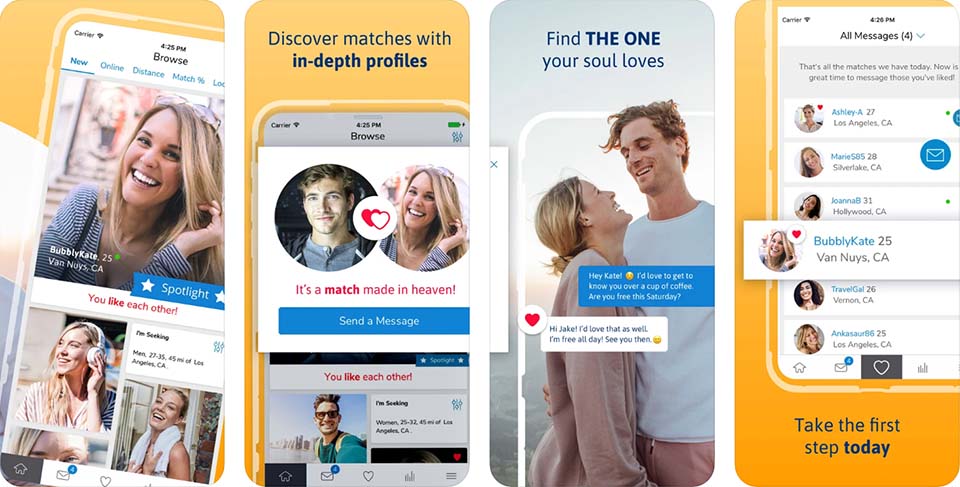 Christian Mingle is, obviously, not an app exclusively for farmers. But in terms of demographic appeal, there is a ton of crossover. After all, farmers and those who live in rural areas do tend to be people of faith. Plus, Christian Mingle is one of the most popular apps designed for religious folks. That means it's got one of the largest user bases out there.
We definitely say this app is worth your time if you live in the country and have traditional Christian beliefs.
Farmly is also worth a shot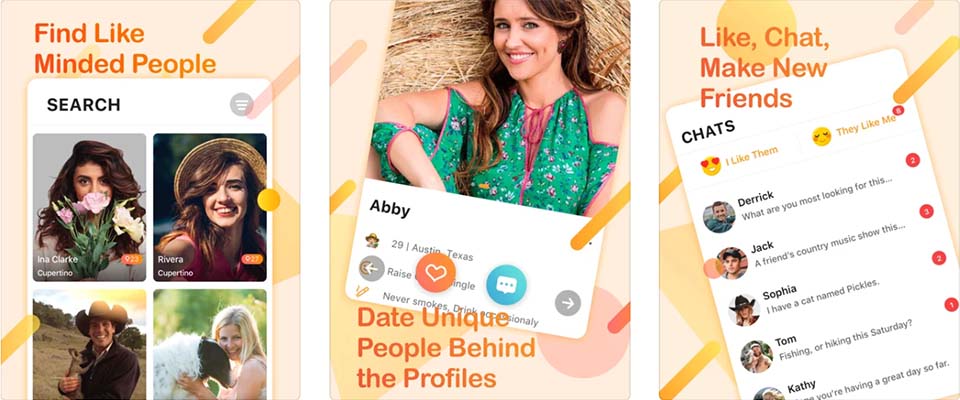 Another product of the farmers dating app boom, Farmly is pretty hit or miss. If you happen to live in the right areas, you'll still find some high-quality matches. Unfortunately, probably due to the glut of these types of apps, Farmly has seen better days. It offers free unlimited chats, which is good, but that's not enough to make it stand out from its rivals.
The Most Important Considerations When Choosing a Good Farmer Dating Site
Before signing up to a farmer dating app or site, you should know exactly what you're looking for. Here are the top 5 things you should consider before paying for any subscription:
Do you only want to date fellow farmers?
An obvious question, maybe, but a very important one. Farmer dating apps limit your options. There's a tendency to think that people from the country only want to date other people in the country. But just because you're a farmer, that doesn't mean you'll like a cowgirl. Opposites often attract, as they say; you might want to meet a city chick.
Are faith and political views important to you?
People in the country tend to hold more traditional views on religion and politics. It's a generalization, but one supported by a lot of data. So, if you're generally apolitical (or even liberal), and you aren't particularly religious, farmer dating apps might be tricky. Ask yourself how important it is that your partner's views align with your own.
Are you willing to travel?
There's a reason lots of people move to the city. If you only date within a few miles' radius and there's a limited supply of women, options can dwindle fast. What makes dating apps and sites so great is that you can expand your search area far beyond a few miles. If you're happy to travel to meet a girl, use apps that don't limit matches by geographic proximity.
Are you looking for marriage?
This could very well be the most important issue. Women in the countryside tend to want serious relationships, not flings. So, are you looking to settle down, or are you still sowing your wild oats? If it's the latter, dating apps for rural areas might be a waste of time (both yours and theirs). Alternatively, if marriage is the goal, a country girl is always a great choice.
How much are you willing to pay for a dating site?
From Tinder to Bumble, there are plenty of free dating apps that get results. But when it comes to finding a woman for a long-term relationship, you probably want a more substantial dating service. The most expensive apps aren't always the best, but as a general rule, you get what you pay for. If money is an issue, you probably aren't ready for marriage anyway.
5 Key Tips to Get Great Results Using Farmer Dating Apps and Meeting Farmers
To ensure success when using farmer dating sites, you need to be savvy about how you use each service. Here are a few tips to keep in mind.
Tip #1 Make a good profile
Before you even connect with a girl, you'll have to grab her attention. For many guys, that's the first major hurdle. How do you make a good first impression with a few pictures and a short bio? Well, there are many steps to writing a good profile, like making sure you fill out everything. If you need help, we have some useful profile prompts to get you started.
Tip #2 Break the ice
So, you've matched with a beautiful cowgirl and now you're wondering what to say to break the ice. This is where tons of guys make serious mistakes. A lifetime of working on a ranch often leaves you ill-equipped as a smooth talker. Don't get all in your head, though. It doesn't have to be a struggle. We've got tips for how to start a conversation online or in person.
Tip #3 Ask her out
Once you've gotten past the openers and you're actually chatting, it's time to ask her out. Too often, guys are afraid to pull the trigger, then they get stuck in the friendzone. Or, worse, the girl just starts ignoring them. Don't give her the chance to get bored, ask to meet up. But be sure to avoid cheesy mistakes when asking for a date.
Tip #4 Make a good first impression
The moment she first lays eyes on you, she's going to make a million judgments. Make sure they're good ones by dressing to impress and being clean (maybe not too clean). Part of making a good first impression is having confidence. You're a hardworking, rugged man who knows how to take care of himself. Let her see that.
Tip #5 Turn one date into two (and three, and…)
Of course, if you're looking for love, the goal isn't just getting one date. It's about turning a date into dating. To do that, you'll want to do well on the first date (which means you should pay, obviously). If you're charming, kind, and attentive, chances are she'll want to see you again. Then you just have to figure out how best to ask for the second date.
Frequently Asked Questions About Farmer Dating Apps
Farmers' dating sites tend to be pretty straightforward and to the point, but you may still have questions. Here are answers to the most common ones:
What are farmer dating sites?
Despite the name, farmer dating sites aren't just for farmers. They're intended for anyone living in rural areas, on ranches, in the woods or, yes, on farms.
Are farmer dating apps and sites legit?
After the boom and bust of farmer dating apps, most of the ones that remain are, indeed, legitimate.
Are farmer dating apps and sites safe?
Being safe on any dating app is partly about the app's security, and partly about your own behavior. At the very least, the sites we've recommended should keep your data and information private and safe.
What are farmer dating site alternatives?
We've mostly focused on sites and apps that are geared toward relationships and marriage. But if that's not your goal, there are plenty of other dating apps and sites out there.
How do farmer dating sites work?
Most farmer dating sites and apps are location-based, so you know the people you match with are nearby.