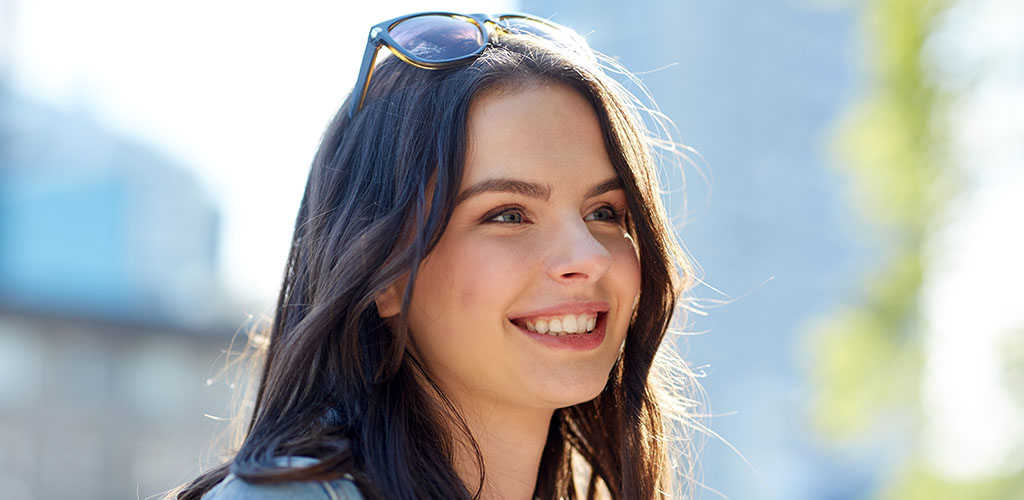 Want to know where you can meet Sacramento girls? You're in the right place! We put together a list of the best places in the city to pick up girls, and we want to share it with you!
From the trendiest bars in the downtown nightlife district to coffee shops in East Sacramento and popular venues in Midtown, we have the right solution for everyone. If you're a college student and want to attract girls your age, our list also includes venues that are near the California State University and other colleges in the city.
We also tried and tested several dating websites for you, so you can find your ideal partner online if that's your thing. After all, 58% of girls in the city are single!
Ready to check out the best places to pick up girls in Sacramento?
The Best Places to Pick Up Girls in Sacramento
Here are the places where we had the most success meeting Sacramento girls. Keep reading, and get a date tonight!
Nightclubs are a great option to pick up Sacramento girls
Here are the best clubs in Sacramento and, most importantly, the most popular among single girls. We had great success meeting girls in all of these venues!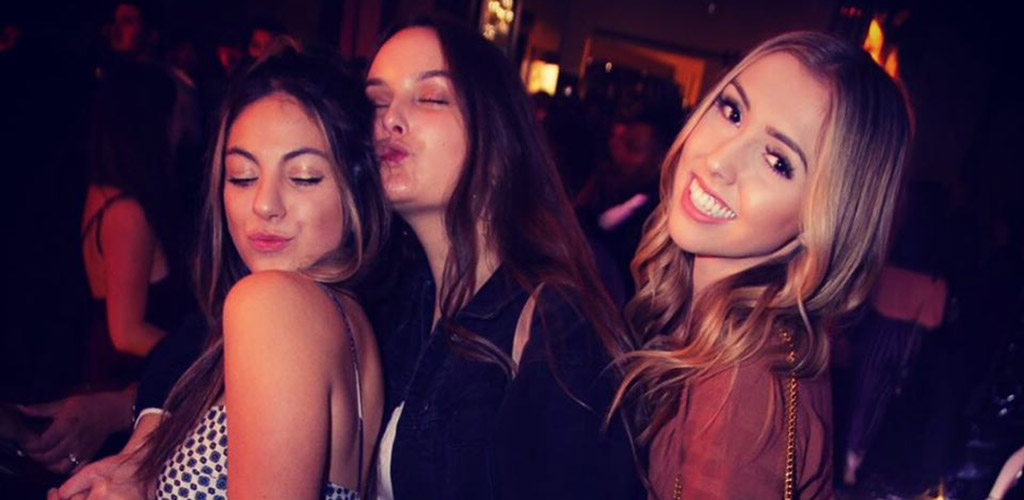 @theparkdowntown
The Park Ultra Lounge is definitely one of the best places to pick up girls in Sacramento. Located in downtown, it hosts great DJs and has a spacious dance floor for you and your friends to have fun. Lines are always long, but the wait is always worth it. Once we made it inside, we found more hot girls in the dance floor than we could count!
The atmosphere is very sophisticated and the drinks are excellent. But be aware of the dress code. The bouncers won't let you enter the club with athletic shoes, gym clothes, ball caps and baggy garments. There is a cover charge on Fridays and Saturdays, and you can also get bottle service.
District 30 is another great upscale club to meet single girls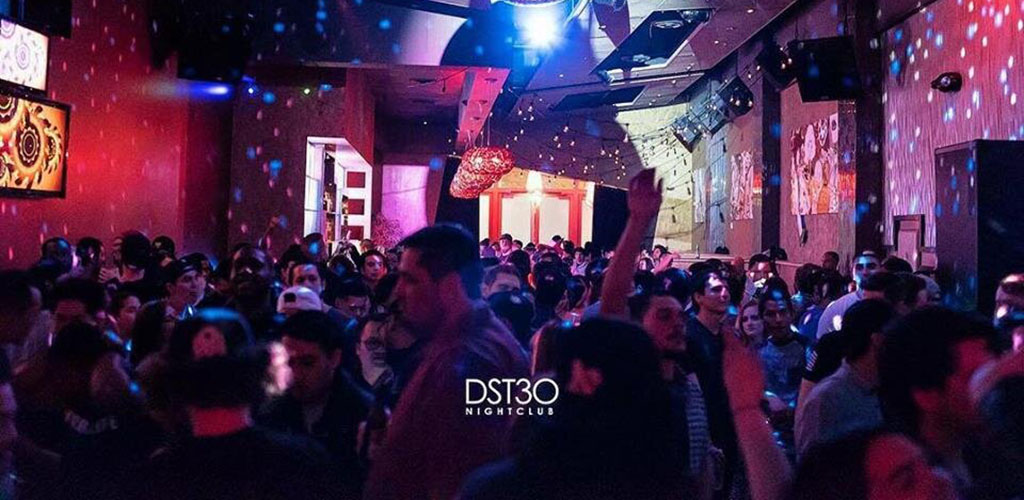 district30sacramento.com
The fancy colored lights, good music and tasty drinks attract many girls into this elegant dance club. Just like The Park, District 30 is another one of the best places downtown to have fun and socialize with single girls in Sacramento.
The sound system is excellent, definitely one of the best we've experienced in the city. The music is mostly R&B, so it puts people in the mood to dance. However, sometimes they also host DJs who play EDM, if that's your thing.
Whatever the music of your choice, the girls here are always pretty hot. Don't miss the chance to approach a couple of them. While we don't think this is the spot for chatting, you can make your intentions clear with your dance moves!
Honorable mentions
Here are a few other good clubs to meet Sacramento girls, but we feel that they aren't as great as the ones above:
Adult FriendFinder is the top website to find one night flings and friends with benefits in Sacramento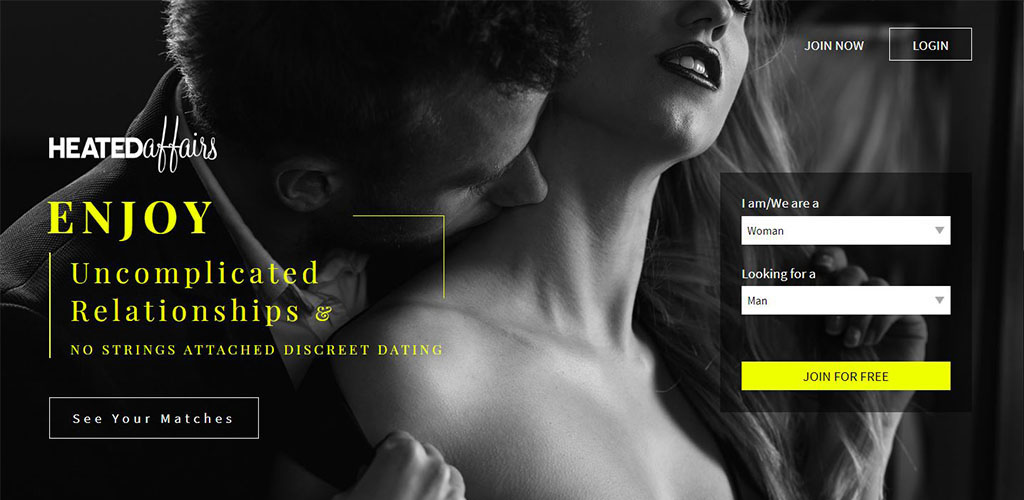 If you want to meet hot single girls in Sacramento but don't feel like committing to a long-term relationship, we have a solution for you! If you just want a partner for a single night of fun or a friend with benefits, Adult FriendFinder is the site to try.
It has millions of active users looking for sexually adventurous casual partners, many of whom are in Sacramento. Therefore, Adult FriendFinder gives most guys the best chances to meet girls interested in casual flings. You'll have success even if you don't fall into the category of the 15% most attractive men out there, provided that you've got a nice personality to appeal to the girls on the site. This lands Adult FriendFinder firmly in our list of the best sites for casual relationships.
Since the site is specifically targeted to people who look for no-strings-attached fun, you won't risk running into a girl who is waiting for Prince Charming and breaking her heart. Adult FriendFinder is mobile-friendly. So you can browse hot girls on the go while using its many filters.
Try Adult FriendFinder For Free!
If you haven't had much luck meeting girls who are just looking to hookup you really need to
check out Adult FriendFinder's free trial
ASAP. When it comes to a site that actually delivers and helps guys meet girls just looking to fool around we haven't found anything else better (even after trying out 100+ of them). Check them out for free!
Bars and beer gardens are another great choice to meet single girls in Sacramento
What's better than having a nice drink with friends at a casual, relaxed bar? This type of environment is great for socializing and maybe meeting someone new. Here are the bars in the city where we had the most success meeting girls: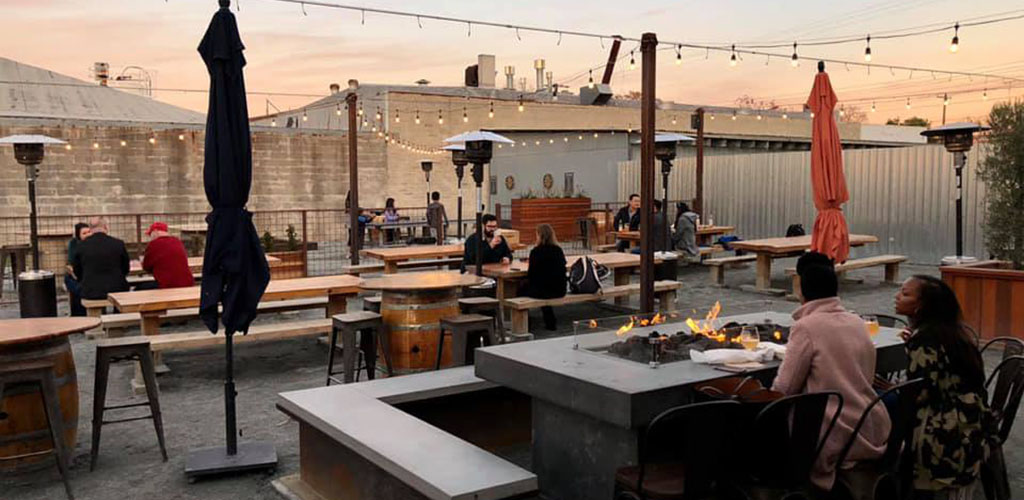 @SacYard
This tap house offers not only a huge selection of craft beers but also a beautiful beer garden with a relaxed atmosphere. In there, it's very easy to socialize and meet Sacramento girls.
The beer garden is 3,800 square feet, so it can host many people in the summer. You can even play outdoor games like cornhole, the ultimate icebreaker. We've met a lot of girls who were up for a game or two over some beers. But if outdoor games aren't your thing, you can also check out the food trucks parked nearby.
The Cabin is a trendy cocktail bar where you can meet many sexy Sacramento girls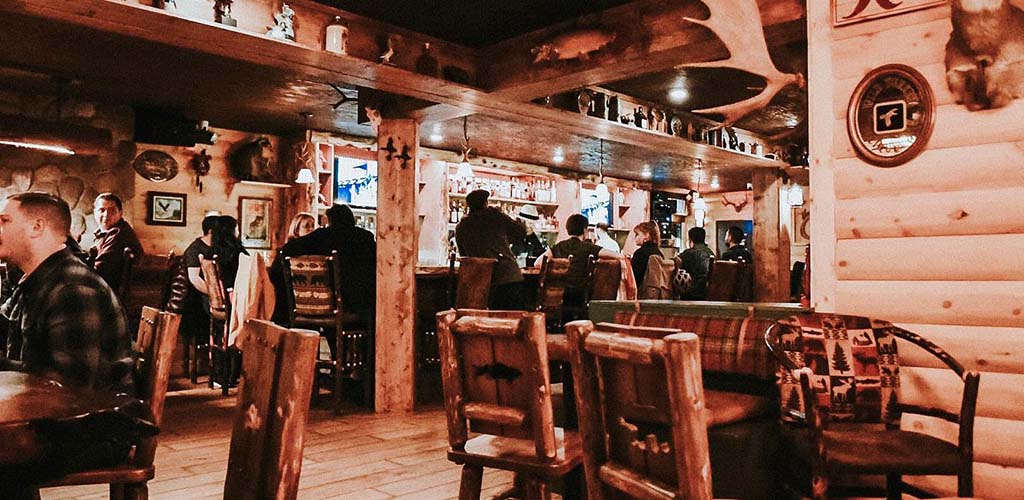 @thecabinsac
Among the best places to pick up girls in Sacramento, there is The Cabin, a rustic cocktail bar with a romantic vibe. This spot has many unique house cocktails, a great selection of beers and, most importantly, pretty girls. The drink prices are affordable, and there are also happy hour specials from Monday to Friday, as well as some snack options. Keep in mind that this spot only accommodates about 60 people. So any encounter here feels super intimate and exclusive. If you're looking for a cozy bar where you can chat with girls you just met, The Cabin should be your top pick.
Honorable mentions:
Here are other bars where you could have success approaching single girls:
Tupelo Coffee House is one of the best places to pick up girls in Sacramento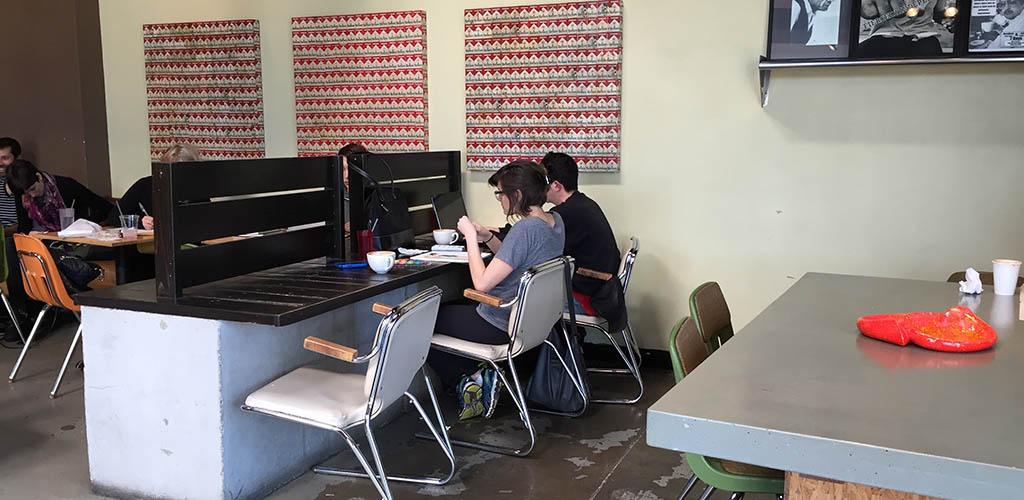 workfrom.co
Tupelo Coffee House is the closest coffee shop to the California State University campus, so it's one of the best places to meet girls who are still in college.
There are lots of available power outlets and Wi-Fi. So you can bring your laptop and study or do some work while you wait to start a conversation with the girl you like. Plus, there's a huge selection of lattes, drinks and pastries.
A nice perk is that most customers are regulars. So if you can't approach a girl during your first visit, you have many chances to see her again at the same coffee shop.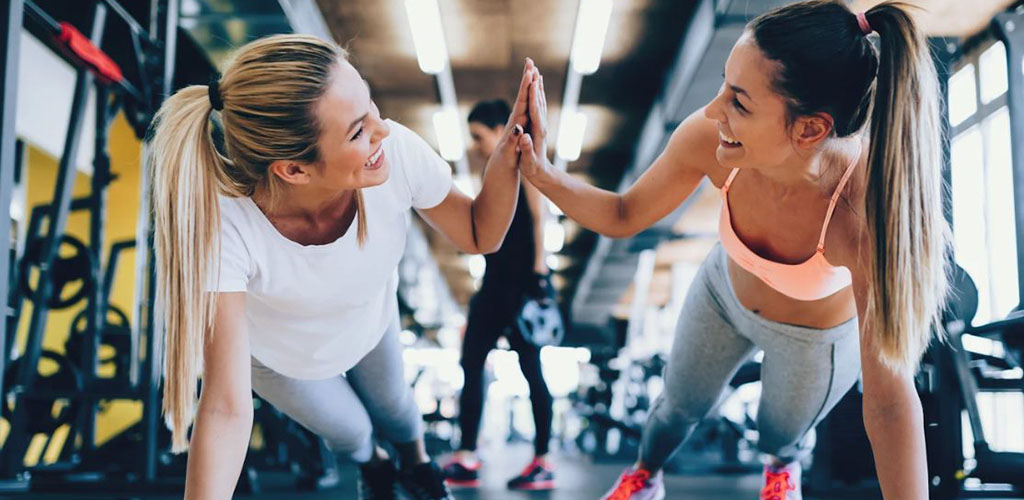 @CapitalAthleticClub
Have you ever tried picking up girls at the gym? Well, you definitely should! If you approach girls without interrupting them mid-workout, The Capital Athletic Club can turn into one of the best places to pick up girls in Sacramento.
This popular downtown gym offers many fitness classes where you can so many new people. Look for classes where you'll probably find more girls than guys, like Pilates. This way, you won't have to face much competition.
Alternatively, you can approach girls in the weight room or at the swimming pool. There is also a café for gym members where you can buy a protein smoothie or a glass of wine for the girl you just met.
eHarmony is where you might find your future girlfriend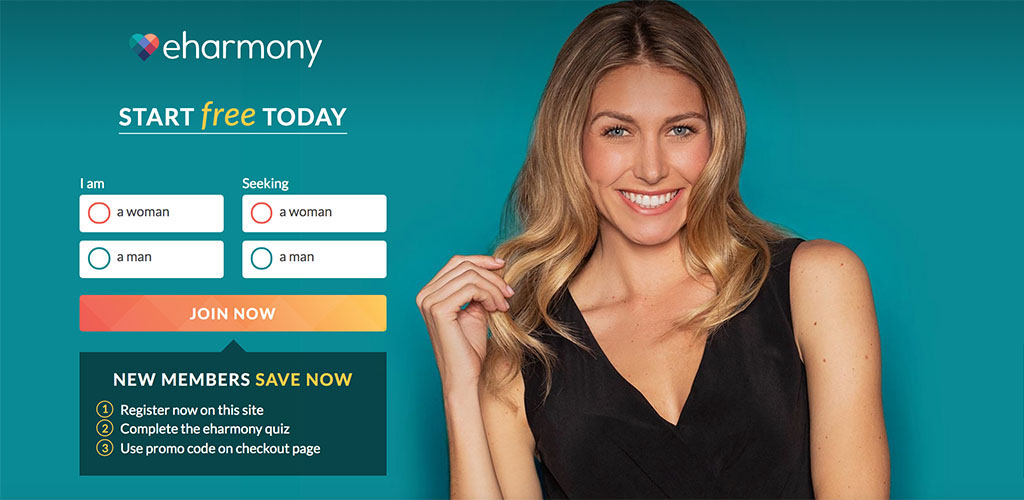 If you'd like to meet single girls in Sacramento who want a relationship, eHarmony is the right place for you. This website has a sophisticated matchmaking algorithm that considers your personality and preferences. It's one of the most sophisticated ones we've tried!
Every day, thousands of people find their match. After a pretty lengthy signup process where you have to provide detailed information about yourself and what type of partner you're looking for, eHarmony sends you the profiles of some potential partners every day.
This way, you won't have to lose time scrolling through hundreds of profiles. Plus, this unique matchmaking approach prevents attractive girls from getting flooded with messages from guys. That means you'll face less competition.
69% of guys who signed up for the site met their significant other within a year. And 75% of all marriages that started online started on eHarmony. These numbers speak for themselves!
More Great Places to Meet Sacramento Girls
Here are other places where you can have a lot of success meeting sexy Sacramento girls. Try them out and you might land yourself a date!
Donuts & Coffey is another popular spot with sexy Sacramento girls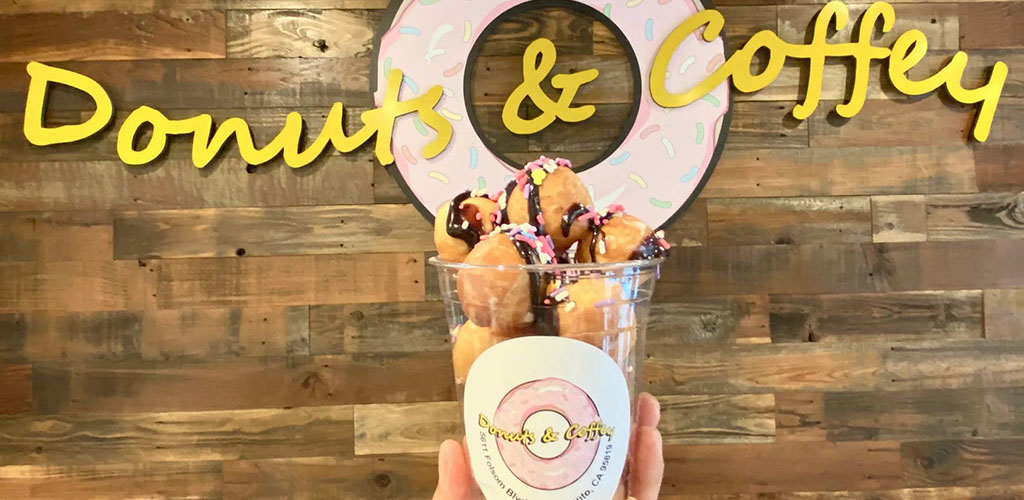 donutscoffey.com
Donuts & Coffey is a trendy coffee shop in East Sacramento where many girls go for breakfast or a quick work lunch. Like Tupelo, this is a great place for getting some work done and studying because it has Wi-Fi and several power outlets. You'll find many girls working with their laptops while they enjoy their drinks and sweet treats. But since this spot has a laidback vibe, you won't have trouble approaching them. Before you set your mind to picking up girls, we suggest trying their amazing selection of donuts and teas!
Tinder works pretty well for good-looking guys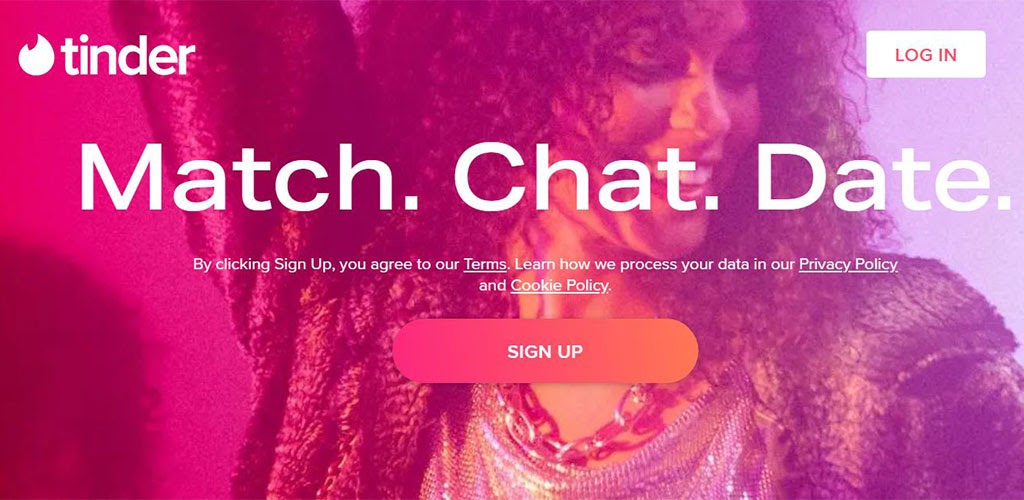 How could we not mention Tinder, one of the most popular dating apps out there? It definitely has a huge user pool, but you'll also face lots of competition.
Plus, we all know that on Tinder, girls tend to judge guys mostly based on their looks. This is a natural consequence of the swiping process since girls won't see much more than your profile photo before deciding to swipe left or right.
That said, if you are particularly handsome, you'll likely get many messages from girls on Tinder. Alternatively, you have to be very good at seducing girls over text — provided that they swiped right on you, so you can reach their inboxes. If a girl swipes left on you, unfortunately, you can't message her, so you'll definitely need an attractive, striking profile photo.
If you're an average Joe, Tinder can still work. But we'd still recommend eHarmony for committed relationships and Adult FriendFinder for casual flings.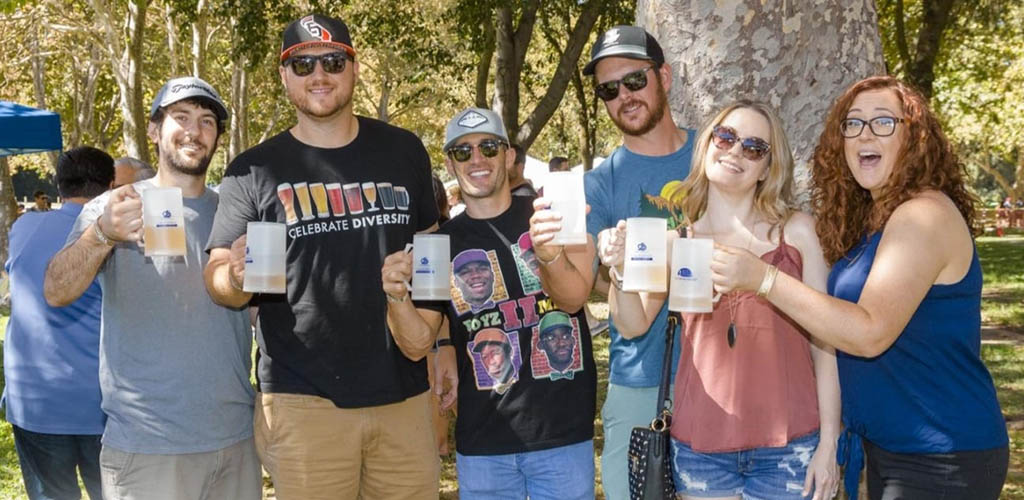 @cabrewfest
Held at the Discovery Park Sacramento, typically in September, the California Brewers Festival attracts many beer lovers from all neighborhoods and suburban areas. It hosts around a hundred breweries, which serve a huge variety of delicious craft beers. Plus, no beer festival would be complete without food trucks serving bar food and snacks!
Of course, they also host DJs who spin tracks that are perfect for dancing in the park. So if you've got some moves (or a few beers in you), the park-turned-dancefloor might be where you'll meet a host of hot single girls!