Would you like to learn how be confident around girls? You're on the right track: Confidence is the key ingredient in seduction!
Researchers have debated a lot about whether confidence is an inborn personality trait or not. However, the good news is that you can learn it. With a little effort and patience, you can definitely become the guy that every woman wants to be with.
In this post, I'll teach you how to boost your self-esteem with the purpose of improving your dating life. Keep reading!
Learn How to Be Confident Around Girls
You know, there are some guys that just seem to have success with women, no matter how they look. No, it's not because they're insanely rich. Their secret is confidence. They know how to approach ladies without anxiety and how to avoid looking needy. These are critical factors for having amazing confidence with women.
Keep in mind that there's a difference between confidence and arrogance. You want to draw her in with your confidence, not drive her away by bragging.
Are you ready to become one of those guys? Here are the steps you can take right now to boost your success at picking up ladies:
1. Improve your life and make it something you love
Many men make the mistake of thinking that they'll only be happy when they get a girlfriend. But not being happy with their current life sabotages their self-esteem. How are they supposed to get a date if they're not confident?
Instead, make sure to live your life as a single to the fullest. Focus on improving your job, friendships and hobbies first. Then, when you'll have achieved this goal, you'll be able to bring the right partner into an already amazing life. This is a great way to overcome insecurities and build confidence.
Additionally, having a fulfilling life as a single avoids another terrible dating mistake: Acting needy. As the self-help author Mark Manson says, "All attractive traits in a man can be traced back to his lack of neediness."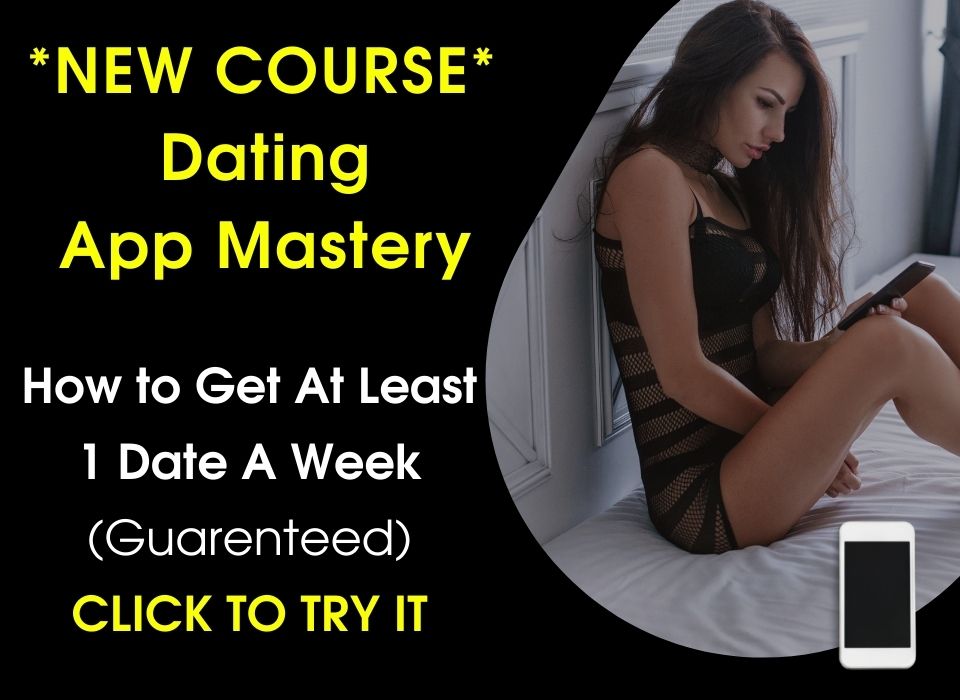 2. Work on your verbal and non-verbal communication
If you reach out to a girl with your back hunched, your arms crossed and your eyes wandering across the room, do you think that she'll find you attractive? Obviously, the answer is no!
The same applies if you mumble or avoid eye contact. Instead, here are the non-verbal cues that denote confidence:
Initiating and maintaining eye contact with a woman;
Smiling genuinely;
Giving the woman a firm handshake when you've approached her;
Standing up straight, with the chest up;
No hands in pockets or fidgeting with objects.
Also, if you would like to improve your verbal communication, don't be afraid to join your local Toastmasters' group. Memberships are very cheap and you get to practice speeches in a safe environment. Plus, everyone there is super supportive and friendly!
Making your body language more manly and confident is useful not only for attracting women but for better success at work as well.
3. How to be confident around girls by destroying your limiting beliefs
Most of what keeps you from doing well with women are your limiting or negative beliefs and anxieties.
If you get rid of all those, go on dates, analyze what went wrong and how you could improve from each, you'd move forward at lightning speed and be dating tons of women in no time.
Luckily, the life coach Joel Annesley says that you can destroy your limiting beliefs in just four steps:
Identify the beliefs that are limiting your success with women. It could be something like "I'm unattractive" or "I'm too shy." Write them down.
Acknowledge that those beliefs are just beliefs. They aren't necessarily true! Instead, they're something that you built up in your own mind.
Reprogram your mind to remove those limiting thoughts. This isn't an easy task, but the expert suggests using meditation and visualization. Say to yourself in the mirror "I can have success with women" every day. Positive affirmations can do wonders to boost your confidence.
4. Approach women quickly
As a friend of mine used to say, "if you hesitate, you masturbate." If you don't talk to a woman as soon as you see her, your approach will be awkward. She'll notice you looking at her but never daring to make the first move. This might make you look self-conscious or even creepy!
Also, while you wait for the perfect time to initiate a conversation, another guy will take advantage of your self-doubt. He'll take the beautiful girl home and you'll go back to your apartment empty-handed!
When you see a lady you like, give yourself three seconds to approach her. This a good way to show confidence with women. Waiting more time won't make you feel more confident. Instead, it messes with your chances to attract her!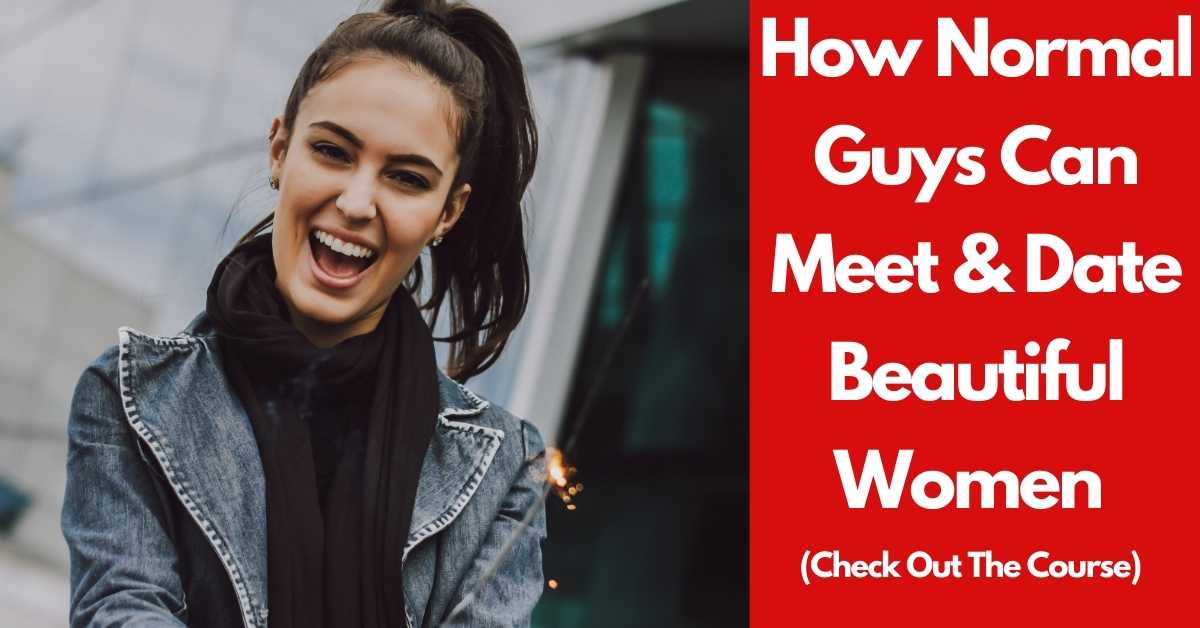 5. Do more physical exercise
Different studies have shown that exercising improves your self-esteem. Physical activity stimulates the release of endorphins (to make you feel less stressed) and dopamine (to make you feel good). This will help you to act less nervous around the ladies and to feel more confident.
Additionally, achieving small goals during your workouts boosts your self-esteem. To get the best results, set achievable goals and avoid pushing your body too hard.
When you reach a small goal, such as running a half-mile, celebrate it! You could buy yourself a tasty protein shake or have a latte in a nice coffee shop.
6. Go out with a wingman
Having a wingman by your side brings multiple advantages. First, he can motivate you when you don't feel confident enough to approach a girl you like. Secondly, he can make sure that you have a wonderful time even if you get rejected.
You can simply choose one of your friends to act as a wingman or hire a professional one. The pros are obviously used to the dating scene, so they can give you great advice about how to be confident around girls in real time.
However, if you can't afford a professional wingman, just choose one of your friends. It must be someone you completely trust and with whom you feel free to talk to about your fears. A great idea to overcome approach anxiety? Give your wingman $100, and tell him that he can give you the money back only after you've talked to five girls.
7. How to be confident around girls with meditation
Meditation has many benefits: It reduces stress and anxiety while improving the quality of sleep. Additionally, a study published in The Journal of Positive Psychology demonstrated that mindfulness improves self-esteem as well.
Why don't you use it to reduce your approach anxiety? You don't need any fancy equipment to start meditating. Just find a quiet place to sit or lie comfortably, and set aside some spare time.
On the internet, you can find plenty of free guided meditations intended to boost confidence and self-esteem. If you're a techie, you can even find meditation apps for your device.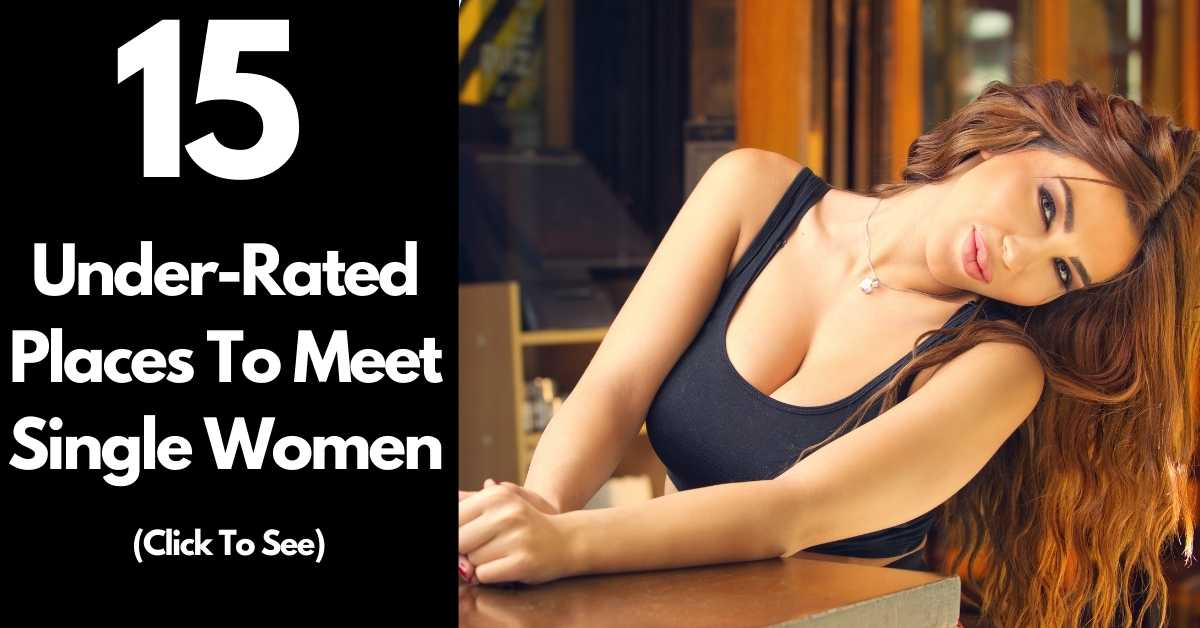 8. Stop comparing yourself to others
With the rise of social media, we're all tempted to compare ourselves to our acquaintances and followers. Maybe your Facebook feed is filled with photos of one of your friends going on dates with many different women. This could make you feel inferior to him in the long run.
A study published in the academic journal Cyberpsychology, Behavior, and Social Networking suggested that comparing yourself to others on Instagram could harm your self-esteem. Another research paper written by the scholars Montathar Faraon and Mauri Kaipanen linked heavy Facebook use to lower self-esteem.
But this unhealthy kind of comparison can also occur offline. Instead of becoming jealous of your friend who has luck with picking up women, work on your own self-esteem. Remember that people tend to show off only the most glamorous aspects of their lives, but you never know the full truth!
9. Fake it till you make it
Many self-help experts advise faking confident body language while you're still working on your self-esteem. For example, the marketing expert Derek Halpern uses the ABC method for building confidence. The acronym stands for "Act confident," "Believe you can be confident," "Be confident."
Talking about his own experience with building self-esteem, Halpern says "At first, I pretended to be confident. But I didn't really FEEL confident yet. I just ACTED the way a confident person would act…
And what happened? Over time, I started to feel more confident, too. And before I knew it I became the confident person I always wanted to be."
The author and self-help expert Caroline Foran also uses this method. "I've lost count of the amount of times I've stood up in front of a room of people and spoken about my experiences of anxiety and confidence and how others might find it helpful," she says, "but still to this day I have to have a little 'fake it' top-up before I go on."
You can also aim for more masculine body language, which is also centered around confidence.
Long story short: Always use the verbal and non-verbal communication tricks we mentioned above, even if you don't feel like it.
10. How to be more confident around girls by dressing for success
To boost your confidence so that you can attract women, you should make sure that you look your best. Every guy is more attractive when he wears good-quality jeans and nice, clean shirts!
Plus, as the dating expert Malcolm Thomas says, "another advantage of dressing well is that when you look good, you will also feel good." This is a huge boost for your self-esteem!
Thomas suggests that you go shopping with a friend or family member who has a good eye for fashion. This way, you can get his or her honest advice about which colors and styles look better on you.
---
Now you know how to be confident around girls. It mostly boils down to having better self-esteem. If you put some time and effort into this task, however, you'll see the results sooner than expected!