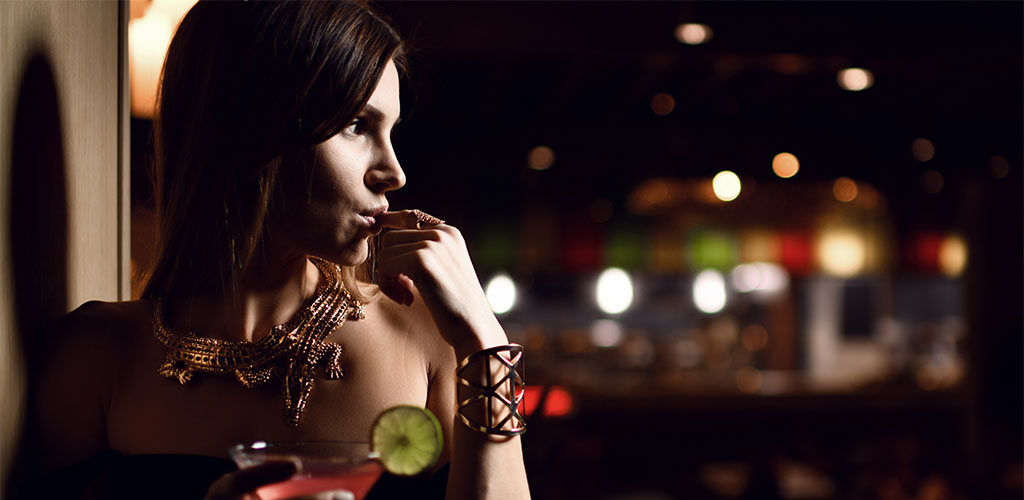 This is an ideal city for meeting new people. Between the Midwestern charm and the year-round events, festivals and parties, there are ample opportunities to make new friends and find Chicago hookups. However, when you're looking for friends with benefits, sometimes the options can be as bleak as our winters. No matter how many Chicago hookup apps you download or dive bars you visit, at times, you can't scratch your itch.
It's strange that in a city of 2.7 million people, getting laid in Chicago would ever be a challenge. Yet it can be, and the reason is simple: You're using the wrong methods. It doesn't matter if you're in Viagra Triangle, Englewood or Boystown, if your only technique for getting laid is hitting up the same pickup bar night after night, you might as well be out in South Bend. There's only so many times you can draw from the same well.
Perk up, we're here to help. With the assistance of hookup experts and local guides, we've curated a list of the best hookup apps in Chicago that get results. These apps and sites are helping Chicagoans of all ages, genders and preferences stay warm in the cold months. If you prefer meeting people in person, we've got you covered, too, with our list of the best Chicago hookup bars.
Read them both below and let us know how our suggestions worked for you in the comments.
Our Favorite Places to Find Hookups in Chicago (Apps and Hookup Bars)
As fun as Chicago is, sometimes you don't feel like dealing with the elements to hit up a bar and hope you strike gold. That's why so many people are turning to hookup apps. These are some of the best places to get laid in Chicago.
Arbella is a great pickup bar to start with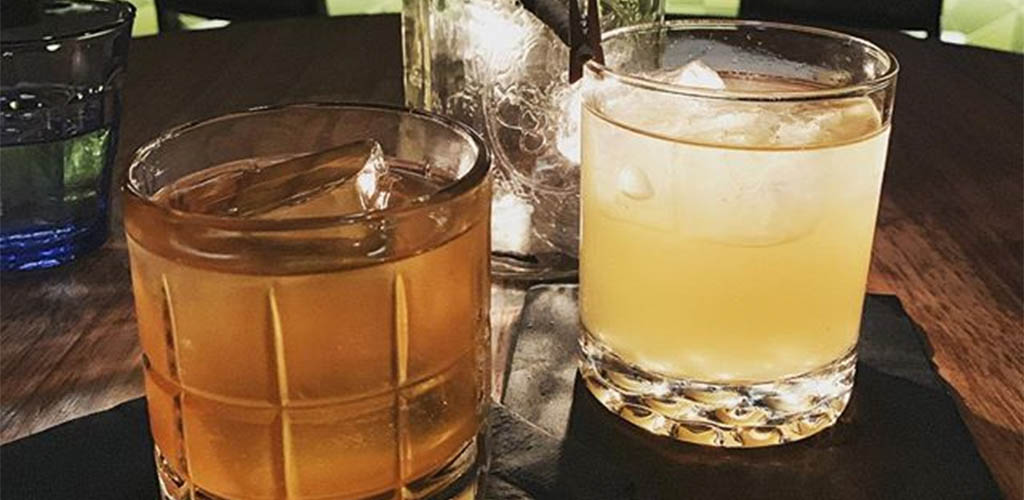 @thedrinkdesigner⁠
Chicago has a great cocktail scene right now, so we've got to start our list at Arbella. Just off the Grand/State red line stop, this beautiful cocktail bar and restaurant treats their customers right. That's why so many come back time after time. That includes many gorgeous women, so if you're interested in seducing older women, this is a must-make stop.
Men and women of all ages loves this bar, though, because Arbella serves fantastic drinks and delicious food, all in a sensuous atmosphere. This is a great place to impress someone you've met on an app, or to meet someone completely new. However your night started, if you come here, we're pretty sure we know how it's going to end since this is one of the better places to meet older women looking for hookups.

With over 90 million active users, the best alternative to Tinder is Adult FriendFinder. Honestly, it's not even a competition, because for most of us, AFF is way more fun and productive than any other app. It's taken the top spot on our annual list of the best hookup apps and sites for three years straight, and we doubt that's going to change anytime soon.
For most people out there (especially guys) Adult FriendFinder is going to give you the best results and is the first app you should try when looking for Chicago hookups. You really don't have anything to lose by checking it out and could give yourself a lot of new options. We have seen the best response from the first messages from women using it and are pretty confident you will too.
Adult FriendFinder has been around for decades and has been the most established global hookup app since 2006. A big part of its appeal is that everyone who signs up knows what they're in for. AFF is a hookup app and nothing else. There is no other reason to sign up for this app if you aren't looking for a one-night stand or a brief fling.
The users on Adult FriendFinder make up a varied group, though men and women in their 30s are probably the demographic that get the most use out of it. An added bonus is you don't have to be one of People's Sexiest Men Alive to get action on AFF. If you've found other Chicago hookup sites to be disappointing, hit up this site immediately.
Try AFF For Free
Getting laid at The Owl is pretty easy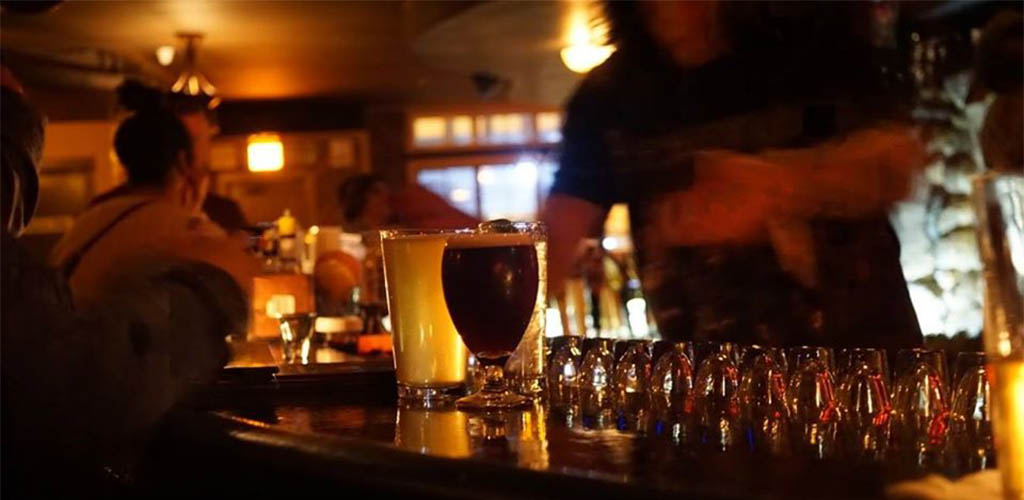 If cocktail lounges seem a little stuffy for your tastes, try The Owl instead. This bar, which stays open until 4 in the morning every day, is a perfect, low-key place to meet some new friends and get a number or two. Located in Logan Square, lots of people make this their last stop of the night before they decide who they're going home with. It's definitely one of the best hookup bars in Chicago.
In addition to being a fun spot for a drink, The Owl has events throughout the week including DJ sets and concerts which makes striking up a conversation with a woman easy. These musical nights bring out big crowds, which is perfect for finding yourself a dance partner, whether vertical or horizontal. Even if you come on the rare quiet night at The Owl, their jukebox always has a great selection of tunes.
Chicago's hottest older women are looking to get picked up on Cougar Life (try it free)

What is it about Chicago that makes it such a hotbed for sexy, older women? Maybe it's the harsh winters that help keep their looks frozen in time, but hot older women are all over this city. A lot of guys in their 20s find an older woman irresistible, which is why Cougar Life is currently one of the most popular hookup apps in Chicago. We have tried out all the best cougar bars and other places to meet a cougar in Chicago and have had a great experience.
If you're one of the many men who have gotten bored with young women, you'll want to check out the easiest, most popular app for meeting women 35 or older looking for hookups in Chicago. Cougar Life has over 7 million users, so it's the biggest app of its kind, and also the highest quality. It's not just for young guys either, plenty of older men use it too, which is part of why women love this app.
There are a lot of places that are great for meeting older women but this might be the best.
The main reason so many women have started joining Cougar Life is to sidestep social stigma. Even as hip and progressive as Chicago has gotten, many women in their 30s and 40s find that openly pursuing a younger guy can be met with judgment. Older guys dating young girls is expected, but the other way around is still treated as if it were an anomaly. Cougar Life lets women have more say in who they bed without the judging eyes.
We do an annual review of the top cougar apps and sites and Cougar Life kills it basically every single time. Guys of all ages love it, and women over 35 are fully appreciated for all they bring to the table. If that sounds appealing to you, but you're worried you don't have the game to make it with an older woman, don't worry. We offer a course on dating women over 30. Boost your confidence and then download Cougar Life.
Try Cougar Life For Free
Sakura Karaoke Bar can make finding a Chicago hookup simple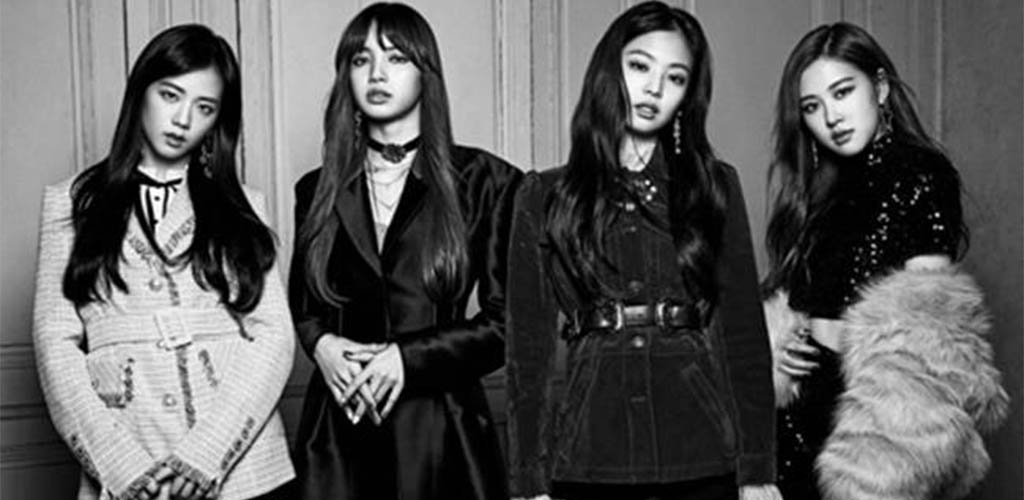 If your idea of a karaoke bar is a spot where a bunch of Iowa girls on a bachelorette weekend (terribly) sing Britney Spears, you need to check out Sakura Karaoke. There are a surprising number of local hookups that start off in places like this. Located in Chinatown, this bar is part dance club, part sports bar, and completely a good time. Plus, if karaoke is truly your jam, you can rent a private room, but it's just as fun to hang out with the crowd and get close up with a lot of other singles.
Even if you're not a singer, the drinks are great and the bar snacks are actually decent. They have different themed karaoke nights and more than 100,000 songs in their library. And yes, sometimes Iowa bachelorette parties show up. If you're looking for an easy lay, that can only be a good thing.
It's hotter than a Chicago July on Tinder

Tinder seems like it was built for finding Chicago hookups if you're pretty young. In a city that includes Northwestern, UIC and countless other schools, this app is a goldmine. That is, as long as you're really hot and in your early 20s and know how to write a good Tinder bio.
This app has an abundance of users, but not a ton of fully satisfied ones. That's because this app is geared toward the young and sexy. Few activities will make you feel older than swiping through Tinder in your 30s. Almost every Millennial has given this app a try, but only a select few would call it a great experience, in large part because they don't really know how to flirt with girls on the app.
Of those who enjoy Tinder, most are super-hot guys (in the top 10% of looks) or fairly attractive women. This is one app where everything is weighted in the women's favor, which is why so many of the hottest girls on Tinder don't even use it for hookups. They just enjoy the attention they get from guys trying to break the ice.
Tinder is unquestionably one of the most popular hookup apps in Chicago, but it's best used when you're between 18 and 28 and have chiseled abs. Even as the app moves toward becoming more of a general app, the hot and young of Chicago continue to get laid quick and easy with Tinder.
Try Tinder For Free
More great Chicago Pickup Bars
Whether you're bundling up for a February pub crawl or cooling down on a patio in August, Chicago's bar scene is second-to-none. If you're heading out with one thing on your mind, though, don't waste time and money at the wrong spots. These are the best Chicago hookup bars, hands down.
210 Live is a different kind of music venue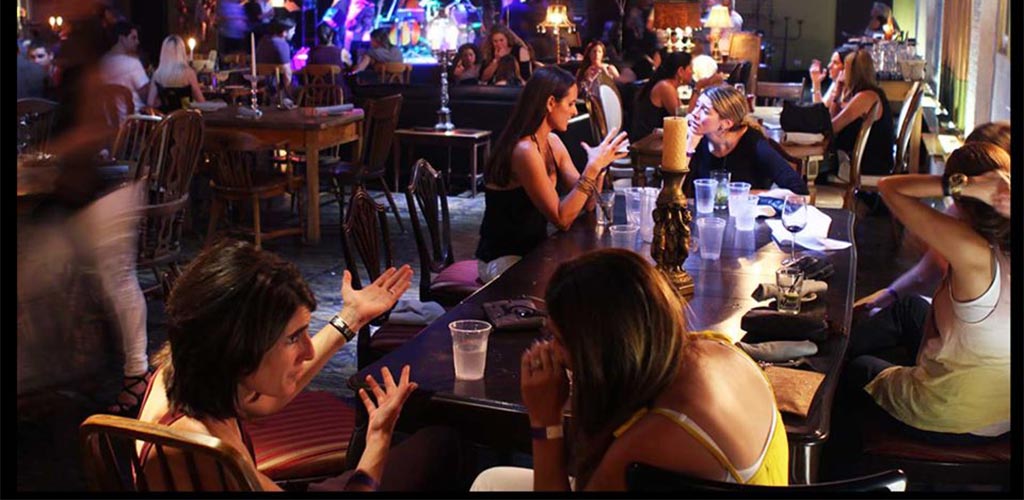 There are tons of music venues in Chicago, but few are as conducive to meeting a beautiful stranger as 210 Live. Located in North Shore, 210 Live has live music five nights a week and gets busy (but not necessarily crowded) for basically every show. The crowds here are eclectic, and because the music tends to be more diverse than most Chicago clubs, you find more people in their 30s here looking for hookups, it will be hard to miss the signs they are sending you.
As opposed to a lot of the hipster music clubs where attendees are too cool to talk to each other, people actually interact here. That's a big part of its appeal. Even if the music isn't your favorite style, it generally doesn't cost much to get in, and the live music makes for a more interesting backdrop than top 40 dance songs.
Slippery Slope has pretty much everything you could want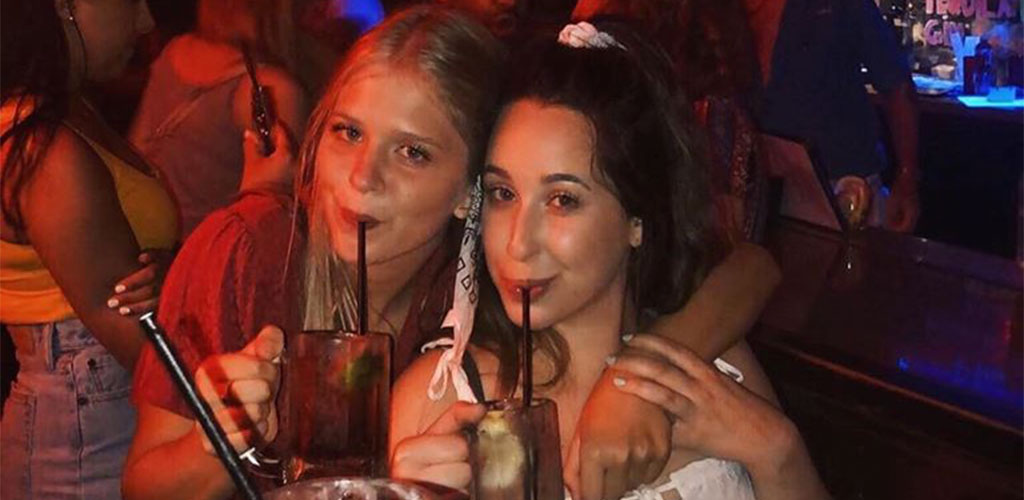 We end the list with yet one more Logan Square bar. This bar hasn't been around for all that long, but it's already gained a devoted following. It's partly a nightclub, partly a cocktail lounge, partly a dive bar, and even a pretty decent restaurant. The cocktail list rotates often and the dance floor occupants change depending on the musical event.
Show up on Friday nights for their "Superfriends" dance party where R&B, hip hop and indie jams mix perfectly. The crowds tend to be in their 20s, but you honestly never know who will show up. Even if you don't feel like dancing, you can hang back with a good cocktail, play some skeeball and meet someone new. Chicago hookup bars don't get much more fun than this.
If you liked this check out these other great spots for hookups: