Everybody deserves to feel special and appreciated. Anyone that can make us feel that way is going to grab our attention. Knowing how to make a girl feel special through text is so important in dating which is exactly what I'll be covering today.
I'll be going over some simple ways you can make her feel special through text when you've started dating. Trying to achieve that before date number one is going to feel like you're trying a little too hard.
How to make her feel special through text
No matter how special she is to you, if you aren't able to show her then she has no way of knowing. Sure, you can tell her and that'll help a little but truly making her feel it is so much more powerful.
If you're looking for something long-term with a woman, knowing how to make her feel special and getting her to like you through text can make all the difference. It can be what makes you stand out from everyone else and truly want to be around you more often.
While our advice is sound, these aren't the only things you can do to make her feel special. Many of the best dating books we've found include chapters on how to earn brownie points and make her feel amazing.
If you're looking for quick advice to get on her good side, keep on reading ahead.
Pay attention to her
This is the most important one of all. Don't just hear when she's talking, actually listen. From date number one she's going to be sharing things about herself.
For the most part, she's sharing these things because they're important to her. The better you can pay attention to these things, the more opportunity you have to make her feel special. And who knows you might even pick up signs that she's flirting with you if you're really paying attention.
It's such a common complaint from women that their partner doesn't listen to them. That they share things they care about and their partner just doesn't seem to care. When someone doesn't feel heard, they feel disrespected.
By paying attention to these things you're already taking huge steps in the right direction by showing her you care. It can be as simple as coming across an article about something she mentioned and sending her the link. This is an example of how your crush can notice you more.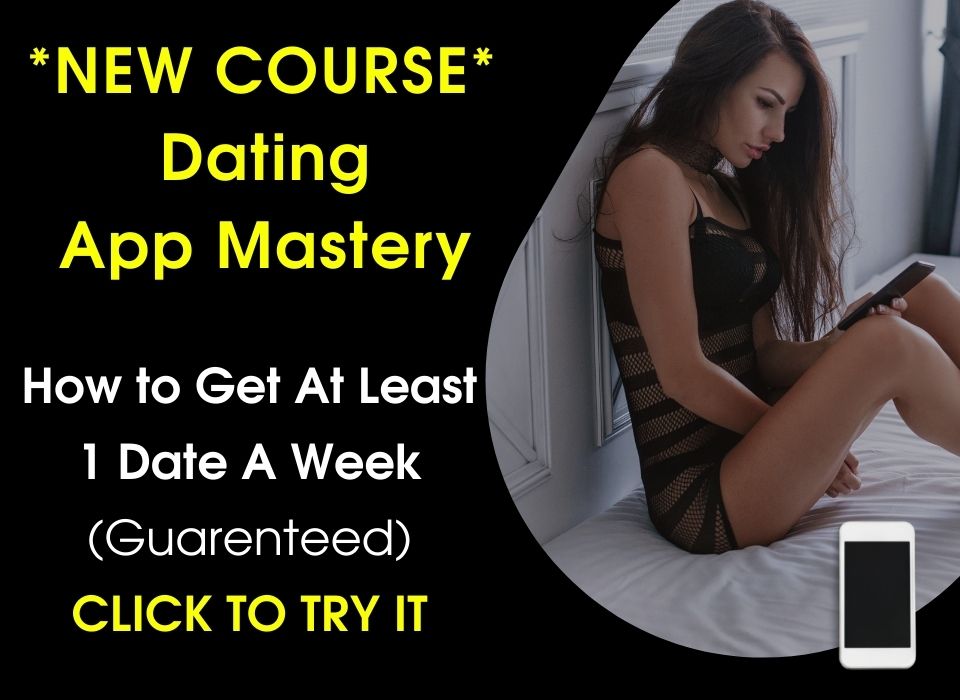 Surprise her with small gestures
Following on from this point, surprise her with little things she's mentioned along the way. Maybe she mentioned a restaurant or a particular type of wine. It could even be her favorite spot by the river.
The monetary value is completely irrelevant here (and we'll get into that later). What you're doing is showing that you were paying attention.
As an example, maybe a couple of months ago she talked about a great little tapas bar downtown. The next time you want to plan a date, don't tell her where you're going, just make a reservation at that bar.
Text her and let her know the location is a secret but it's somewhere you remember her talking about. It takes minimal effort but the gesture says so much.
Text her when you know something significant is happening
I'm not talking about when she's heading to a family funeral or something, that's obvious. What I'm talking about is if she told you when she graduates from university or has an important meeting at work.
All it takes is an unprompted "good luck in your meeting today!"
This is ultimately another extension of my first point. Pay attention to important dates and when that day rolls around, send her a quick text to wish her luck.
It's such a small thing but once again, you're showing her you've been listening.
Don't throw money at her, just put in a little effort
Sure, everyone loves receiving gifts and we're going to appreciate them no matter the cost. When it comes to dating though, throwing money at her is, ironically, cheap.
Anyone can swipe a credit card and hand over an object but what does it actually communicate? That you think she's dating you for free gifts? That you think money is a high priority for her? If she is all about material possessions, you might want to raise your standards.
Making her a cup of coffee in the morning is so much more important than an expensive piece of jewelry. In fact, if you've just started dating, buying her expensive things is going to send all the wrong signals.
This same notion extends to text messages too. If you want to make her feel special through text, a simple "I thought of you today when I saw this [photo]" goes a long way.
Invite her out to meet your friends
I like to make this suggestion via text the first time. Inviting her to meet your friends is a suggestion that your dating gets more serious. By texting her about it, you're giving her time to think it through.
By extending this invitation, you're telling her you're proud to be dating her. That you think highly enough of her that you want her friends to see you too. This is also a subtle way of telling her that you like her over text.
It's a sign you care about her and want her to meet some of the important people in your life. It's also another simple, completely free gesture that makes her feel special.
Tell her what you appreciate about her (besides looks)
You're dating this woman so obviously you're attracted to her. It can be so easy to fall into the trap of focusing on how she looks but try to avoid that.
It's not that she doesn't want to hear how good you think she looks. The reason I suggest avoiding those compliments is that they can also feel quite cheap and shallow.
Instead, text her about the things you really appreciate about her. It could be the way she handled a tough situation or a positive habit you admire. This is a great example of what to text a girl you like.
It's not so much about the actual thing you appreciate, it's the fact that you're taking the time to point it out.
People can be so quick to judge things and be negative. Taking a moment to let her know you appreciate something about who she is will make her feel special.
Dive into her hobbies and passions
I'm a pretty adventurous guy and I'll try (almost) anything once. In terms of dating, this has been a huge help for me.
I've been on some wacky adventures and tried some things that were out of my comfort zone just for fun. When I'm willing to try something she's into, it shows that I care enough about her to take that risk.
Imagine this situation reversed. You're into motorbikes, football and tennis. How much more excited are you going to feel about her if she's down to get on the bike with you? What about if she buys you both tickets to the next game or asks if she can try playing tennis?
When someone takes a genuine interest in the things you care about, it makes you feel pretty special. That's a clear sign that she likes you. Even more so when they're willing to try it for the first time with you.
Try new things together
Still stuck for ideas around how to make her feel special through text? This works very much like my previous point.
Trying new things can sometimes make us feel vulnerable. We feel like people who are into that sport or hobby are going to judge us for being bad at it or for having cheap equipment.
Suggesting you both go do something new together despite this vulnerability tells her a lot. It says that you feel safe with her and don't mind being out of your comfort zone.
Texting her with this kind of suggestion can kick start an exciting conversation and makes for some great experiences. Even if neither of you ever try that activity again, at least you now share a fun memory of a new experience.
---
Learning how to make her feel special through text can really differentiate you from other guys.
Just a series of small gestures that show you're paying attention to her can be all it takes. Better yet, when you learn to do this through the dating phase, it's also going to carry over into your next relationship.