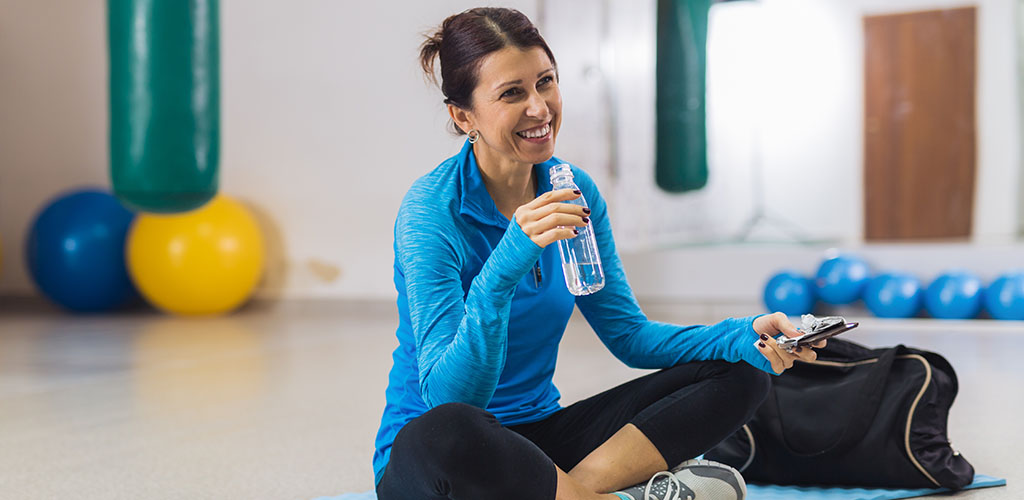 You know you want to meet an amazing older woman, but you're clueless when it comes to knowing where to go. Where do all the fabulous older women go? Well, struggle no more. In this article, we've compiled a list of great locations to meet single older women for younger men to approach.
Check out how many of these spots you have nearby and go check them out!
The Best Locations To Find Single Older Women
You don't want to waste your time turning up to places and events that aren't going to be worth your while. That means you've got to get into the mind of a single older woman.
Where would she go?
What would she want to do?
How would she spend her free time?
And who would she spend it with?
The answers to these questions will tell you exactly where you need to go.
Here are 10 great locations to find single older women.
A classic movie night
Lots of cities will host periodic replays of the most popular and loved classic movies at both indoor and outdoor venues. Outdoor screenings tend to be more casual and set up as a social event with tables, deck-chairs, and even pop-up bars. This is great for striking up conversations with strangers.
Movies from 80s and 90s are more likely to attract women who grew up with those movies because they bring a strong feeling of nostalgia. A lot of people love taking a trip down memory lane and feeling like a kid again--if only for one night.
Plus, older movies were just better, weren't they? So even if you don't meet anyone, at least you'll have a great night!
Wine tasting evenings attract single older women for younger men
As we get older, we develop a taste for the finer things in life we may have turned our noses up at when we were younger.
This list includes coffee, oysters and of course, wine.
Wine tasting events will attract sophisticated older women who love enjoying a drink with great company. That means she'll probably turn up with a group of friends. So do the same and go mingle with a glass in hand.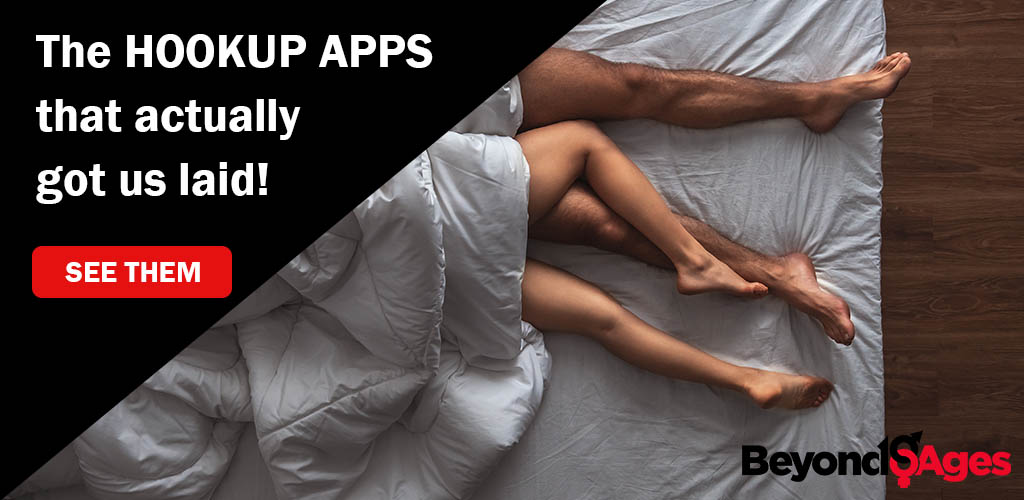 At a dance class
You can always guarantee that any dance class ever held brings in a higher ratio of women to men. With the potential exception of breakdancing, because more guys seem to think that's cool.
It's true for kid's ballet classes all the way to over 50s ballroom dancing.
This makes a dance class the perfect place to meet single older women. Of course, some of them won't be single, but some of them will be.
And turning up as one of the few guys will probably mean you're shared as a partner with lots of different women during the class to give everyone a chance to practice in a pair.
This is a golden opportunity to start a connection.
Meet older women who like younger men on a cruise
A cruise is a comfortable and safe way for a single woman to travel and meet new people in a fun and friendly environment.
Cruises are often full of middle-aged and older people because they have a higher disposable income. They are also looking for a more leisurely holiday where all their needs are taken care of.
The great thing about a cruise ship is there are endless day and night-time activities and events going on. You'll have an abundance of opportunities to meet interesting older women who may even have shared interests with you.
Yoga studios
Yoga is another practice that seems to disproportionately attract women compared to men. It may be something to do with men seeing it as feminine, inactive or a fear of having to wear "tights."
But for older women in demanding jobs or running their own businesses, yoga is a wonderful stress-relieving practice to engage in. Not only does it have physical benefits, but it's fantastic for your mind and spirit too.
Even if you think yoga isn't for you, it's worth giving it a go before you make your mind up. You might discover a deep love for vinyasa flows you never knew existed. And if not, there's always a lush savasana at the end. Who doesn't like savasana?!
Older women looking for younger men use online dating sites
Dating websites are overflowing with profiles of older women for younger men. Messaging older women online can be a lot less intimidating than approaching them in person. People also tend to be pretty straightforward when meeting this way. If a woman is not interested in younger men, she'll have reflected this in the age range she's filtered. Or she simply won't respond to a message from someone significantly younger.
To make the process even easier, there are now a plethora of dating websites specifically designed for connecting younger men with older women.
This eliminates the hassle of sifting through endless profiles to find out which women are open to dating younger men.
Online dating gives both women and men the opportunity to be clear about their preferences and intentions from the start.
This is an advantage over approaching an older woman in real life, where you may be unsure if she's into you or is looking to set you up with her niece!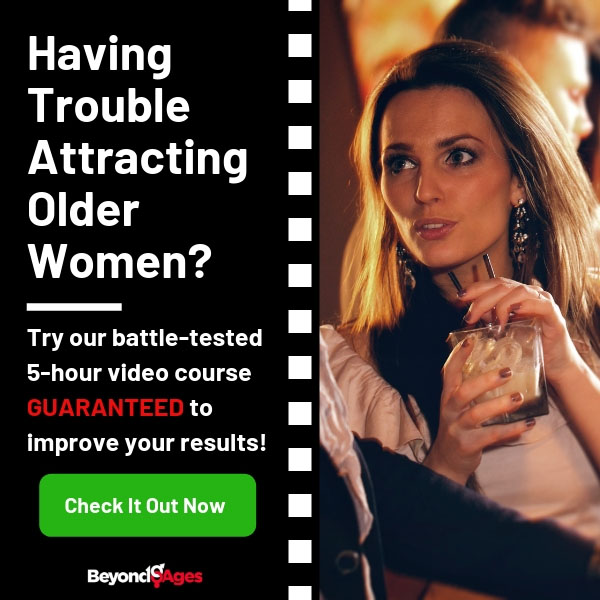 Personal development seminars/groups
All you need to do is type "personal development" and your city into the internet search bar and watch that page fill up with opportunities for meeting ambitious women. There are self-improvement workshops, motivational seminars, meetups for entrepreneurs and entire weekends devoted to personal development.
Women who attend these are genuinely interested in becoming the best versions of themselves. Isn't that the kind of woman you would hope to meet?
Not only will these events give you the opportunity to get to know inspirational older women, they can also be excellent vehicles for you to grow into the man you want to be. It's a win-win situation.
There are also plentiful opportunities for connecting with older women through personal development programs online. Many online courses and seminars have accompanying Facebook groups, forums and networking opportunities.
You can meet older women who like younger men at an art class
Women love participating in activities that allow them to express themselves creatively. This is because creativity is a feminine quality. That doesn't mean men aren't creative. But it means that women have an innate desire to create in some way.
Art is a beautiful way to explore this. And it's something we don't get to do enough of at school. That might mean drawing, painting, photography, or sculpting. Search for local art classes going on near you and see what you're naturally drawn to.
That's the best approach when it comes to all of these suggestions. Go to places and do things that you want to try or think you will enjoy. Because this way, you're likely to meet someone with shared interests, which will increase your chances of a potential match.
Music festivals
Since music festivals are so popular among young people, they may not immediately pop on your radar as a hot spot for mature women. However, many women in their late thirties, forties and older attend Coachella, South by Southwest, Glastonbury and thousands of other music festivals held worldwide every year.
In the United Kingdom, 60% of music festival attendees in 2016 were women and the 41 to 50 year-old age bracket was the second most represented, right behind 21-25 year-olds. Needless to stay, scattered throughout the crowds of twenty-somethings are plenty of older women for younger men to approach with ease.
It's worth considering that women who love music festivals are probably going to have an element of playfulness in their personalities. They know how to let their hair down and have a good time!
Furthermore, you already have some common ground with these women just by being at a music festival that emphasizes a particular genre. For instance, the older women you will meet at the Stagecoach Festival will most likely share your passion for country music. And that will overshadow any kind of obvious age gap.
Sports venues and events
There's more than a little ground to cover here. Athletic activities and events are fantastic opportunities for younger men to encounter older women.
Hiking meetups, athletics clubs, kickboxing and beach volleyball teams attract women of various ages. You can find these on the internet or through friends, coworkers and billboards. You might even pass a sports team training ground in your town, which is a great way to see if anyone captures your attention early on.
Being a spectator at sporting events is also a great way to meet older women. Actually going to a game at an arena or viewing it at a sports bar will bring younger men into contact with older women who not only enjoy watching sports but may well be rooting for the same team as you. This will not only give you something to talk about from the beginning but will ensure future game-day bonding as well.
So next time you're thinking of watching the game at home with your friends, why not venture out instead? At the very least, you'll have an enjoyable day out socializing with new people.
Older Women Meet Younger Men in So Many Locations!
"I don't know where to go," is no longer an acceptable excuse.
If you want to find an amazing older woman, you've now got some brilliant tips on new places to go and things to do.
Focus on meeting new people and having fun along the way. This will help showcase you in your best light and increase your chances of meeting someone special.
Good luck!