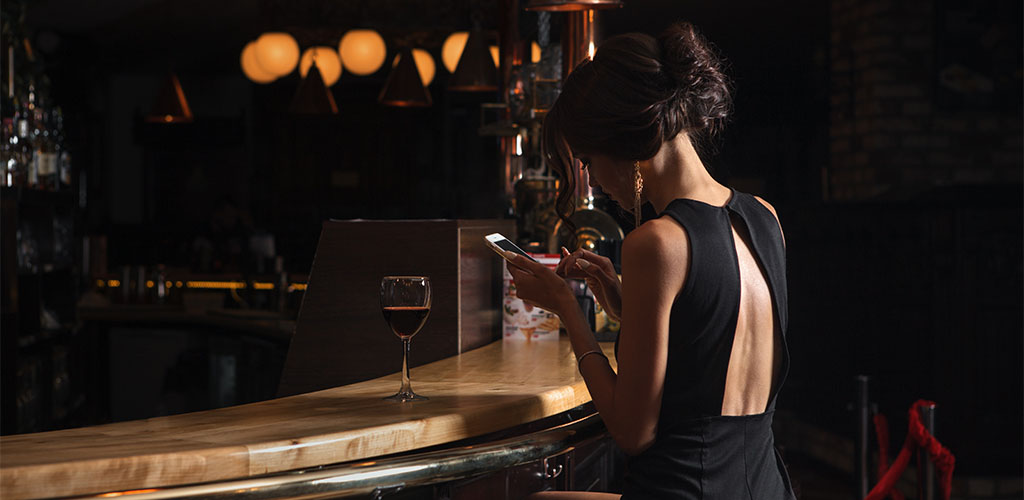 If you're planning on going out and meeting many beautiful women, then you're in for a treat! That's because I'll show where to meet single women. I've had the most success with women in these places, so I'm sharing them all with you.
Knowing where lots of single women usually go will save you a lot of time and unnecessary hassle. In these spots, you'll have plenty of opportunities to meet and seduce the women you find attractive.
Where to meet single women consistently
Truth is, you can meet single women pretty much anywhere you go. I've even met and had flings with women at funerals, the morgue or even an STD clinic. So don't think you need to go to specific places to meet attractive women. And if you spot a good opportunity, you should take it no matter where you are.
With that said, there are certain places that attract many single women at once if you've already exhausted all of your skills flirting with women at work.
If you go to these places, you'll always have tons of opportunities to find someone attractive, approach them and see where things take you. And if you don't hit it off, you'll then have many other options to choose from. With so many options you can find what you're looking for regardless of what the girl likes in a guy.
However, I'm not going to mention the most obvious places like bars and nightclubs. Everyone already knows about those, and there are far better places to meet women if you know where to look.
Can't muster up the courage to get yourself out there? This online video course can help you boost your confidence, so you'll always be ready to mingle!
So here's the full list of where to meet single women in your area:
Yoga classes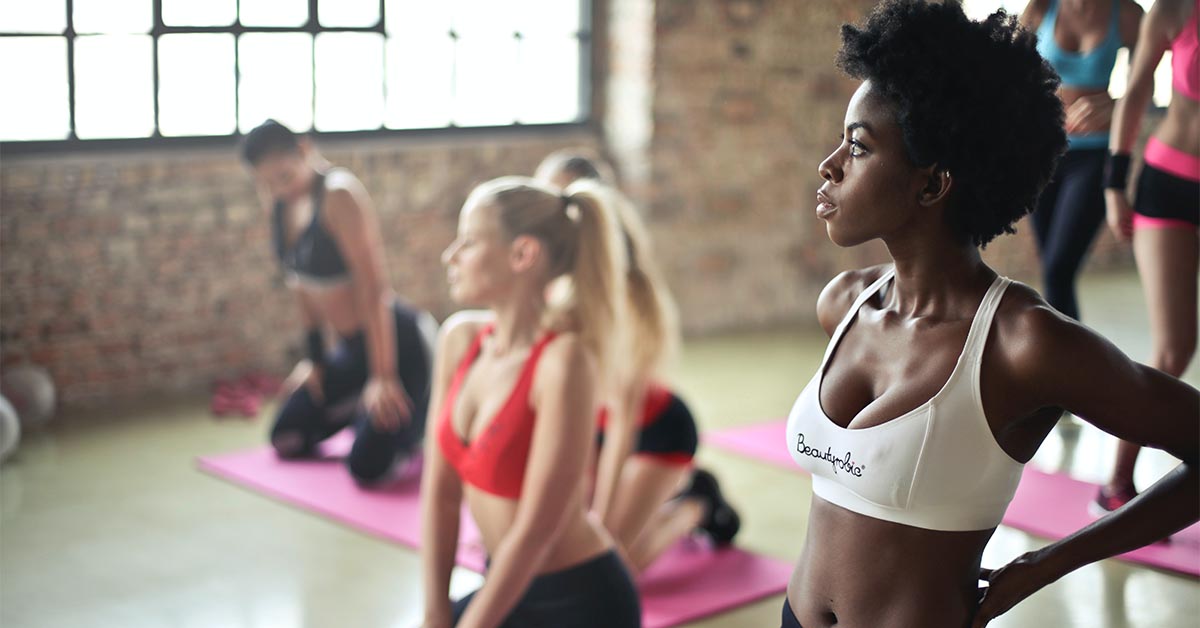 There are three main reasons why yoga classes are absolutely amazing for meeting sporty and great-looking single women.
First of all, more than 90 percent of attendees in yoga classes are women. Many of them will be single. So you'll have plenty of options to choose from and very little competition from guys.
Second, you'll have a great chance to train your body as well while you're attending, which is always a great bonus.
And third, you'll have a much easier time approaching and seducing single women at yoga classes than most other regular places. That's because after the class is over, women will have tons of happy hormones coursing through their veins thanks to the yoga workout.
So while they're on that "happy hormone high," they'll be much more open to meeting new people.
Just make sure to talk to the women you're interested in after the class. You wouldn't want to get chatty while others are trying to concentrate!
If you are looking for a quick fling without any attachments you should try Adult FriendFinder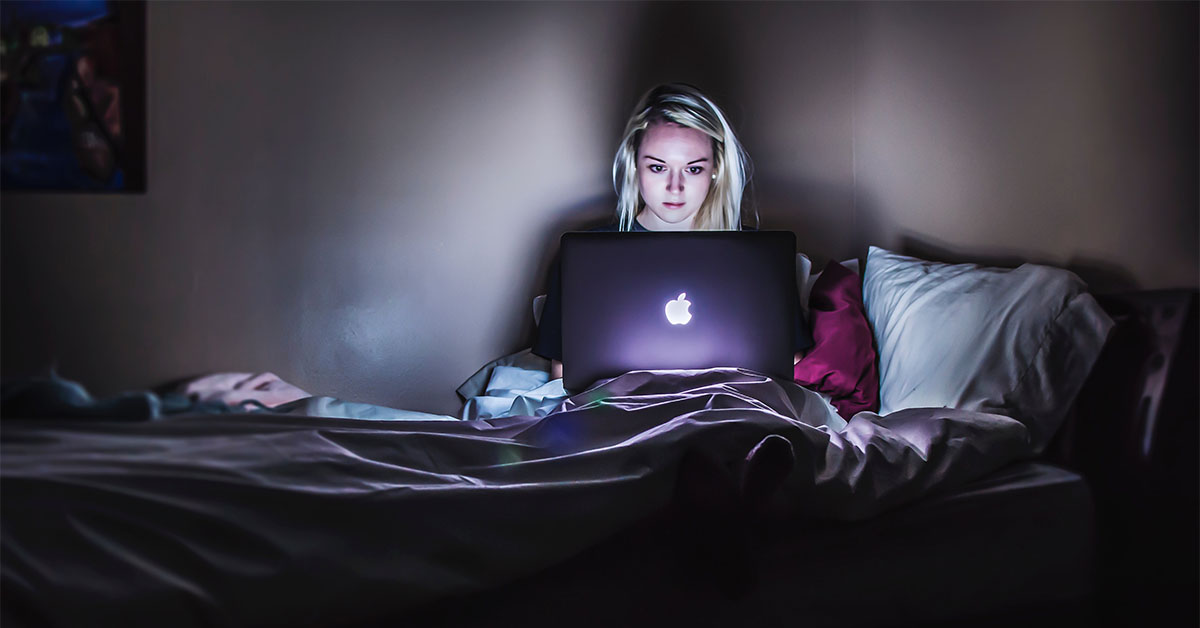 I believe there's no better place to meet single women than through online dating. It's not only because of how much time and money this saves, but because most women on an online dating site are actually going to be single. In real life, you might meet lots of women, but you'll only find out later that they're actually not single.
Not only that, but you'll be able to talk to dozens of women at the same time while you're on an online dating site. You won't have to approach women one by one at some bar as you try your luck at figuring out if they're single or not.
This alone makes online dating sites worth it. They simply make it much easier and quicker to find someone and then hit it off with them, without even having to leave your home at all.
When it comes to online dating we have a few sites that we think you will have the best luck with after testing them all out:
There are a lot of apps and sites that claim to actually get you in touch with single women for a fling and very few that actually live up to it. Adult FriendFinder is the best site we have found, especially if you're not a part-time model (if you are Tinder is for you).
We've spent a lot of time trying out all the top sites out there and AFF has delivered the best results for most guys that we've seen. They also have a free trial so it's easy to try them out and see for yourself.
Clubs and bars are always going to be popular and decent options to meet women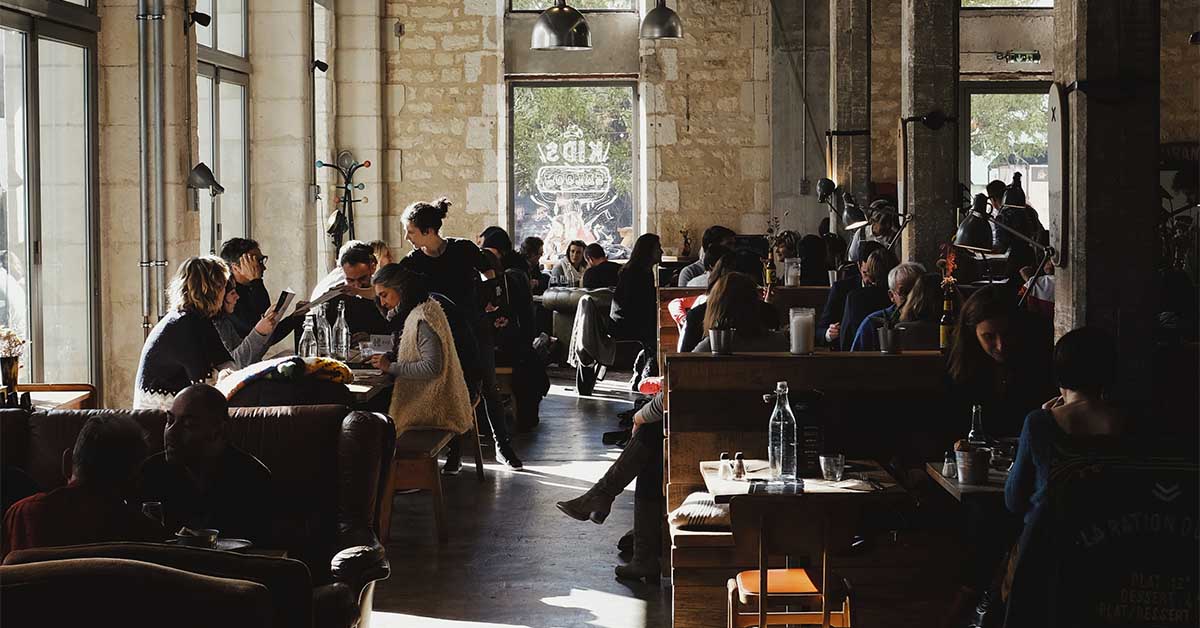 No list of places to meet single women would be complete without mentioning bars and clubs. Even post-pandemic bars and clubs are going to continue to be an option that a lot of women frequent, especially younger women.
The combination of lots of people, alcohol, hormones, and possibilities makes bars and clubs an easy place to meet a lot of women in a short amount of time. You won't necessarily be able to make a lot of great connections but it's hard to beat the sheer number of women available.
If you're looking to get the best results, and don't happen to be a male model, try to find bars and lounges that are a little quieter and low key. When you can't rely solely on your looks or dance moves you have to be able to have a conversation.
You don't want to spend the majority of your nights in clubs and bars but it can be solid a night or two a week as long as your wallet can handle it!
Dancing classes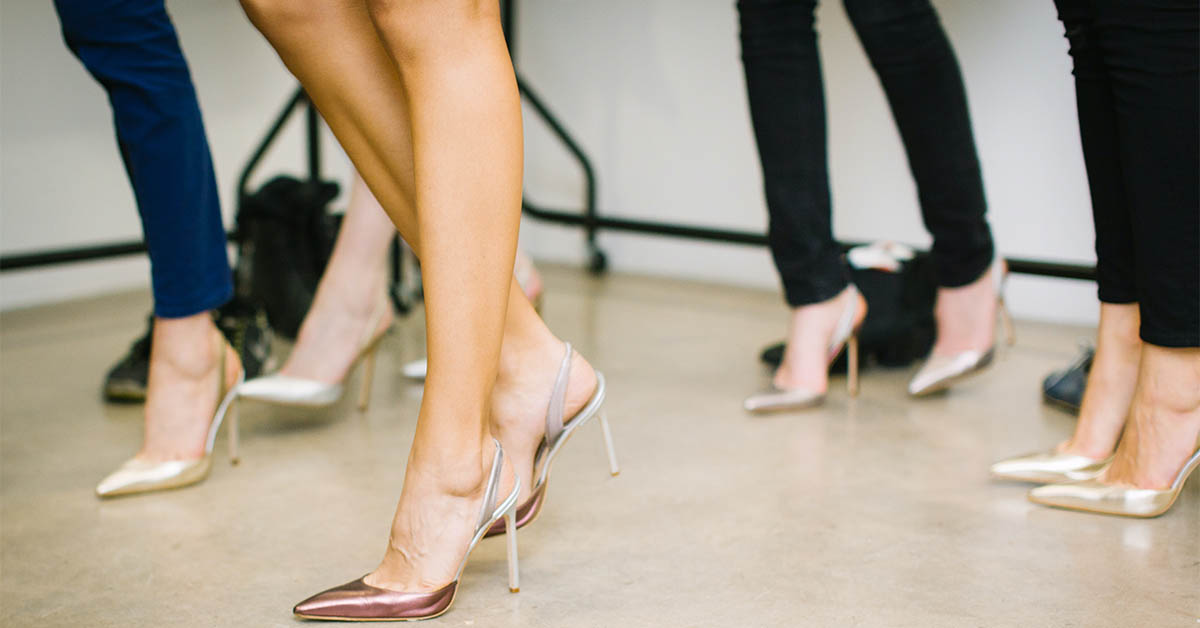 Just like a yoga class, a dance class is a great place to meet many single, beautiful women. In fact, it's one of the best places to meet single women that most guys don't think of.
And just as it is with yoga classes, you'll have the benefit of having that "happy hormone rush" helping you along the way. That's because dancing can be just as physically demanding on someone as an exercise session.
Not to mention the fact that most attendees will be women as well. In fact, it's notoriously difficult for women to find male partners for dance classes.
However, the real reason dancing classes are incredibly good for meeting single women is because of all the touching that's involved.
Let me put it like this: You'll be dancing with a lot of different partners when attending a dance class. Chances are huge that you'll hit it off with some of them.
And when you do hit it off, you'll already have broken the touch barrier and will be somewhat comfortable with one another. So it'll make the whole process of talking to her, asking for her number and eventually seducing her that much easier.
If you are looking for a woman over 30 (and not just a quick fling) try Cougar Life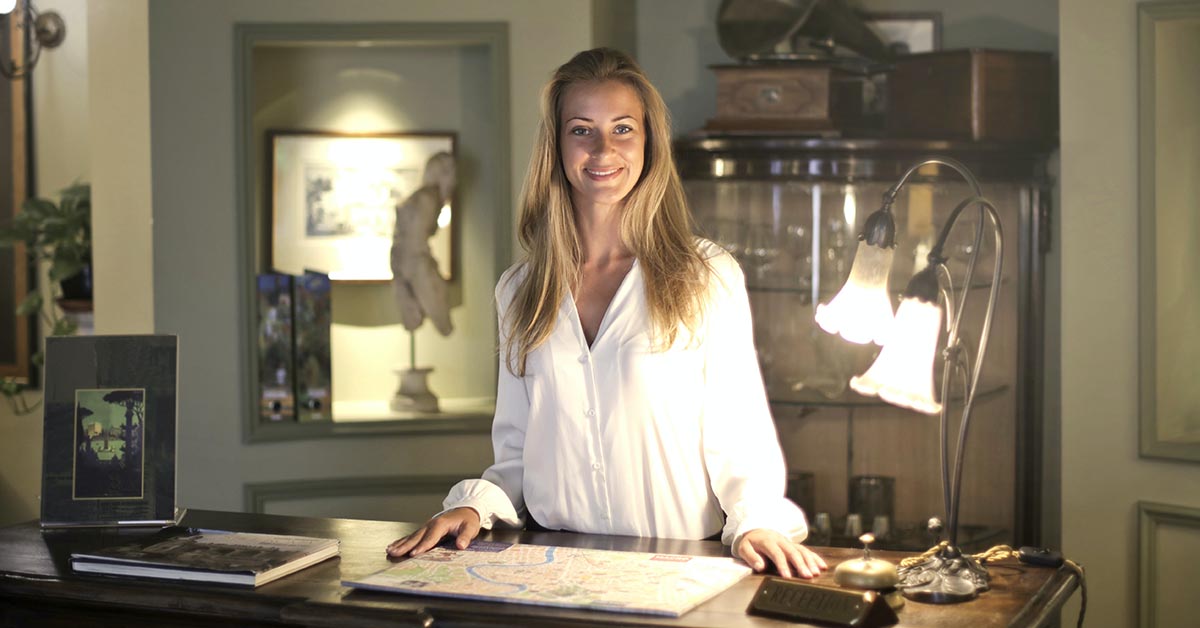 For guys interested in women over 30, especially if you are on the younger site, Cougar Life is going to give you the best results. They specifically attract women in that age range so you won't be wasting any time on other sites and apps filled with young girls.
Cougar Life is especially good for younger guys who are looking for older women. This is a site that is specifically geared toward those types of relationships which can be really hard to find on traditional dating sites.
If you've ever tried to pick up older women online or in-person you know how tough it can be. You never know if they're into younger guys or if they're single. With Cougar Life you know EVERY woman is single and looking to meet a younger and older guy.
Check out their free trial and see for yourself.
The beach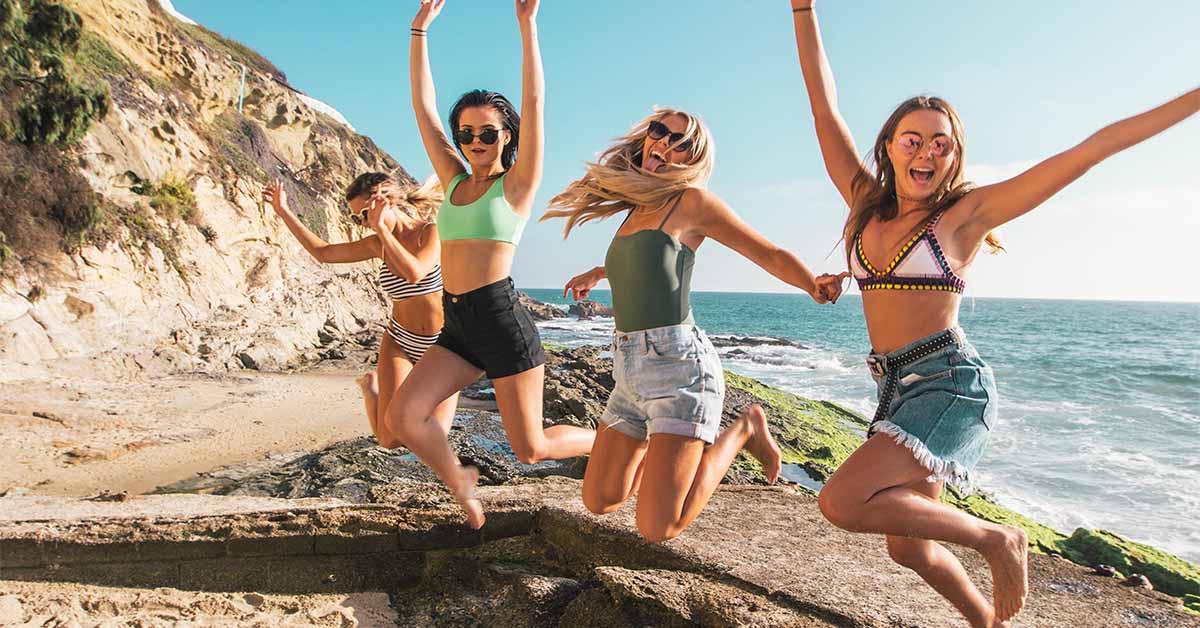 I love beaches because I've had tons of success with meeting quite a number of gorgeous single women there.
Granted, not everyone lives close to a decent beach. But if you happen to live close to one, take advantage of this awesome area that's sure to land you a date. This is especially true if you're confident with your physique.
Like everywhere else, there are going to be many unavailable women at a beach. But that's just how it is. So only approach the women who don't have a boyfriend in tow, and you'll do fine. And if you want to increase your odds, don't be afraid to approach a clique of sunbathing women.
With that said, there's a huge and pretty obvious caveat when it comes to meeting single women at the beach -- namely your body.
You see, the biggest plus at a beach is that you both get to see each other almost naked. This will give you a huge leg up if you happen to hit it off later on. Seeing each other in your swimwear means you'll both know exactly what you're getting, and there will be a tingle of sexual tension right from the start.
But it also means you have to be pretty fit if you want to get the most success out of approaching women at a beach. First impressions will matter there much more than usual, for obvious reasons.
I'm not saying someone out of shape will have no chance there at all. But they'll definitely have a harder time than if they were fit.
So if you want to make a great first impression and score a lot of women at the beach, hit the gym and get fit first for best results.
Check out a local guide to find single women seeking men
When you're looking for specific recommendations on places to go it helps to ask the experts. Our team has put together a bunch of detailed guides to meeting single women in major cities all over the place. These guides have a great list of local bars, clubs, gyms, and all kinds of other spots where normal guys can have a lot of success.
Check out our local guides here for your city:
Where to meet single women seeking men in the US
Where to meet single women seeking men in Canada
Where to meet single women seeking men in the UK
College campuses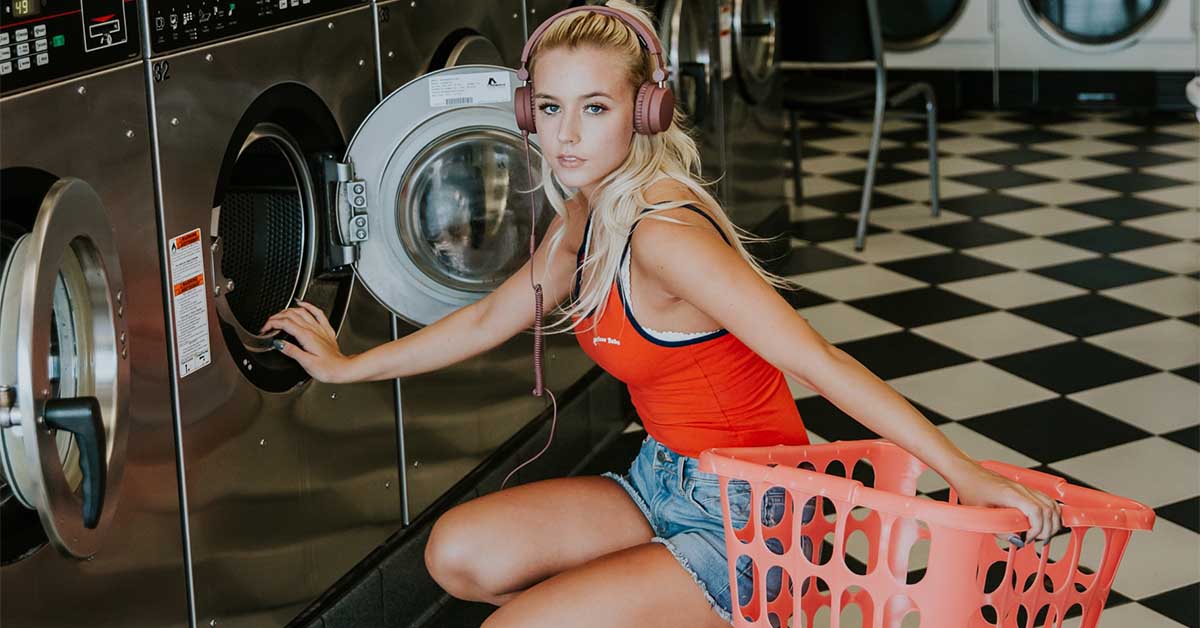 My absolute favorite place to go and meet single women during the day is a college campus, especially at the start of a new semester.
You'll have so many opportunities to meet sexy and single women, you won't believe it!
At any college campus, there are thousands and thousands of students. Obviously, not all women students there are going to be single, but a huge number will be. And the best part is, they're all eager and willing to meet new people and make some friends. That's what college is all about!
So you can go to a college campus and approach any attractive girl you see. You can then ask her what year she's in or if she's new there, and you can continue the conversation from there.
You see, most students who go to study at a college leave their old lives behind. This usually means they also leave their boyfriends behind.
Since college is the best place to party and have fun and hook up, going to college campuses is an awesome way to meet tons of eager, single women.
Besides that, campuses can also be great for meeting single women during the evening, because most campuses are littered with various student bars.
So if you're uncomfortable with approaching women during the day, then your next best bet is to find a student bar that's on or near the campus.
These student bars are even better places for meeting wonderful women than regular bars or nightclubs.
If you don't have a particular preference eHarmony is the best "general" dating site
For guys looking for a relationship that don't have a particular preference in women, eHarmony is our favorite. They do a great job of actually connecting compatible people and filtering out people who are not really interested.
Also, there are many different dating sites that cater to various specific tastes and preferences. For example, there are sites for Asian women, Latina women and even cougar dating sites for men who are interested in older women specifically. So you'll always find something worth your time.
Concerts and music festivals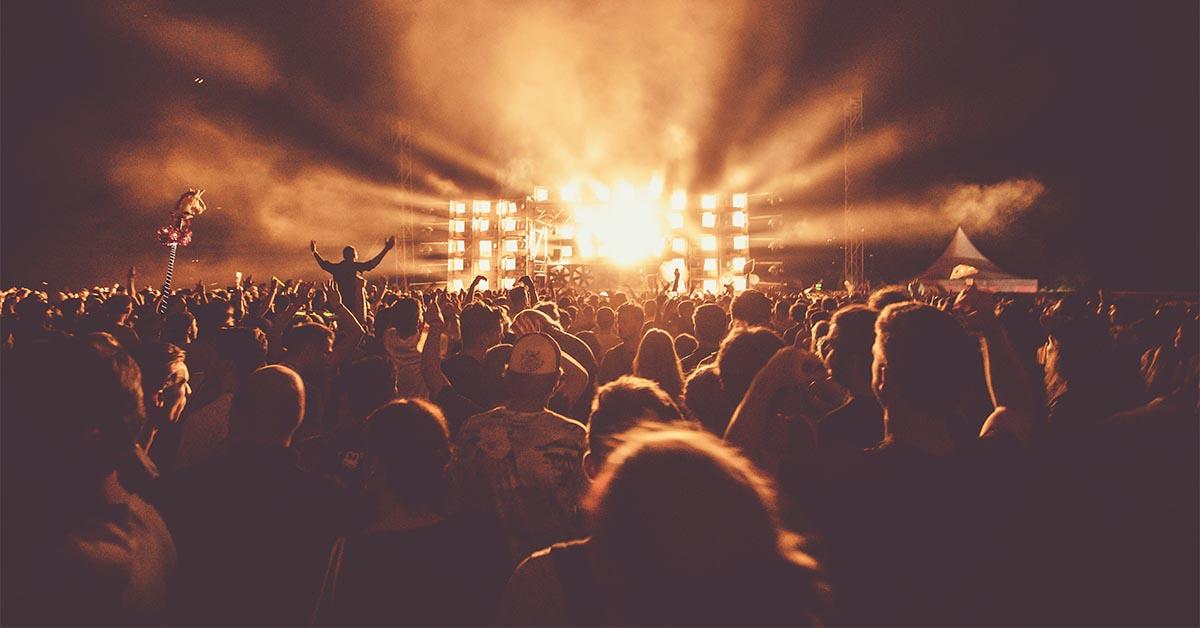 Concerts, music festivals and other similar events have always been amazing spots to meet single, like-minded women.
That's because people at these events will almost always be on an emotional high. Because of all the music and dancing and similar things, it will be pretty easy to approach and talk to women to find out if they're single.
On top of that, you already have some idea about their musical tastes. Musical tastes is one of those things that can really help you form a bond that will come in handy when you want to hook up.
There's also usually some alcohol involved at these events. So people will be more open, chatty and up for doing something adventurous. This will really help you with meeting women who want a fun evening with a charming guy.
The mall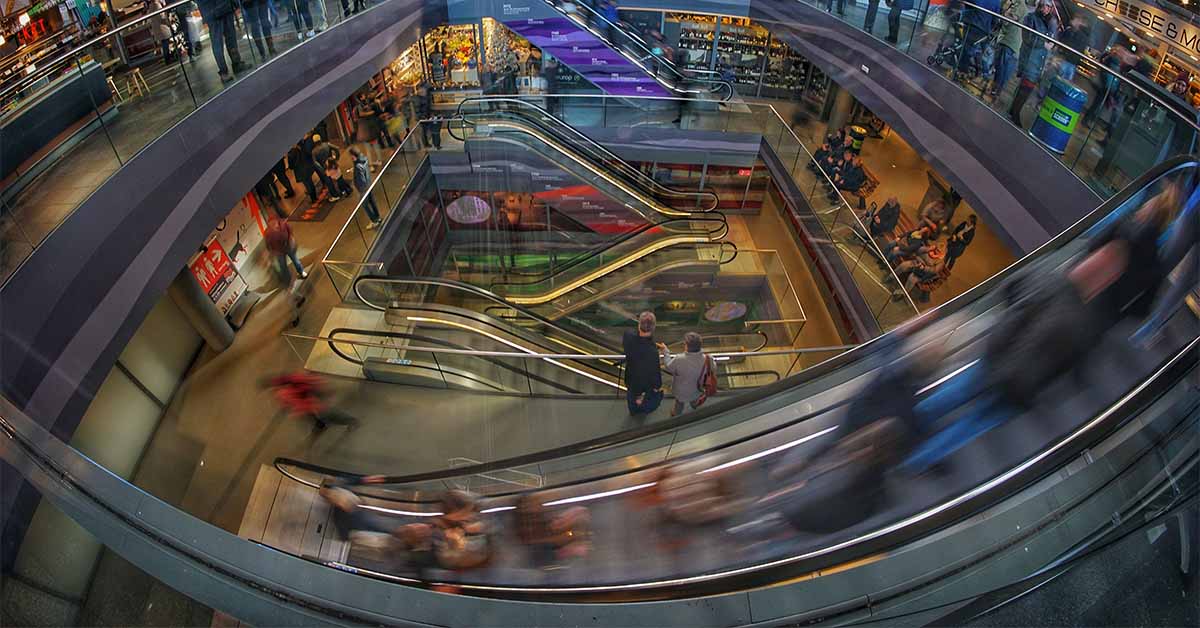 Many people don't think a shopping mall would be a good place to meet single women. But it's actually a really great spot!
If you go to a popular shopping mall, you'll always find plenty of women there - shopping, sipping coffee with friends, or even just sitting on a bench.
I like to approach attractive women in shopping malls because it's really easy to do so. You can simply ask for an opinion on a gift you'd like to buy one of your female relatives. It will clue her in on how sweet and thoughtful you are.
You can also ask about something else that's related to shopping and why you're there. You can ask her about her favorite tech place to shop for new gadgets or the best shop for good sneakers.
If you have certain hobbies and interests and want to meet women who share them, go to the boutiques and shops you personally like, and talk to women there.
There are also plenty of opportunities to meet single women if the shopping mall happens to have a cinema or a game room.
Dog parks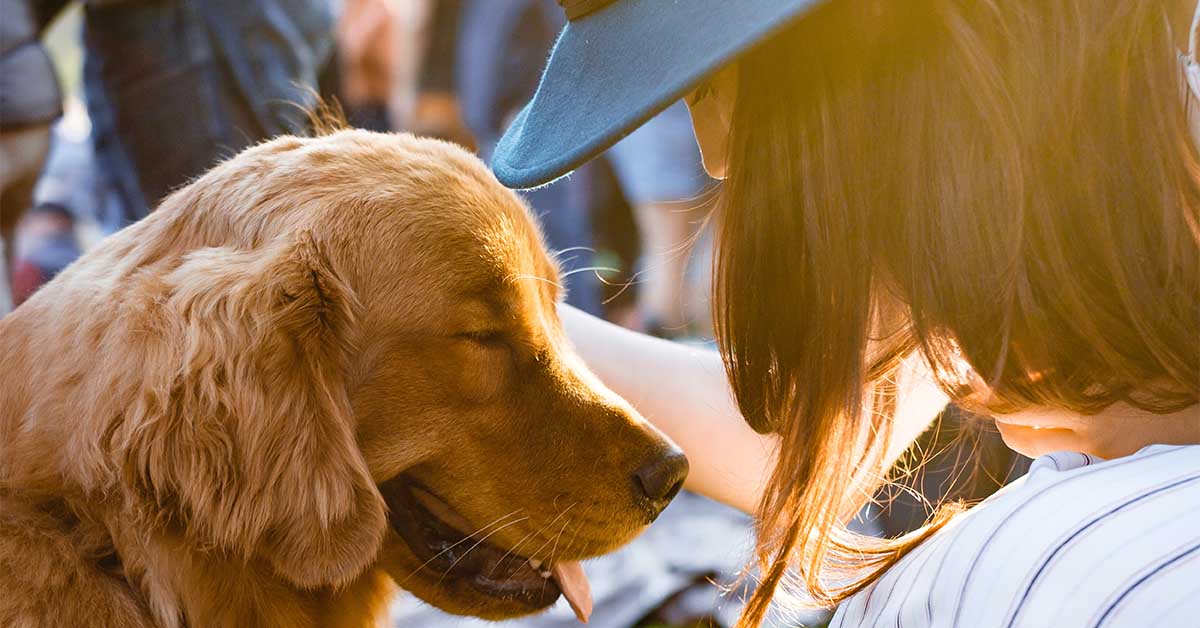 If you have a cute dog, show him off at a dog park. Women won't be able to resist a guy with an adorable dog! Nothing makes winning a girl's heart easier like a cute dog by your side!
When you spot an attractive woman in a dog park walking her dog, approach her and talk about your pets. Ask her what breed of dog she has or what treats she gives her dog.
Then, if the conversation goes well, it's pretty easy to find out if she's single or not.
Sometimes you won't even have to start conversations with women at dog parks at all. Because you'll often receive compliments and comments about your dog from other dog owners.
Jogging trails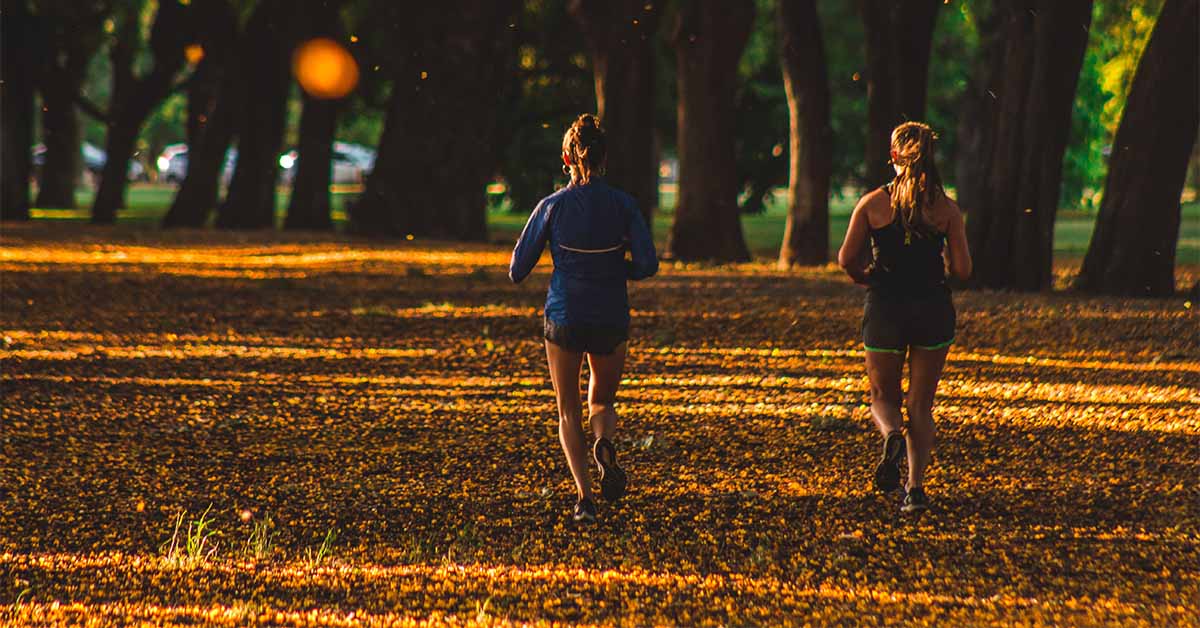 I bet not many people have thought of meeting single women through jogging. But jogging parks and trails are such an untapped opportunity that you'd be crazy to miss if you like fit women.
When I was living close to a spot where lots of joggers run daily, I used to meet so many women there it was ridiculous. Then I took up jogging myself and I had even better results.
It's also quite easy to start a conversation like that. You just run up and start jogging side by side with a woman you find attractive. Then ask her how long she's been running and continue the conversation from there.
You'll have plenty of opportunities to find some jogging partners, as well as single women who are interested in other joggers.
Coffee shops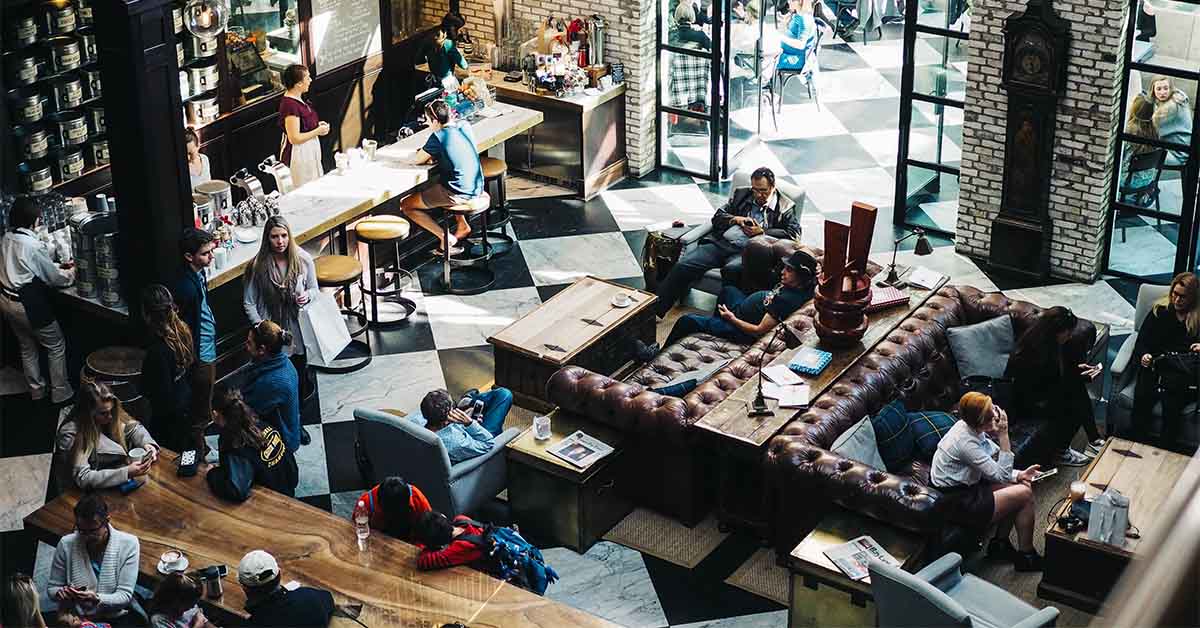 While I prefer meeting women at events or even outside on the street, there's no denying that coffee shops are great places to meet single women.
This is particularly true if you go to coffee shops to read books or to work on your laptop.
You can just pick a nice and comfy spot and do your thing while occasionally looking around to see if you find someone attractive.
When you spot a girl you like, simply go up to her and ask her about her day. And if just like you, she's busy reading or working on something. Who knows, you might find some common interests there.
Don't be afraid to talk to people in coffee shops because quite a lot of them go there to socialize.
---
Now you know some of the best places where you can meet and talk to single women.
While the absolute best place to do so is online, you still shouldn't miss a good opportunity to approach women when you're going about your day.