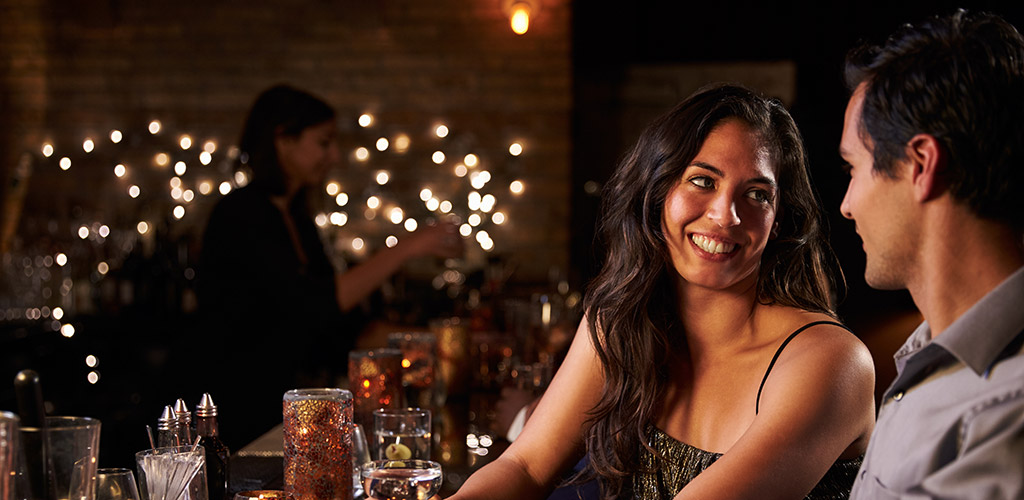 If you're looking to meet single and sexy cougars in your area, then take a look at the top list below. In it, I'll show you some of the best places to check out if you want to find sexy cougars who are interested in meeting men like you.
In fact, a few of these places are very counterintuitive and may even surprise you, so read on!
Where Meeting Sexy Cougars Is Easy
First of all, mainstream nightclubs where lots of young people go are one of the absolute worst places to meet a single and sexy cougar who's looking for some action. Most older women understand that they won't be able to compete with all the young and hot women there, so they'll avoid these places like the plague.
That's why in order to meet an older woman who'd be interested in dating or just hooking up with you; you'll have to think outside the box a little bit.
Here are some excellent places to find some sexy cougars in your area:
High-end bars in your neighborhood
High-end neighborhood bars - the smaller ones, not the prominent mainstream ones - are hands down, the best places to meet sexy older women who take care of themselves. These upscale bars will have what you are looking for. That's where sexy and single older women usually go at the end of the day to unwind and find someone attractive and interesting to talk to.
That said, there are many other types of bars that you may want to hit up. Senior bars, restaurants with bars, wine bars or even dive bars are great, just to name a few. It all depends on your preferences and what type of women you want to find there.
Are you looking for a one night stand and a casual hookup or something with a little bit more substance? Are you looking for a stunner, or maybe you don't mind someone who doesn't put that much importance on looks?
Beautiful older women who have made a great living for themselves and who take care of their bodies will often go to higher-end bars to see if they can run into a worthy man to spend time with.
But if you're looking for something more casual, then going to an older but popular dive bar between 7 pm and 10 pm will usually land you in the company of several sexy cougars nearly every time. Just don't hang around there for too long because the only thing you'll see there after 10 pm is a bunch of drunken old guys.
Extra Tip: You can also check out casual craft beer or wine bars during non-peak hours near any major hotel chains which accrue travel points. There will often be lone cougars at the bar who are from out of town on business.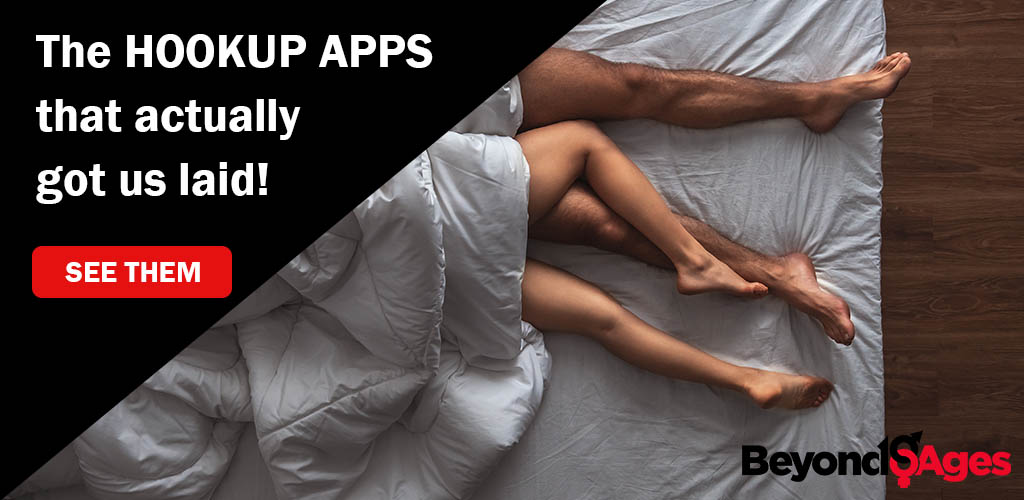 Online dating sites are great for cougars (especially Cougar Life)
If you prefer not to go out and look through all the local bars in your area, then one of the easiest and quickest ways to meet an older woman would be to do it online. There are millions and millions of cougars who are bored at home.
A lot of them are on dating sites looking for men who can show them a great time but you have to use the right sites. We combed through all the dating sites to find which ones were real, which ones were scams, and which ones were the best.
We found Cougar Life (which you can try for free with this offer) to be far-and-away the easiest way to meet an attractive older woman online. They have the most single cougars, all of them are interested in meeting both younger and older guys, and their site is really easy to use.
Check out our top dating site reviews to see the full details of our research of 100+ dating sites.
Online dating is perfect for people who don't want to spend countless hours dressing up and going around town trying to meet women. That's because you can sign up for a great site and find thousands of available women instantly, at the click of a button.
You're able to go through a lot of profiles in very little time, check out all the photos, read their bios and only pick out the women who catch your eye. This will save you a lot of time if you're someone who's very busy with work, studies, or other things. Then, it's as simple as writing an intriguing first message to start a fun and interesting conversation with the women you chose and setting up a date if you both enjoyed talking to each other.
This is particularly great for younger men because they tend to hesitate to walk up to a sexy cougar when they see her in a bar, on the street, or even at the supermarket. That's because many younger guys think that an older sexy woman will ignore them and won't be interested in anything intimate.
And that's why online dating is so amazing for younger guys interested in older women: these websites already have a list of a large number of women who are specifically looking for a young guy! Most of your work will be cut out for you.
Community colleges
This may seem very counterintuitive, but trust me on this one - community colleges are incredible places to meet sexy cougars. However, they're often very overlooked.
There are a lot of older people who attend these learning institutions. Very often, at the end of the day, you'll find many fine older women sitting in the library or a study room, reading and learning what they need by themselves. Walk over to them, ask them what they're studying, strike up a conversation and find out which ones are single and are looking for someone like you.
I have a couple of friends who are very much into older women and they always make sure to swing by their local community college because that's where they usually find what they're looking for.
Adult FriendFinder is solid for cougars not interested in relationships
There are plenty of cougars out there who have no interest in anything beyond occasionally meeting up with a guy for some bedroom fun. A lot of guys feel the same. Adult FriendFinder is our favorite site for finding cougars like that.
We have tried out just about every app and site out there that promises to help you find someone who is looking for some fun in the bedroom. In our experience, this is the only app that is worth trying for 90% of guys. We have seen the best success actually meeting up with women using it and wasted the least amount of time. Almost all of the women using it don't just want attention and a quick ego boost, they are looking for a guy to take them home (in our experience).
There really isn't any easier way to meet a lot of cougars than with some smart usage of Adult FriendFinder. How else can you meet women 24/7 without even leaving your couch?
Tinder has its uses for finding women in their 20's but you are gonna have a hard time meeting women over 30 using it. AFF has a lot more women 35+ actively using it which is going to make meeting them MUCH easier.
Check them out if you are just looking for a little fun.
At the supermarket
This one's pretty obvious, but many people forget about this place entirely and miss a lot of great opportunities.
There are always going to be older women who go grocery shopping and many of them are single and available. So, next time you're at your local supermarket, take notice of all the sexy cougars there and see if they're buying stuff for two or more people, or just for one person.
If you see that their cart has food and necessities for just one person, more often than not it means that they're single. Chat them up and see where things lead.
Finally, don't forget to hit up the local produce markets and health food stores in your area. Wherever there is fresh, healthy and delicious food to be sold, you'll often find some older women there shopping around.
On Tinder
Yes, even Tinder is a great place to meet sexy cougars, particularly and especially if you want a one night stand!
Simply set your age preference for something you prefer. Let's say from 30 to 50, or older - and filter your results accordingly.
Just remember that first impressions matter a lot when you're on Tinder. To maximize your results, make sure that your bio is something that will be attractive to an older lady, yet slightly provocative to get a response. Also, see to it that your picture brings out the best in you and is of professional quality.
At the gym
When I go to the gym, there are always older women there. And if an older woman is regularly attending the gym, it often means that she's single and wants to look her best for her new potential lover.
So, next time you're at the gym and you notice a sexy older woman - give her a nod, smile at her and let her know that she looks great.
Older women are more self-conscious about their appearance than young women and they have to work extra hard to maintain it. That's why letting her know how great she looks will often put you in her good graces and let her know that her effort is paying off. Then, just chat her up, find out more about her, confirm that she's single and ask her out.
In hotel lounges
I can't count the times I've walked by a hotel lounge and spotted a sexy and sophisticated older woman there. So, if you want to find some sexy cougars who appreciate the finer things in life, then checking out the lounges in the best hotels in your area is a great thing to do.
More often than not, older women who are successful entrepreneurs, own businesses and travel around the world hang out at upscale hotel lounges. They're usually very bored and are often looking for a sexy and attractive man like you to show them a great time.
If you see an older woman sitting alone there, ask if the seat next to her is taken and if it isn't, chat her up.
The park
A great park is another excellent place to hang around if you're interested in meeting an older woman.
The truth is, you can find almost any type of woman in a park because many different people enjoy going on walks. So, it's as easy as picking your favorite park where there's usually a lot of people during the day, then going for regular walks there and chatting up the sexy cougars who catch your eye.
Also, if you happen to be someone who has a pet dog, then that's even better! In this case, you'll probably be at your local park regularly to walk your pet. Just keep your eyes open and you'll spot some fine older women there eventually. Plus, your dog is a great conversation starter and will help you open a lot of women because who doesn't like a cute fuzzy-wuzzy doggie?
Hair salons
A popular hair salon with lots of customers can be a fantastic place to find sexy cougars.
There are even hair salons specifically for cougars because a lot of older women regularly go to style up their hair. Plus it's a great place to hang out with the other people there.
In fact, that's the whole beauty of a great hair salon — Lots of women go there not just to get a haircut, but also to chat and hang out with their stylists, makeup specialists and even other customers.
People don't enjoy sitting still and staying quiet in their chairs for an hour because that gets boring. That's why hair salons are very social places and it's considered normal for everyone to talk to everyone there.
This gives you lots of opportunities to chat up beautiful older women when you're getting a haircut. You can chat with the person who's cutting your hair, and bring everyone else into the conversation. Show them that you're fun and exciting, crack some witty jokes to get everyone laughing or tell some interesting stories from your life without bragging. The better the conversation you have and the more everyone's laughing along with you, the more chances you'll have to ask the women for their numbers later.
Museums and art galleries
Older women will usually be much more interested in art, history, and culture than most young girls.
That's why your local museums and art galleries are excellent places to find classy, distinguished and cultured sexy cougars who may be interested in meeting more youthful men. Since art is a great conversation starter, you'll have lots of opportunities to chat these women up and ask them what they think about the items on display.
Yoga classes
I've attended my share of yoga classes with a friend and each time we went to one, there were multiple fit and beautiful older women there.
In fact, if you happen to have a weakness for yoga pants like many men do, it may just be the perfect place for you. Just don't stare too much or the women there will think that you're a creep and won't be interested in talking to you later.
Also, don't try to chat up the women you're interested in during the class itself because they'll be focusing on the workout and you don't want to be rude. Do it after the session when everyone's relaxing and are in the afterglow of a wonderful workout.
---
As you can see, there are many top places to meet older women who want a relationship or a fling with a younger guy. The best places by far are your local smaller bars and by using online dating sites that cougars frequent.
That said, you can meet beautiful older women just about everywhere.
Here are some bonus places to consider: Weddings, poetry readings, dinner parties, office parties (just not your office), public transportation, retail stores, hobby classes, post office, or even in your apartment building and the laundromat.
There are sexy cougars everywhere you go, so keep your eyes open and chat them up when the opportunity presents itself. Or, for a more comfortable and faster alternative, go online.